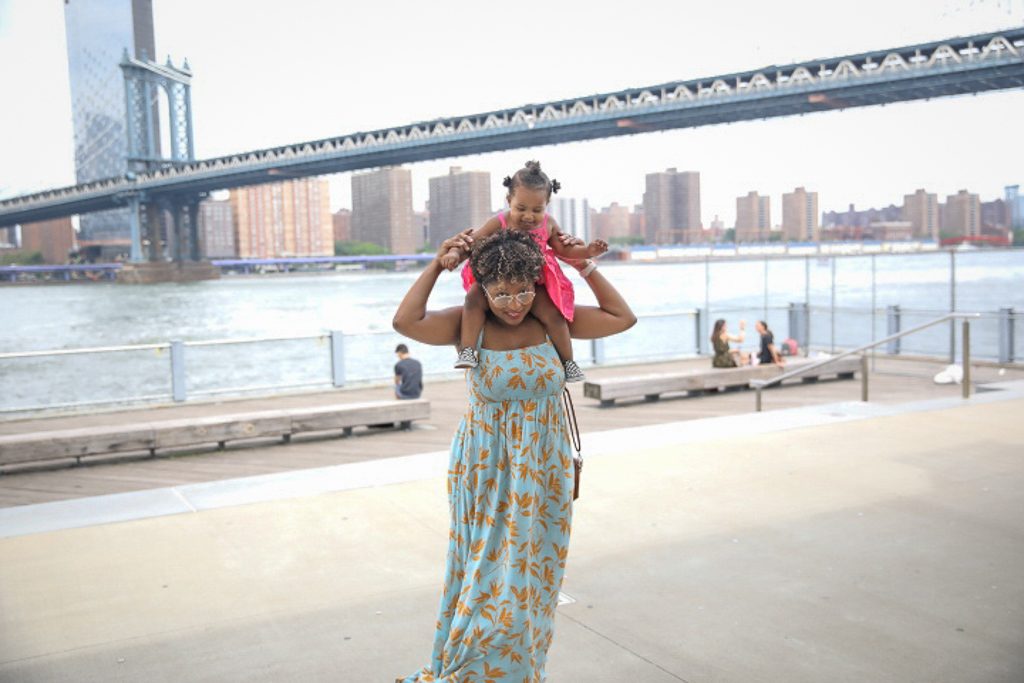 I love living and raising my children here in NYC! There is always something fun to do with my family and we try to go out as much as we can especially during the summer. Not only could this get overwhelming, but it can also get expensive so I try to take advantage of all of the high-quality events that are offered in throughout the city. Whether you're going to be visiting NYC for summer 2019 or you live here like my family, I wanted to share some really great cheap and free things to do in NYC with kids summer 2019. I did a list like this last summer and many of you loved it so this is the 2019 updated version.
Free Things to do in NYC with Kids Summer 2019
Shakespeare in the Park. Sign up here for the free ticket lottery.
Games at Bryant Park! Over 50 free board games available until 8 pm.  
National Museum of the American Indian
Riverbank State Park.
Ride the Staten Island Ferry.
Juggling lessons at Bryant Park. 
Brooklyn Museum (pay as you wish)
Domino Park in Williamsburg, Brooklyn has one of the best splash pads with a gorgeous view of the Manhattan skyline. 
Brooklyn Bridge Park has tons of free things.
Gantry State Park 
Coney Island Beach/Boardwalk accessible by subway. 
Governors Island
Statue of Liberty Museum
Times Square
Central Park
Kayaking at Brooklyn Bridge Park Boathouse Pier 1 and Pier 2.
Hudson River Park
Rockaway Beach (accessible by A train)
Jones Beach (accessible by LIRR and Long Island bus).
Walk the Brooklyn Bridge.
South Street Seaport
Unisphere at Flushing Meadows Park 
Battery City Park
New York Classical Theatre's free performances of The Importance of Being Earnest Jun 18 – 23rd.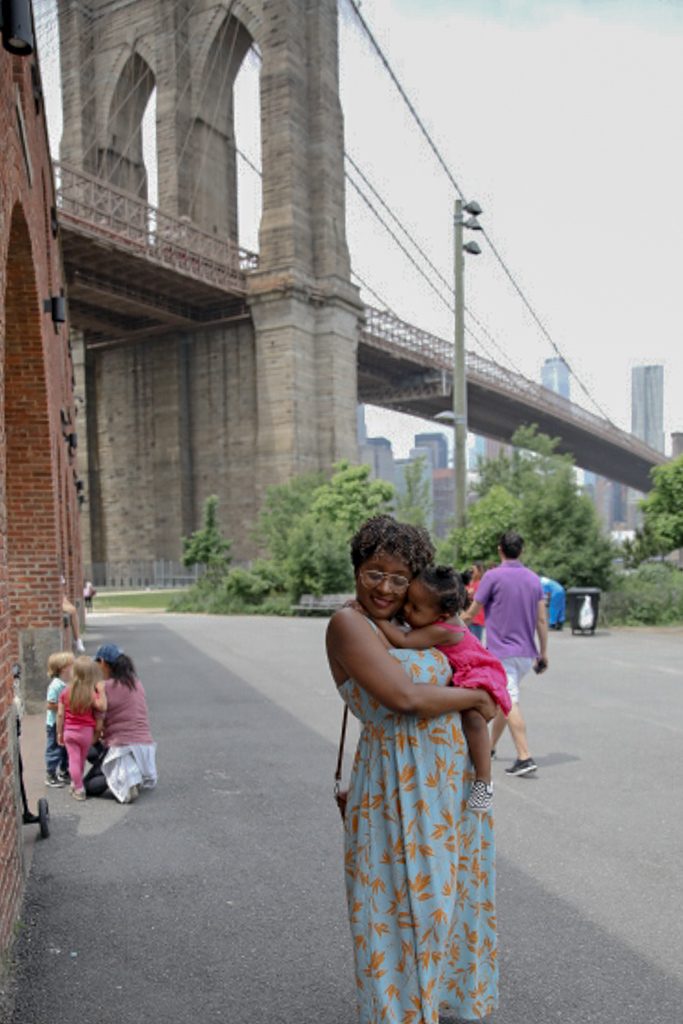 Free events by day/dates/times
Mondays
Bryant Park Free Movie Nights. 5pm
Tuesdays
Kids Days at Atlas Park 11am
Reading Room at Bryant Park 10:30am-11:30am ages 2-8
Wednesdays
The Bronx Zoo (pay as you wish)
Prospect Park: A Summer Movie Under the Stars. RSVP here!
Madison Square Park Concerts for Kids July 10-August 14 from 9:30-10: 30 am
New York Aquarium 3:00 – 5:00pm
Art Cart Workshops at Bryant Park. 11:30am
Staten Island Children's Museum3:00 pm to 5:00T
Thursdays
Brooklyn Children's Museum 2-6pm (Pay as you wish)
Brooklyn Bridge Park: Movies with a view. Starts July 11.
Outer Space Outdoor Movies: Albee Square, Brooklyn (Every Thursday in June)
Citi Summer in the Square: Union Square Park – Stories, animals, chess and performances for children.
Children's Museum of the Arts (pay as you wish) 4-6pm.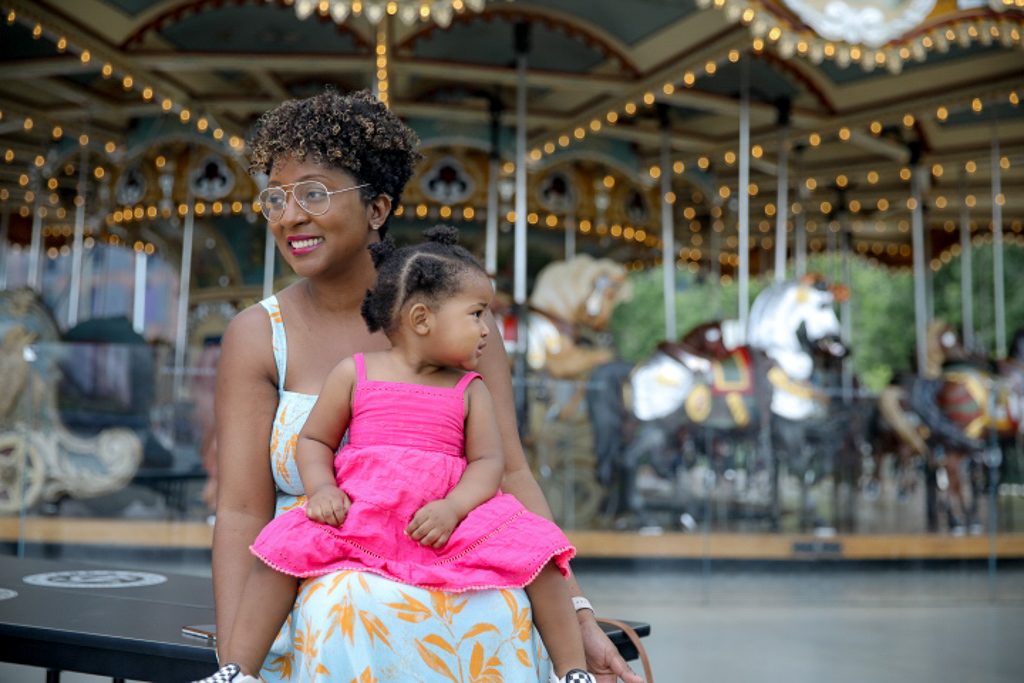 Fridays
Brooklyn Botanical Gardens (free before noon)
Manhattan Children's Museum (First Friday evenings of the month are FREE)
MoMA Kids
Museum of Modern Art MoMA (Friday evenings are FREE)
The New-York Historical Society 6-8 pm on Fridays (pay as you wish)
Museum of the Moving Image, 4:00pm – 8:00pmS
Saturdays
Le Carrousel Story Time at Bryant Park 2:00pm
Puppet show at Bryant Park 2:00pm
Reading Room at Bryant Park noon-1:30pm
Guggenheim Museum (Pay as you wish 5–7:45 pm)
City of Water Day at South Street Seaport July 13th
Come Out & Play Family Day in DUMBO, Brooklyn Saturday July 20th
August 31st – Kiddies Carnival Parade in Brooklyn
Summer Streets Aug 3, 10 and 17
Randall's Island Free Outdoor Movies Field 81 in Randall's Island Park
Sundays
Free Basketball Clinics at Brooklyn Bridge Park for kids 7-17.
Gibney Dance Performances at Brooklyn Bridge Park
Sugar Hill Children's Museum FREE every third Sunday of the month.
Randall's Island Park Art on the Farm 2:00-4: 00 pm
Magic Show at Bryant Park 2:00pm
Brooklyn Children's Museum 4pm to 7pm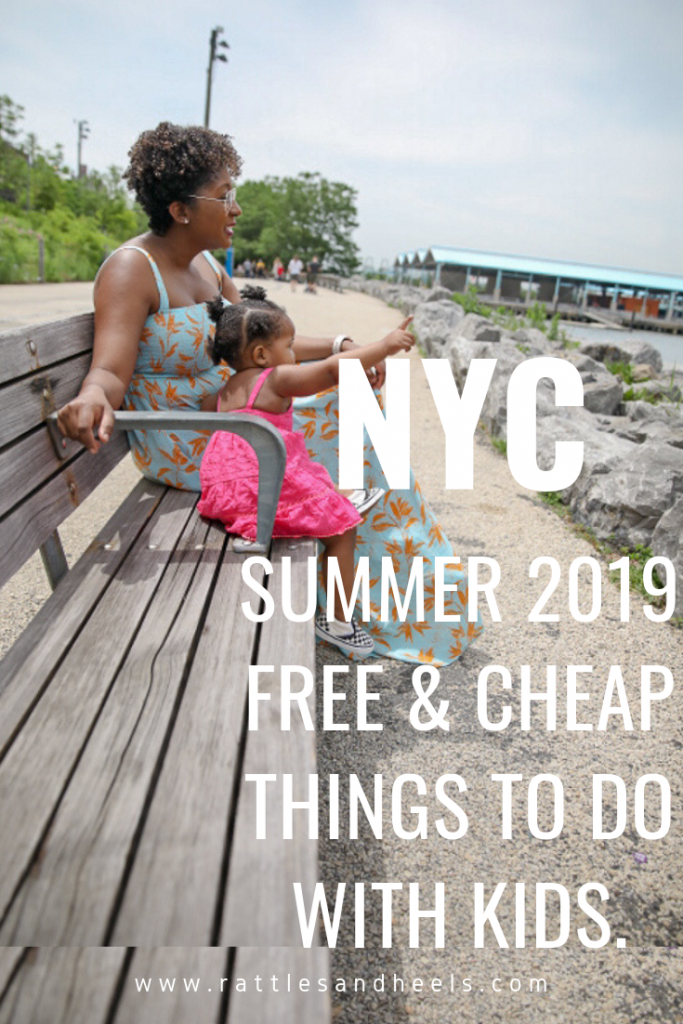 More FREE Events
Find events at local parks throughout the 5 boroughs here.
Find free SummerStage concerts here.
Remember you can use your library card to get admission to cultural attractions like the American Museum of Natural History, Intrepid Sea, Air & Space Museum, the Guggenheim, MoMA and more through Culture Pass. Find out how it works here.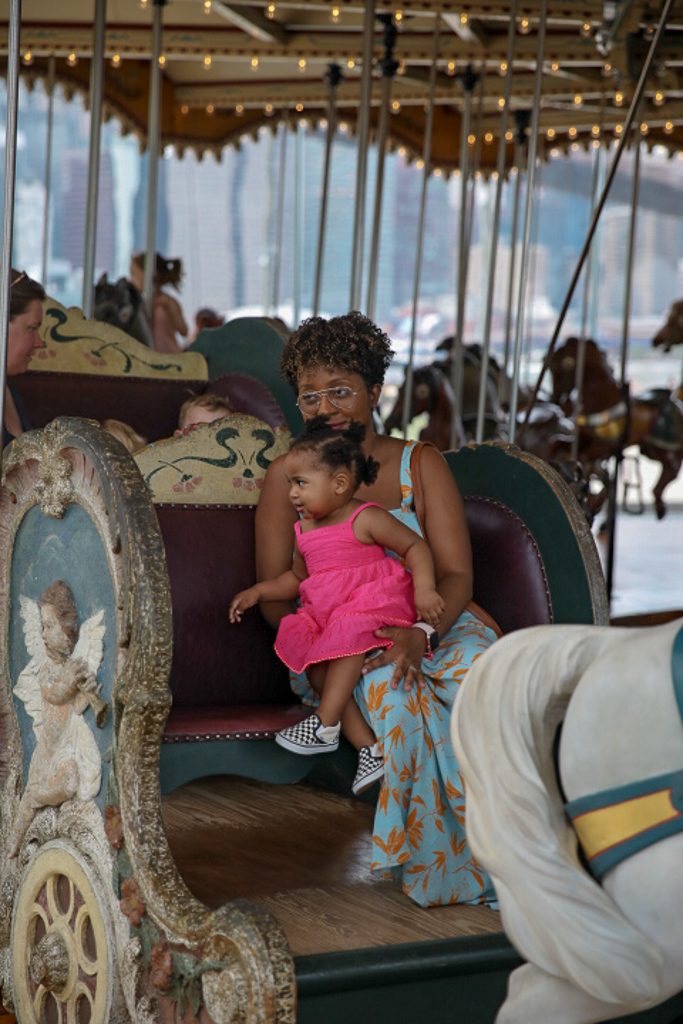 Cheap things to do in NYC with kids
Jane's Carousel in Brooklyn Bridge Park, it's only $2 to ride Jane's Carousel and you can purchase 12 tickets for $20.
Central Park Row Boats $15 per hour. Each boat holds up to 4 people.
Stories Bookshop + Storytelling Lab. Drop-in Classes $10 + per class.
Storytimes and music and movement at Book Culture Long Island City donation of $10 and $5 for each additional child. Spanish class $15
I hope you find this list of Free & Cheap Things to do in NYC with Kids Summer 2019 useful and your family takes advantage of these activities and have fun. Please share with all of your friends and family! Let me know if I missed any in the comments below.
You may also like: