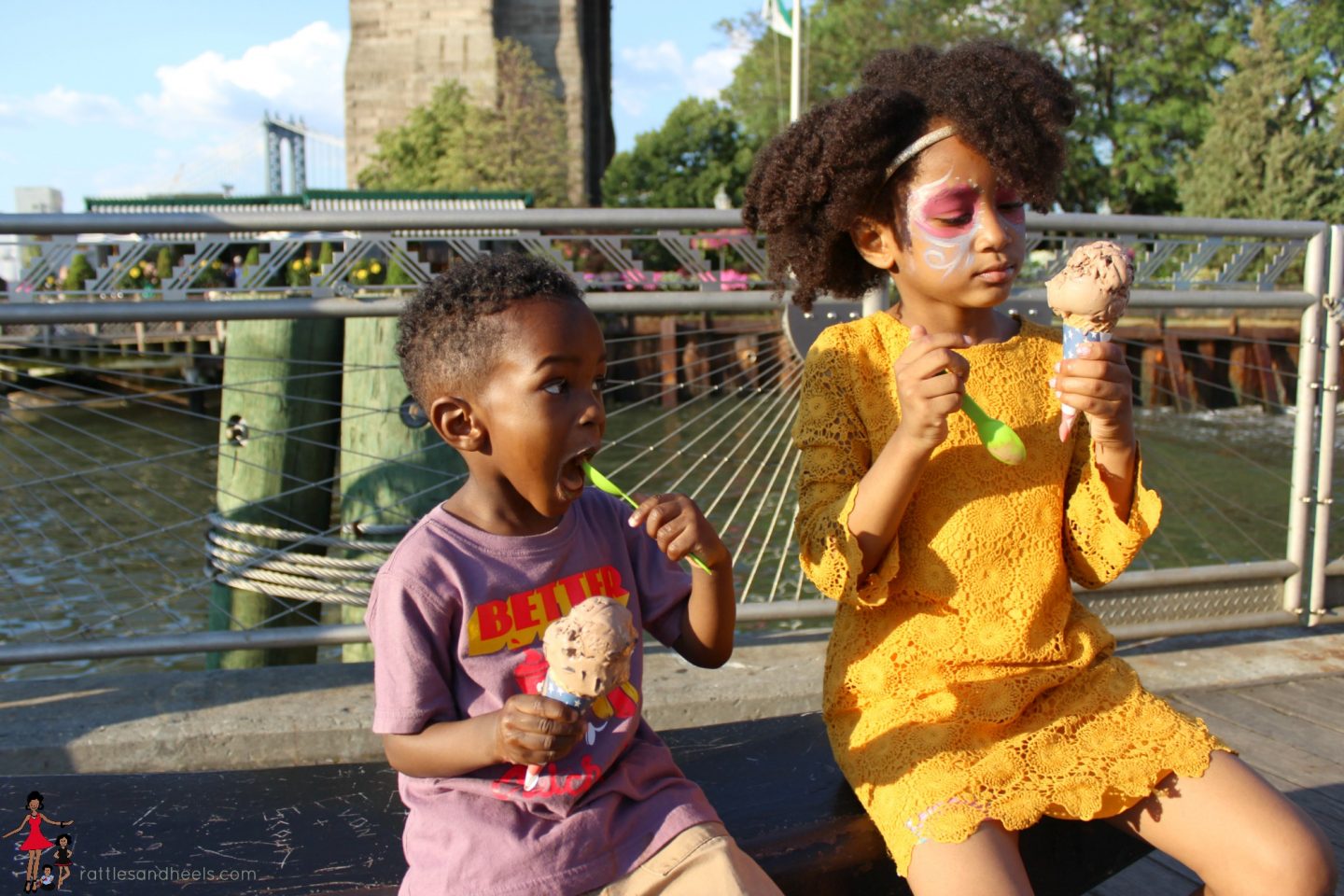 Brooklyn Bridge Park is hands down one of our family's favorite New York City spots. I love being close to water, I know you're tired hearing me say that I'm an island girl at heart but it's the truth. There are few other places in this city that offer such a variety of fun for the entire family. The park lies beneath the Brooklyn bridge with Manhattan Bridge in the background. It's very scenic with gorgeous views of Manhattan's skyline and the East River. More importantly, there are a ton of things to do with kids at Brooklyn Bridge Park which always makes it a wonderful experience for our little family. I wanted to share 5 of our favorite things to do and maybe on this beautiful summer Sunday, my family will head out there.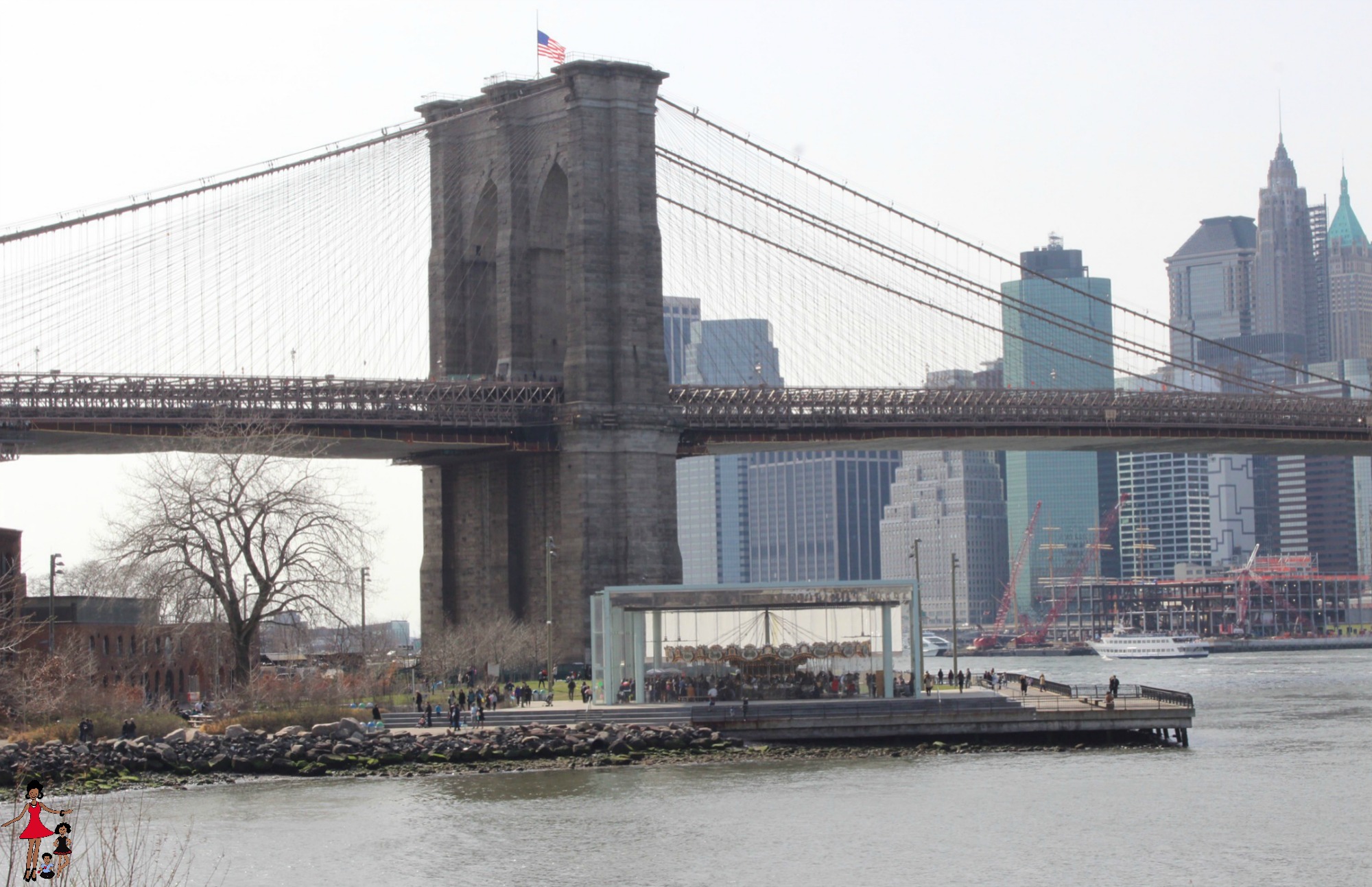 [Tweet "5 things to do with kids at Brooklyn Bridge #NYCkids"]

1. Jane's Carousel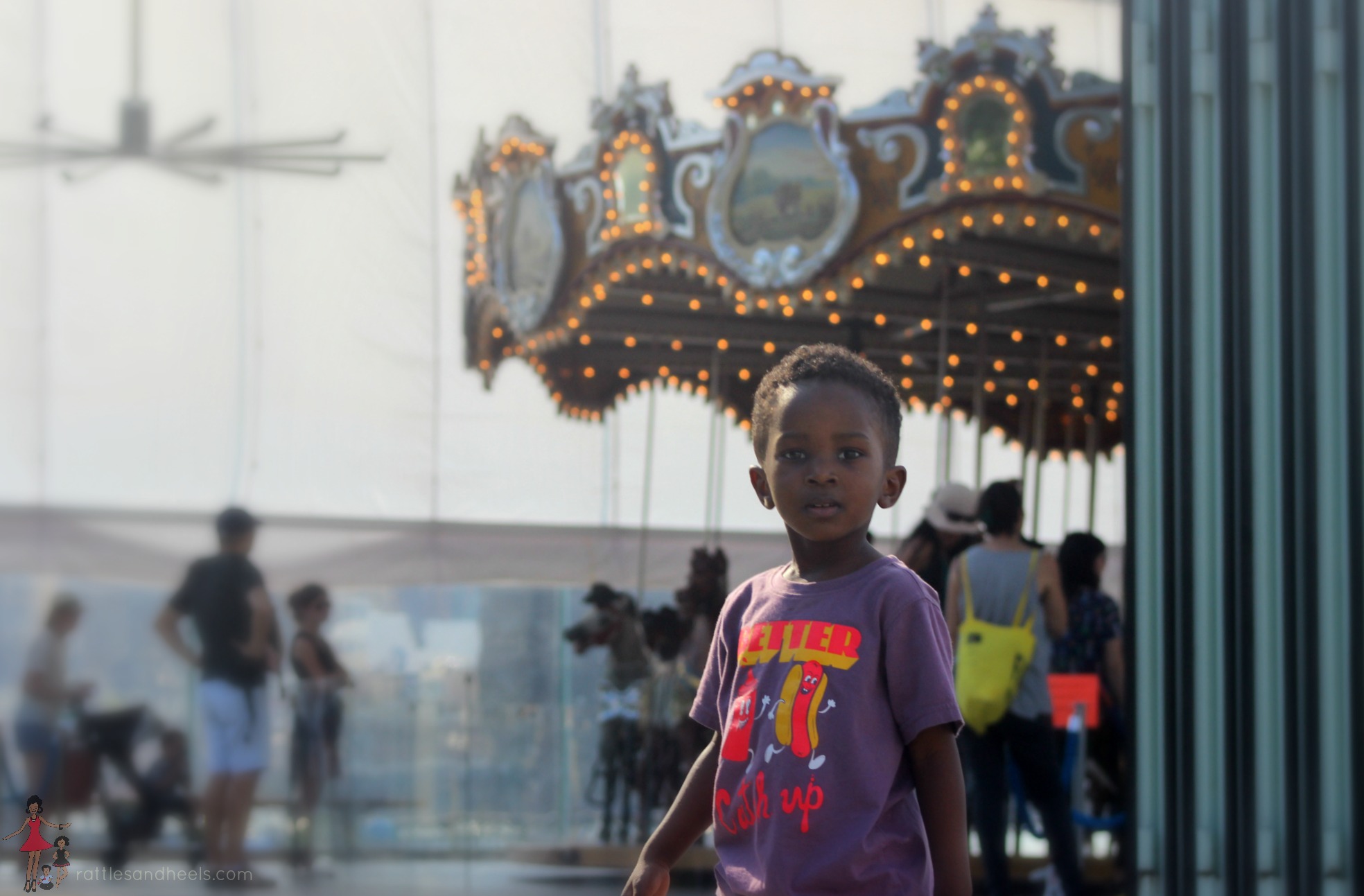 Janes Carousel is hands down the most beautiful carousel we've been on to date. If you follow us on social media, you know by now that we are borderline obsessed with this carousel.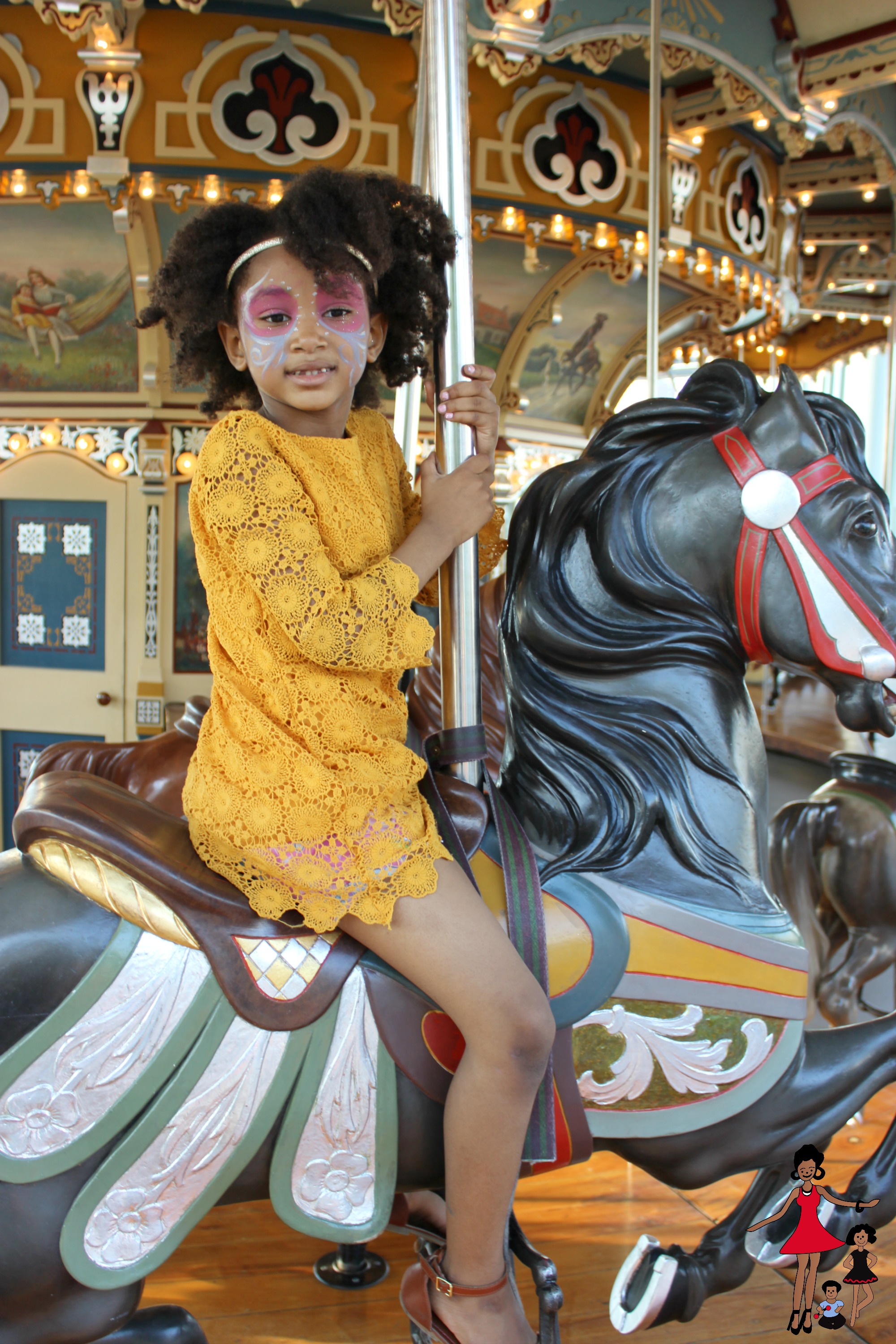 The carousel itself is beautiful but what really makes its beauty stand out is its location along the East River.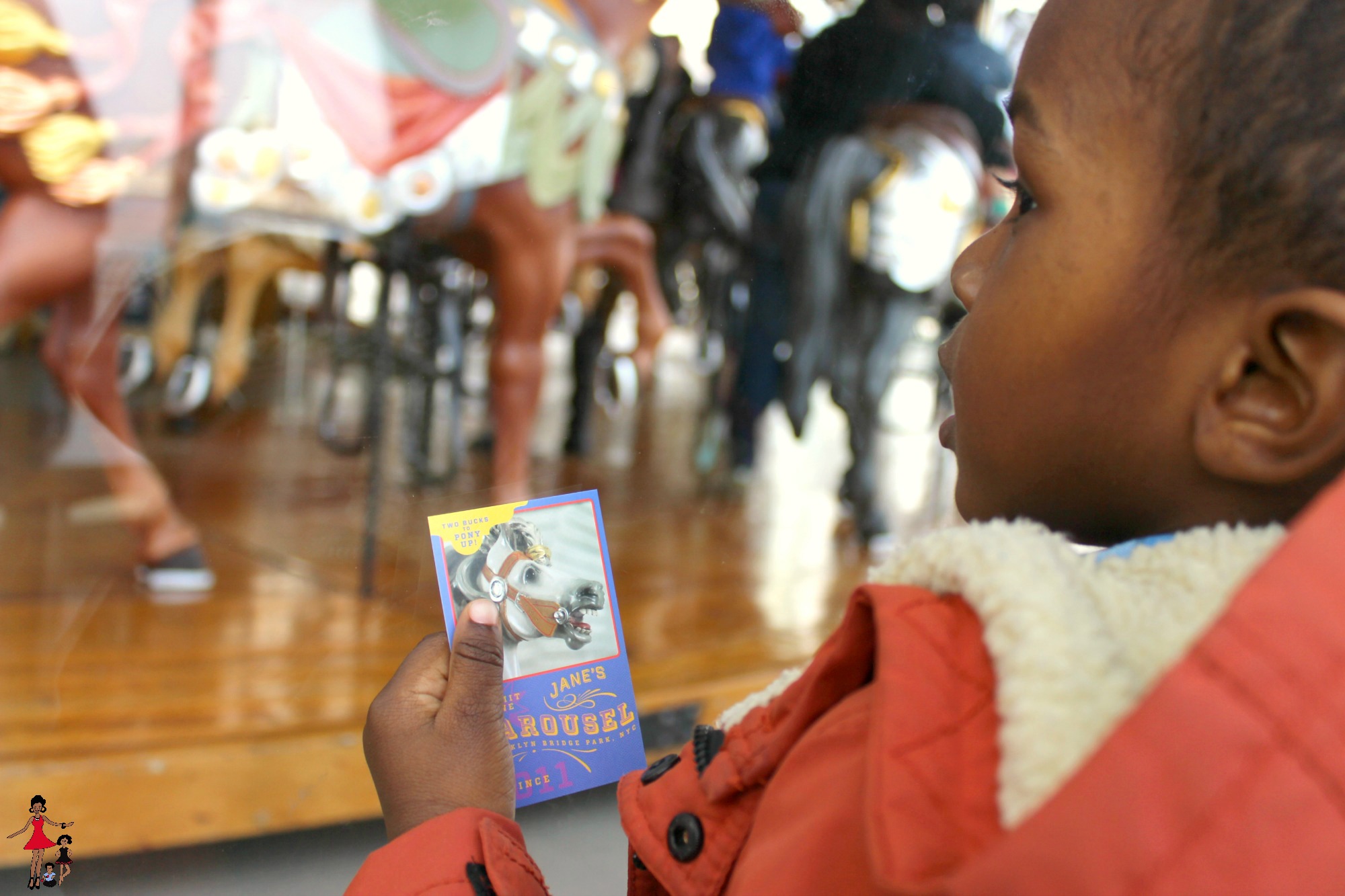 It's so bright, beautiful and inexpensive you can't help but feel like you've cheated paying only per ride. Maybe it's the times I've taken my kids to the carousel but I've never experienced long lines which I find interesting about this epic carousel.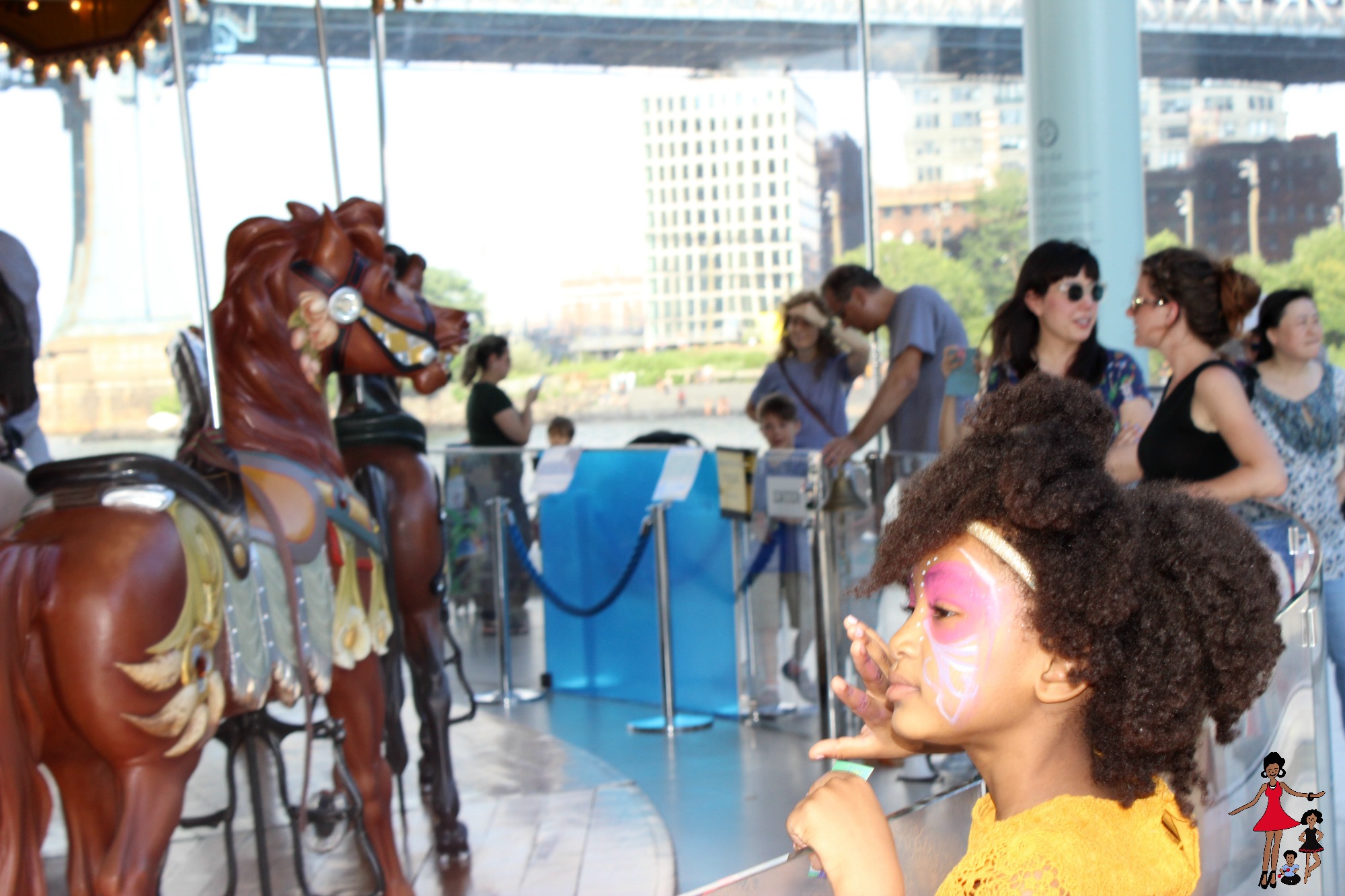 2. Brooklyn Ice Cream Factory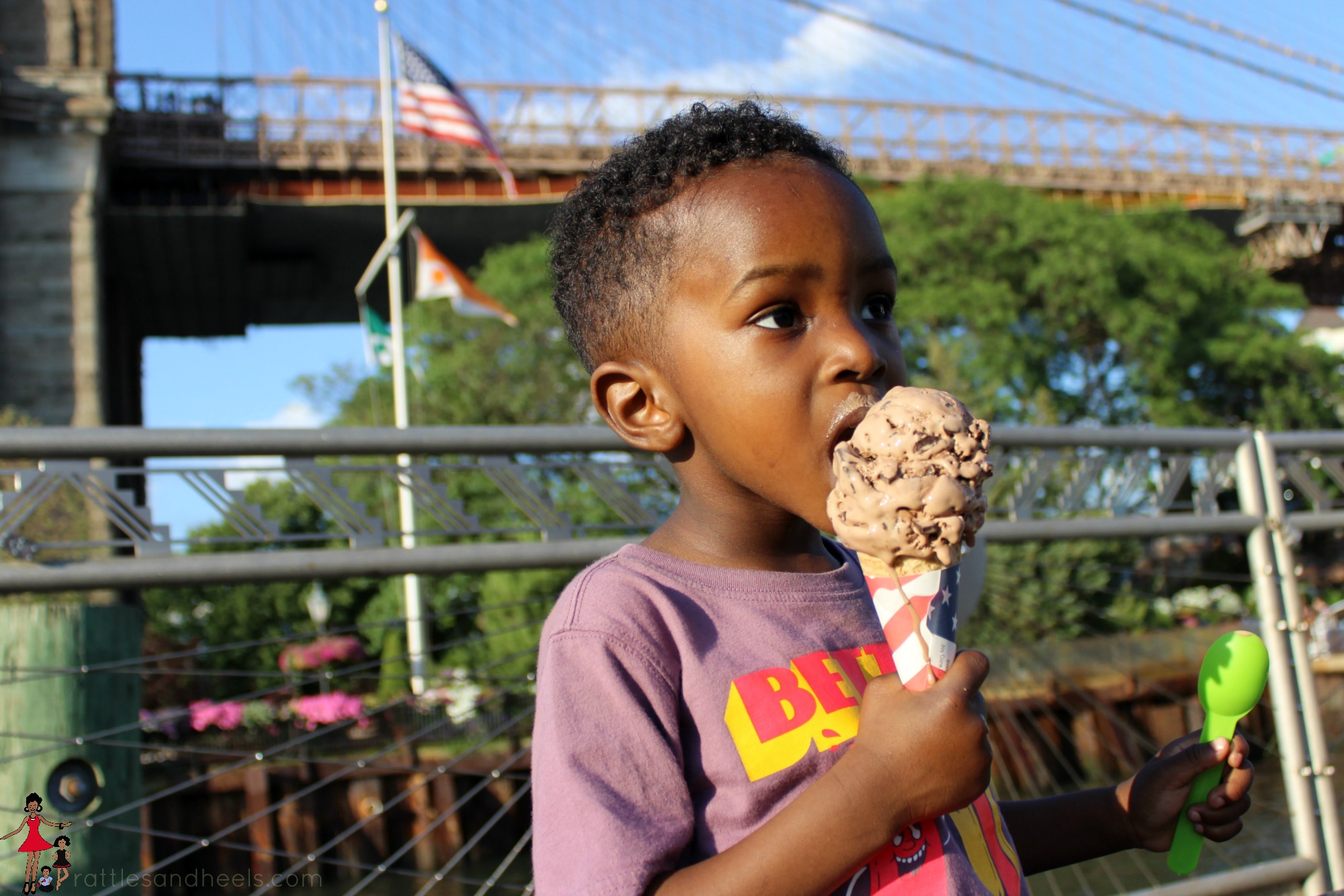 So this ice cream shop itself isn't anything to call home about,nothing fancy but the ice cream is the amazing. that's until you try their ice cream. Our family's favorite is the Chocolate Chocolate flavor which you can find melting down my kids arms on a hot summer day. There are only a few seats inside but with so much beauty in the park, we always find a nice spot outside to enjoy our treats with a view.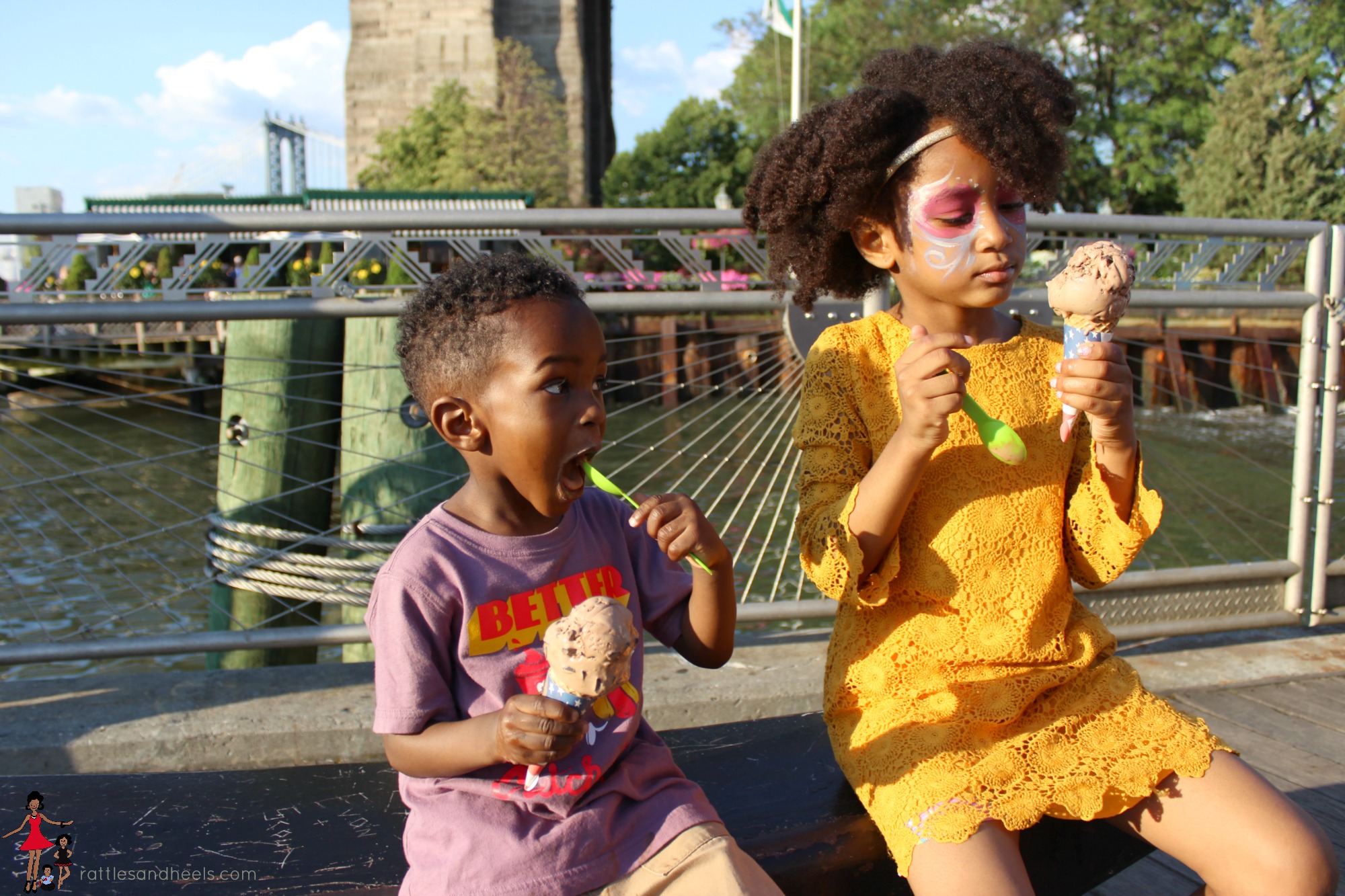 3. Boats

If you have small children they will probably be excited about watching so much water traffic. It's a good teaching opportunity to talk to them about different types boats and what they're used for. Watching boats at Brooklyn Bridge Park is probably what excites my kids more than anything else.

4. Playgrounds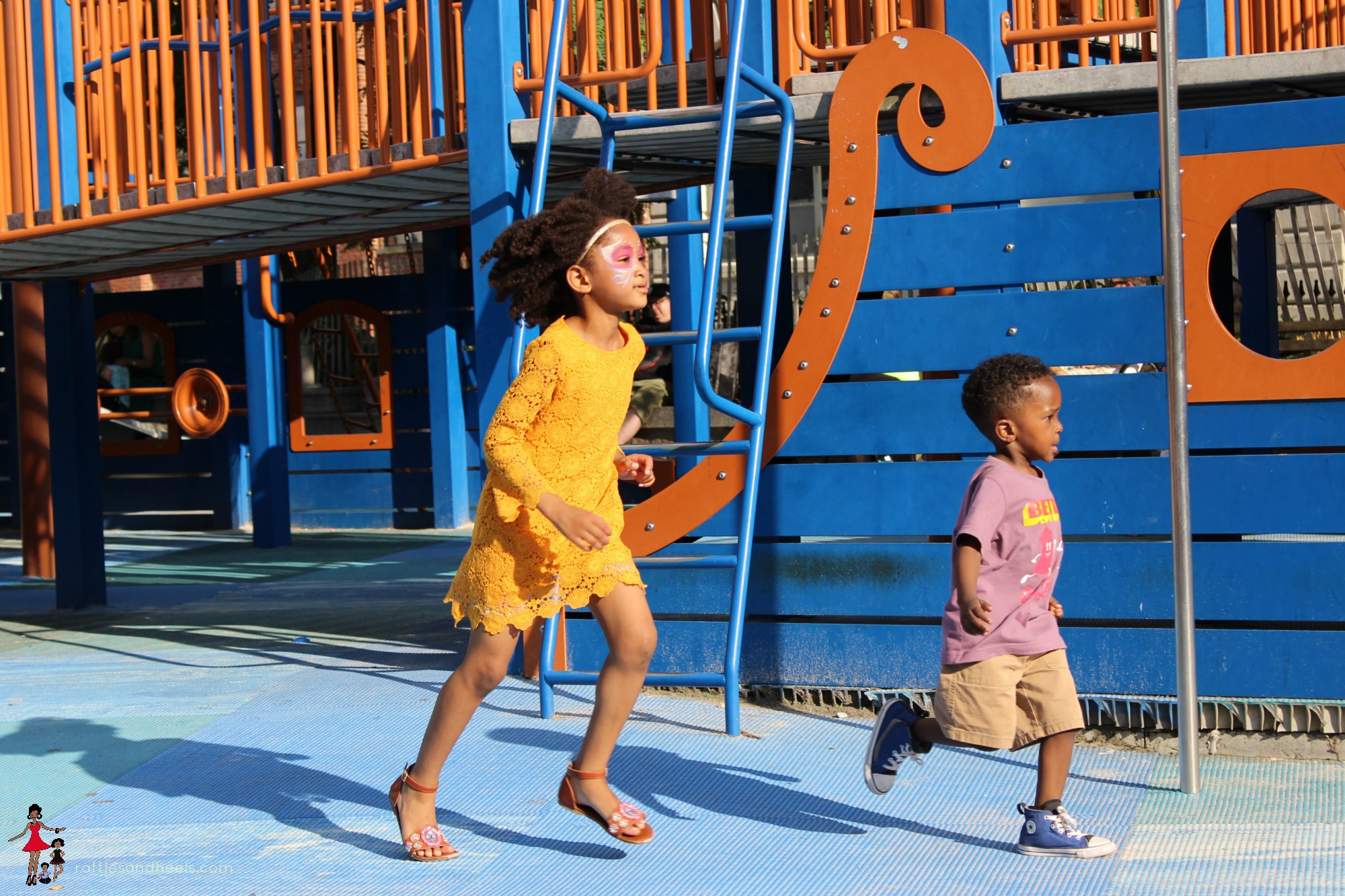 There are two really awesome playgrounds here at Brooklyn Bridge Park. One mainly for smaller kids and babies and the boat shaped one for older kids. Both playgrounds are really fun and in great condition and there are always plenty kids and friendly parents to socialize with. 
5.  Pizza
Whether you're visiting or live in New York City it's worth knowing that Brooklyn Bridge Park is home to one of the legendary Grimaldi's pizza. In all of the years, we've been going to this park (even before we had kids) the only time that there wasn't a really long line at Grimaldi's was when it was closed. Locals and tourists love the pizza here and they have no problem waiting for it.  Since the line is always so long, we've done it about twice but it was well worth the wait. While you wait you'd notice that it's customary to buy a pizza and head to the lawn with your blanket.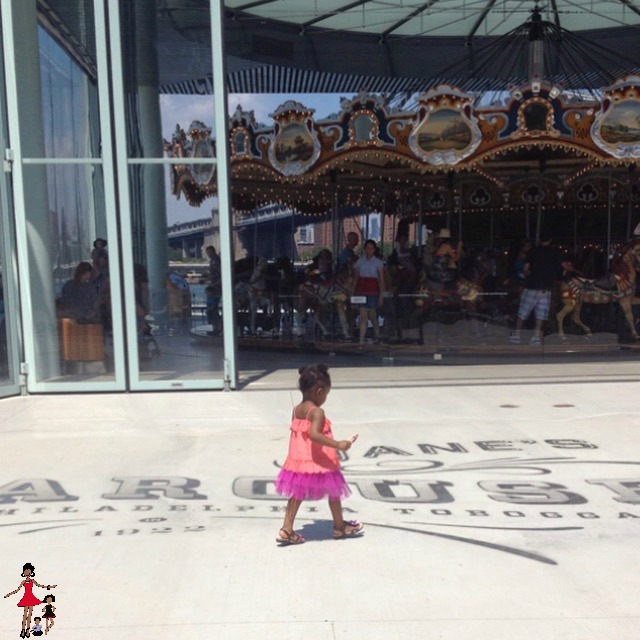 You know that I never end one of these posts without telling you the things that real moms really need to know. There are bathrooms at the park, they are not stroller friendly and isn't horrible. If you're potty training your kid, I'll recommend you walk with seat covers.  If you're visiting on a hot summer day want to take into consideration that there isn't much shade from the sun at Brooklyn Bridge Park so make sure you take some steps to protect your children skin from the sun. Here are some suggestions.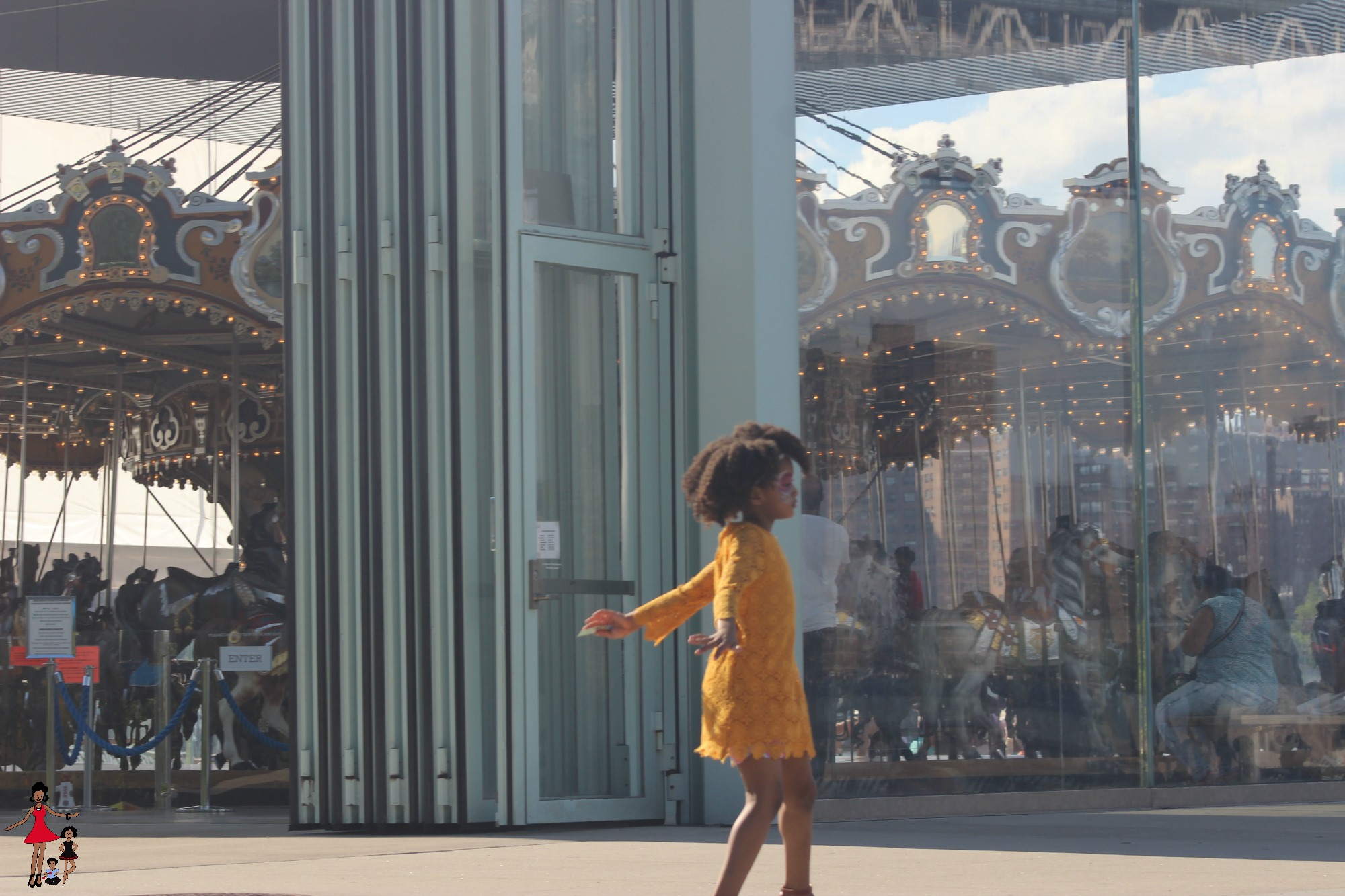 What's your favorite thing to do with kids at Brooklyn Bridge Park?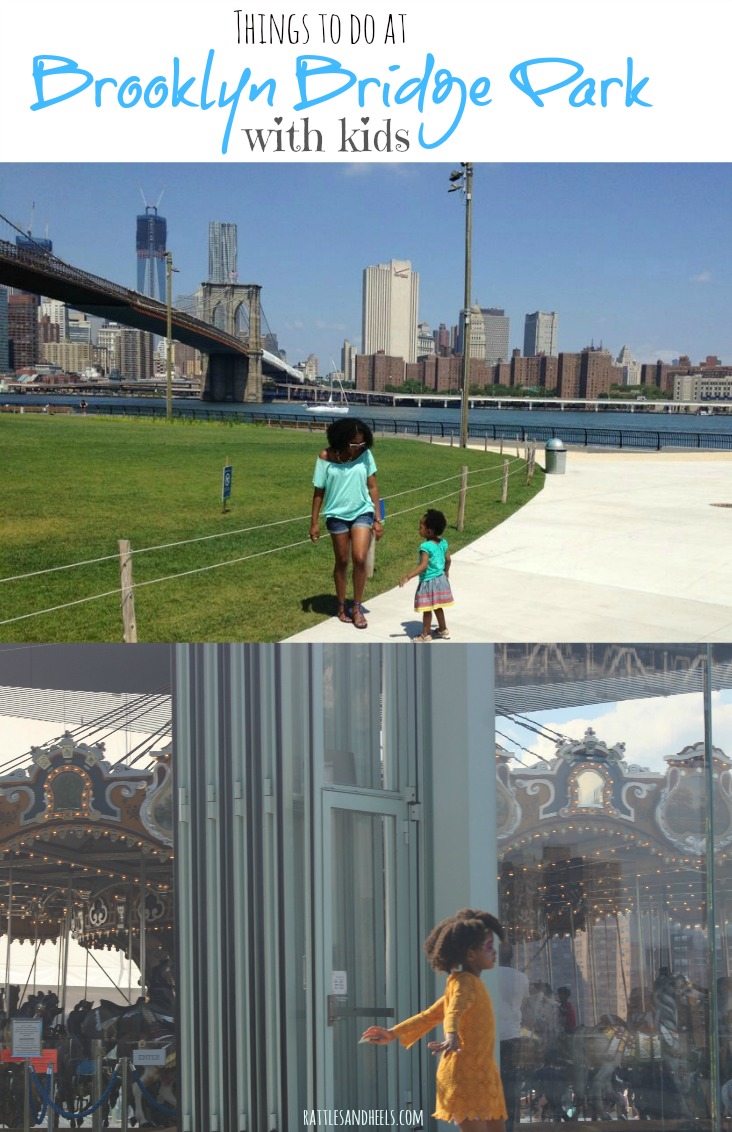 Related: Things to do with kids in  NYC – Summer Edition