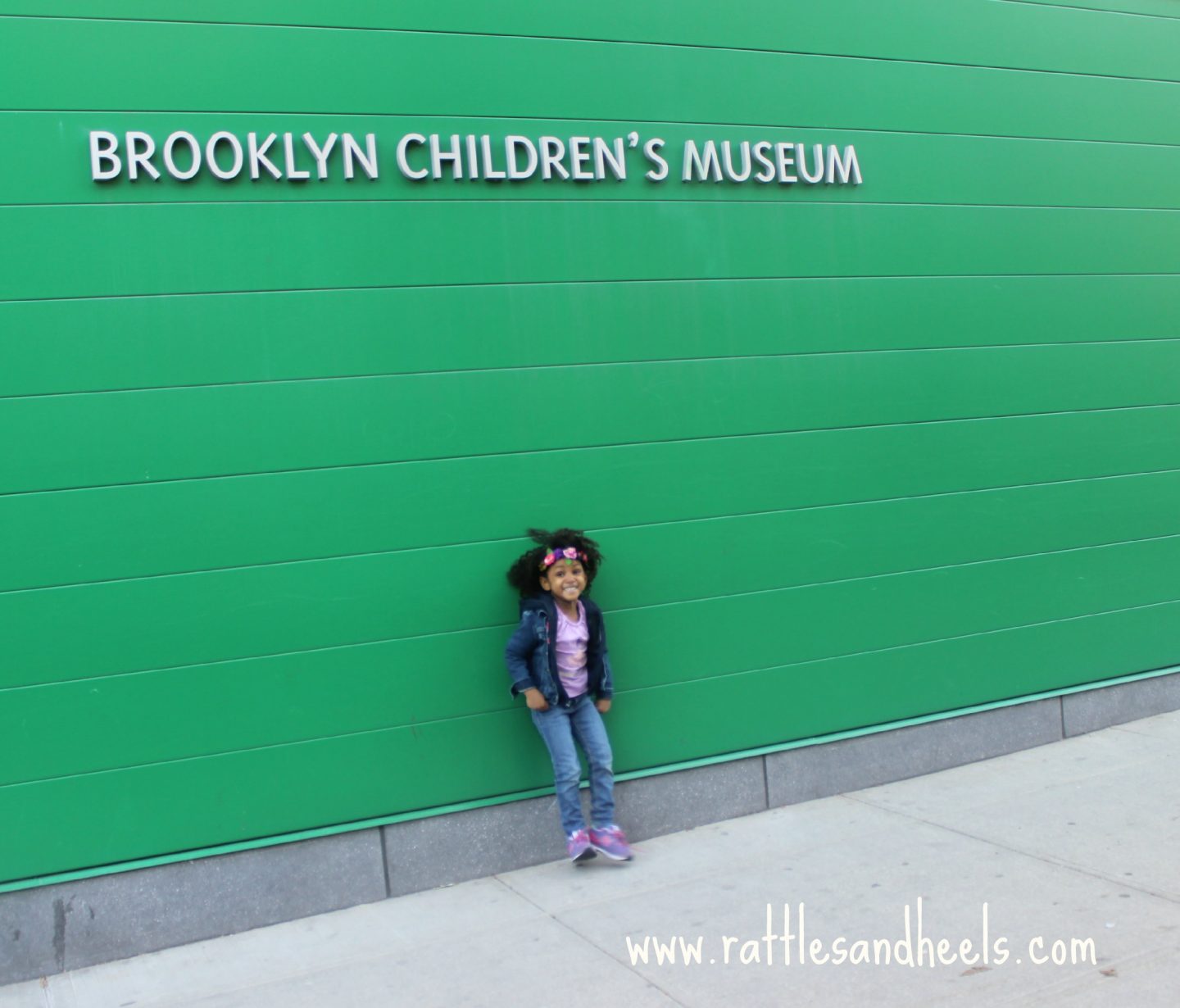 The Little Apple Series is a guide to New York City for children. The Big Apple appears  not be kid friendly but it's actually an incredible city to raise or vacation with kids. New York City provides stimulating and enriching experiences  for children of all ages. I understand that this means New York City can be overwhelming for new parents and visitors so I've decided to share some of my family's favorite spots, activities and events with tips of how to take full advantage of what the city have to offer. My goal is to remove the frustration of figuring out what to do in a city that offers unlimited options. If you have any questions or want more details feel free to ask in the comment section.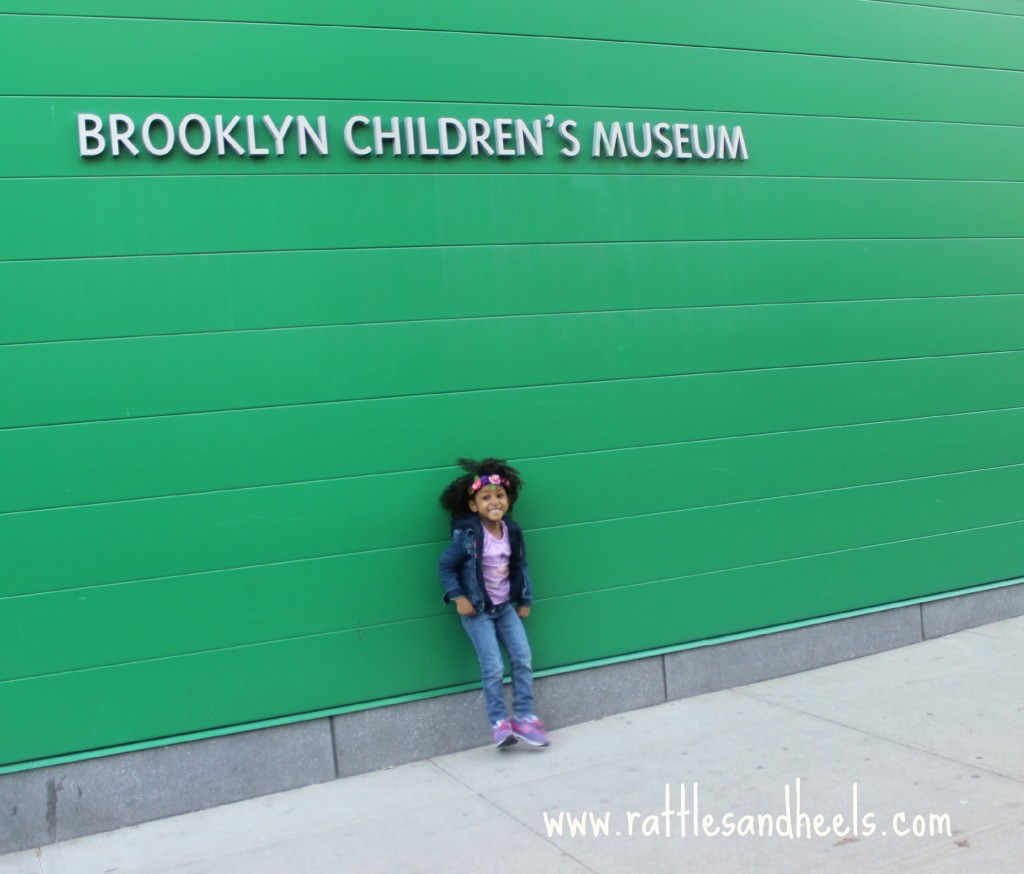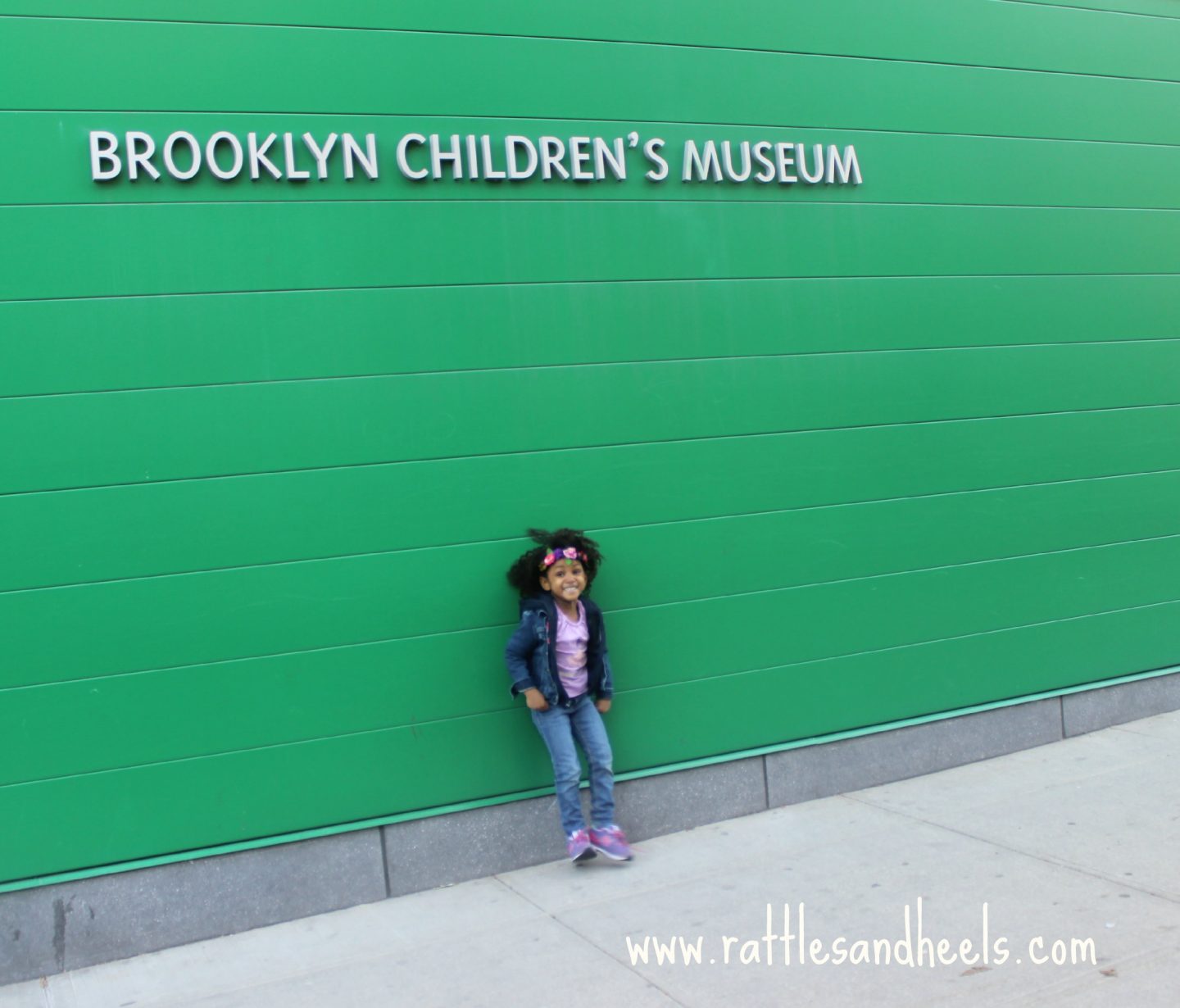 Today, we'll continue The Little Apple Series in Brooklyn at the Brooklyn Children's Museum. The Brooklyn Children's Museum is our family's favorite children museum in the New York City area. The museum in general is a great space for children of all ages to discover and learn through play and sensory activities. However,  I wanted to focus on the World Brooklyn Exhibit at the museum which ranks as one of my daughters best museum experiences to date (she's three and a half).
So let's get started, the premise behind the World Brooklyn Exhibit is to give  children an understanding of the many different cultures in Brooklyn. The World Brooklyn exhibit is kid sized street of stores based on actual Brooklyn businesses. Pretty cool right?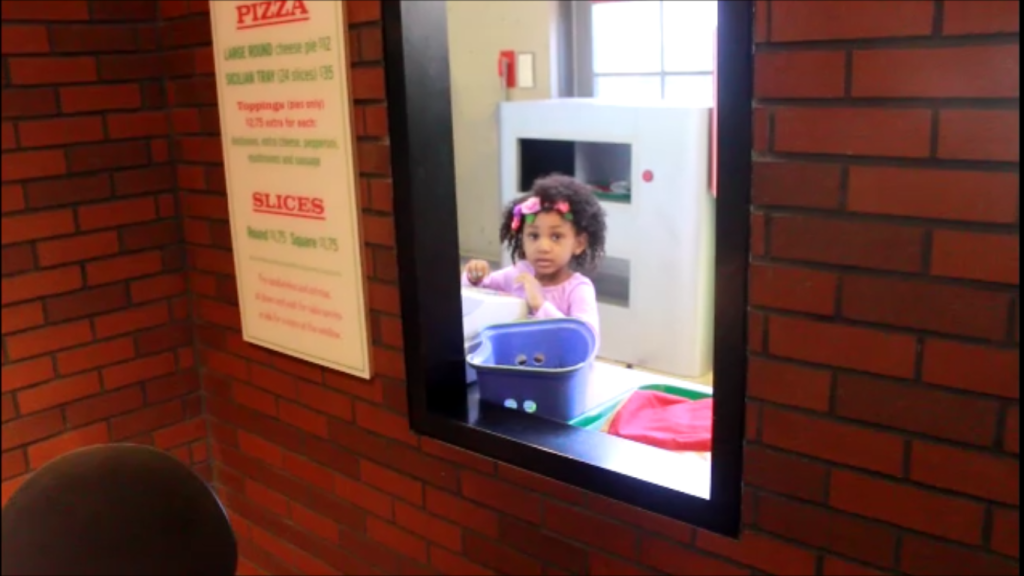 I'm actually a frequent customer at L&D Spumundi Gardens, the pizzeria featured and I have to say that the exhibit not only looks like the real store but also captures the atmosphere pretty well. Besides the pizzeria there is also an African Market, Chinese Stationary Store, International Grocery Store, Caribbean Travel Agency,Performance Theater and Mexican Bakery. The stores offer kid sized versions of everything that can be found in these businesses from products, machines, appliances to cultural decorations. Each exhibit offers numerous interactive activities that provide a learning opportunity for your child.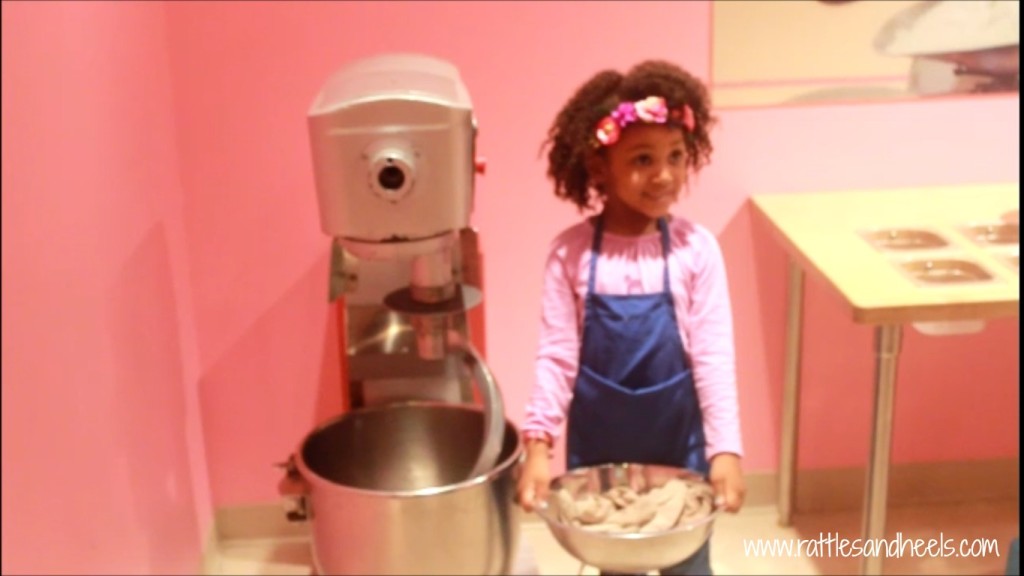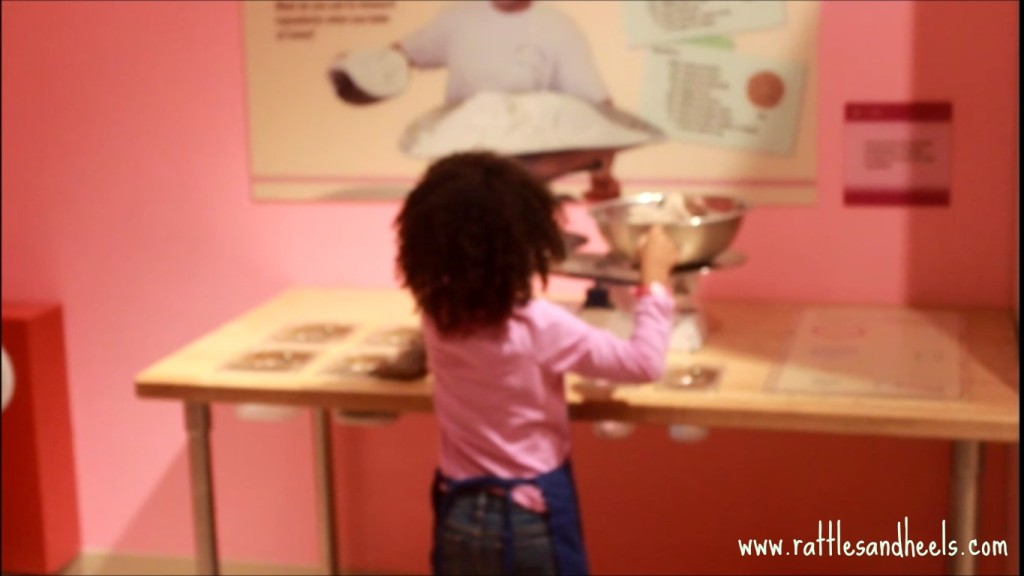 The diversity of the population of New York City is undoubtedly one the main reasons for the city's incredible energy and if anything this exhibit manages to capture how well our differences invigorate and compliment each other. My daughter for instance loves pizza and we go to purchase pizza for her regularly but through pretend play at the World Brooklyn exhibit she learned what happens behind the counter and about the Italian culture. This exhibit presented her with a fresh perspective of the world and gave her the opportunity to understand how small businesses operate. This is a big deal for a three year old as she is used to experiencing these places as an observer. This exhibit is a brilliant and fun social studies lesson done in a child friendly way. Kids don't just benefit from learning about other cultures but they learn about themselves in the process and build appreciation for their own ethic background.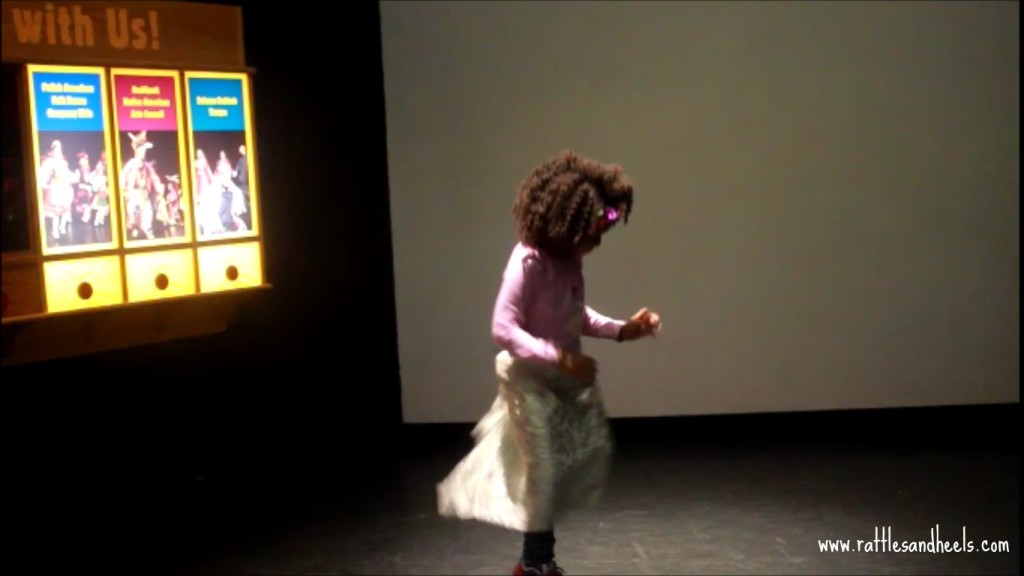 My daughter got the opportunity to try on a traditional masquerader costume, design a carnival costume and to play steelpan.
[Tweet "As a West Indian living in New York City, I really appreciated the Caribbean Travel Agency#brooklynkids"].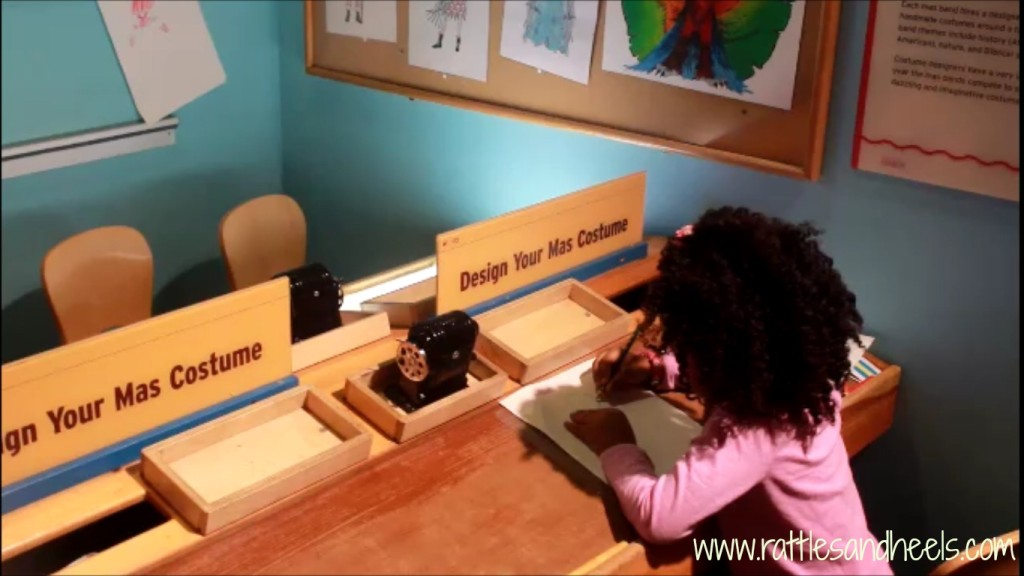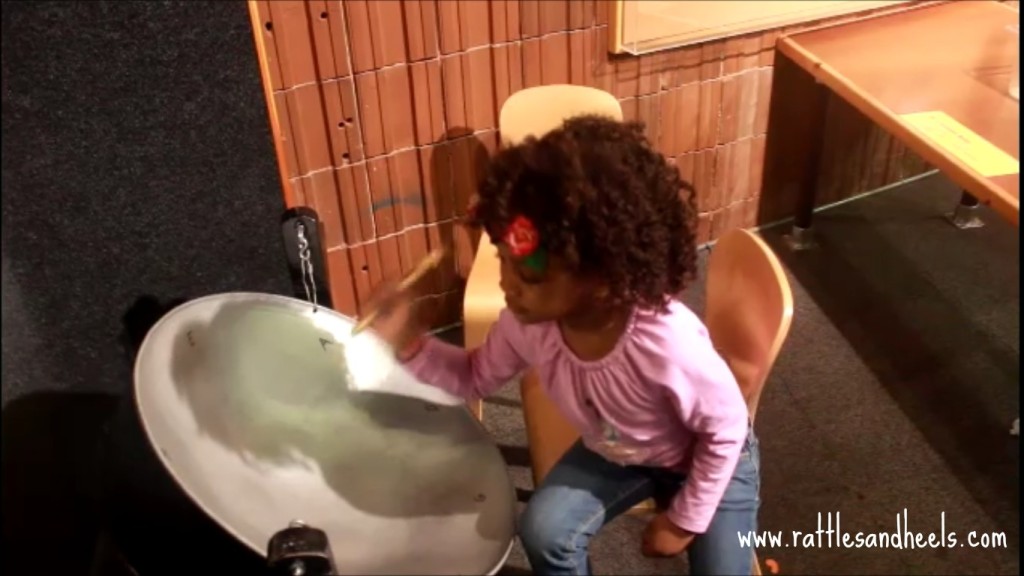 At the West African shop, she learned how to tie a traditional African wrap and I absolutely adore this picture of her standing regally looking like an African princess.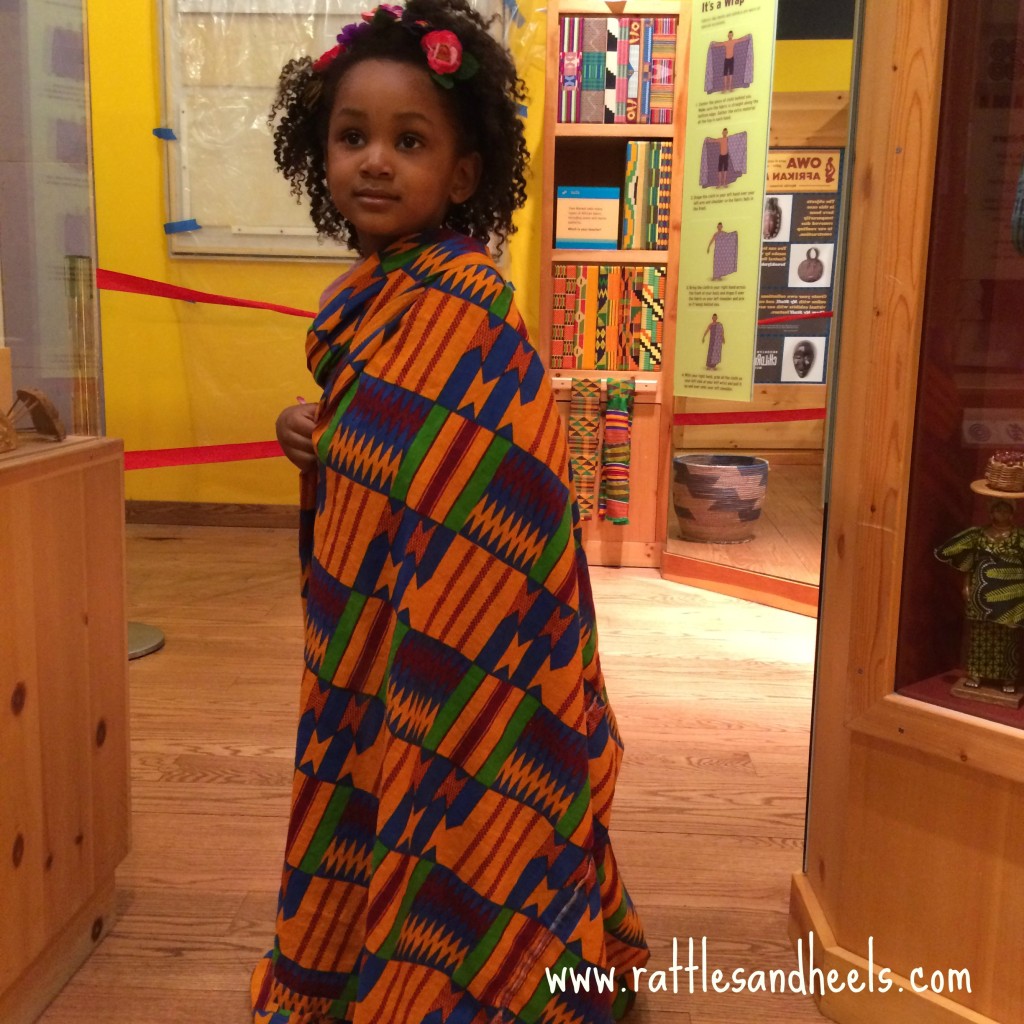 This is an exhibit, I can see my kids growing with and gaining a bit more out of with each visit.
If you think your child would enjoy learning about different cultures or you're looking for an indoor activity where they can both learn and play. I highly recommend this exhibit. Oh, I must add that the museum is free on Thursdays 3-5pm and every third Thursday of the month 3-7 pm. But call first to confirm this because admission pricing is always subject to change.
You know I wouldn't end this post without letting you know that the bathrooms are clean. The museum is very stroller friendly so you don't have to worry about stroller parking.
145 Brooklyn Avenue
Brooklyn, NY 11213
ps: I'm sorry that some of these images are a bit blurry. That's because they are snapshots of video. Hopefully, within the next few months I can put together a video guide for the Little Apple Series with this footage.
Have you visited this exhibit at the Brooklyn Children's Museum?