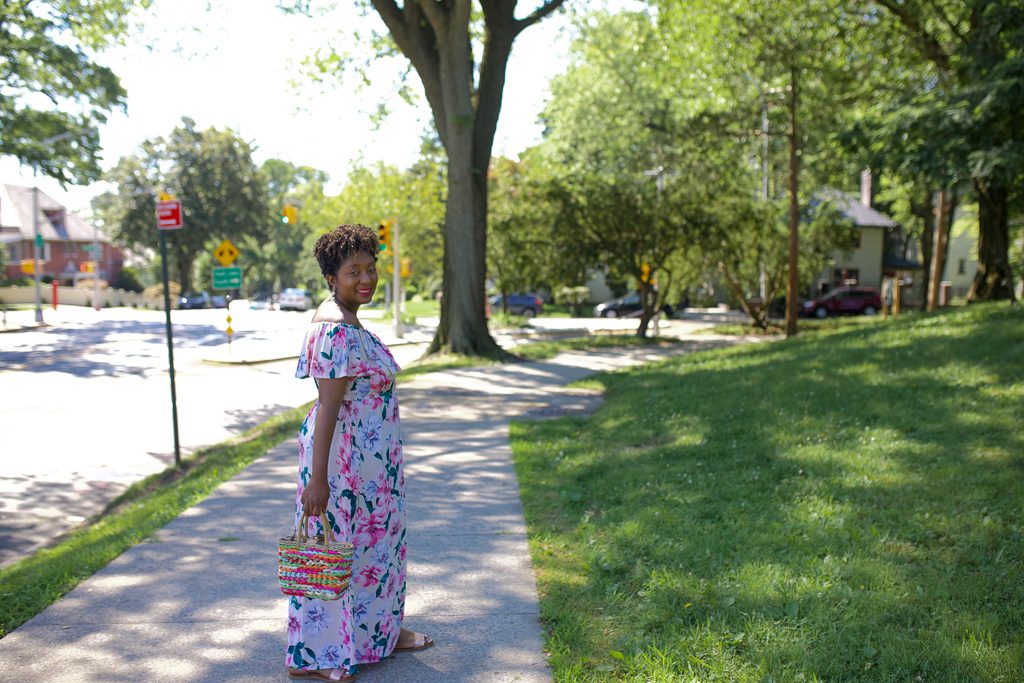 If you've ever uttered the words "I don't feel comfortable in my clothes?" this post is for you.
(affiliate) lipstick: fenty, bag:target, dress: pinkblush (gifted), sandals:target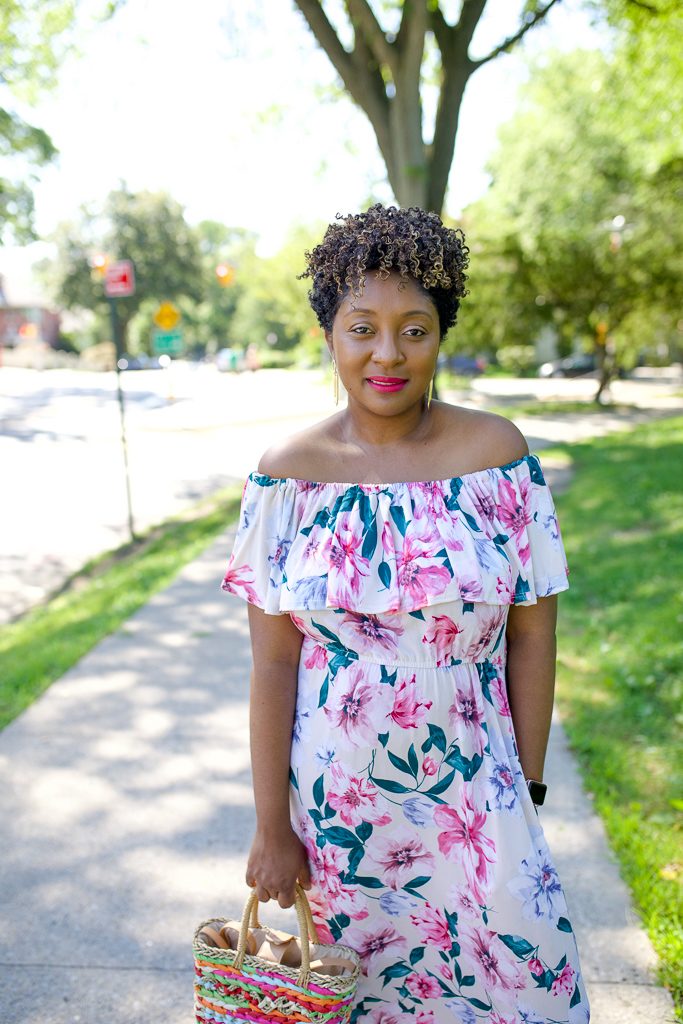 Have you ever had that feeling where everything you wear just doesn't feel right, even if it's your size and fits? Usually, when we start to complain that we have nothing to wear, we do — what we really meant to say is I don't feel comfortable in my clothes. The peak time for this feeling is post-partum. Body changes come with each child and as our style and preferences evolve our clothes starts to feel different, even new clothes. Since I've been there and I'm sure I'll experience this feeling at some other point in my life, I wanted to share a few things that we can do when we don't feel comfortable in our clothes so we can feel good.
Buy more of styles that makes you happy.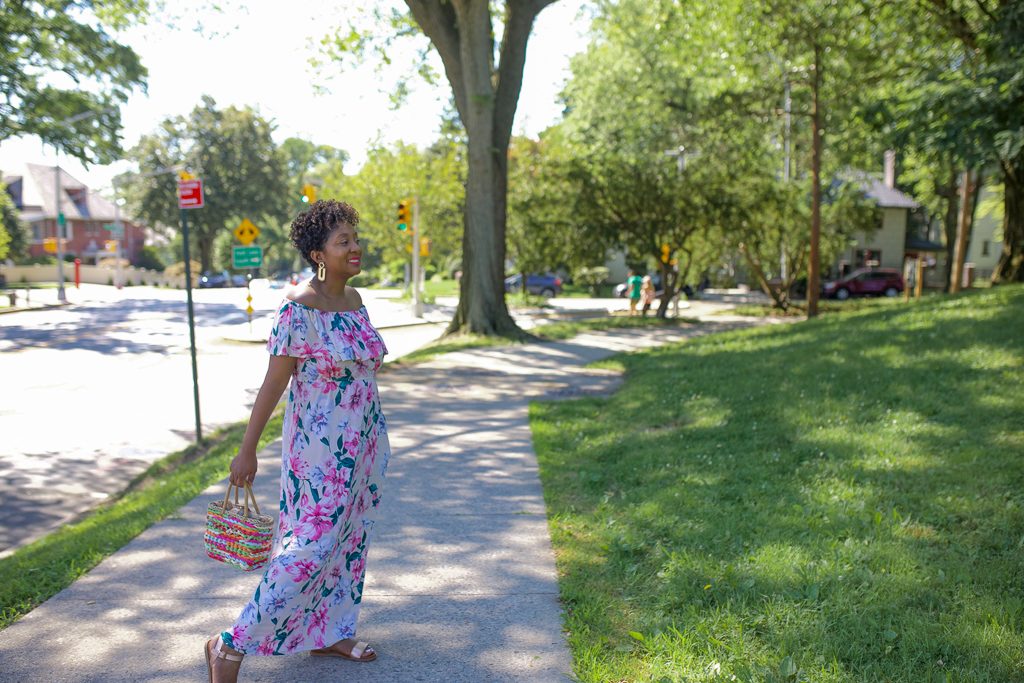 One of the things I'm guilty of is wearing outfits that I love on repeat and buying the same thing in different colors because it makes me feel happy. I might be dating myself a bit but I remember how good off shoulder shirts felt when I was 7 so when they became trendy again, they became my go-to feel-good style when it's warm. I've never tried on an off shoulder dress that didn't make me feel good and this one PinkBlush sent me is perfect because it's made of a slinky material that is flowy and airy — perfect for the summer. Buy more styles that make you happy.
Determine what your style is.
Our style changes as our lifestyle changes. After having kids I started to dress differently so I could feel more comfortable picking up my babies, nursing, and running around after them. Switching to a style that feels good for you is important when I tried to dress like the other moms on the playground I felt really uncomfortable in my clothing because it wasn't who I was.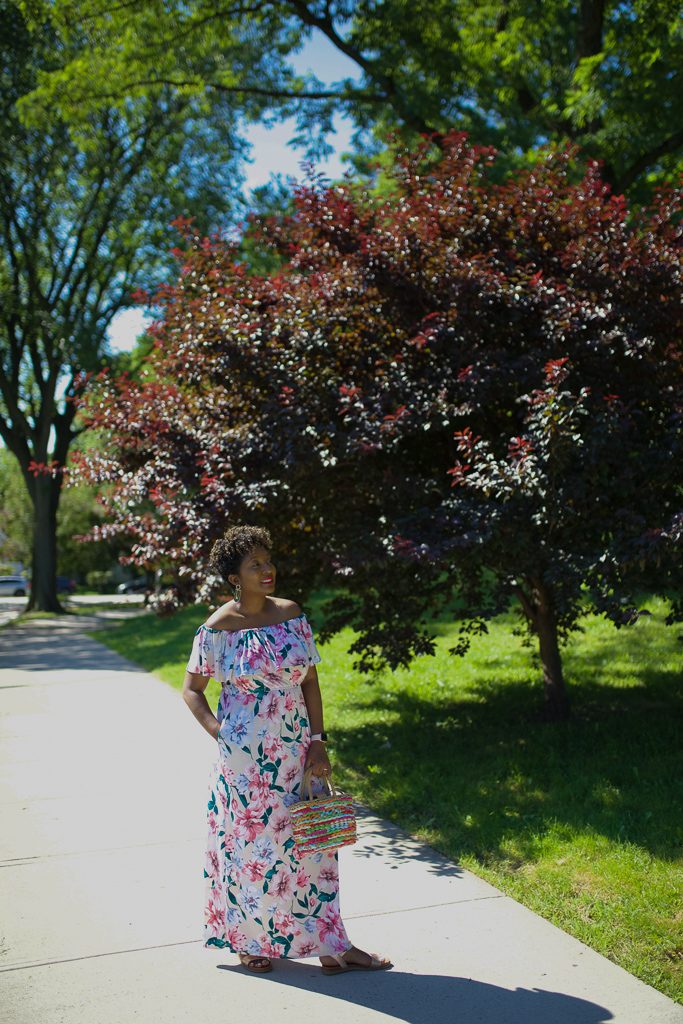 Make comfort a priority.
When you're comfortable everything falls in place! Sometimes we're uncomfortable because we tried to dress too comfortable and feel frumpy and other times we feel uncomfortable because of the cut of our clothes. Making comfort a priority meant getting rid of pants that we're high rise for me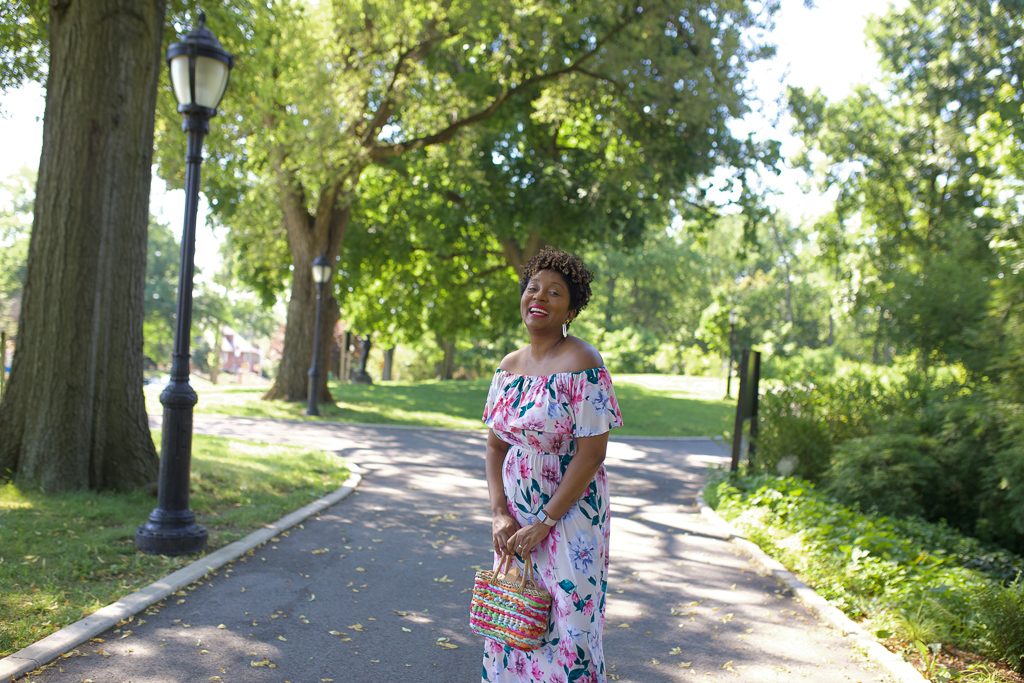 Embrace your body.
I know this is much easier said than done. The truth is when we don't embrace our body we feel uncomfortable in our skin and our clothes are an extension of that. I'm not saying this in a preachy way because I still have my days when I struggle with body image but I try to work through those feelings as soon as they pop into my head. I challenge myself to take note of three reasons I'm grateful for my body as it is right now.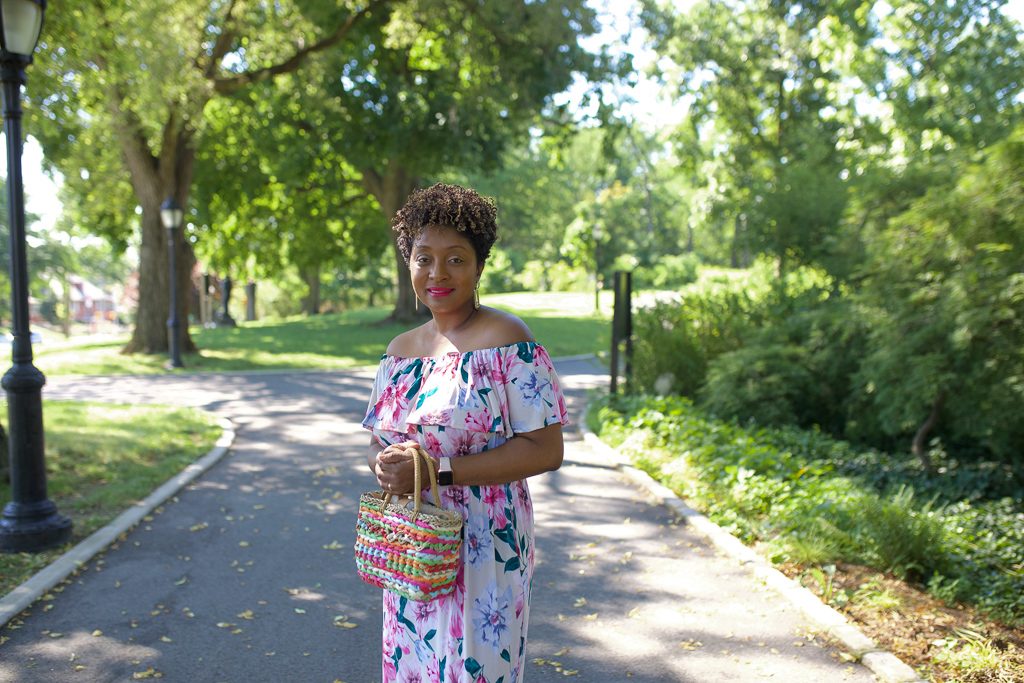 If this is something you've overcame, let us know what you did to start feeling comfortable in your clothes.