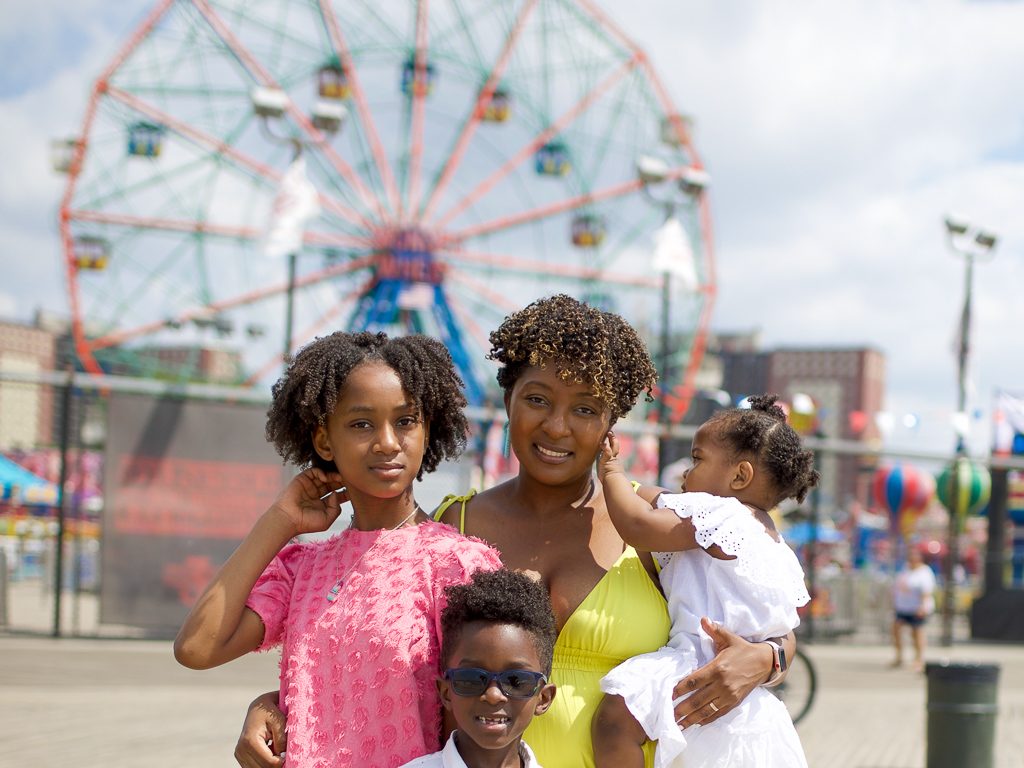 I love sharing all of our adventures in New York City, today I'm sharing a few fun things to do in Coney Island with kids. Read on for ideas!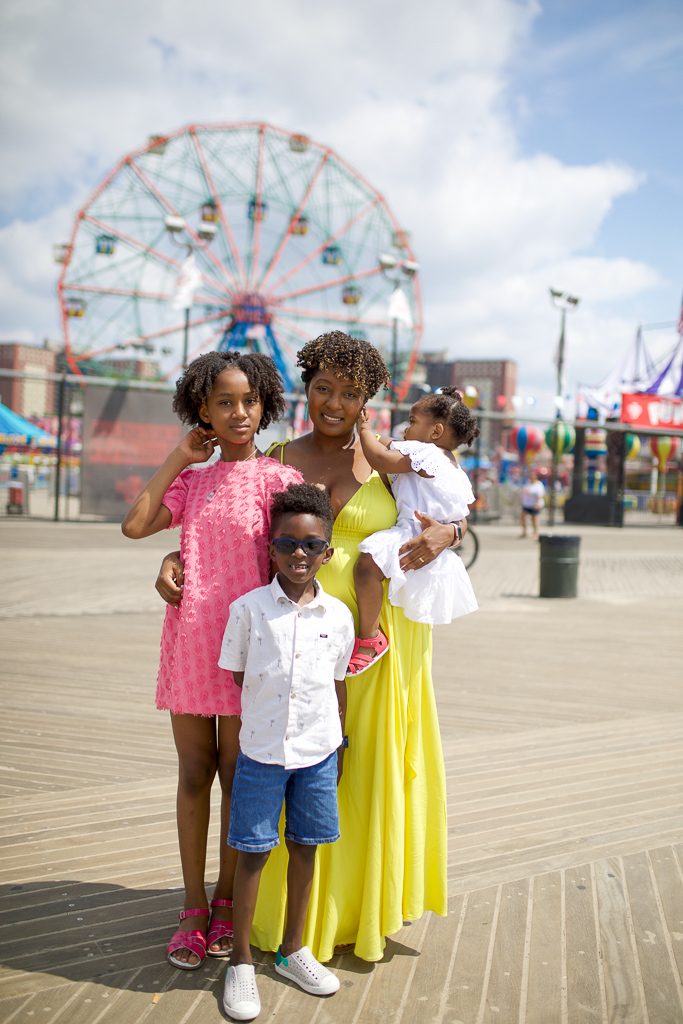 We went to Coney World! Let me tell you why we call Coney Island, Coney World LOL As many of you know my son, my middle child is 5-years-old and a fresh Kindergarten graduate but a few summers ago when he heard of Coney Island for the first time, he came home requesting to go to Coney World. Coney World was such a hilarious name that it stuck. Funny thing though, these kids being raised right here in New York City had never been to Coney Island in all these years. So we added it to our bucket list for summer 2019. We plan to truly explore the city this summer and shores of Brooklyn is a necessary part of that exploring. I wanted to share a few fun things to do with kids in Coney Island if you're planning to visit.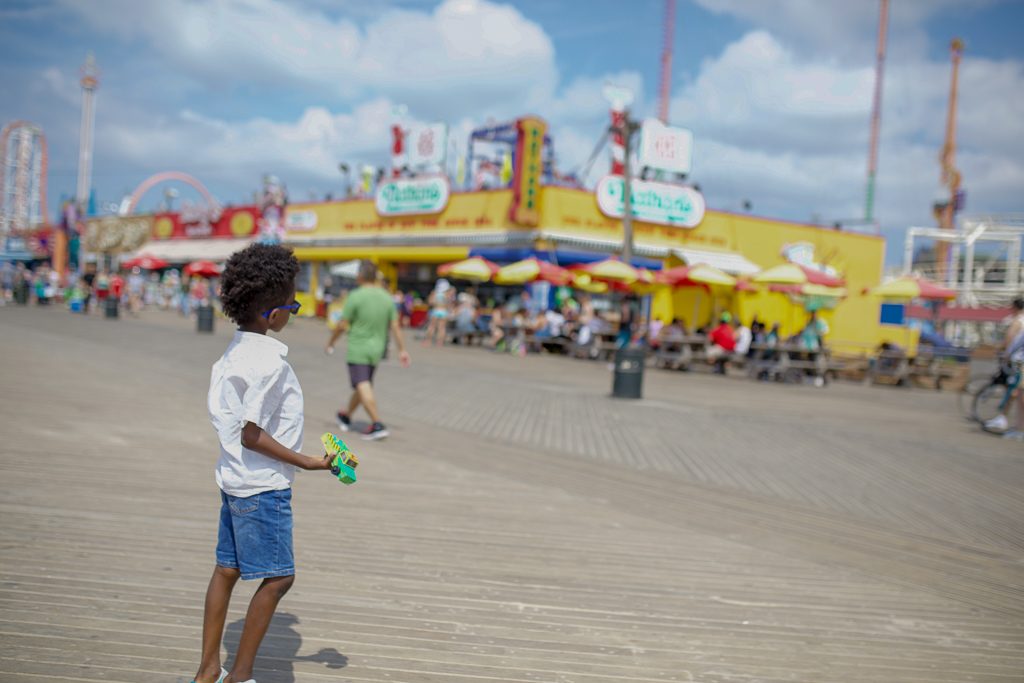 Eat at Nathan's on the Coney Island Boardwalk.
A visit to Coney Island isn't complete if you don't visit Nathan's Famous Hot Dogs. I will admit that I don't think the food is anything to call home to Grenada. The times that I've been to Coney Island in the past, I went to the location on Surf Avenue but the location the Coney Island Boardwalk is much better with views of the beach and the amusement park.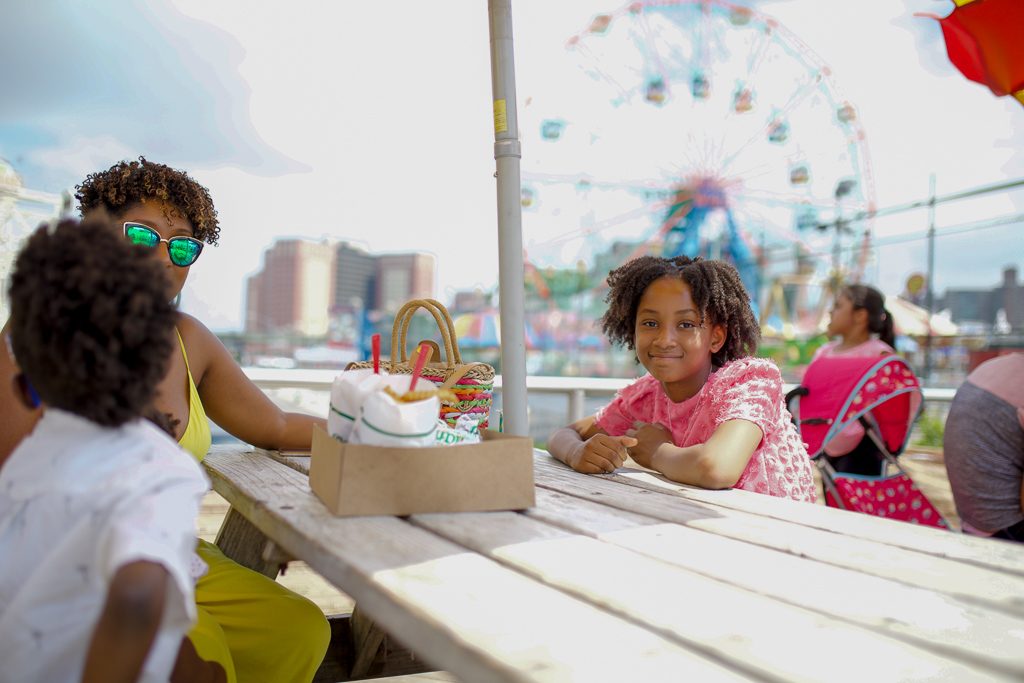 We didn't visit the New York Aquarium this weekend but it's also on our bucket list for the summer. As I shared in my posts with free things to do with kids in New York City, the New York Aquarium is free on Wednesdays from 3:00 pm – 5:00 pm.
Play at Deno's Amusement Park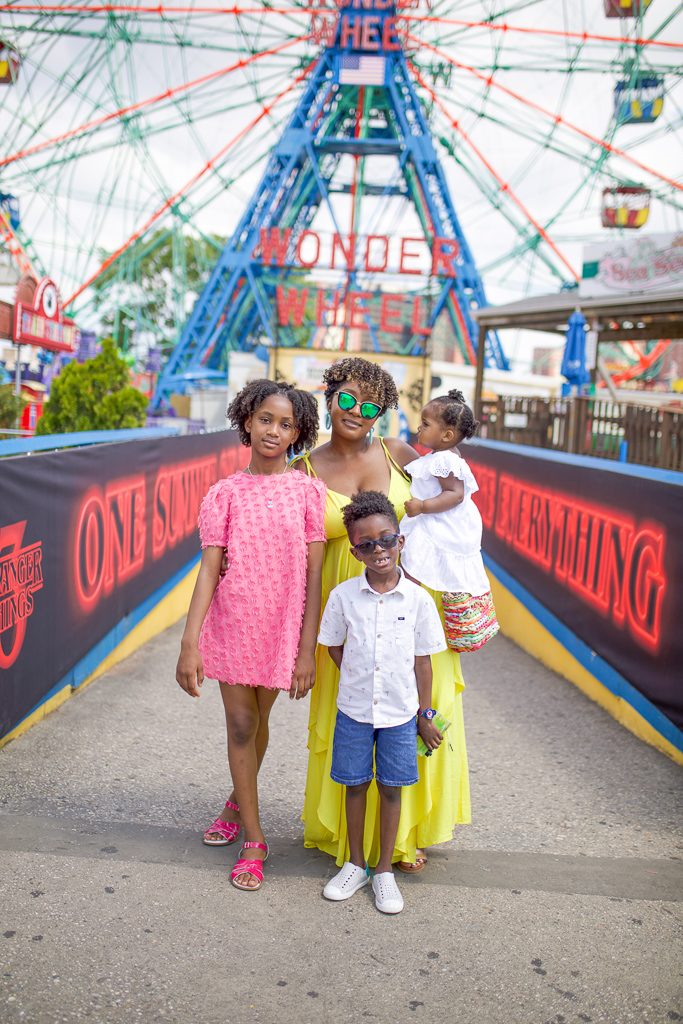 Fun fact! This is the first amusement park I visited when I was a child. The Wonder Wheel is iconic and if you've seen any shows shot in New York City, you've seen the image of it before. We didn't ride the wheel but the kids played a few games at the park.
Thrill Seek at Luna Park
Next door to Deno's is the much bigger and more modern Luna Park. There are lots of roller coasters including another Coney Island iconic ride, The Cyclone.
Take in a baseball game.
Talking about the Cyclones, the Coney Island based Brooklyn Cyclones is a minor league local baseball team with games during the summer that you can enjoy with your children.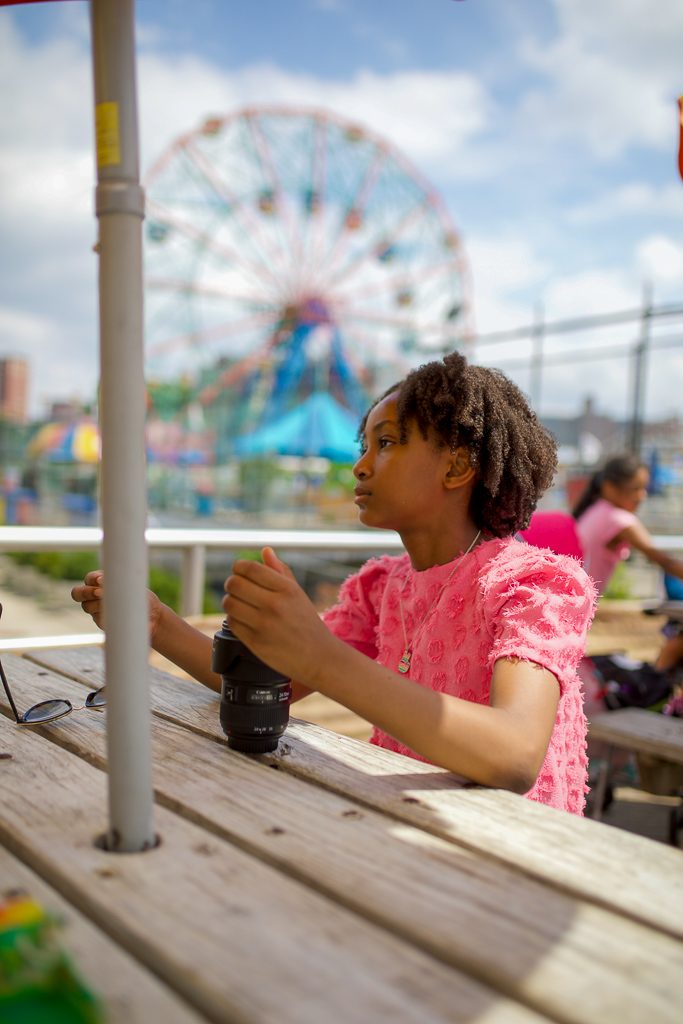 Make it a beach day.
Coney Island beach has come a long way but I will admit it's not my first choice of recommendations for beaches to take kids to in New York City (that would be Rockaway Beach). That said, if you're not a Caribbean born beach snob like me and you're happy to get some sea and sand then I think it's fine. I would recommend that you go early to find a good spot as Coney Island beach can get very crowded even during the weekdays. I saw plenty of families enjoying the beach yesterday and there is even a playground in the sand. Convenient right?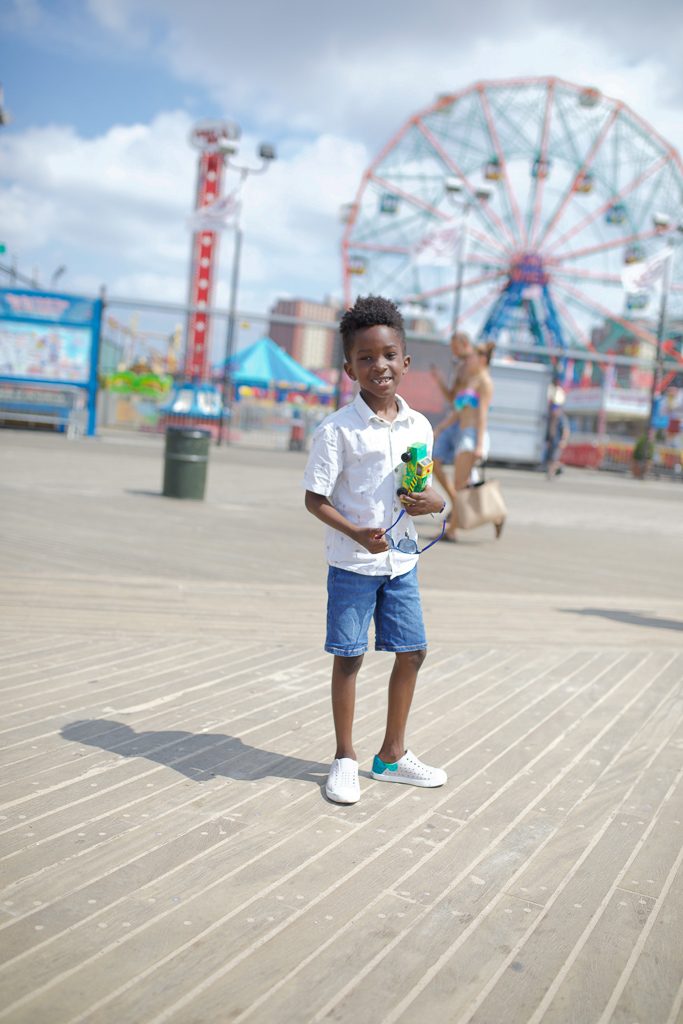 Walk the Boardwalk
There is so much to take in on the Coney Island Boardwalk from restaurants, stores, art, and entertainment plus it's just beautiful and relaxing.
Check out the Coney Island Art Walls
If you have creative little ones, they would love the beautiful art walls at the outdoor museum. There are also places to grab a bite and they have events there too.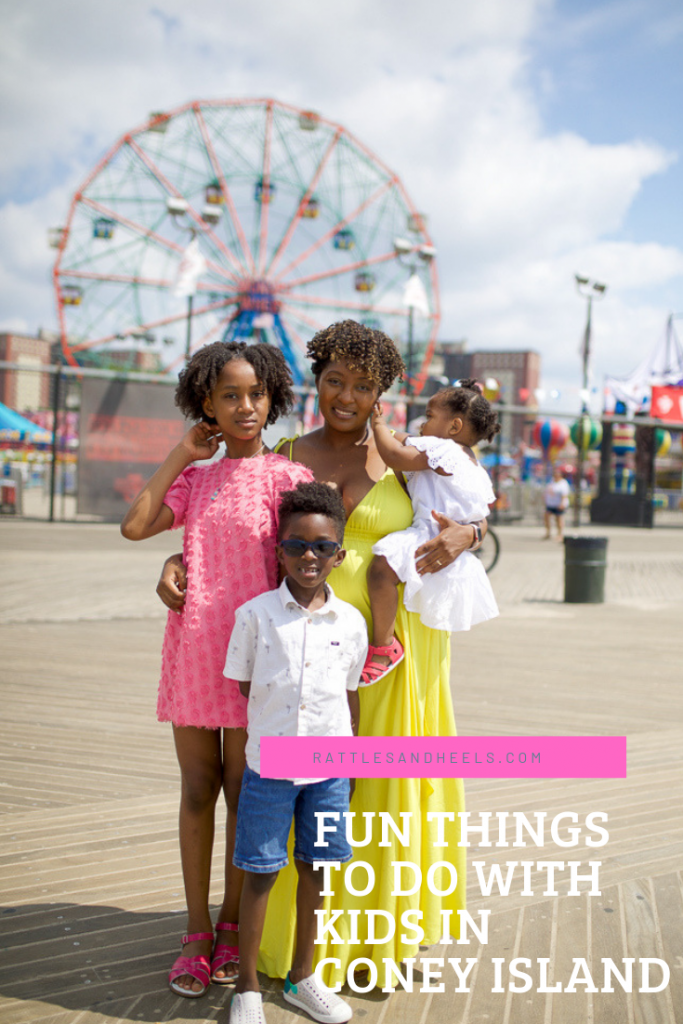 What are your favorite things to do in Coney Island with kids?