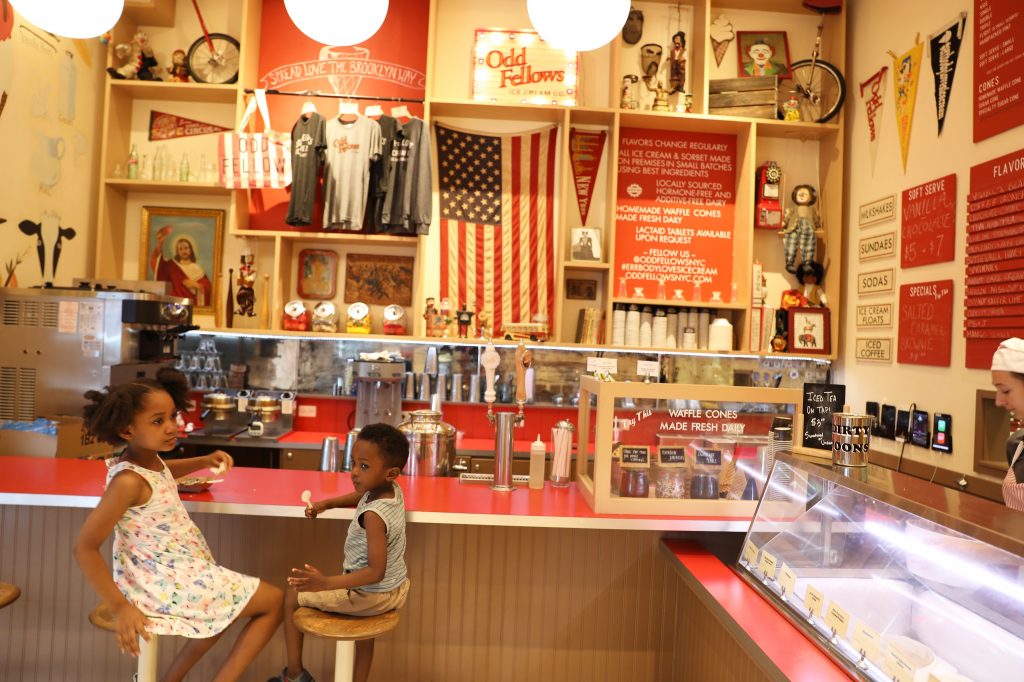 I love Brooklyn and if you follow me on Instagram especially my stories you can probably tell how obsessed I am with Brooklyn Bridge Park. It's my happy place, my favorite place ever and whenever I go into Brooklyn it's hard to get me to go to another area but last week my husband did a good job of convincing me otherwise by reminding me of how good the chicken and waffles are at Sweet Chick, the restaurant owned by one of his favorite hip hop artists, Nas. We've been there a few times for date night before and I knew it was kid friendly and when he mentioned a cute ice cream shop I was down for a Williamsburg evening. I wanted to share what we did in case you're a local looking to hang out with your little ones in the area or you plan on visiting New York City and need some kid-friendly Williamsburg suggestions:
Early Dinner at Sweet Chick
We had dinner very early, probably about 4:00 pm at Sweet Chick. The entrees are big and shareable. I would suggest you order a salad to share as the entrees do not come with vegetables. The cinnamon waffles were beyond delicious and the fried chicken is perfection. Actually, it's so good I'm tempted to secretly drive there and treat myself to some right now. The price is average for dinner in this area.
Ice Cream at Odd Fellows
My husband found Odd Fellows on the internet and insisted we try it. I really didn't have high expectations but it is the cutest ice cream parlor I've been to in a very long time.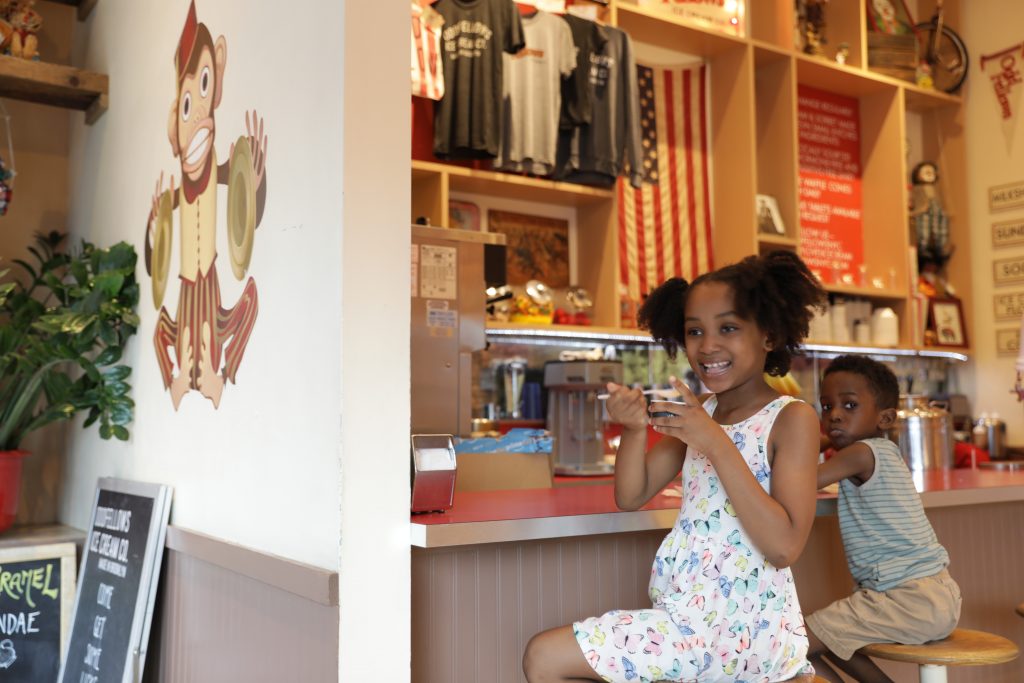 But it's not just decor, the ice cream was really, really, really good. I had carrot cake ice cream which was really good and my husband had an ice cream sandwich nestled in their soft homemade cookies. All of the ice cream is made on site and the flavors are original.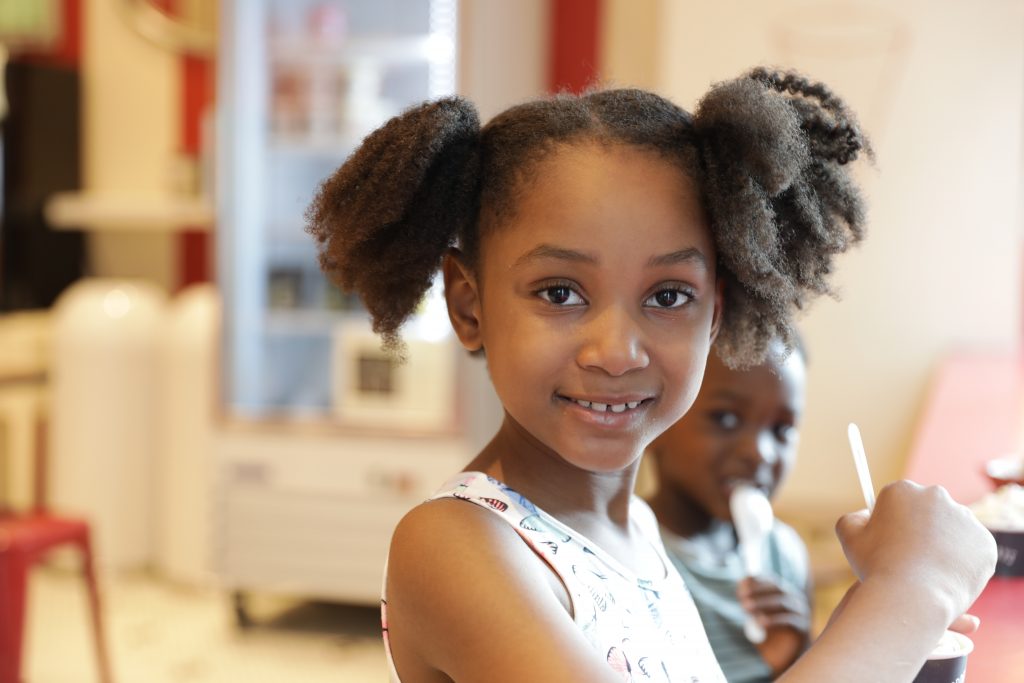 The kids had a sprinkle ice cream which they loved. There was also gluten-free and vegan ice cream options. It was a bit hot in there though, there was a fan instead of air condition and that was a bit frustrating but overall it's a ice cream parlor worth checking out.
Play at Williamsburg Waterfront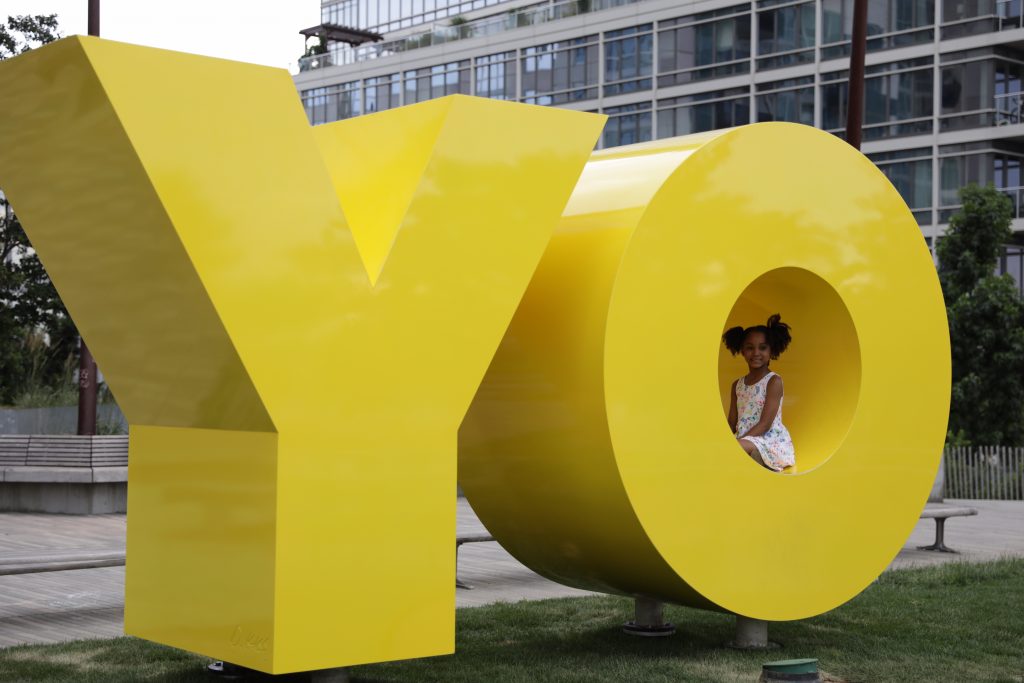 After dinner and ice cream we all needed to stretch our legs and the kids needed to play. Just across the street from Odd Fellows is the Williamsburg Waterfront. My kids love watching the ferries come in as well as they were happy to sport the OY/YO sculpture that they played on last year in Brooklyn Bridge Park.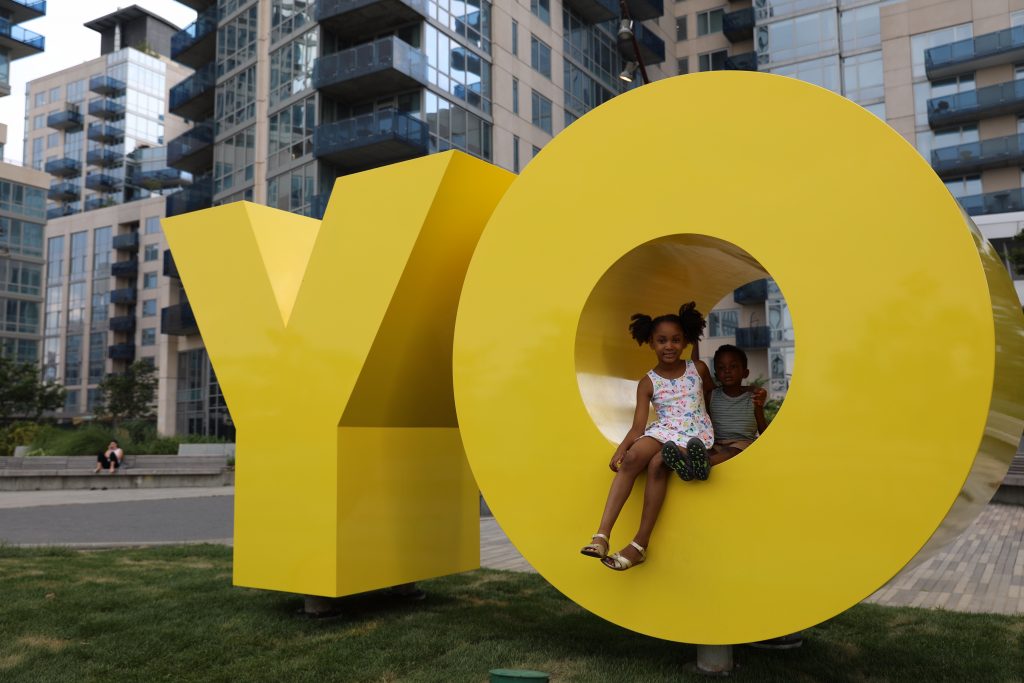 If you make it to Williamsburg this summer please tag me in your photos and let me know if you enjoyed any of these.
Have you been to Williamsburg, Brooklyn?