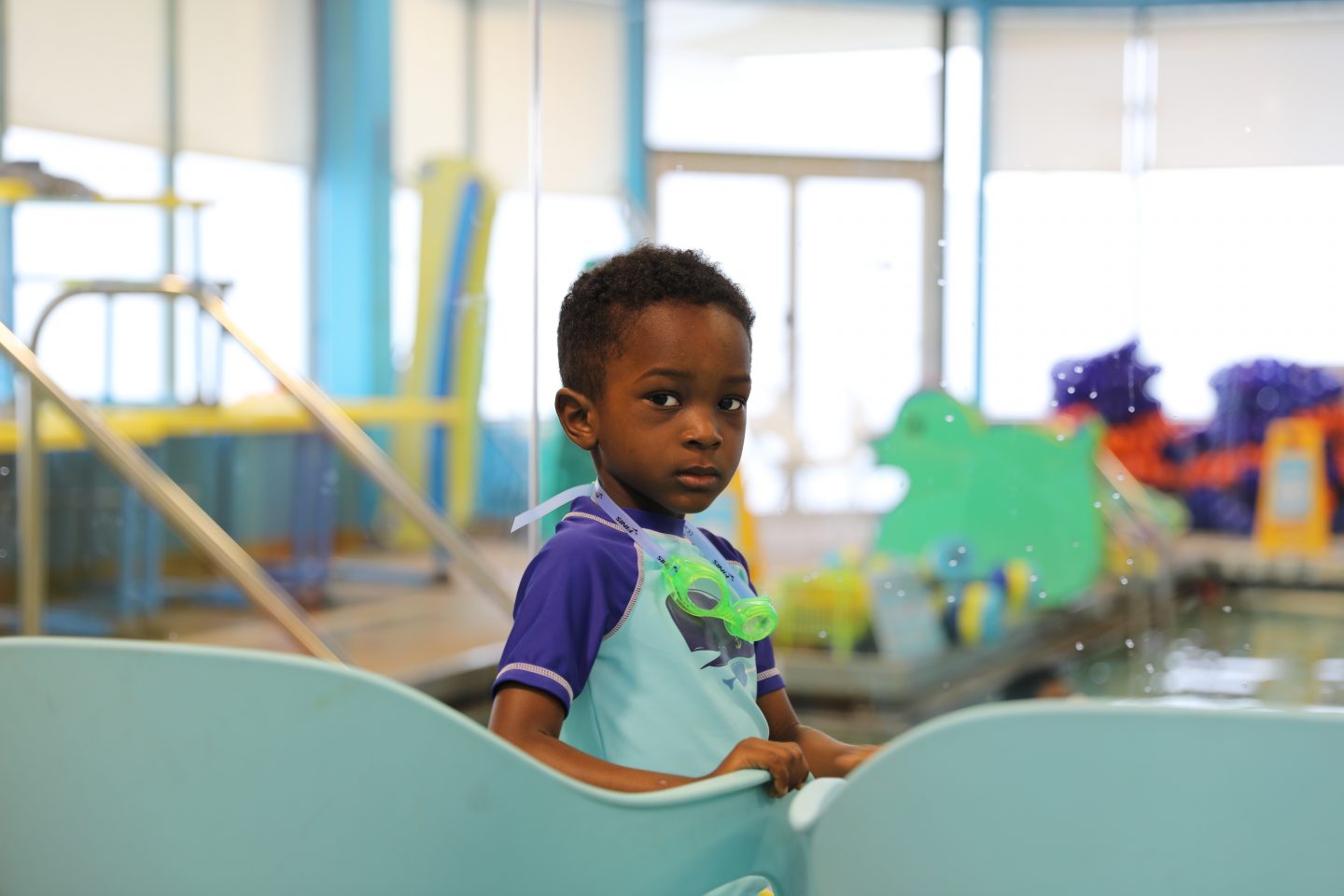 This post is in partnership with Goldfish Swim School, as usual all opinions expressed are my own.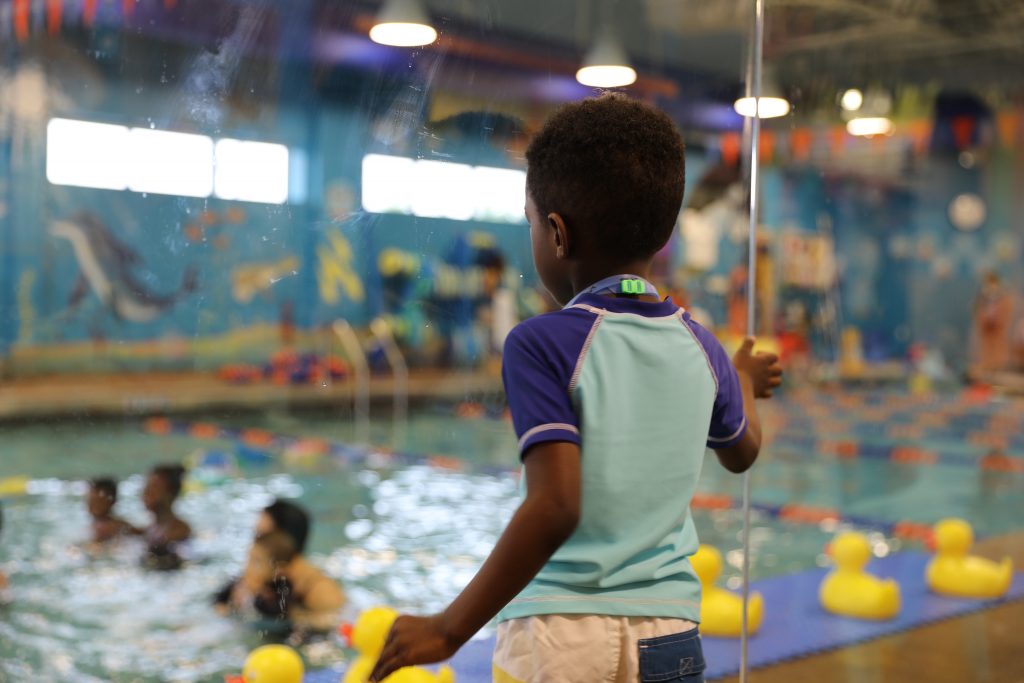 So guess what the kids are doing this summer? They're swimming, well learning to swim at Goldfish Swim School in Garden City. While I planned to do it before, life came up and this is my son's first time taking swim classes while my daughter has been enrolled in classes (on and off) since she was two, she still doesn't know how to swim although she really wants to learn so I thought it was time for a fresh start. Swimming is a life skill and after an experience that I am not emotionally able to blog about yet,  it's really important to me that they both know learn how to swim well.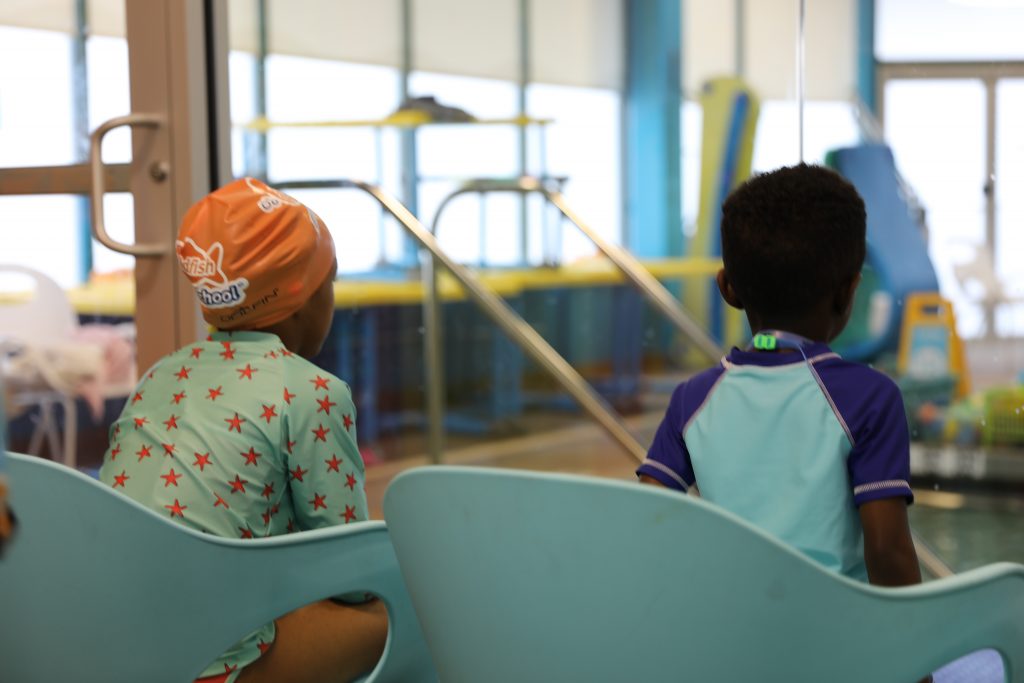 The kids had two swimming lessons at Goldfish Swim School so far, the first day we got there in the midst of what felt like a monsoon. We got through the summer rain storm and was pleasantly greeted by the bright design of the school. They cater to kids 12 and under at this school and you can tell they went all out in designing it to make it a fun place where kids can feel comfortable. The kids were given key tags to swipe in at every visit which lets them know who their instructor will be as well as what lane they will be swimming in. This remained consistent for the two lessons so far which I am pleased with as they both liked their instructors from the first lesson and having the same instructor really helps them to feel more comfortable. We got a short tour of the school, there are individual changing rooms which I really like and makes life a bit easier when you have kids of different genders as I do.  There is also a beauty station with blow dryers, swim suit dryers and tons of storage for the kids stuff.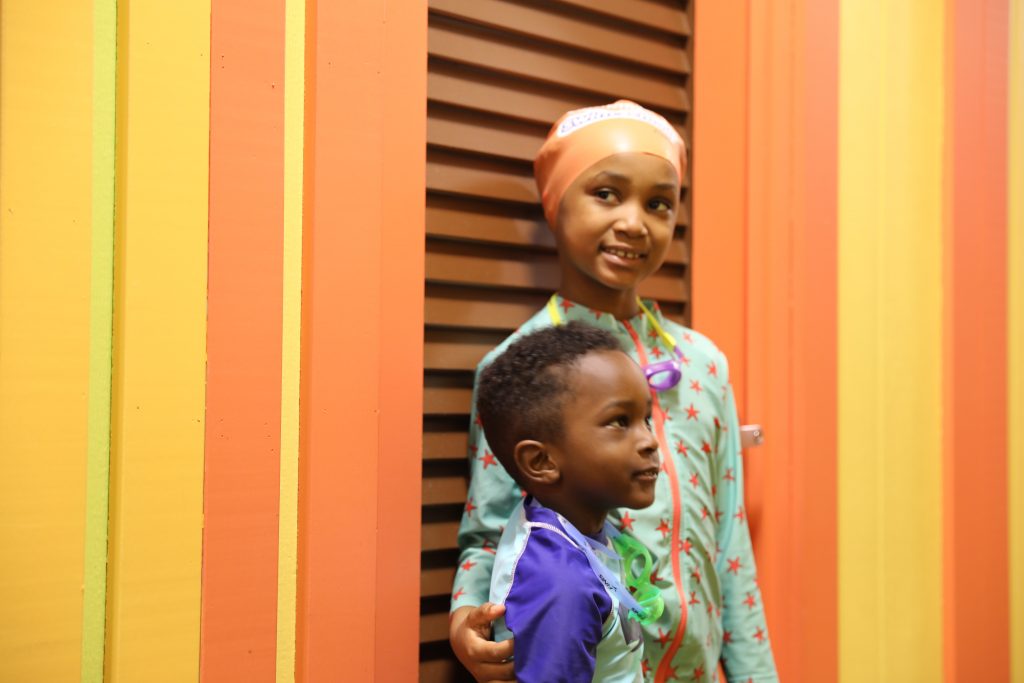 My son was surprisingly very confident from his very first class, apparently he's a natural goldfish. The student/instructor ratio at Goldfish Swim School is 4:1 which I love but my son's class is only 2:1. With only two kids, his instructor is able to give him ample attention and I think that's why he felt so confident from his first class. As I watch from the parent gallery, I can tell that he listens attentively to instructions from his instructor and is doing his very best. So far, she's given some feedback that he needs to work on his hand movement but besides that doing well.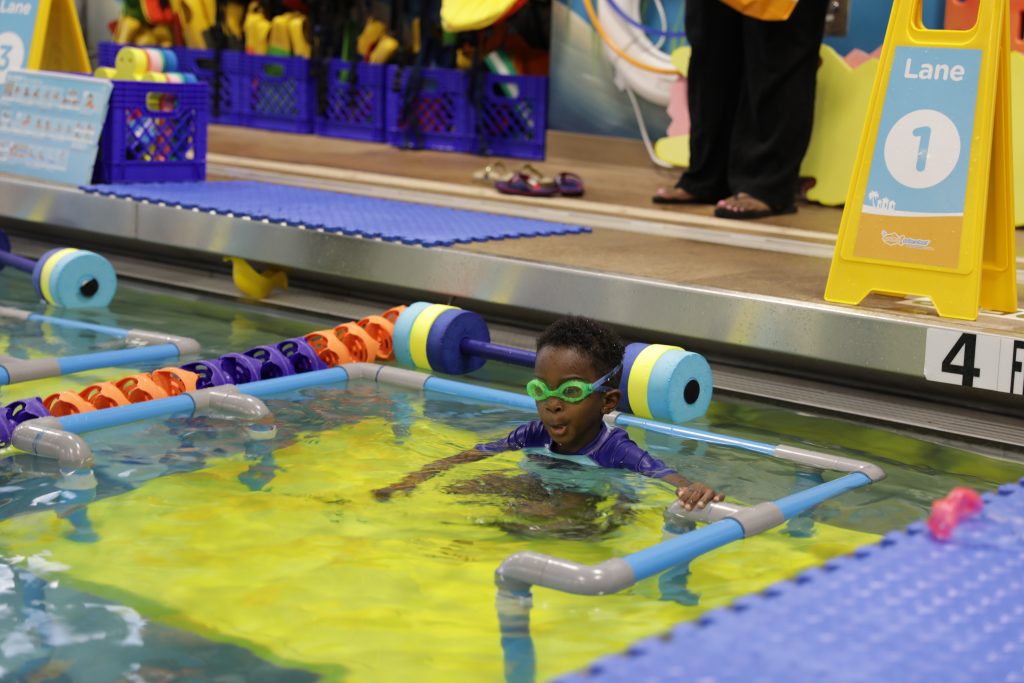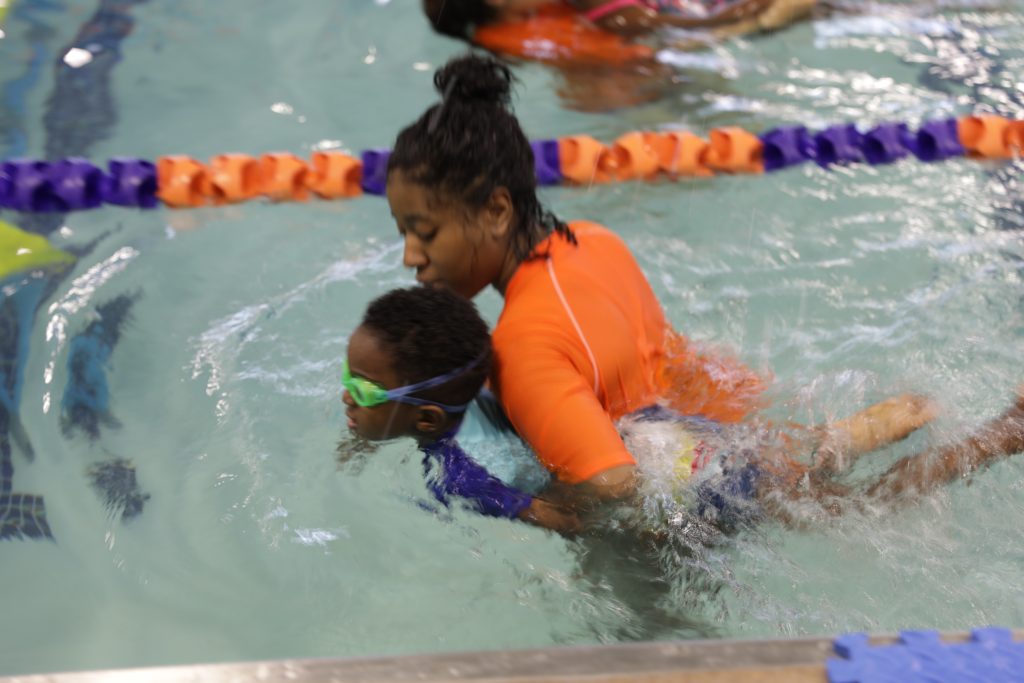 My daughter isn't as comfortable in the water and I can tell that her instructor is doing a really great job at building up her confidence. She cheers her on when she is brave and encourages her to try even when she's a little scared. I'm excited for my girl as her swim classes  in the past were always about twice this size and I really believe the extra attention will help her.
Goldfish Swim School offers Family Swim program so we plan to take advantage of it since it's inexpensive to take the kids regularly to build their confidence in the water.  Usually, I would pass but with the pool at 90 degrees year round, I am excited to support them.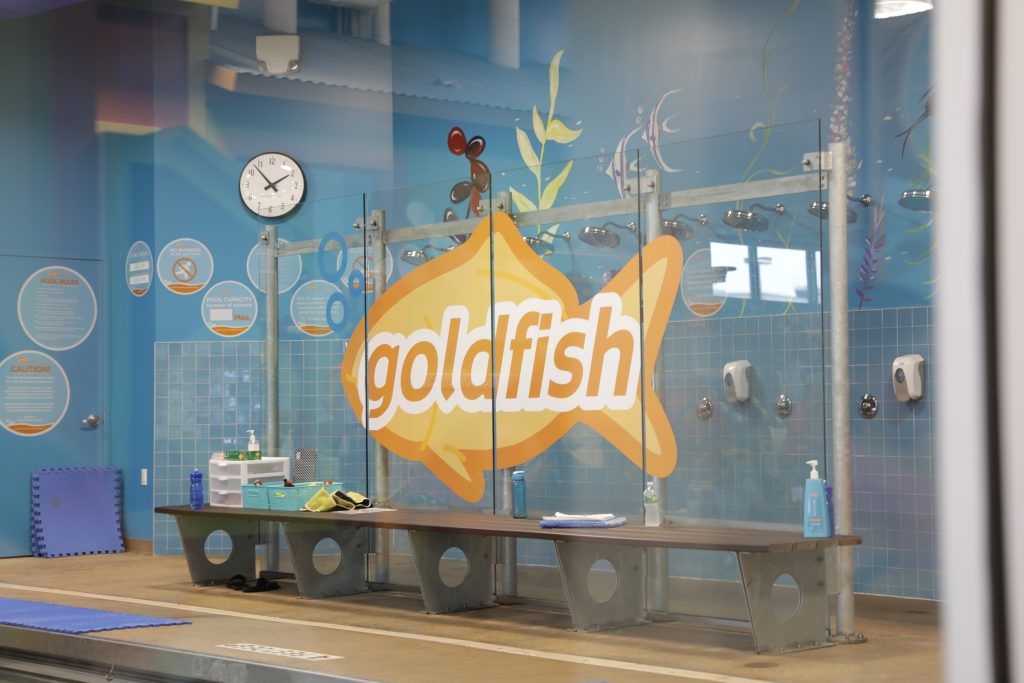 Anyway, that's our experience so far, I will be sure to give you more updates as the kids take more lessons. Also, I've been sharing some video clips of them in the pool in my Instagram Stories so be sure to follow me there.
Are your kids taking swimming lessons?