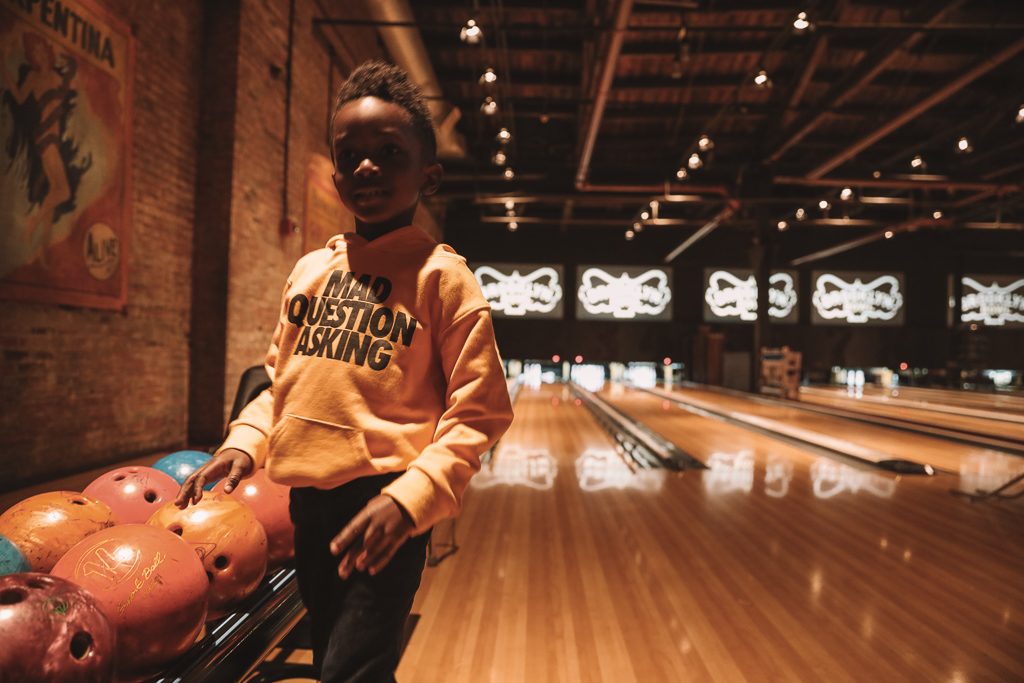 NYC Family Guide: Brooklyn Bowl Review
I love raising my kids in New York City! There is always something new and exciting to do and see. We do so many cool things here in the city and while I try to share some of it on my social media, I want to do a better job of sharing all the details that I cannot share on social media here on the blog. If you're a long time reader, you might remember the Little Apple Series that I started back in 2014. I'm ditching the name, but keeping the concept of sharing the places and activities in NYC that we tried and absolutely loved.
So let's start with Brooklyn Bowl! Of course, we did absolutely no partying on New Year's Eve. We stayed in and played Monopoly for the fourth time this holiday season and that was fun but we wanted to get out for a family outing on New Year's Day. Our initial plan was to go ice skating but the weather was way too windy for outdoor activity so we decided to go bowling. I did a quick Yelp search and found Brooklyn Bowl in Williamsburg with great reviews, most were in regards to the concerts hosted there so I checked out the website and saw that they were having their Family Bowl event, perfect.
I didn't know what to expect but upon entering I noticed that Brooklyn Bowl is a really big space by New York standards. There were mostly families there but also a few adults hanging out at the bar and couples on dates. It really was no big deal because it's such a big place and most of the families were in the bowling area.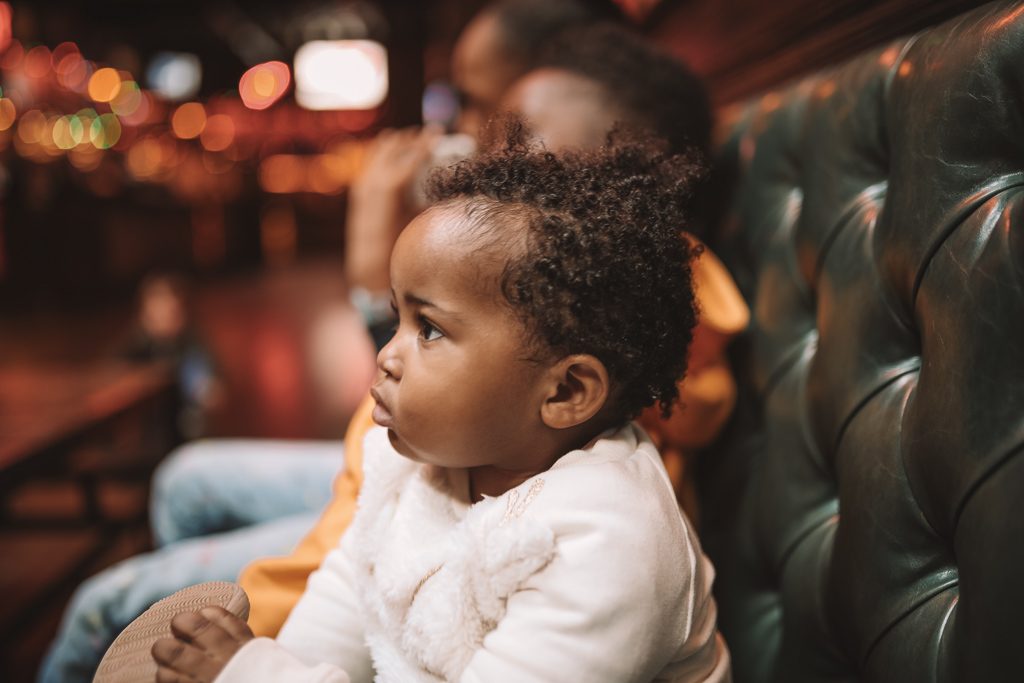 When we checked in we were told that there were nine families ahead of us and they were closing in two hours. That sounded like it would be a long wait so we got comfortable with some appetizers and hit the dance floor following the baby's lead. The baby loved the disco ball and she was a social butterfly making new friends going up to other babies and children. Our lane came available after a 30-minute wait which was much faster than we anticipated.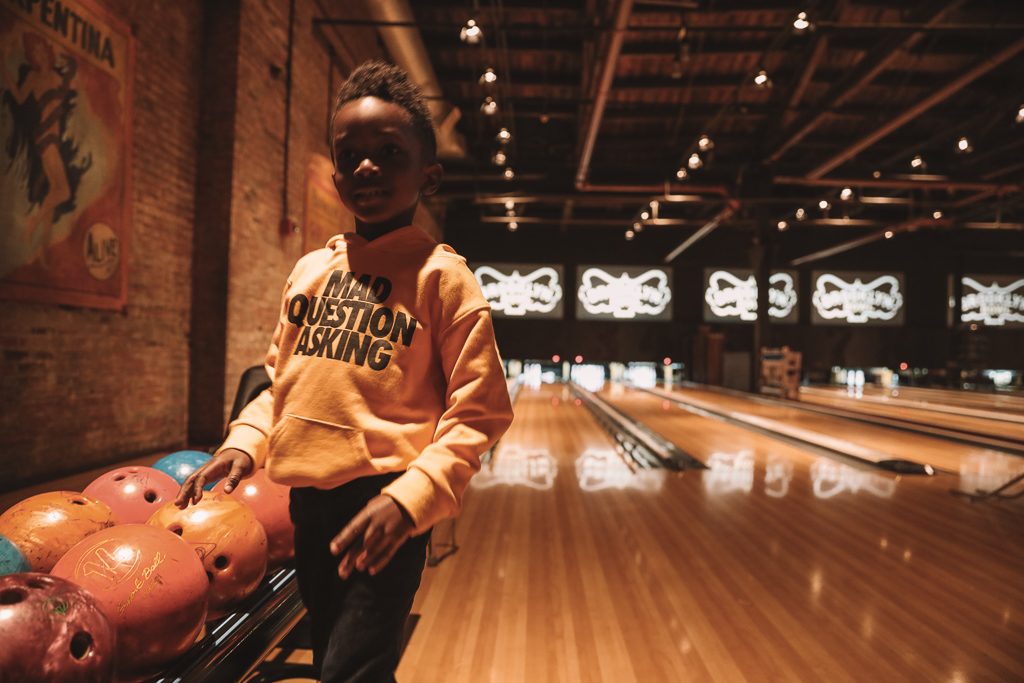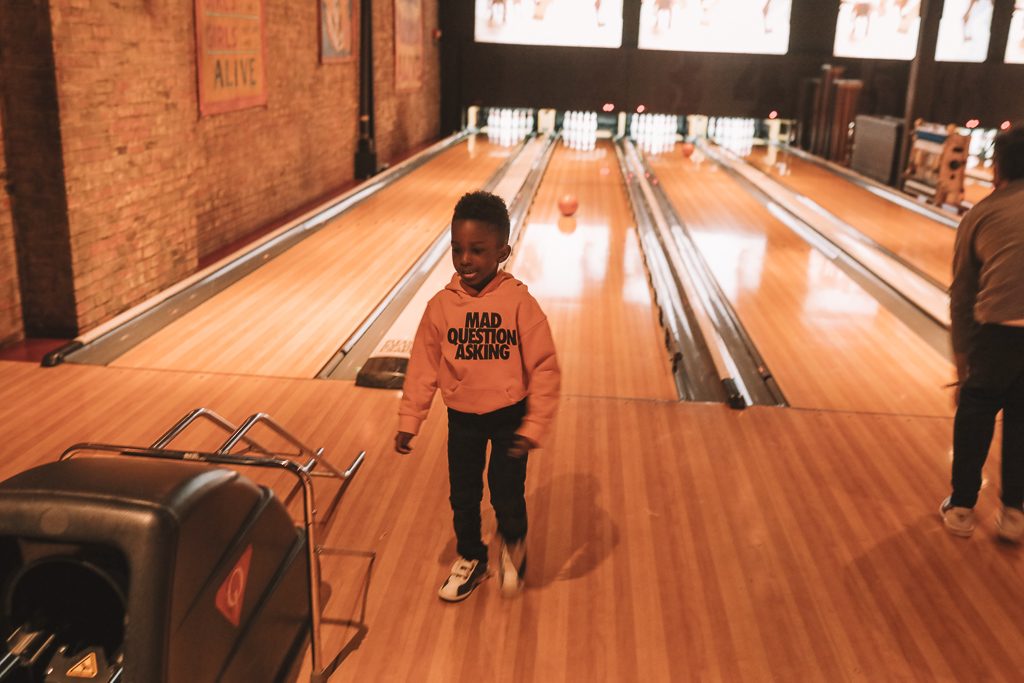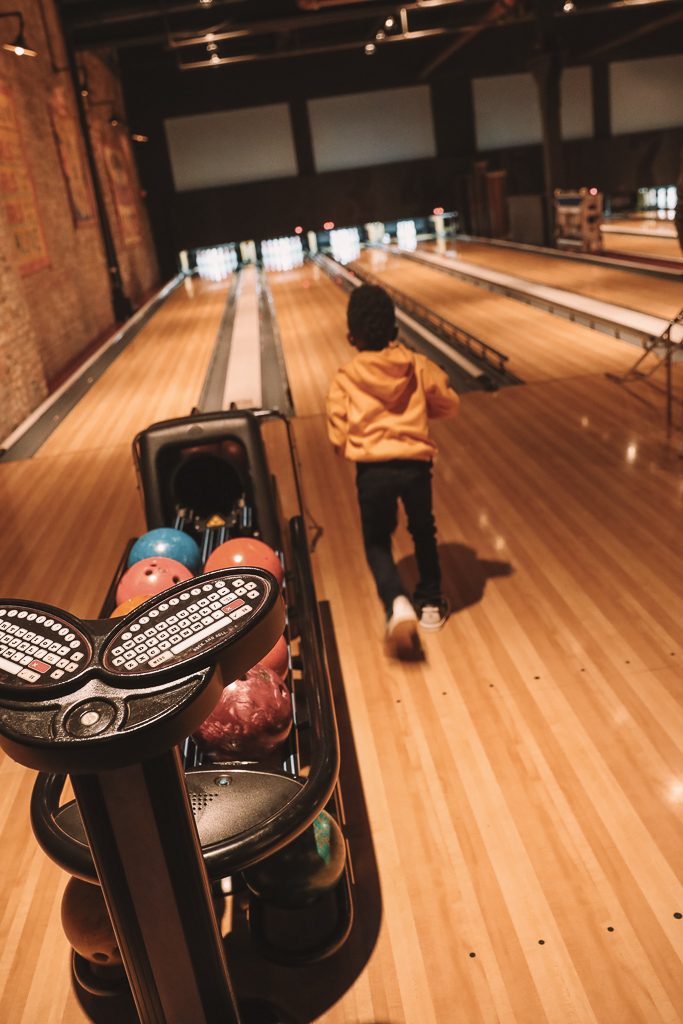 This was my son's first time bowling and I'm happy he got to experience it at such a cool bowling alley. We loved the decor and overall vibe of Brooklyn Bowl. If you're worried about the noise for babies and toddlers, the music wasn't too loud and there were other families there with babies some younger than my daughter.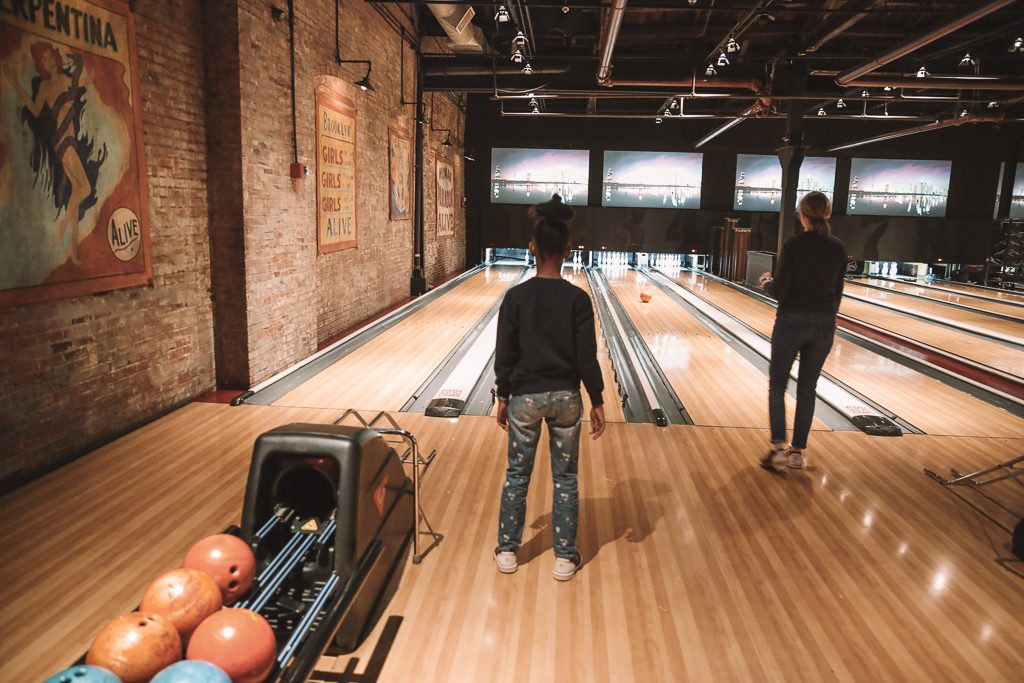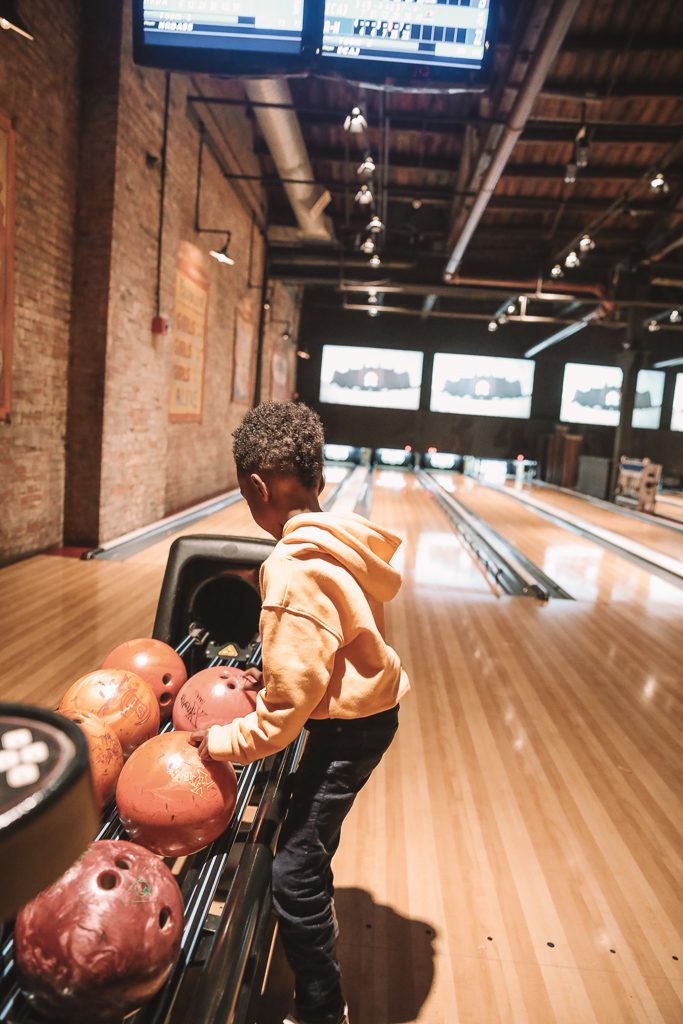 The kids are already asking us to take them back to Brooklyn Bowl again and we are planning to do so, it was such a fun bonding time for our little tribe and we made really memories. Such a great way to start off the year. It looks like they have Family Bowl on Saturdays, you can check out their website for the schedule.
Have you ever been to Brooklyn Bowl?