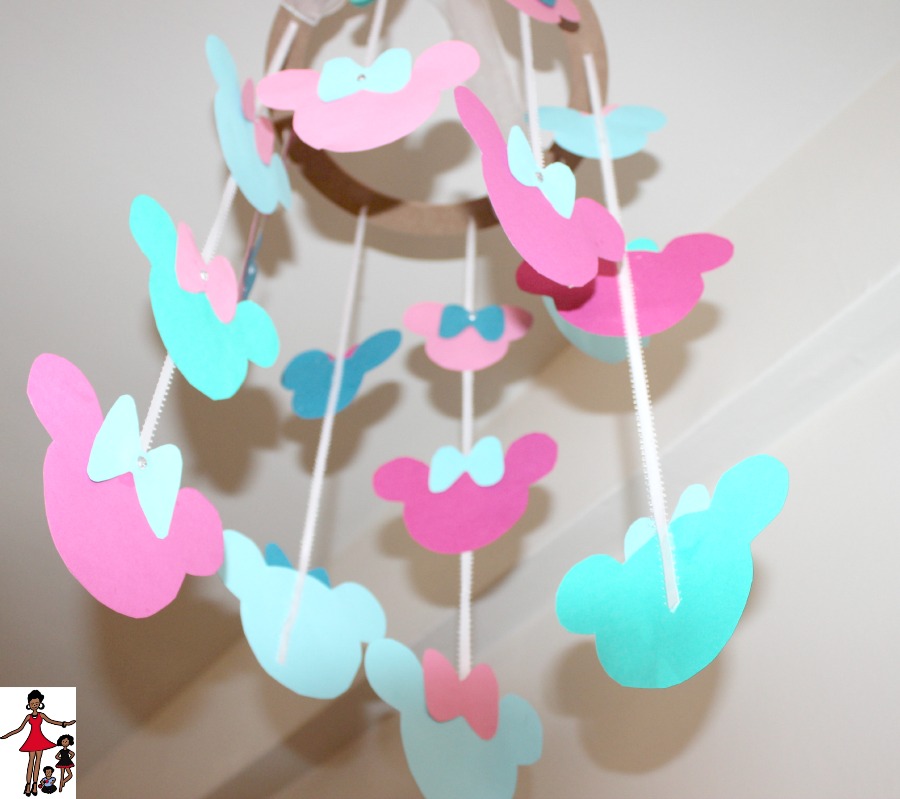 How to Make A Baby Mobile | Disney Minnie Mouse Inspired!
It's no secret that I love babies and a while back, I posted about the fabulous baby shower that I co-hosted for one of my friends. Her baby girl is now here and every time she sends me a photo of her little princess my heart melts. As adorable as she is, she wants to sleep on mommy and she wants nothing to do with her crib. As a mom of two, I know all about babies sleeping better on mommy than in their crib. I wanted to make her crib so comfortable with a DIY nighty night gift that would help her feel more comfortable in her crib and to get away from mommy.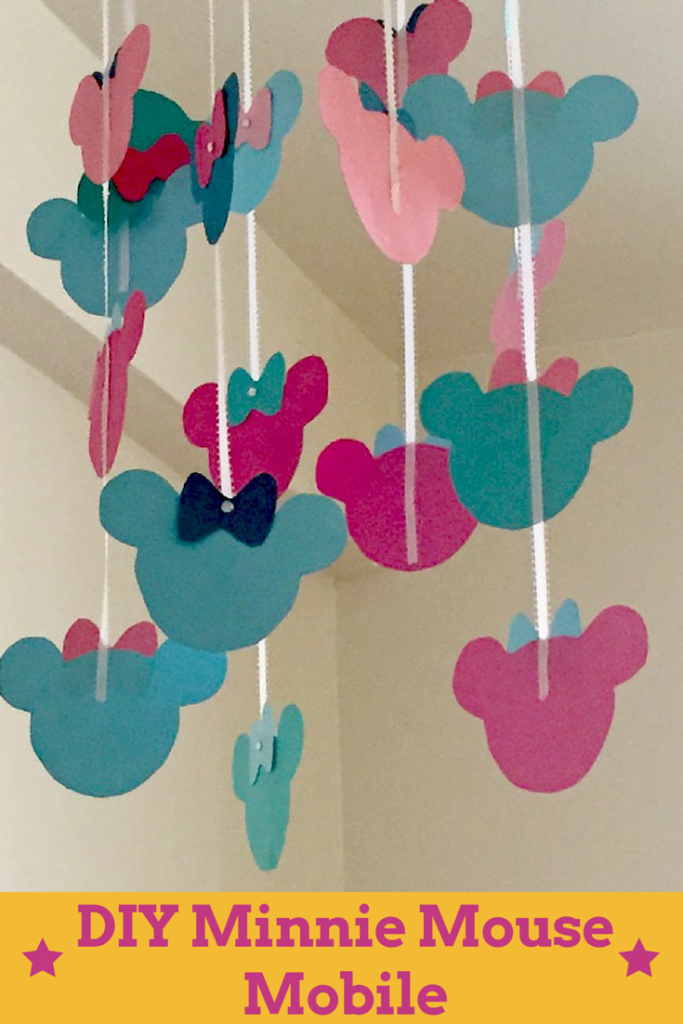 To really bring things together, I decided to also make her a DIY Minnie Mouse Inspired Mobile so she can sleep peacefully. This was such a fun DIY and it was a bit faster than I anticipated. I am really proud of the results, it all came together lovely and mommy and baby loves it.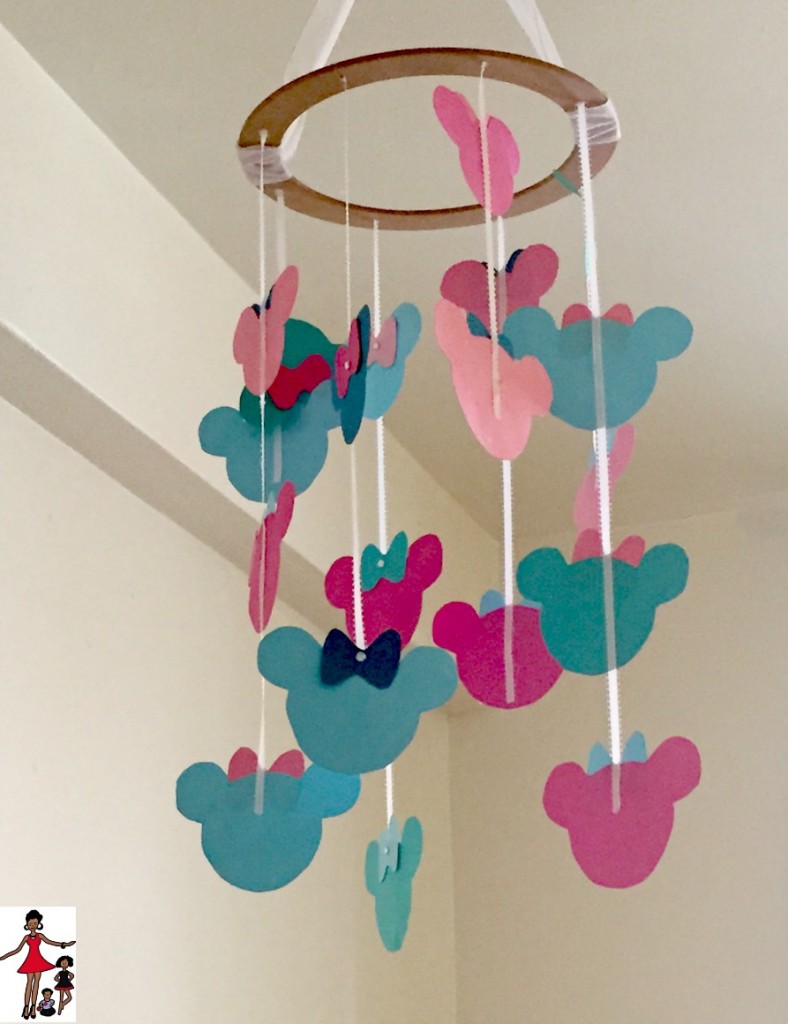 So here's how to make a baby mobile.
You're going to need: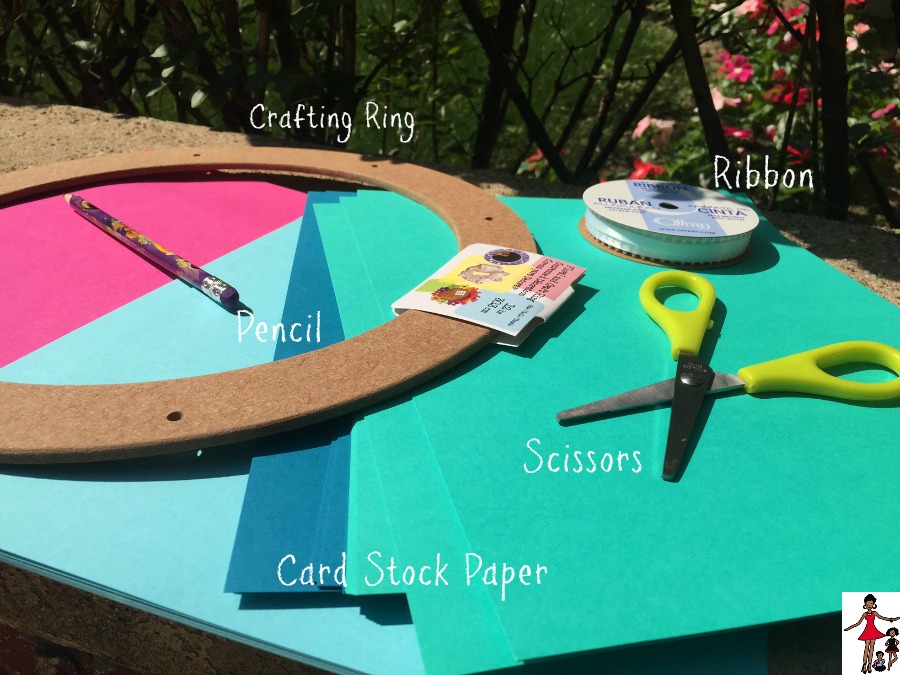 Cardstock Paper
Crafting Ring
Scissors
Ribbon
Glue gun
Diamond Decals
Instructions:
1. Trace and cut out shapes in desired size out of the cardstock paper. You can use a Minnie Mouse template if you desire.
2. I did the bow separately since I wanted to make them a different color.
3. Attach bow to Minnie Mouse Silhouette and add diamond decal to the middle.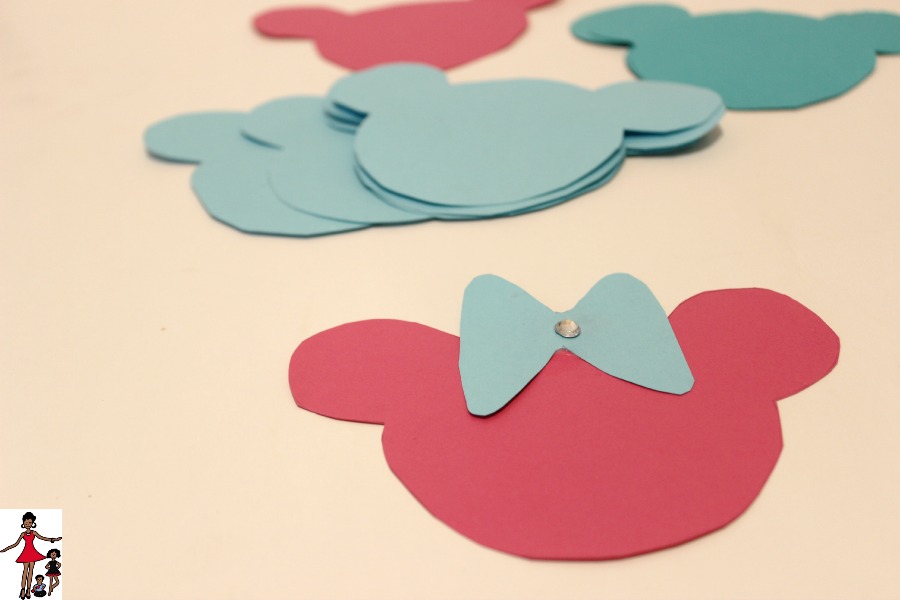 4. Cut ribbons at desired lengths and attached to craft ring.
5. Using a hot gun, glue the shapes to ribbons. I chose to cut the ribbons at different lengths and attached them but you cut all at the same length if you so desire.
6. Once you're finished attaching the ribbons and shapes to craft ring, glue tulle to the top so you can hang it. Make sure to secure the tulle properly with glue so it doesn't fall and allow it to dry completely before hanging it up.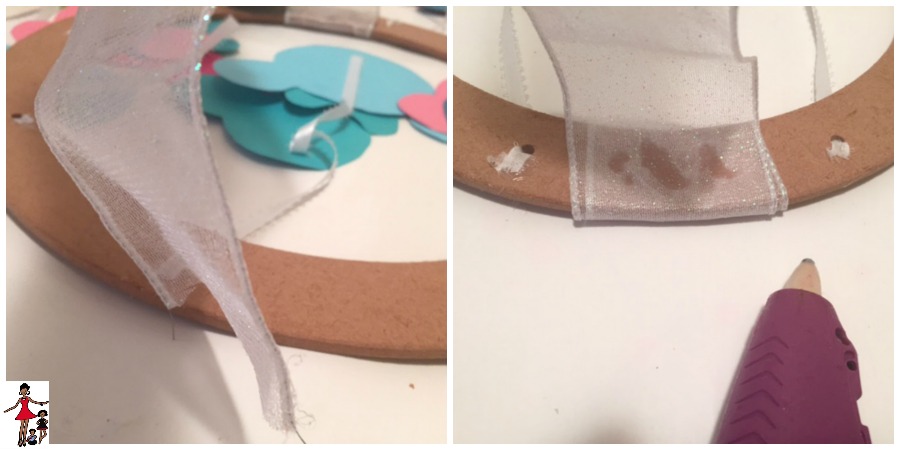 7. Voila! Your DIY Minnie Mouse Mobile is ready for baby's nursery.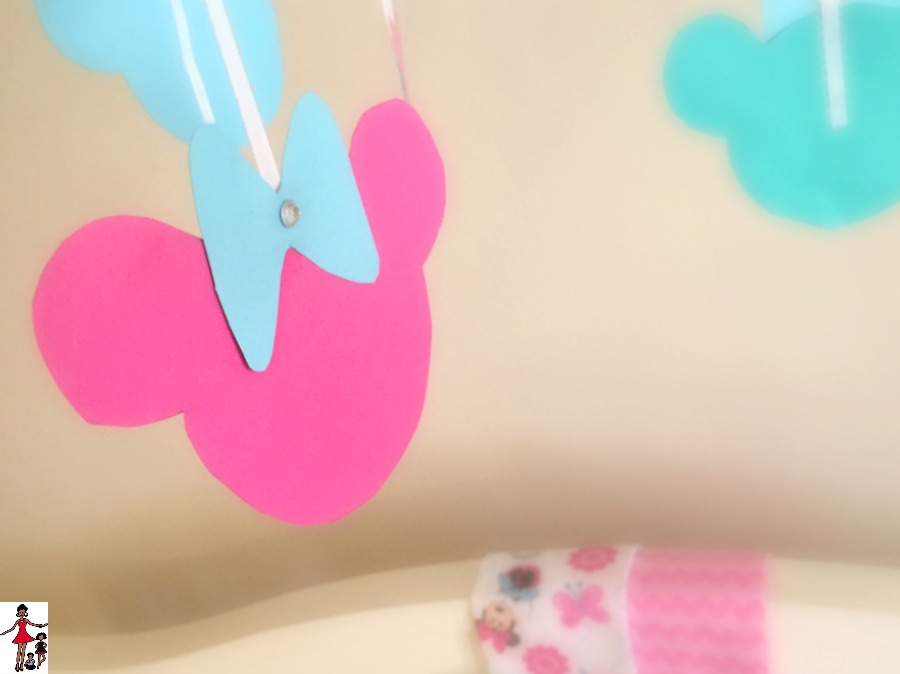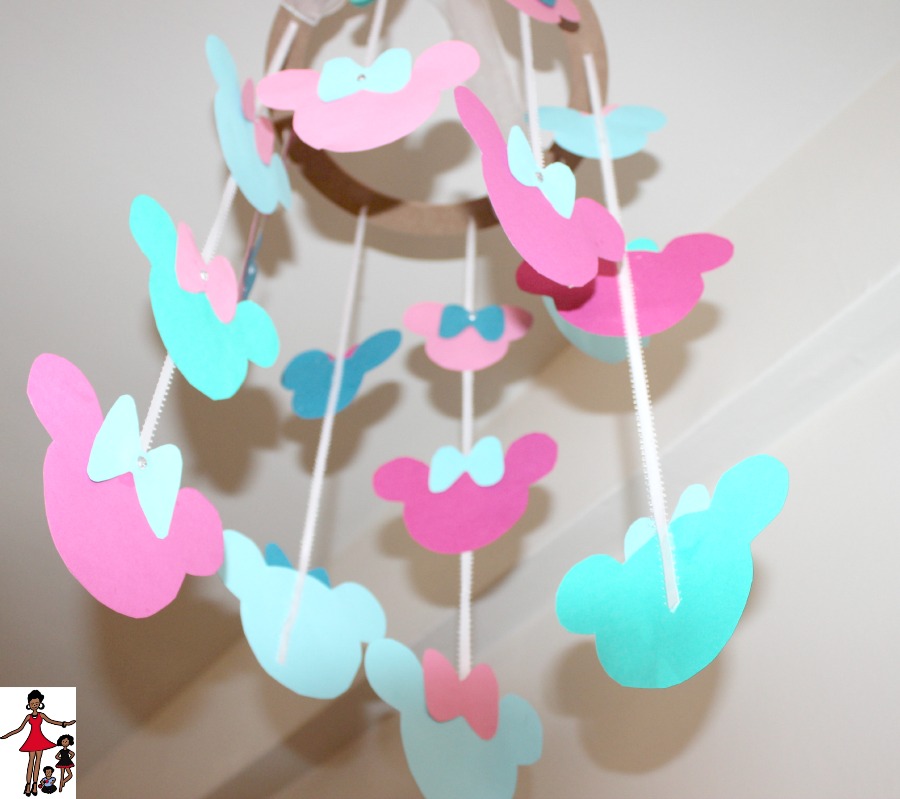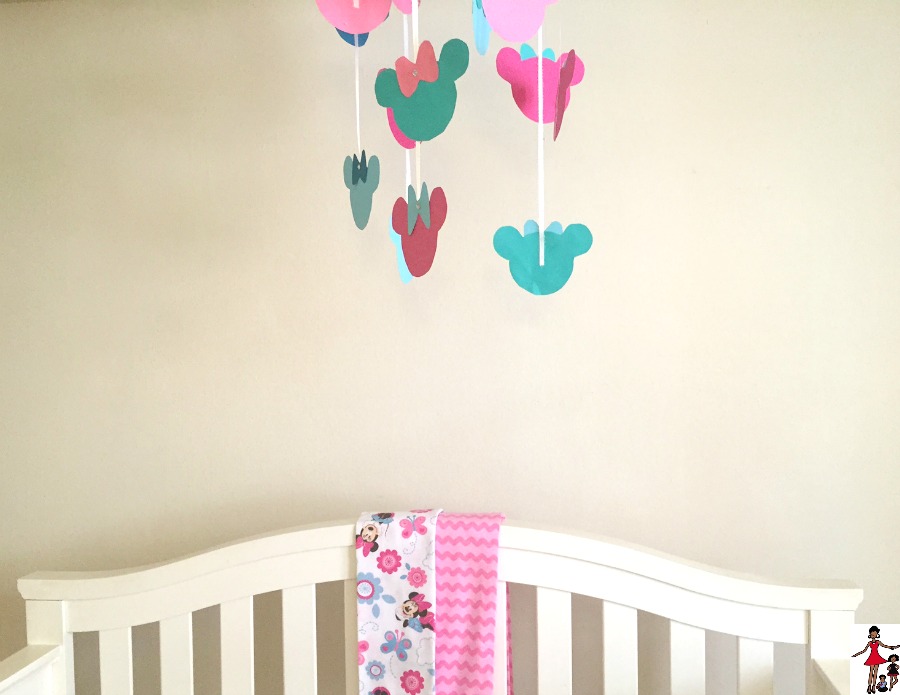 Did you decorate your baby's nursery with a Disney Baby inspired theme?
You may also like: