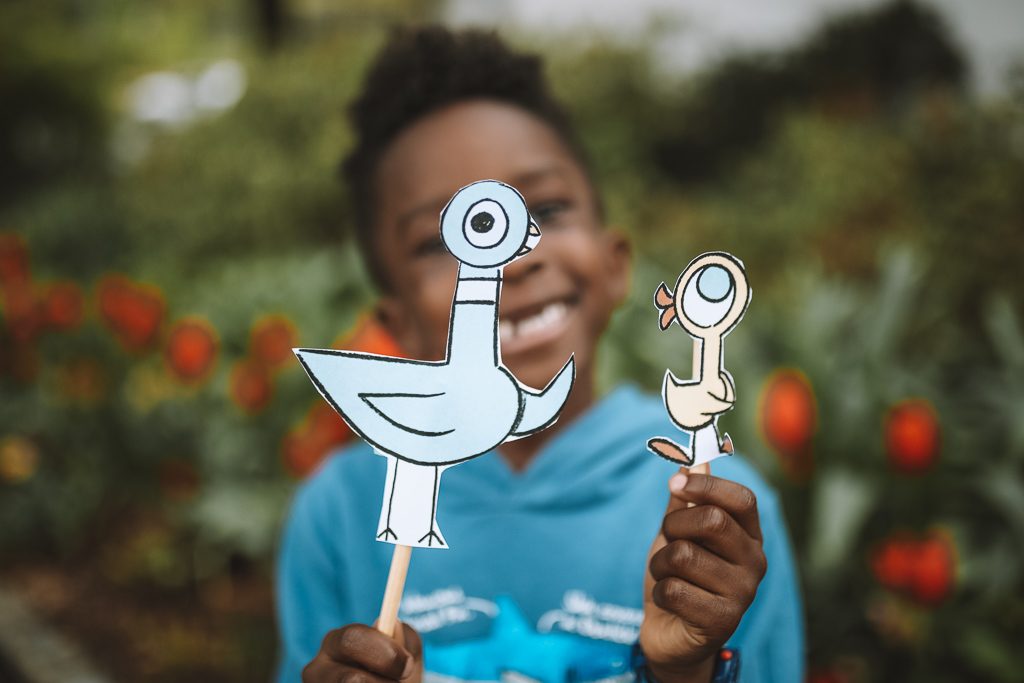 Thank you to our friends at Disney Book Group for sponsoring this post!
It's Pigeon's BIRD-day, friends! He doesn't look it, but it's his sweet sixteenth birthday. As Pigeon super-fans it's only natural that we join the celebrations. Pigeon has made us laugh every single time we opened one of his books over the last few years. Honestly, whenever my son is feeling down, Pigeon is my go-to character to cheer him up. He's gone from sulking when I open The Pigeon Needs a Bath! to uncontrollable laughter. He loves to giggle at how silly Pigeon behaves in The Pigeon Has Feelings, Too!, an all-time favorite book in our home. To celebrate Pigeon's 16th birthday and upcoming book The Pigeon HAS to Go to School! that will be released on June 2nd, 2019 we decided to make Pigeon Feelings Puppets. These puppets are fun for reading the books with the kids and can be used as a communication tool to encourage them to express their own feelings.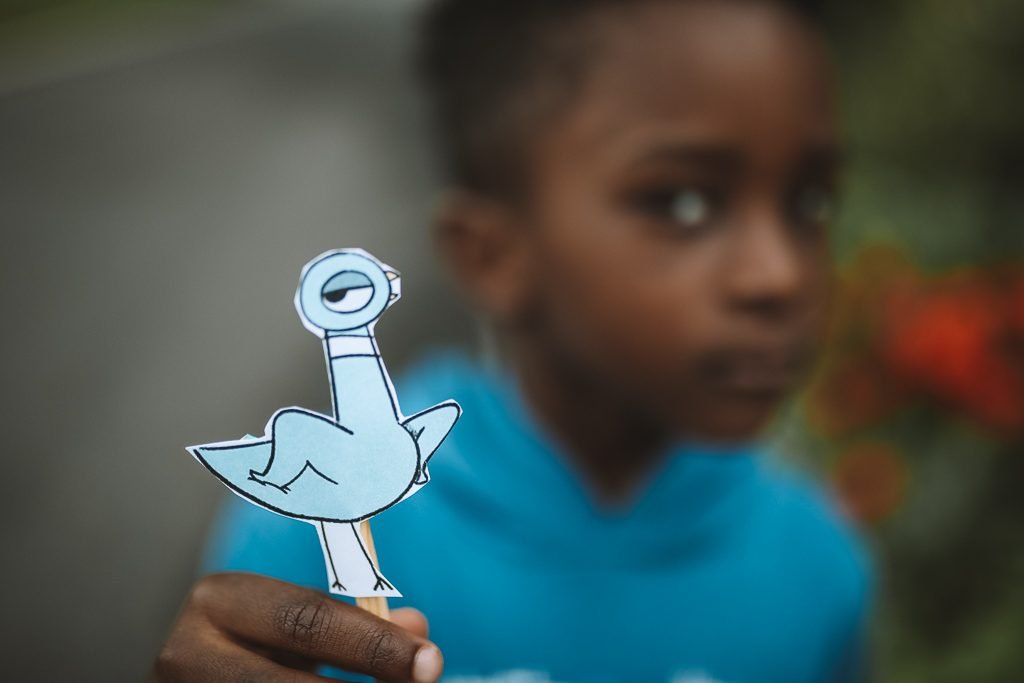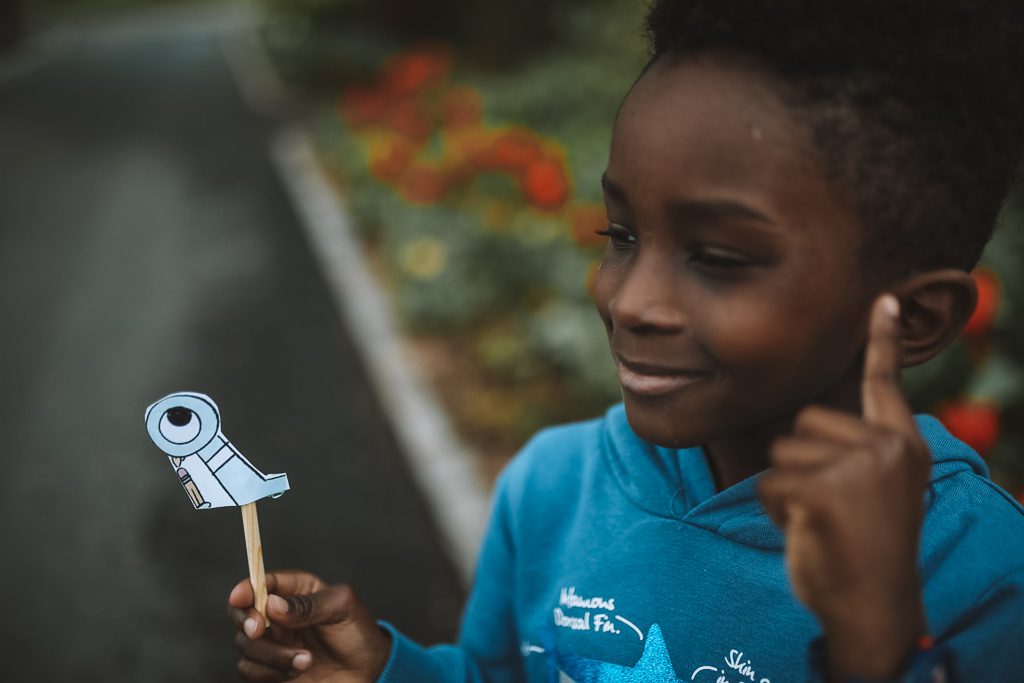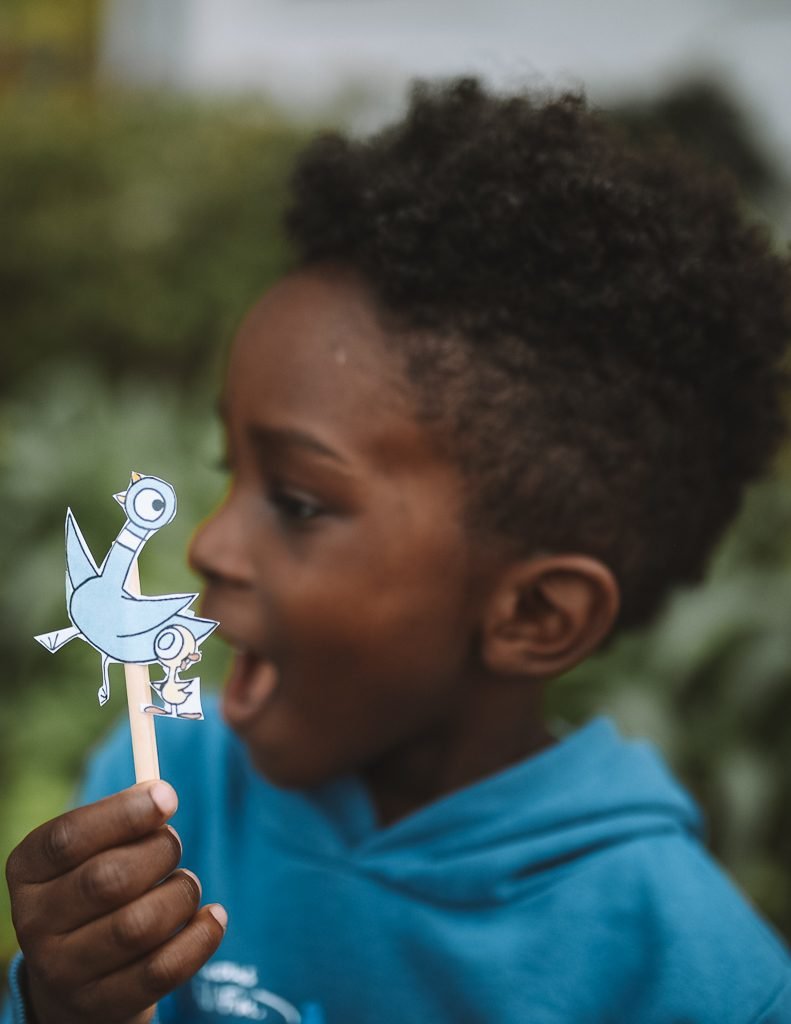 Easy DIY Mo Willems Pigeon Puppet
Materials
Glue
Tracing Paper
Markers
Pencil
Construction Paper
Popsicle sticks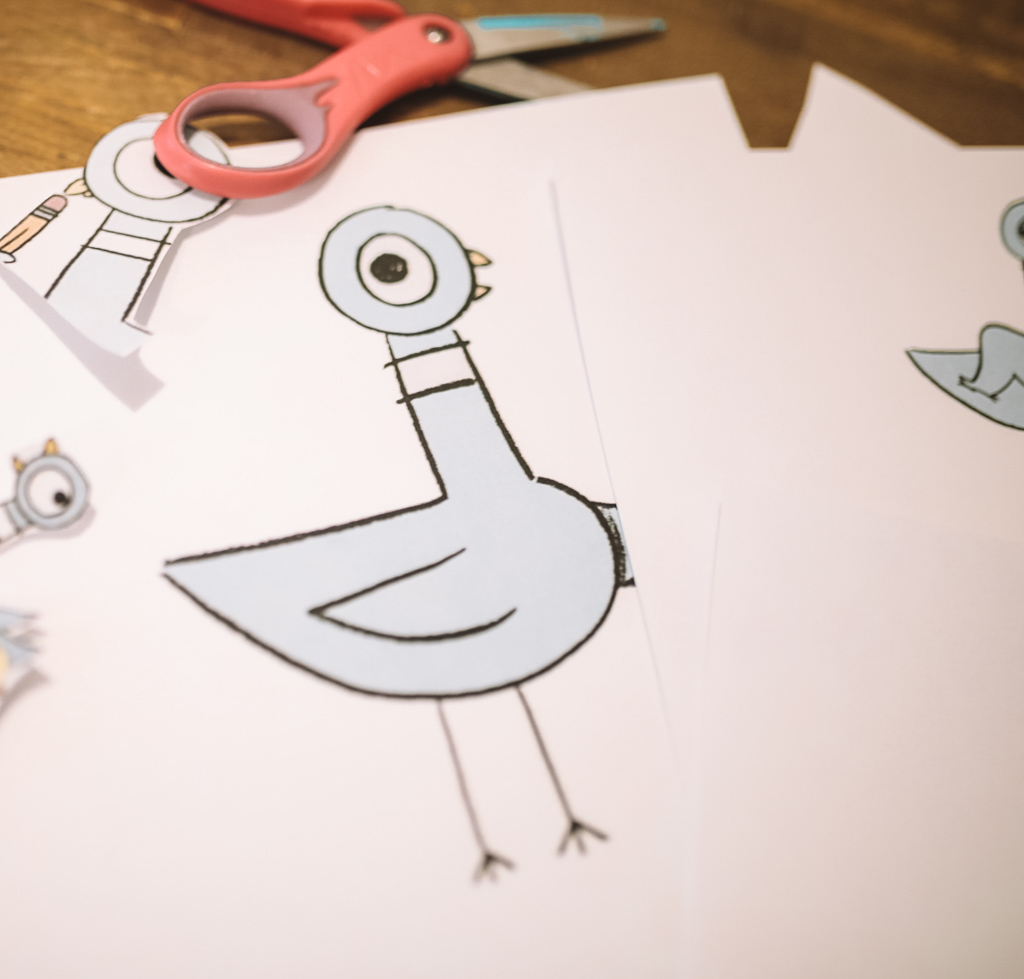 Instructions
Trace or draw illustrations of Pigeon with expressions that show his different emotions. You can also print a downloaded illustration of Pigeon.
Print on construction (or any weighted paper) or glue picture of Pigeon onto construction paper.
Allow to dry.
Tape or glue to craft stick.
Allow to dry.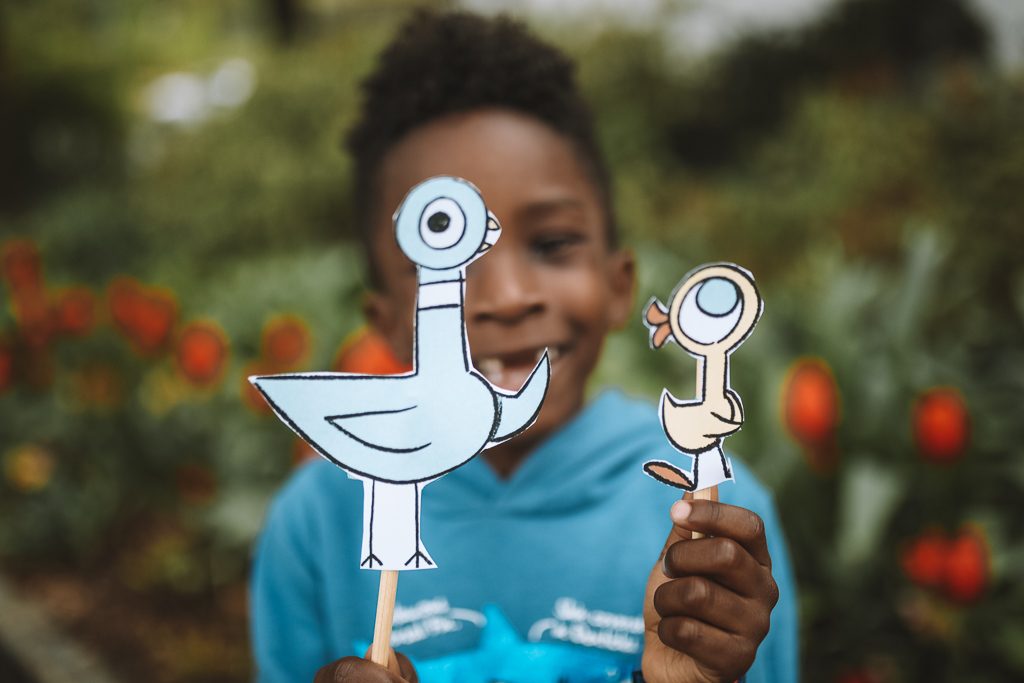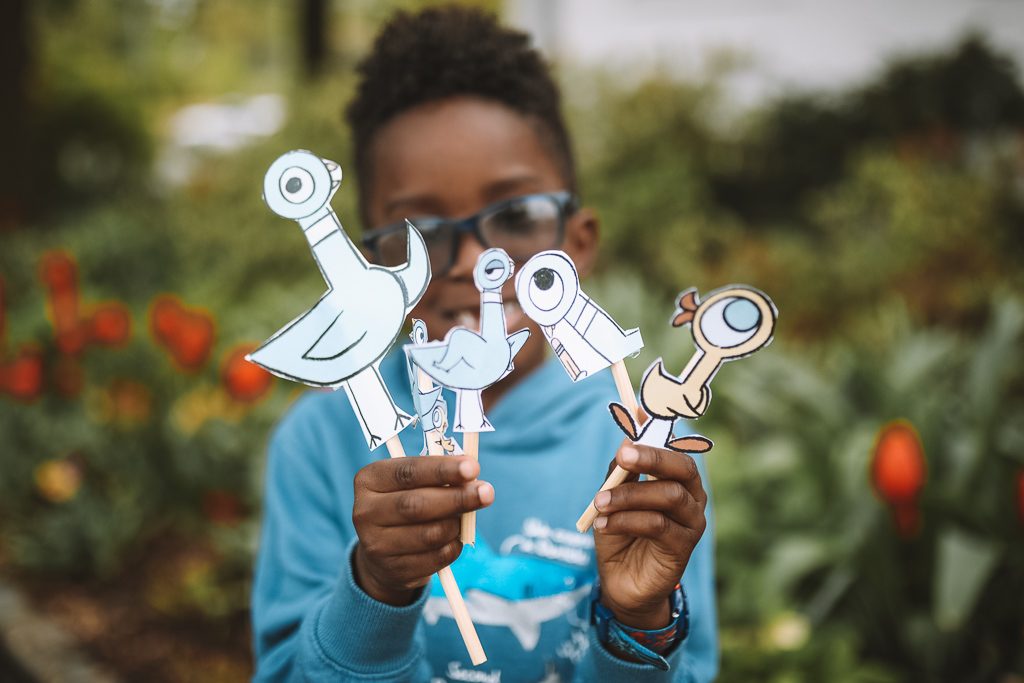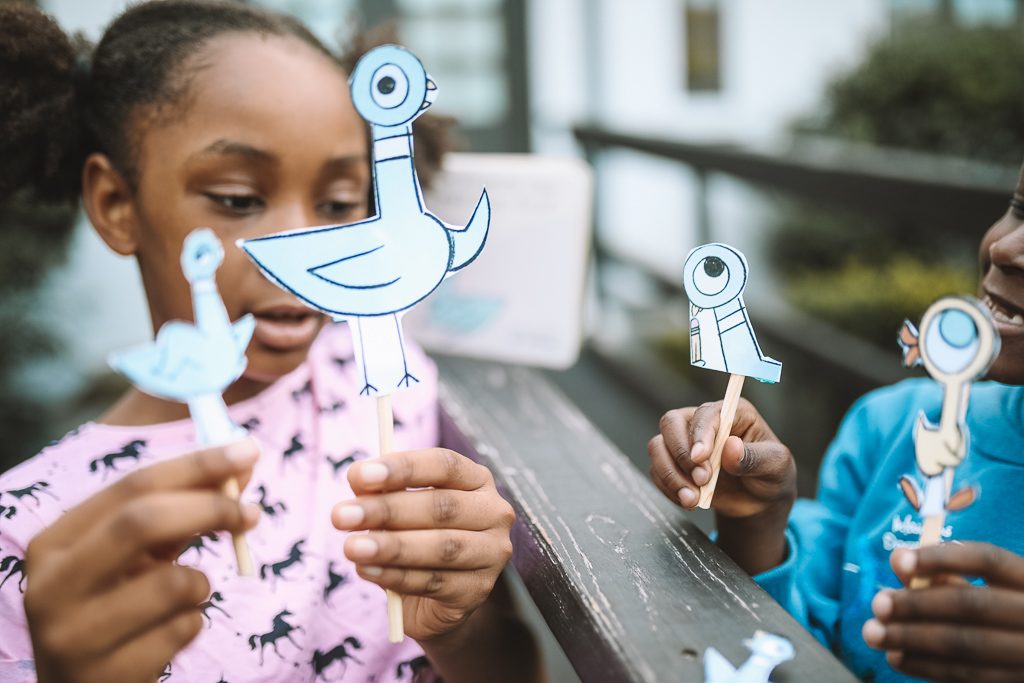 There you have it, easy DIY Mo Willems Pigeon Puppets to use while you read Pigeon books with your child!
We had the best time making these puppets and playing with them, sharing how we feel and laughing at hilarious Pigeon. My 17-month-old and 8-year-old joined in the fun with their brother too. My toddler couldn't stop giggling at the puppets and now she can't stop flipping through the Pigeon books, another tiny fan.
What's your kid's favorite Mo Willems Pigeon book?