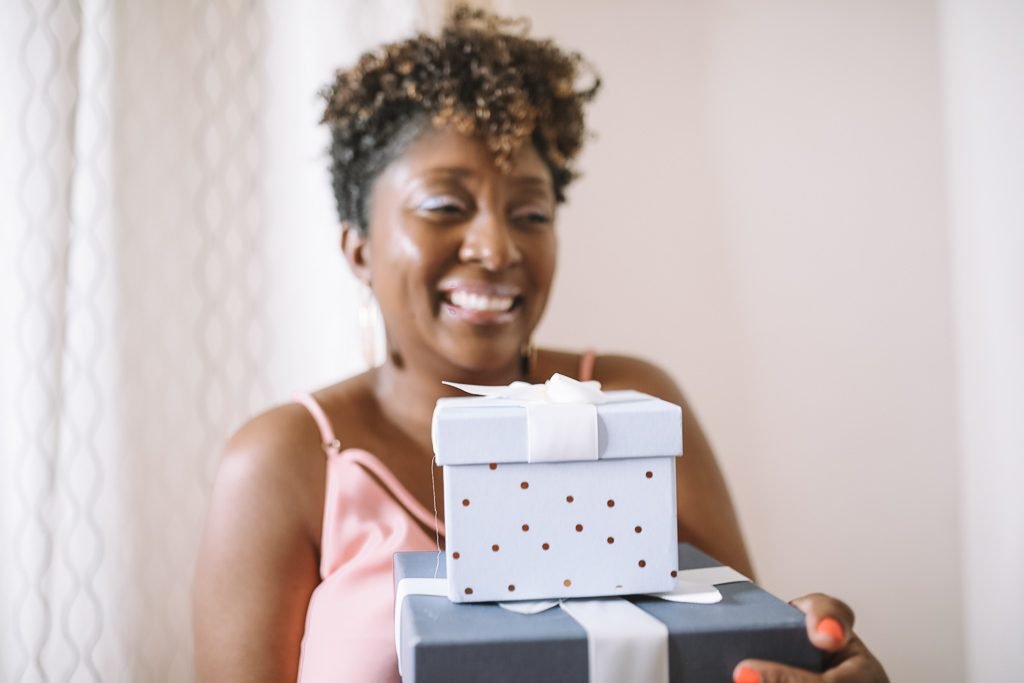 This post is sponsored by BabbleBoxx.com.
Either you're a super mom or you know one! I'm simply in awe of how much we get accomplished on a daily basis. There is no other word to describe moms who juggle multiple hats every single day than SHEroes. I have so many in my life and with all that I do, I would go ahead and toss myself in the super mom category too. So what do you get a super mom that she would actually want and enjoy? I partnered with Babbleboxx to share three gifts that are perfect. I love all three of these gifts and I know you will too for Mother's Day.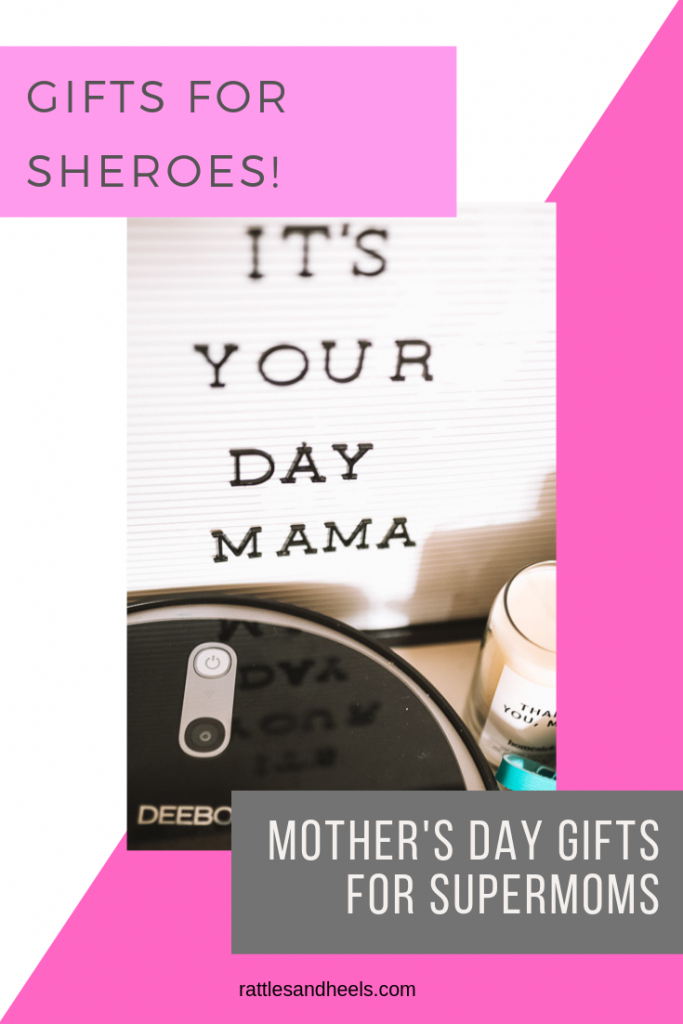 Nothing a super mom would enjoy more than some help with housework, unfortunately, there isn't a clothing folding robot yet BUT the best robot vacuum will do the trick. The ECOVACS DEEBOT 711 does an excellent job cleaning from anywhere at any time. Since I received mine, I've been able to set it to clean while I'm picking up the kids from school or while I'm doing dishes after dinner. I can also set a regular cleaning schedule to keep my home on point. It works really well too and can clean the toughest messes with its 3-stage cleaning system plus Max Mode suction, and 2 specialized cleaning modes, edge and spot mode. The ECOVACS DEEBOT 711 is smart so you can sync it with your Google Home orAmazon smart home systems and it works with a voice command. I mean, this is Jetson's level technology that I'm so happy we can use to get everything on our to-do list accomplished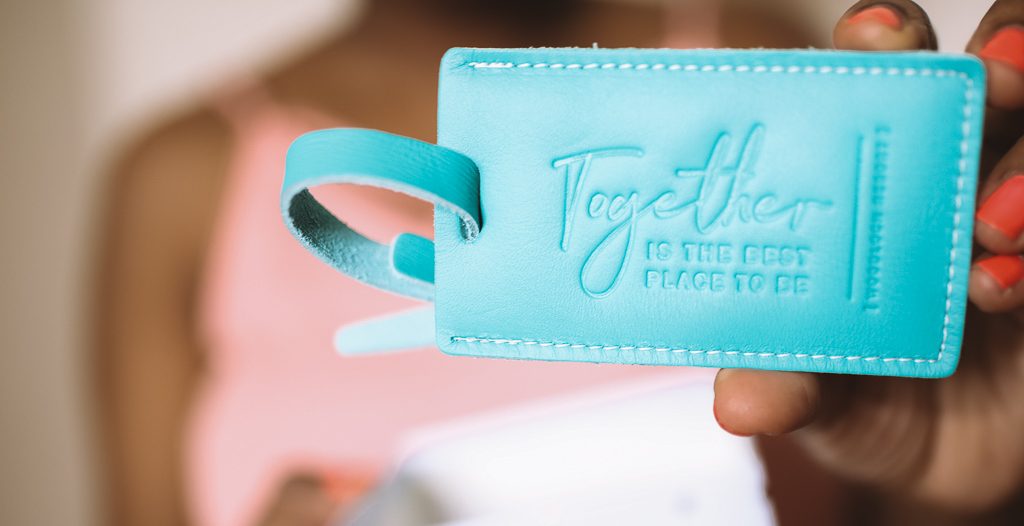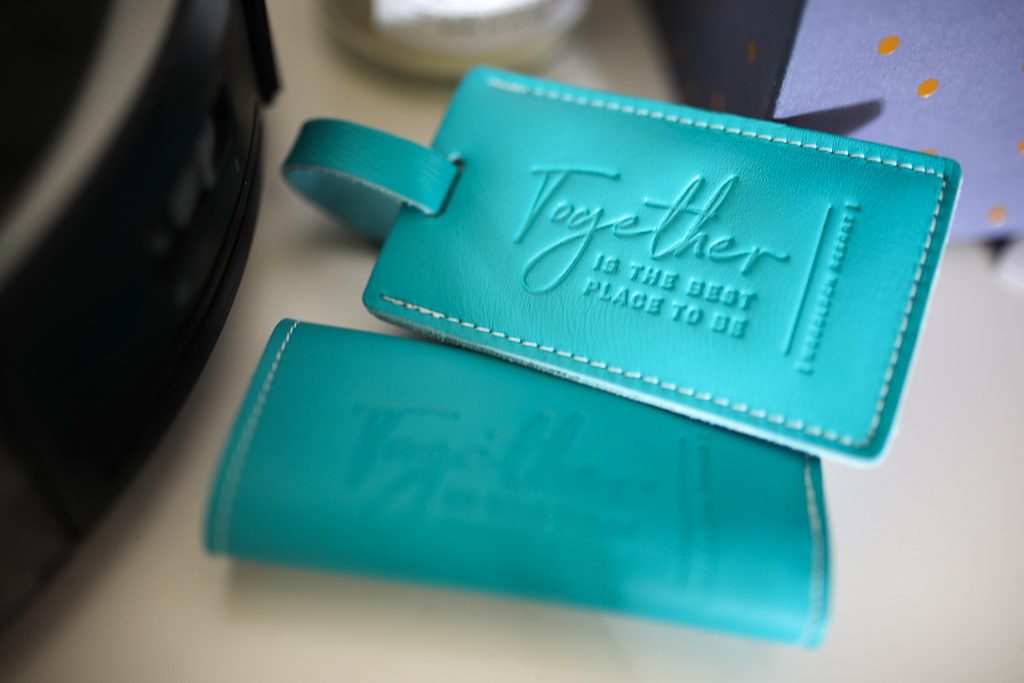 I think we can all agree that even the strongest and most energetic supermoms need a getaway sometimes to recharge, explore new places and bond with family. I got luggage tags and a two-night stay at Woodloch Pines Resort and I can't wait for that escape. It doesn't have to be far away either, we're only going about two hours away to the Pocono Mountains but I'm excited to spend time with my family at Woodloch Pines Resort which is voted in the top 1% of properties worldwide on TripAdvisor. It's the perfect escape for family with the resort's emphasis on "togethering,". We have lots of options of things to do at Woodloch Resort and the Woodloch family properties which also includes Woodloch Springs, an 18- hole championship golf course community, and a sister resort, The Lodge at Woodloch, an award-winning, luxury destination spa. The trilogy spans 1,200 acres and can accommodate over 1,000 guests.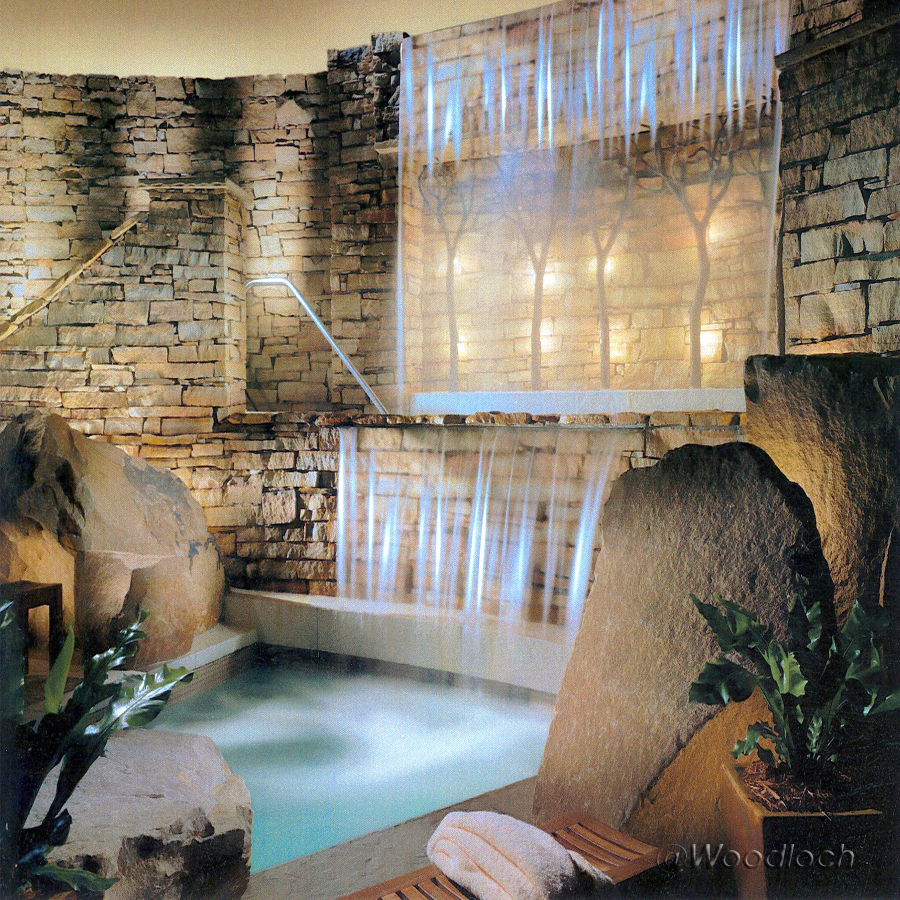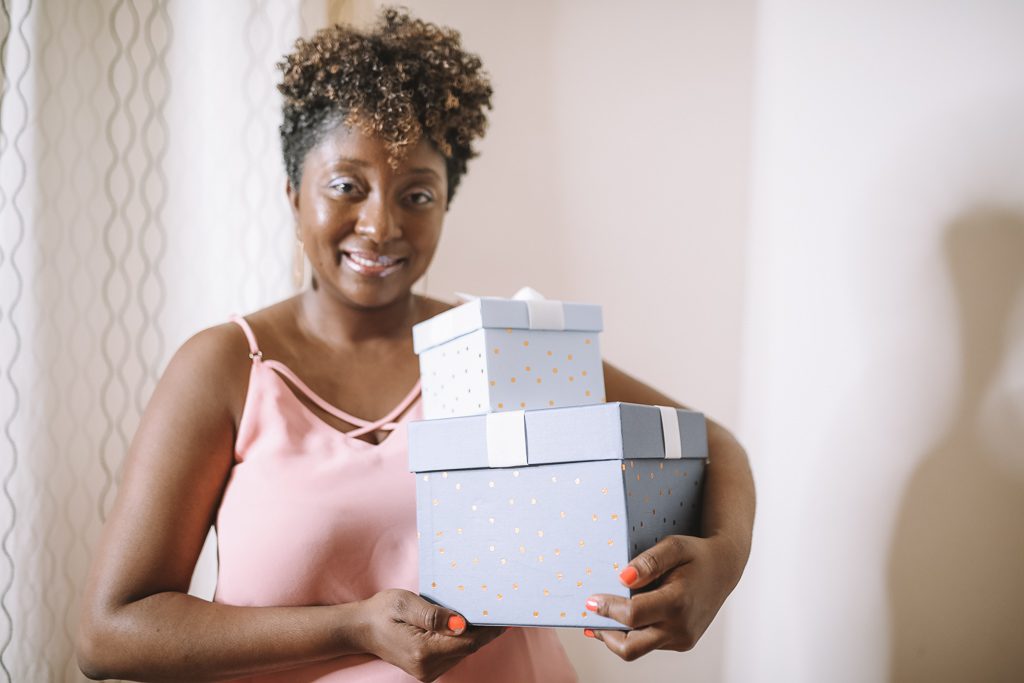 Thank You, Mom Candle from Homesick Candles to de-stress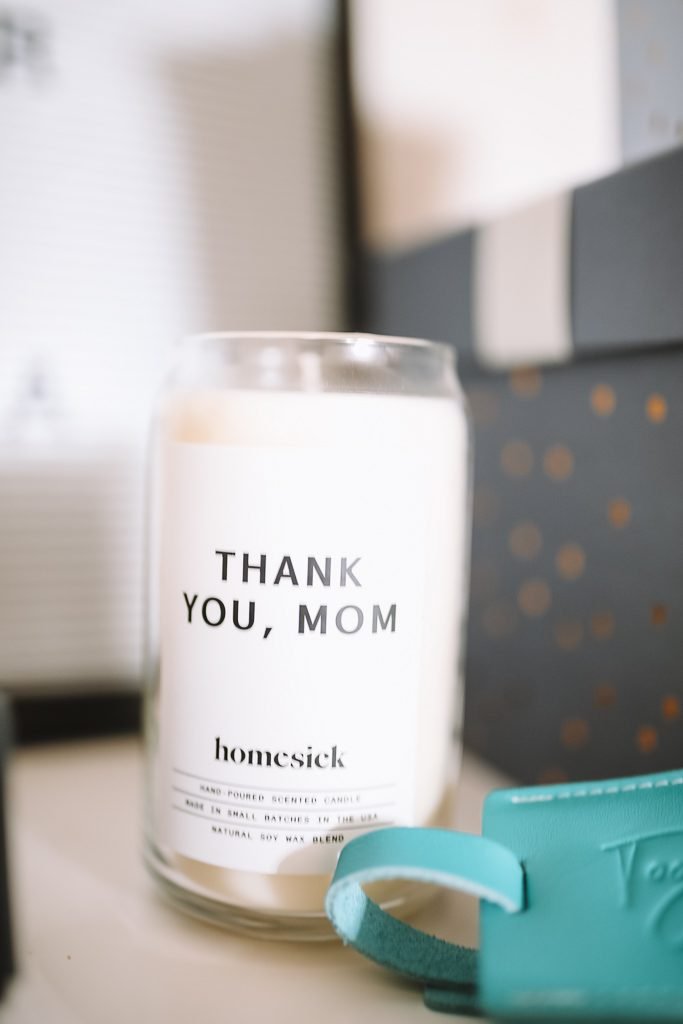 I'm obsessed with hand-poured candles to infuse my home with my favorite scents. There is something about a scented candle that helps me to relax at home with my family. The "Thank you, Mom" Homesick Candles are the perfect Mother's Day gifts. They are made with all-natural soy wax blend and typically burn for 60-80 hours. They're easy to use to, burn the candle all the way to the edges prior to extinguishing on the first burn to help release the different fragrance layers and help the wax burn down evenly. You should also keep the wick trimmed down to 1/4 inch to avoid tall flames and soot gathering on the glass. When you get down to a thin layer of wax left, add warm water to soften and scoop out the remains and hand-wash the glass with soap. Get 15% off with the code babble when you order between now and 5/31/19.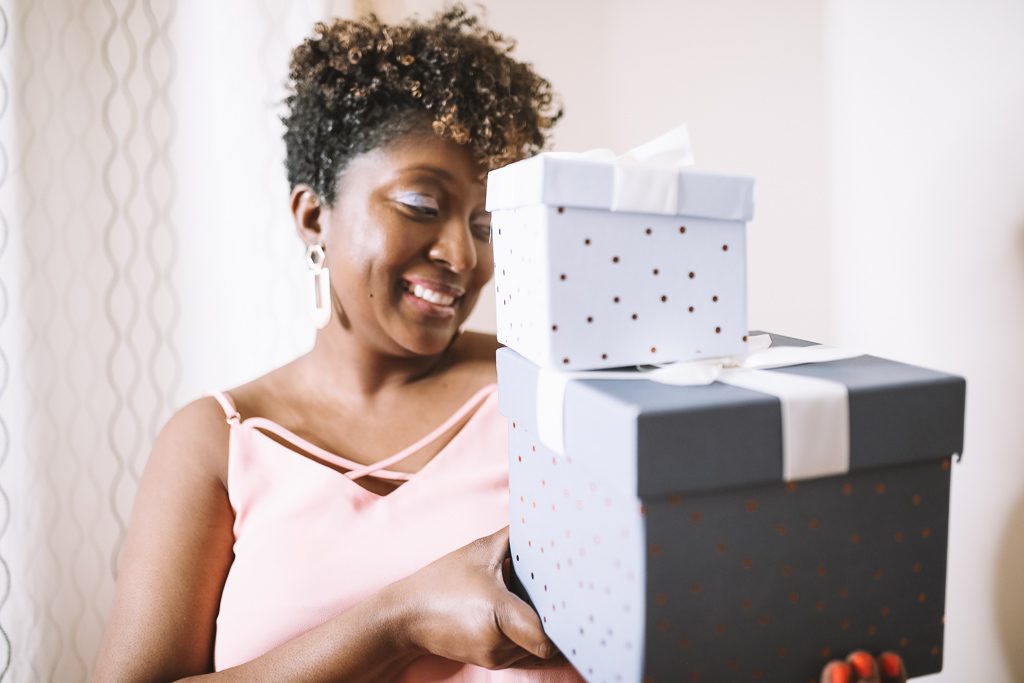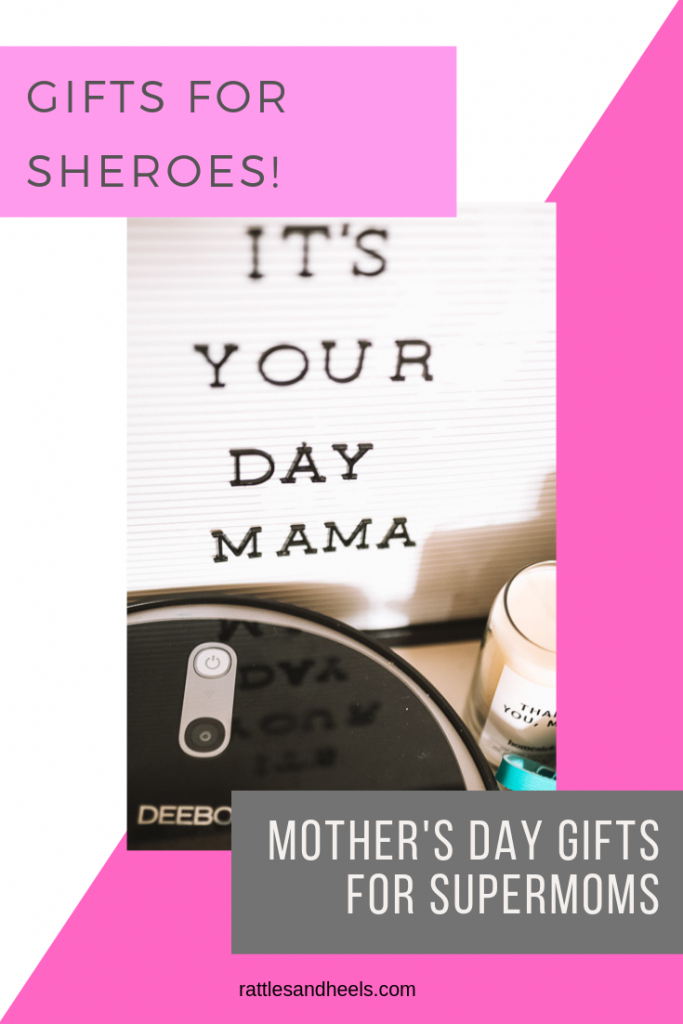 I hope you love these gift ideas as much as I do! Let me know which one is your favorite below.