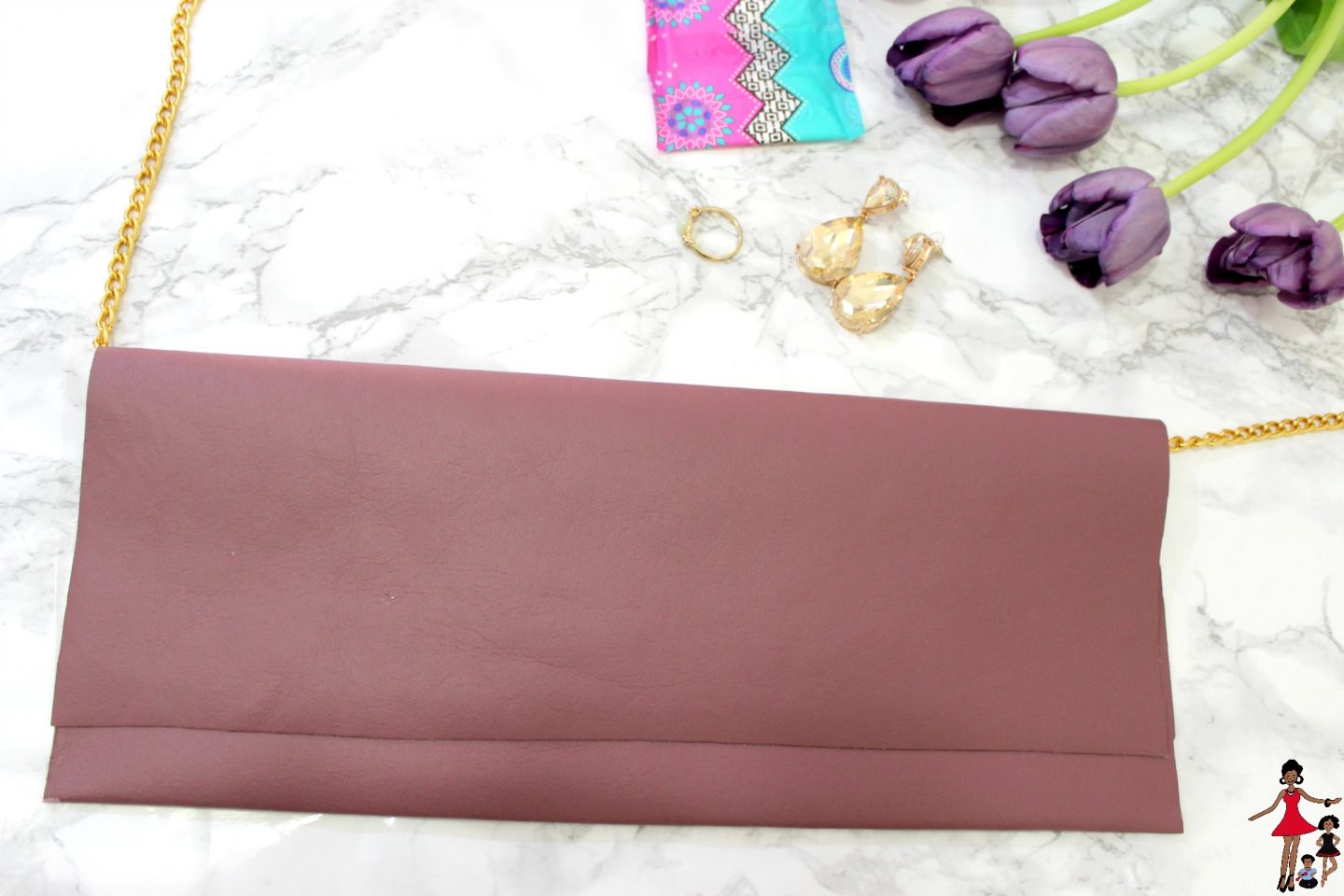 This is a sponsored post. All opinions are mine alone. 
I love fashion and getting dressed up but I will let you in on a little secret, during that time of the month I go a little bit harder. I like to look as fabulous as possible because truth be told sometimes I don't feel that great and looking good helps boost me up a bit. Now, I'm a mom so I'm not at the mall shopping each month but I like to make myself fabulous things. Recently I made this gorgeous DIY chain shoulder bag which is perfect for carrying around all of my necessities including U by Kotex® products which I mentioned last fall. I'm sure you've seen their products at CVS, I love that U by Kotex® designs  products to help make periods easier for us. Anyway, here's how I made my bag, it took me only about 10 minutes.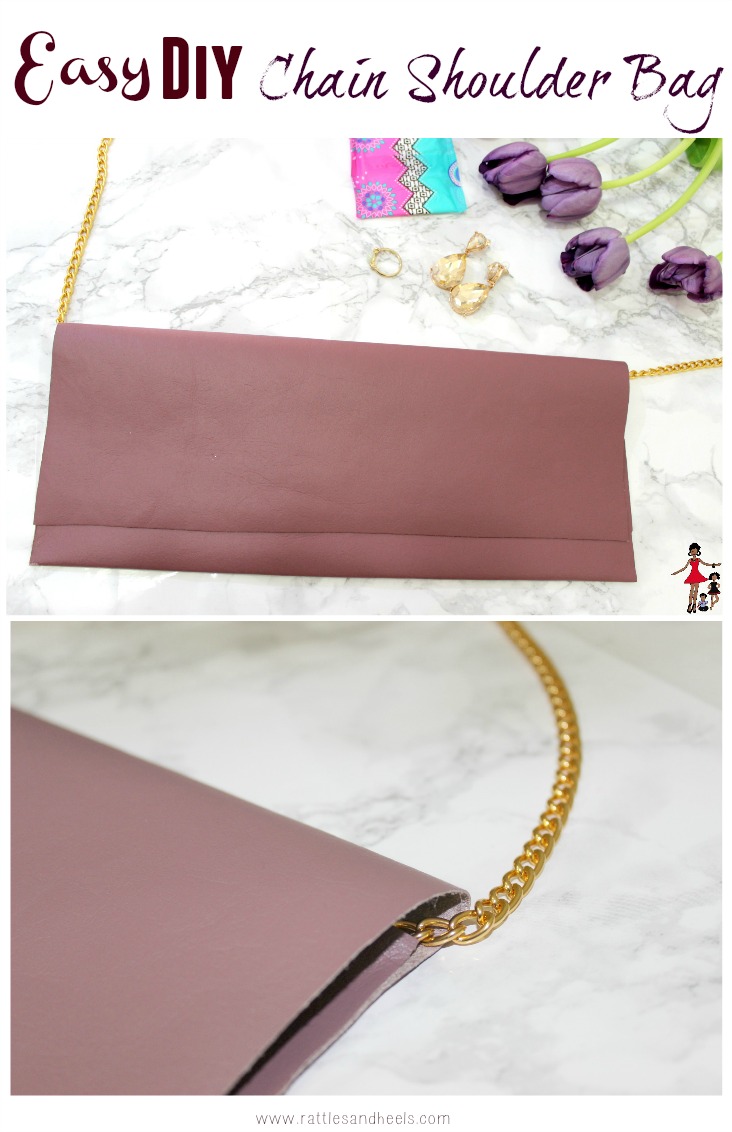 To make this DIY Shoulder Chain bag, you will need: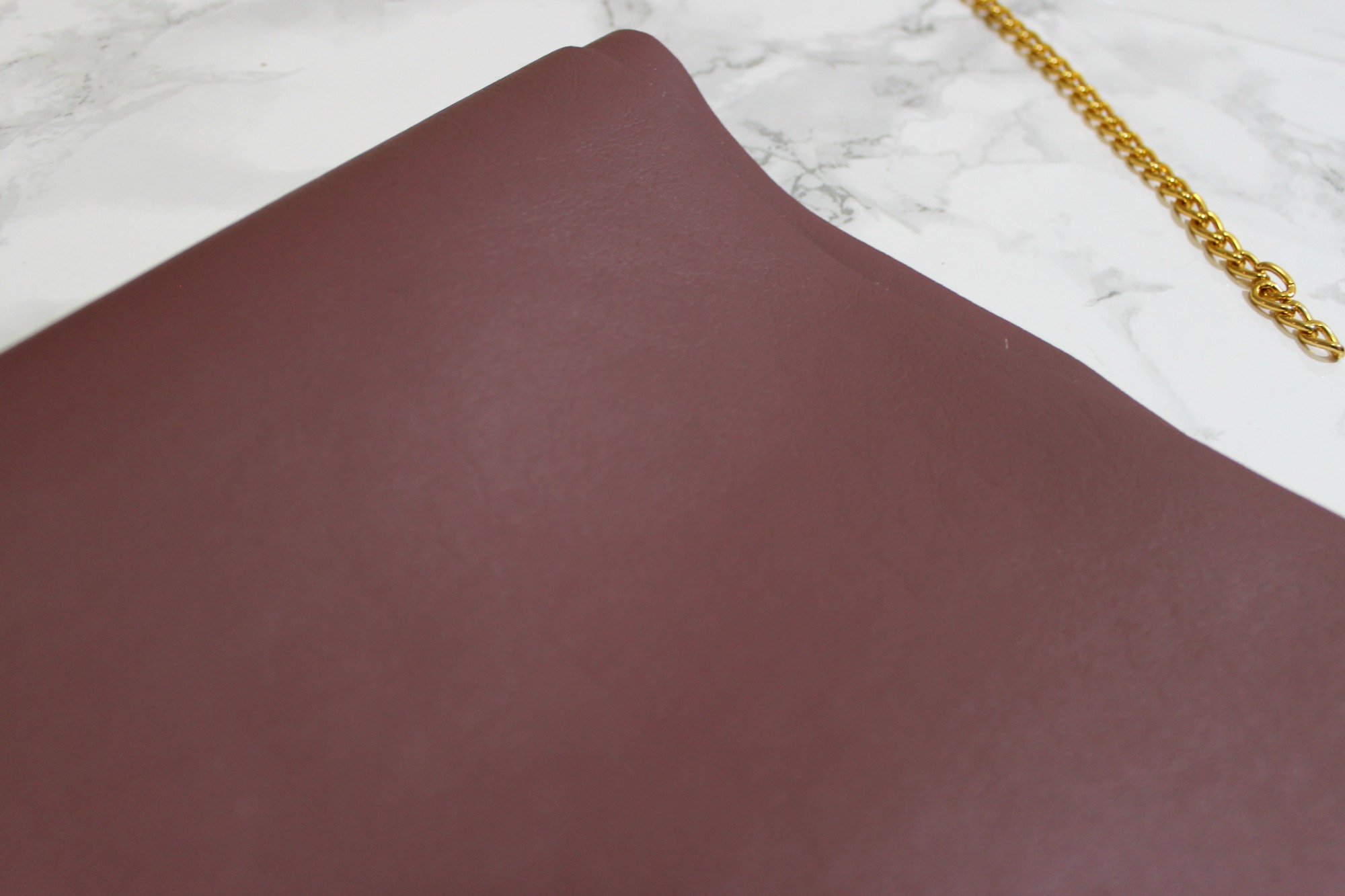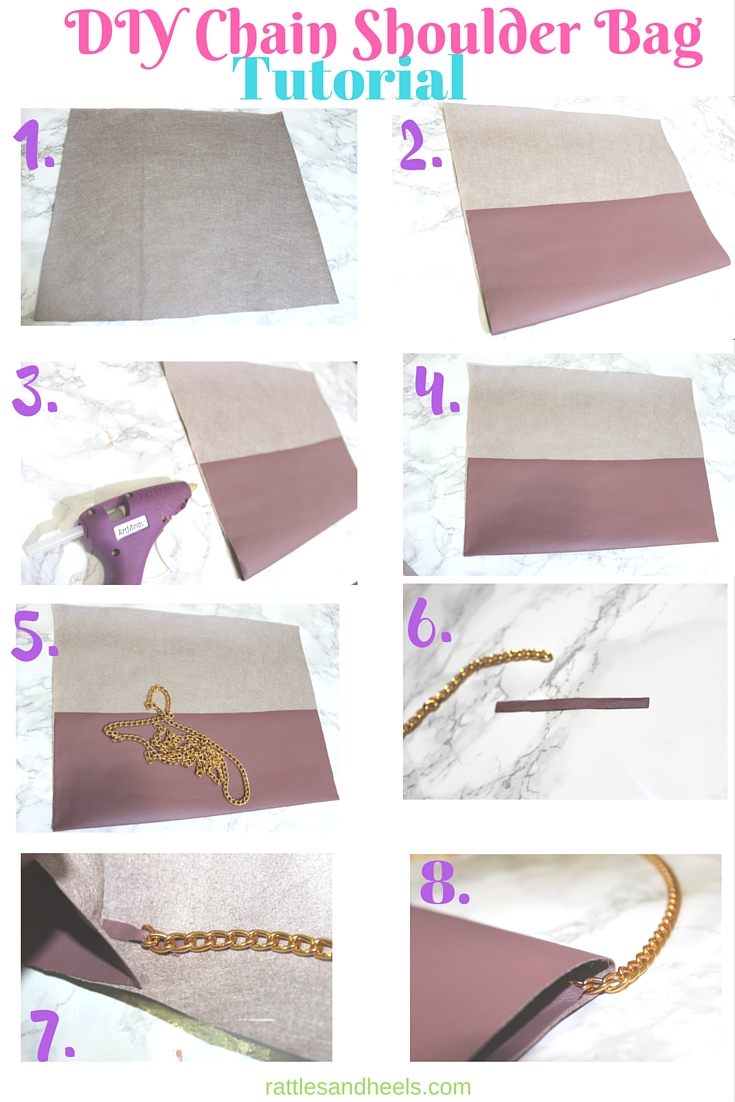 Cut Vinyl 11 inches x 15 inches.
Fold over the 11 inches side at 5 inches.
Using hot gun glue both sides at 5 inches.
Allow to dry.
Cut chain at desired length. I measured it along my body.
Cut a strip of vinyl 1/4 inch x 4 inches.
Thread vinyl through the chain loop and then glue to the inside of the bag.
Allow to dry.
You're done! Wasn't  that easy?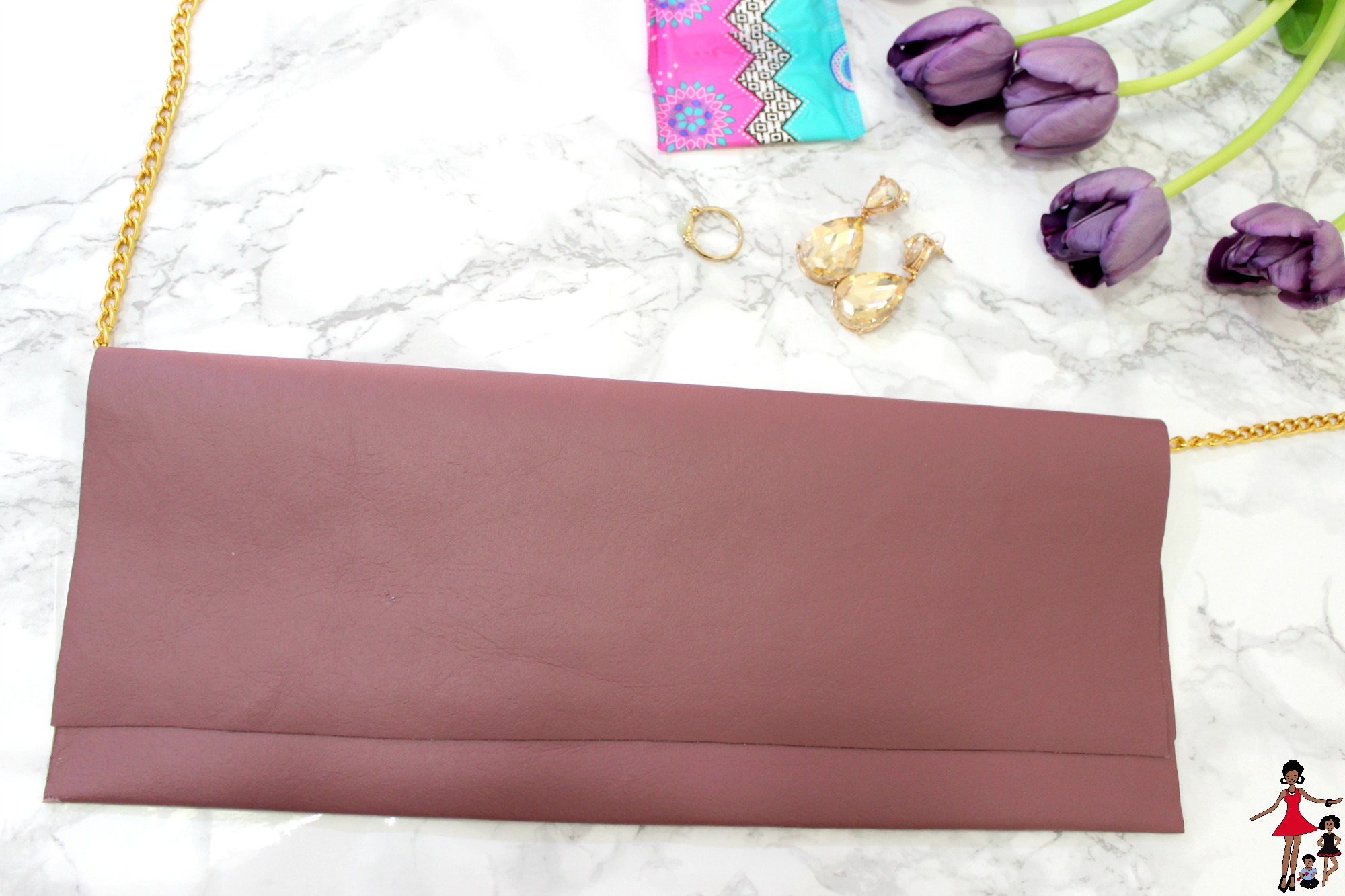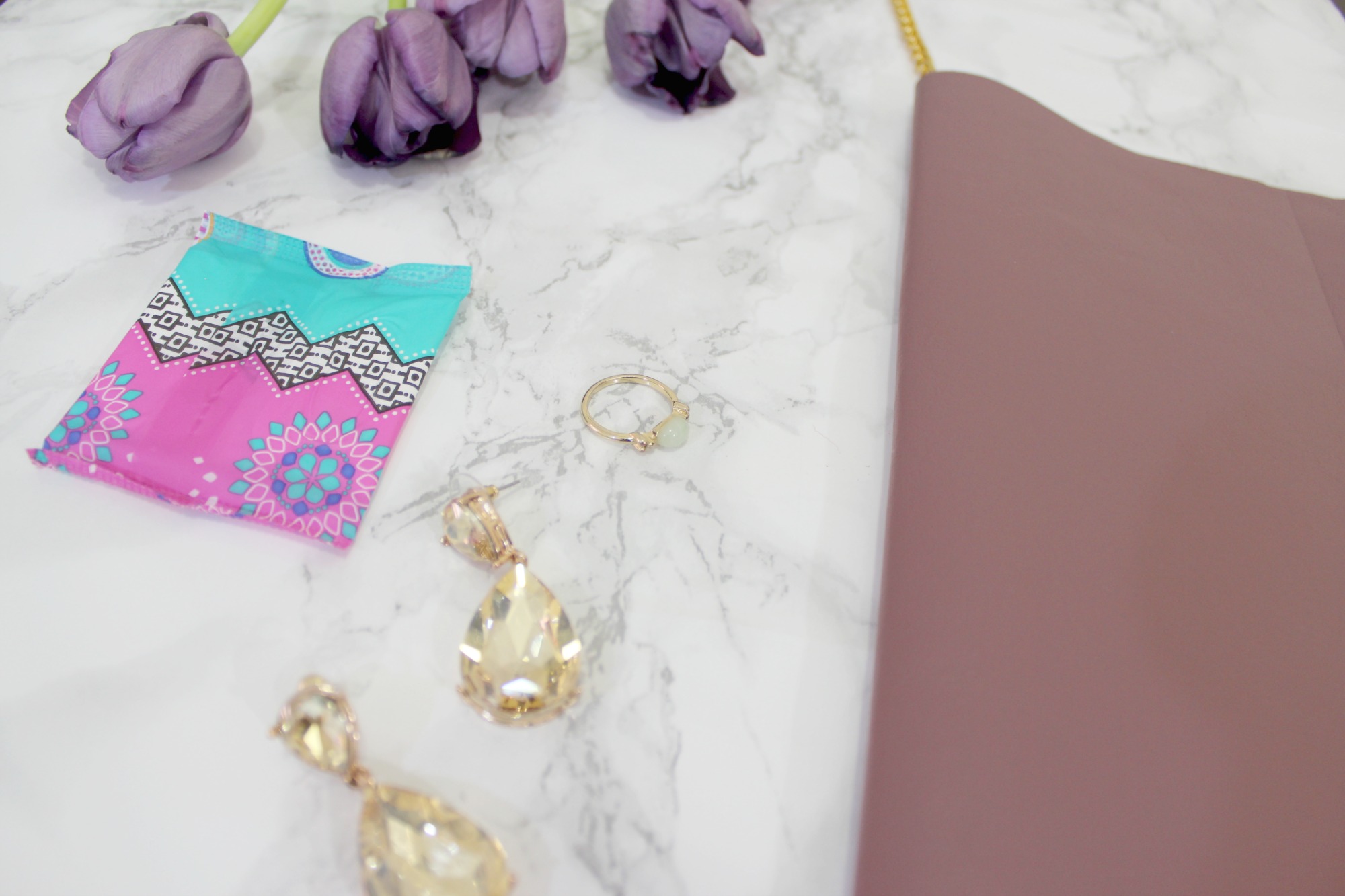 Are you going to make this easy DIY shoulder chain bag?
You may also like: