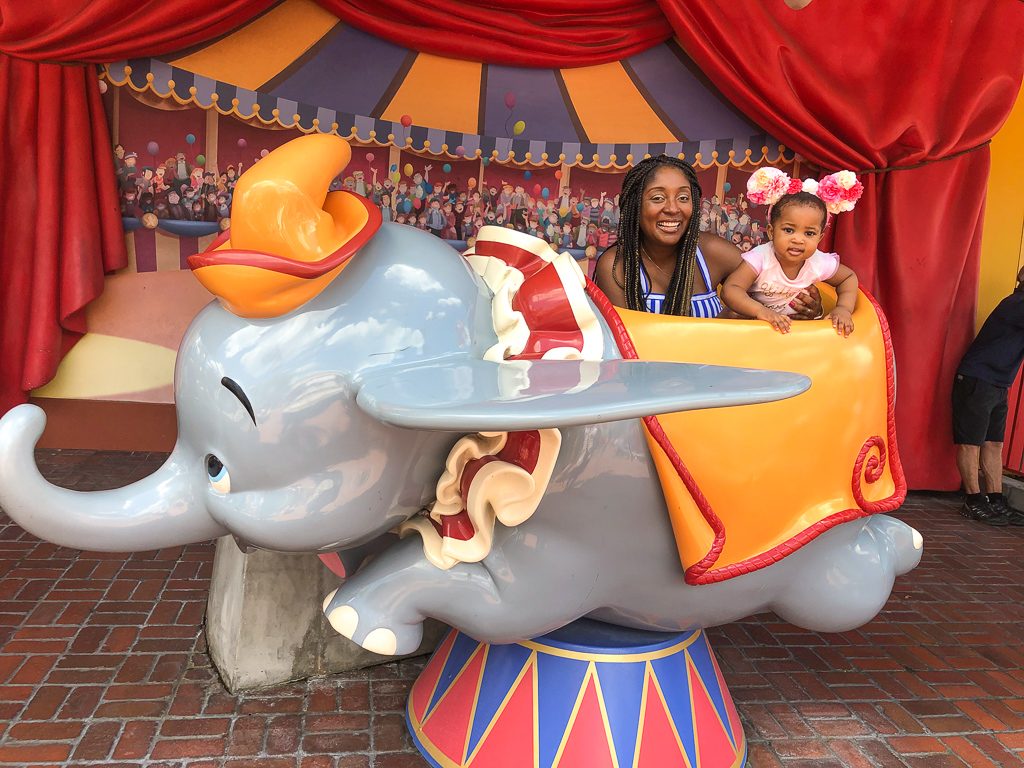 In this post, I'm sharing everything you need to know to plan a trip to Walt Disney World with Toddlers.
Walt Disney World is a magical place whether you're one or one hundred! There is a little magic for all of us to enjoy even the tiniest people like my toddler. I've been intentional about spending special time with each of my children this year and I realized that I haven't done anything really special with her yet so while we were in Orlando, I was grateful to receive media passes to take her to Walt Disney World for her first visit. A day after my sweet girl turned 17 months, we had a magical time together enjoying everything Walt Disney World has to offer it's smallest visitors. This was my third trip with a little one — I took my firstborn was just a few days shy of her second birthday and my son when he was three years old (a preschooler) so, fortunately, I have a little experience going to Disney with little ones.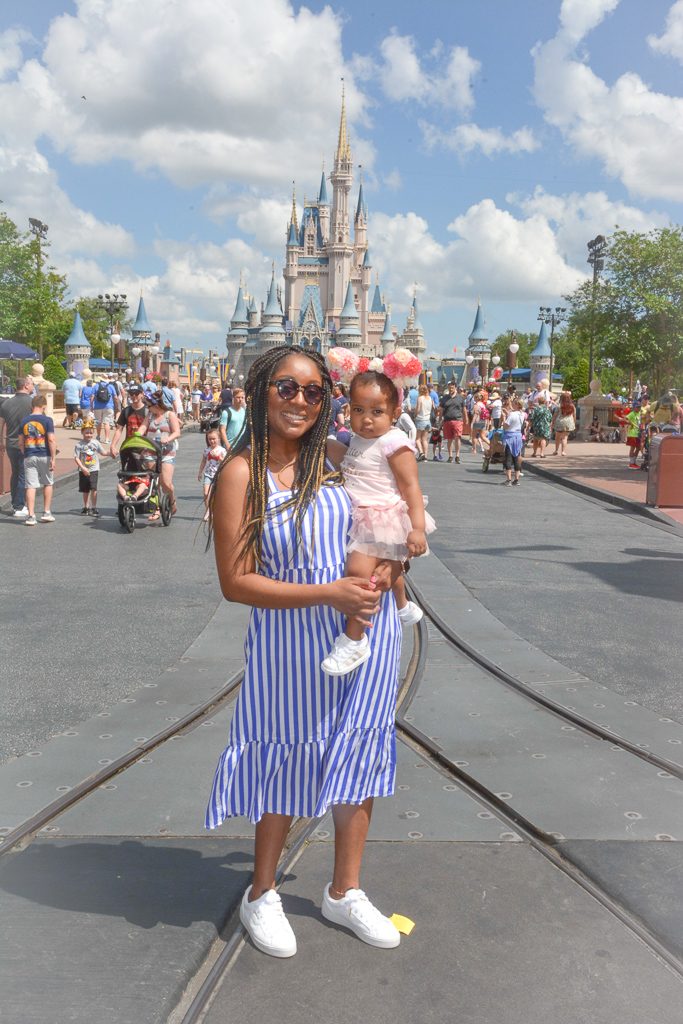 I knew exactly which rides at Walt Disney World would make her day very special and my only regret was not being able to visit all four parks with my girl but we will do that in the future with the whole family. Anyway, seeing her little chubby cheeks smiling and the wonder in her eyes made it all worth it. One thing I know for sure though, to enjoy Walt Disney World with a toddler, you must plan your trip. So I put together this guide to Walt Disney World with a toddler to help other parents. There is so much that I wish I knew before my first visit and I've learned so much more with each trip. So here's how I prepared, the age-appropriate rides we loved and a few tips so you too can have a magical time at Walt Disney World with toddlers.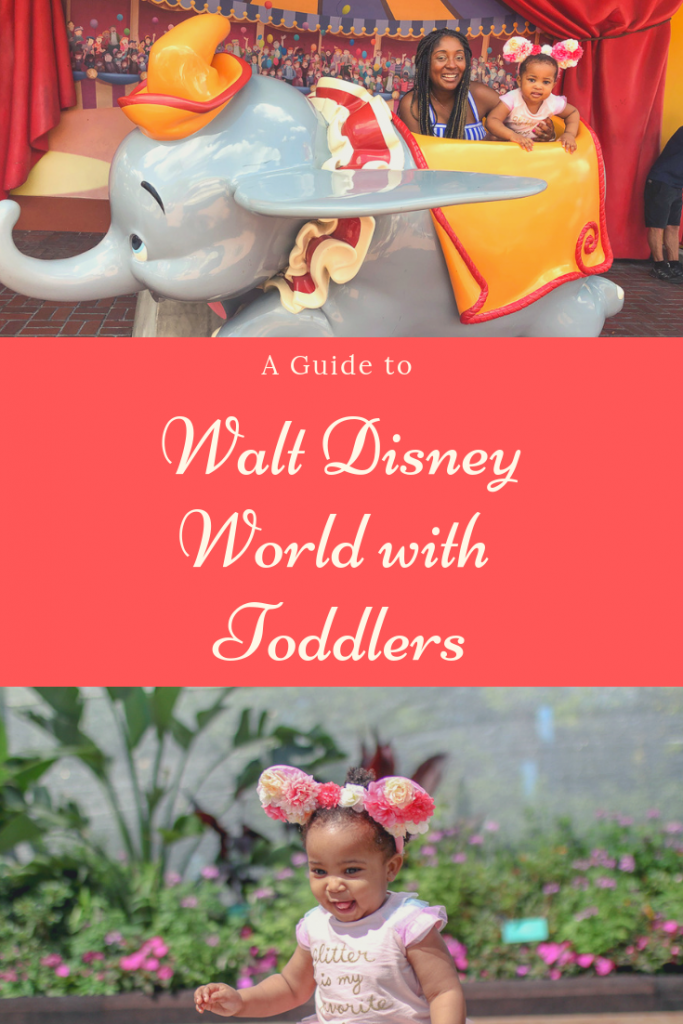 My tips for enjoying Walt Disney World with a toddler.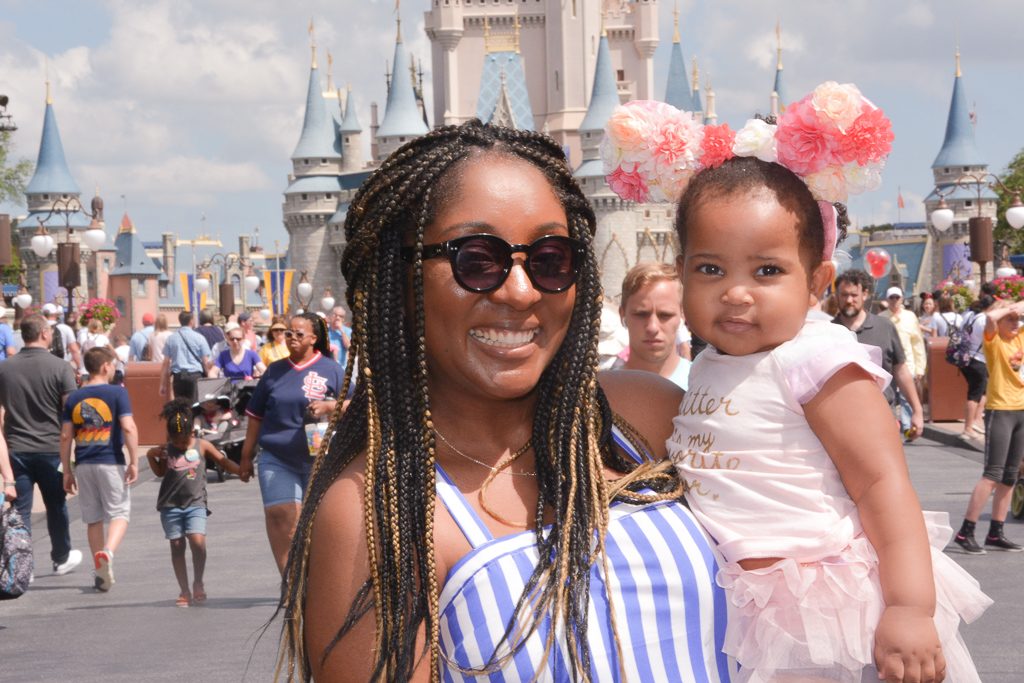 Use a stroller.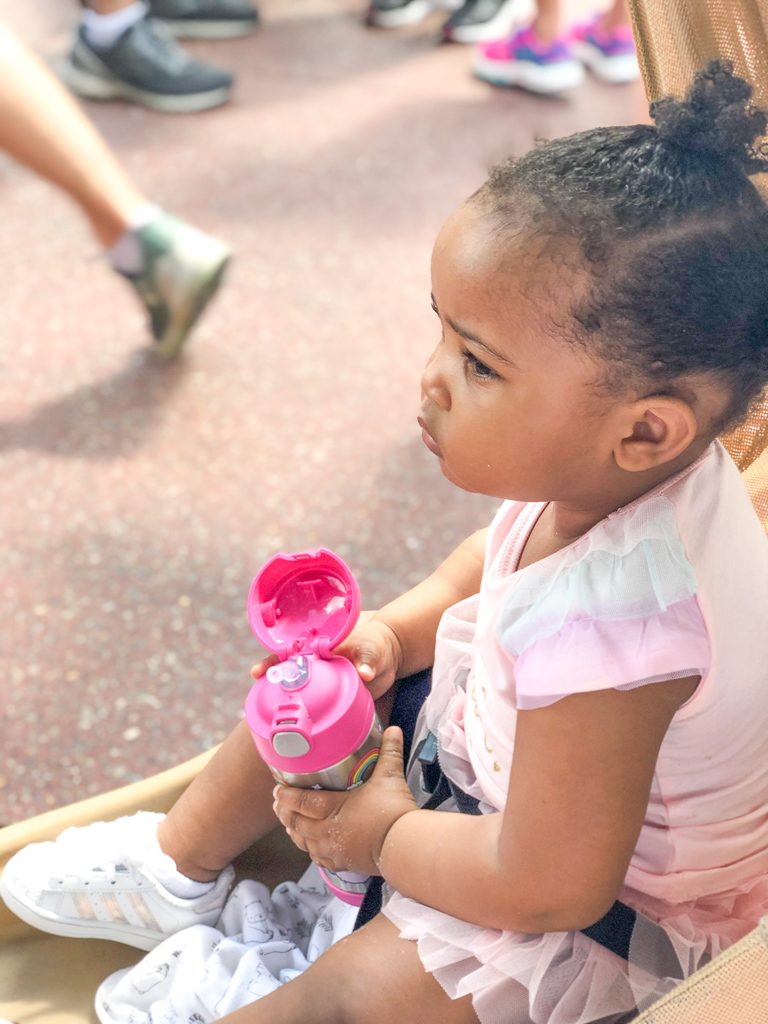 Walt Disney World is big and requires a lot of walking. If you're taking a toddler to Walt Disney World, you need to make some type of preparation for all of the walking since it will be tiring on toddlers. I usually wear my daughter but I decided to also rent a stroller when we arrived at the park, as it was easier to take her in and out of the stroller as we got on different rides at the parks. I've rented a stroller during all of our trips to Walt Disney World and never had any issues. The strollers come with a parking plate where you can write your family's name and you can use your receipt to pick one up at any of the Disney parks you visit within the period you rented it for. Of course, you can also bring your own stroller but if you plan to do so, check Walt Disney World's new stroller policy here to ensure that your stroller fits the new requirements. "As of May 1, 2019, strollers must be 31" (79cm) wide and 52" (132cm) long or smaller."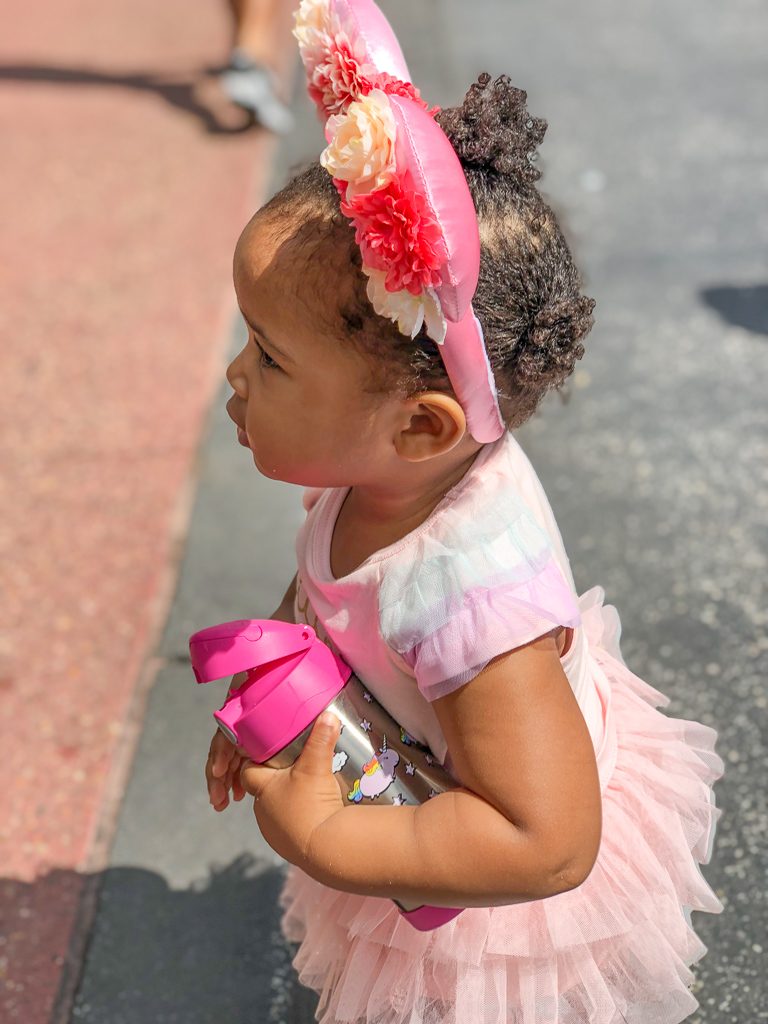 Create an itinerary.
I'm not a big planner, I love to explore when I'm traveling and wander around but I know that at Walt Disney World I needed some structure so we could use our time wisely, and have a stress-free experience. I made a realistic plan to visit two parks Magic Kingdom and Epcot. Creating an itinerary for us based on the layout of the parks made it a smooth experience for us. Remember to schedule downtime and don't make any plans during your toddler's nap schedule.
Reduce waiting time with FastPass.
Take advantage of the Disney FastPass to avoid waiting on lines. As most of us moms know, toddlers are not big fans of waiting so using FastPass will remove the angst of waiting online for rides.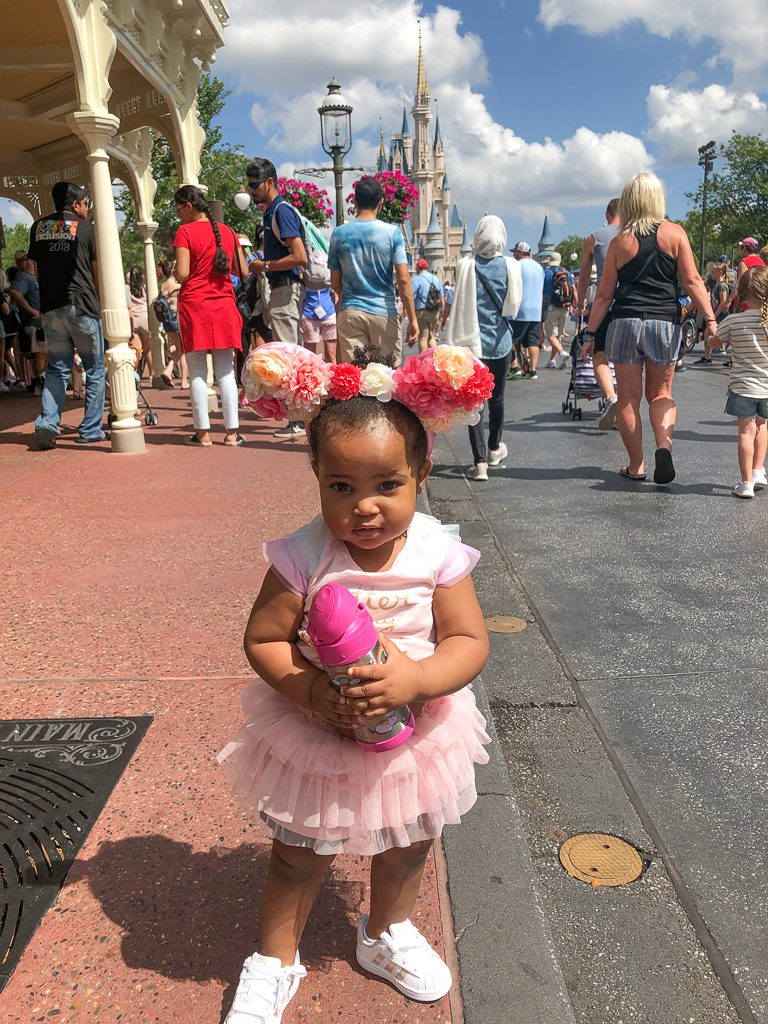 Use the Disney My Experience App.
Along with FastPass the Disney My Experience App streamlines your experience at Walt Disney World. We were able to get our photos, check wait times, find characters around the park and use the maps on the app.
Take advantage of Baby Care Centers.
If you're worried about tending to your toddlers in a busy park, keep in mind that there are baby care centers with private nursing rooms, changing rooms and even feeding rooms to feed toddlers comfortably in high chairs (I haven't personally used the feeding rooms). We didn't use the baby care center during this trip but I used it when my older daughter was a toddler. It's also just a relaxed space where your child can relax if they're getting anxious or overwhelmed from the activities at the park.
Toddler-Friendly Attractions at Walt Disney World Magic Kingdom & Epcot.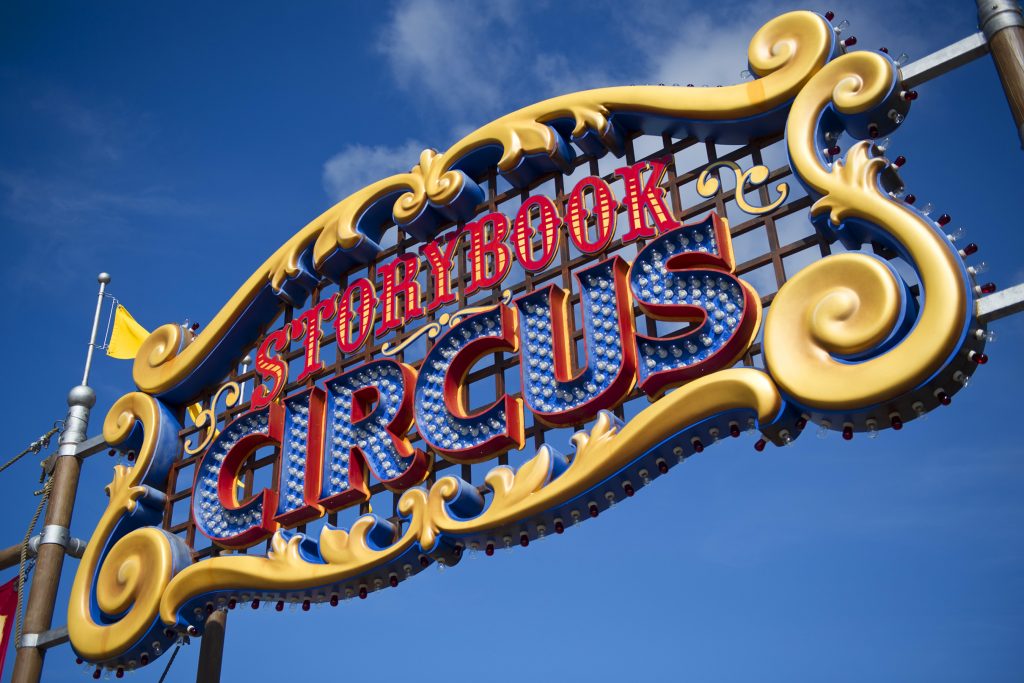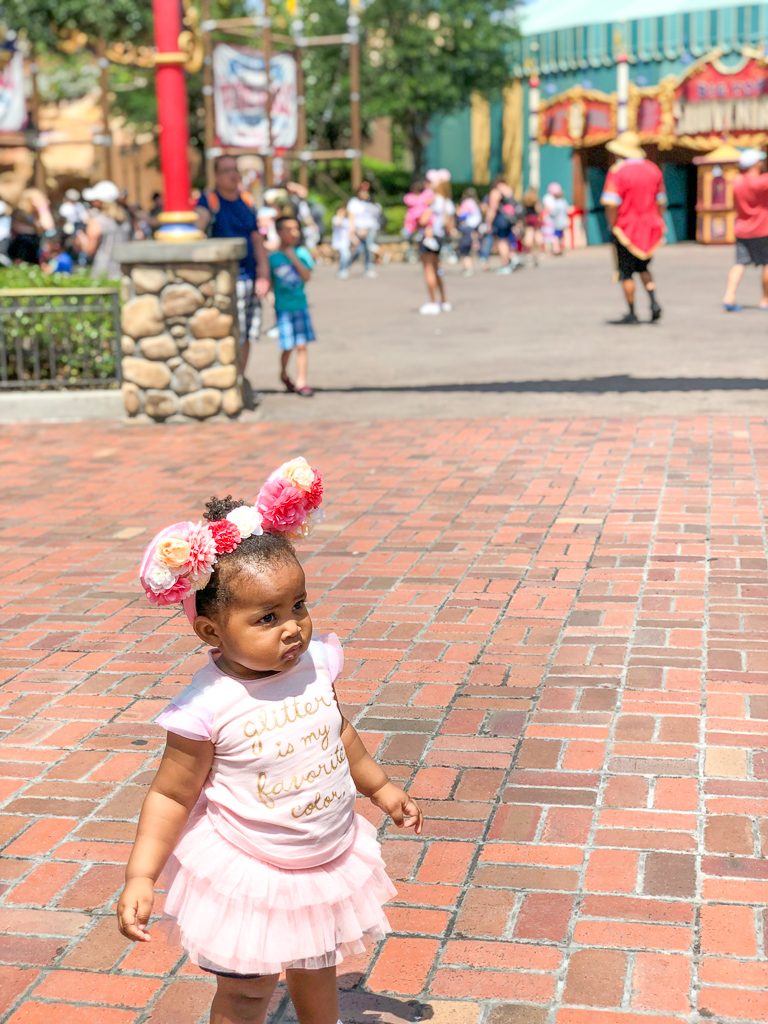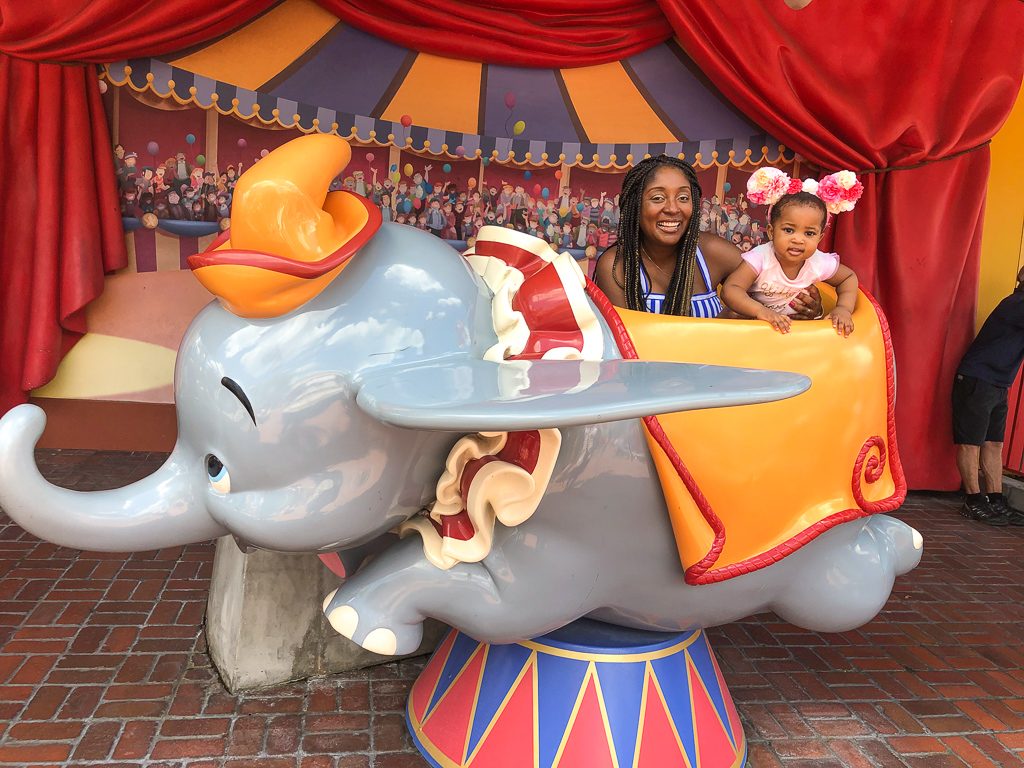 Dumbo
Dumbo the Flying Elephant was my older children's first ride at Walt Disney World so, in the spirit of tradition, I headed to Dumbo as soon as we got to the Magic Kingdom. Just like her brother, she seemed a bit unsure at first but as we soared into the sky she got excited. She didn't want to get off when we were finished and immediately ran to stare as the ride started to go again before pulling my hand to take her back for a second time. So we went on the Dumbo ride twice, and even after that she still didn't want to leave. I was happy that she enjoyed her first ride so much.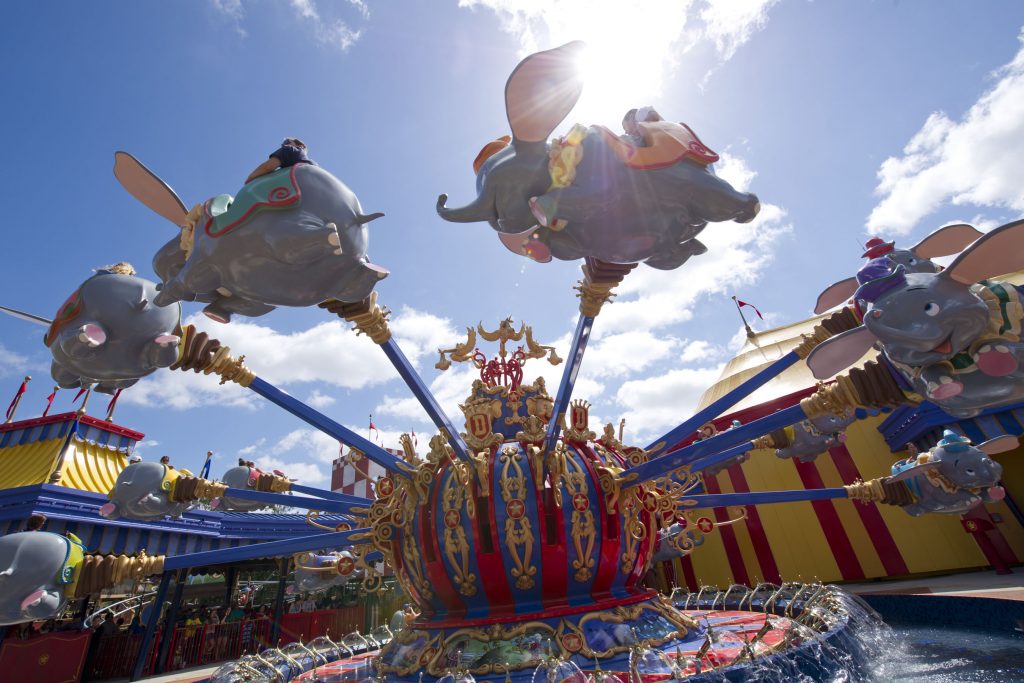 Mad Tea Party
Next, we went on the Mad Tea Party ride, the spinning could be a hit or miss depending on your child's personality but she loved the twirling. Her giggles were so contagious I was laughing the entire time.
Mickey's Royal Friendship Faire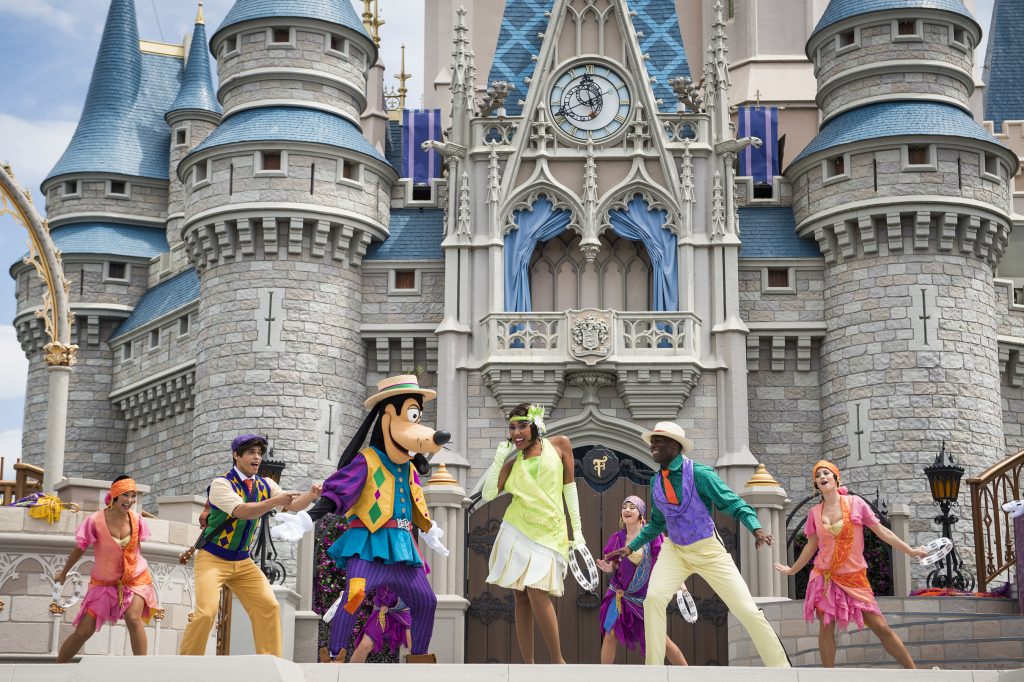 After having lunch at Cosmic Ray's Starlight Café which is next to the Mad Tea Party ride, we caught one of Mickey's performances, Mickey's Royal Friendship Faire, at Cinderella's castle.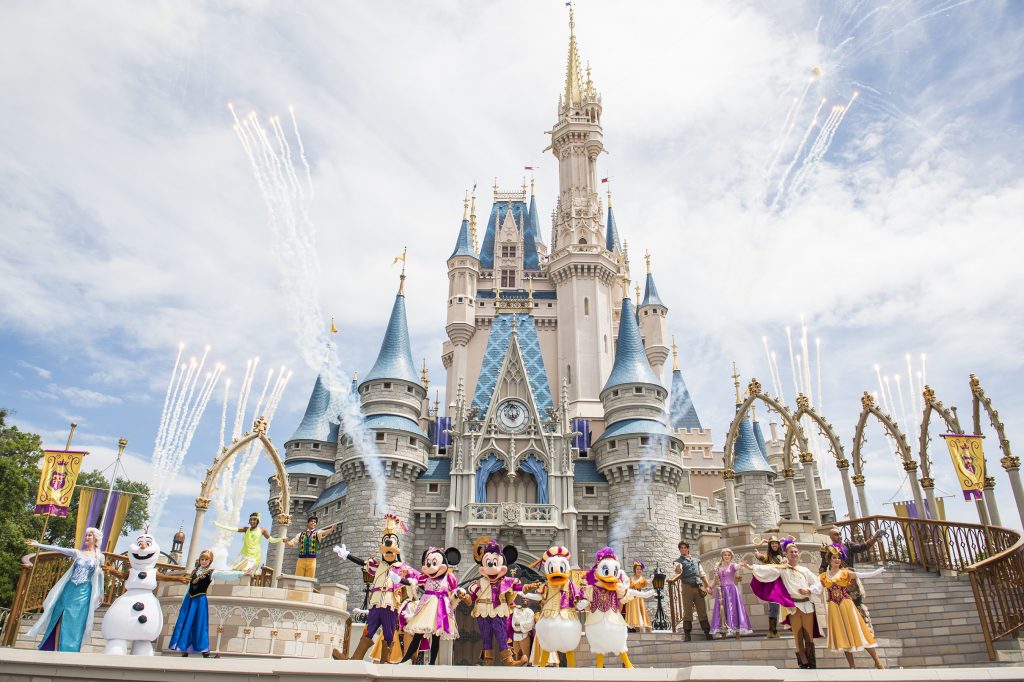 I always love these performances and my little girl, although she doesn't know the characters yet, was clapping and very engaged during the performance. We had Mickey ice cream and then we did a little shopping on the main street for souvenirs for her siblings and then hopped on the monorail to Epcot.
The Seas with Nemo & Friends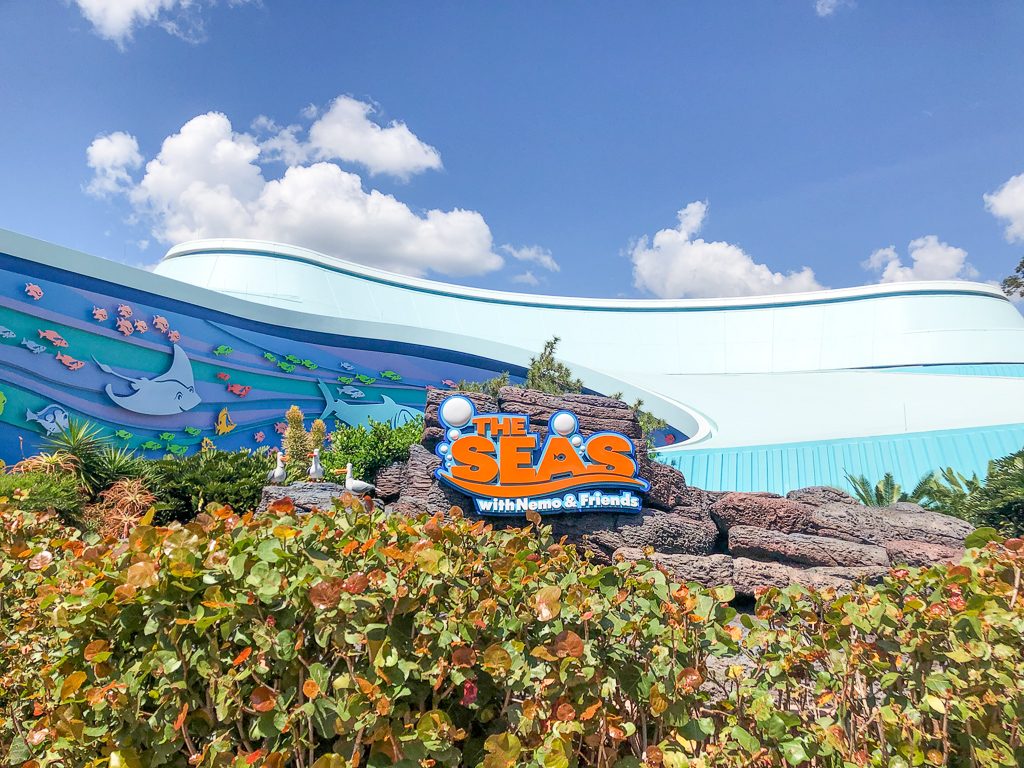 This is my favorite ride at Walt Disney World for tiny people (and maybe even for myself). My toddler and I boarded one of the clamobiles and took a slow ride through "The Seas". The ride follows the search for Nemo who is found at the end. It's the perfect ride for toddlers, a visual feast and truly magical experience. My toddler's favorite part of the ride was seeing the group of beautiful jellyfish over clamobile. The fun doesn't even finish at the end of the ride because there is a giant aquarium for kids to explore. My toddler kept waving at the manatees, in awe of the massive sea creatures.
The Goodness Garden Butterfly House (Seasonal)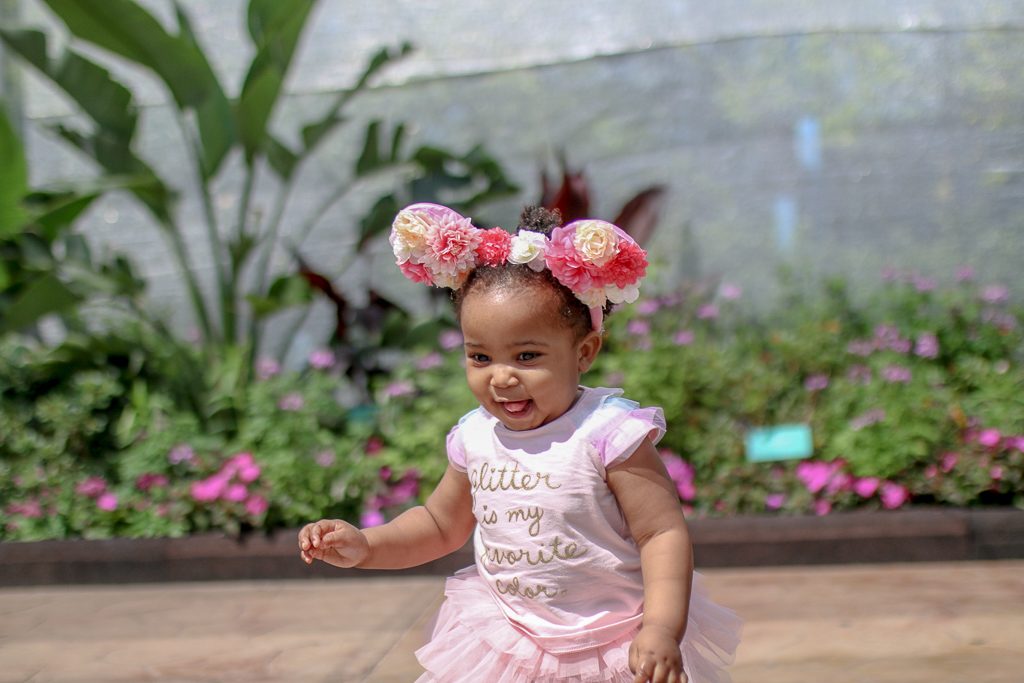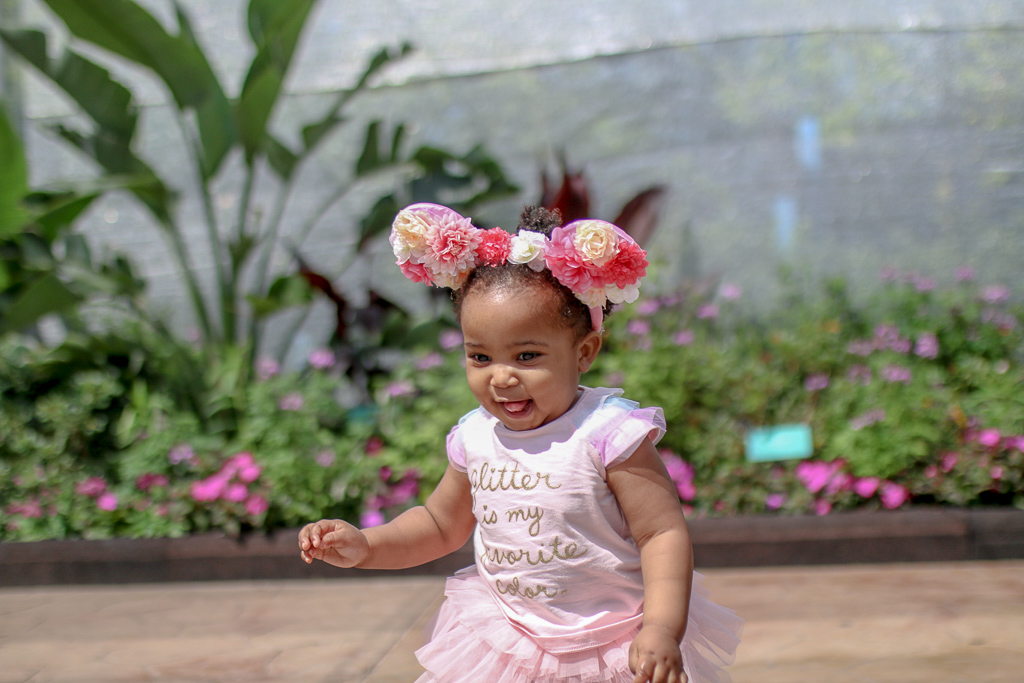 It's currently the Epcot® International Flower & Garden Festival at Epcot so when I mentioned to my friend Nellie, I was taking my toddler she suggested taking her to The Goodness Garden Butterfly House. We had fun looking at the butterflies together before she decided that it was more fun to chase the butterflies as they fluttered around. Don't worry though, the butterflies were all safe, she wasn't fast enough to catch them.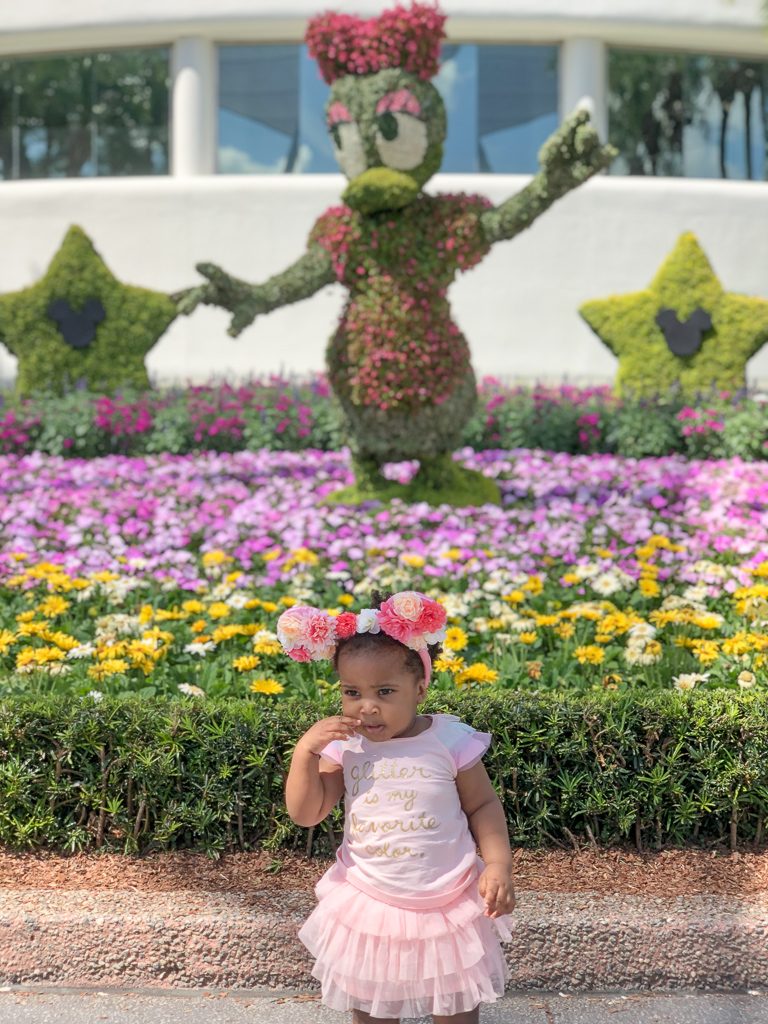 In between rides, we took in the truly breathtaking topiarys and landscapes at Epcot® International Flower & Garden Festival. How amazing is this Daisy Duck topiary?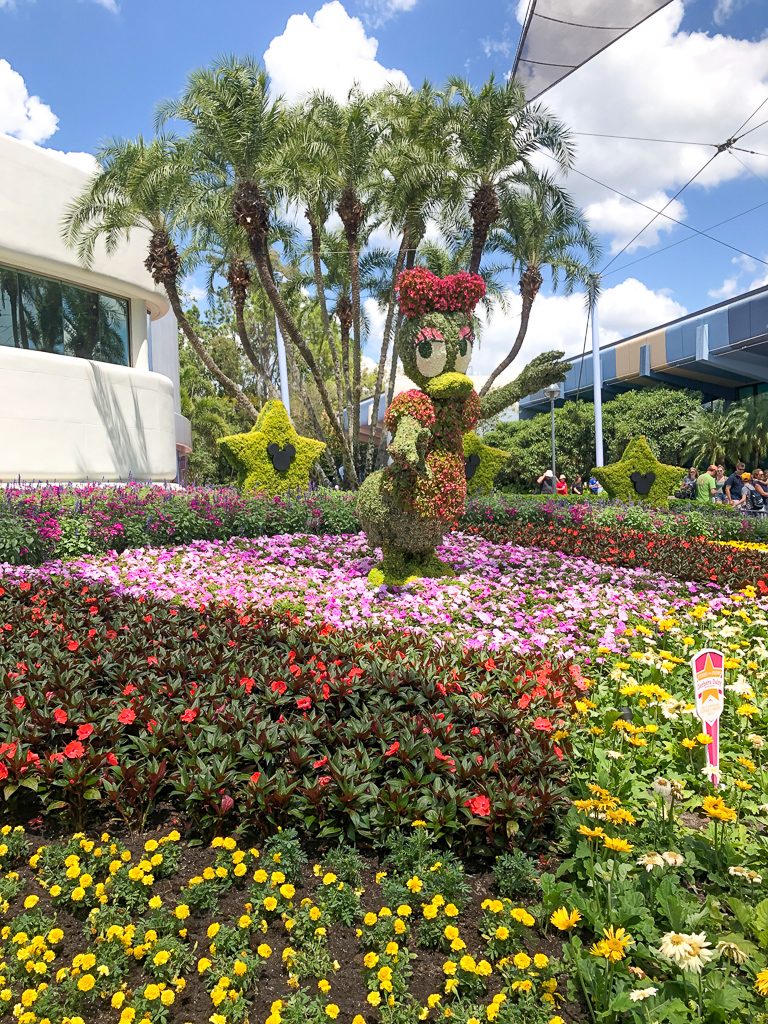 Frozen Ever After
This was the ride that I was really excited about during this trip! I've never been on the Frozen Ever After ride so it was a priority. All of my friends love this ride so I had really high expectations and it lived up to those expectations. It was such a fun experience, my toddler loved the ride and while I was concerned that it would be a little dark for her she didn't mind at all.
Meet Mickey and Friends at Future World Epcot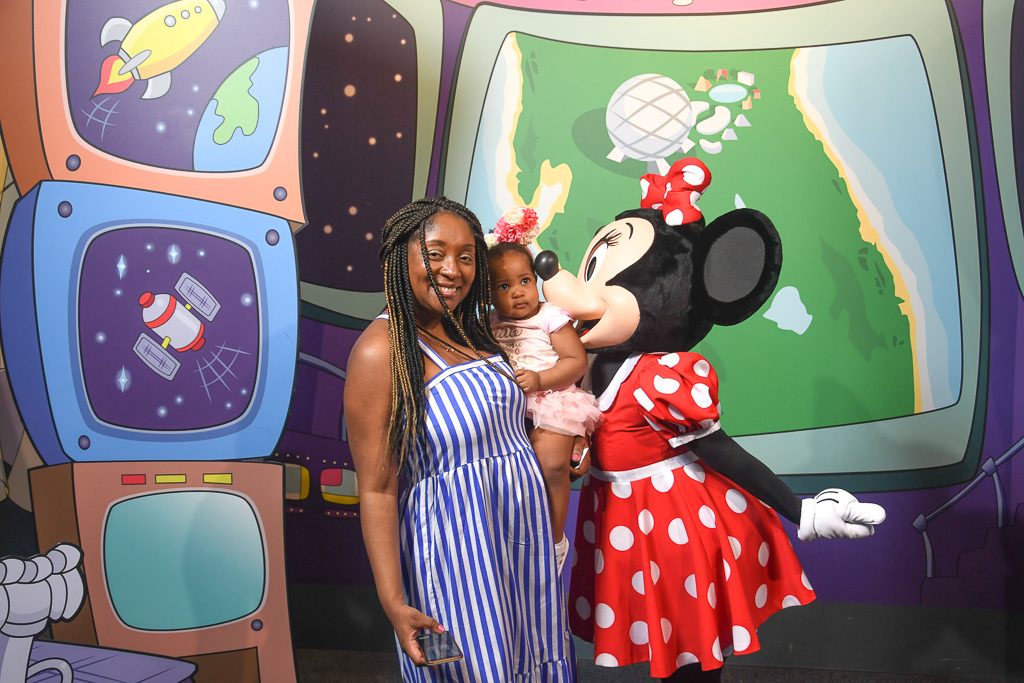 No trip to Walt Disney World with toddlers is complete without a visit with Mickey and friends. Future World at Epcot is one of my favorite spots at Walt Disney World for meeting Mickey and his crew. I'm going to frame this photo of Minnie Mouse giving my sweet girl a kiss.
Anyway, that's all my little lady and I did during our magical day trip to Walt Disney World. You can find more things to do with little ones at all four Walt Disney World parks here.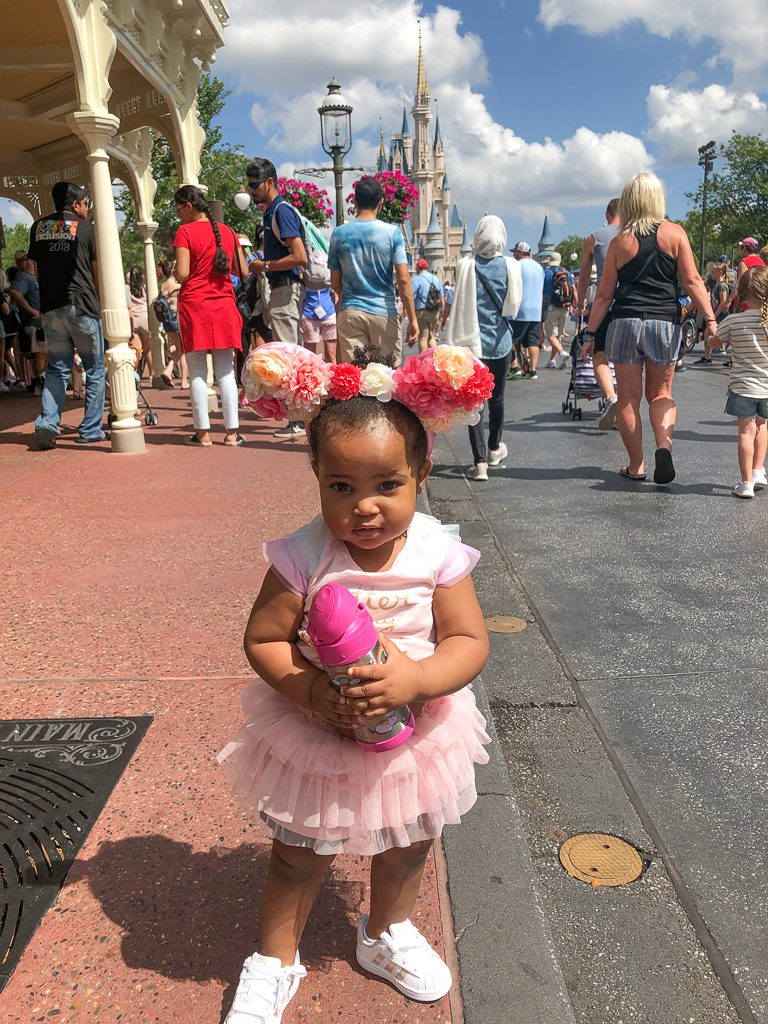 If you've visited Walt Disney World with toddlers, what were your favorite things to do there?
Wondering where to stay at Walt Disney World? Read about our family's experience staying at Disney's Animal Kingdom Lodge here.