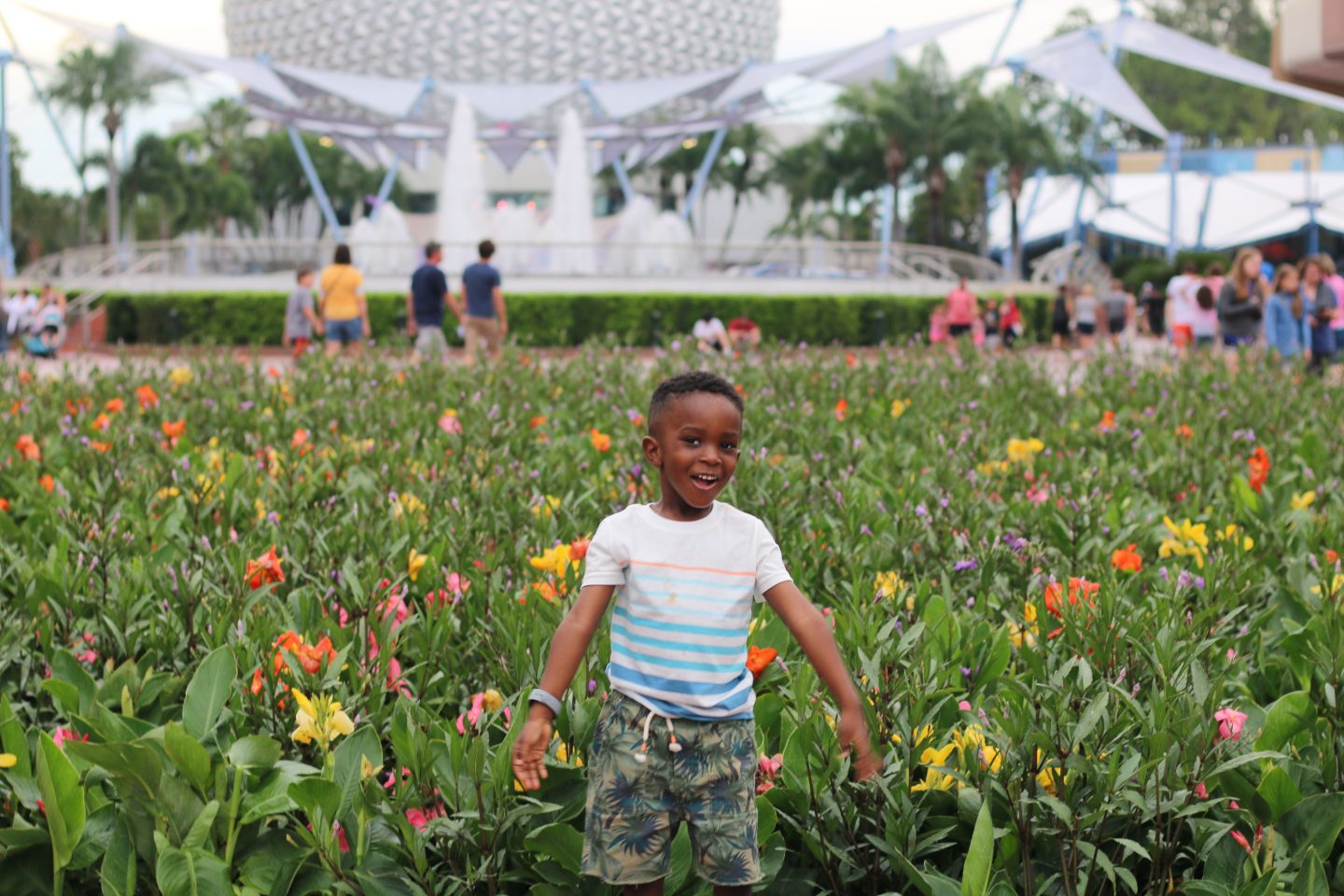 That Mickey Mouse sure knows how to use his magic well! I say that because it was only a week after my husband and I started discussing taking the kids to Walt Disney World that we magically received an invitation for our family to visit one of the happiest places on earth. How did Mickey Mouse know our plans? Must be magic.  Anyway, my excitement got the best of me and I told the kids immediately. My son was especially excited since it was going to be his very first trip and he asked every single day until we got there. I've never seen him happier and he's already asking to go back. If you have a preschooler too, I wanted to share some of our favorite things to do at Walt Disney World with a preschooler. We also took our daughter when she was a preschooler so I'm including all of the theme parks and Disney Springs.
Disney's Magic Kingdom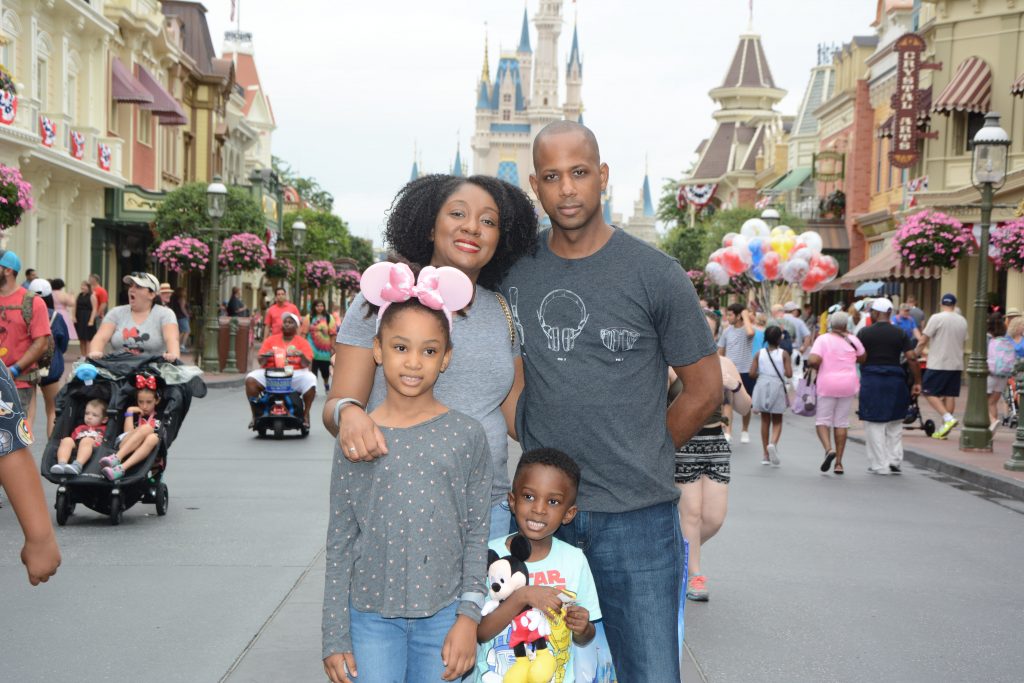 Let's start at the Magic Kingdom, my son's saw so many photos of Cinderella's Castle that he immediately got excited when he saw it in real life. He shouted "It's Mickey's house!" and he even tried to spot Mickey as we walked through it.
Fantasyland
We took him directly to Fantasyland, as we decided to make it a family tradition for our kids to ride Dumbo The Flying Elephant as their first ride at Walt Disney World, it was the first ride my daughter went on when she first visited as well so that made it really special. My son loved it, I could tell he was little nervous at first but within no time a big smile spread across his face as we went flying through the sky.
Fantasyland is the perfect place for this age group, they're still young enough that the characters seem real and that makes it even more exciting. We spotted so many characters like Winnie The Pooh, Tiger and Goofy and all I heard was excitement in his little voice. Fantasyland is just majestic and experiencing it through the eyes of a three-year-old is a wonderful experience.
Move it! Shake it! Dance it! Street Party
Don't you just love when you spontaneously run into some epic fun? That was the case with us and the Move it! Shake it! Dance it! Street Party. After grabbing a bite, we walked right into the party. It was perfect for preschoolers because of the combination of Disney and Pixar characters. Even I screamed when I saw Officer Hopps on Main Street. My little guy was dancing and pointing out all of his favorite characters as the floats went by. If you're planning a trip, be sure to check the times for the street party while planning your trip so you can find a good spot to enjoy it from.
Happily Ever Fireworks
It's so easy to sound like I'm exaggerating but this fireworks display is nothing short of mindblowing. I know my kids were taken away and my son still says it's his favorite part of his Walt Disney World trip. It's inspired by all of our favorite classical stories and movies like The Lion King, Moana, Alladin, The Princess and the Frog, Frozen and much more.  I know many parents of young kids like to have them in bed early but the Happily Ever After fireworks show at the Magic Kingdom is worth missing bedtime.
Disney's Hollywood Studios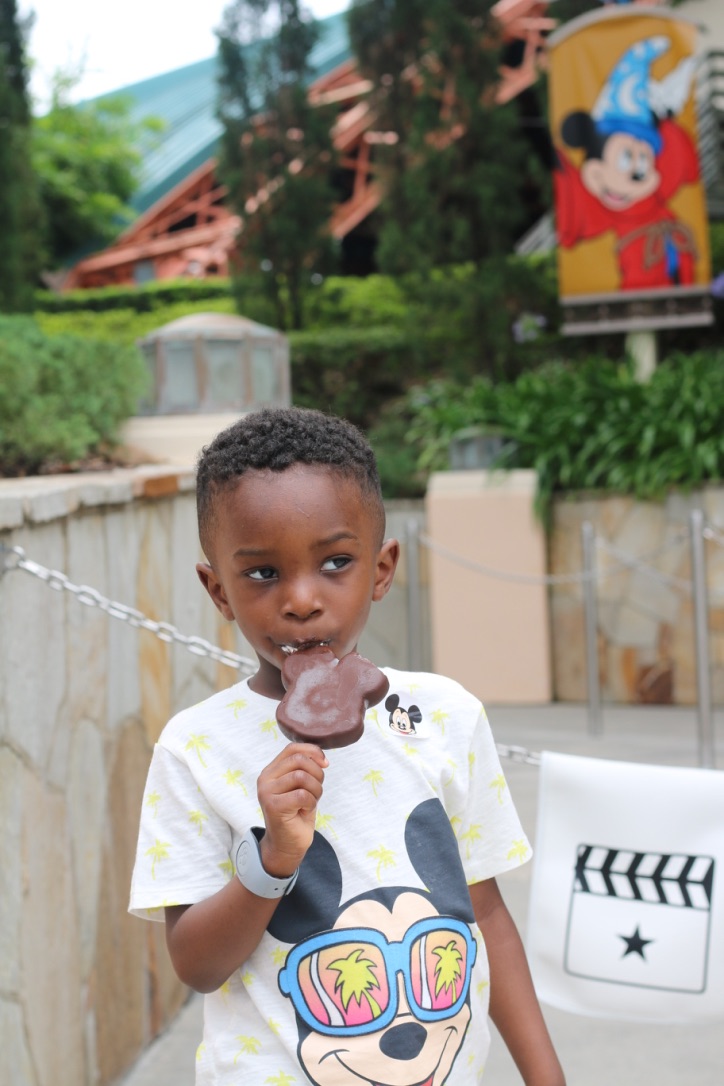 Disney Junior Live on Stage
My little guy was filled with excitement when I told him that we were going to see Disney Junior Live on Stage at Hollywood Studios. The show we saw was It's a Surprise Birthday Bash where with the help of characters from Disney Junior shows help plan a party for Minnie's birthday.  I asked my little guy who he thinks would be there and she called out his favorite characters from shows like Jake and the Neverland Pirates and Doc McStuffins. The Disney Junior Live on Stage show was really fun and since I watch the channel with my little ones all the time, I felt like I deserved to have that experience too.
Frozen Sing-Along Celebration
To say the Frozen Sing-Along was fun is an understatement! This is a must-do for little Frozen fans. Besides singing their little hearts out, the storytelling is fantastic and hilarious for both kids and parents. They even made a man romper reference which was a fun integration of pop culture
Starwars March of the First Order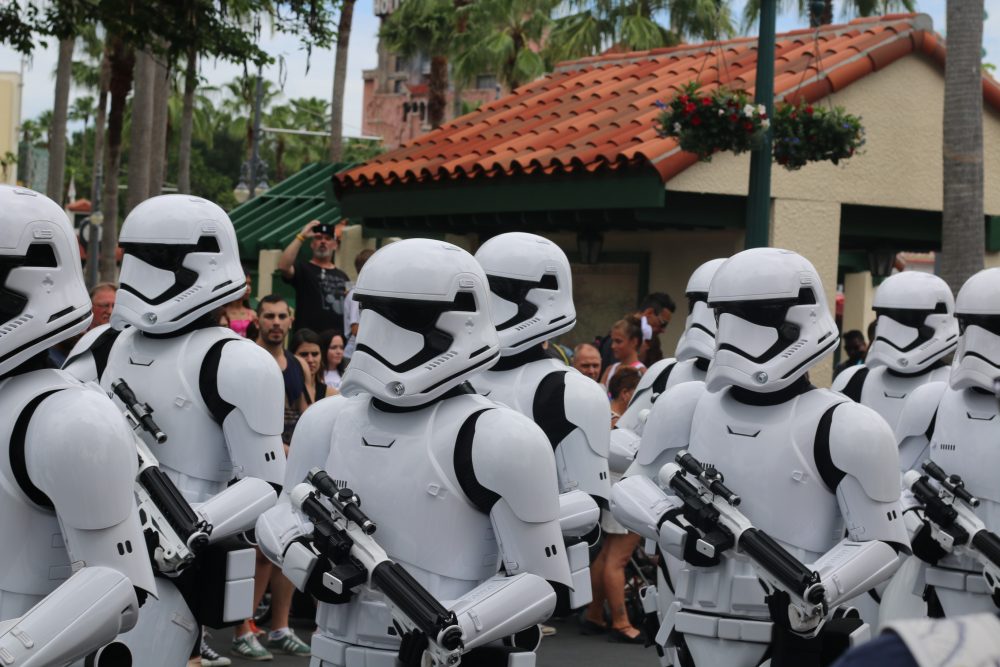 We were lucky enough to witness the March of the first order which was really cool. My son was in the stroller and immediately demanded to get out and march around in one spot.
My little guy also enjoyed Mickey ice-cream pops (apparently they taste different from regular ice-cream pops) while my hubby and daughter got their thrills on the Tower of Terror at Hollywood Studios.
Disney's Epcot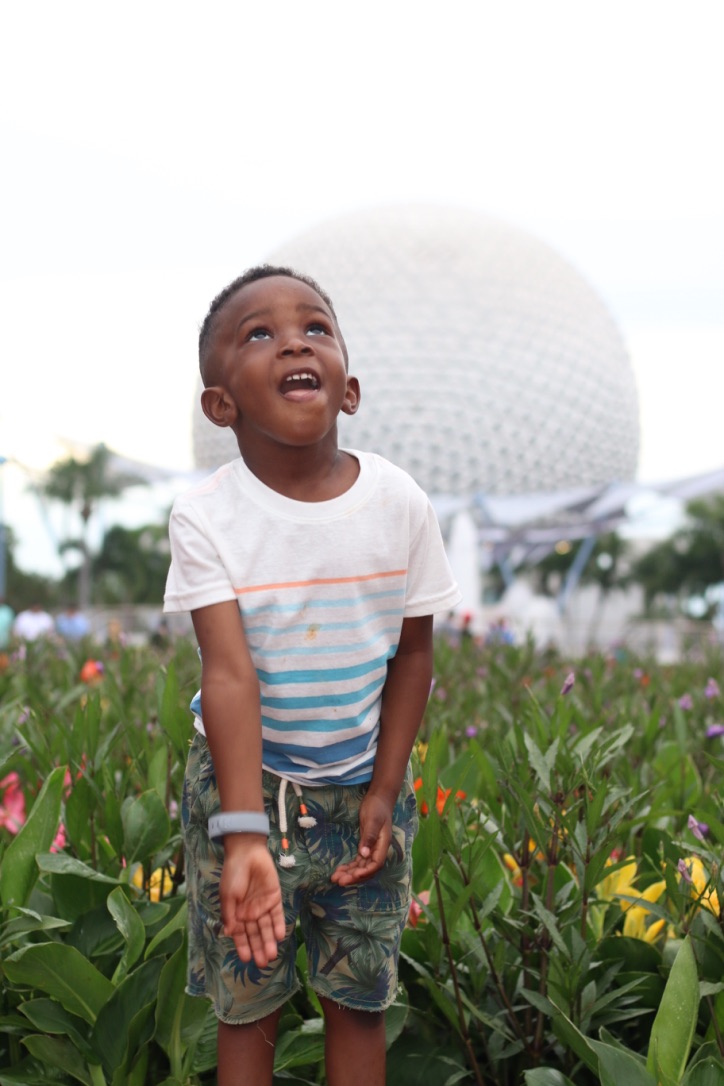 The Seas with Nemo and Friends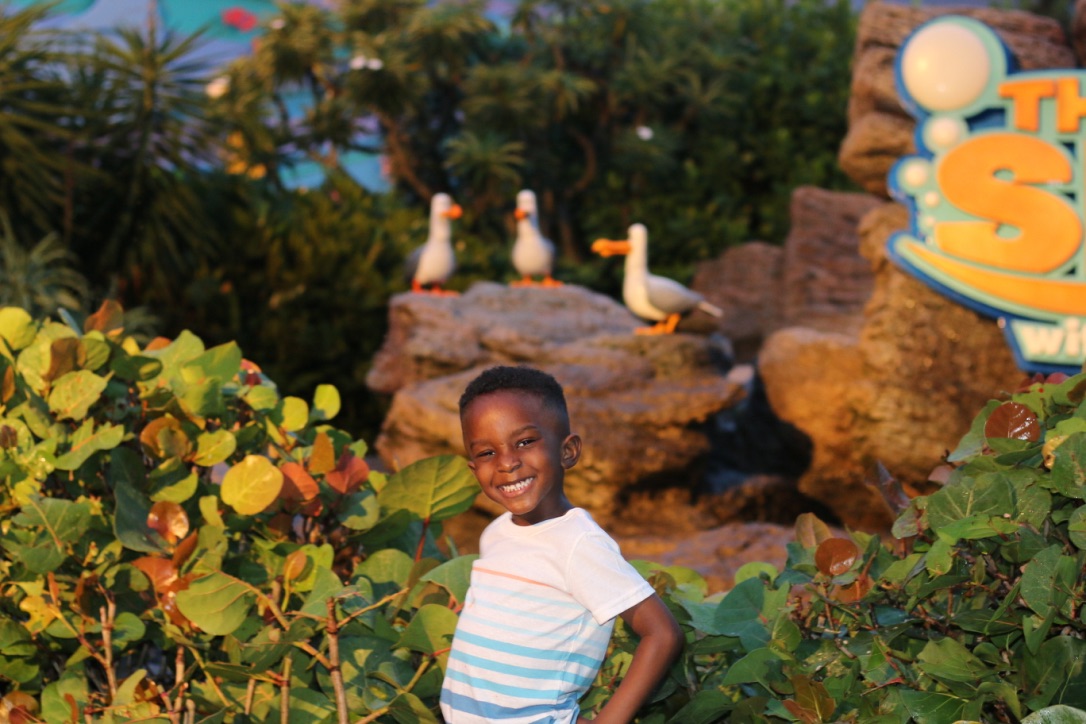 The Seas with Nemo and Friends at Epcot is at the top of my list of attractions for preschoolers! The fun started even before we got inside as my little ones giggled at the seagulls next to the sign saying "Mine, mine, mine!" My son is a huge fan of the movies Finding Nemo and Finding Dory so he enjoyed every moment of searching for Nemo on a ride that took us through Nemo's world under the sea. We sat in a little clamshell that slowly took through our search for Nemo and the imagery is just majestic. At the end of the ride, imagination and inspiration combine the kids got to spot different sea creatures in the huge  5.7-million-gallon saltwater aquarium.  We used our fast passes but as awesome this attraction was I was surprised that it wasn't crowded at all.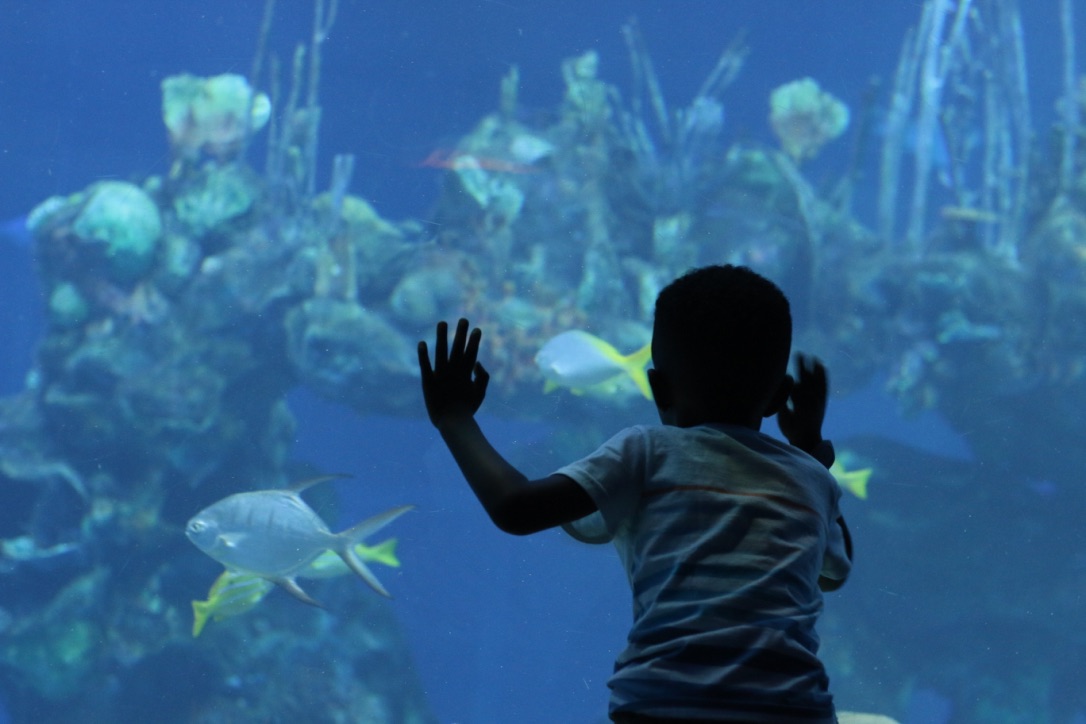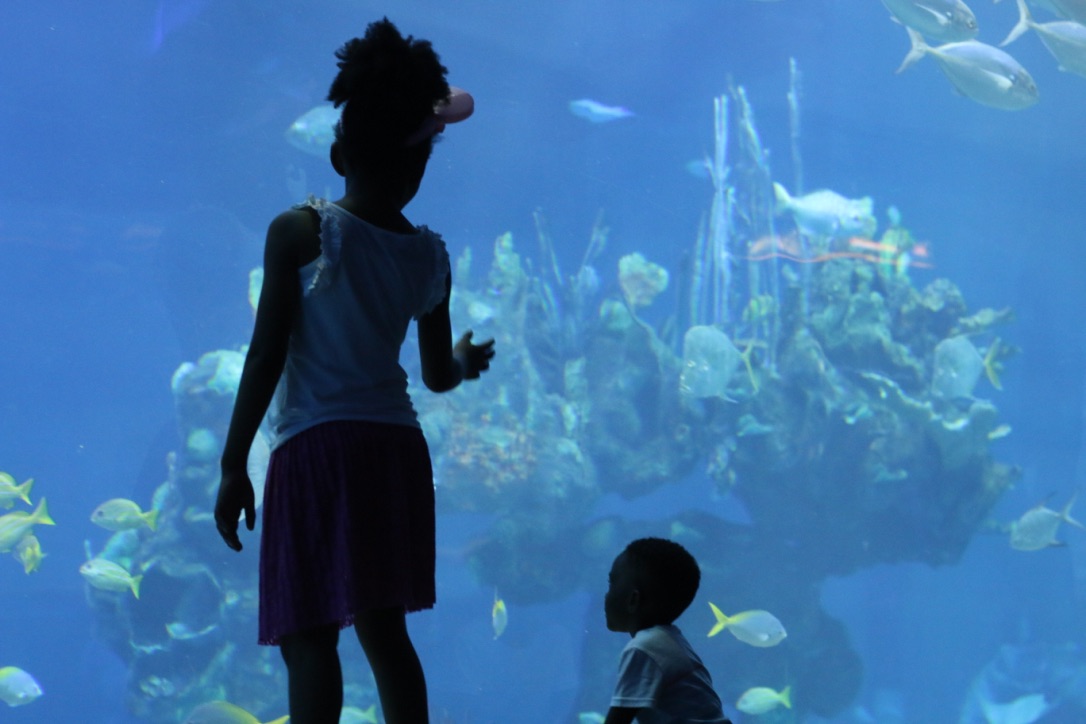 Epcot Character Spot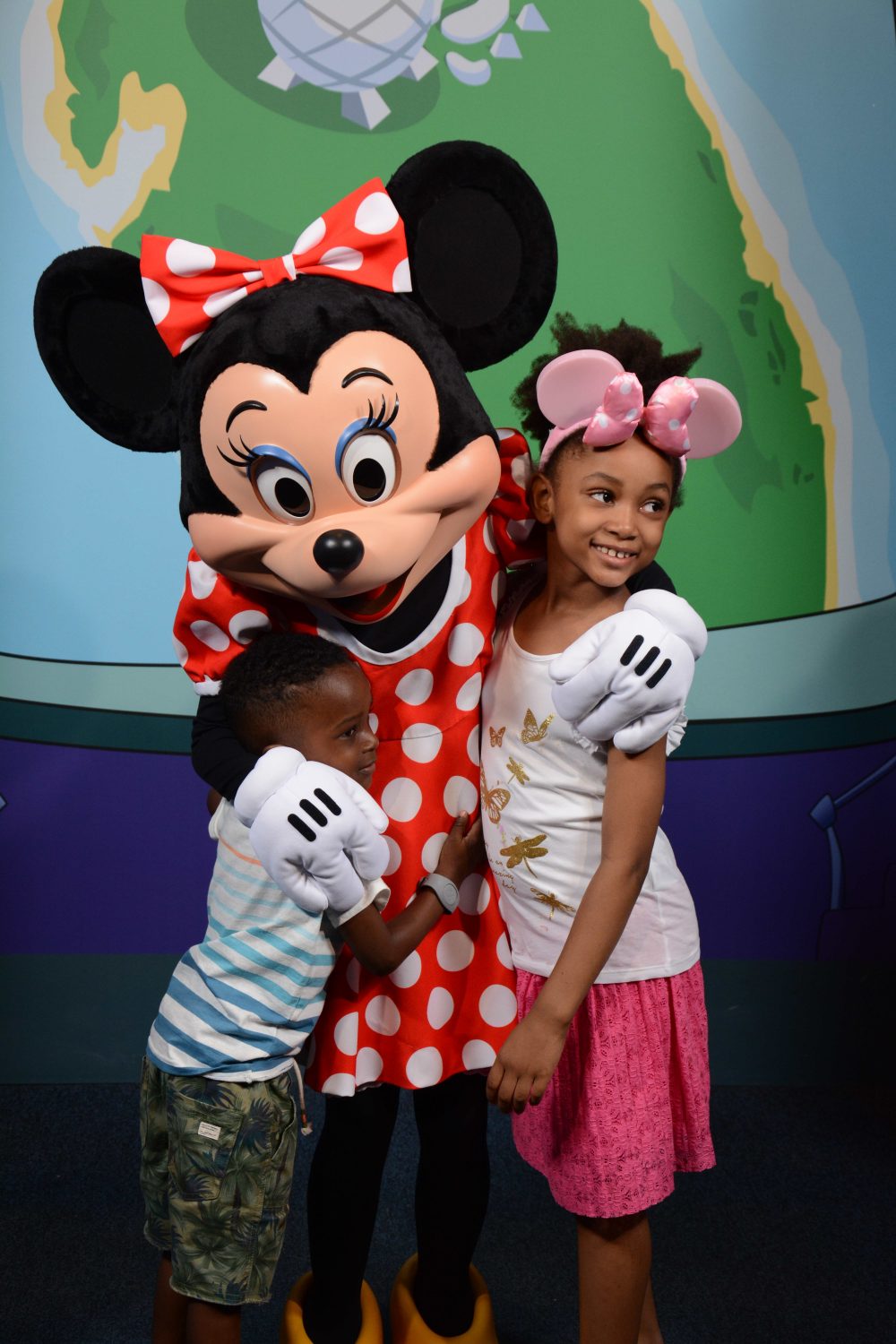 I found that Epcot to be was one of the easiest parks to find and meet the kid's favorite characters. They met Mickey Mouse, Goofy, Minnie Mouse and Baymax. There were also many other characters that we spotted as we walked around the park.  It was really important to my son to meet Mickey, that was at the very top of the list of things he wanted to do. Actually, I used the My Disney Experience app to determine which characters were at what parks, where to find them and the wait times. We were also able to use our fast pass so the wait as really short, only about 10 minutes.
Frozen Ever After Ride
Unfortunately, we didn't make it to the Frozen Ever After Ride but every mom I talked to at the park couldn't stop raving about how good it was. It's on the top of our list for our next visit.
Disney's Animal Kingdom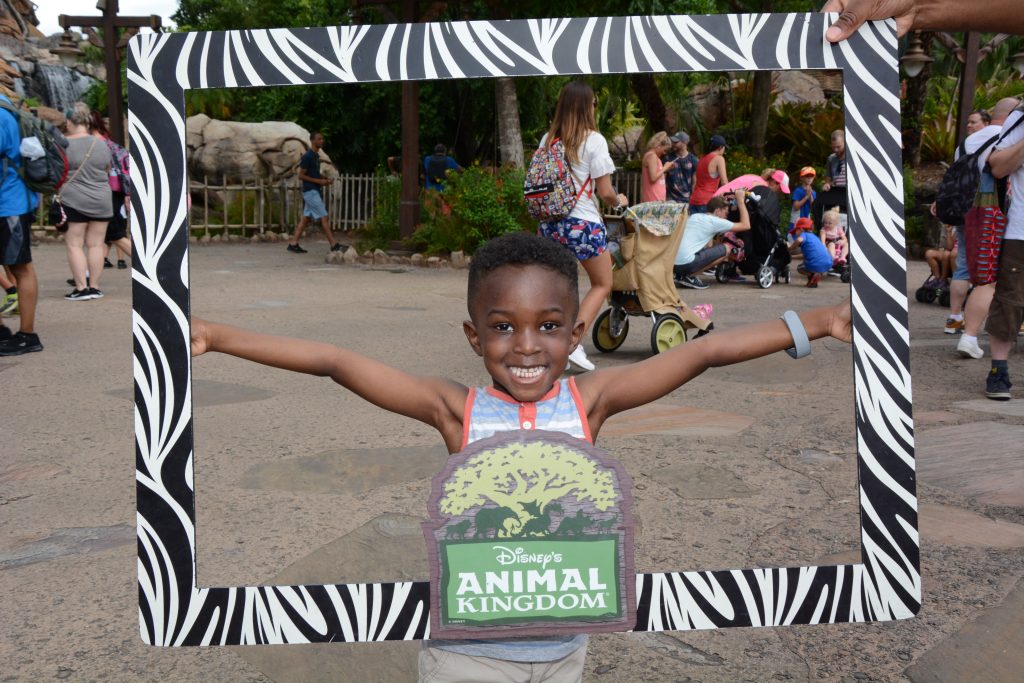 Pandora- The World of Avatar
I fell in love with Animal Kingdom theme park, it was our first visit and I was slightly upset with myself that I never visited before. Our first stop was Pandora- The World of Avatar attraction that opened up only last month. While my husband and daughter got on the Flight of Passage ride (which they swore was their most incredible experience ever) my son and I made music at the drum circle. Then the entire family did the Na'vi River Journey which was really fun for my little guy with so many fascinating sounds and sights inspired by the movie Avatar.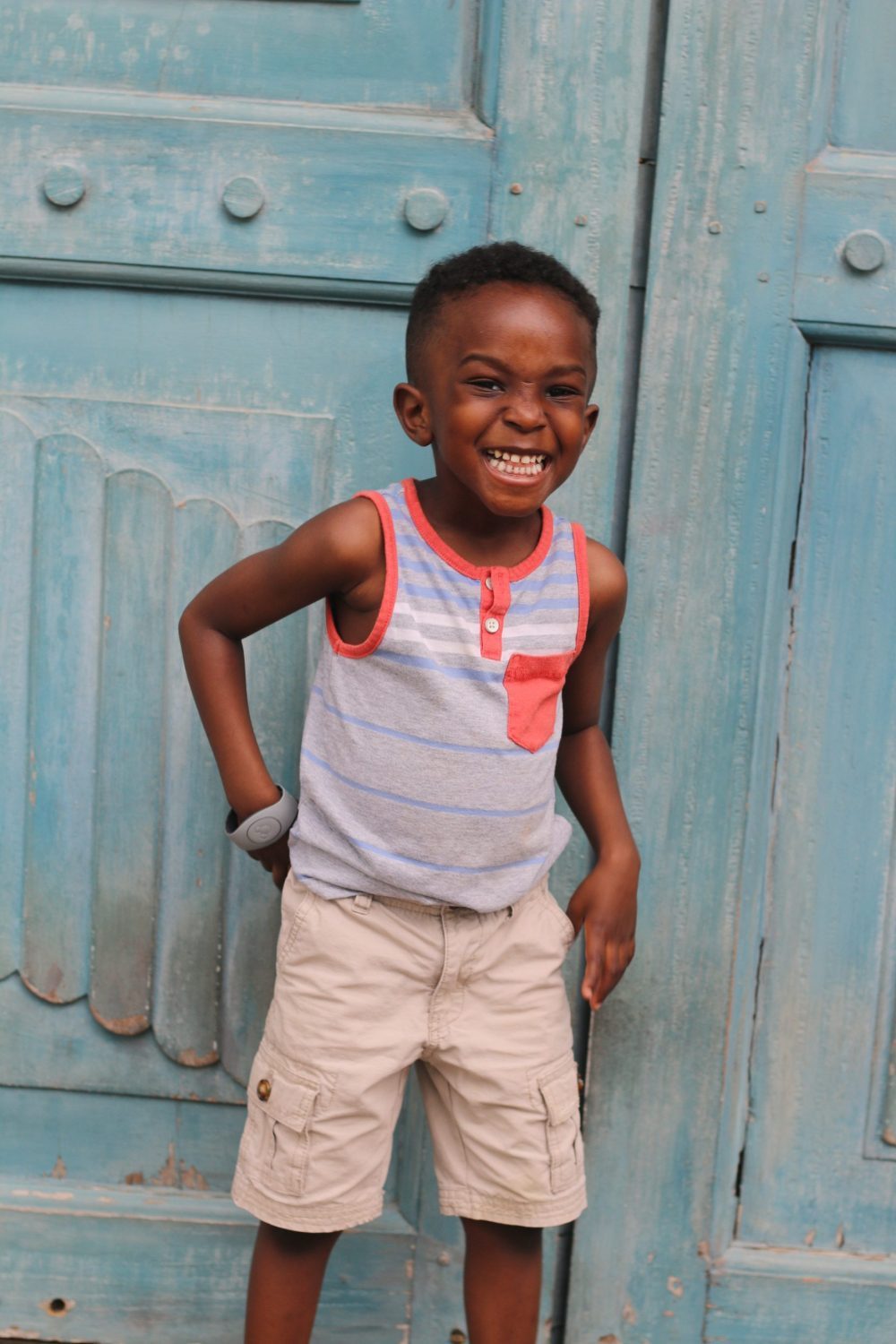 DinoLand USA
My son also loved DinoLand USA, in the cute Dinosaur, inspired carnival we did preschooler friendly rides and played a few games which he remained a good trooper through even though he didn't win.
Kali Rivers Rapids 
My husband really wanted to do this white water rafting ride so we made our way over in the rain from Pandora to check it out. I was a little worried about my little guy but he absolutely loved it. We were wearing ponchos so we didn't get soaked but others who took the ride with us did.  I think my preschooler would definitely recommend Kali River Rapids especially after we went full speed down one of the slopes and got splashed he yelled out:"That was awesome!"
Nightly Discovery Island Carnivale
As most of you know, I am a Caribbean girl so I am always down for a carnival celebration. My kids are the same so we had to stop and join in the fun Discovery Island Carnivale. I loved the fact that the kids were able to dance along with the dancers. They loved every second of it, I felt really nostalgic. Everything about this carnival from the music, bright costumes, dances to the scenery gave you the feeling like you were on an island.
Disney's Character Breakfast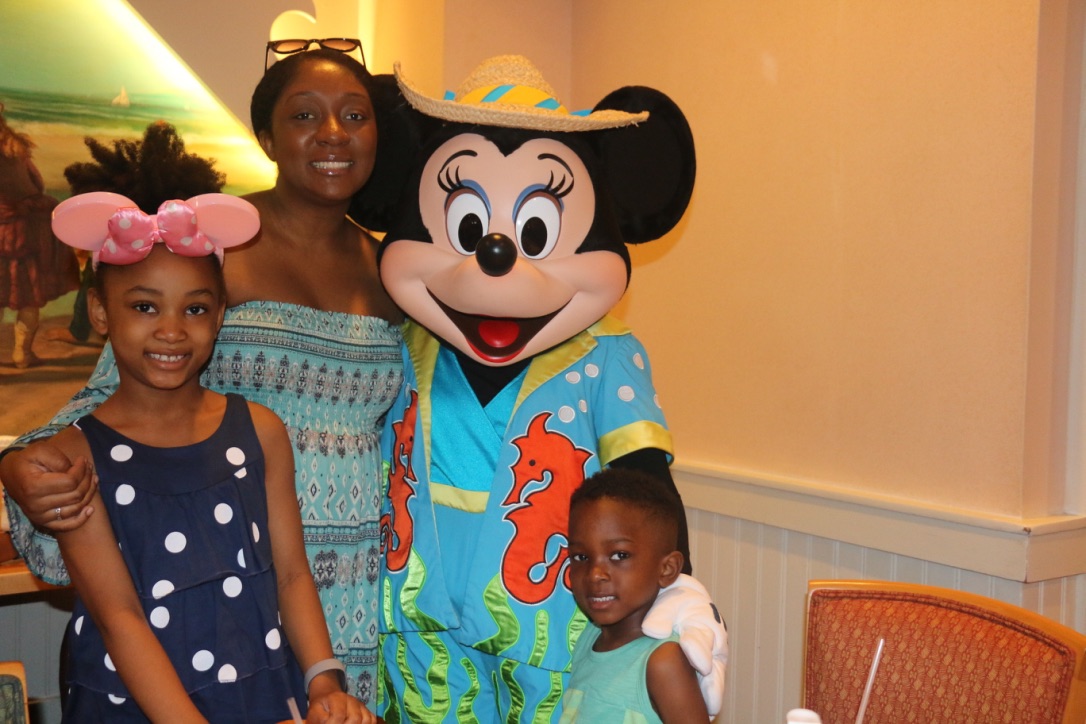 My little guy was lucky enough to not just visit Mickey at the theme park but also to hang out with him the next morning for breakfast. We headed over to the Disney Yacht Club Resort's Cape May restaurant for breakfast with our favorite Disney characters. The best part of the character dining experience is that they came to our table several times to play, dance with the kids, give autographs and take photos. This is a really comfortable setting for preschoolers, my son certainly seemed more relaxed with each round the characters made.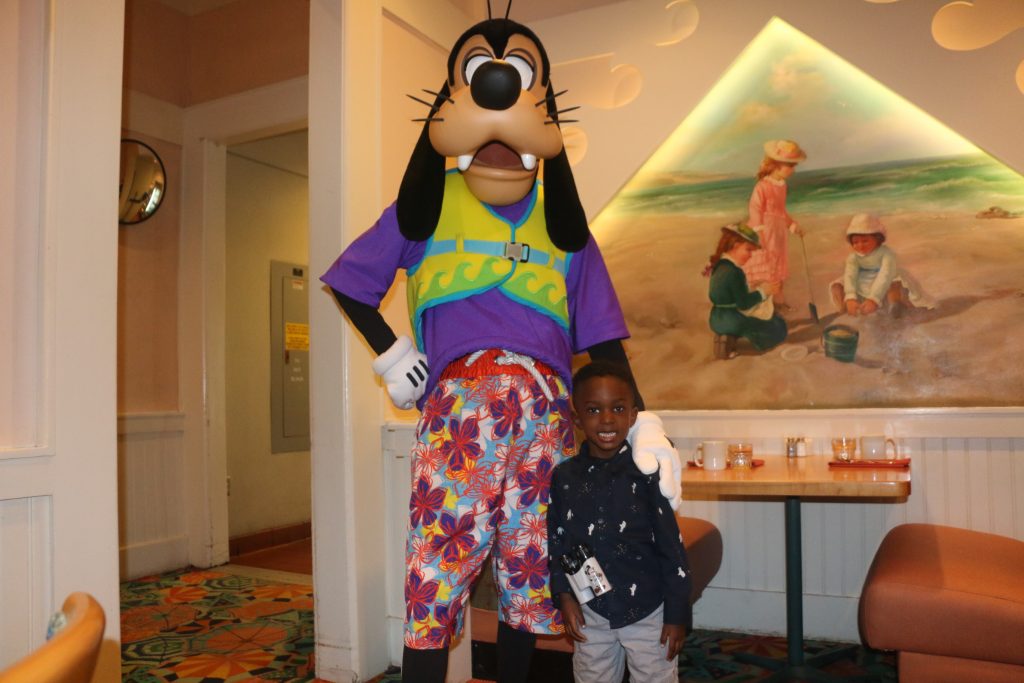 Shopping at Disney Springs
World of Disney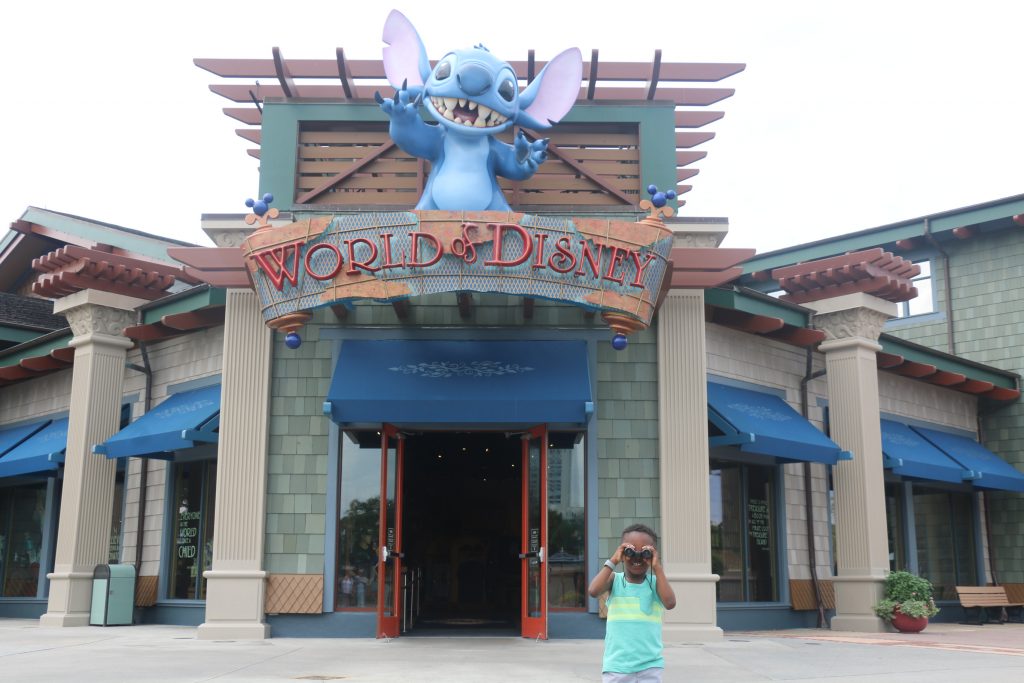 In the past, I've taken in just the theme parks so I was excited to explore Disney Springs, which offers fantastic shopping, entertainment and dining. It's perfect for a laid back day with the family.  We were really excited to check out the World of Disney store which is the biggest Disney store in the world. If there is anything you ever wanted from Disney and couldn't find it, it's probably here. We took the opportunity to get some souvenirs and my little guy was happy to get a new pair of Disney binoculars.
Bibbidi Bobbidi Boutique
After shopping, we headed over to the Bibbidi Bobbidi Boutique for my little guy to get a transformation into The Super Knight he really is (hence his nickname). He looked so handsome and loved his sword and shield that he got as part of the package. This made me really happy because I wasn't sure how the transformation of a boy would go but they did a fantastic job.  While boys became handsome knights, girls became Disney princesses. The experience definitely deserves its own post which I will share soon.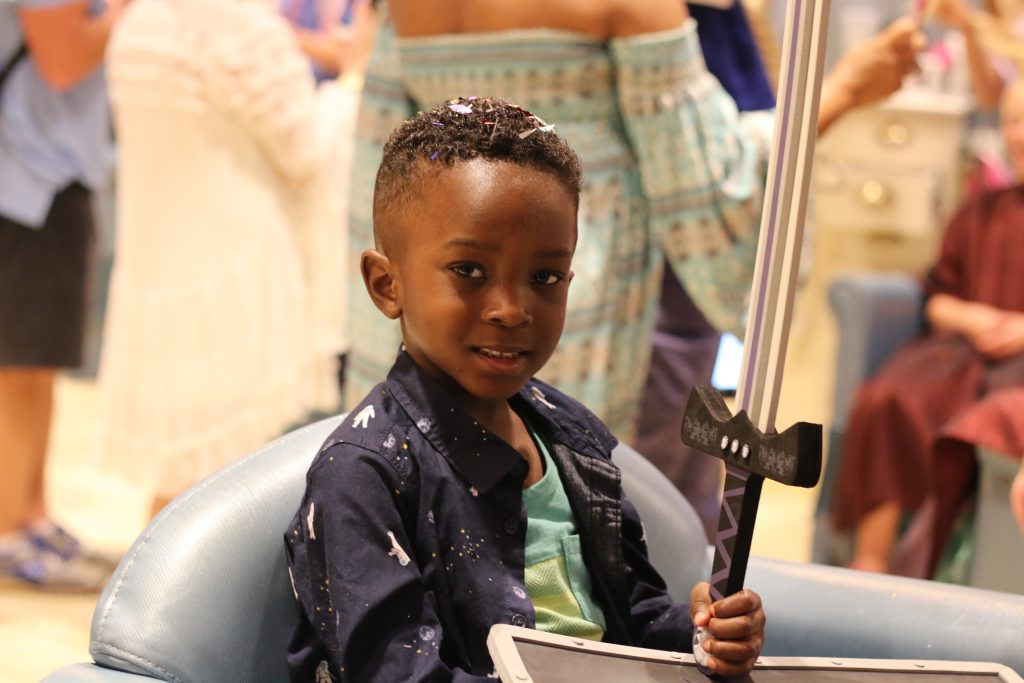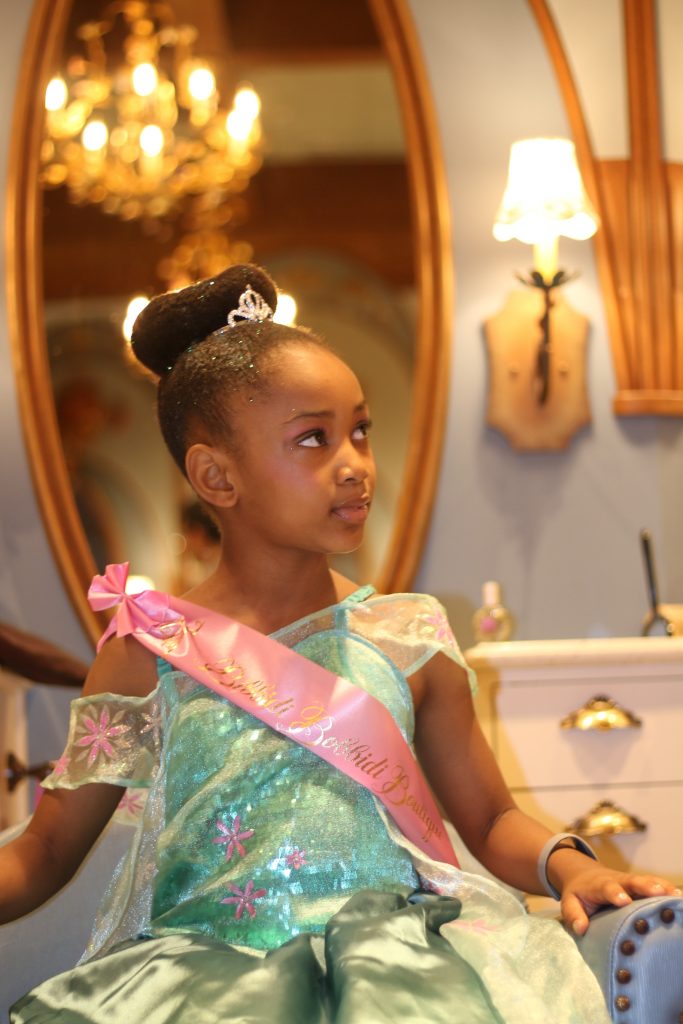 We did so much at Walt Disney World with my little guy that I could keep writing for days but these were our absolute favorite and if you're planning a trip with a preschooler, you should add them all to your itinerary.
Have you taken your preschooler to Walt Disney World? What was your child's favorite attraction?
Disclosure: Our family was invited and hosted by Walt Disney World Resort. As usual, all opinions expressed are my own.