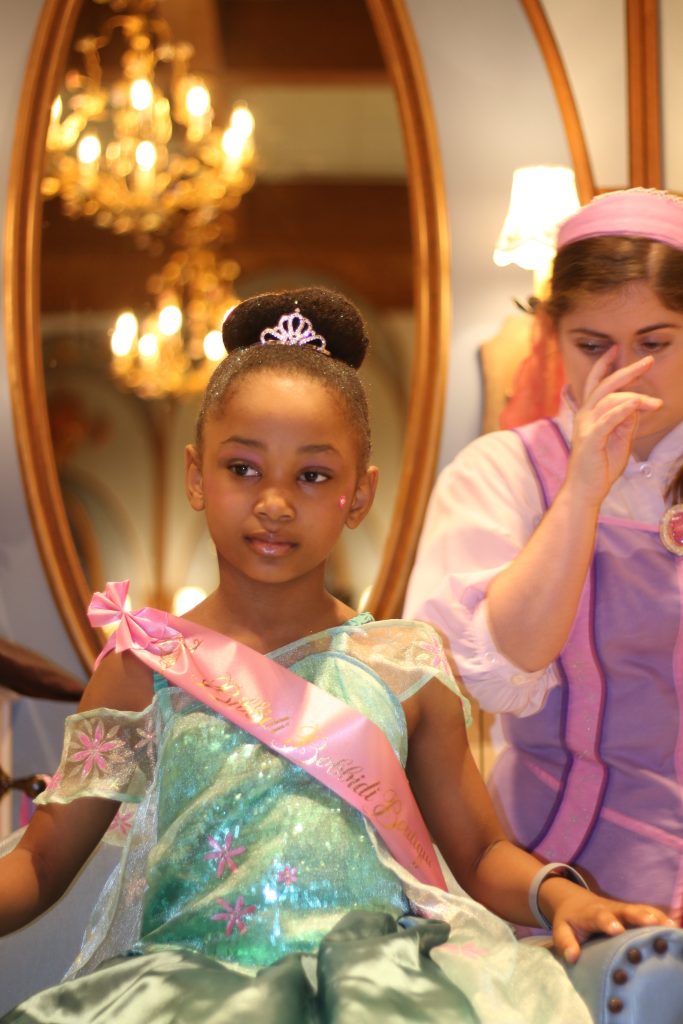 My family was invited and hosted by Walt Disney World Resorts. As usual, all opinions expressed are my own. 
Listen, I've been bursting with anticipation to share all of the details our Disney Bibbidi Bobbidi Boutique experience, it was even more fantastic than I imagined. If you aren't familiar Bibbidi Bobbidi Boutique it is an "enchanted beauty salon" for kids ages 3 to 12.  The stylists who are affectionately nicknamed Fairy Godmothers-in-training did an exceptional job with both of my kids, The Princess Fairy and The Super Knight. In this post, I wanted to share all of the details from Bibbidi Bobbidi Boutique experience from our arrival to our departure.
Our first step was to select our services, for my daughter, we purchased a dress (Elsa's summer dress) as decided she would do her hair, makeup, and get a manicure. For my son, we went with hair styling. There was only one option for boys costumes, a shirt that wasn't really his style so we skipped it since he was really excited about getting a sword and shield like a real knight. I've never heard anyone mention services for boys at Bibiddi Bobbidi Boutique so I was surprised that they had a package to make him feel special too. Next, the kids Fairy Godmothers-in-training came out to introduce themselves.
They then led them to a magical dressing room with a talking mirror with a special message for them. This really got the kids excited about their makeovers.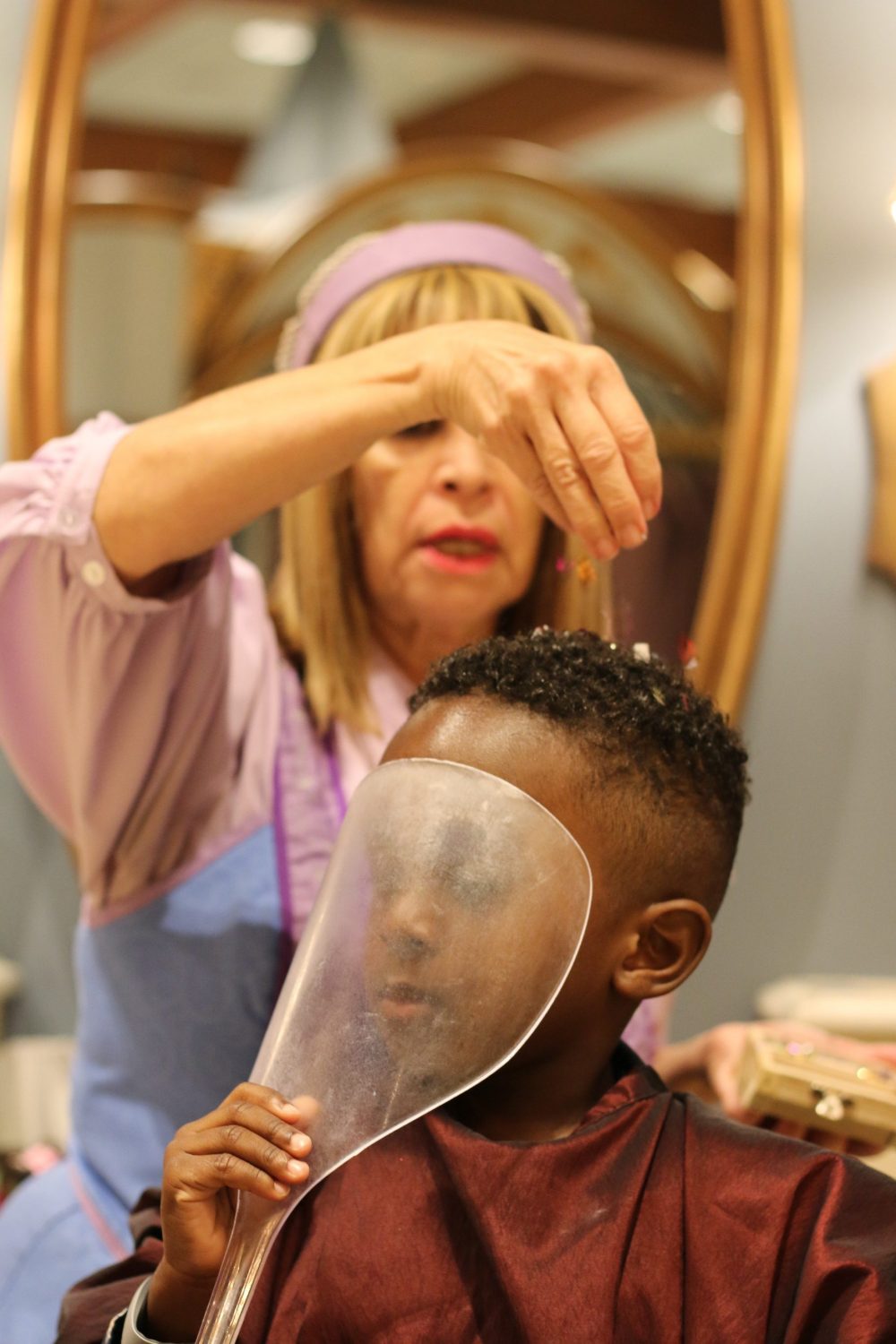 My son's stylist was also from our area so she was happy to have him in her chair. She kept calling him her little neighbor which was sweet. One of my fears as a mom of kids with naturally kinky curly hair is having products used in their hair that could possibly dry or damage their hair but they used a brand that I love and trust, Giovanni gel and conditioner. She then molded my son's natural curls and they look really shiny. Next, she used her magical wand to sprinkle pixie dust on him, bringing his power as The Super Knight to life.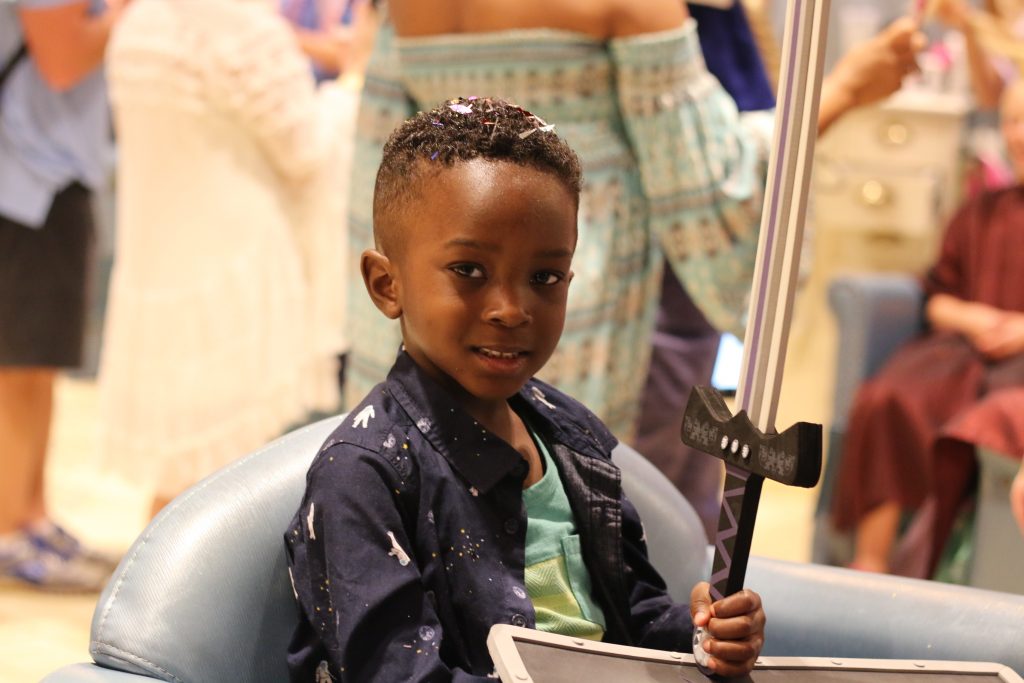 Meanwhile, my daughter was getting her hair done by two talented ladies, they were incredible and aI shared a few video clips of them working on her hair my Instagram stories and many of you commented that you were also impressed by how well my daughter's natural 4C hair texture was handled. I even joked with my husband that they did it much better than me.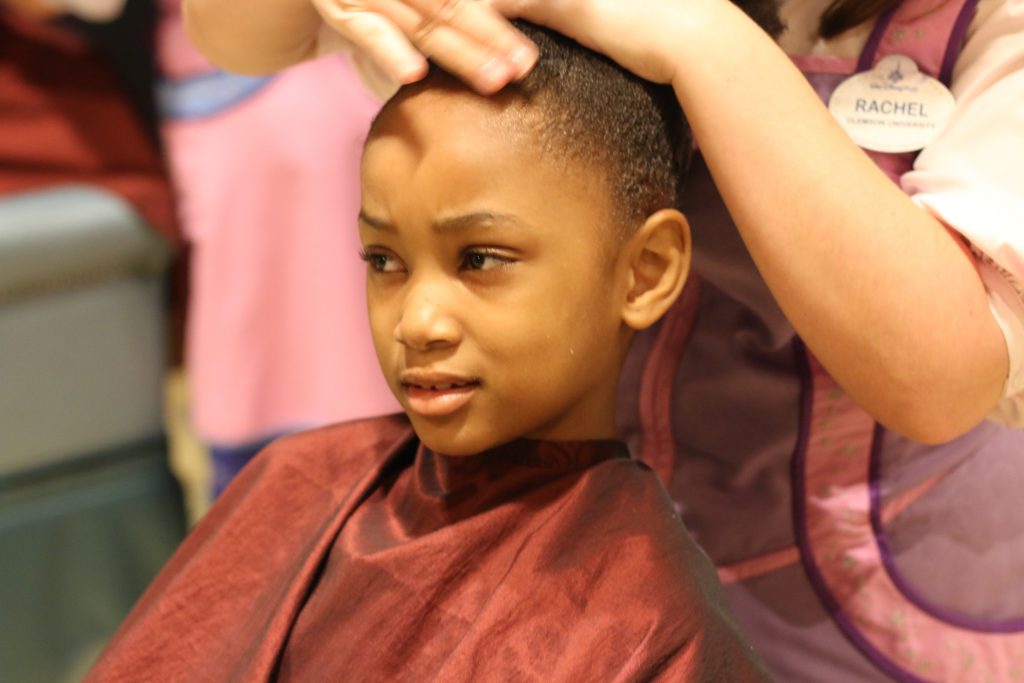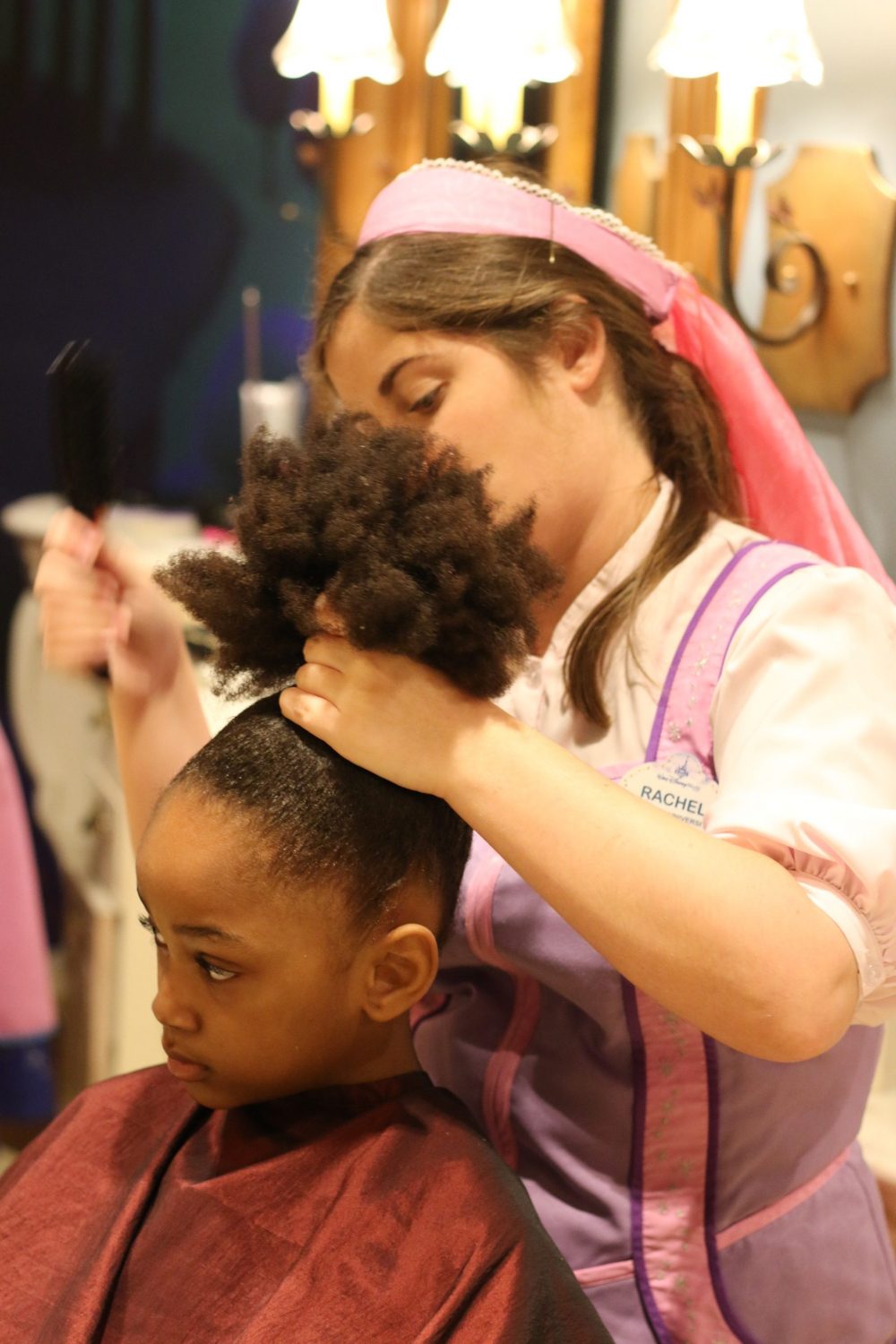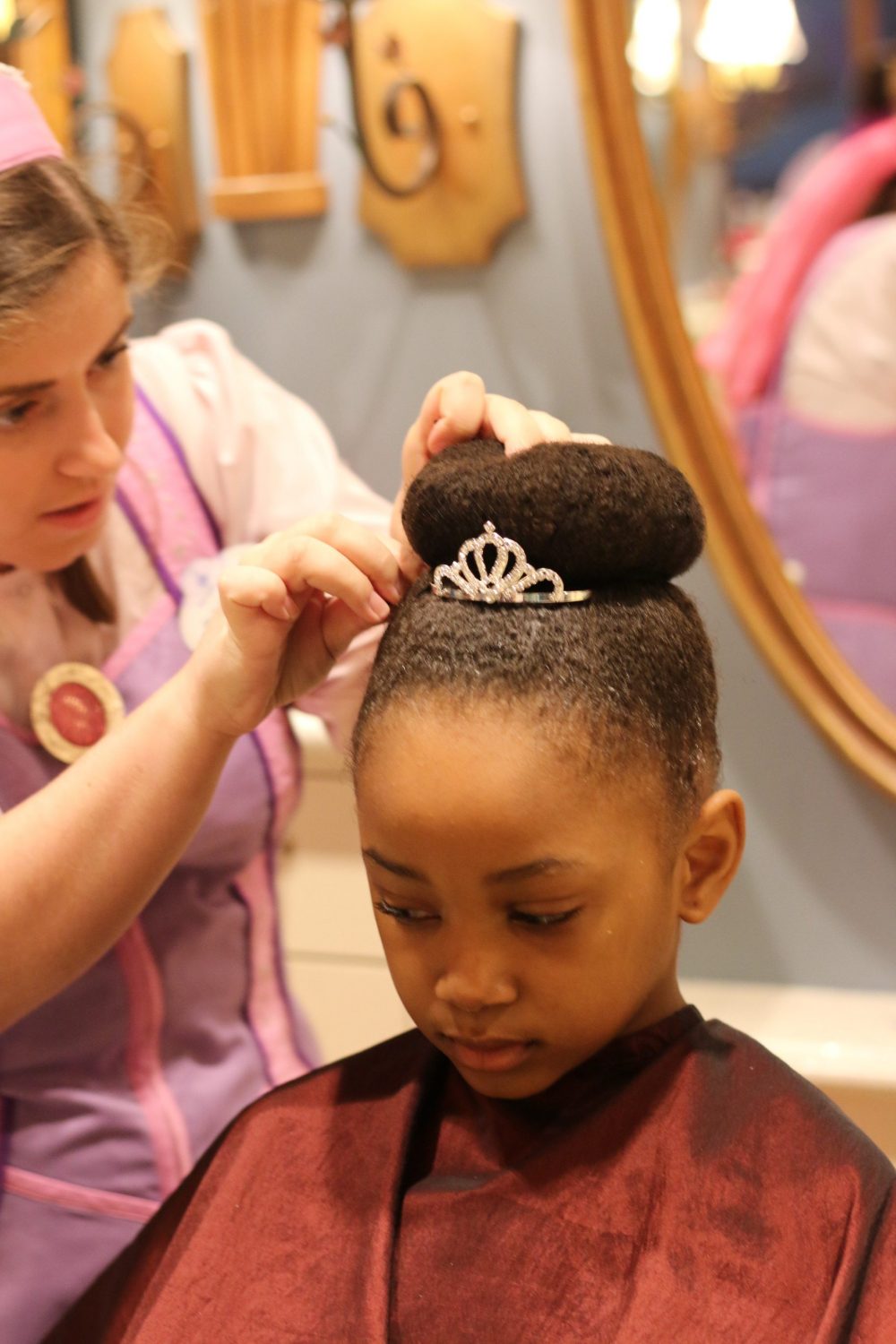 Once her gorgeous bun was done, they applied her makeup and gave her a manicure. She was excited to have the chance to wear makeup since she always ask us for permission and the answer is always no.  They used a kiddie makeup palette with nude and subtle shades.  Her manicure was princess perfect, silver glitter which her dad and I found to be age appropriate.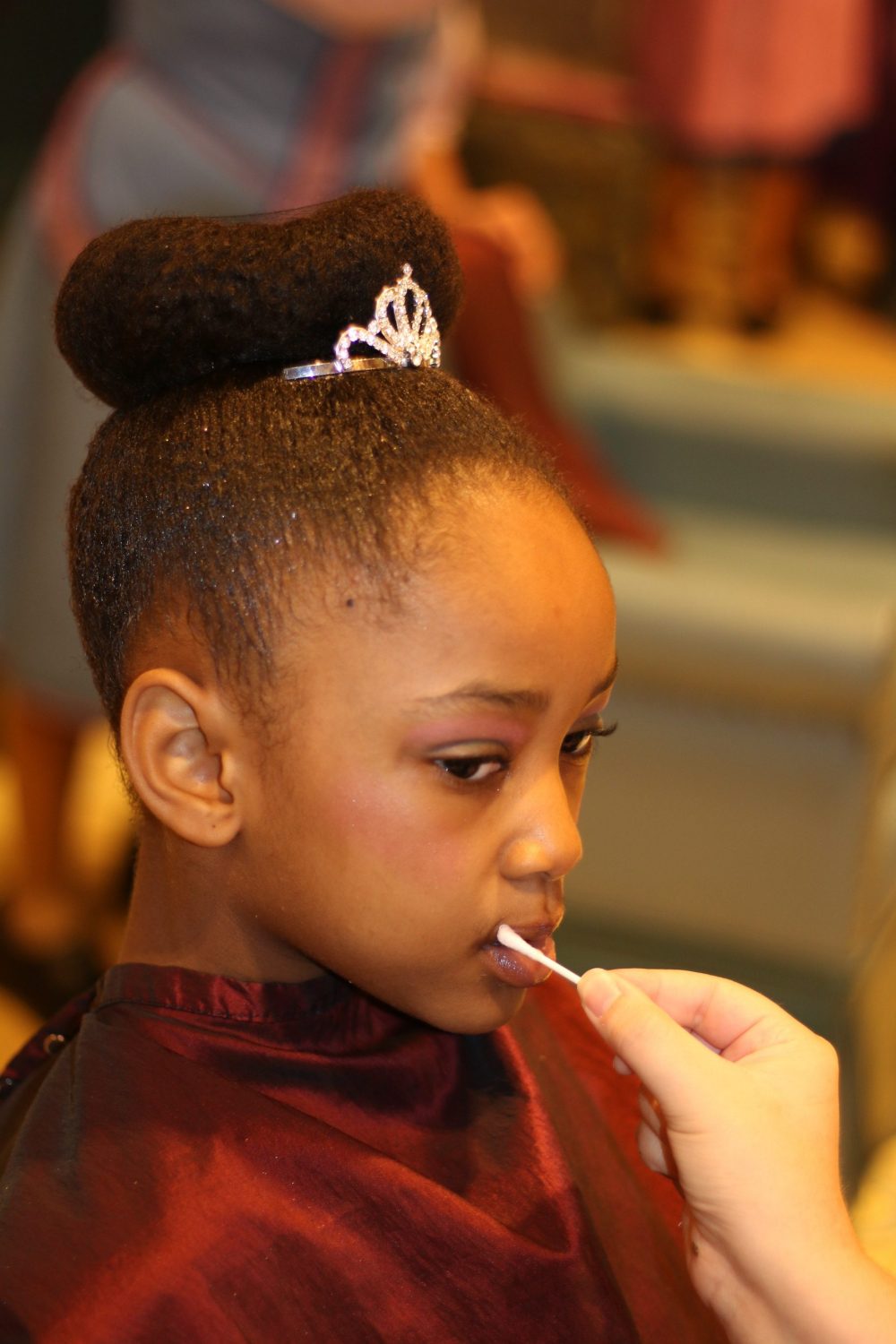 Once it was all done, her Fairy Godmother-in-training spun around her chair so she could face the mirror and that's when the magic occurred, she saw herself as a pretty princess. Her Fairy Godmother-in-training then sprinkled her with pixie dust to activate her royalty.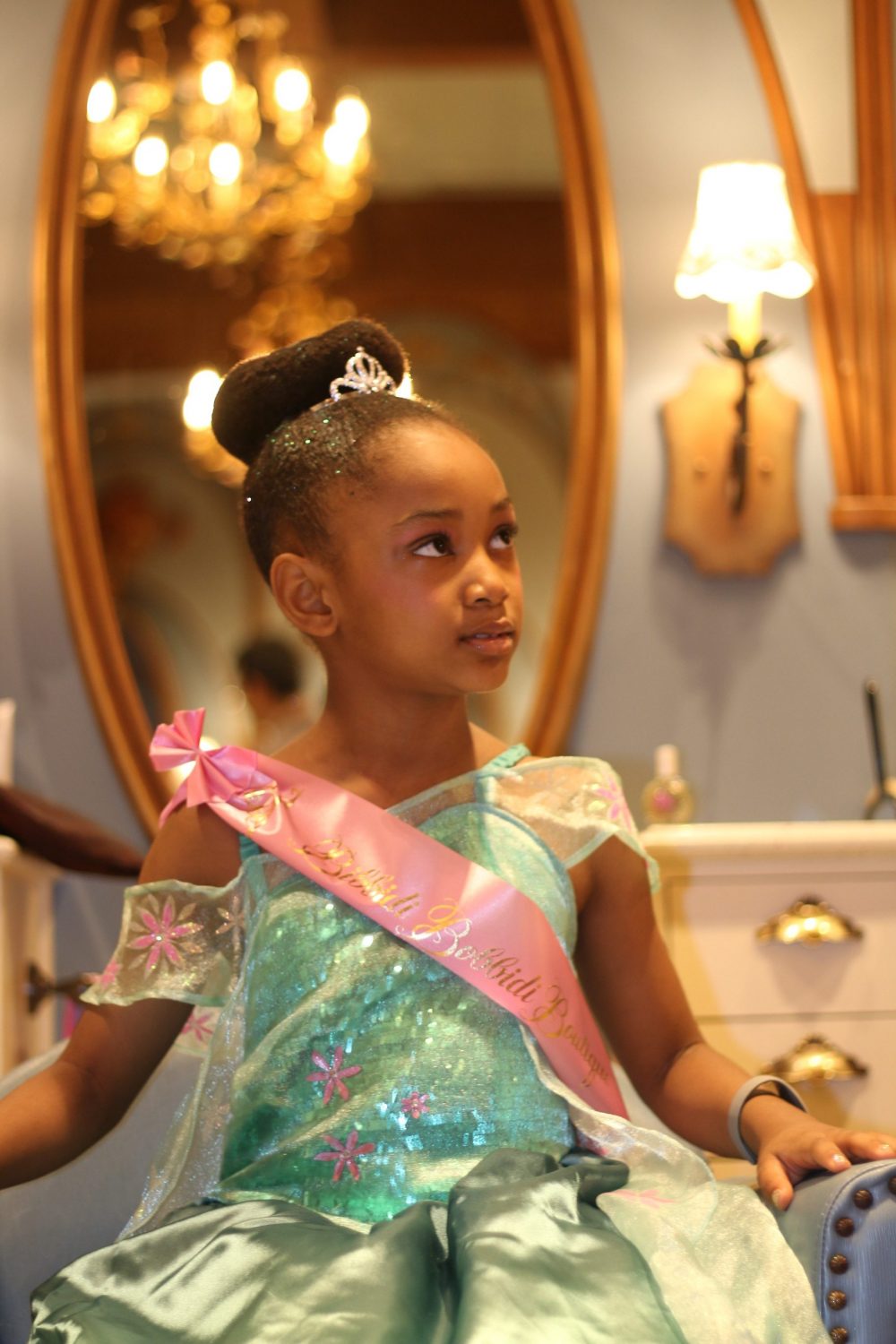 What I loved about this salon was that everything you could possibly think of to make the occasion special was available. My little princess and knight were then whisked off to take photos into a studio at the Bibbidi Bobbidi Boutique. They posed in front of a carriage for photos to create memories of their visit that I know they would never forget.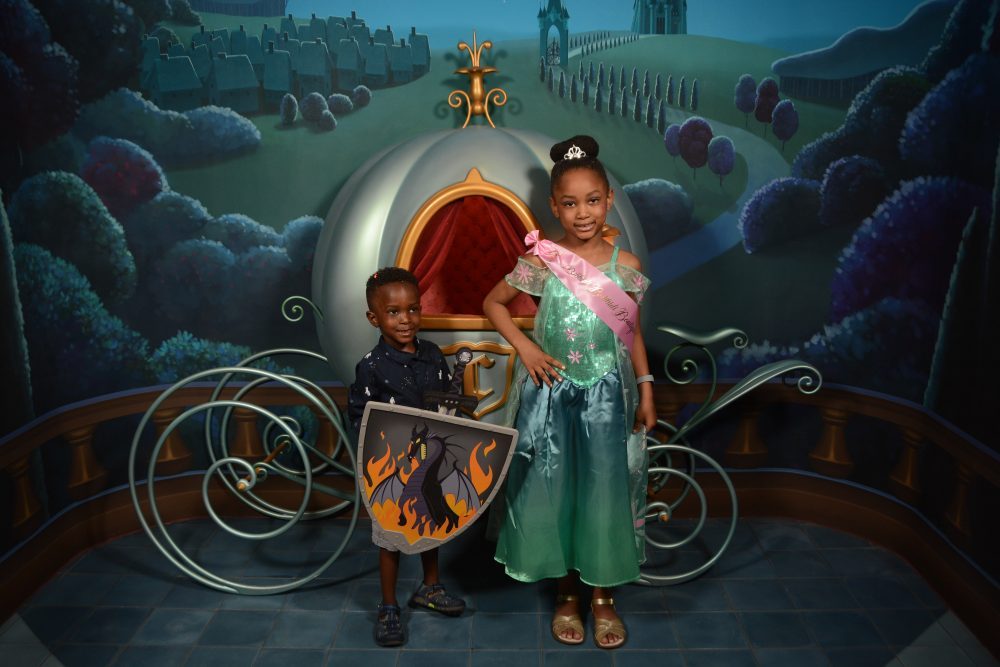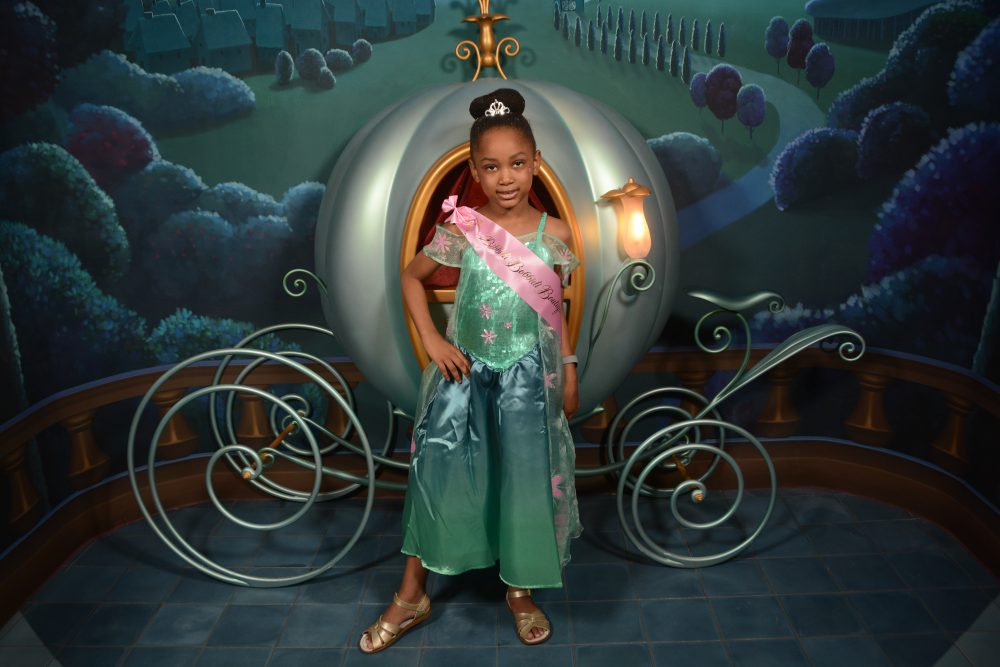 On her way out, The Princess Fairy was given a cute baby pink and gold backpack with goodies to maintain her makeover. It included product samples, a comb, brush, nail polish, decals, and aftercare instructions.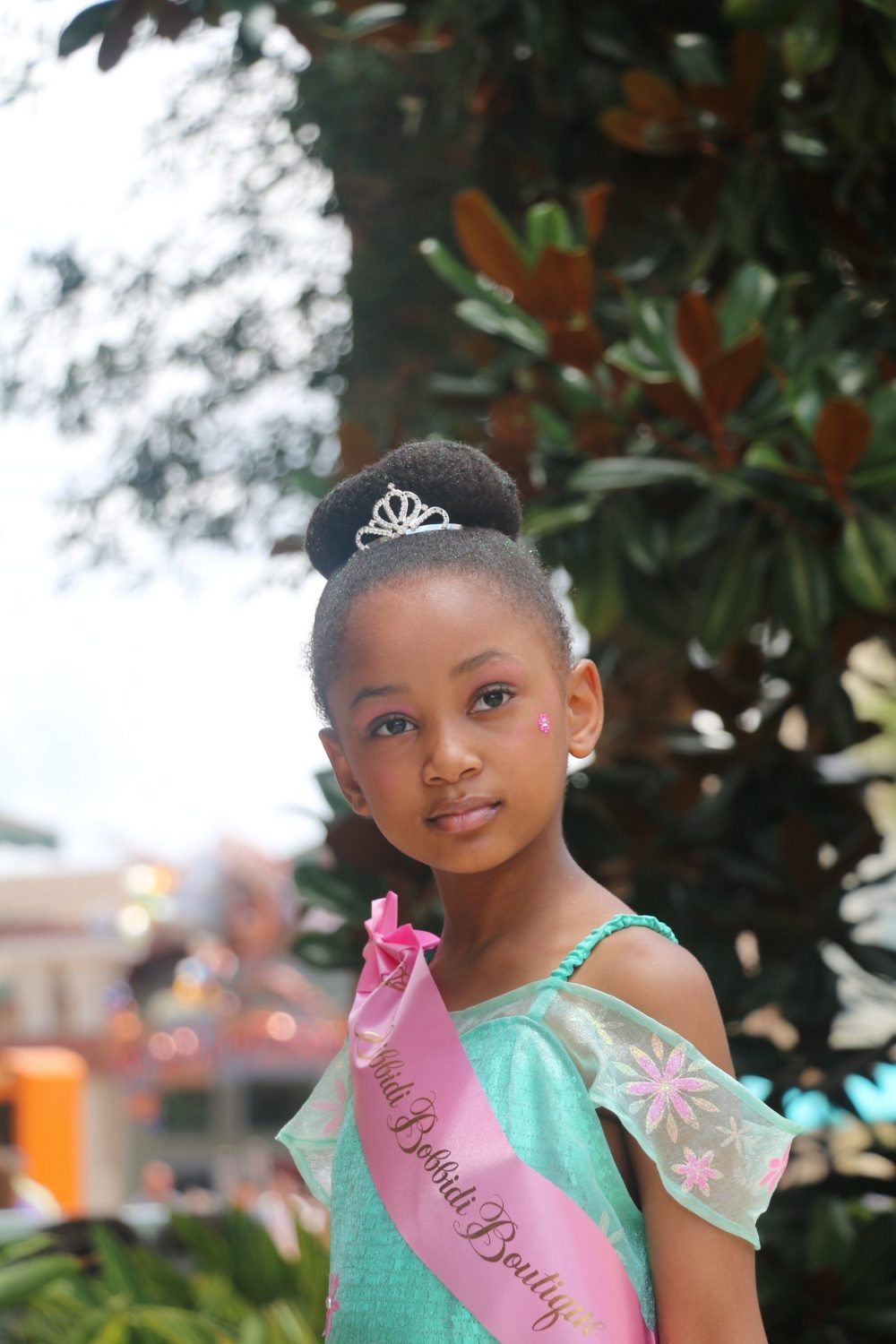 We visited the Bibbidi Bobbidi Boutique in Disney Springs but there are also locations at the Magic Kingdom and Disneyland.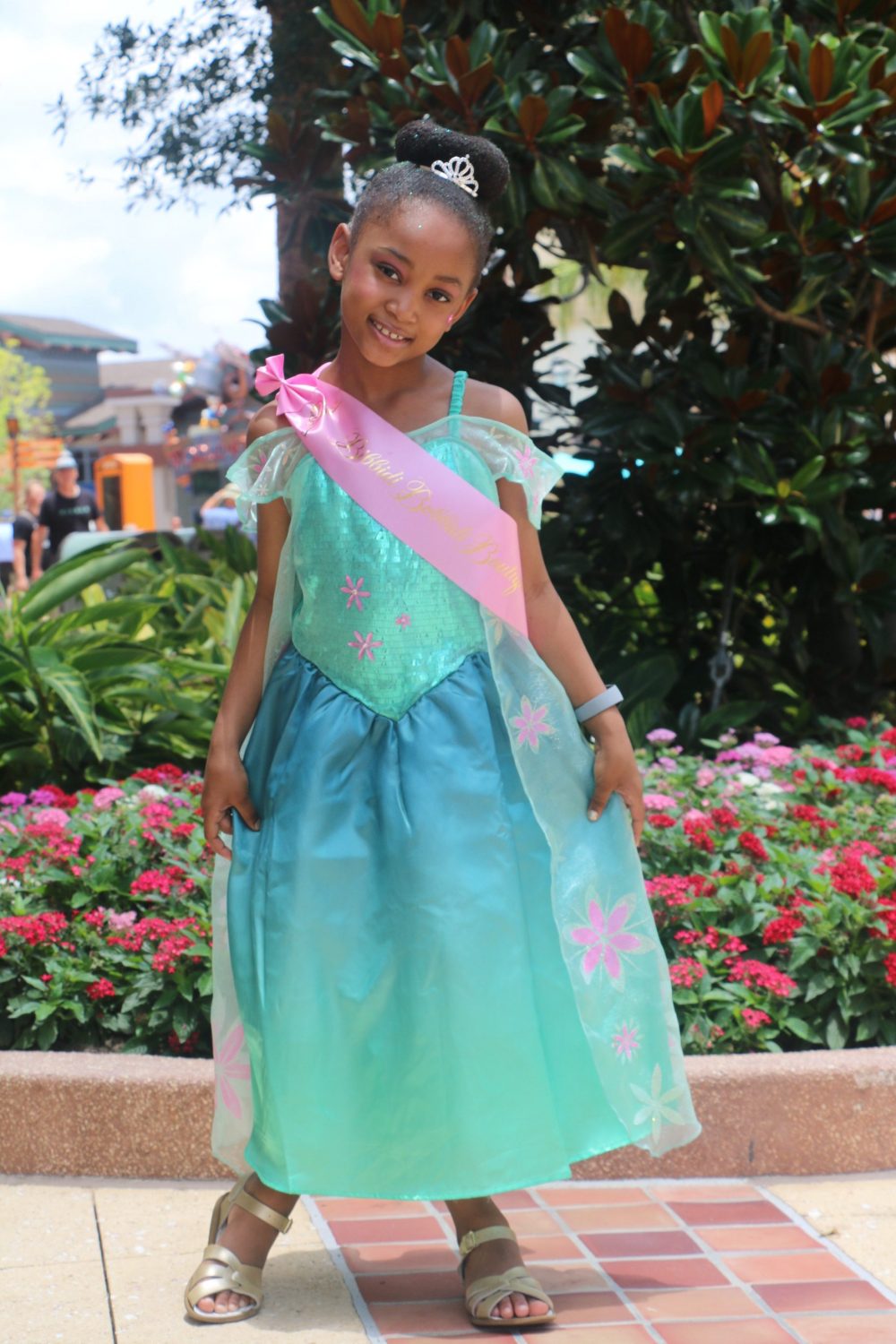 We had a really wonderful Bibbidi Bobbidi Boutique experience and I'm looking forward to going back again when our new baby is big enough.
Have you ever taken your kids to Disney's Bibbidi Bobbidi Boutique?
YOU MAY ALSO LIKE:
If you enjoyed this post, you would love this post on things to do with preschoolers at all Walt Disney World parks and Disney Springs. Read it here!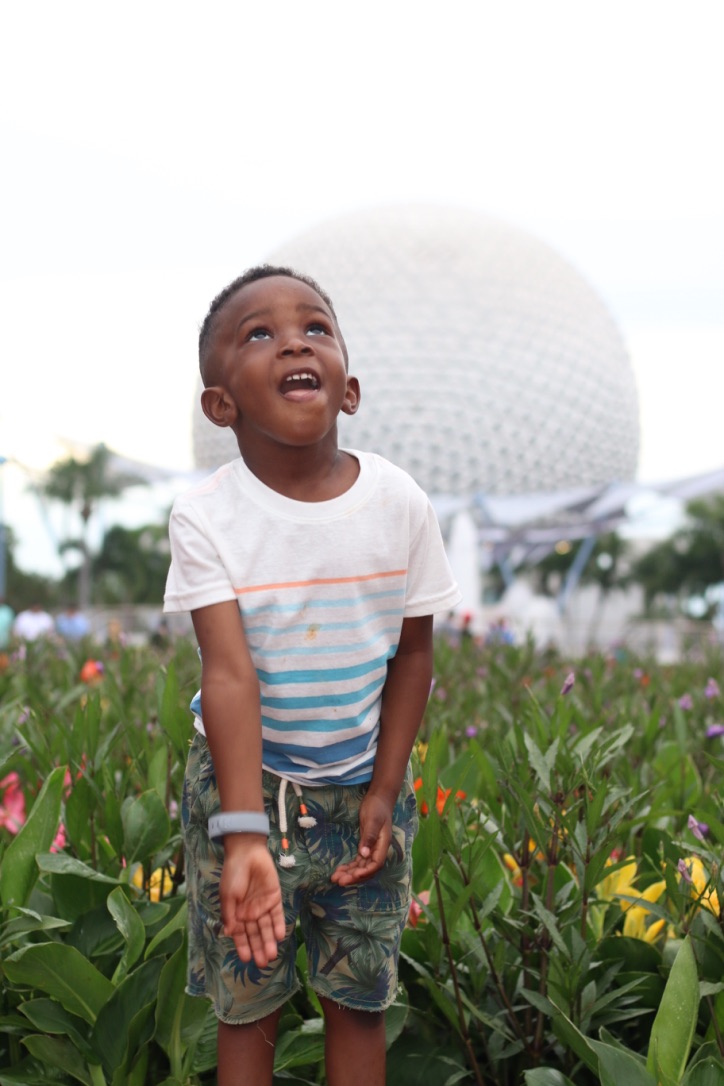 Come join me on Instagram:
[instagram-feed]