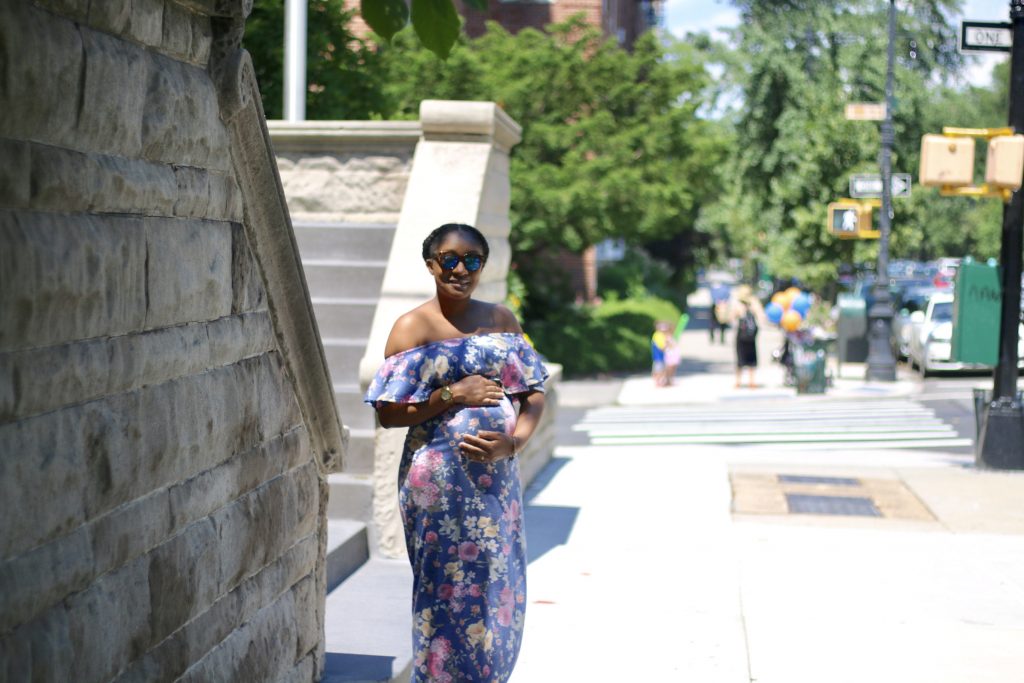 Today, I decided to open and my share some of the thoughts from my pregnancy journal particularly on the subject of self-confidence.
This is my third pregnancy and it's much different from the first two, it's no secret that my first pregnancy was hard…I was high-risk due to gestational diabetes and the first trimester felt like hell with non-stop nausea.  I stressed everything during those first two pregnancies from the doctor's  concern that my son wasn't developing properly to fears that my daughter would be a very big baby due to the effects of diabetes. This third time, I am not stressing anything because I know from those experiences that everything always works out.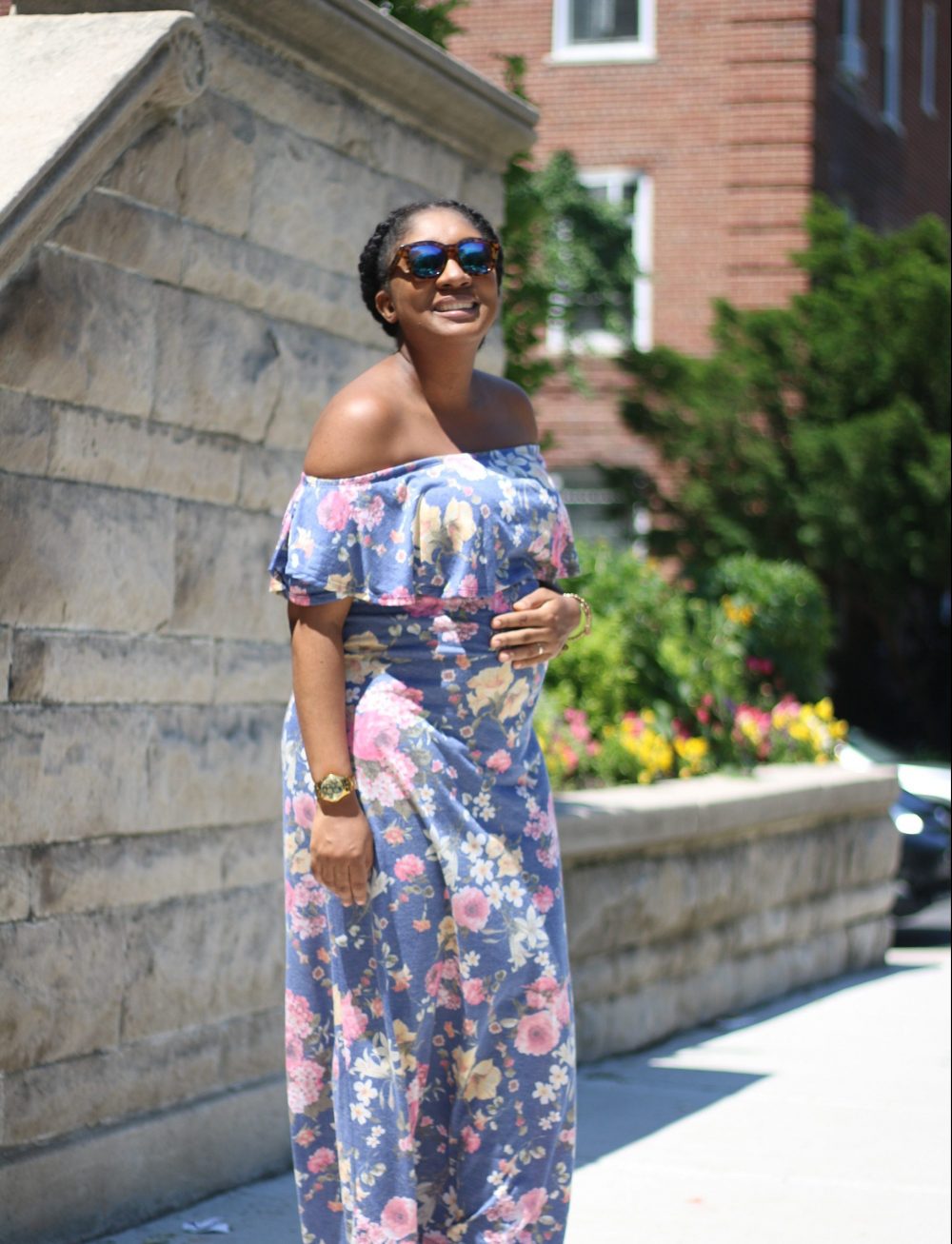 It's a mixture of faith, maturity, and confidence that comes from being a mother for almost 7 years. I've relaxed and learned to let go of the things I can't control during pregnancy and you know what, I can say that I am happy. I'm ridiculously happy about this pregnancy and my life due to changing my controlling attitude and going with the flow. I think this also comes from understanding the importance of self-care through this process and really taking care of me. I've been listening to my body and eating what it asks for, sleeping when it's tired and not stressing the usual crap that comes with life. When I traveled, I made time for extra rest to catch up on the sleep that I lost during the process,  I cut back on my list of things I wanted to do and just did what was right for me and my baby's health.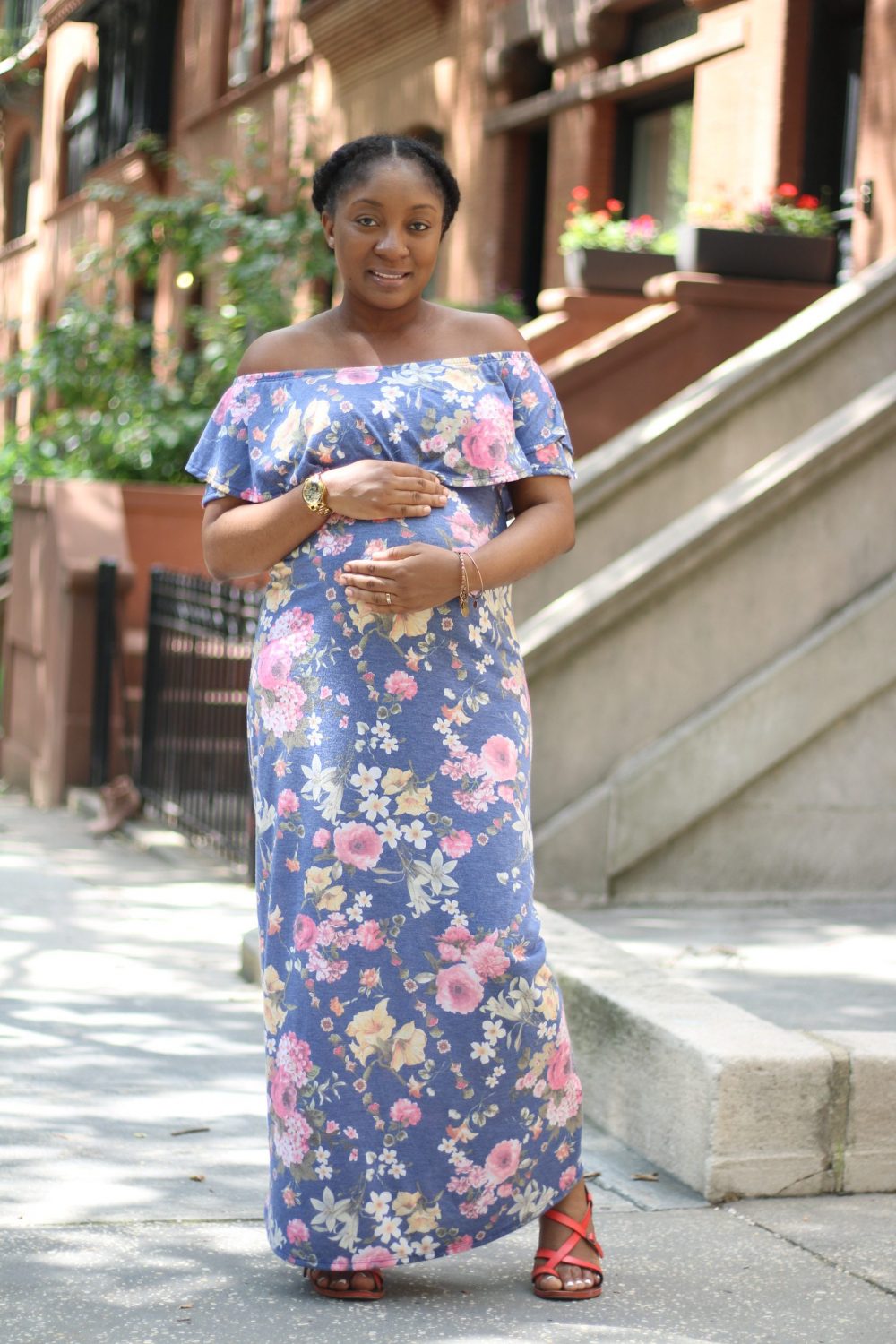 When feelings of deep insecurity crept up about how big I'm carrying, feelings that I looked like I was past the second trimester that I am in, I had to step back and talk to myself about loving me. I took out my journal and wrote down all the reasons that I am happy and the beauty of having a life inside of me. I was determined to feel comfortable in my skin because I'm sharing this skin with a sweet baby and my role is to set an example of self-love, not self-hate. I know there will be days ahead when those feelings will creep up again and that's fine because I have the tools to get past them.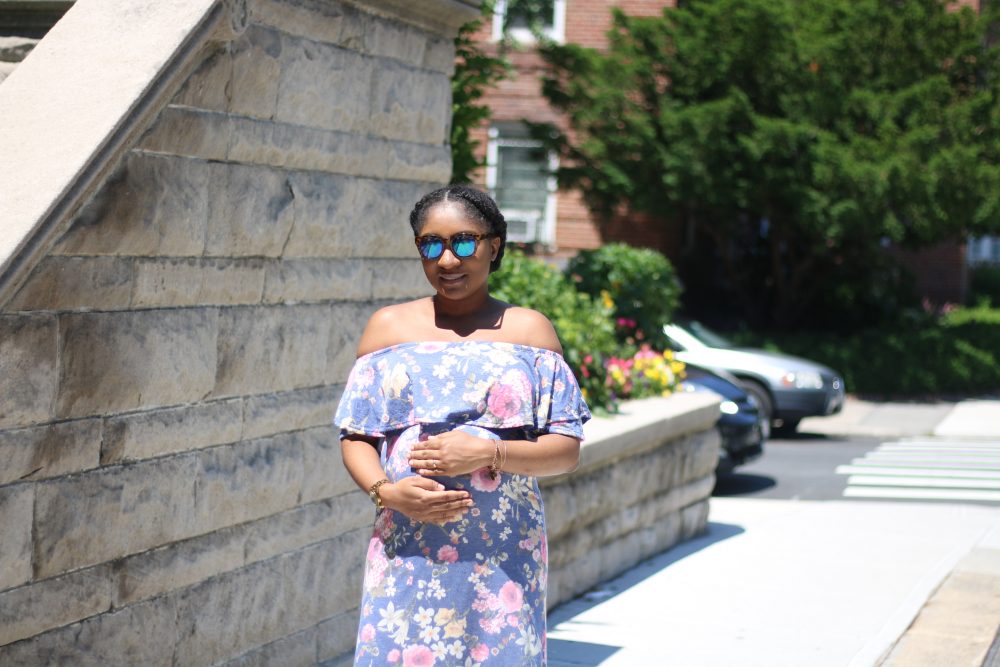 Enjoying this pregnancy is also about documenting it, I didn't do that with my first two and since this is my last I want to do my best to remember all of the feelings, stages, and changes in my body. Changes like feeling my baby move for the first time, one of the most incredible feelings and as I shared on Facebook, my favorite part of pregnancy.  We're together and I'm loving every second of that bond that we're sharing in my body.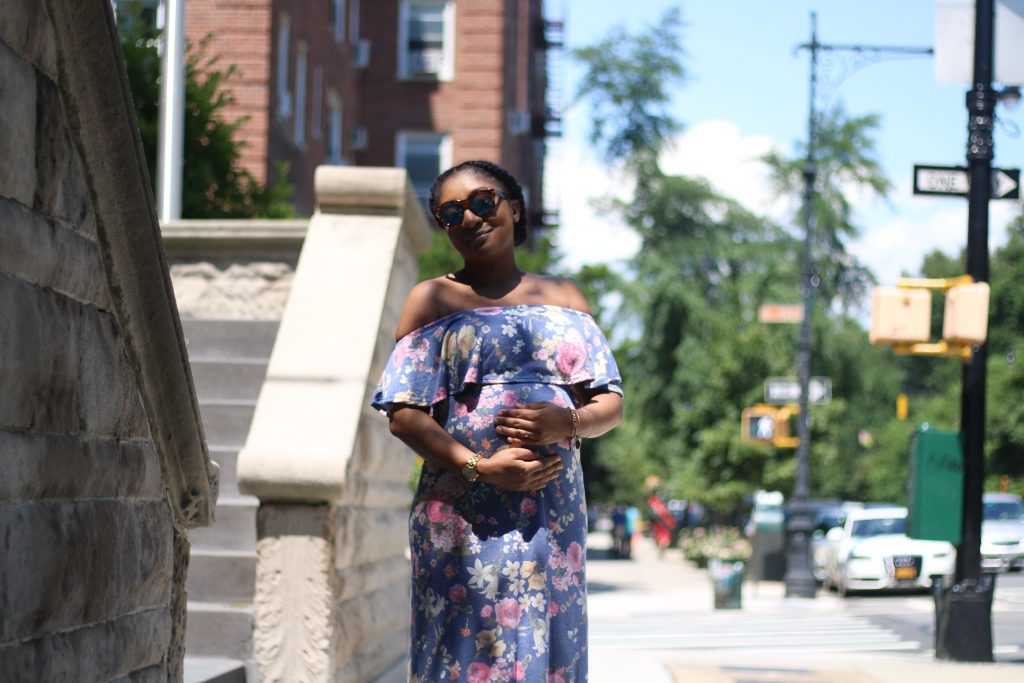 I've also learned from doing this pregnancy thing twice before what works and doesn't work for my growing body style wise. This dress by PinkBlush Maternity is perfect and it fits my personality and style. It's what I would wear this summer if I wasn't pregnant, it's trendy, pretty and feels really good on me. So much of my wardrobe in other pregnancies were clothes that didn't completely feel like me, I'm not about that life anymore. It's all about coming into my own during every season of my life.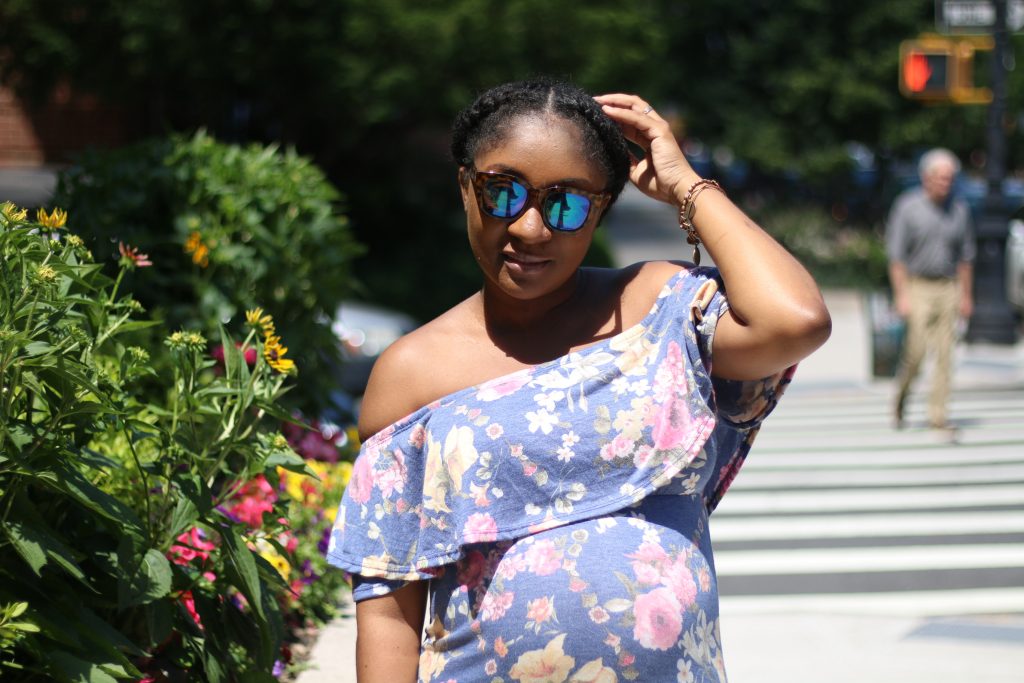 How did you cultivate self-confidence during your pregnancy/pregnancies?