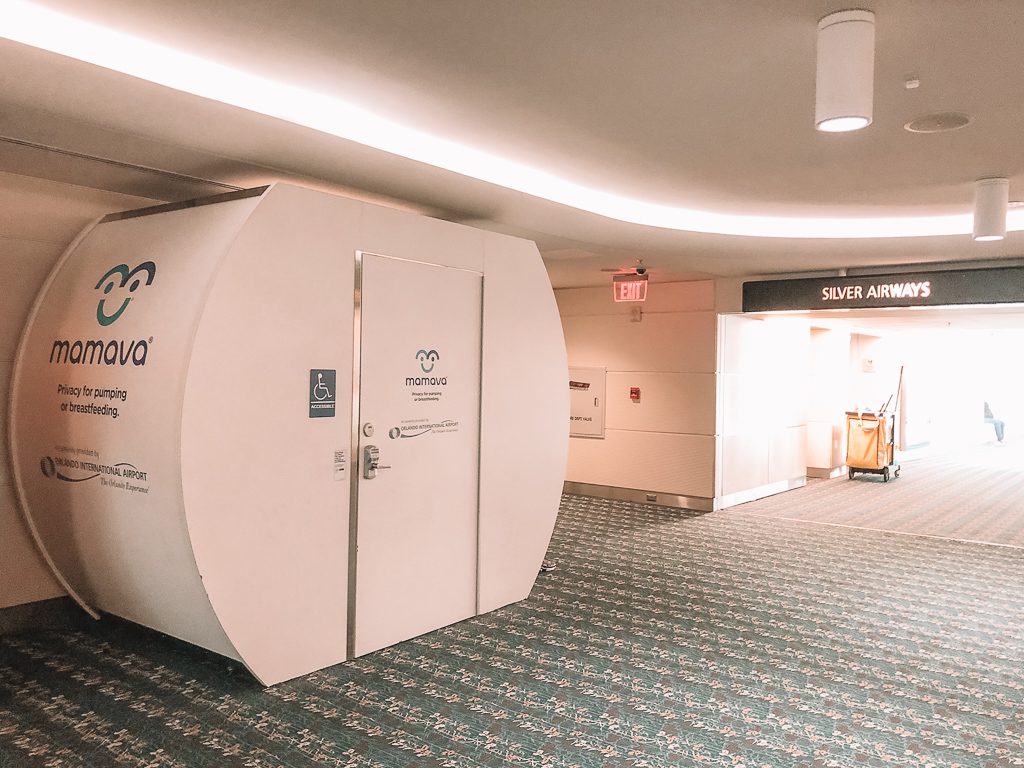 I'm not a big fan of nursing in public especially now that my baby is over one. It's not that people stare at me or anyone has ever said anything negative to me. I just don't feel comfortable. I usually nurse her at the hotel or find a quiet semi-private space if were out in public but as you can probably imagine, it's that's hardly possible at airports. Between our bags, baby carrier, stroller and the baby (and kids) it's nice to have to nurse in a space where I can relax and not deal with the stress of being in a crowded environment. I first learned about the Mamava Breastfeeding Pods in the Jetblue terminals when my friend Clarissa of Passports and Parenting posted about them in her Instagram stories a few months ago. So last week, while traveling with Jetblue, I was happy that they have them at both at JFK and Orlando airports. I used it only Orlando as our flight back home was delayed. Besides these two locations, there are many across the country so if you're planning a trip in the near future, you can check here to see if there are any at the airports you're using. Anyway, I wanted to share a few observations I made and my experience using the the Mamava Breastfeeding Pods: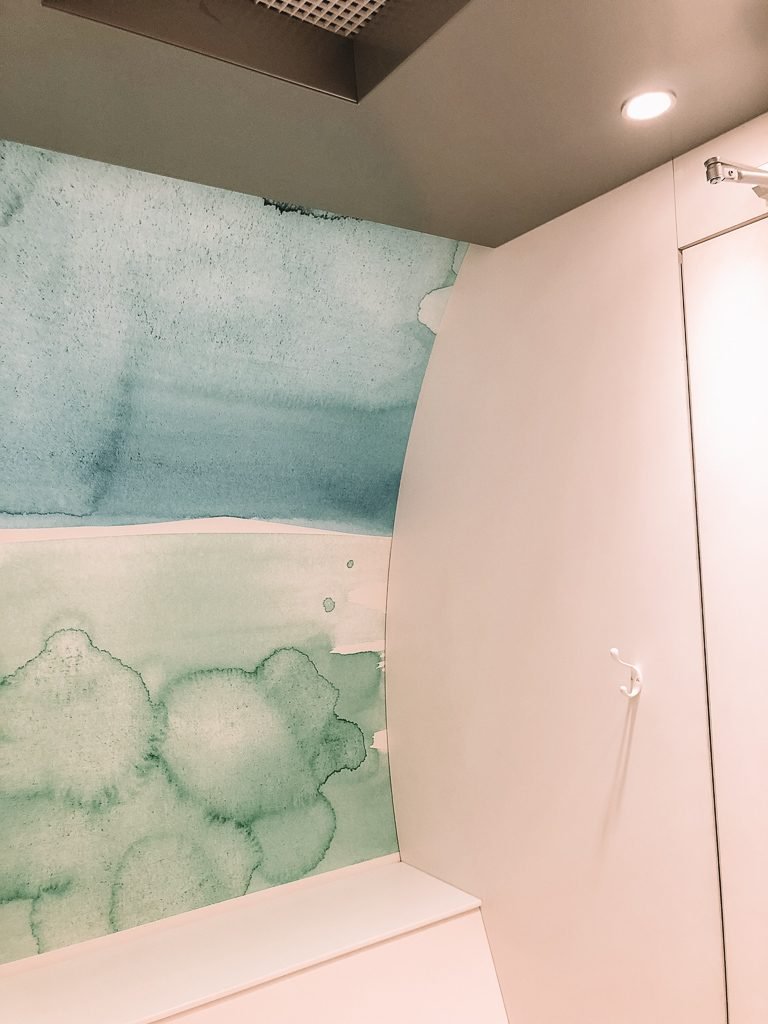 It's designed just for breastfeeding/pumping.
The pod is basically a small container trailer parked in an airport terminal. It's a basic space with a small bench to sit, outlets for your pump and other devices, paper towels and hand sanitizer. There are no luxuries, fluffy pillows or extra comfort, it's just a private space where you can sit and pump. I guess it was designed that way to deter moms from hanging out in the pod for too long.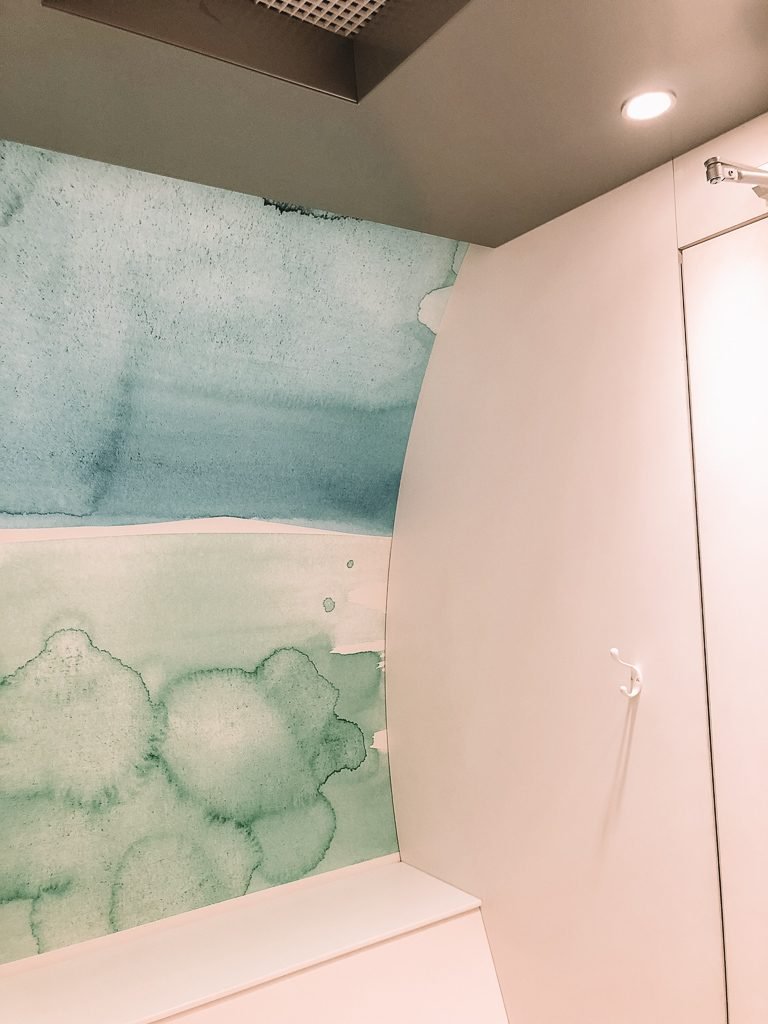 They're not changing rooms.
These aren't meant to be changing rooms for your baby and there isn't a changing table in the Mamava Breastfeeding Pod to safely change your baby. Plus, it's so small that the odor of a dirty diaper would make it unbearable for moms to nurse or pump. If you need to change your baby, the bathroom would be the best place to do so.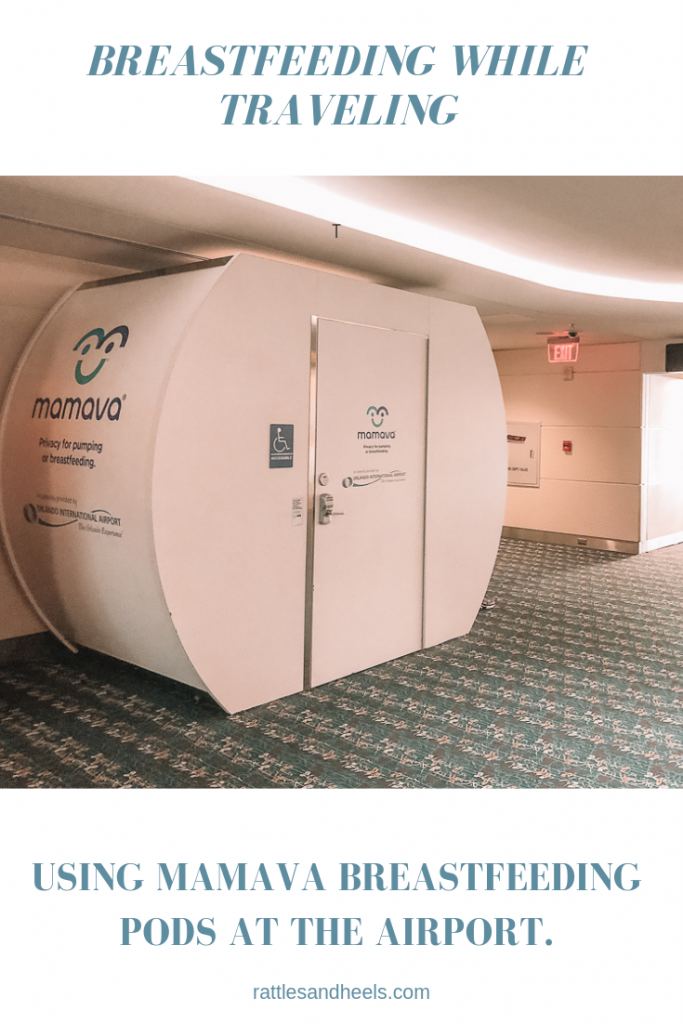 It's a Small Confined Space.
If you're claustrophobic this may not be a good option for you. I'm not claustrophobic but I did worry about getting locked inside the pod with my baby. There are no windows or any way to let anyone know that you're there so that adds to the isolating feeling. That said, there is a sense of peace in a busy airport, even with so much going on around the pod, you can sit there and nurse you, baby, peacefully.
Spacious enough to hold your luggage etc.
The pods are big enough to fit your stroller, baby carrier, luggage, etc. and even some space for family members to come in with you if you're traveling with your kids without another adult. This is important for obvious security issues.
They're Free.
These are free for use of any nursing mom, you don't have reserve them or pay to use them.
I would love to see airports expand to have nursing lounges instead of these pods. I've used family lounges in Europe and in other spaces here in the United States (malls, event lounges, churches, etc.) and I prefer those but the pods are a good start for airports and for Jetblue.
Have you ever used one of the Mamava Brestfeeding Pods? What was your experience like?