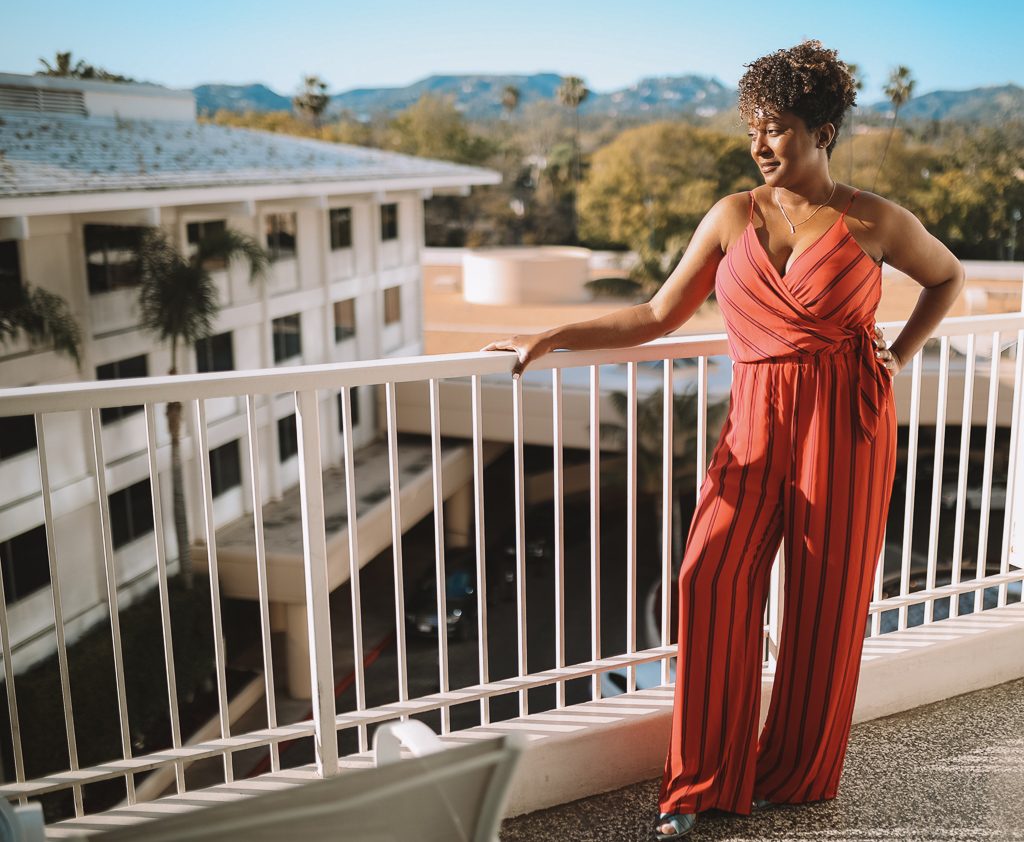 It is FINALLY spring here in New York City! After putting myself on a shopping freeze for the first three months of the year, I was happy to finally buy myself something new at the end of March when I headed out to California. I've gained 10 pounds since last year, and some of the clothes that I loved wearing in the past don't fit my body as well they used to. I'm still learning how to dress for my size. Regardless of if the number on the scale is up or down, I want to look and feel my best. Instead of guessing if something would look great on me and buying it online as I used to do, I've been going into the stores to try everything on to see if they work for me. I was walking by Express minding my business the day before I left for California, I was actually on my way to another store when I spotted the perfect jumpsuit for my post-baby body and decided to go into the store and try it on. It fit my body so perfectly that I decided to get it. I love the quality of it and especially the cut.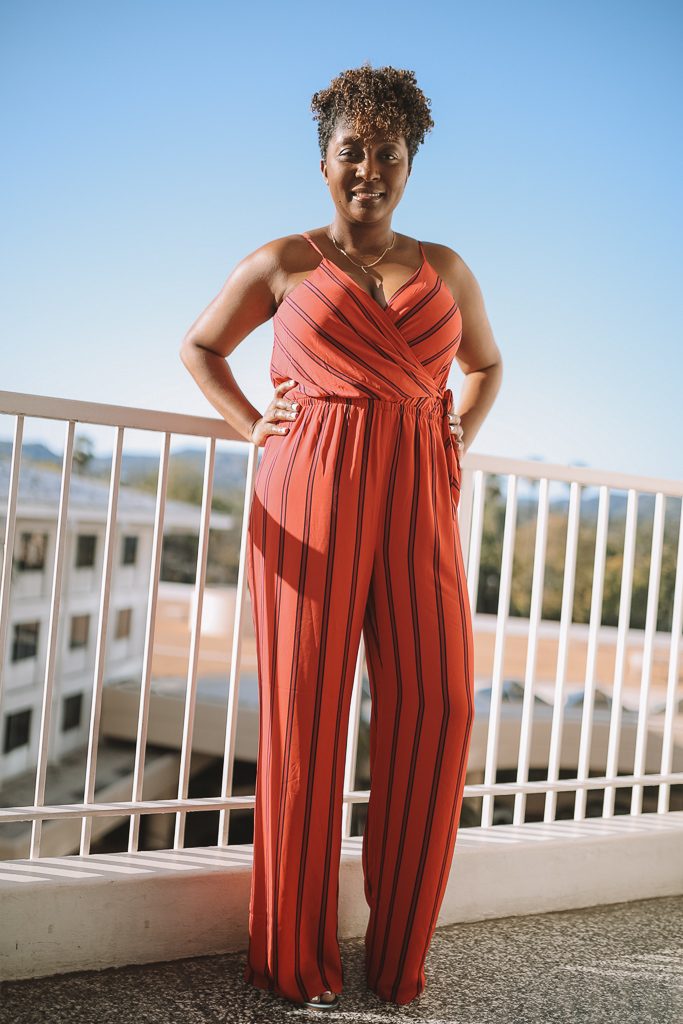 Express used to be one of my favorite places to shop, and I'm not sure when or why I stopped. I'm 5'7," and the length of this jumpsuit was perfect for me. I usually have an issue with jumpsuits having a short torso, but that wasn't an issue with this one. I think the wrap style works well to remove the attention from my midsection area that I'm subconscious of and unlike a lot of other jumpsuits I've tried on, this one isn't cut too low along the neckline so I can still wear a strapless bra which I totally NEED to wear.
Anyway, I'm excited to hunt for more jumpsuits, and mom bod friendly clothes this spring/summer and I will be sure to share all of my finds with you.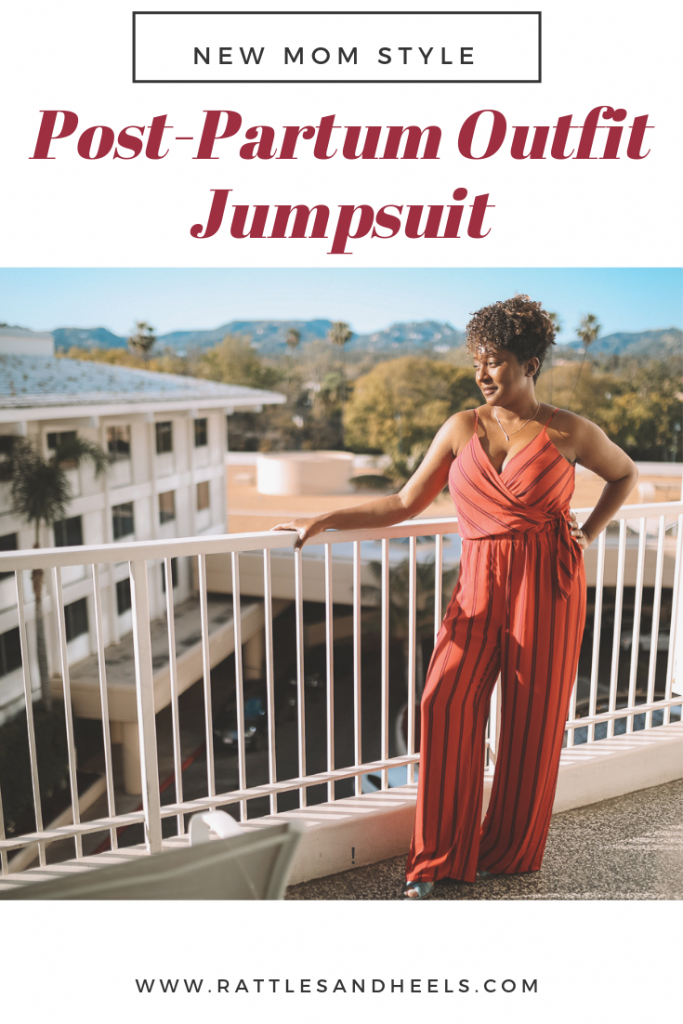 Are you a fan of jumpsuits? Let me know what style you're rocking this spring?