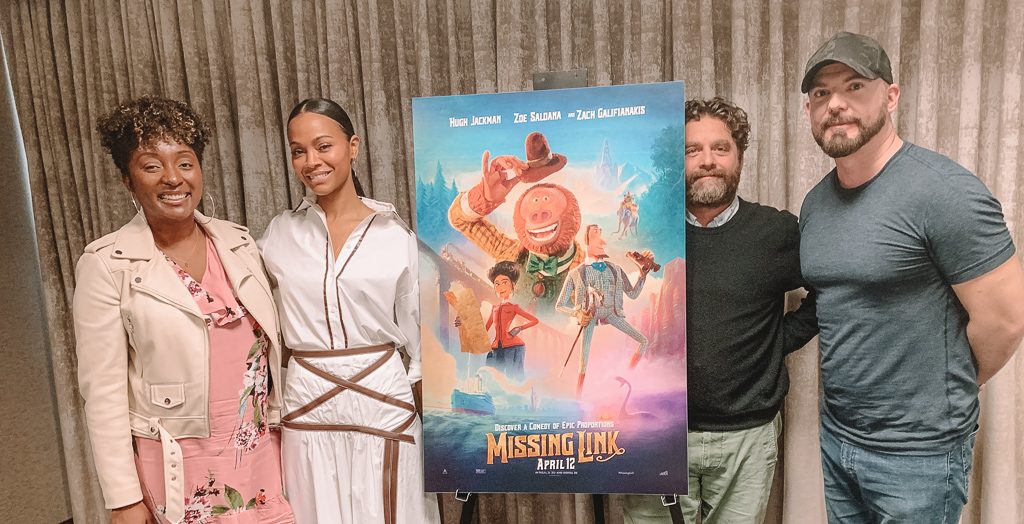 This post is in partnership with United Artists Releasing.
OMG! That's me next to the talented Zoe Saldana, Zach Galifianakis, and Chris Butler. I'm sure you already know who they are but in case you don't — Zoe Saldana and Zach Galifianakis are actors with starring roles in the new stop-motion animation movie, Missing Link and Chris Butler is the writer and director. This photo was taken right after a few of us parenting bloggers had the opportunity to chat with them about the film last weekend in Los Angeles. Since then I've been telling anyone who would listen about how good this family film is and since it will be in theaters this Friday, April 12th, I wanted to share some juicy bits of the interview. So here's why you wouldn't want to miss seeing Missing Link in theaters this weekend.
Trailer
It's a Laika Stop-motion animation film!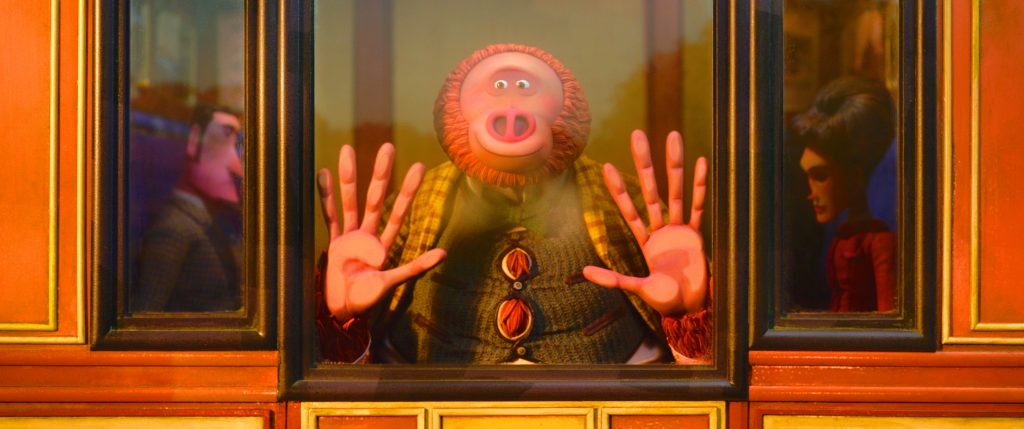 This is seriously my top reason for seeing this film as a bonafide Laika stop-motion fan. Actually, it's my daughter's obsession with the movie Coraline that first made me appreciate stop-motion animation. We've since seen all of Laika's films so I had really high expectations for Missing Link. I wasn't disappointed either, the visuals were out of this world beautiful. The details of the textures were next level good and unlike anything I've ever seen before. I totally geeked out when I met one of the animators and got to see the puppets used to create the movie. As Zoe Saldana said, I imagine everyone who works at Laika skips to work and crawls home.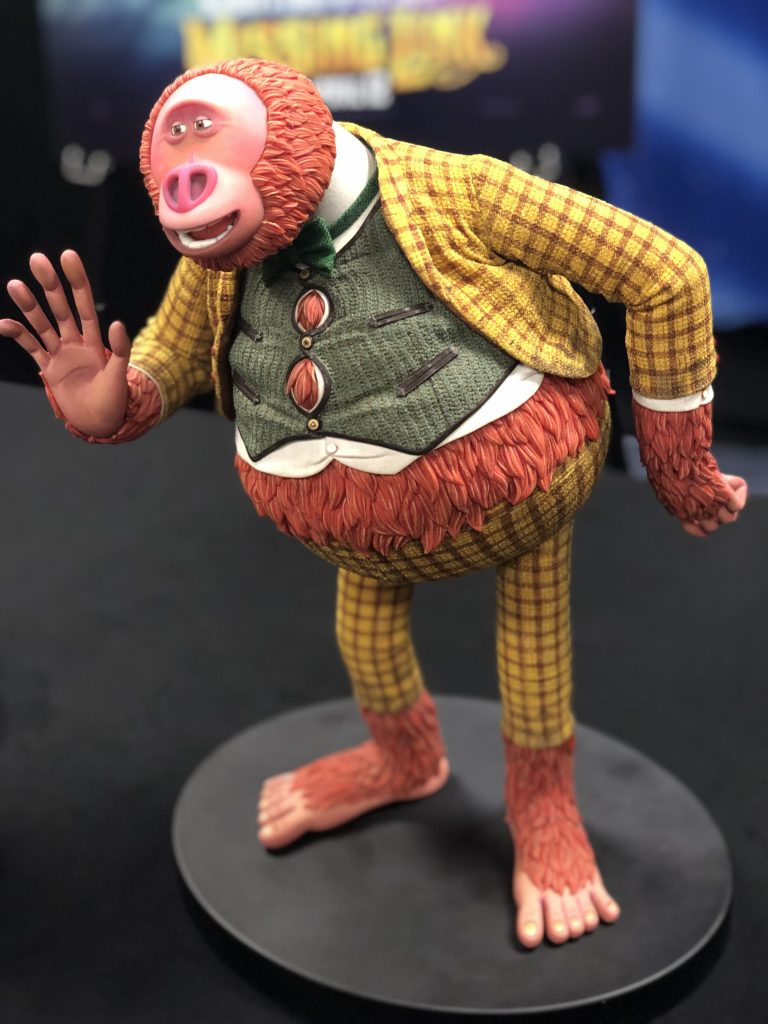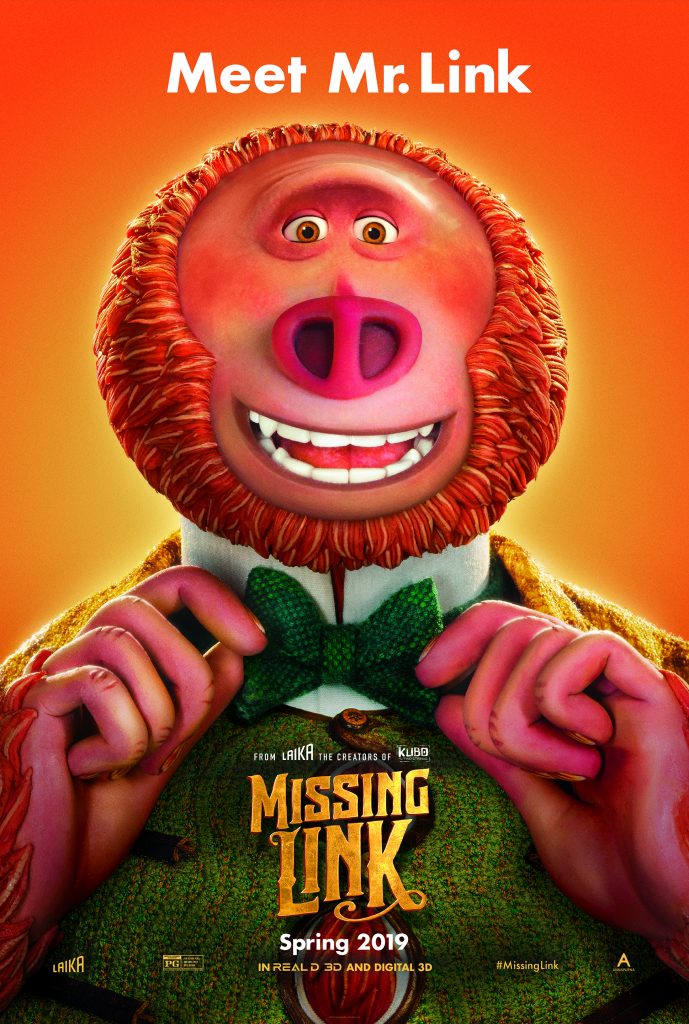 Your family will love Mister Link.
My kids haven't even seen the movie yet and they already love Mister Link. He's innocent and childlike, sensitive and hopeful. He also happens to look like a "hairy avocado" as Chris Butler described him. Mr. Link, which he says has started as sketch he did 15 years ago. A sasquatch trying to find a place where he fits in is a scenario most of us can all relate to since we all have differences that sometimes makes us an outsider or at least feel like one. This sill definitley make him a hero for a lot of kids trying to find themselves and spaces wehre they can be themselves.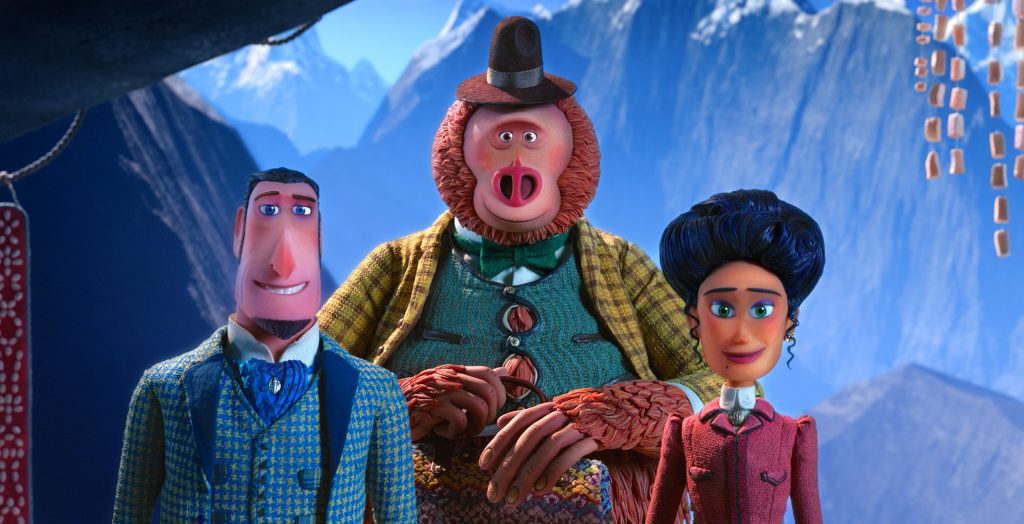 Themes of the movie.
I'm totally that girl who deep dives into all of the messages in a movie and Missing Link was no different. Themes that stuck out to me included family, identity and self-discovery. The director explained that "…oftentimes kids movies are about family, and I think it's also important to say that family can be about friends. Family's something you can choose too. A big thing for me, a big message for me in it is that your identity is formed by yourself, and it's not put upon you by others. So I think that's what I wanted to get across. " I also loved the name that Mr. Link chose for himself (which you will have to wait for the movie to learn). I know that this particular name would be great for family conversations so I just had to ask Christ Butler if that was intentional " For sure, and to do it in the form of a joke I think makes it more palatable for a wider audience, and I like that. I like that you can– I mean you can call it subversion if you like, but what I like is that you're using a medium to try and say something worth saying. "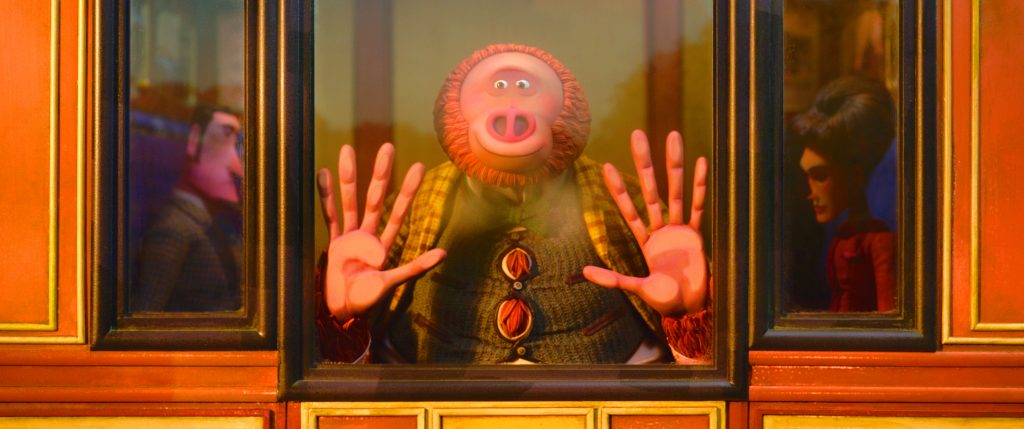 It's hilarious!
If you know me, you know that I love to laugh and I really enjoyed how funny Missing Link is. I laughed throughout the movie and after a long day of traveling, I was alert and engaged throughout the screening. My kids were laughing when they first saw the trailer a few months ago so I know when they finally see the entire movie they will be in stitches. I was curious about what the process is like making a stop-motion animation film so funny and comedian and actor Zach Galifianakis who played Mr.Link shared in the interview that " But with comedy, at least stand-up, you have to hear laughs to keep going. So when you're performing in these booths, or even on sets, you know, you're not getting laughs on sets cause you've done 16 times and the joke gets old. Yes, it's just a different energy and you kind of have to get used to, you know, people in the room not giving it up because they're there to do their jobs, you know. They're not there as an audience member. So, but Yes, it's a– you know, you'll do a joke in the booth that you think is pretty good and you don't hear anything. Luckily I'm used to bombing on stage– it's not gonna throw me."
An empowered female character

It was great to see the lone female character in Missing Link, Adelina was much more than your average female character, especially in a children's movie. She was smart and brave which were the main reasons Zoe Saldana said she loved the role.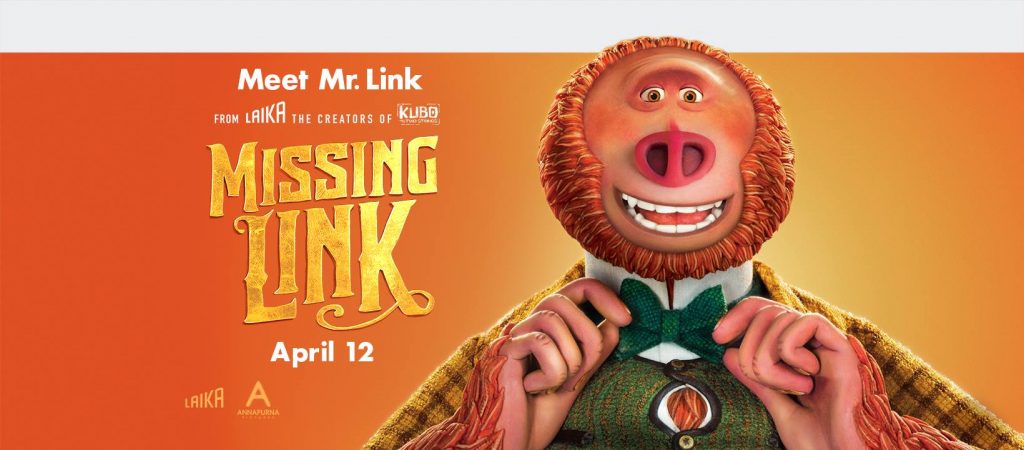 Anyway, I want you to go to see this movie on Friday, April 12th with your family. Trust me, it's going to be one that your family will end up watching over and over and over. Get your tickets here! Get a free Missing Link: Activity Book for your kids here.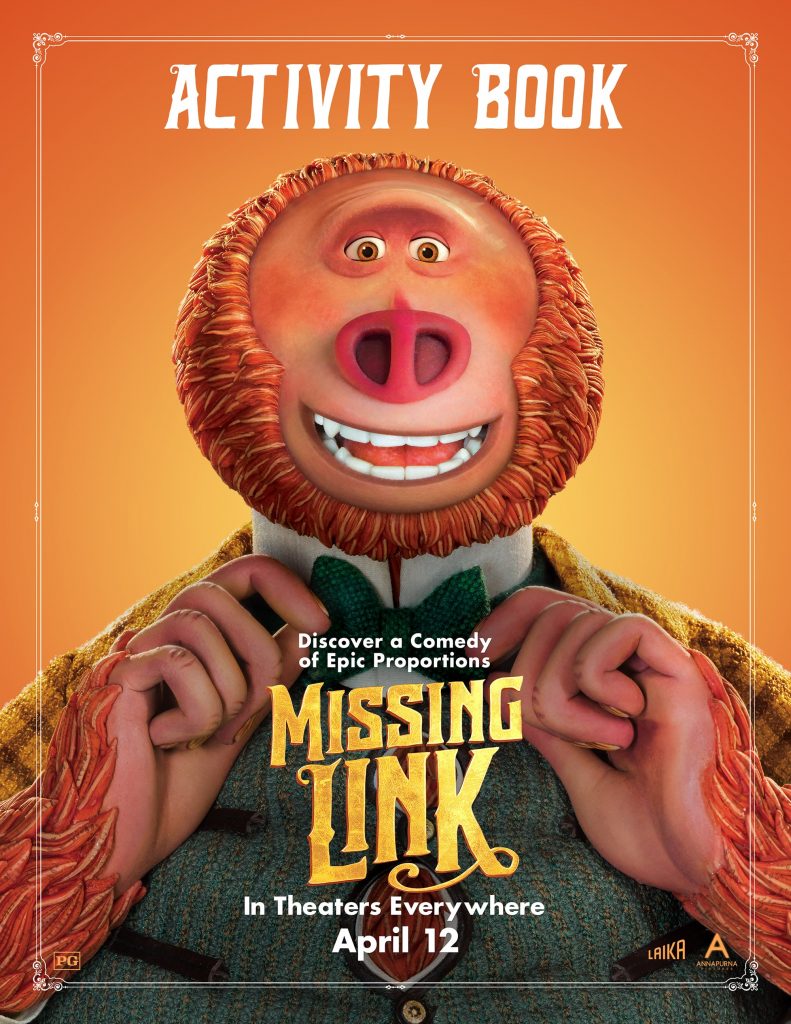 Synopsis
This April, meet Mr. Link: 8 feet tall, 630 lbs, and covered in fur, but don't let his appearance fool you… he is funny, sweet, and adorably literal, making him the world's most lovable legend at the heart of Missing Link, the globe-trotting family comedy adventure from LAIKA. Tired of living a solitary life in the Pacific Northwest, Mr. Link recruits fearless explorer Sir Lionel Frost to guide him on a journey to find his long-lost relatives in the fabled valley of Shangri-La. Along with adventurer Adelina Fortnight, our fearless trio of explorers encounter more than their fair share of peril as they travel to the far reaches of the world to help their new friend. Through it all, the three learn that sometimes you can find a family in the places you least expect.
Cast: Hugh Jackman, Zoe Saldana, Zach Galifianakis, Timothy Olyphant, David Walliams, Emma Thompson, Matt Lucas, Ching Valdes-Aran, Stephen Fry, Amrita Acharia
Director: Chris Butler
Writer: Chris Butler
Official Website | Facebook | Instagram | Twitter | #MissingLink