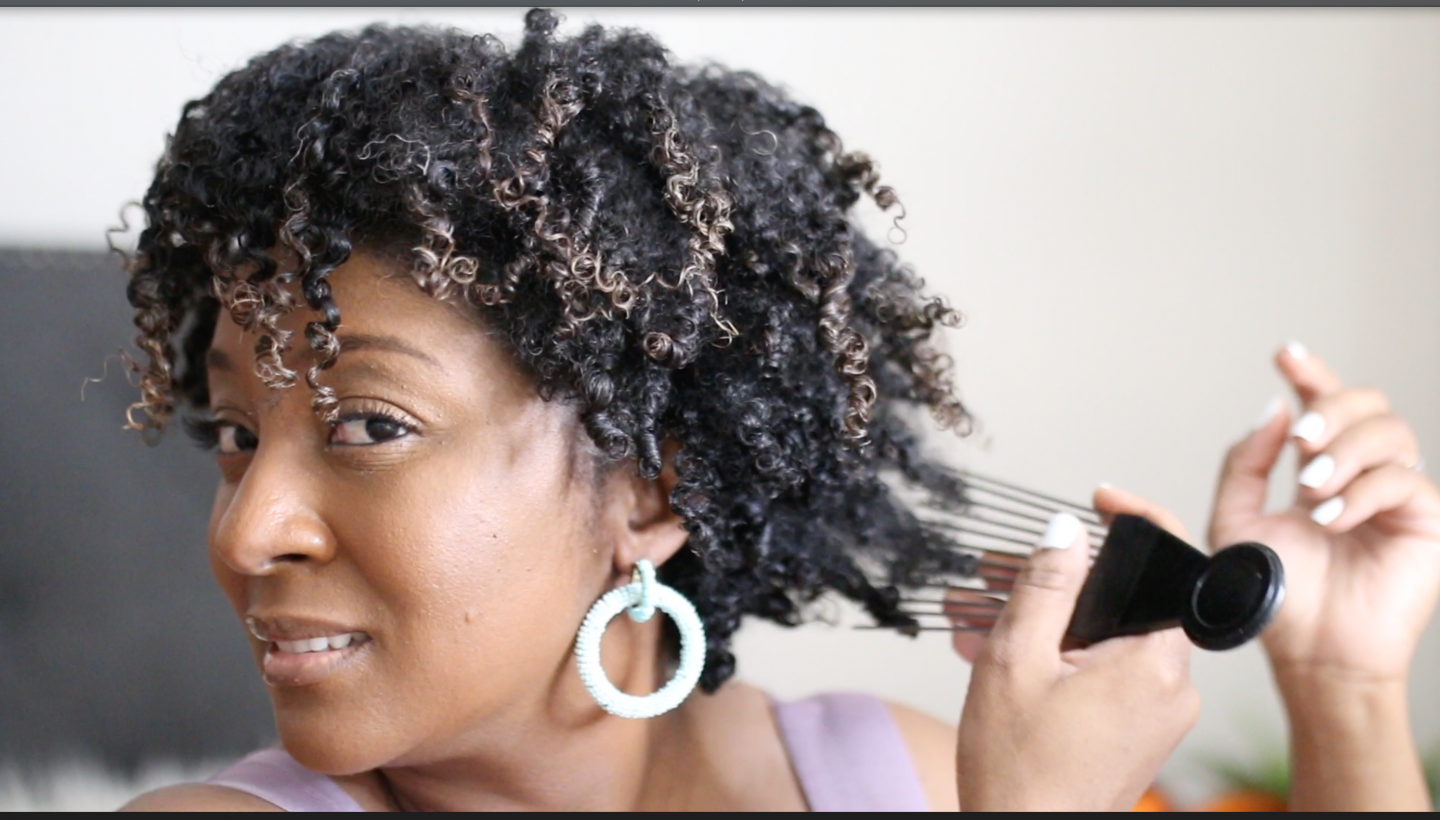 You Need These 7 Tools For Your Natural and Curly Hair!
This post includes affiliate links.
If you wear your hair natural, you know that there are a few products that you often use to style and care for your hair. I recently posted a video tutorial on Instagram, and based on the comments, I realized that we need to talk more about the natural hair tools because they make all the difference in how our hair looks. I've been natural now for ten years, and these are the hair tools I use regularly.
Wide-tooth Comb for Detangling
Before my hair was natural, I used the opposite, fine-tooth combs to style my straight hair, but since going natural, I've found wide-tooth combs to be the best option for detangling my hair. I always section my hair and start detangling at the ends, then work my way up to the roots as the hair detangles.
Sectioning Clips
Whether you're doing a braid-out, twist-out, or cornrows. You will need to section your hair. These alligator clips are great for sectioning your styling hair, and these butterfly clips are perfect for the same as well as detangling.
Denman Brush
A Denman brush is my go-to tool for smooth bouncing curls. It was one of the first products I purchased when I first went natural, and it's lived up to the hype. Look at this video to see how I use my Denman Brush. Also, keep in mind that other brands make similar style brushes but I stick to the Demnan Brand.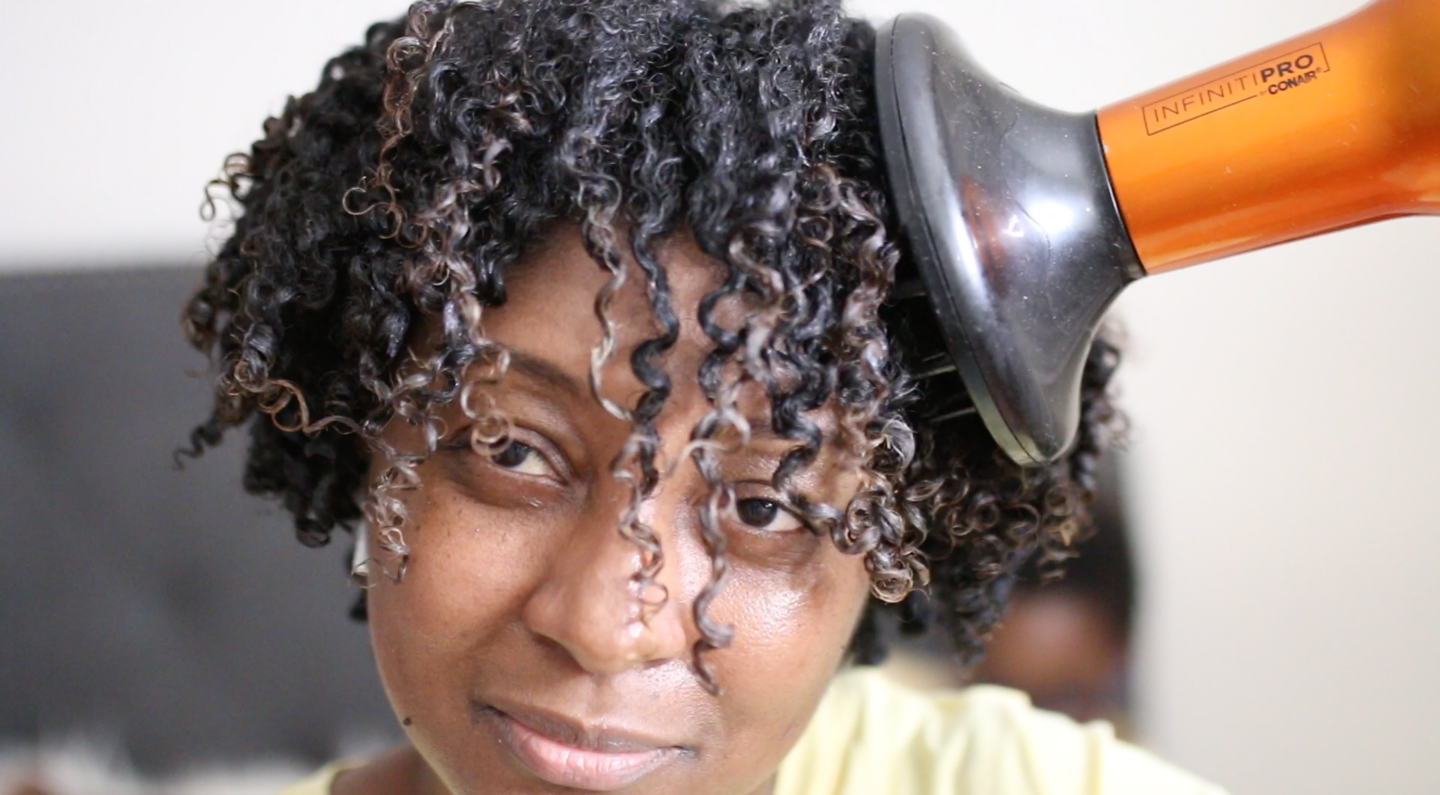 Diffuser or Diffuser Attachment
A Diffuser hairdryer is another product that I've been using since I first went natural a decade ago and still use it regularly. A diffuser dryer allows me to dry my natural wash and go without ruining my style or drying out my hair. This is the Diffuser I currently use, and it's so much better than the one I used for eight years, drying my hair in half the time. It's also very inexpensive at less than $25. You can also buy a diffuser attachment for a blowdryer you already own, just ensure it's compatible.
This is another must-have not just for your hair but also for your skin. A satin pillowcase is great because your hair doesn't dry out at night, it doesn't pull your strands out the way that a regular pillowcase would. This is my go-to for myself and my children. None of us use hair bonnets or scarves (the girls can't keep those on) but before I got to this stage I did a combination of scarf and satin pillowcase.
You're still going to need a fine-tooth comb to part your hair, especially for cornrows just be sure to not use it to detangle your hair because it would damage your hair.
Edges Brush
After buying toothbrushes for years to slick down our edges, there are now Edges Brushes that we can purchase. I've been holding on tight to my toothbrush, but I'll order one for the sake of review. I found this one on Amazon, and it's only $7.
Bonnet Hair Dryer
So I can't remember a time while growing up or as an adult that I didn't have a bonnet hair dryer besides now. I used one for the first five years that I wore my hair natural for deep conditioning as well as drying my hair. It's a great product to have on hand, but it's also bulky, and I had nowhere to store it in my NYC apartment, so I got rid of it.
Afro Pick Comb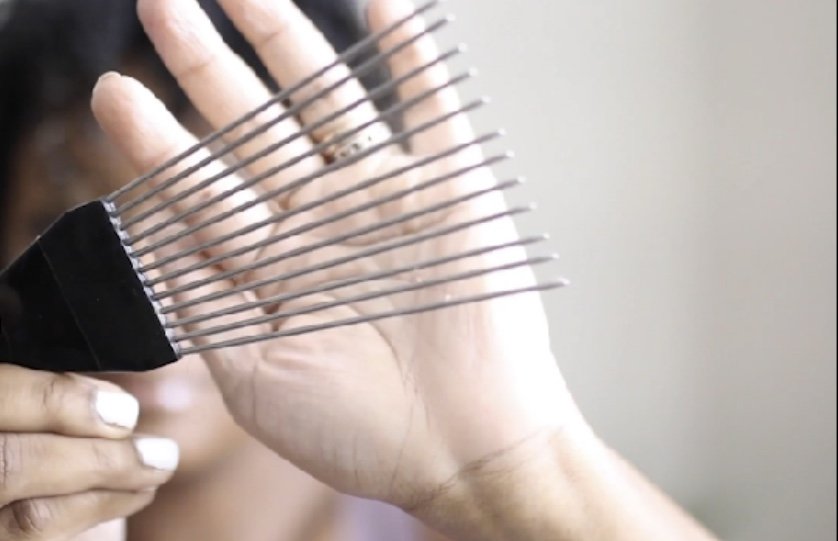 Natural hair shrinks and flattens quickly whether you sit or lay for a while, so an afro pick comb is a must-have to shape and tease your hair to make it full and beautiful again.
That's all friends! I hope this post is helpful. Let me know your must-have hair tools for natural hair below. Make sure you're following me on Instagram and TikTok for more natural hair tutorials.