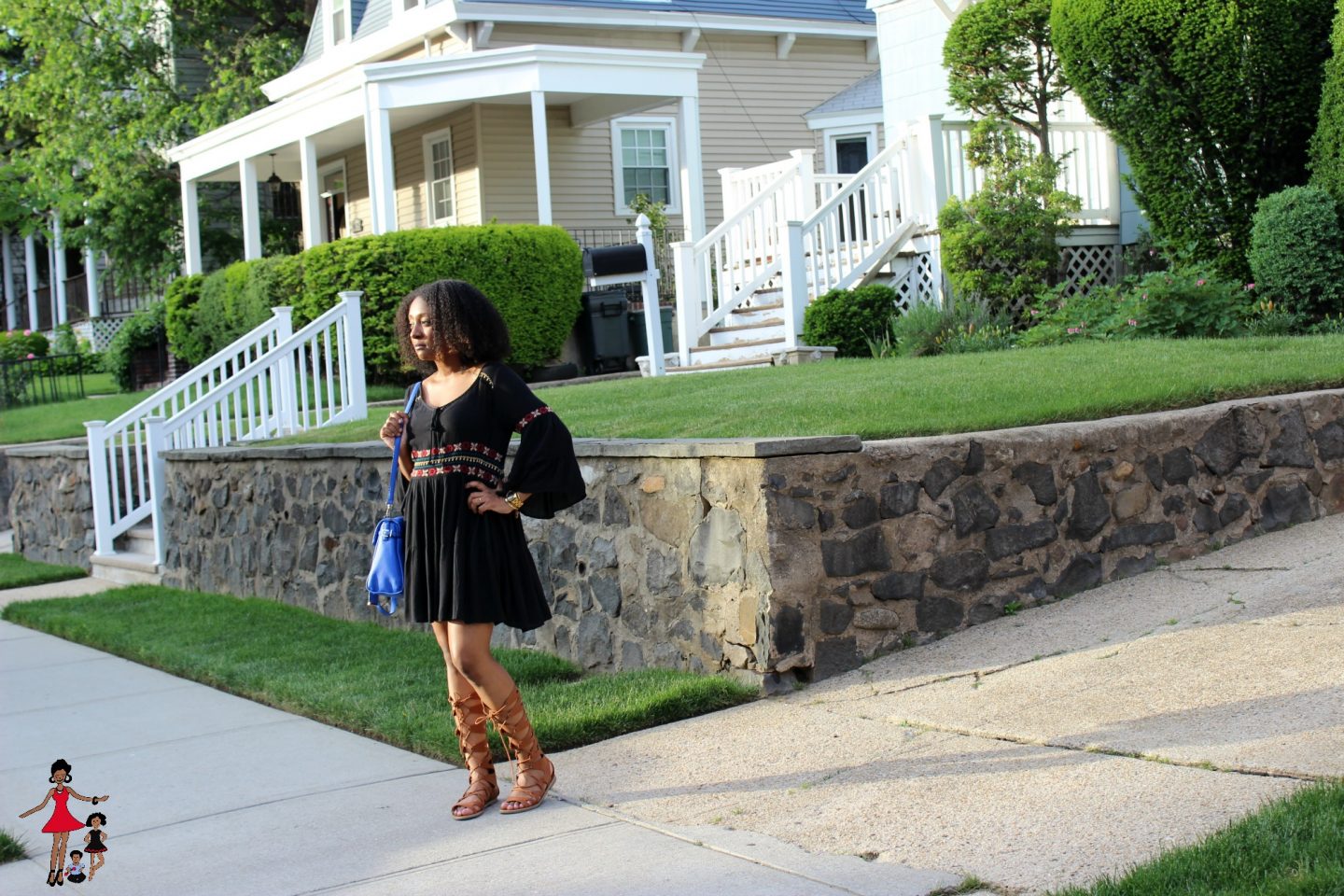 dress: TJ Maxx gladiator sandals:Target bag: Kate Spade
[Tweet "We're clearly not peasants but this peasant dress is a boho chic royalty"]
Happy Monday my loves! Wow, it was a really wonderful weekend for me. I decided that I needed some rest  and self-care after going into overdrive last week for Memorial Day weekend. So I took things really slow and relaxed on Saturday and then yesterday, I took the kids to NY Historical Society to meet their favorite characters, Elephant and Piggie. I will share more about that soon but I wanted to share the details of this peasant dress outfit that I shared over on Instagram last week that  few of you messaged me about. It's one of my favorite looks so far for summer sixteen and I can tell you now that this dress is bound to be in heavy rotation.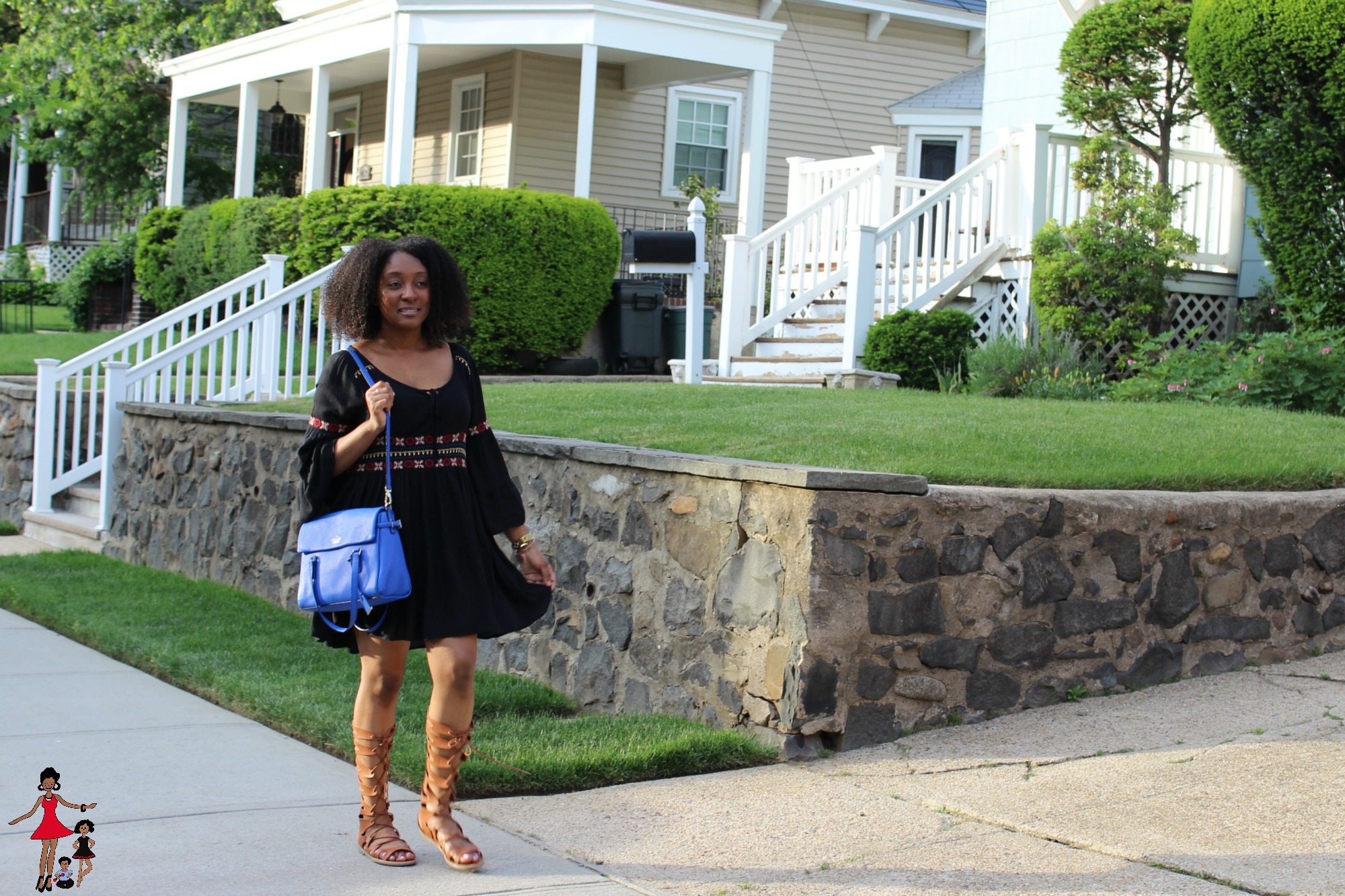 Now, as I shared on Instagram I am a new Maxxinista. I've always loved TJ Maxx's collection of journals and home decor items but their clothes, I've clearly been sleeping on. I'm naturally lazy when it comes to shopping but y'all with a little patience, I've found some really beautiful pieces for the summer that I am looking forward to sharing.
Anyways, this peasant dress is really comfortable. There is a keyhole at the front (I need to do better with photo details) but it's not too pronounced that you feel overexposed. I love that it's just subtle and the embroidery details under the bosom and on sleeves are really beautiful. The material is light and airy which is good since it's a black dress and dark colors attract heat. I paired my peasant dress with my gladiator sandals because that's just how I imagine a peasant would wear it (no?).  I scored the gladiator sandals at Target recently and my bag is Kate Spade another TJ Maxx find.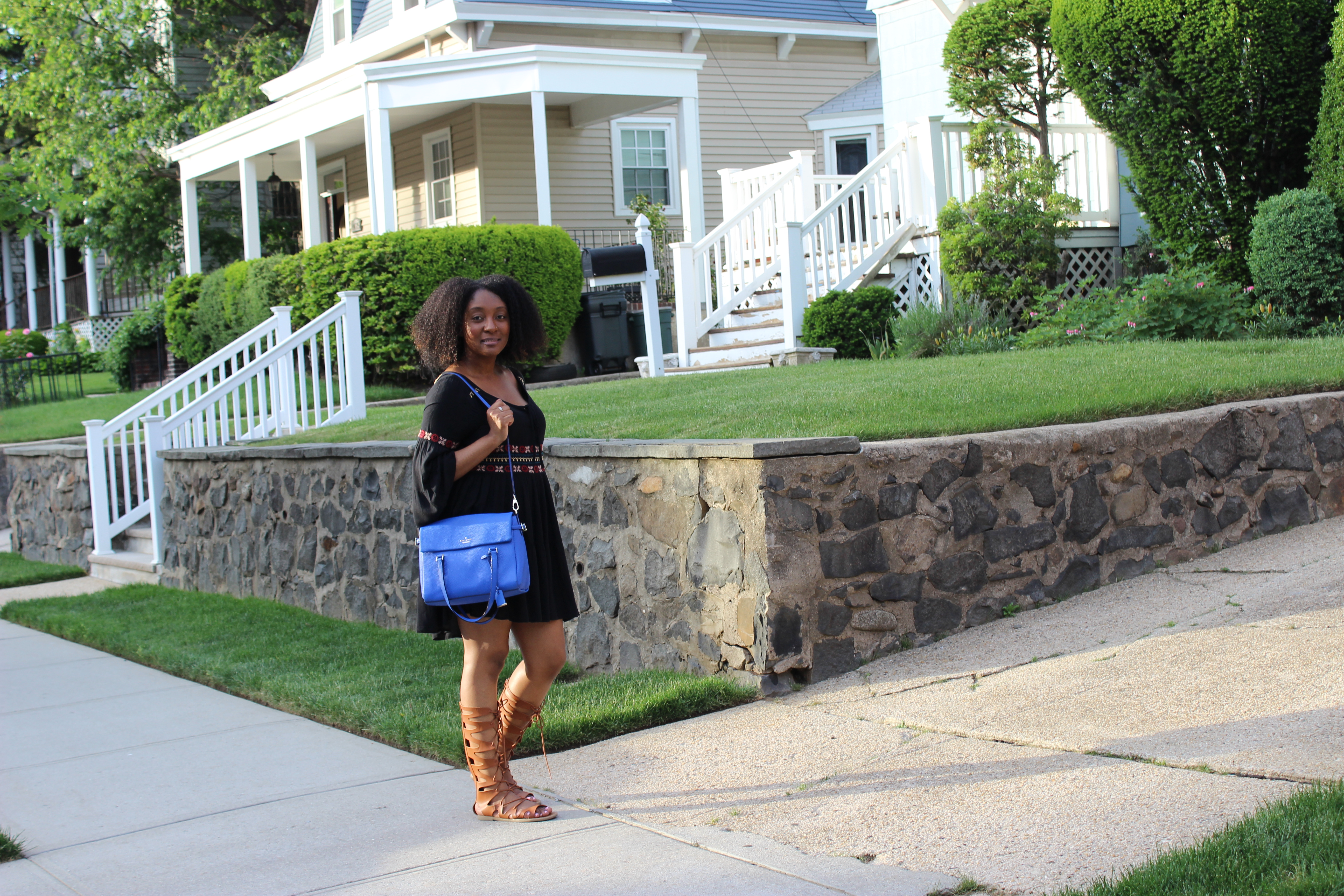 Want to recreate this look? I found some pieces that will work perfectly. Have fun!

This is really easy look to throw together and a great dress for "moming" during the summer.
Are you a fan of peasant dresses?