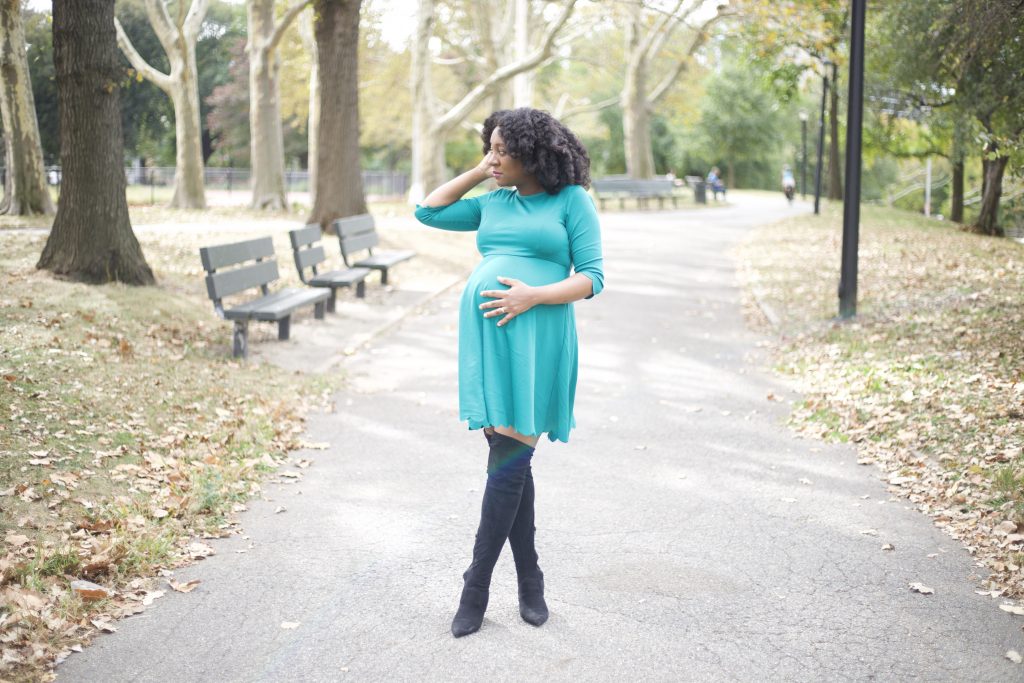 As I've been saying throughout this pregnancy I am really, really patient with this baby. My pregnancies with my first two children were different, I didn't even want to wait until my due date and hoped my kids would come everyday after I went past 38 weeks. Not this time around though, with two small children and a business to run I am patiently waiting for baby's arrival.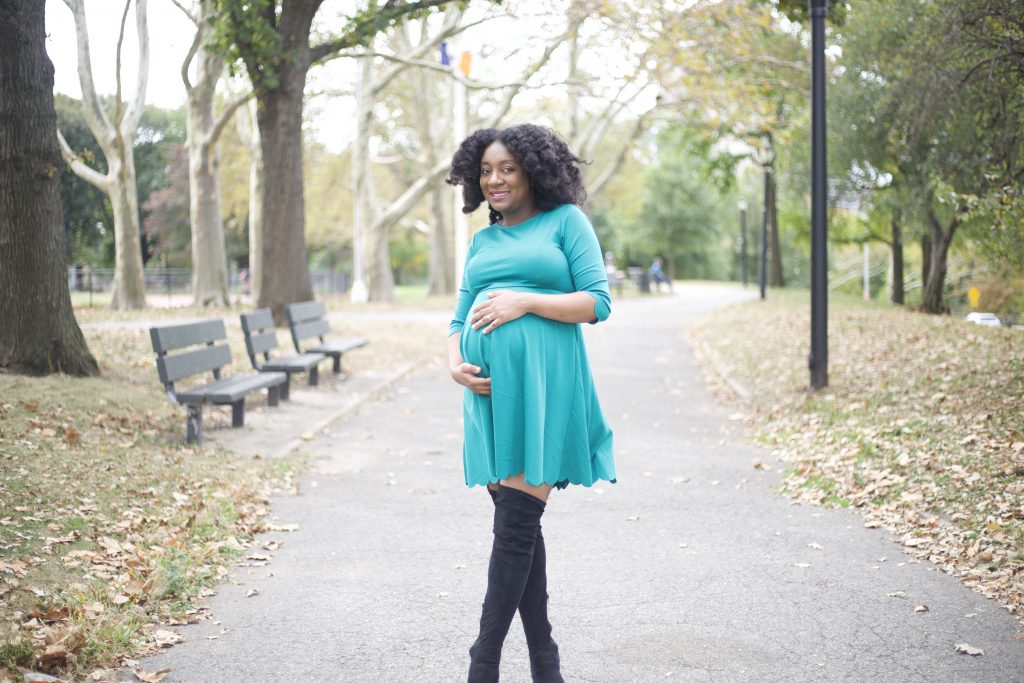 I'm so patient with this baby, I'm actually impressed by my patience because I am very excited to meet her but I'm okay waiting until she's ready, I'm okay waiting until I have everything in place (that may never happen but that the goal) and I'm okay waiting in general. I'm older and in a much more settled mental space and so waiting is much easier than it was in the past. Actually waiting is beautiful and I'm loving these last days of pregnancy.
Whenever the baby kicks or moves across my stomach it makes me happy. I'm enjoying sharing my body and connecting with my baby girl.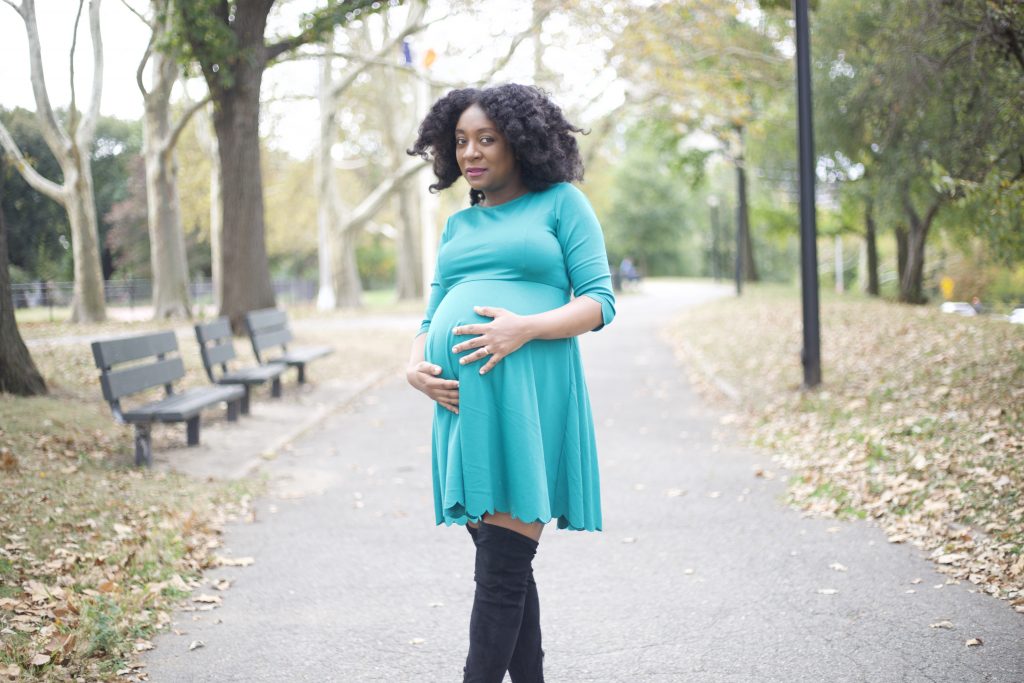 Waiting patiently this time is also teaching me the beauty of the journey and letting things happen in their own time. With my son, I was so excited to have him but he came four days past his due date. Imagine waiting impatiently for four days, it was torture.
I'm waiting and living life in the meanwhile until my girl decides she's ready. I'm getting dressed up enjoying the last of maternity fashion like rocking this gorgeous jade green PinkBlush Maternity scalloped hem fall dress that I love pairing with my knee high boots from last winter. I don't plan on having any more children so this is the last time that I will be able to rock maternity fashion.
Did you wait patiently during the last few weeks of your pregnancy/pregnancies?
You may also like: