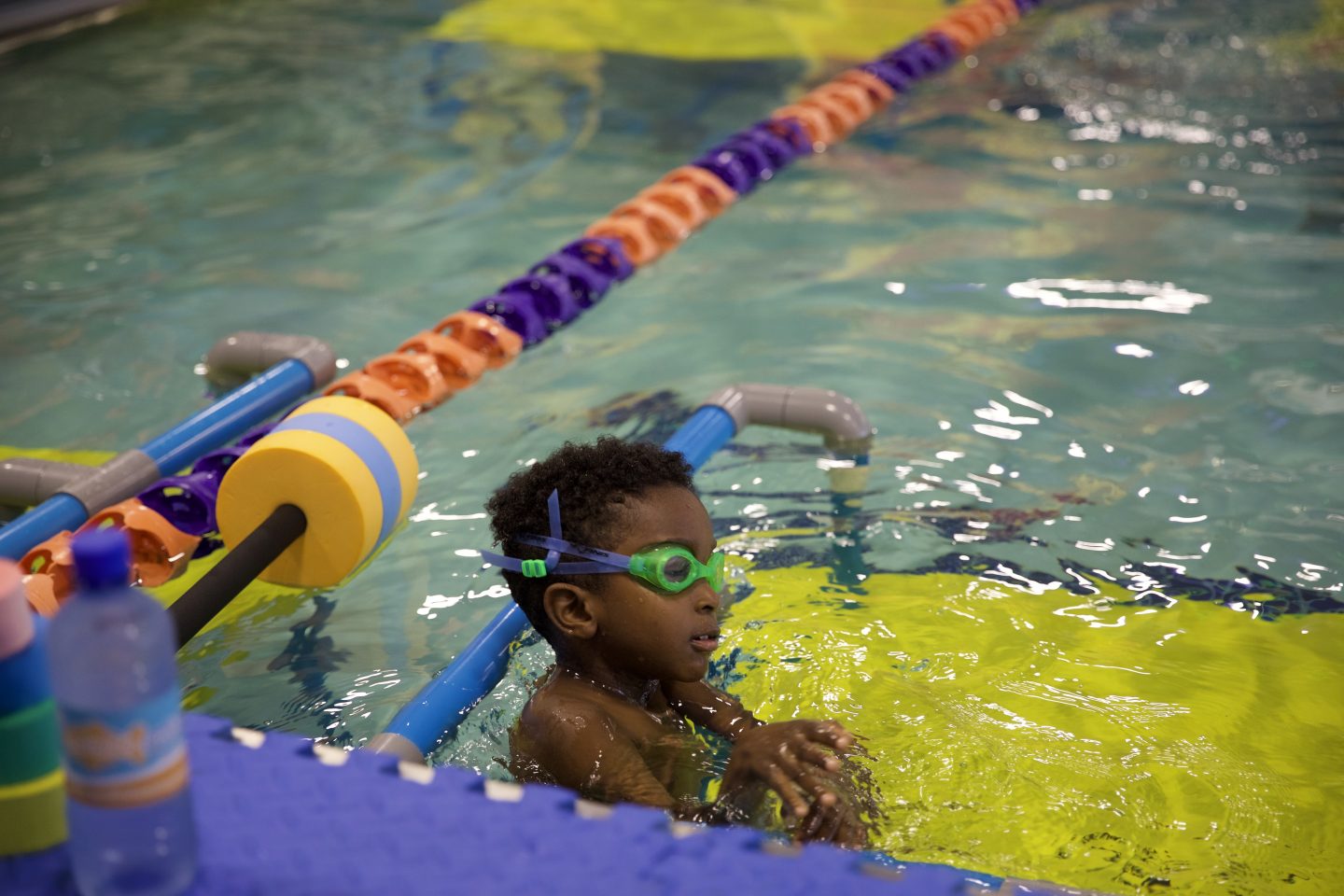 This post is in partnership with Goldfish Swim School. As usual, all opinions expressed are my own. 
Soon I will be leaving the hospital with another little baby, safely strapped into her car seat with a hat on and an outfit that's carefully considered based on the weather and her skin. After I give birth to her the only thing I have to do is have a car seat for her to leave the hospital. But after parenting for the past 7 years, the car seat albeit very important is only one of the things that I know I need to do to keep my little ones safe. As they've gone through different phases and experiences I had to use my own initiative to ensure their safety. As I mentioned before I enrolled my firstborn in swimming classes when she was very young. As many of you know she and her brother only recently learned to swim at Goldfish Swim School but I wanted to share my very personal reason why it's important to me that my kids learn to swim.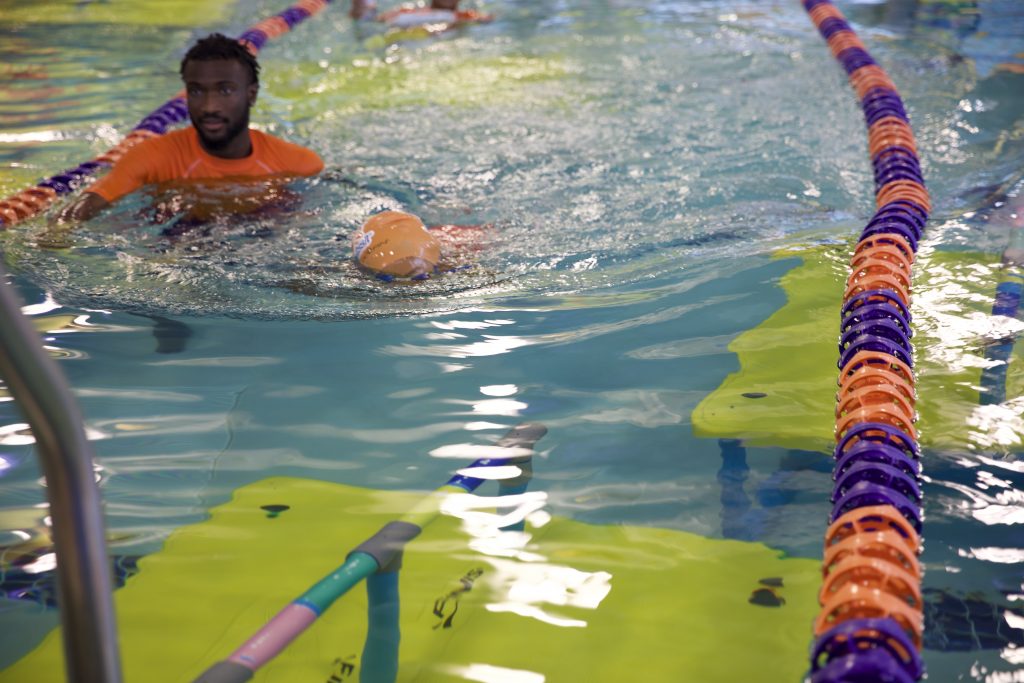 Back in the early 90's or as my daughter would say the "olden days" I would go to the beach almost every Sunday with my family. It would be either my immediate family or we would go with relatives. Growing up on a Caribbean island the beach is a big part of lives and how we like to socialize. I always loved going to the beach to play in the sand, collect shells or run from crabs. I also LOVED playing catch in the water.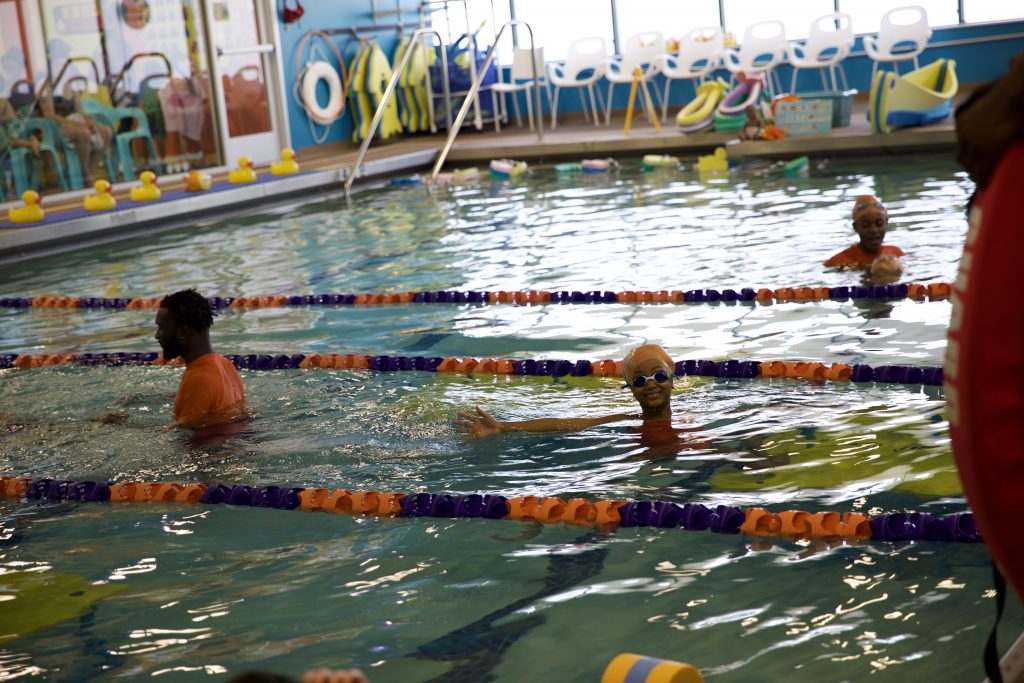 I couldn't swim though so I always stayed as close to the shore as possible. Actually, it was my grandmother's rule that I stayed close to the shore because she nor my mother couldn't swim either. Well one Sunday, while on the beach with my grandmother and some cousins I tried to catch a ball in the water and before I knew it I was swallowed by a huge wave. Even though this happened over 25 years ago, I remember the feeling of fighting to pull myself up and get my head out of the water but the current holding me down. Fortunately for me, my aunt noticed what happened and saved me by pulling me up and out of the water.
After that experience, I was scared that for years I would barely ever get in the water and when I did I would run as fast as I could as I saw waves come in. A few year later, I started taking swimming classes but my fears kept me back from truly learning to swim.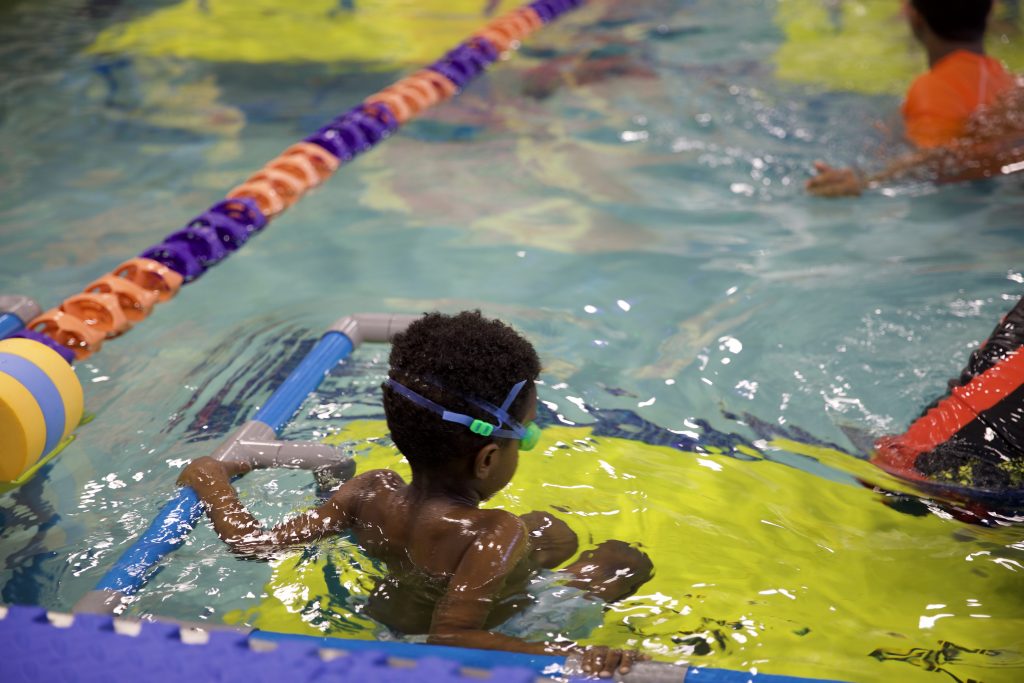 I hate to admit it but I am now an adult with two (almost three kids) and I still don't know how to swim. It's not a good feeling and I am planning to take some classes and learn. I feel really powerless with my kids near the ocean or deep waters that I can't stand in. I don't want my children to end up like me and it's important for me to break the cycle in my family of being unable to swim.  I want my children to have the life skills to keep themselves safe both in and out of the water. I want them to be comfortable not just swimming but knowing safety practices in the pool and I also want them to enjoy life and not have to sit out fun because they can't swim.
It's been 4 months since the kids started their swimming journey at Goldfish Swim School in Garden City, NY and I am really proud of not just their progress but their confidence and the education they've gained. They're not just to swim but also learning safety techniques like how to get in and out of the pool safety and proper techniques for breathing underwater.
With so many things going on in our lives as parents, we can put off things like getting our kids swimming lessons. I mean I put my son's off for an entire 4 years but I'm happy we discovered Goldfish Swim School as they make it so easy for working parents like us with flexible class schedules, easy rescheduling, and most importantly small classes sizes so kids really make progress with each class. If you're in the New York City or Long Island area and interested in trying out Goldfish Swim School at Garden City email me [email protected] and I will send a Family Swim pass your way so your family could check it out.
This post is in partnership with Goldfish Swim School. As always, all opinions expressed are my own.