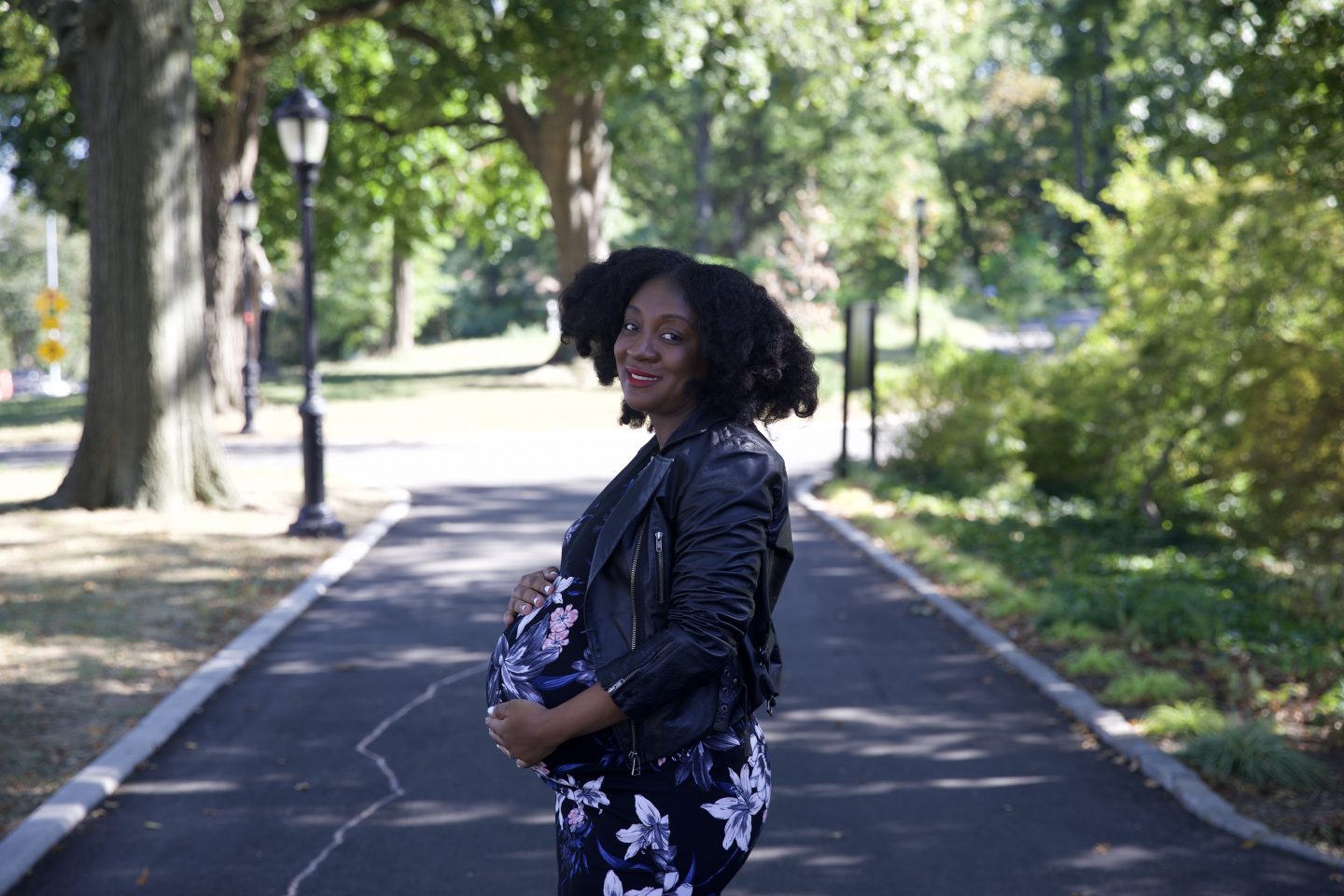 It's no secret that I've been loving fitted dresses this pregnancy! I did with my first child as well but with my son, I definitely went more for flowy styles which I still love as well. I think as I am older and I've embraced my body more I just feel so much more fabulous and weird enough they are easier to move around in as I don't have to worry about stepping on extra material or getting caught on doorknobs. No? Have those things never happened to you? Okay, so it's just me but I wanted to share my latest dress from PinkBlush Maternity. While the brand sometimes gifts my clothing, I like shopping their store as well because I've grown so accustomed to their fit and I'm confident that their clothing is great quality.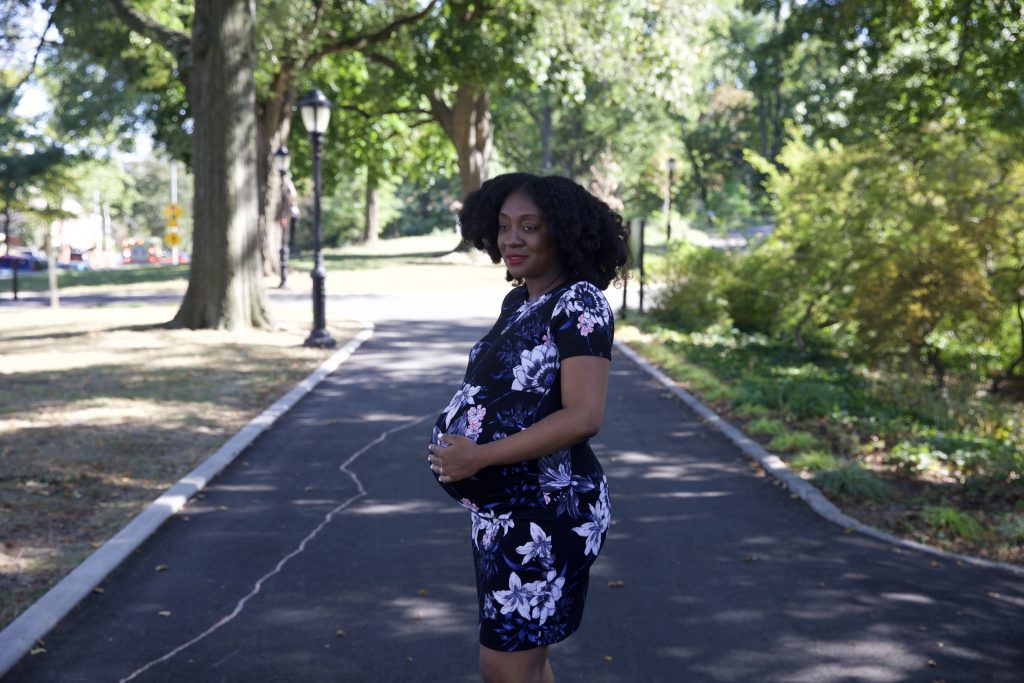 This dress is one of my recent purchases, a very necessary one as with the leaves changing and the temperatures gradually dropping, I felt like it was time wear some deeper fall colors.  It's similar to other fitted dresses that I've purchased from PinkBlush but I opted to go up one size since I am getting closer to my due date and may grow a bit more quickly in the next few weeks.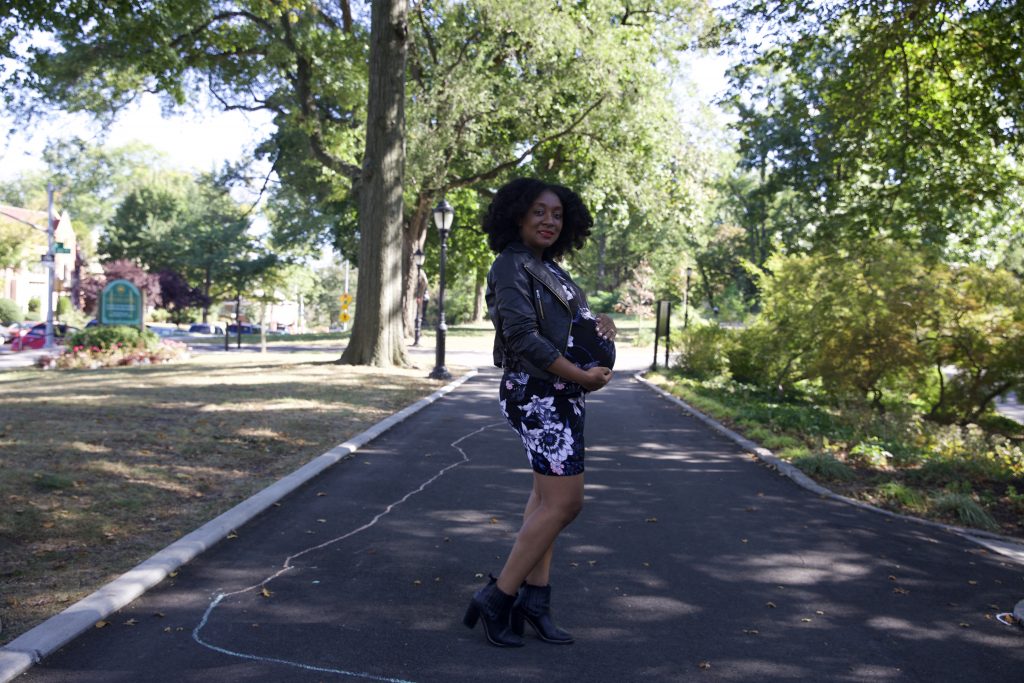 Most of us don't automatically think of florals when we think of fall but the navy background make this design pop and I think this dress is just perfect for the cooler seasons. You can wear it with ankle boots like me or knee-high boots when the weather gets colder.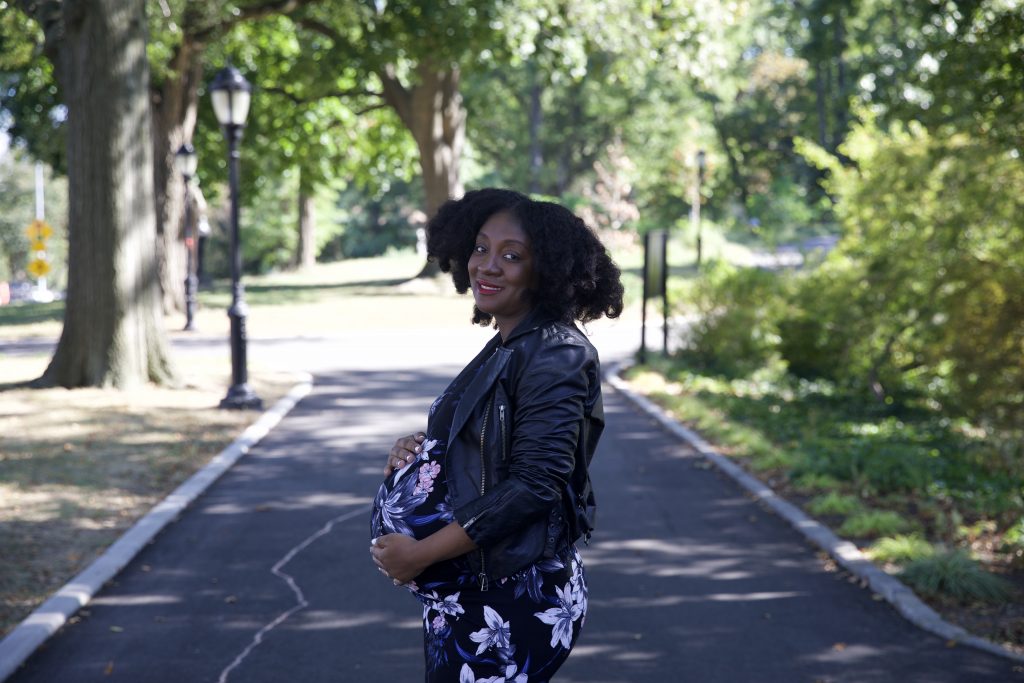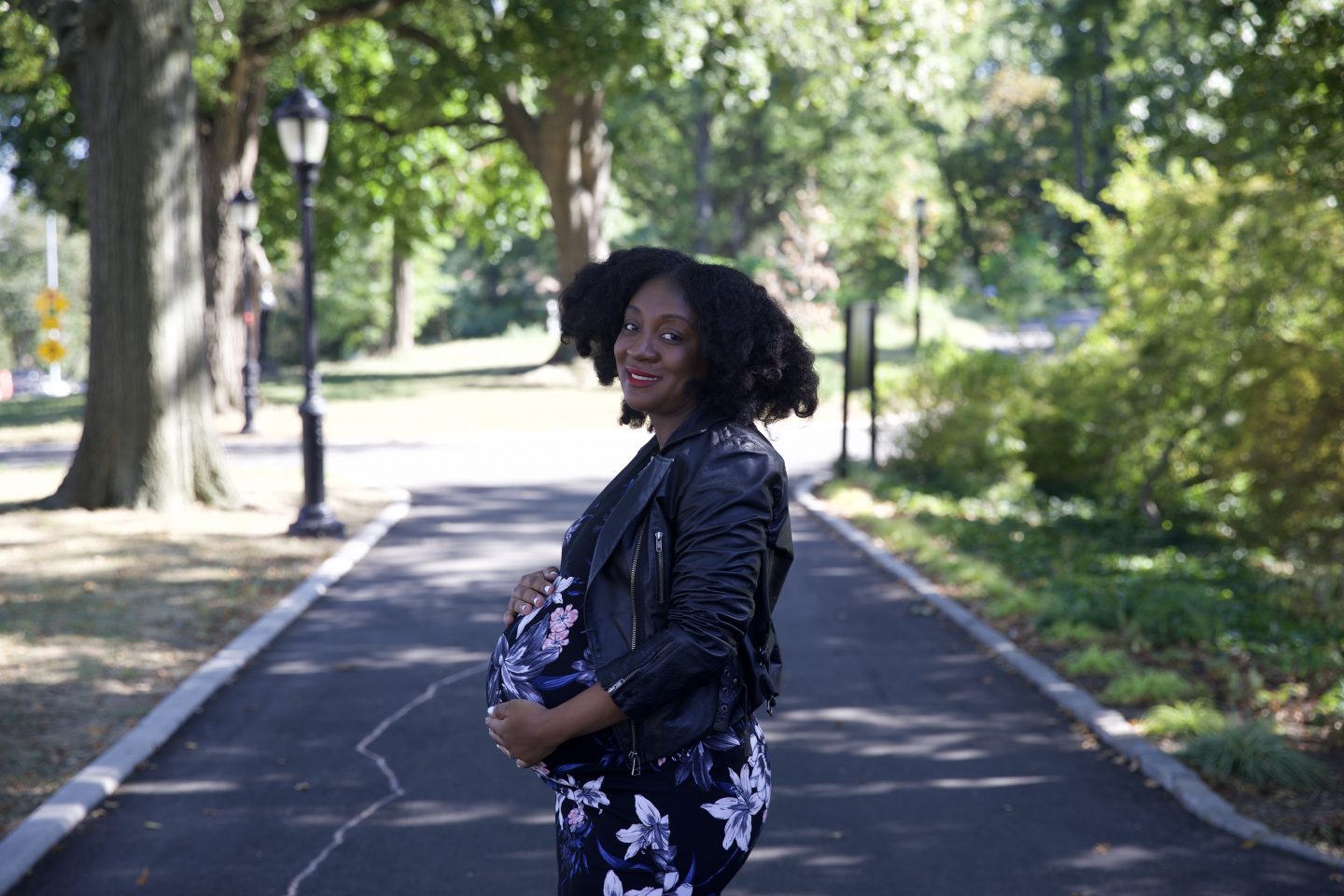 I managed to wear it last week to sit on a panel discussion on teen driving safety at a conference here in New York City which I shared on my social media and I received a ton of compliments on this dress which I paired with my moto jacket and red lipstick.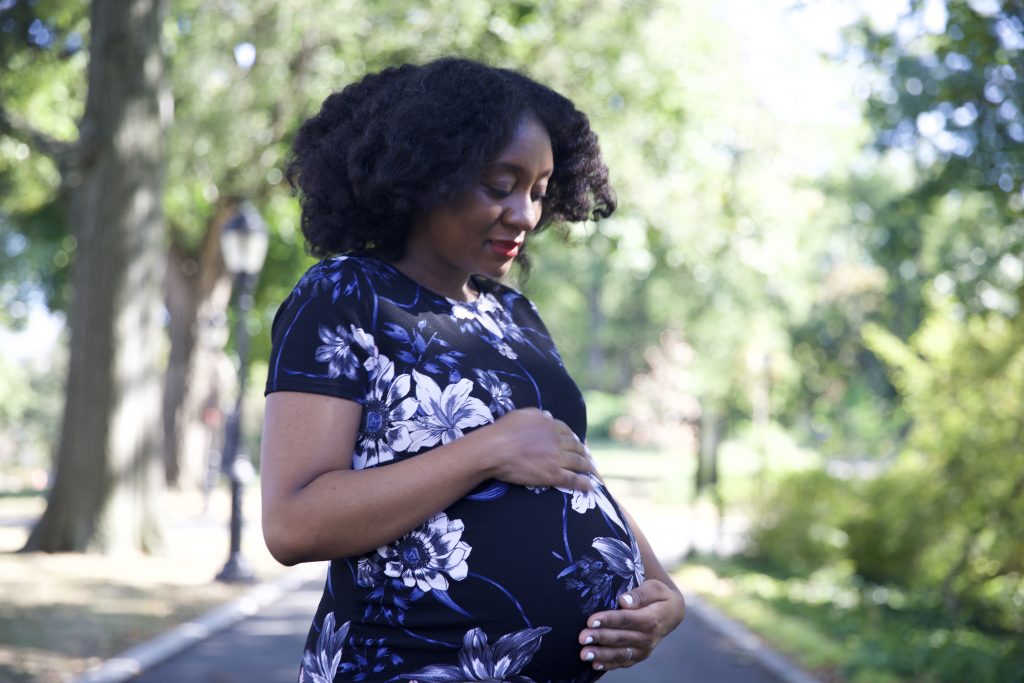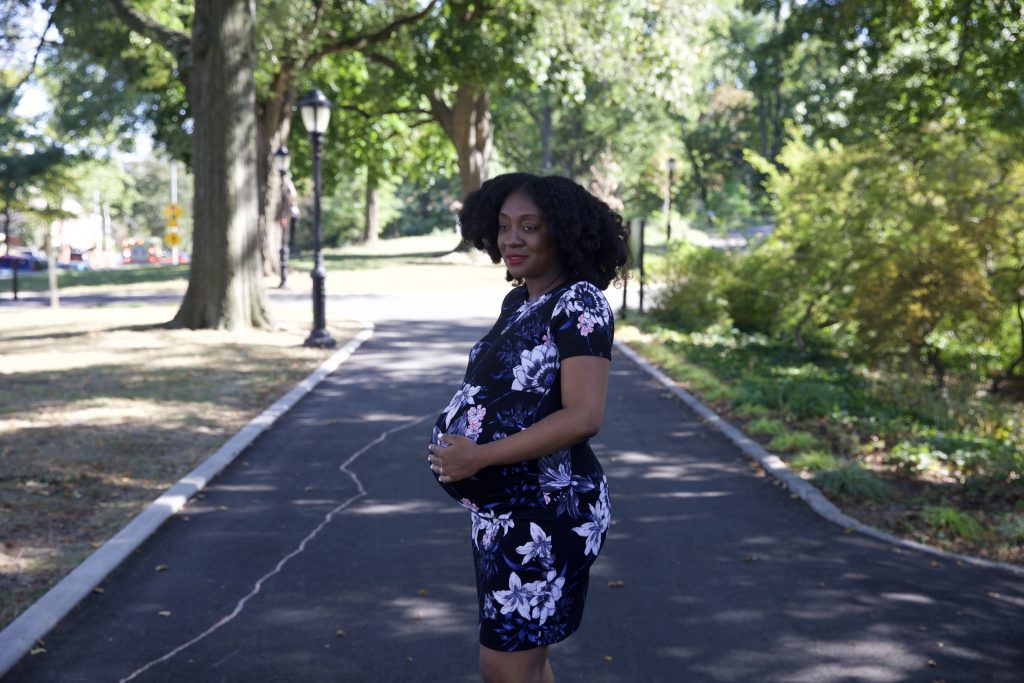 What do you think about fall maternity florals?