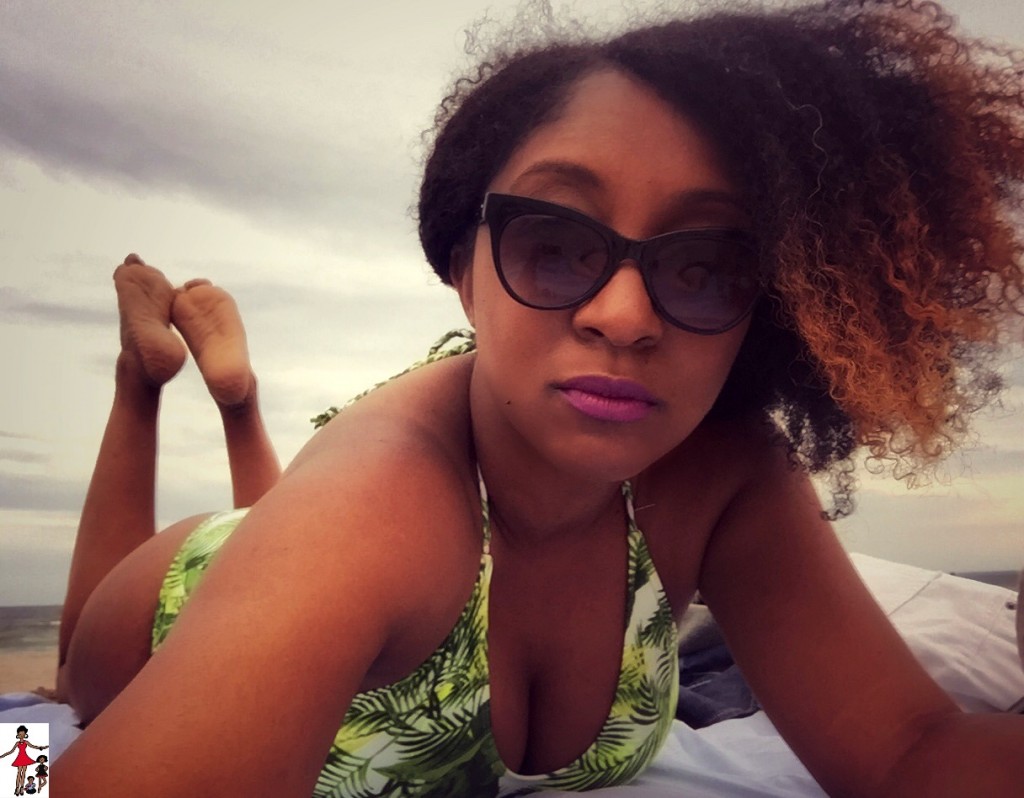 [Tweet "Let's Talk About Wearing A Swimsuit In Public"]
In the last few weeks, I've been taking advantage of the lovely summer weather and going to the beach. I am all about the beach bum life. I love sea, sun and sand. It only comes naturally as an island girl. It's so relaxing to get to the beach and strip down to enjoy the warm sun on usually covered parts of your body. I find it to be a liberating experience and I just bask in that freedom. The first time we went to the beach this season, we were so focused on our Father's Day treasure hunt that I didn't pay much attention to other fellow beach bums. However, last week I had all the time to focus and dare I say stare a bit. I noticed something that bothered me a whole lot. Moms who seemed to be determined to hide their bodies. Now, of course, I don't know everyone's story but what I saw felt like a trend, women on the beach with their families wearing t-shirts over their bathing suits or fully clothed. I saw one mom go into the water fully clothed. This bothered me on many levels. I know that our society isn't the nicest to us, we are told that our bodies are unattractive after bringing life into the world and if we don't look like the ladies on the runways we aren't beautiful.
[Tweet "Don't sacrifice your fun because of society's beauty standards."]
We need to refuse to believe those lies. We are beautiful! Having babies is beautiful and it makes us much more beautiful. All of the experiences that lead us to lose or gain weight makes us more beautiful. The beautiful kids that we are raising see us as beautiful.
[Tweet "Encourage fellow moms to see their beauty."]
If you don't believe you're beautiful, wear your swimsuit anyway. I am 10 pounds heavier than my usual weight and I didn't let that stop me from wearing my swimsuit. When I see another mom post a photo on social media in her swimsuit, I make sure to compliment her to encourage not just her but her followers. We can let other moms know it's okay. Really, it's okay to wear a swimsuit! Ask your husband, I'm sure he doesn't want to see you getting into the water on the beach in jeans and a t-shirt. If we change our expectations of each other, we will change our expectations of ourselves and not be too hard on ourselves. Don't get me wrong, I'm not preaching here. I am part of the congregation.
If you're on Instagram, share your #MySwimsuitStyle. Fellow mom Mimi of MimiCuteLips have an awesome campaign to encourage women to boldly share swimsuit photos.
Leave me a comment letting me know why you do or not wear a swimsuit to the beach?