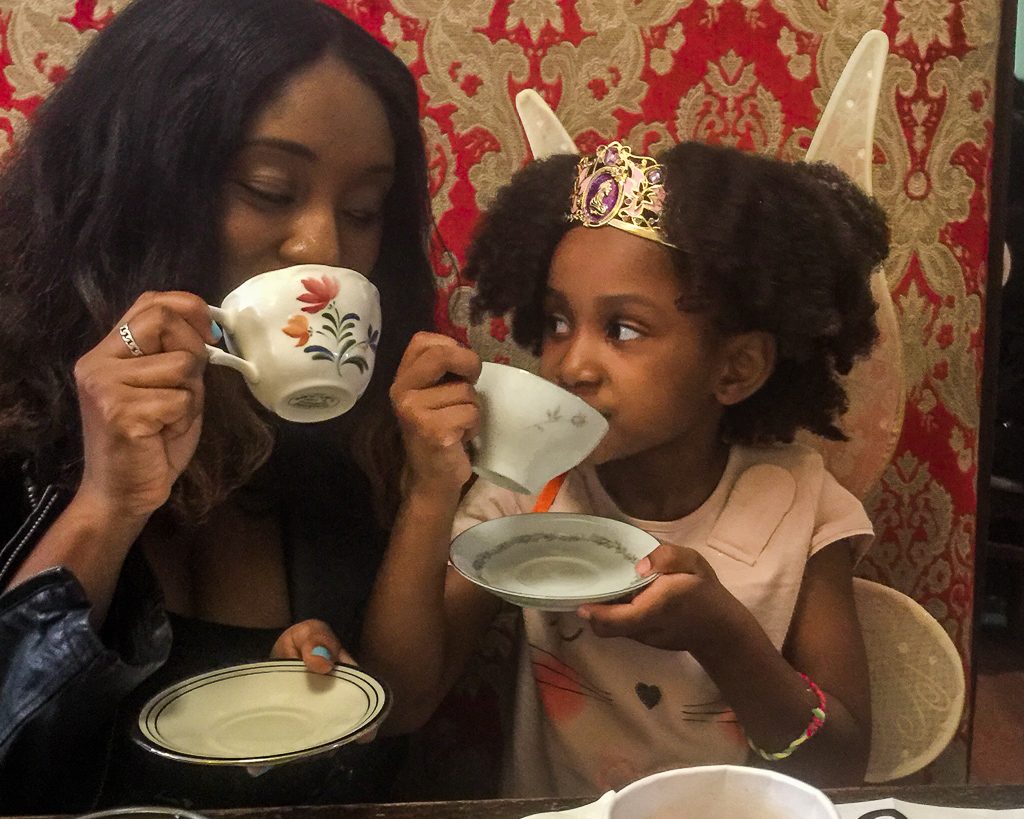 I get asked all the time for suggestions for kid-friendly restaurants in NYC so I figured it would be best to make a list with a few of our favorites. There are so many really incredible restaurants here in the city and most of them are accommodating to families with children. We always make reservations using the OpenTable app or Yelp. I would suggest doing so as soon as you decided where you will like to dine. With that said, here are 5 friendly restaurants in NYC:
Alice's Tea Cup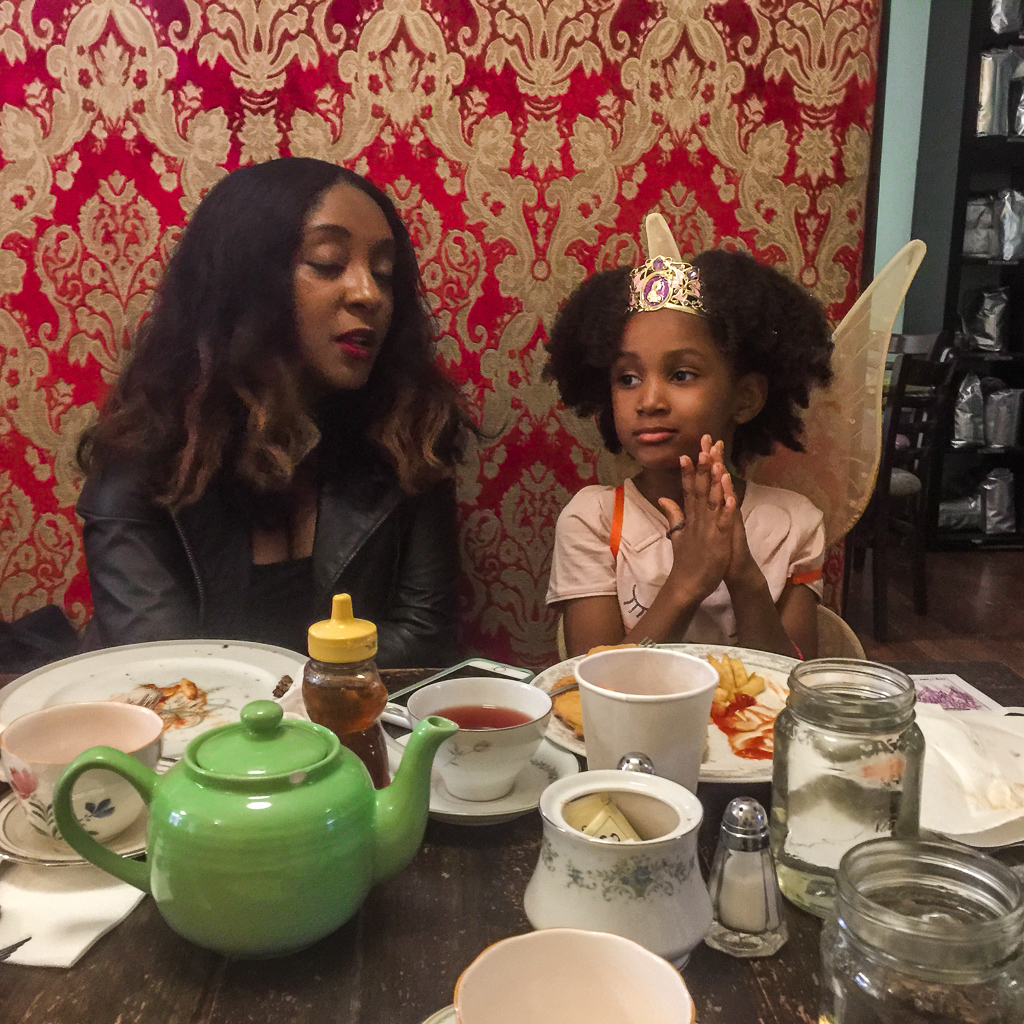 We went here for afternoon tea my daughter's 5th birthday and fell in love. When the kids enter the restaurant, they sprinkle fairy dust and give them wings to wear. Their scones are the best I've ever had and they serve them fresh out of the oven. It's a cool experience, a real-life tea party!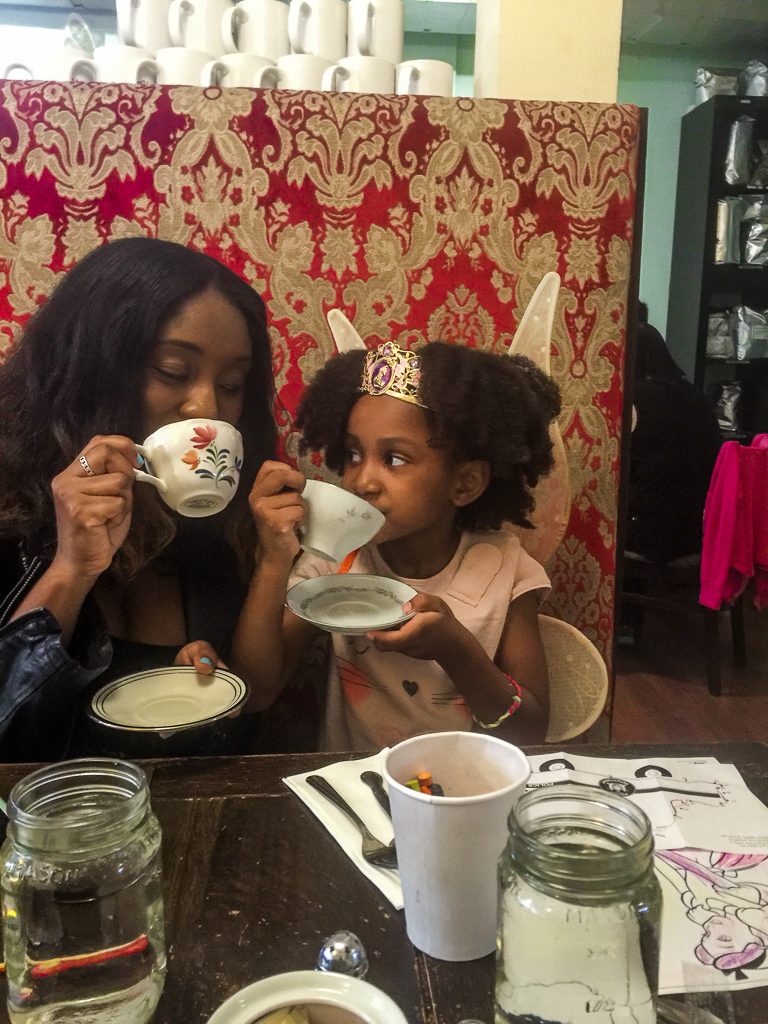 Sugar Factory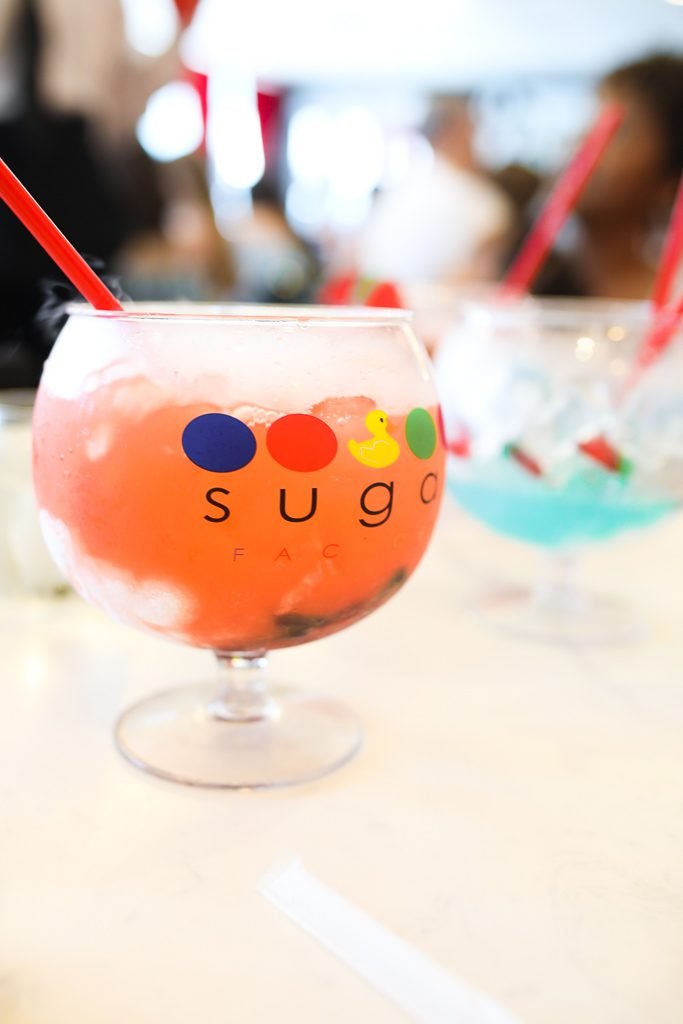 My friends both with and without kids have been telling me how awesome Sugar Factory is for some time now so I'm glad we finally got to check it out a few weeks ago. My husband made reservations using the OpenTable app for the Meatpacking District location and we got a really nice booth on the upper level. It was a really fun experience for the kids. They loved the signature Goblets. It's is a big show as they smoke for a few minutes after the bigger than the kid's heads that they can share. The kids also loved their rainbow sliders. The serving sizes are huge so they're totally shareable. I wouldn't recommend the fish tacos though, while they weren't terrible, they were just okay, I've definitely had much better. Besides that, the decor is very beautiful and it was a great experience for our family. My daughter wants to go back to Sugar Factory for her birthday if that gives you any indication on whether or not kids like it. I think this is the restaurant on the list that would be great for older kids too, I can see teenagers having fun there.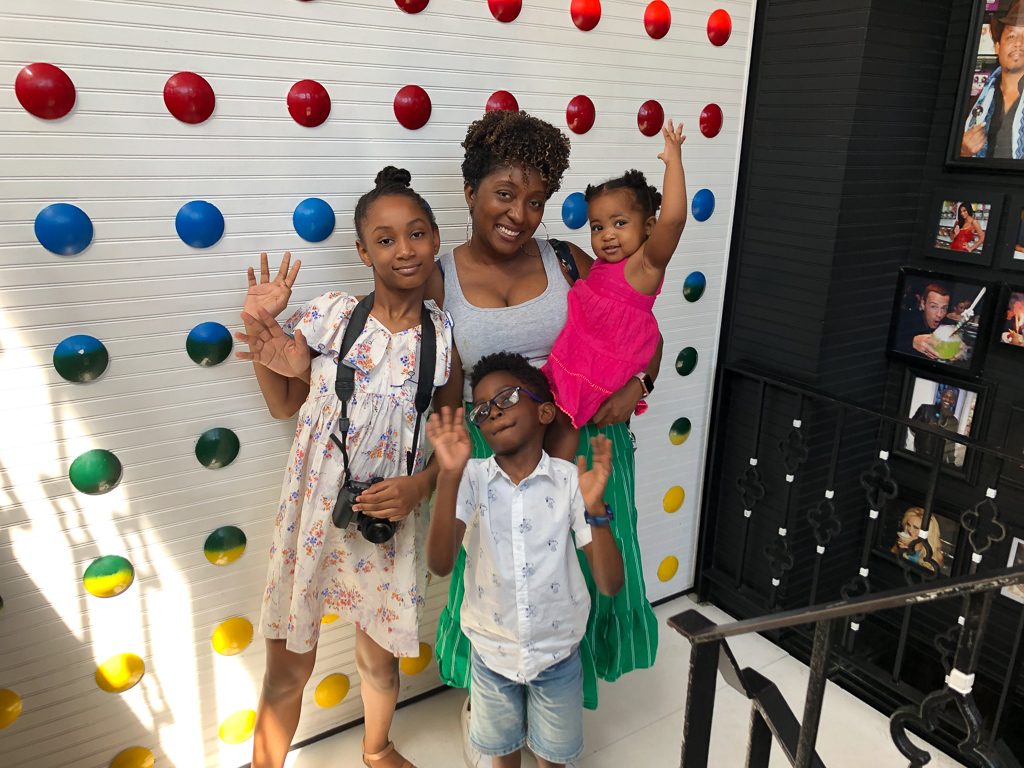 Dylan's Candy Cafe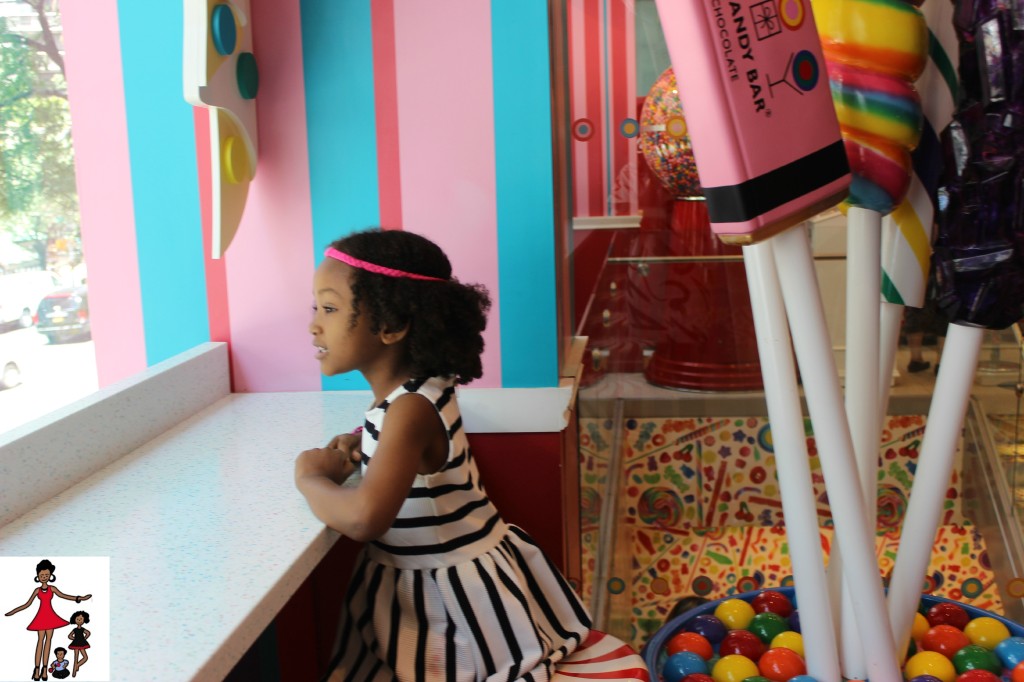 You're probably familiar with Dylan's Candy ? Bar. After all, I've seen the candy stores pop up in cities all over the country and at many airports. The flagship store is located in New York City and has a cafe on the upper level. It's one of my children's favorite restaurants and the menu is fun for children with a variety of different dishes. We first took my daughter for ice cream the summer she turned one and been back for lunch, desserts or just candy every summer.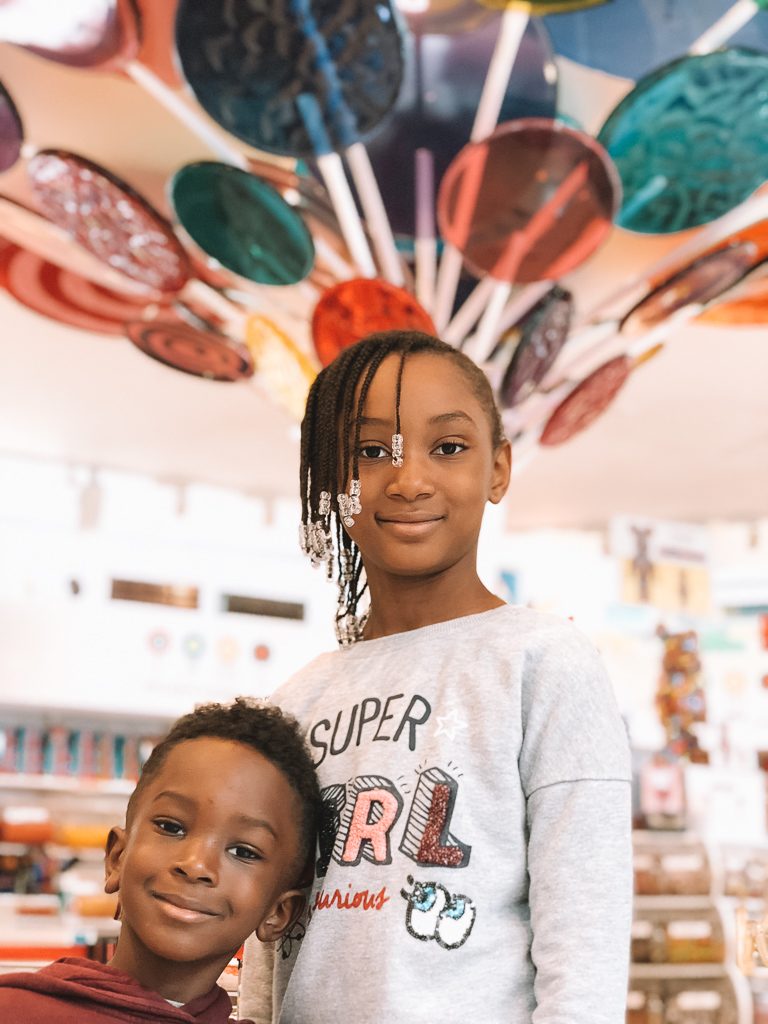 Black Tap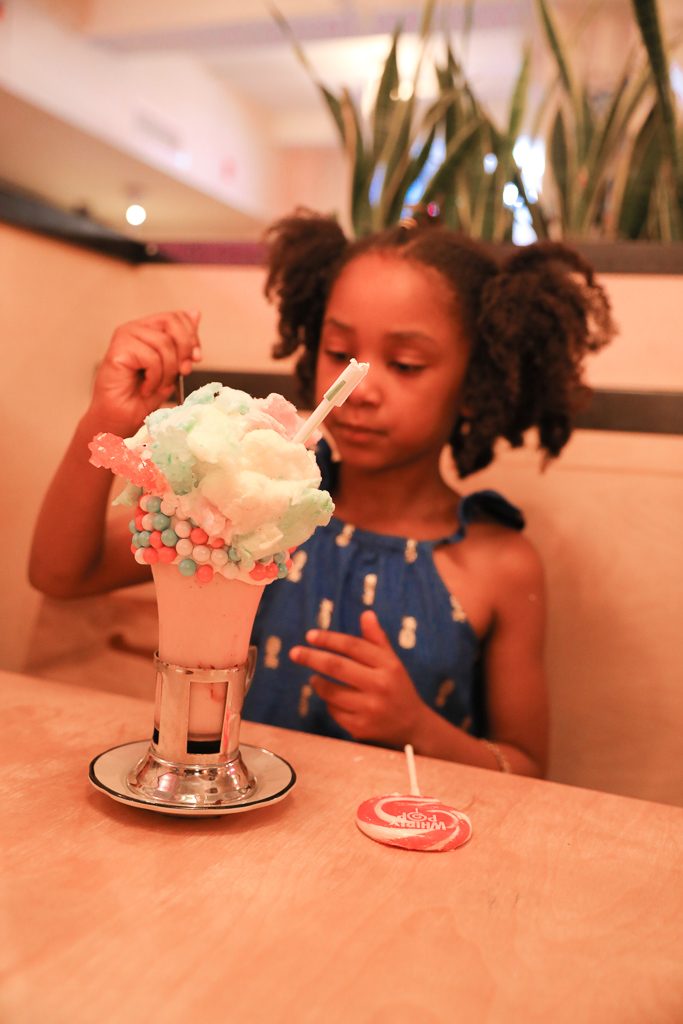 Black Tap is another one of our favorite kid-friendly restaurants in NYC. There are several locations throughout the city and they all have different decor themes. Black Tap is known for its crazy milkshakes filled with cake, donuts, colorful candy, lollipops, etc. It's definitely a sugar rush for kids but fun for an occasional treat. Like Sugar Factory, their servings are big so you can share them.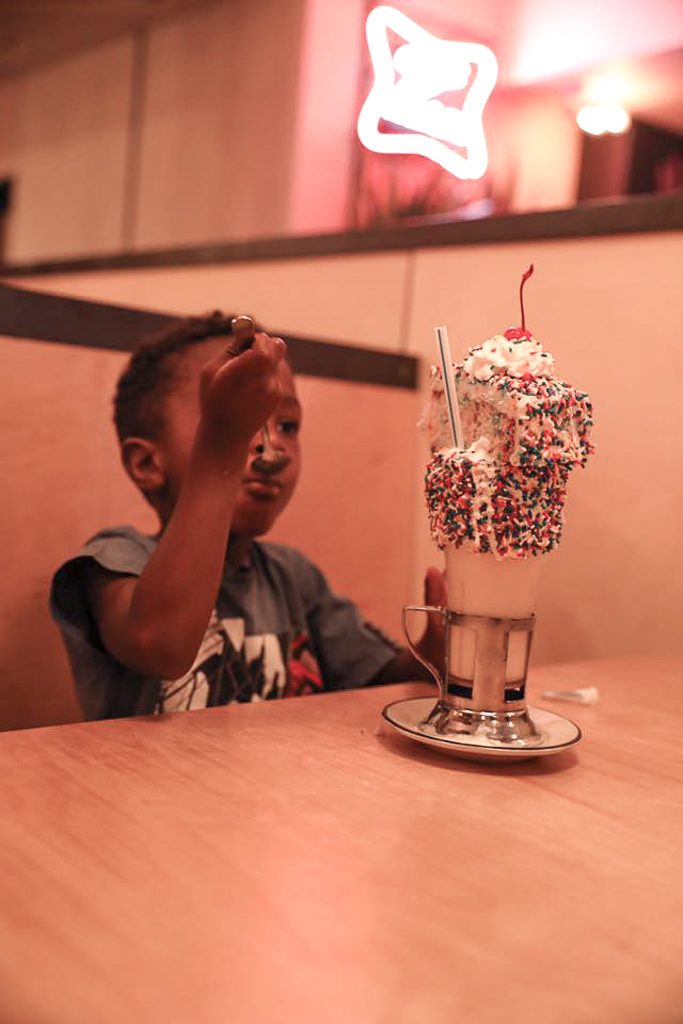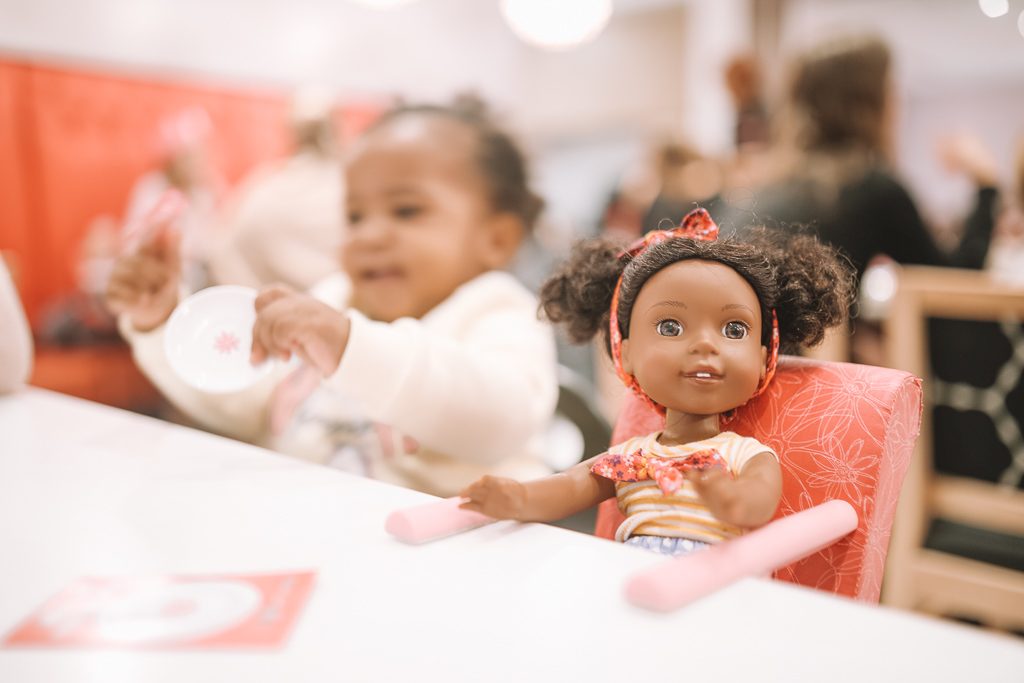 American Girl Cafe
If you've been following me for a while you know that my oldest daughter loves American Girl and we love visiting the American Girl Cafe at the store. The food is really good with really great menu options for both kids and adults. The kids can dine with their dolls or they can choose a doll to sit with them for their meal at the cafe.
What's your favorite family-friendly restaurant in NYC?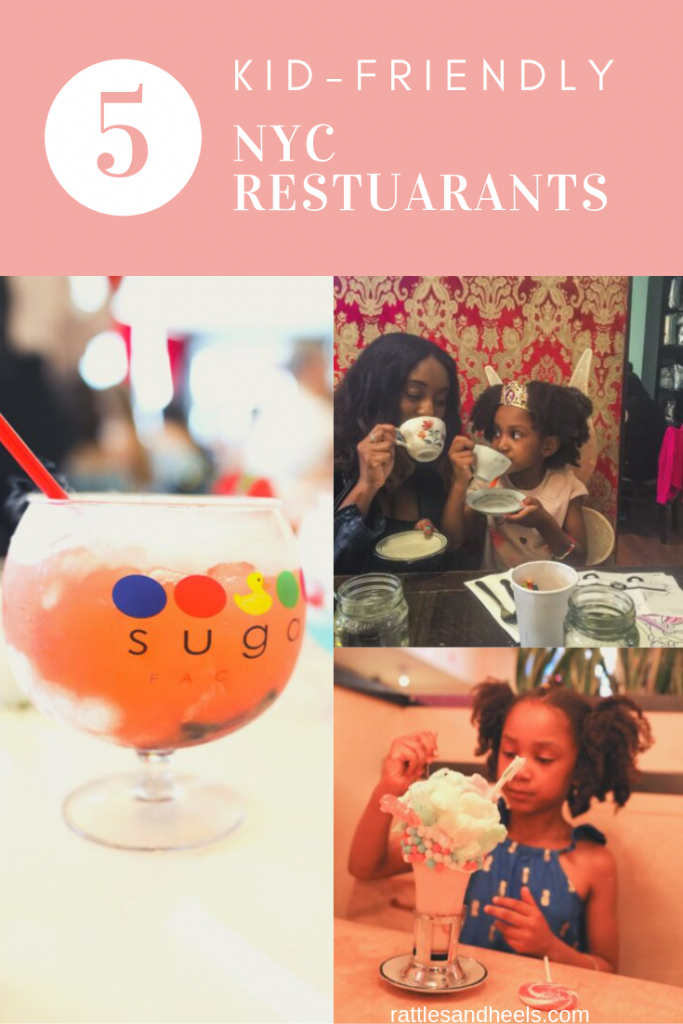 You may also like: