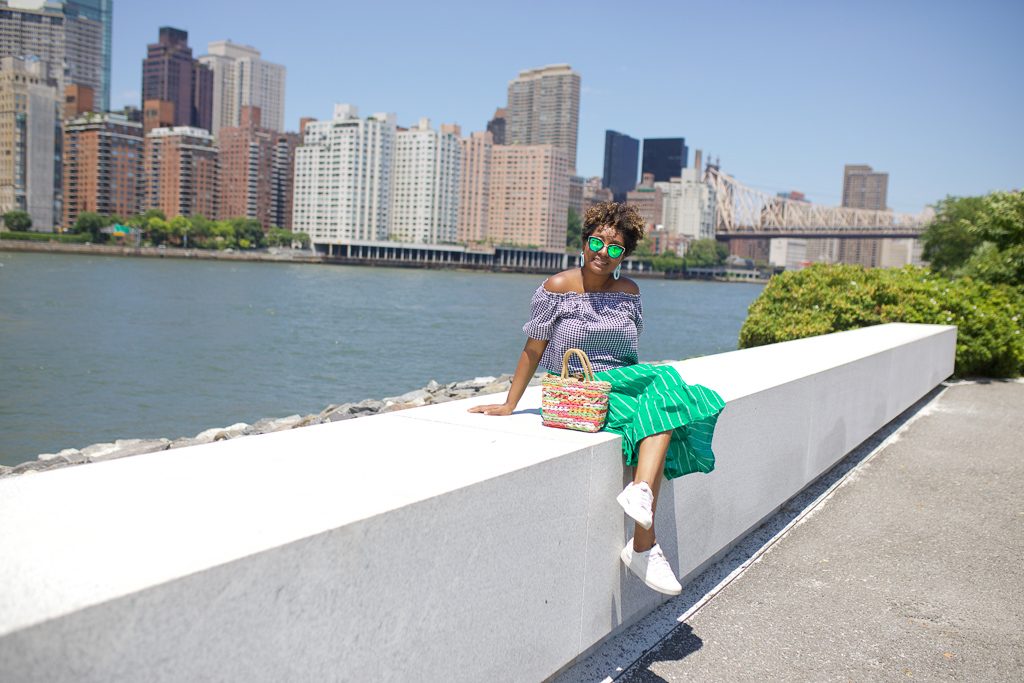 Exploring Roosevelt Island!
Confession: I've lived here in New York City for almost 20 years and never visited Roosevelt Island until this weekend. I felt a bit embarrassed by this until I posted my first expedition there this weekend in my Instagram stories (you can view them in my NYC highlights) and a few of my NYC followers admitted that they too have never been. I can understand why too, Roosevelt Island as it's been known since only 1973 (it was called Blackwell Island and Welfare Island prior to then) is one of those places that you wouldn't visit if you have no business going there in the first place. But if you're in NYC this summer, visiting or you live here I want to challenge you to explore Roosevelt Island too.
Where exactly is Roosevelt Island?
I think most NYC residents have a good idea of where Roosevelt Island is, especially if you've ever taken the F train because it has a stop there. If you're not from the Big Apple; it's located on the East River between Queens and Manhattan.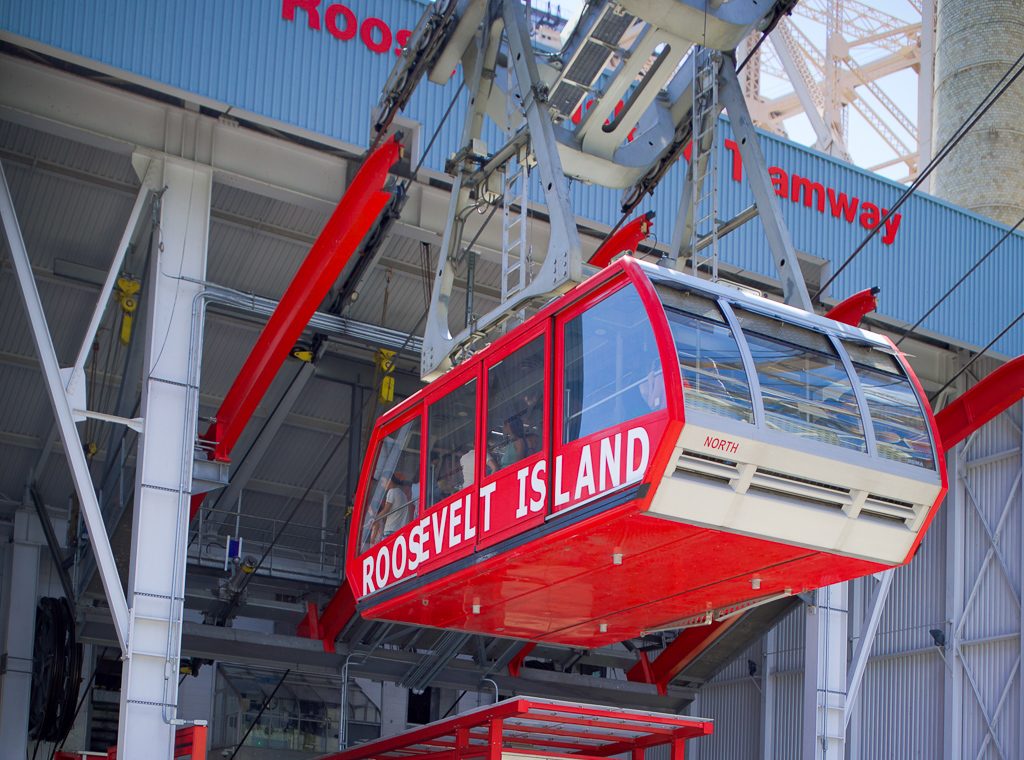 Ride the tram.
Honestly, we went to Roosevelt Island for the tram. We drive over the Queensboro Bridge regularly and always gaze at the tramway. It's been on our bucket list for years but never made the time to go. I'll admit I was low-key scared since I do have a fear of heights but I'm happy I pushed through and did it anyway. The view from the tram was incredibly beautiful, the ride is fast and it's the same price as a metro card. My husband and I went for fun so we parked our car on Roosevelt Island and rode the tram both ways, the tram ride is only 4 minutes each way. We did have to exit and pay to re-enter but the next tram came within minutes of the last, they leave frequently.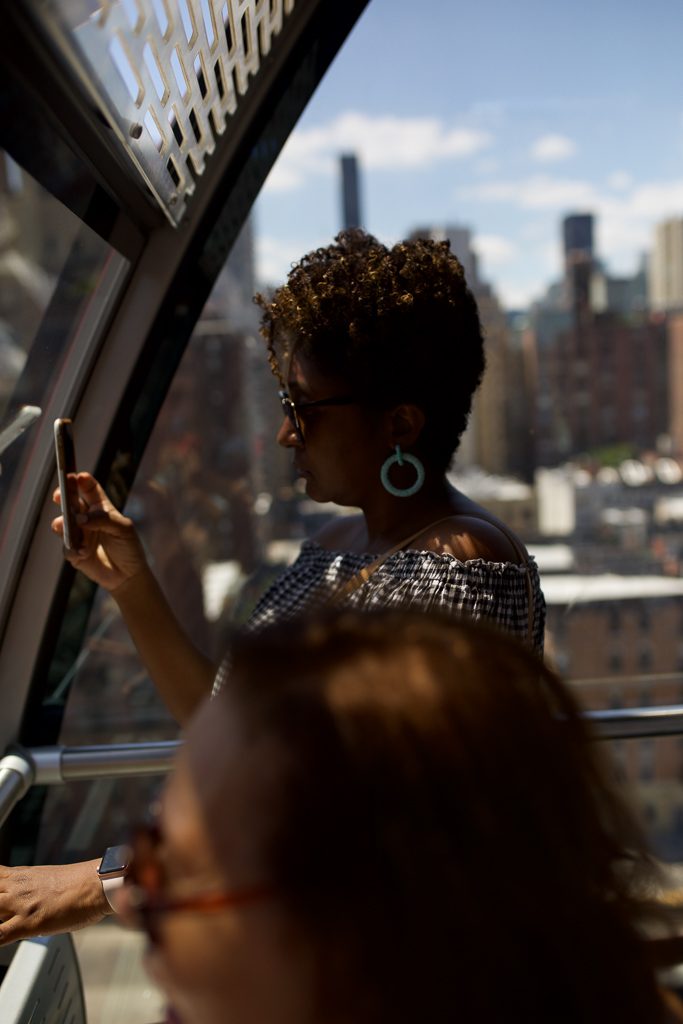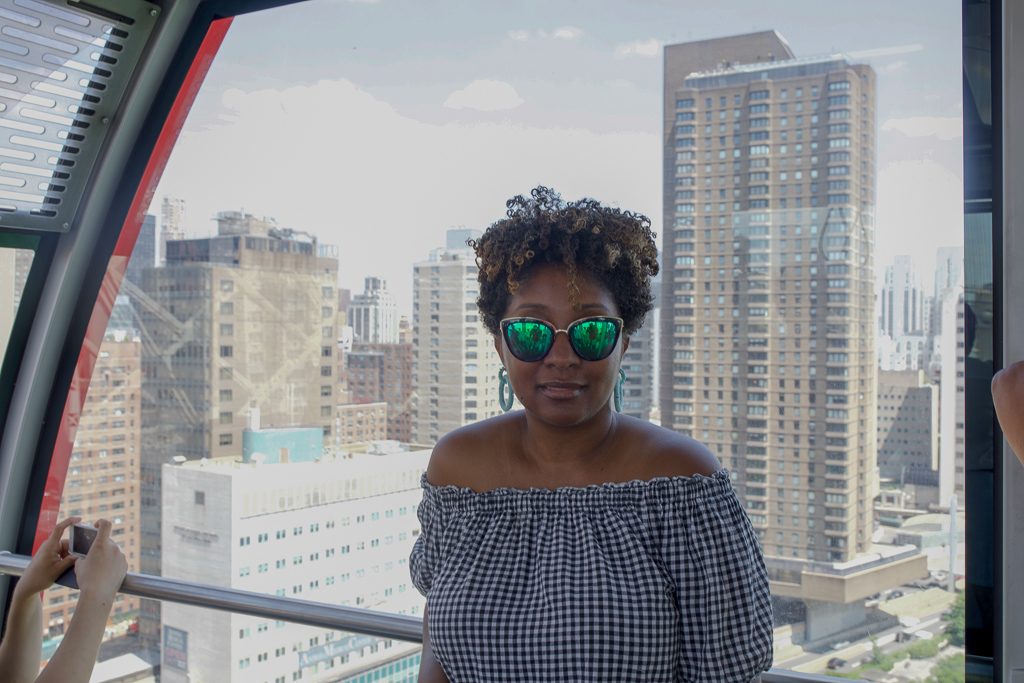 Get help exploring Roosevelt Island at the visitor center.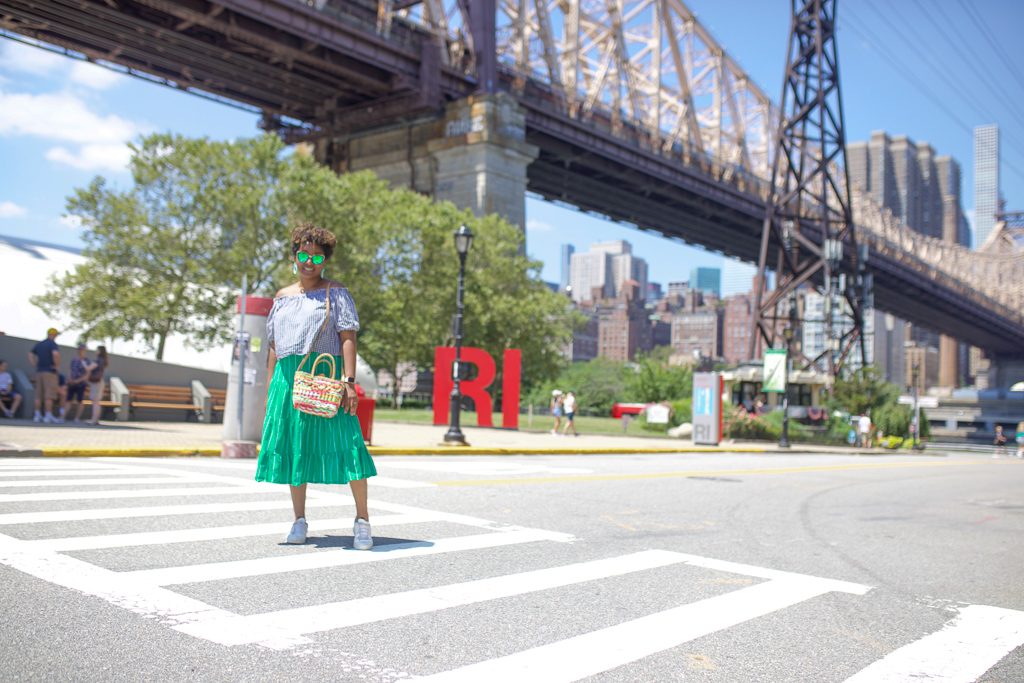 Roosevelt Island is a small island and it's easy to get around by foot or bus (free) but if you need help, there is a visitor center when you exit the Tram to help you.
Visit FDR Four Freedom Park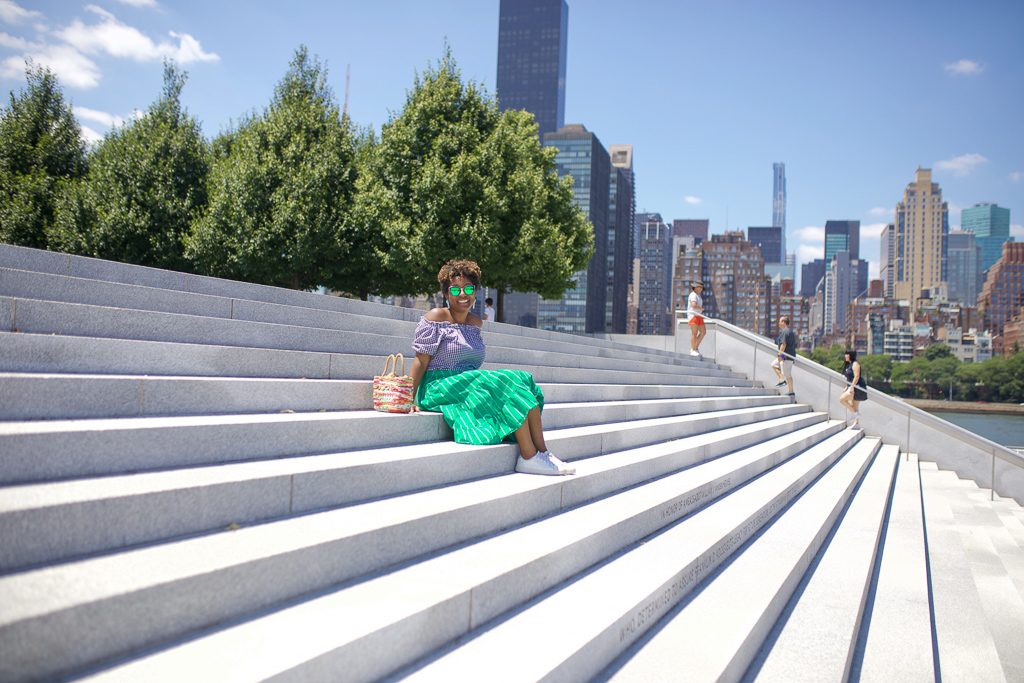 Interestingly, I've never heard about this park before but as we explored Roosevelt Island we saw the gate partially open and decided to go in. I'm so happy we did, the park is beautiful and I learned it's designed by the famous architect, Louis Kahn who finished the plans before his death over 40 years ago. If you haven't heard of it either, don't feel super bad since the park is still relatively new and was opened in 2012. It's located on the south of Governors Island so it's directly across the United Nations headquarters in Manhattan and features a staircase, FDR memorial and a gorgeous garden that serves as the picnic area. I'm looking forward to going back with my children in tow next time so they could play and explore in this space.
Visit the lighthouse.
This is the one thing we didn't get to do this weekend that I would like to do when we go back to Governor Island again. The lighthouse is located at the north end of the island.
There were no crowds there.
Even with all of these amazing things to do on Roosevelt Island, it's unpopular. The reasoning for that might be the fact that it was historically considered a place for the unwanted. Historically. Roosevelt Island was where sick people were quarantined, asylums and prisons were placed for years. The Small Pox Hospital for example with was designed by Renwick, Jr. the same architect that designed the Grace Church and St Patrick's Cathedral designed the Small Pox Hospital which is now in ruins and is said to be haunted. My husband who lived here all of his life told me, he didn't visit until his work took him there a few years ago because growing up he always thought it was just hospitals there. We ran into more tourists than locals there but it's definitely not a tourist trap. V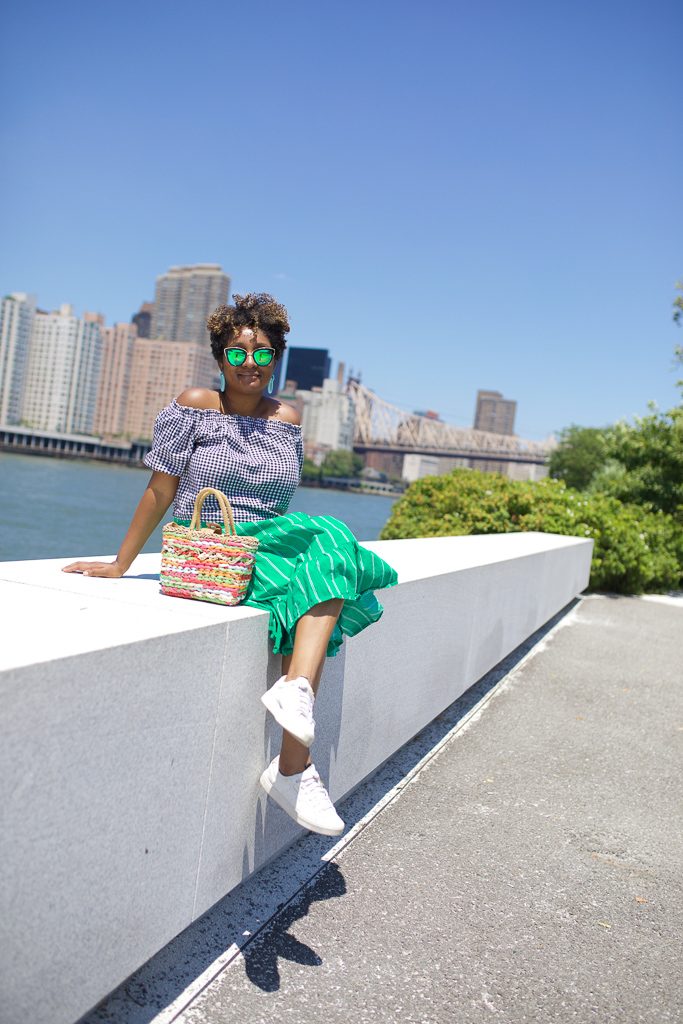 Views
There are beautiful 360-degree views of Manhattan, Queens, and the Queensboro Bridge everywhere on the island.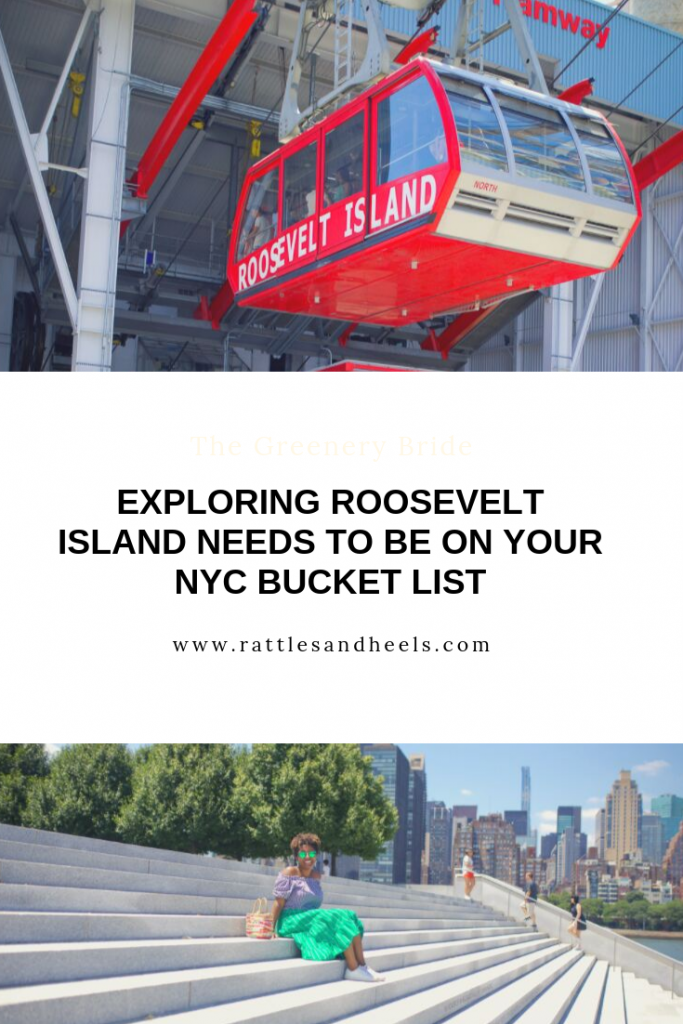 I'm definitely going back this summer and will bring the kids this time. Let me know if you've been to Roosevelt Island and what are your favorite things to do when exploring Roosevelt Island in the comments.
You may also like these recent posts: