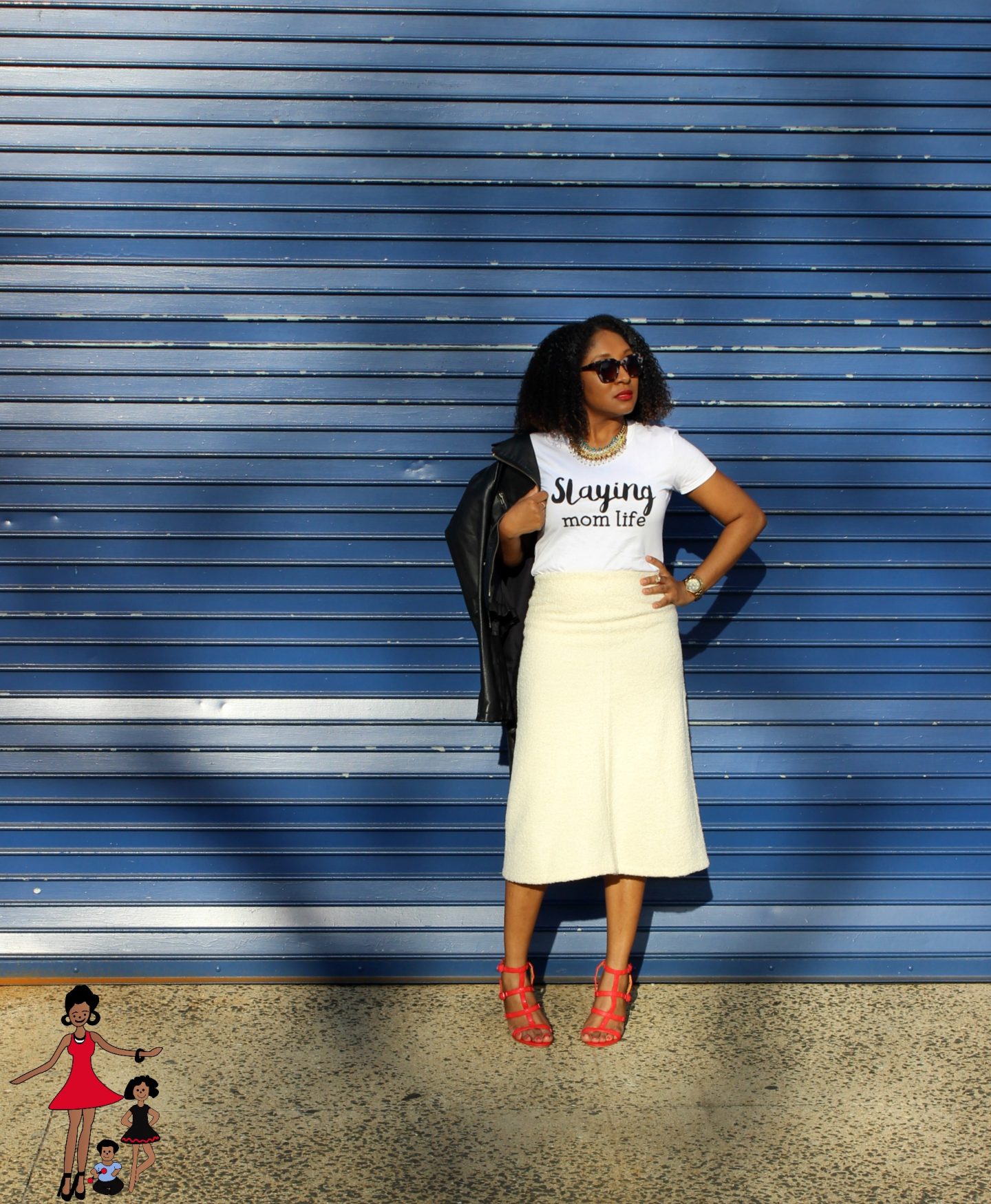 I've been bursting with excitement over the past month to share something with you and so happy to finally be able to do that. That something *drum roll please* is my limited edition Slaying Mom Life tee.
Woot! Woot!
Those of you who follow me on social media know that I released these tees along with mugs on March 1st, they are only going to be available only during the month of March and created especially for this awesome community of moms. I'm excited because FINALLY we can rock the same thing and feel mommy harmony. ((e-hugs))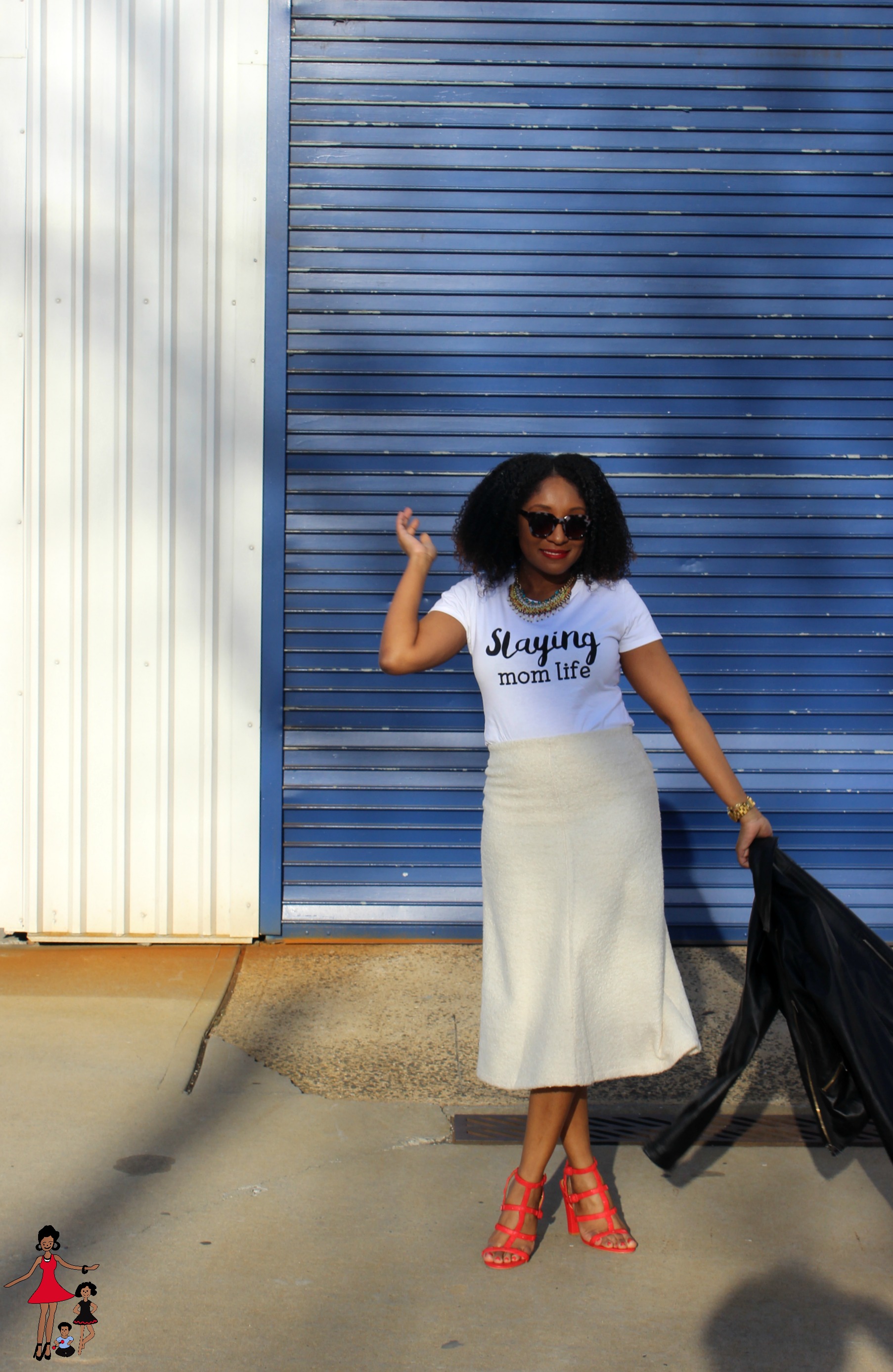 These Slaying Mom Life tees are for the moms who do their best daily to parent consciously without losing themselves or giving up their own dreams (no easy feat).  It's a reminder that we can all 'slay like Beyonce once we put our minds to it.
Of course, I made sure to do lots of quality assurance and I know you're going to enjoy the fabulous fit of these tees and the luxurious velvety letters.
Here I'm rocking my Slaying Mom Life tee in white (also available in other colors & fits) with a cream midi skirt, red strappy heels and a black moto jacket. This is a wonderful look for moms because it's so easy to throw together and I am sure most of you already have similar pieces in your wardrobe.  I've found that a midi skirt gives graphic tees a cool sophistication that can work both with heels or flats since as moms we often change between both during the day.
Throughout the month of March, while this limited edition tee is available, I'm going to be sharing some outfit ideas featuring the Slaying Mom Life tee be sure to follow me on Instagram (@rattlesandheels) and to sign up for my newsletter so I can keep you up on any sales and coupon codes. Purchase yours here!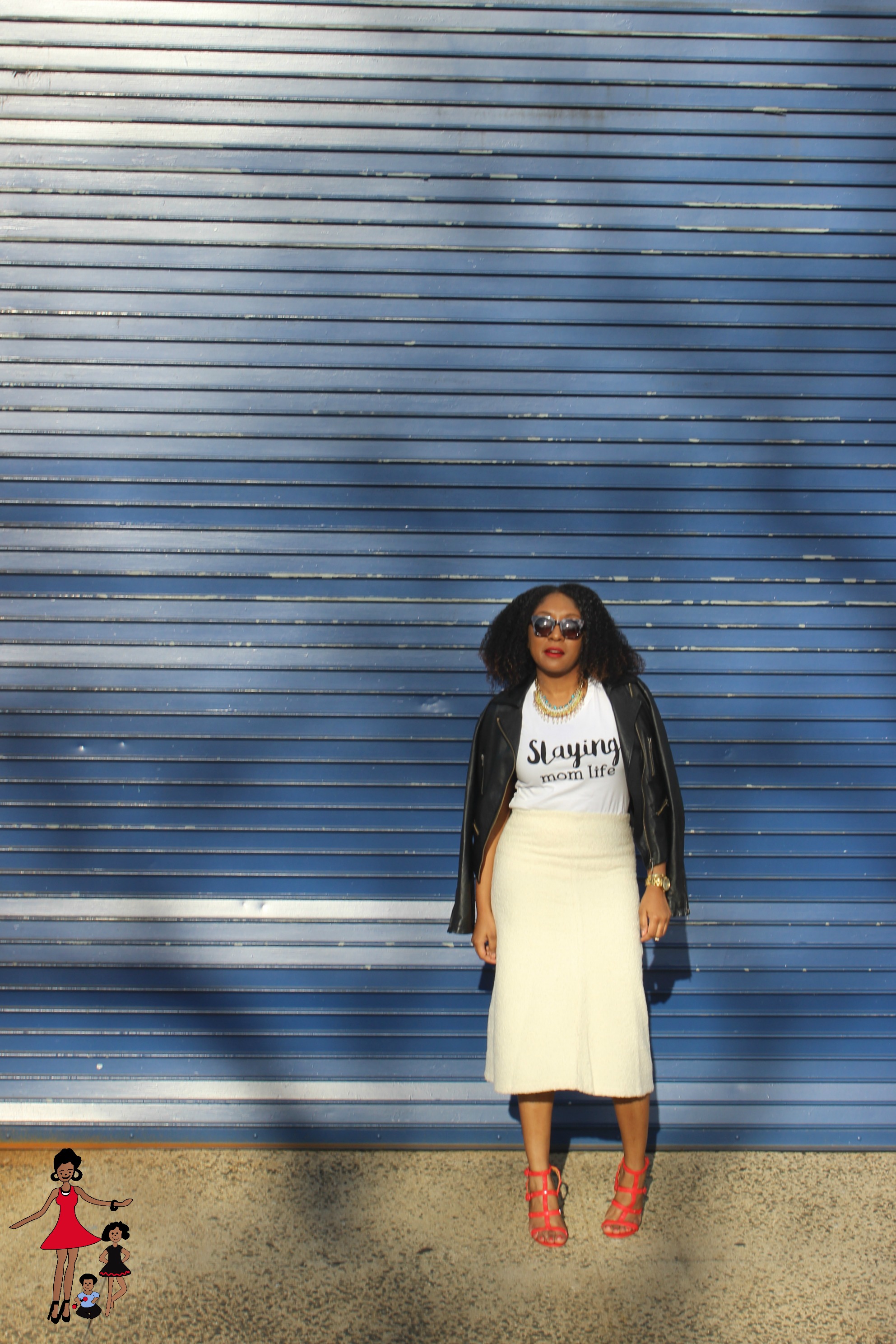 I can't wait to see you wearing your Slaying Mom Life tees! If you're on social media please tag me @rattlesandheels so I can comment on your photos and use the hashtag #SlayingMomLife.
How would you rock your Slaying Mom Life tee?