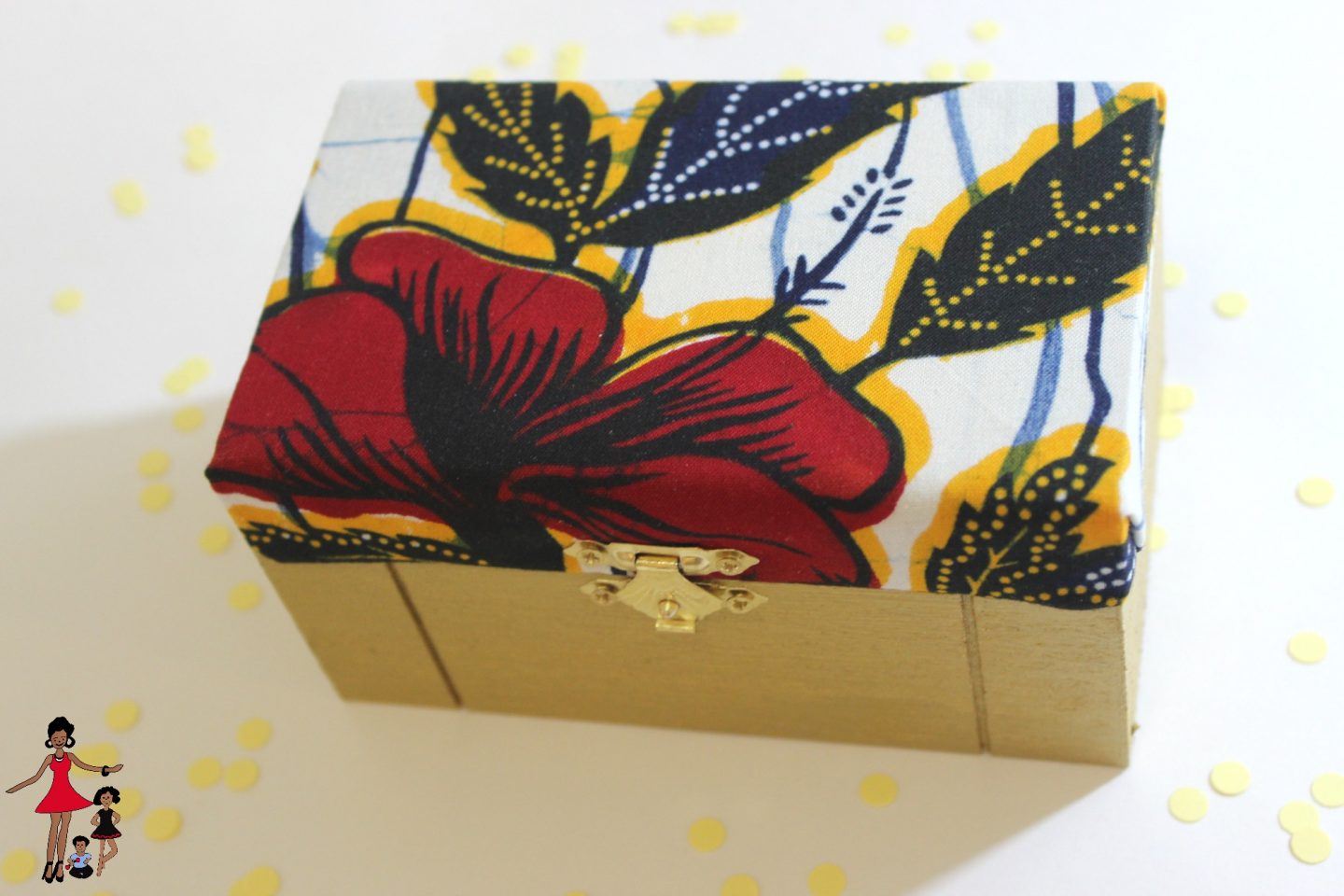 Lately, I've been feeling like I need some more color in my life (I can always do with more color).  I have a ton of really fun boho chic jewelry but my jewelry boxes and organizer are boring and don't really reflect my style. So, this weekend I decided to change that and make myself a new boho chic jewelry box that really reflects my personal style. If you follow me on Snapchat (and you should! – rattlesandheels) You know that I was really excited about how this DIY came out. I love it so much that I had to share it because it's very simple to make yet unique. This Boho Chic Jewelry Box will also make a wonderful handmade gift for your friends 🙂
To make my Boho Chic jewelry box, I purchased this unfinished wooden jewelry box at my local craft store, here's a similar one  I found on Amazon.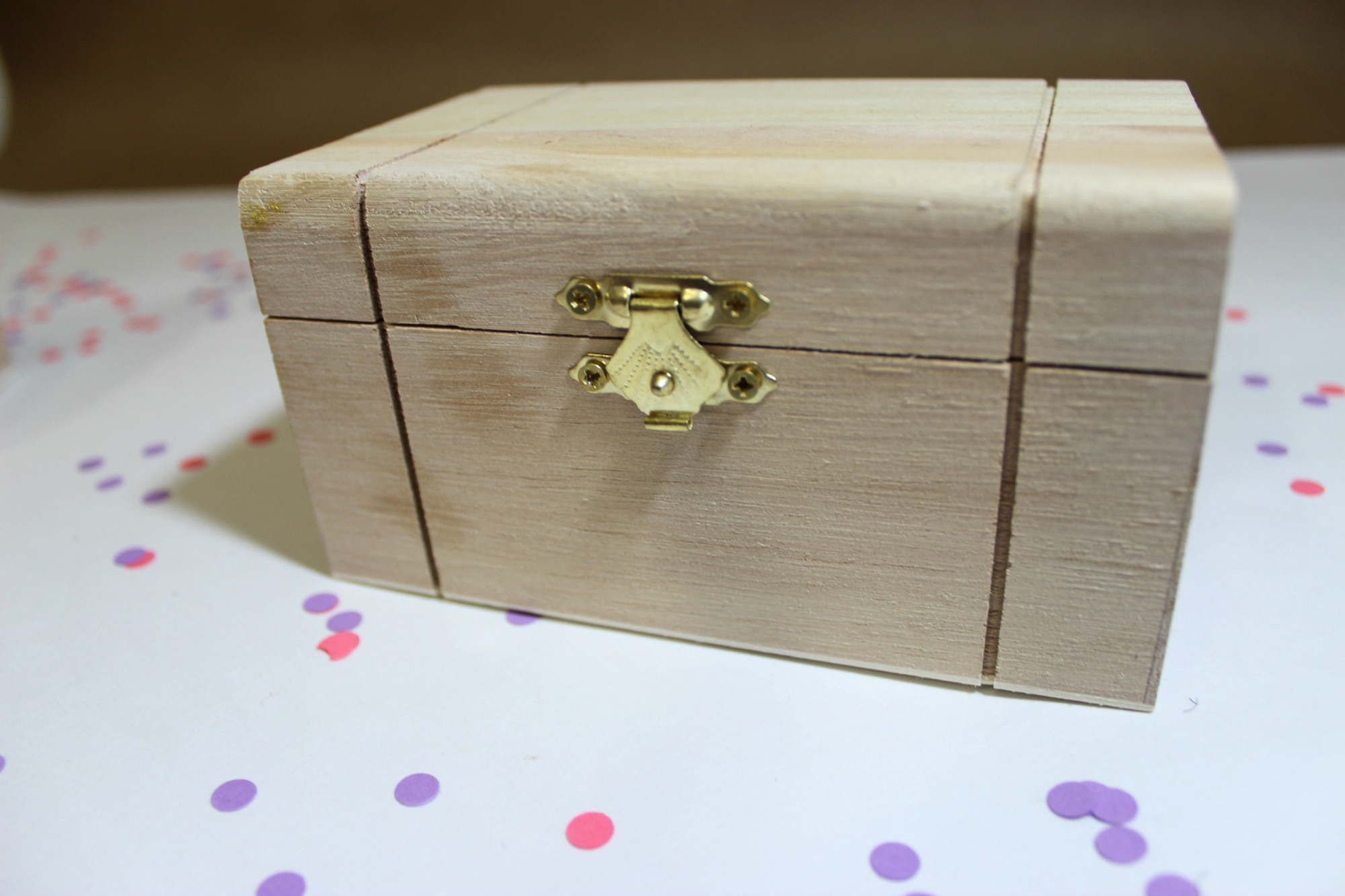 You're going to need:
Paint. I used Martha Stewart Crafts All surface metallic gold paint.
Fabric of choice.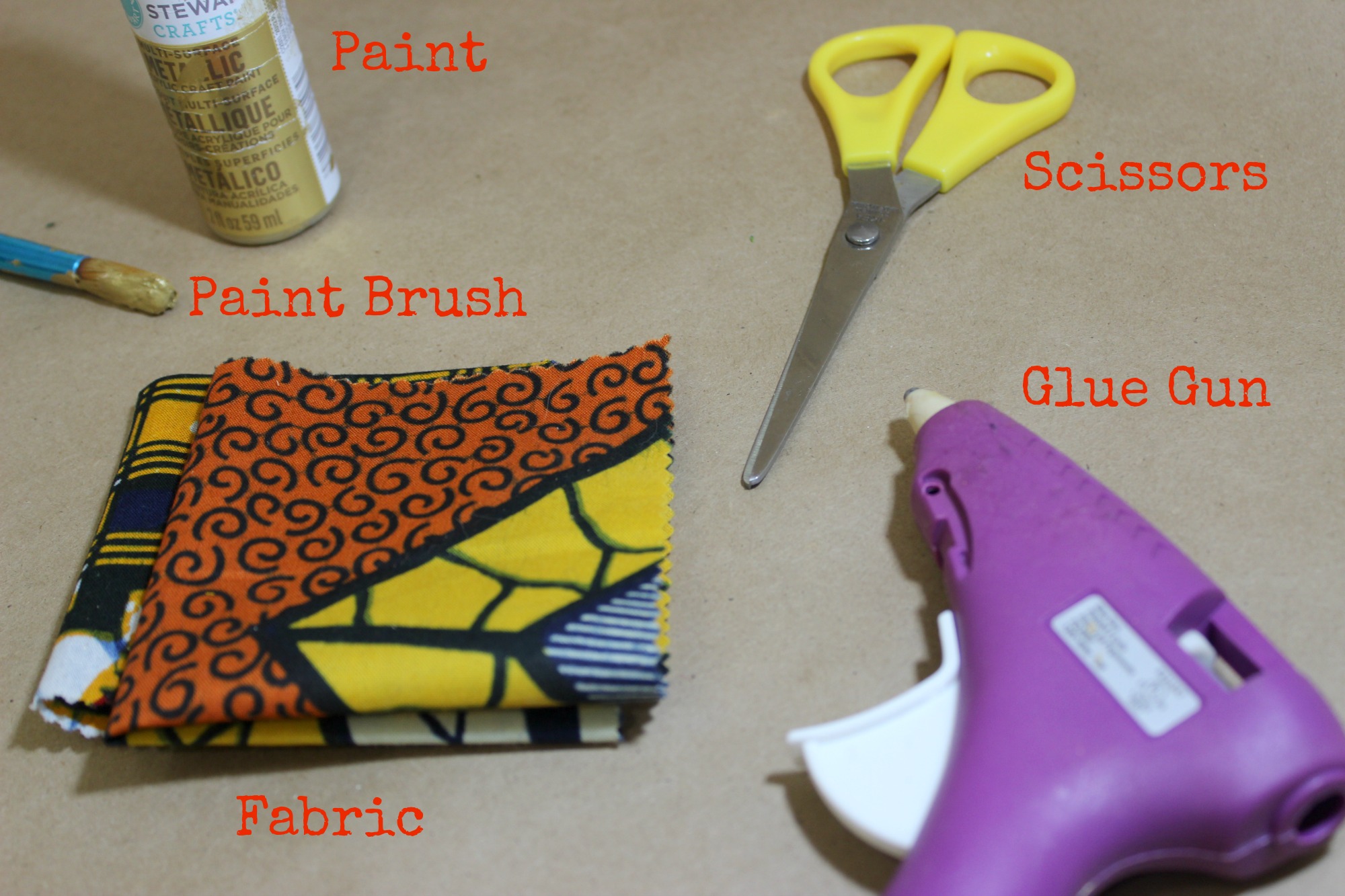 Instructions:
Unscrew all hardware from the wooden box and put them away in safe place. Your box should look like the photo below. 
Measure your fabric to cover the entire surface of the top of your box and cut.
Using your heated hot glue gun, stick the fabric to the top of the jewelry box. 
Paint the second half of the box with your metallic paint. The Matha Stewart All Purpose Paint that I used was perfect because it dried really quickly.
Allow to dry.
Using a small pin find the holds for the screws are carefully reinstall them through the fabric on the top of the jewelry box. I found that the pins were enough to punch a hole since the screws were really small and my fabric did not get damaged.
Do the same for the second half of the box, once the paint is completely dry.
Once the hardware is installed to both attach them back to each other.Voila! You're finished.
Go ahead and store your boho chic jewelry 😉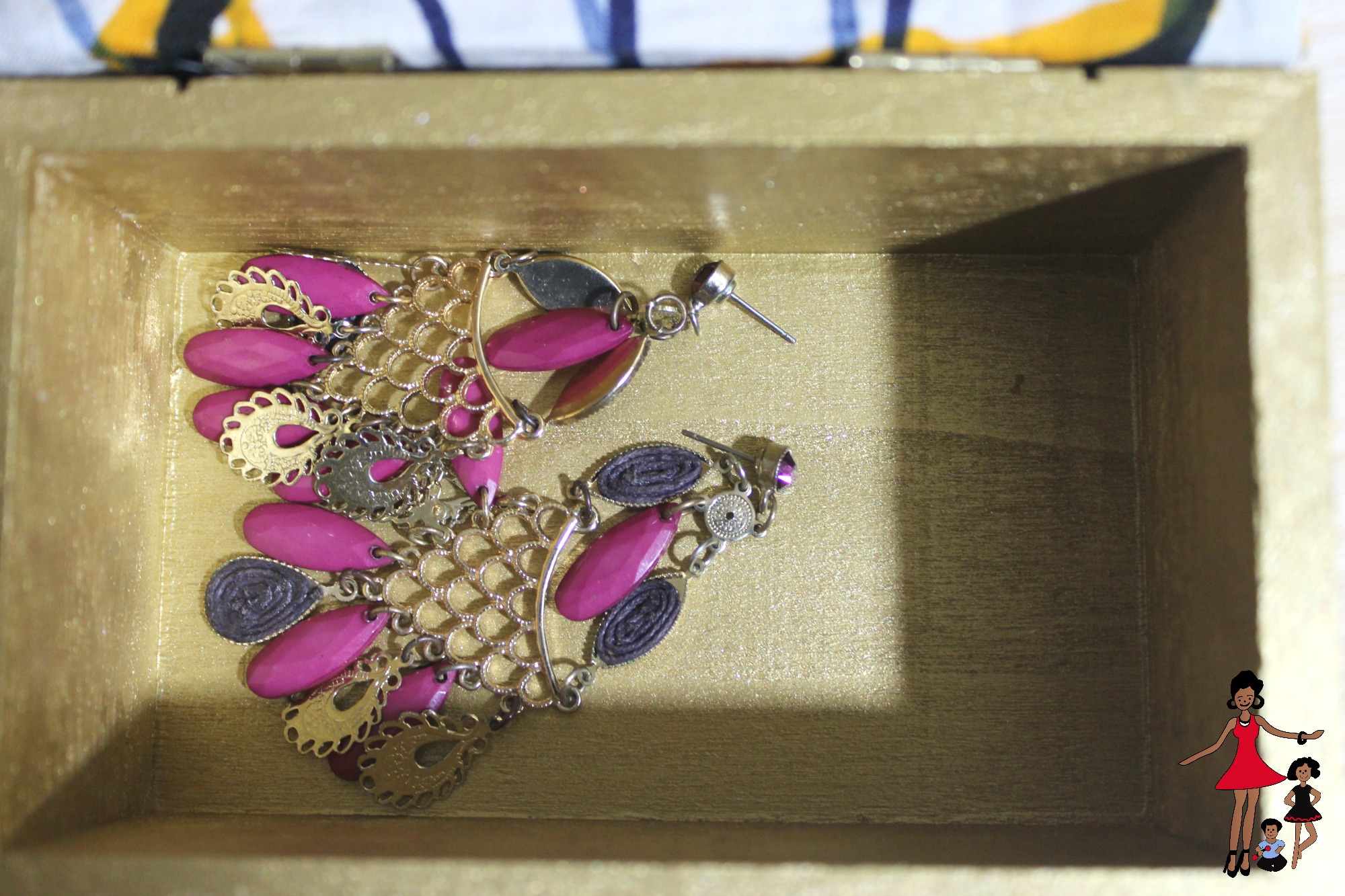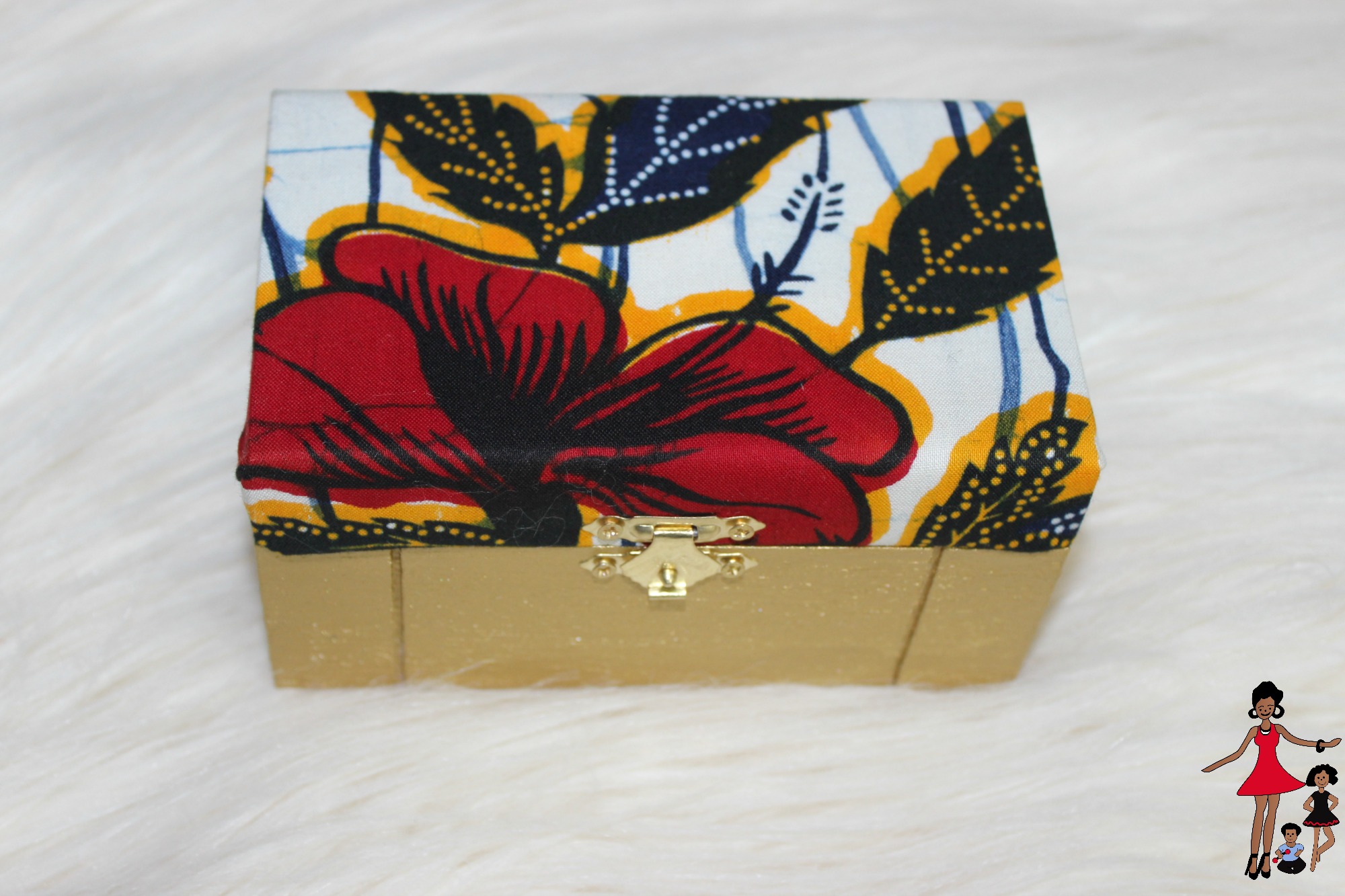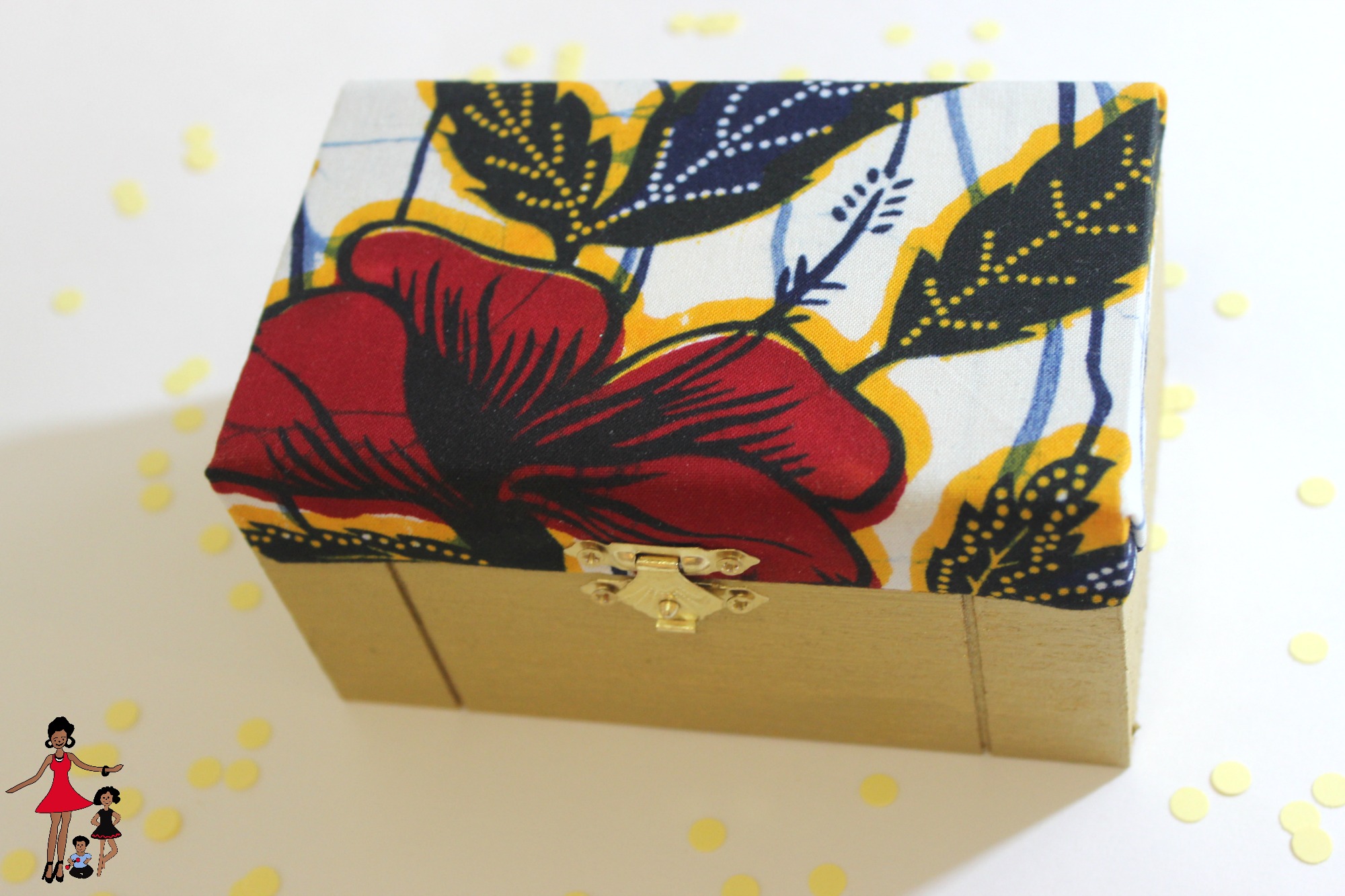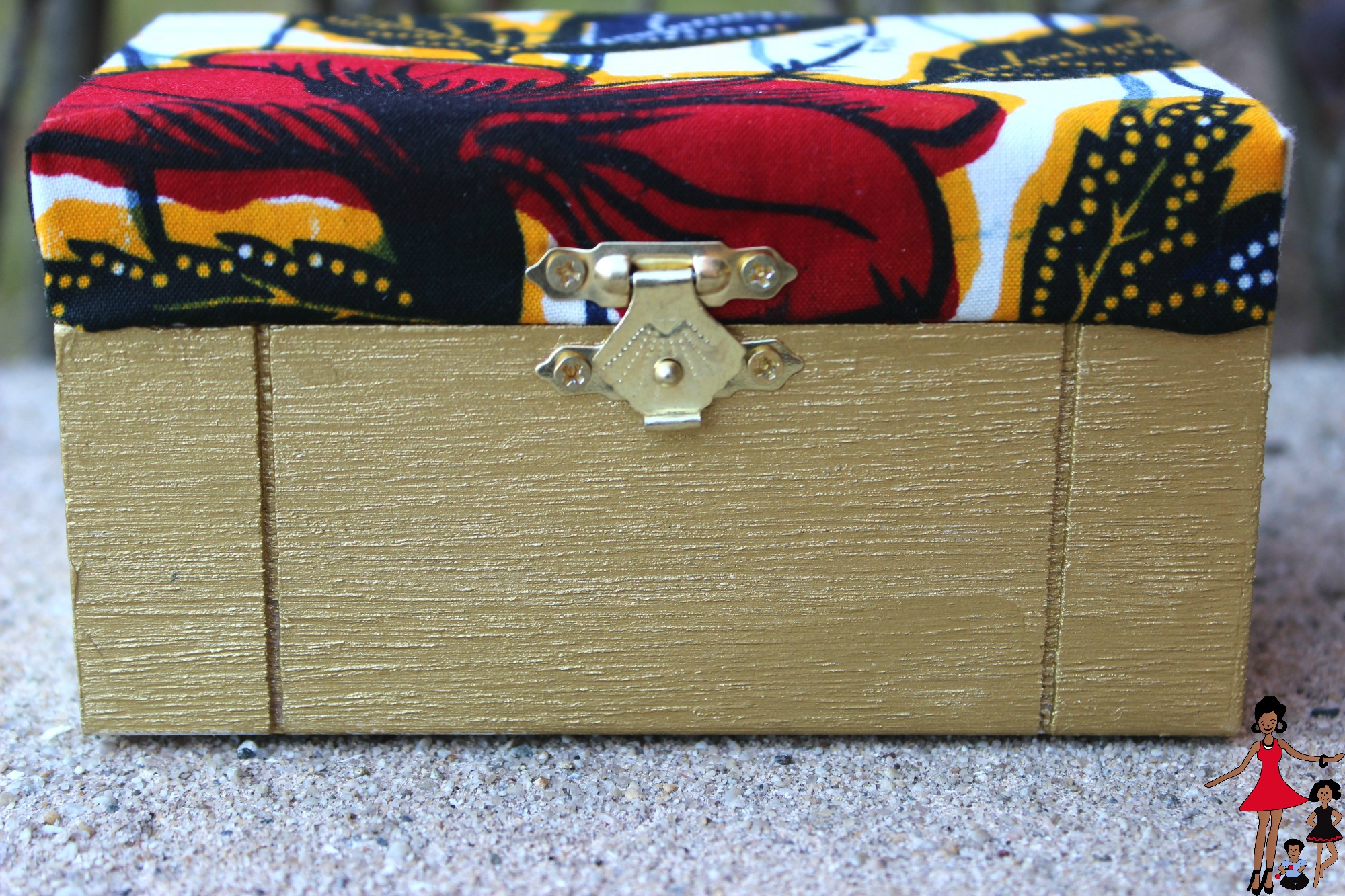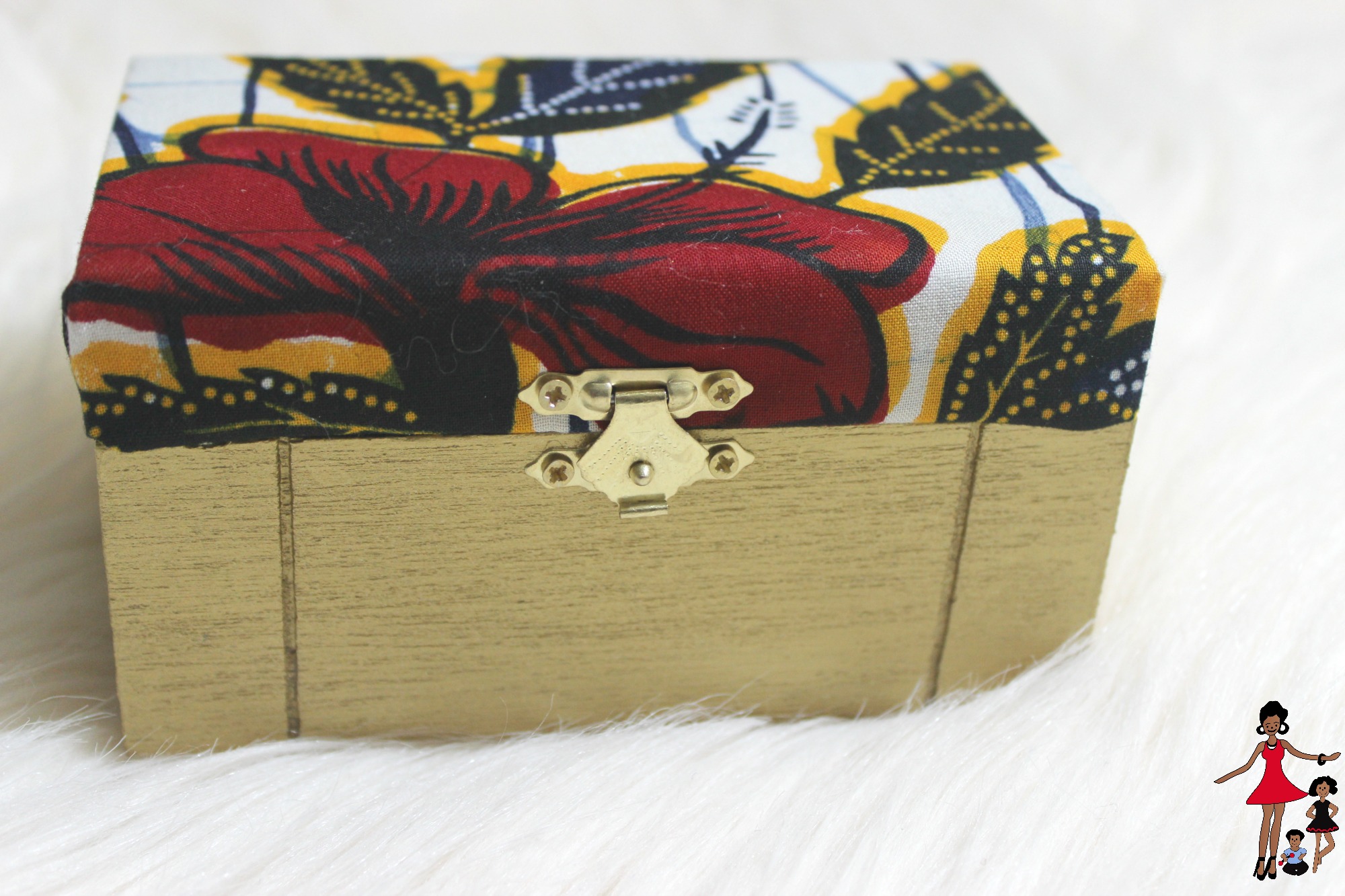 Super simple right? I told you it was easy! This will look great on your dresser or in your closet.
What would you store in this DIY Boho Chic Jewelry Box?