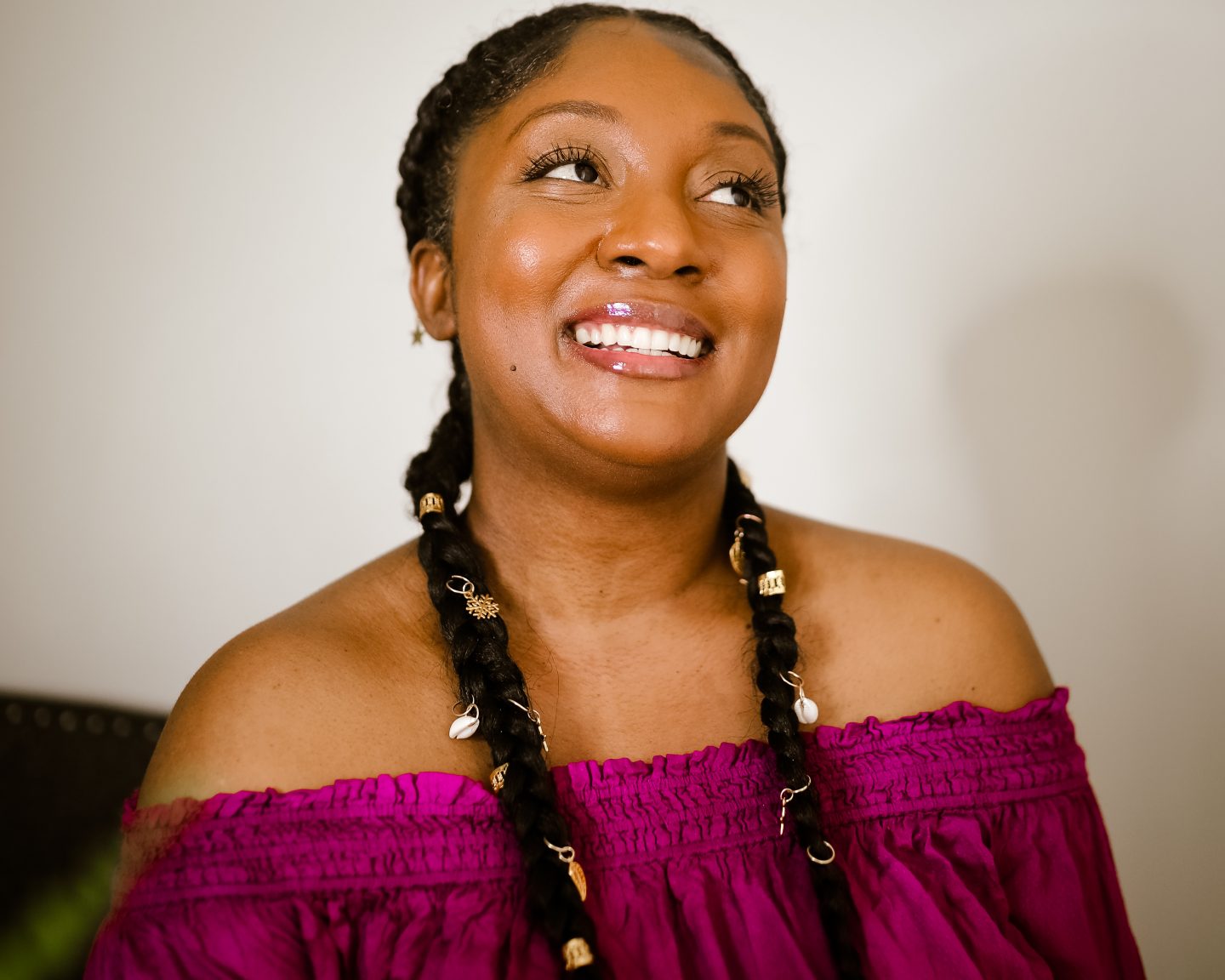 If you've been following me on Instagram, you may have noticed that I've been experimenting with my hairstyles a lot more lately. My hair is in that in-between stage as it grows back, and I decided I should have fun with it instead of obsessing about its length. Plus, I have time during quarantine to improve my braiding skills (did you see the unicorn box braids I did in my daughter's hair?) For the last few weeks, I've been rocking two cornrows with braiding hair, and it's becoming my favorite style even though I want to move on and try Popsmoke braids next. I've gotten a few DMs about this hairstyle, and while I am not a professional and I try to make it look as natural as possible, I wanted to share everything you need to do two cornrows with braiding hair at home so you can rock this style too.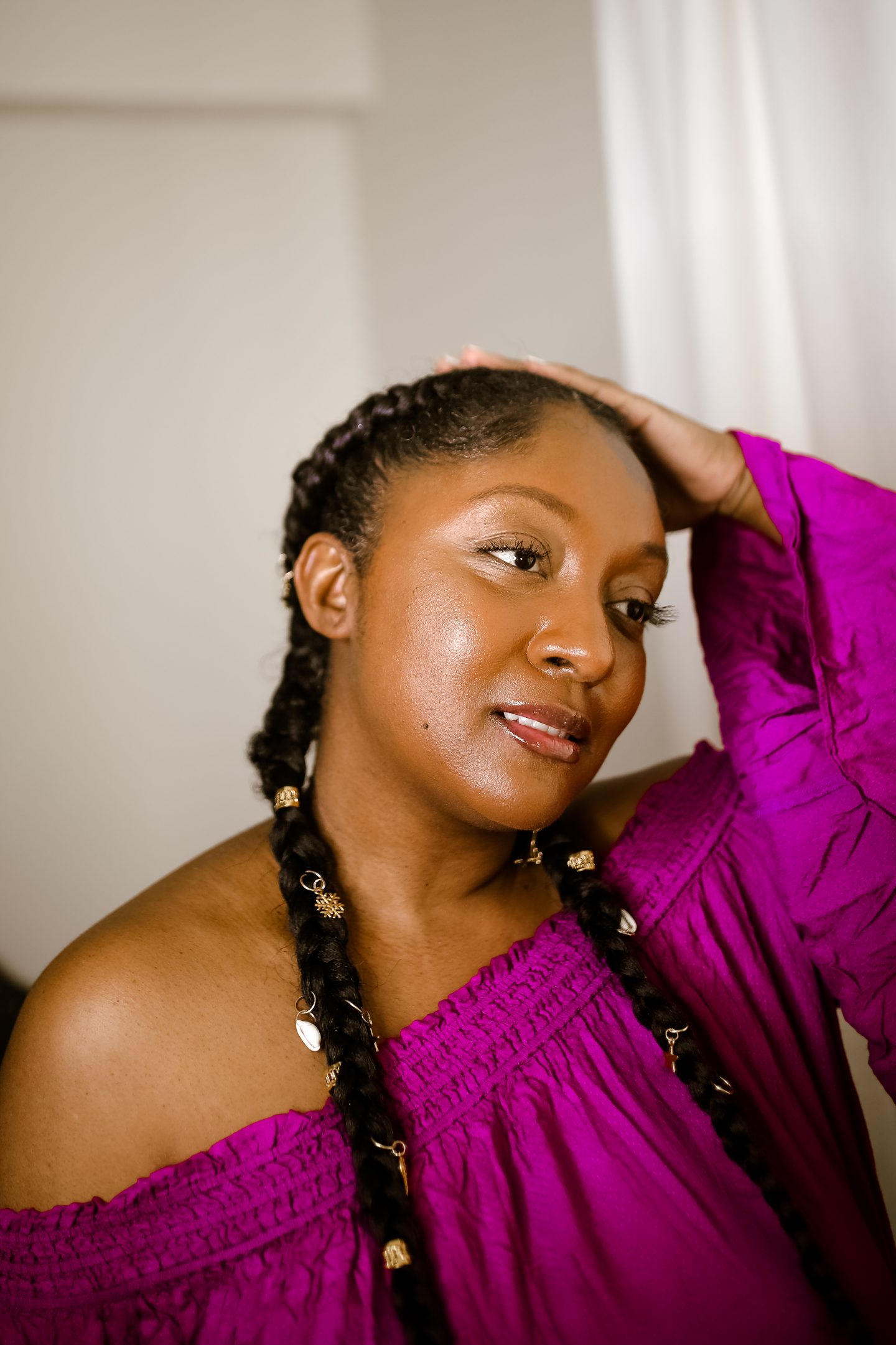 You can choose to use human or synthetic hair, depending on your preference. I purchased this pre-stretched Kanekalaon braiding hair from Amazon. There are many options on Amazon, so be sure to read all of the reviews, so you don't waste your money. I like this hair because it didn't tangle easily. I use one packet per braid depending on the thickness of your hair; you may use more or less.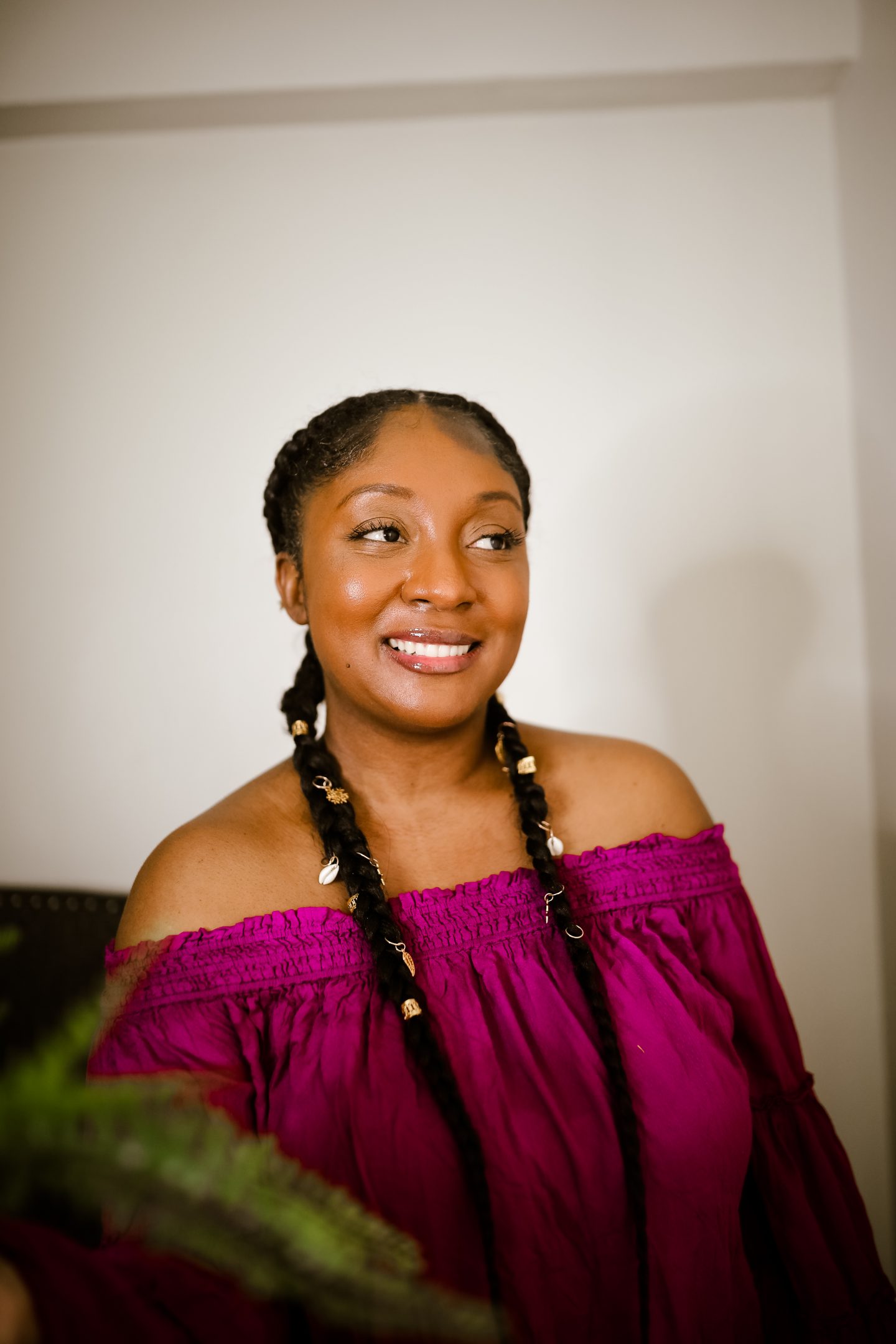 This style wouldn't work without a good edge control gel! While it's necessary for my edges, it's also great to blend the braiding hair with my natural hair, parting my hair, and give this look a polished finish. One issue I always have with edge control gel is that it flakes, and the only one I've tried so far that doesn't flake is Cantu Edge Control gel. It also doesn't get so hard that it damages or dries out your hair. That means you may have a few flyaways, but that's fine with me to ensure my hair's health, especially along my hairline.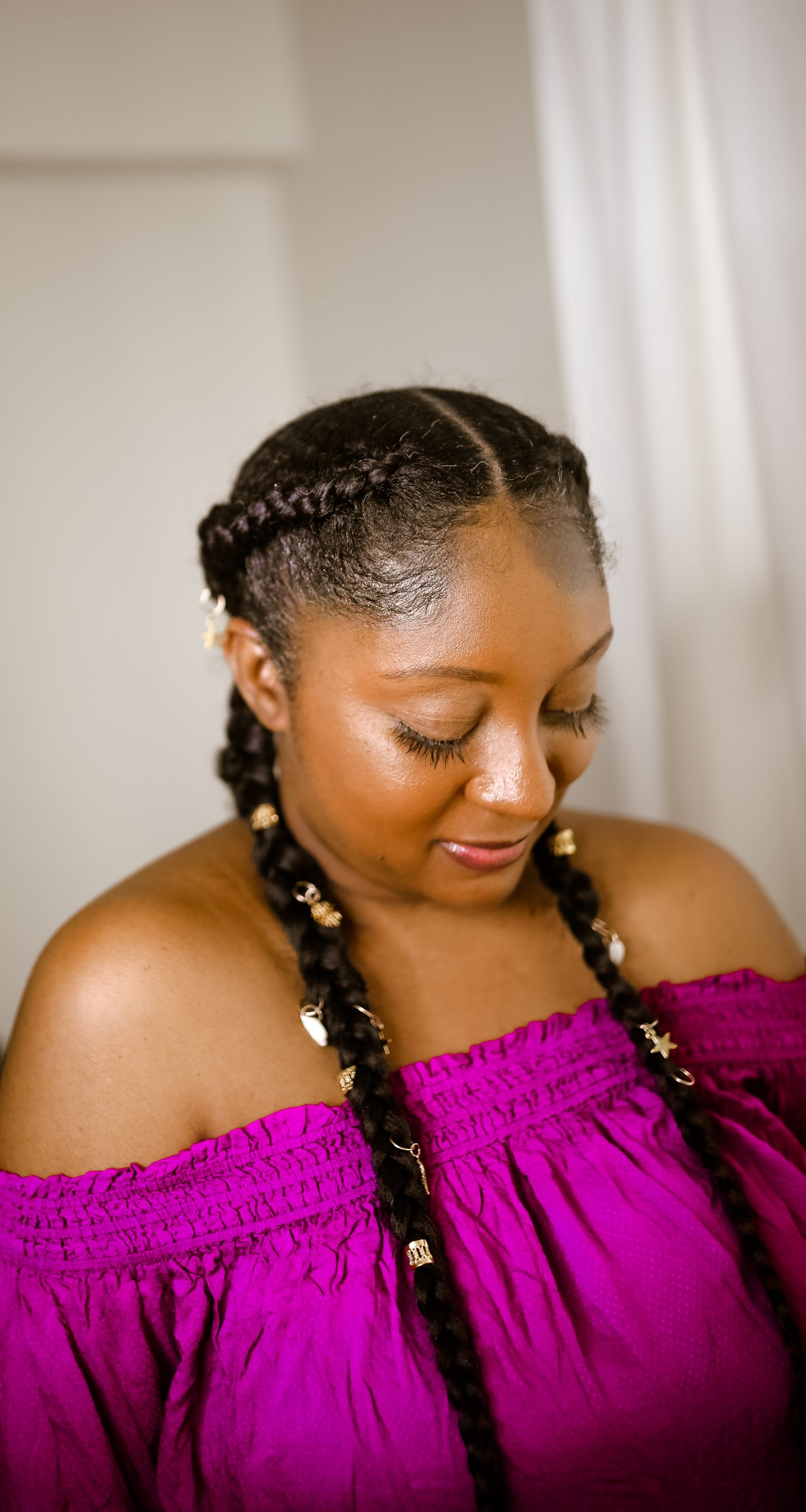 Styling Gel
In addition to edge control gel, I use a styling gel to braid my hair. This is important to smooth my hair and get rid of any frizz, especially since I do not blow dry my hair to stretch it.
I mentioned in this post that I was going to move on from using a toothbrush and purchasing edge brushes. I'm so glad I did because this edge brush comes in so handy for this style.
If you've been around here long enough you know that I am a diehard fan of the powers of a Denman brush, it can be used to make just about any style work on thick natural hair.
Hair Jewelry
This is optional, but if you want to have fun, add some hair jewelry to your braids. I prefer to add them to the synthetic hair to avoid tangles in my real hair; I purchased this variety box from Amazon.
That's everything I use to do two cornrows with braiding hair at home. Let me know if you plan to try this style. 
Also check out this mini tutorial video on Instagram or TikTok!