5 Ways to Encourage Your Toddler's Independence
This post is sponsored by Kabrita USA. As always, all opinions shared are my own.
Over the last few months, my toddler started to express interest in doing more things by herself. I would see the frustration when I did something for her that she wanted to do, so I started making small changes to make her happy and help her development. I've watched how proud she is of the things she can do or the little decisions I let her make for herself, and I wanted to share them with you. So here are five ways to encourage your toddler's independence at home.
Make your home toddler friendly.
I purchased a few stools for my little one so she can do things like help me in the kitchen, climb on my bed, wash her hands, and brush her teeth. Now, although she's only two and a half, she goes to the bathroom to brush her teeth. She can turn on the faucet and put the toothpaste on her toothbrush herself. I was surprised the first day she did this, and I always supervise, but I take a step back so she can be independent.
Let your toddler clean up.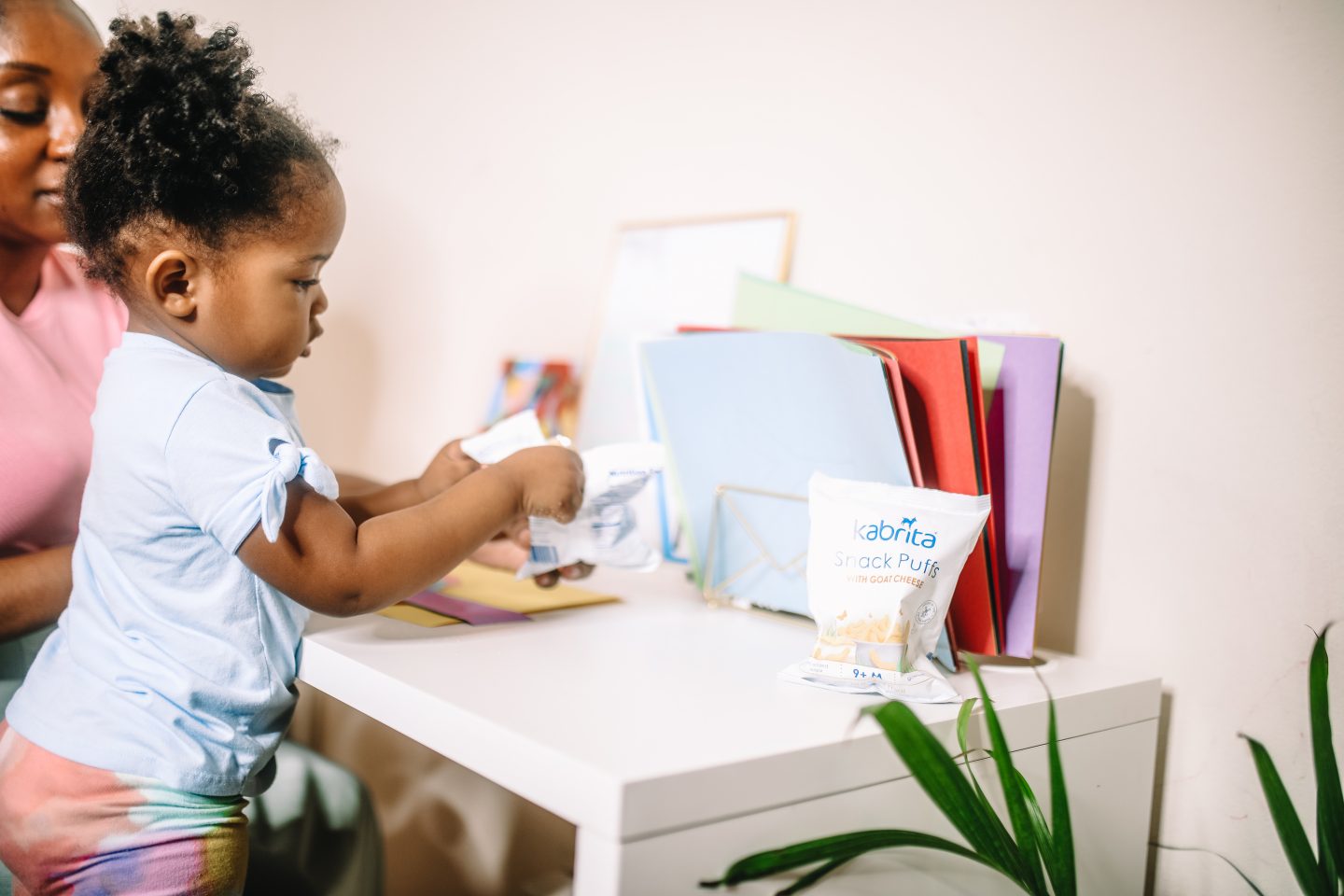 My toddler started with cleaning up after herself when she saw her older siblings doing the same. When we finished reading books, she would race to put them back on the bookshelf or put crayons back in the box. She likes helping to pick up toys and putting them in bins. This gives her a massive boost of confidence.
Let your toddler pick snacks.
As a picky eater, my toddler exercises her power and decision making by deciding what food and snacks she wants. I usually give her two options at snack time like fruits and Kabrita Snack Puffs. If you're not familiar with Kabrita's high-quality baby and toddler food, their natural products are made with nutrient-rich goat milk in The Netherlands.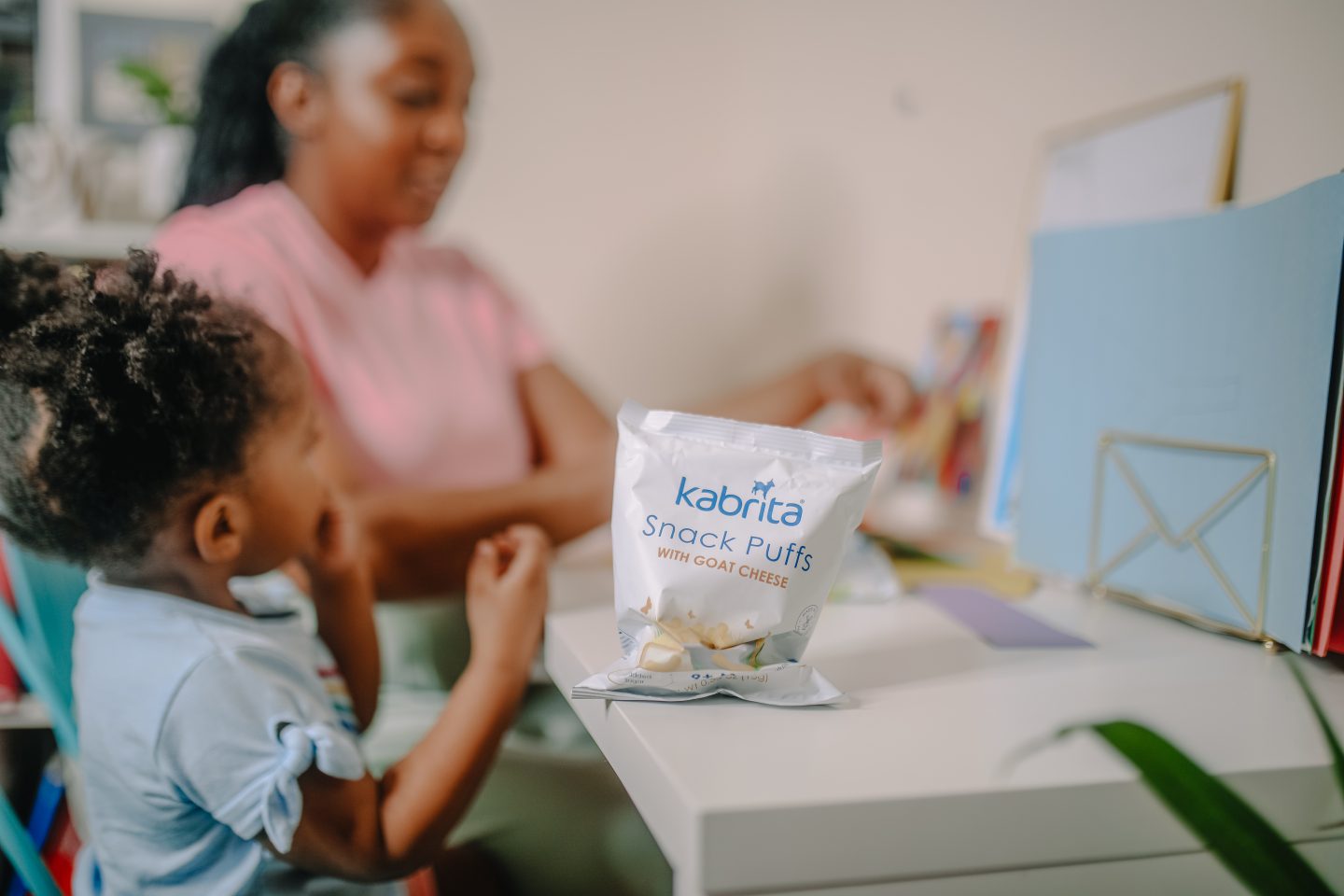 Kabrita Snack Puffs are one of the few snacks I feel comfortable feeding her because I know it's all-natural, contains no GMO ingredients, gluten-free, easy for toddlers to digest, and doesn't contain any added sugar. Most importantly, it's yummy, and my baby girl loves it.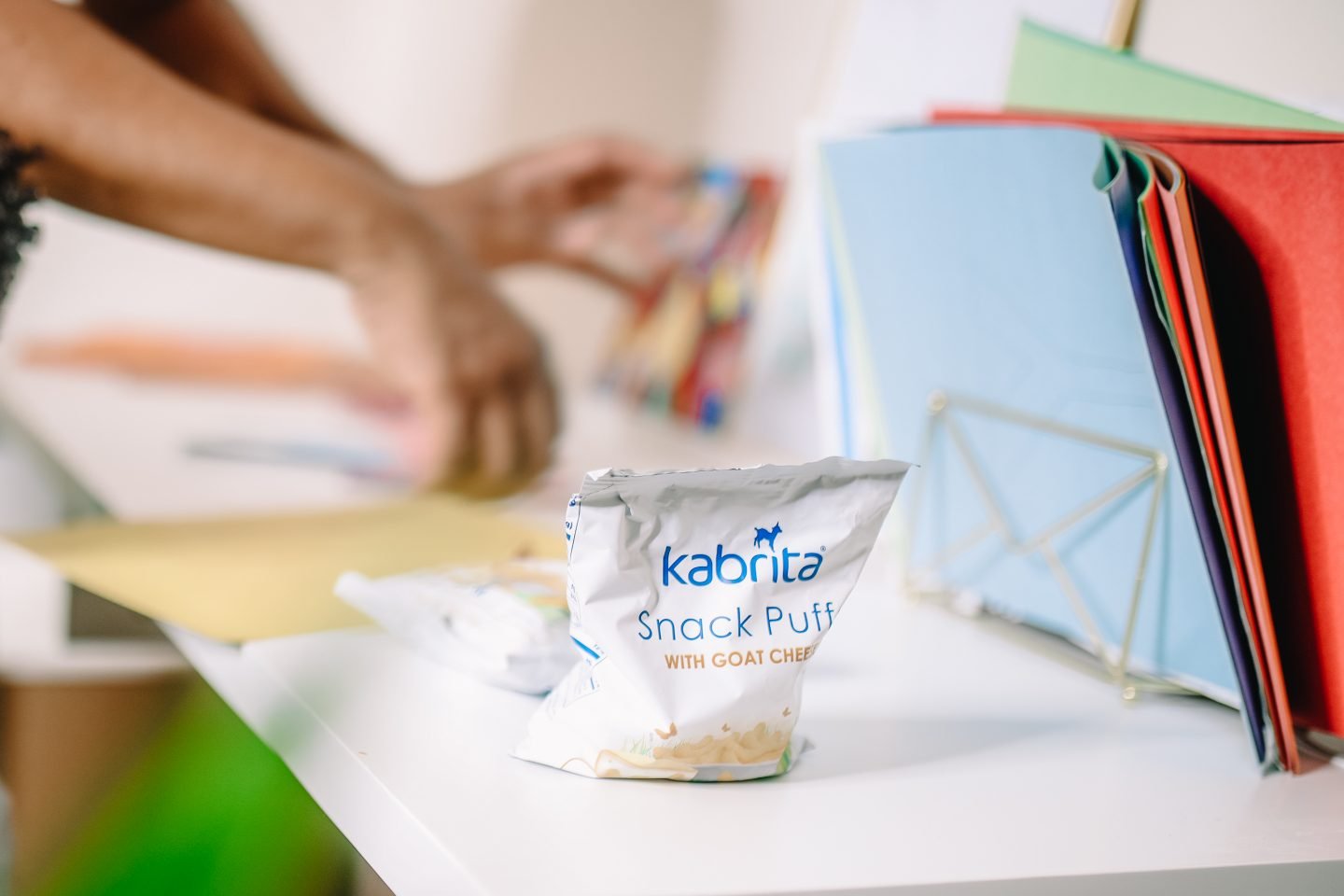 She also likes Kabrita's Goat Milk Porridge to start her day. If you're weaning your child, Kabrita Toddler Goat Milk Formula is perfect. You can order Kabrita products on their website, Amazon, and I've bought them at Whole Foods Market and Fairway in my area. You can find a location close to you here.
Go ahead and order the Kabrita Free Trial Kit here! It includes the Goat Milk Toddler Formula, Organic Goat Milk Porridge, and Snack Puffs. A $30 value, and you'll pay $4.99 for shipping!
Give your toddler creative freedom.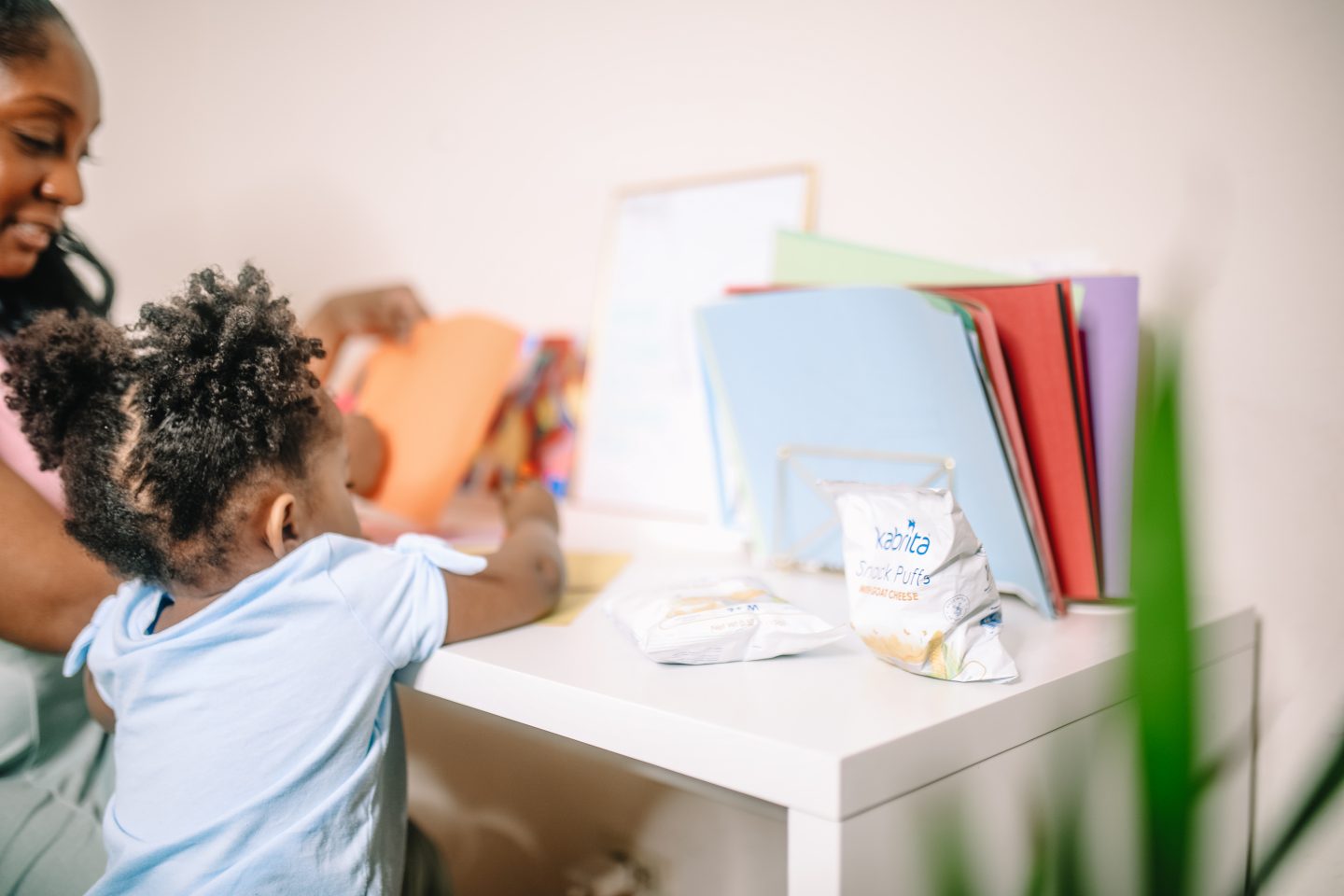 My toddler loves art, and it seems like she has different ideas everyday. Sometimes I plan a fun activity that I found on Pinterest for her, but most days, I allow her to express herself. All her art supplies are within reach, and although we sometimes have a beautiful mess, she creates what she wants without my interference. I usually supervise or join in when she gives me a crayon.
Give your toddler small chores.
Giving a toddler chores is new for me, I have two older kids, and I don't remember giving them chores this young, but I think having two older siblings motivates her to do more. Her little chores include helping me pack laundry away, clearing her dishes from the table (none are breakable), and helping make her bed. She can't do any of these independently yet, but she loves helping, and she beams with pride when we recognize her for it.
I hope these tips help encourage your toddler's independence; if you have any suggestions you'd like to add, leave them in the comments below.