This shop has been compensated by Collective Bias, Inc. and its advertiser. All opinions are mine alone. #BeHealthyForEveryPartofLife #CollectiveBias
Whew, we are in the middle of November! Do you believe it? The past few months have been a big beautiful blur for me especially getting my daughter settled into life as a Kindergartener and part-time ballerina as she likes to think of herself. I've found myself on the go, much more than usual so I've sought out ways to organize my life. Every mom knows that a disorganized purse can turn our world upside down. I've been using this DIY clutch to stash all of my healthy essentials. I wanted to share how I made it so you too can have this beautiful clutch.  This is a very easy DIY no-sew clutch tutorial that can be completed in less than 20 minutes.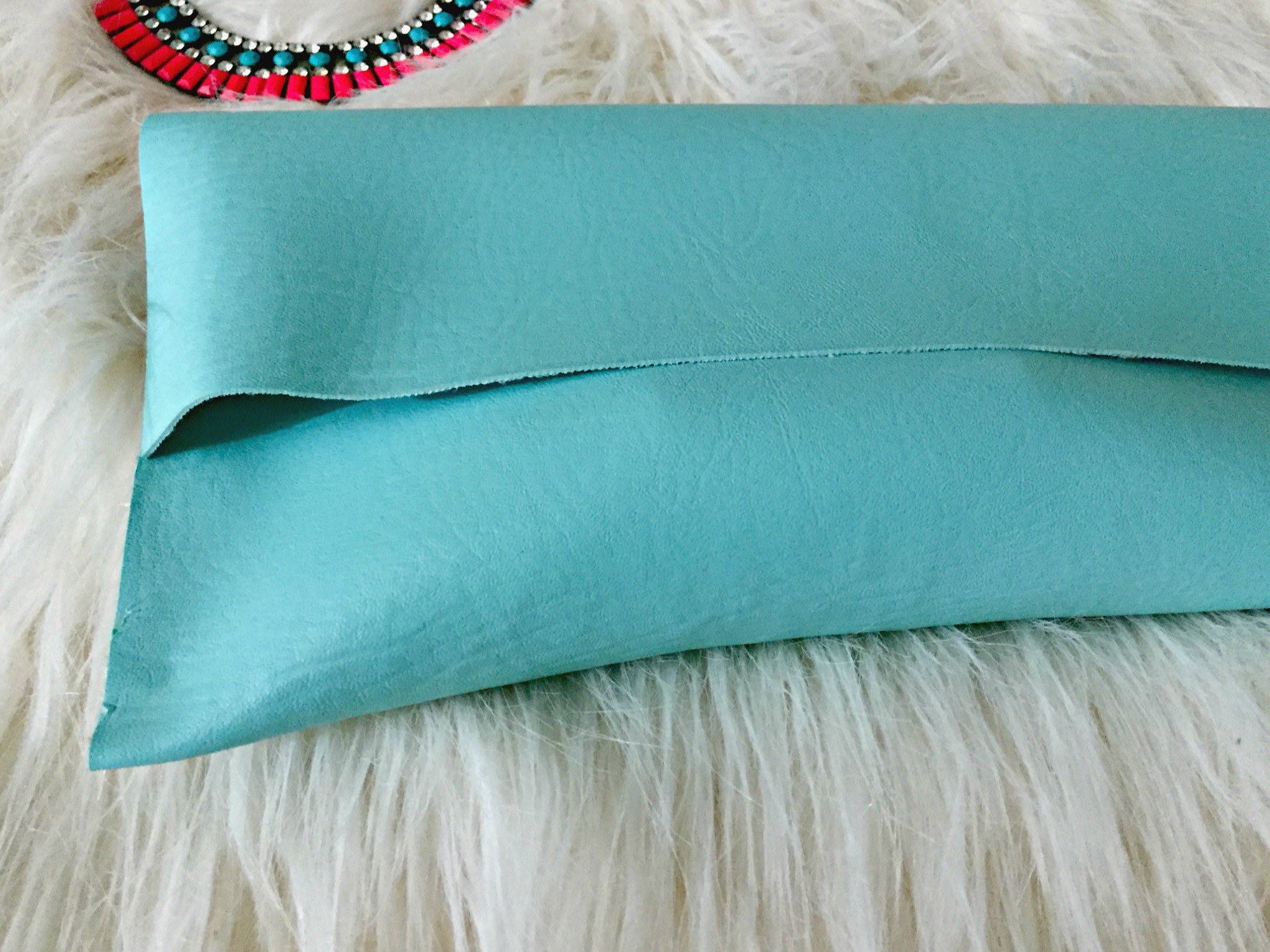 But first, let me share my current purse essentials!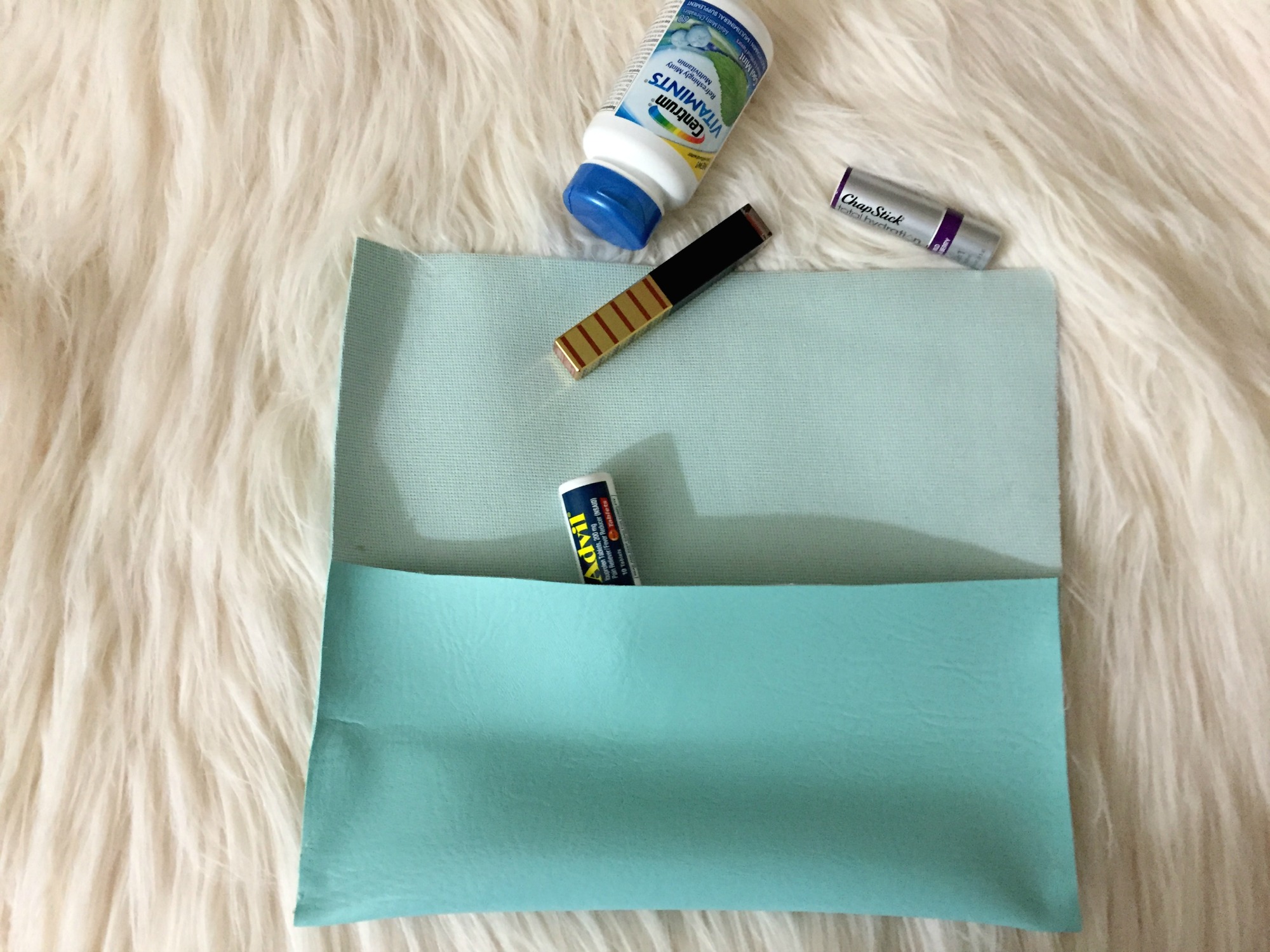 I got these three purse essentials at the pharmacy section at Walmart. Sometimes, the stress of balancing it all and skipping meals results in a headache. I've been carrying with Advil  Tablet Vial for those really tough headaches that tons of water can't fight off.  "The original round tablets providing safe, effective pain relief for over 25 years. Nothing's stronger, longer lasting or better on your tough aches and pains than Advil, and nothing works on more pains than Advil (among OTC pain relievers). Use Advil tablets for headaches, minor arthritis and other joint pain, muscle aches and pains of the common cold."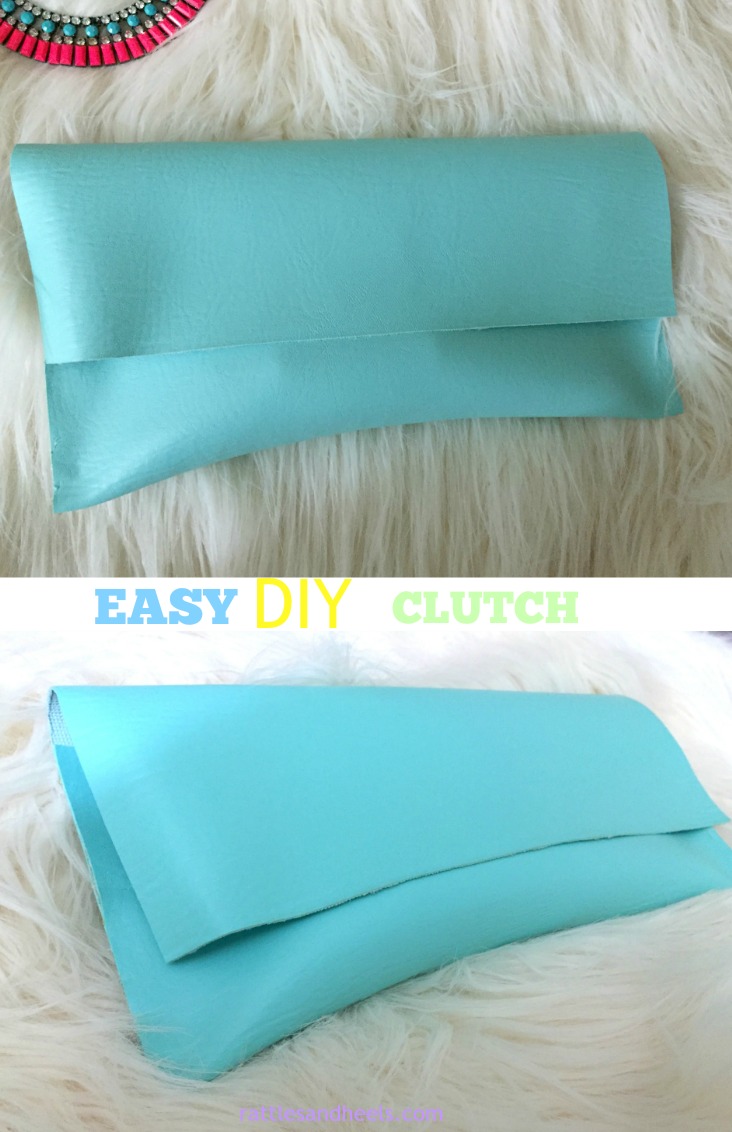 I'm also loving 100% natural Chapstick Total Hydration, most of you already know that I am a huge fan of argan oil and this lip balm contains argan oil, avocado butter and rosehip oils. Here's more about Chapstick Total Hydration "100% Natural. Age defying. Advanced nourishing formula with argan oil and avocado butter and rosehip oils. Instantly smoothes and moisturizes. Visibly renews lips. With omega 6 & 9. Clinically proven healthier looking lips."
You have to try it!
Centrum Mint multivitamins is another current favorite and I pop them daily. I expected them to have a chalky taste, but I was pleasantly surprised by that they taste like a regular mint. According to the brand, "New Centrum VitaMints are adult multivitamins with a refreshingly minty taste you can take/enjoy any time of day with or without food or water. No chalky taste, just cool mint flavor. Essential Vitamins. Minty Taste!"
Now, let's make a DIY No Sew Clutch!
You're going to need: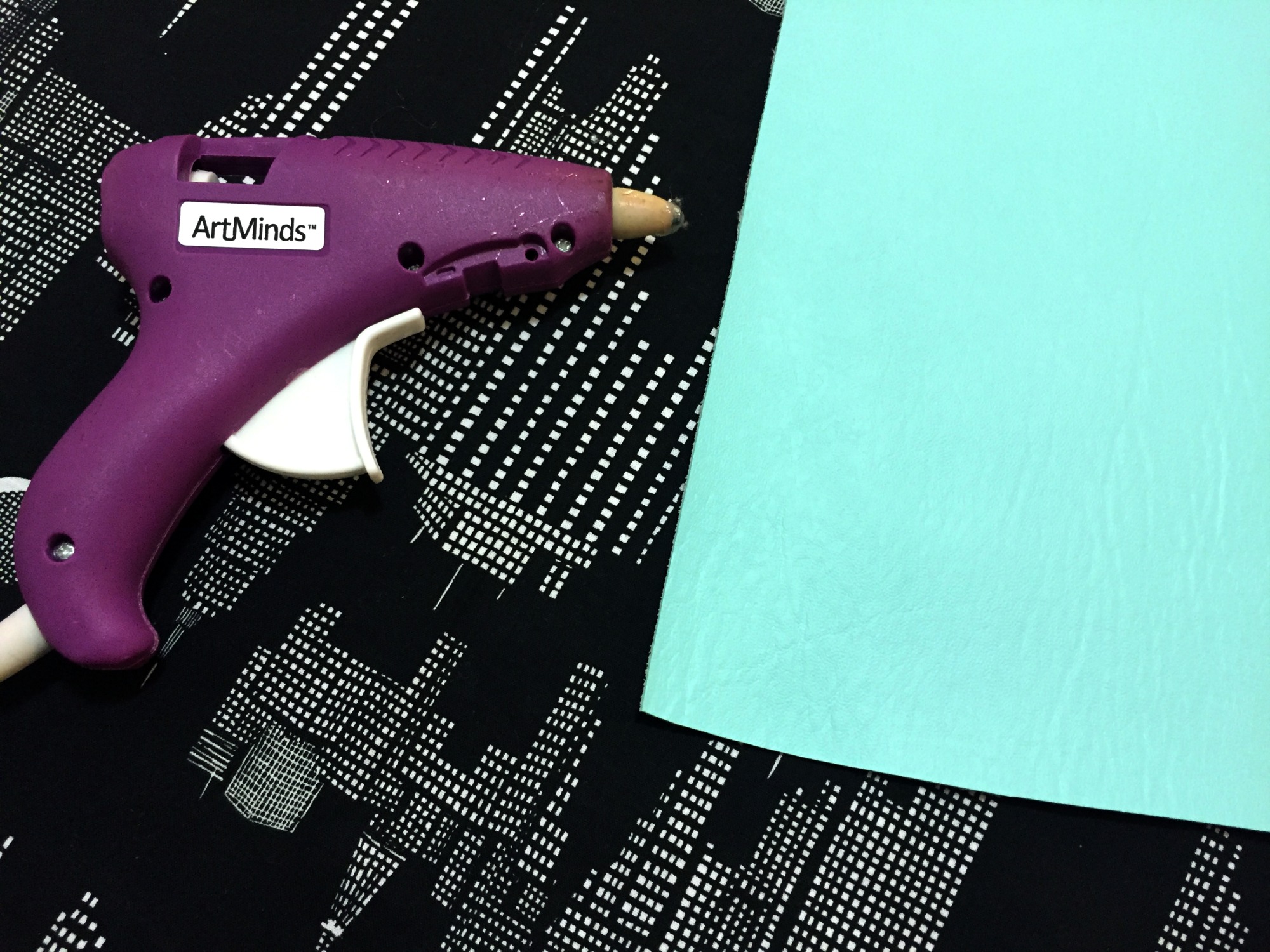 To make this clutch:
Cut a piece of vinyl 11 inches x 15 inches.
Fold over the vinyl  5 at inches
Use a glue gun to stick both sides.
Press down until both sides firmly stick to each other.
Allow to dry.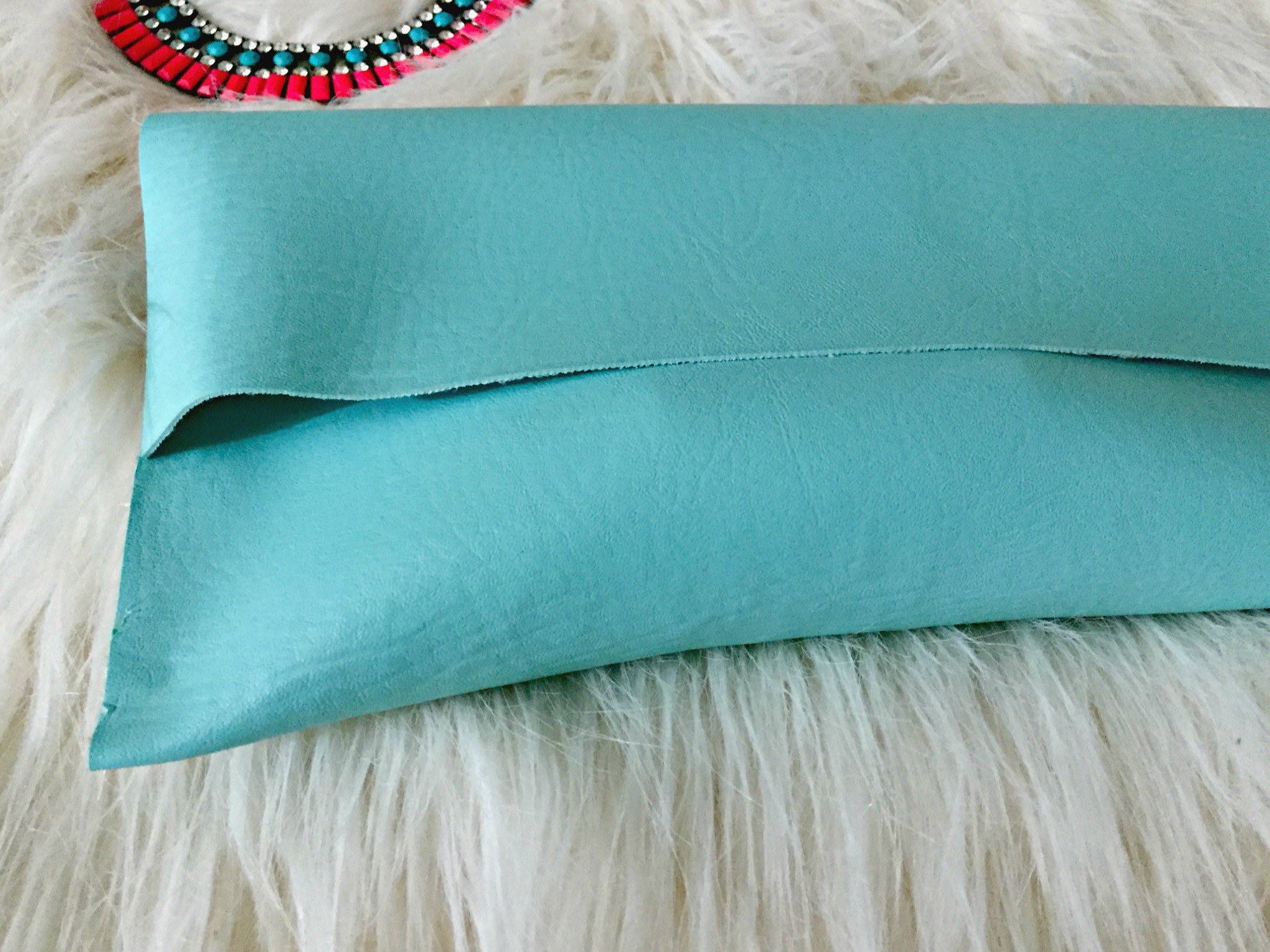 This clutch is perfect for stashing all of your purse essentials.  You can slip it in all of your favorite tote bags or rock it by itself.
What are your purse essentials?