This shop has been compensated by Collective Bias, Inc. and its advertiser. All opinions are mine alone. #WaterMadeExciting #CollectiveBias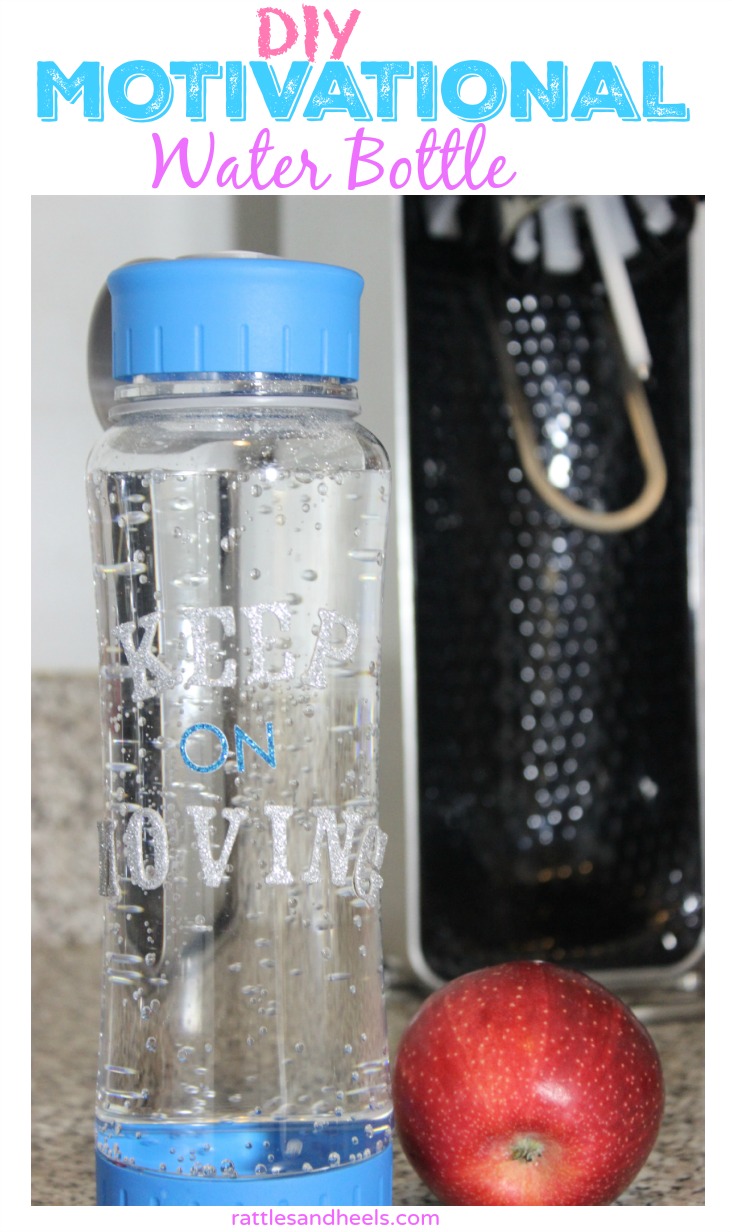 It's the end of the year and I've been doing some reflecting over the past few days, evaluating my year and taking note of the areas where I progressed and those where I regressed. Unfortunately, my food choices fell in the latter group this year, I'm not proud about that, but I'm grateful that I have all the resources to change that in 2016. As I focused more on what my family needed from me in 2015, I focused less on what I needed from myself and I plan to change that in the new year.  Anyway, I don't like to dwell on the negative too much so my personal mantra for 2016 is  'Keep on moving'. I love this message so much that I made a motivational water bottle inspired by my new SodaStream Power Automatic Sparkling Water Maker which I plan to use to stay on track and make better choices in the new year.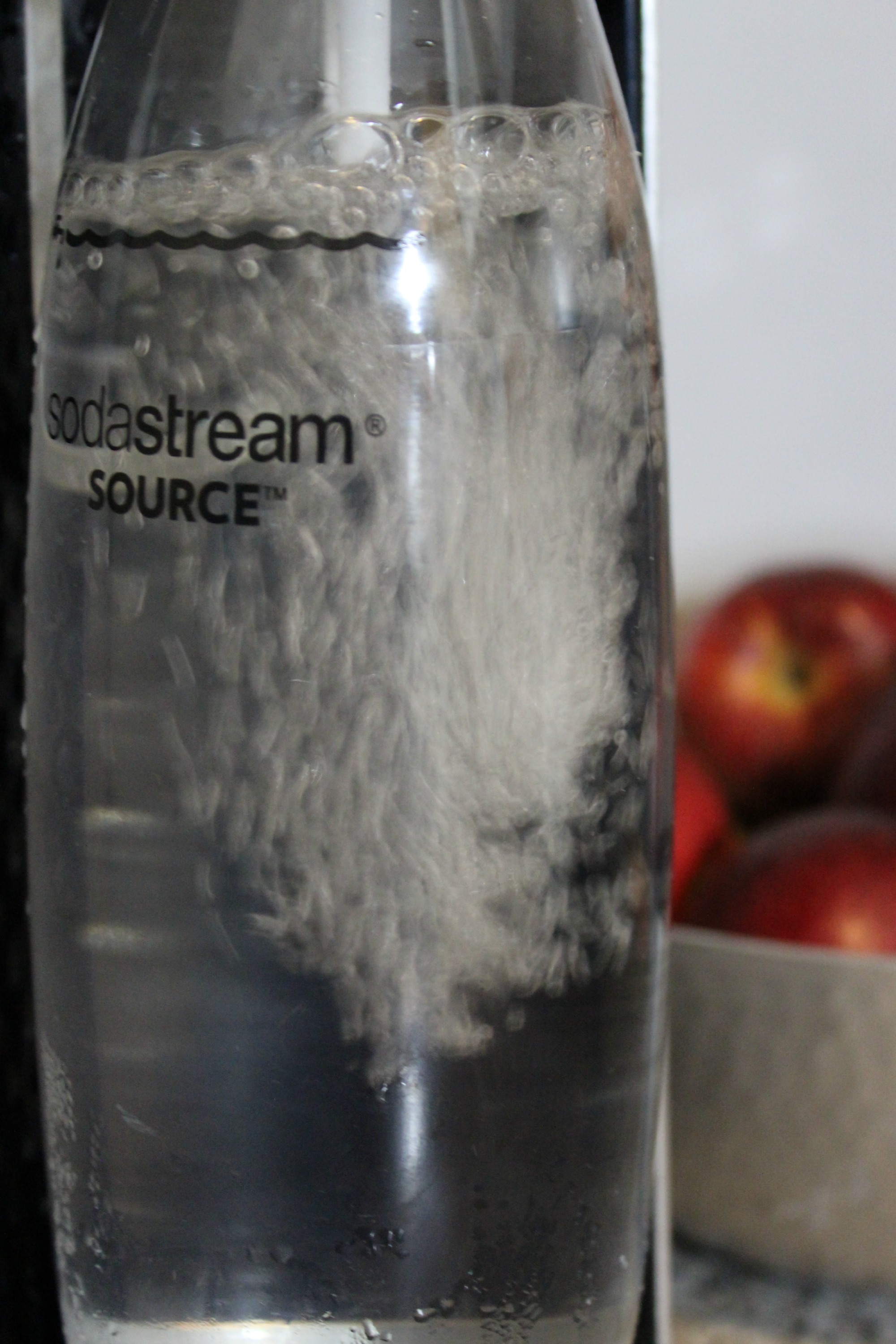 As I mentioned over the summer, I love sparkling water so a sparkling water maker was the perfect gift for me. I was sent this maker and I must admit that I was a bit worried that the sparkling water wouldn't be as good as my favorite brands, but I ended up pleasantly surprised.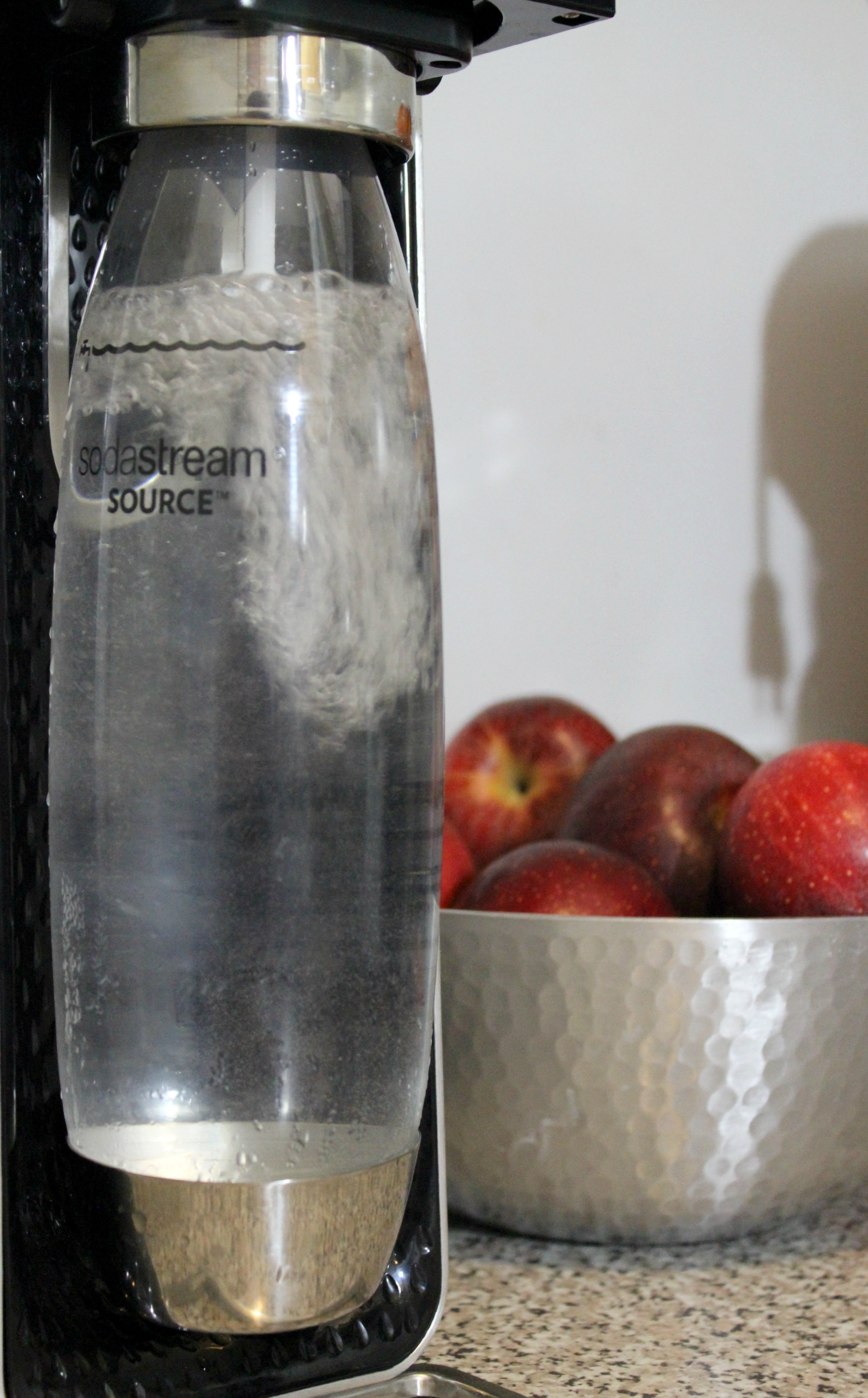 It's really good and I love the convenience and the ease of not having to worry about running out of sparkling water. Mr. Rattles who was very reluctant to try it is now a fan of the low-calorie SodaStream Sparkling Drink Mixes. Our SodaStream Power Automatic Sparkling Water Maker came with the following flavors:  Fruits  – Berry Mix, Sparkling Gourmet – Lime Basil, Zeros – Cranberry Raspberry and his favorite Sparkling Gourmet – Blackcurrant Lime (which smells amazing).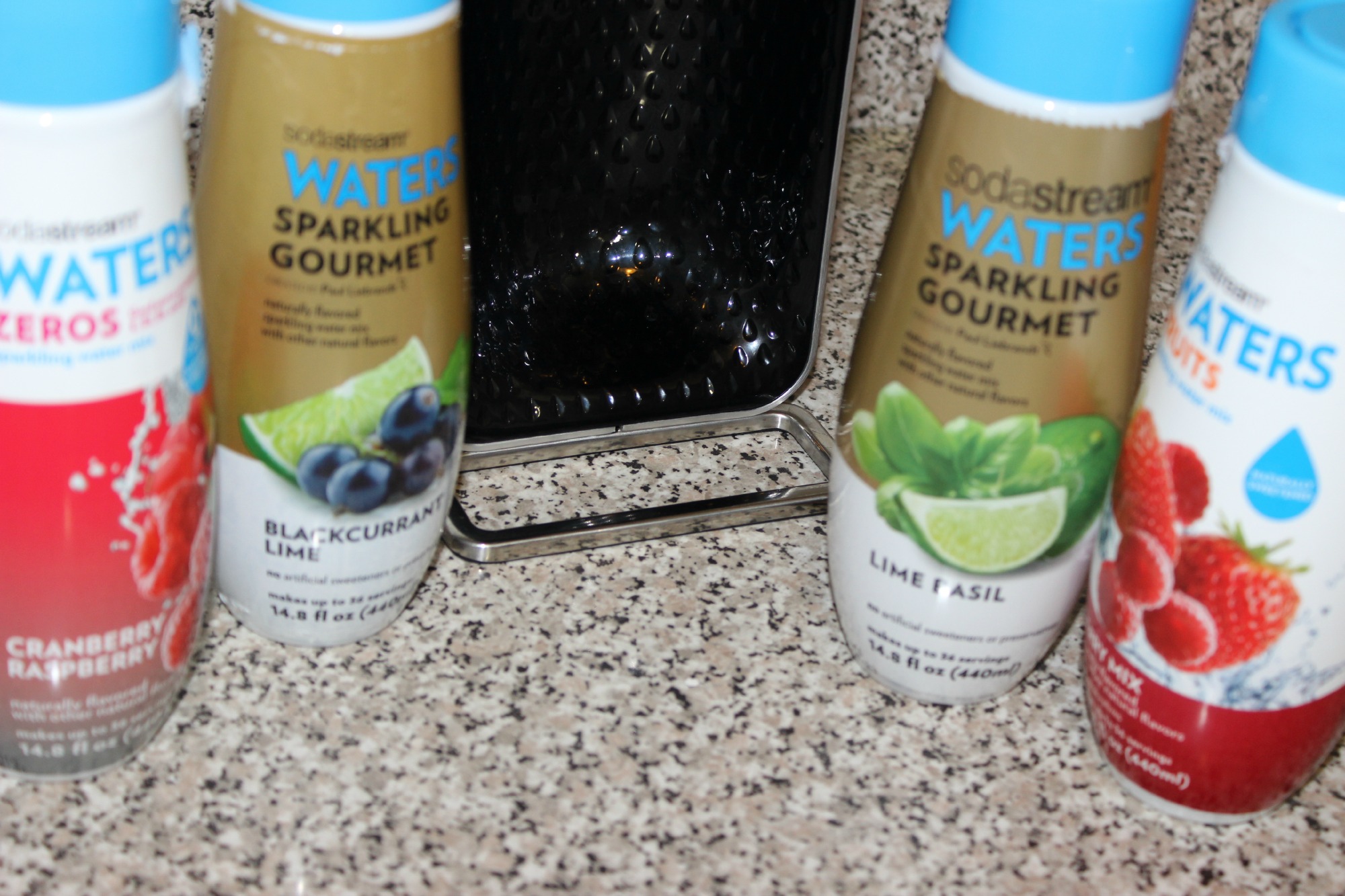 I made this dazzling motivational water bottle inspired by the sparkling water that the SodaStream Power makes. I decided to use glitter letter stickers for the sparkling look and a bit of blue for contrast to make the design stand out. You're welcome to use colors that you like.
To make this motivational water bottle, you're going to need: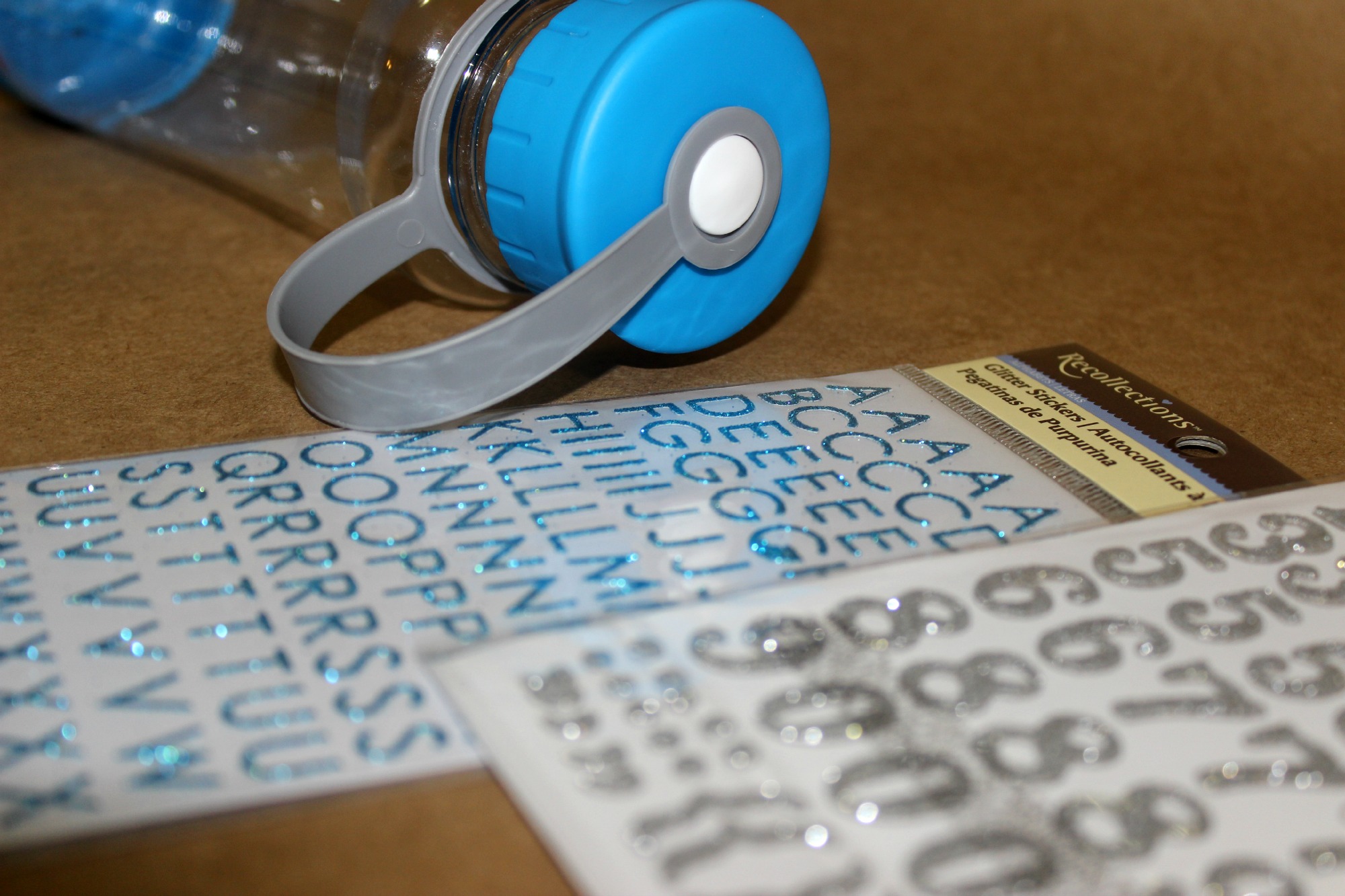 Waterproof sticker letters (2 sizes and 2 colors of choice)
A clear Water bottle
Here's the easiest part, making it:
Wash and dry your water bottle properly. Make sure the surface is dry and free of all particles.
Find a spot to put your motivational message. If you're using a bottle with measurement markers make sure that you have enough space for your message away from the markers. I did my message on the other side of the bottle.
Stick the letters on.
You're done! Easiest DIY ever.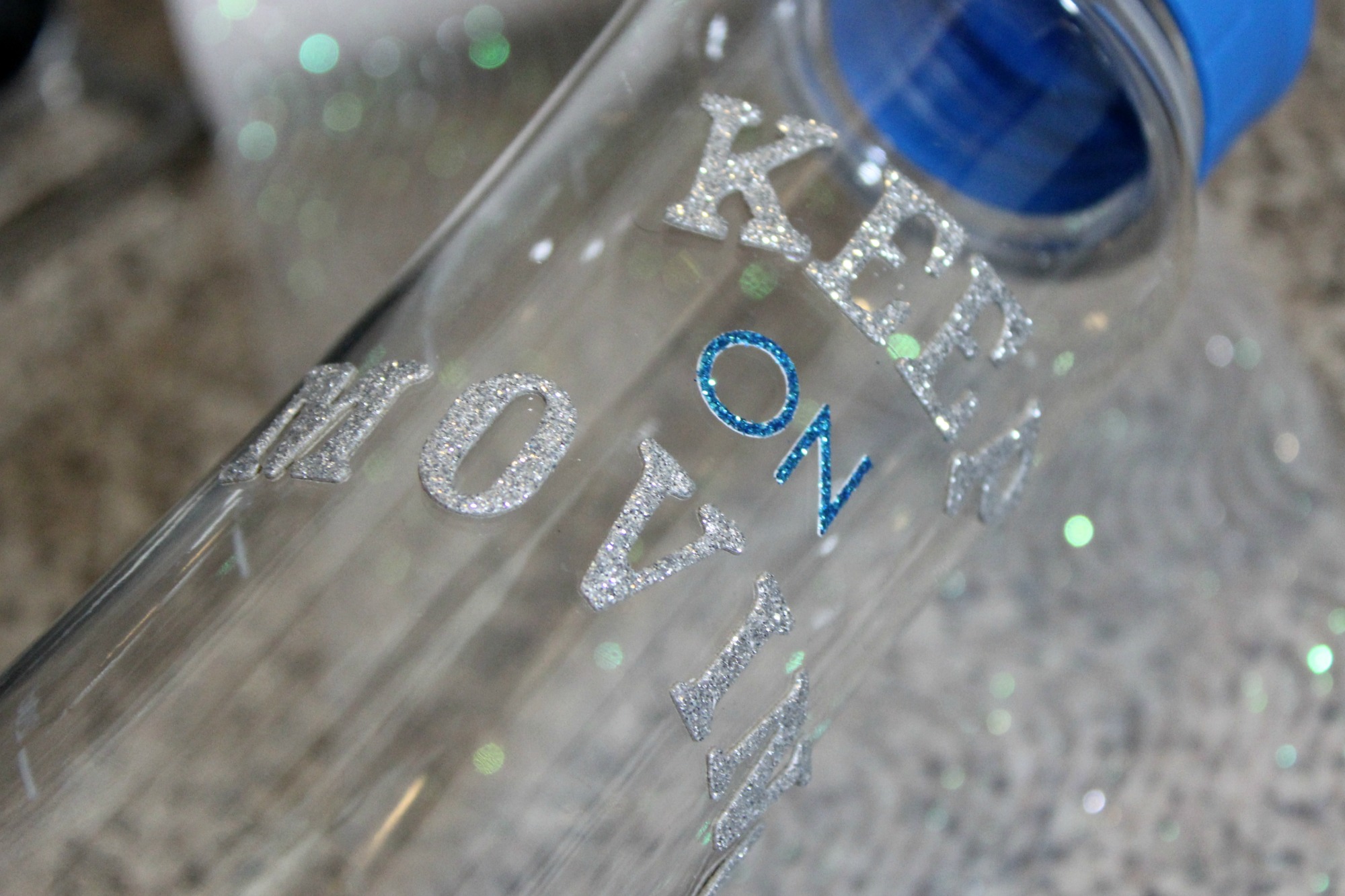 My journey with sparkling water actually started back when I was pregnant with The Princess Fairy. Around my fifth month of pregnancy, I was diagnosed with gestational diabetes. Fortunately, it was mild so I didn't have to take any medication but go on a diet. The specialist who helped me develop a diet plan recommended that I replace juices with sparkling water and so my love affair with sparkling water began.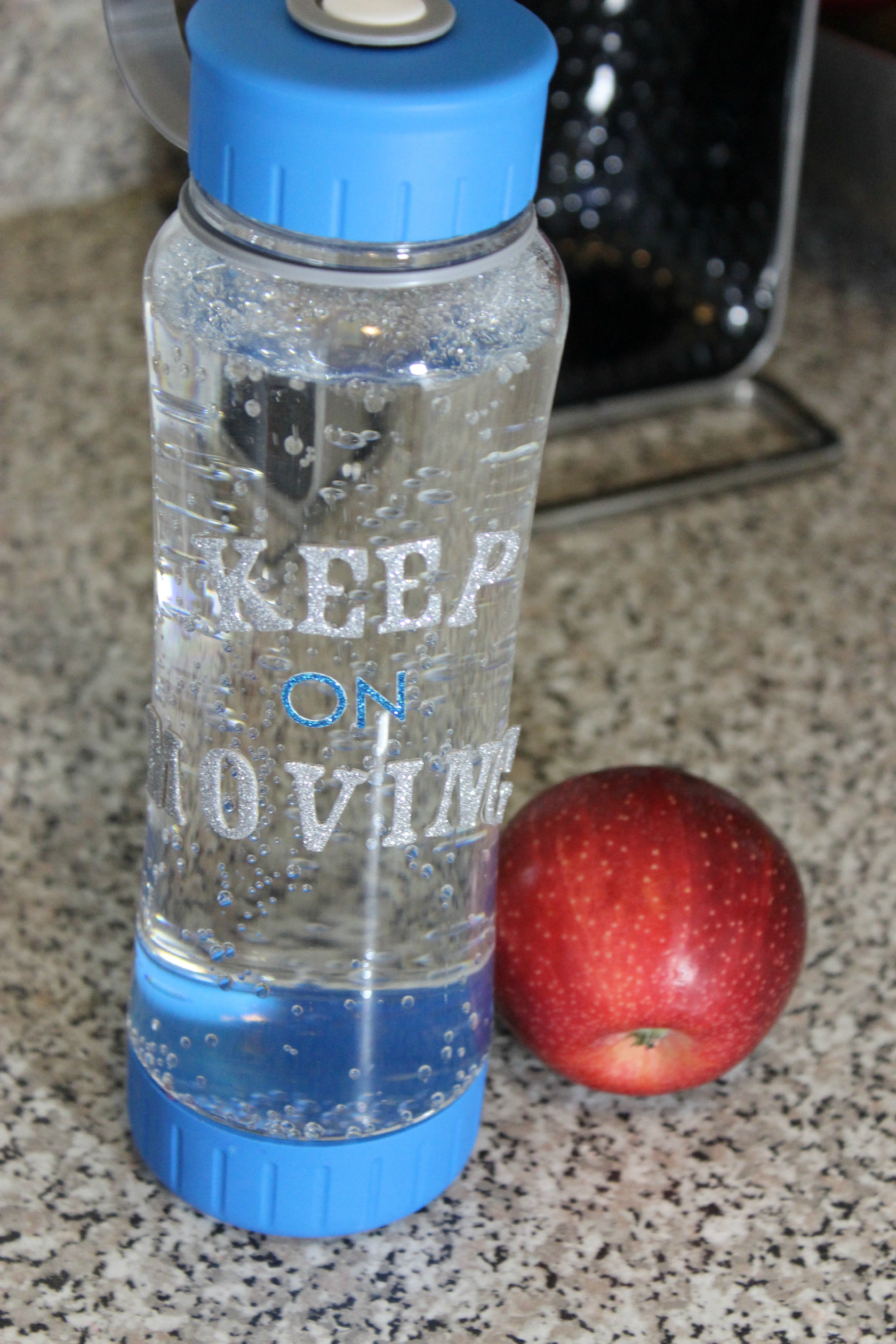 As a result of this experience, I'm not surprised to learn that SodaStream is a National Stop Diabetes® sponsor of the American Diabetes Association. The goal is to stop type 2 diabetes and the calorie-free flavors will sport the "Stop Diabetes" logo so people with diabetes can enjoy the great tasting drinks.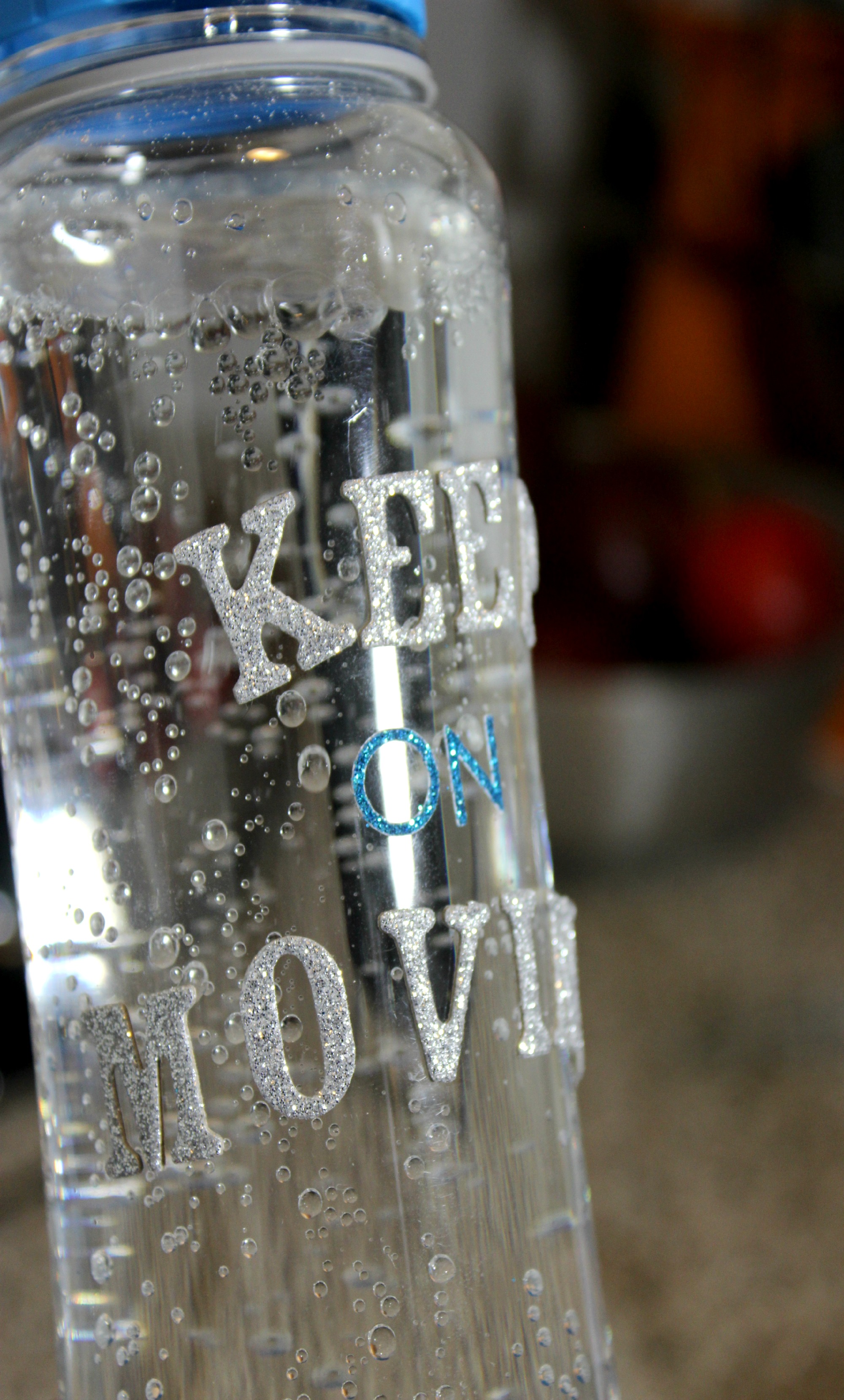 If you're a sparkling water junkie like me, you can purchase your own  SodaStream Power Automatic Sparkling Water Maker at here which includes free shipping for orders over $50. Also, here are some exciting offers to take advantage of.
Are you going to make your own SodaStream Power inspired motivational water bottle?