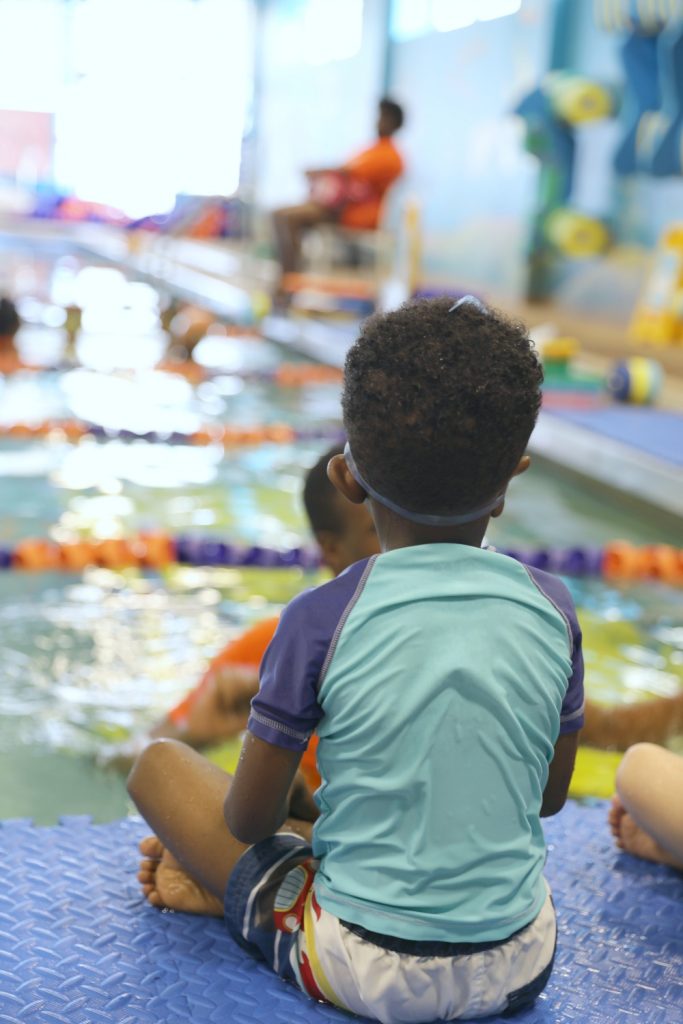 I partnered with Goldfish Swim School in Garden City, NY for this post. As usual, all opinions are my own. 
Could you believe it's been three months since my kids started taking swimming lessons at Goldfish Swim School? They've both improved so much in that time frame that it feels more like five months. Both kids are swimming now and they're much more confident. I wanted to share a five reasons why I believe my are thriving at Goldfish Swim School:
1. Small Class Sizes
My daughter who was enrolled in another swim school before and didn't learn to swim can now swim. It makes me so happy to see how proud she is of herself. I can tell that the number one reason she's been doing so well is the very small class size. Not only does her classes usually have 2-3 kids (Goldfish Swim School class sizes are 4 kids maximum) her instructors have gone above and beyond to build her confidence and give her individual instruction whenever she needs it. As a matter of fact, she's received individual attention a few times to practice or sharpen up on a technique. All kids are different and progress at their own pace so I love that the instructors are patient enough to work with kids to get them past those weaknesses.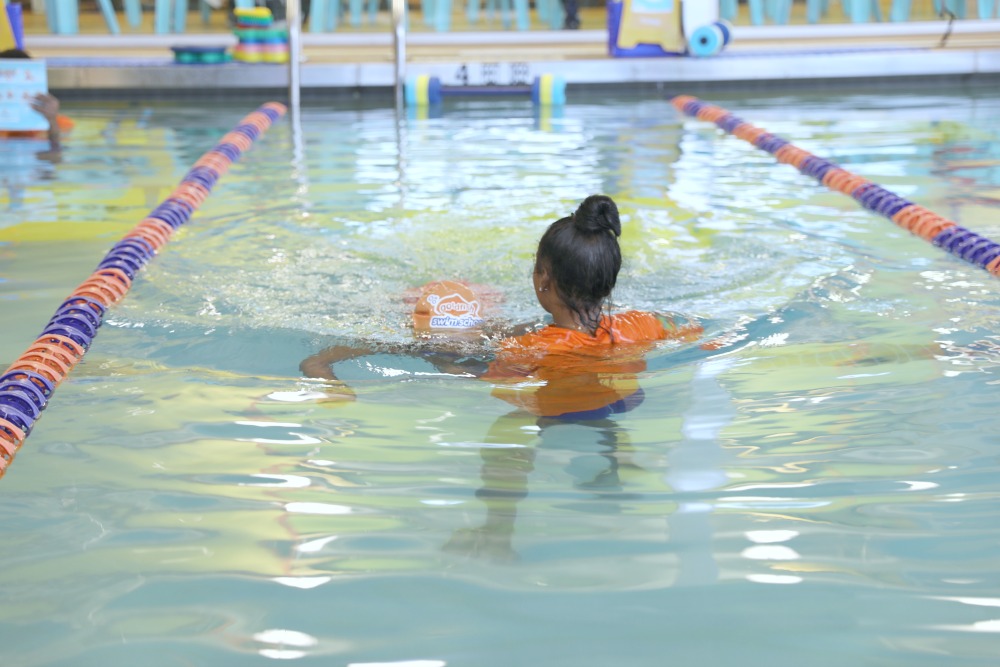 2. Positive Reinforcement and Confidence Building
Talking about kids with different personalities, my son who is taking swimming lessons for the first time is now able to swim up to 5 feet by himself. I love to see his energy in the water and his excitement whenever he receives a ribbon for an accomplishment. His confidence isn't just about his swimming skills but socially I've noticed that my usually shy boy loves swimming so much that he's willing to step out of his comfort zone and volunteer during class.
3. Perfect Temperature Pool Area
Actually, those of you who follow my Instagram stories and watch the clips I post of the kids classes have seen the kids progression over the past three months. Although initially, I was going to just have them take the classes during the summer they've thriving so much at Goldfish Swim School that we're going to be continuing through the school year. They both still have a great deal to learn to become stronger swimmers and it's important to my husband and I that they don't lose the gains they've made in the past three months. Initially, I was concerned about them taking swimming classes during the cold New York fall and winter months but after taking them to their classes I know that the pool area is always 90 degrees and they will be very comfortable.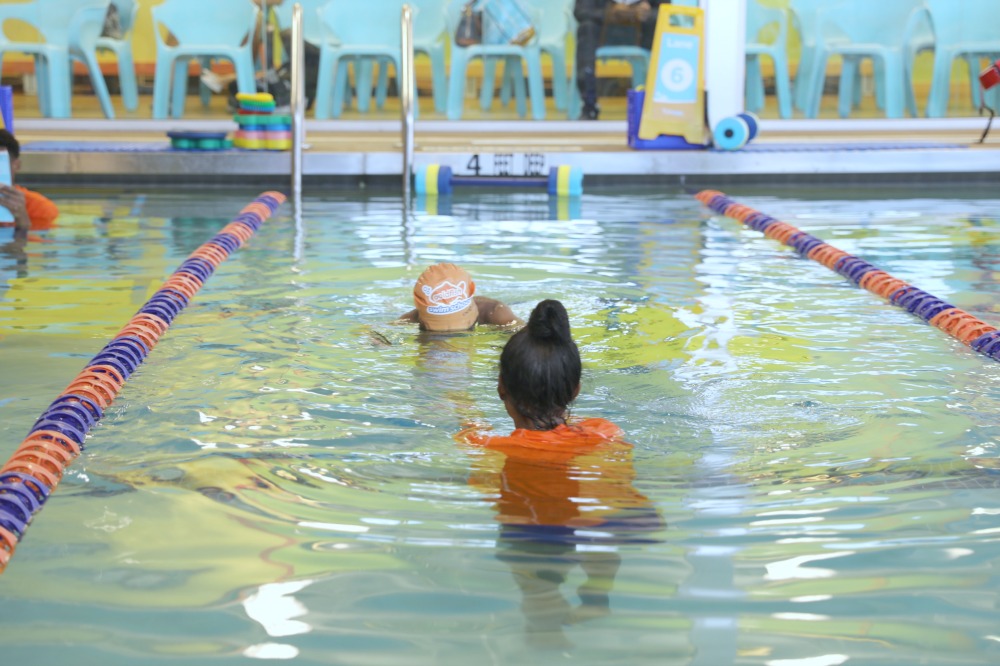 4. Simple Rescheduling
Another concern was with the baby coming, our family's schedule may have to change a bit to accommodate her arrival. I'm not worried though because they allow you to make up for missed classes or to change your child's class schedule whenever you need to.  Just this week we had to reschedule a class and they were very accommodating.
5. Family Swim Hours
The kids love their swimming classes so much that they always ask if they could go twice a week instead of once. During the summer we were able to advantage of the family swim hours which they loved and we're looking forward to working it into our schedule again as we get settled into the school year.
I'm really looking forward to watching my kids continue to develop their swimming skills. My daughter's already learning a new swimming style, the backstroke. I'm really happy that they're learning this important life skill and to see them enjoying it in the process is fantastic.
ps: Whenever, I share the kids progress on social media moms always ask about Goldfish Swim Schools locations. As I mentioned above, we attend classes in their Garden City, NY facility  (it's about a 20 minute drive from our home in Queens, NY without traffic) but if you're not in our area, you can look for a location closer to you here.
What helped your kids to improve their swimming skills?
Want to know more about Goldfish Swim School? Check out my other posts:
Learning to Swim at Goldfish Swim School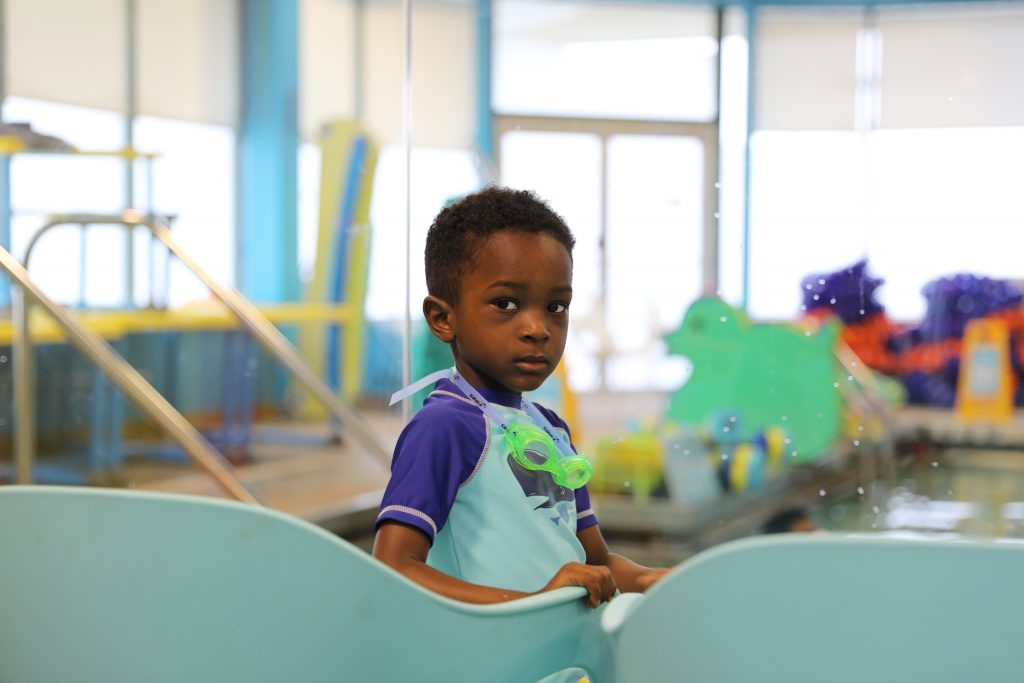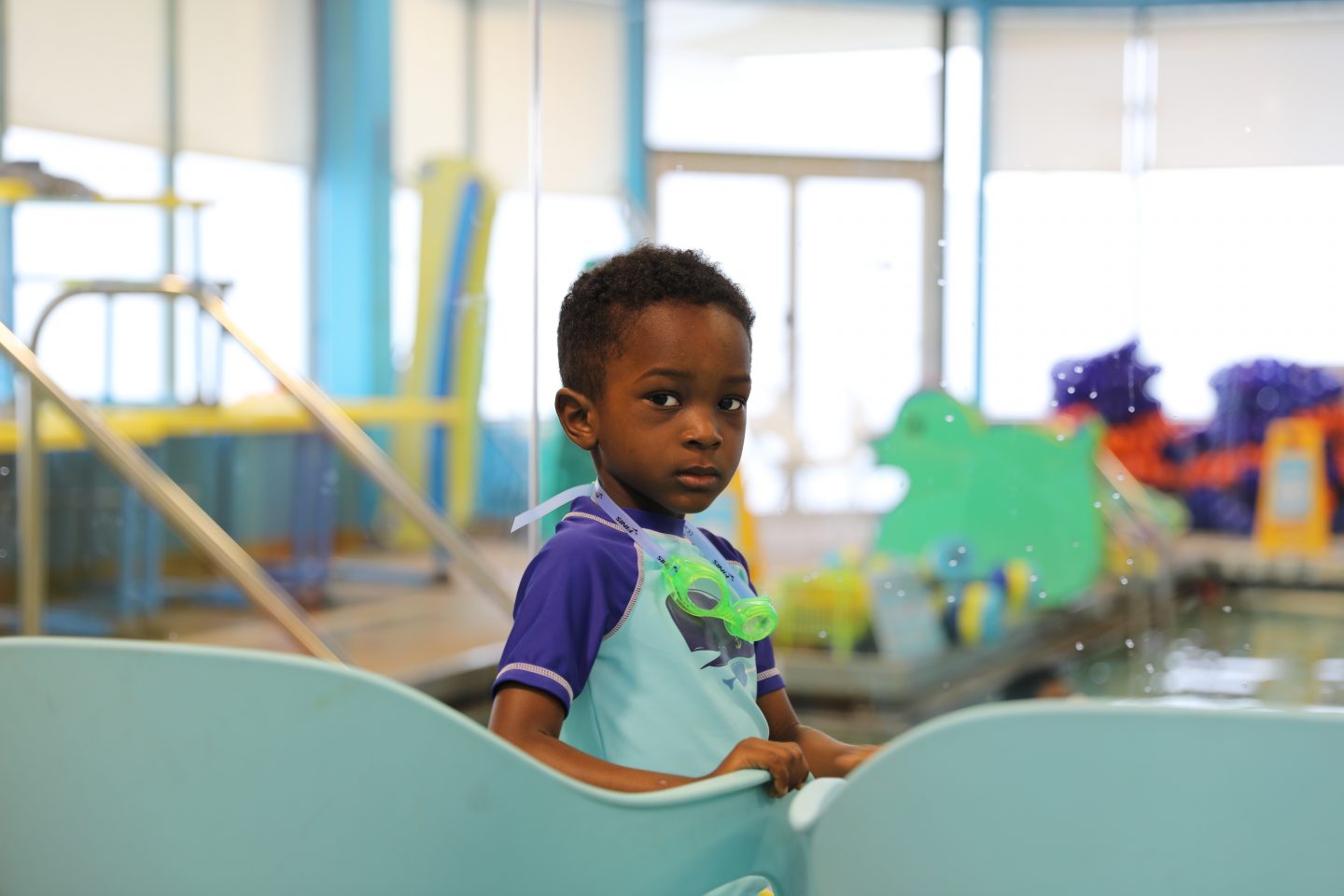 Celebrating Progress at Goldfish Swim School