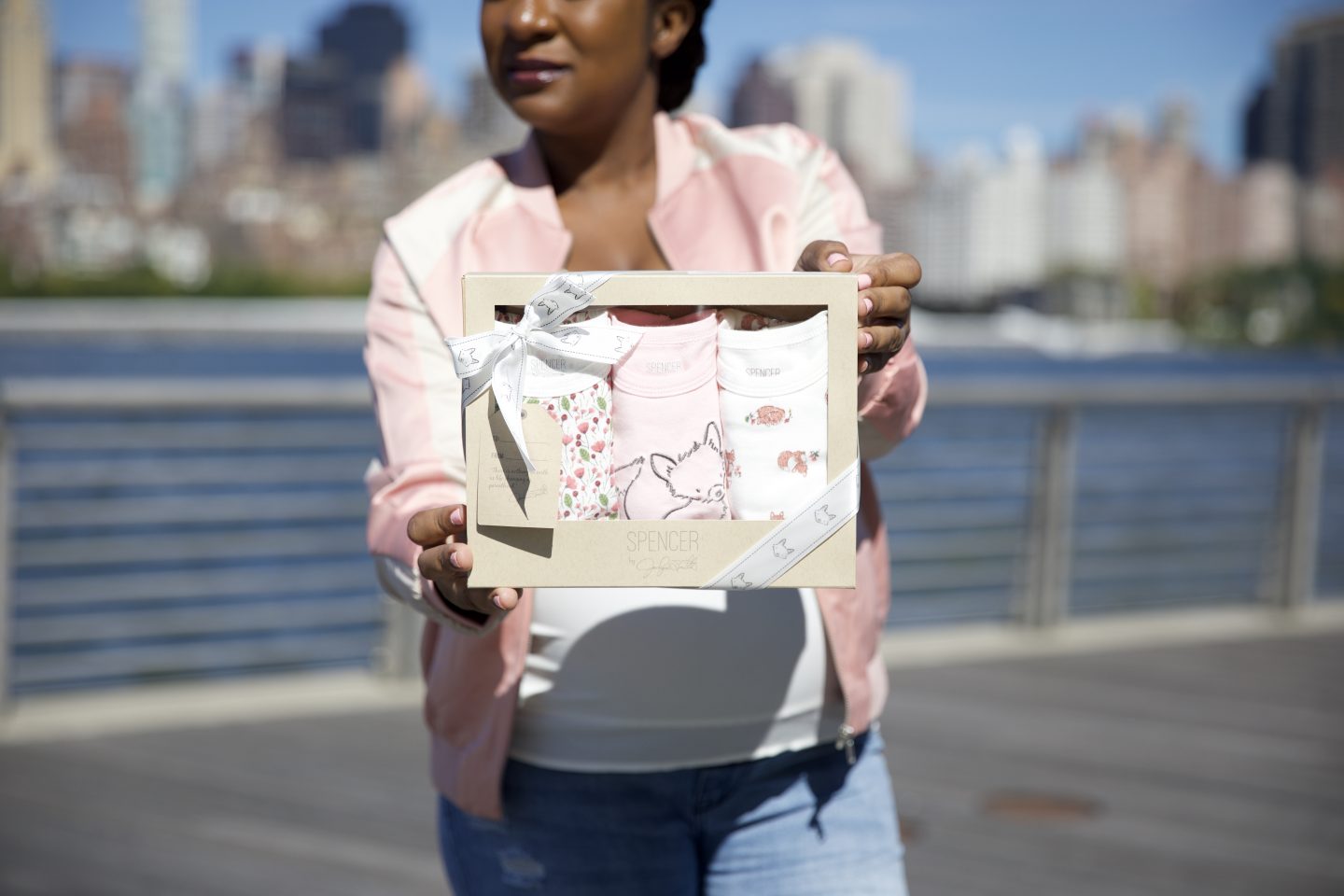 I partnered with Kmart for this sponsored post. As usual, all opinions are my own.  
I'm really impressed that I was able to keep the big secret of our baby's gender this long and now that everyone knows that we're having a baby girl you wouldn't be able to stop me from talking about her. We're all excited (although my son took a while to warm up to the idea of another sister) but with fall here we're nesting and preparing for her arrival. Preparing for her arrival means lots of clothes shopping because this little lady will have style. Now, I hate to admit it but my idea of newborn baby girl style seven years ago with my first was not practical. I remember bringing three outfits to the hospital because I couldn't decide what to take her home in and I wanted her to look fancy, prom fancy. When my nurse gave the dress I pulled out the side eye I knew I had a great deal to learn. That's why I love sharing my journey because I know there is another mom having a baby with no idea how to dress a newborn in the fall so here are a few tips to help: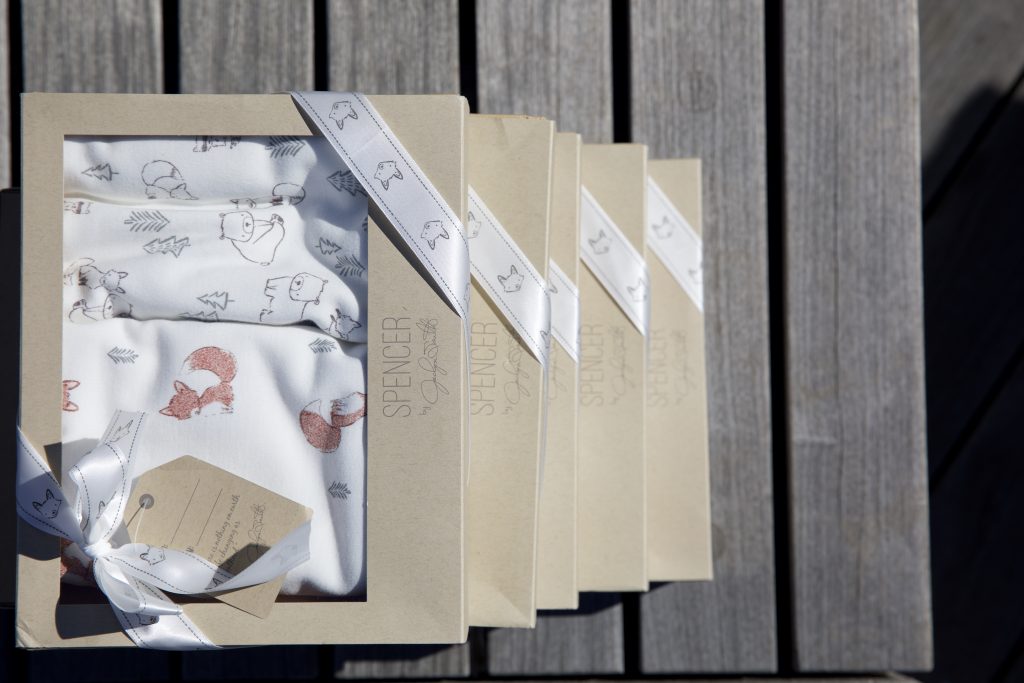 Stick to lightweight breathable materials.
Now that I've had the experience dressing two newborns in the fall, the first thing I reach for is lightweight breathable materials. I've learned that babies get warm quickly so it's important to layer them up in lightweight breathable pieces. The new Spencer by Jaclyn Smith layette collection a Kmart-exclusive line made of really soft cotton with the most adorable designs is perfect for fall. The pieces that I've gotten for my baby girl from the collection so far are whimsical and feature pretty florals and fun artwork designs. I'm also a huge fan of the color palette which is subtle and modern.
Go for simple statement pieces.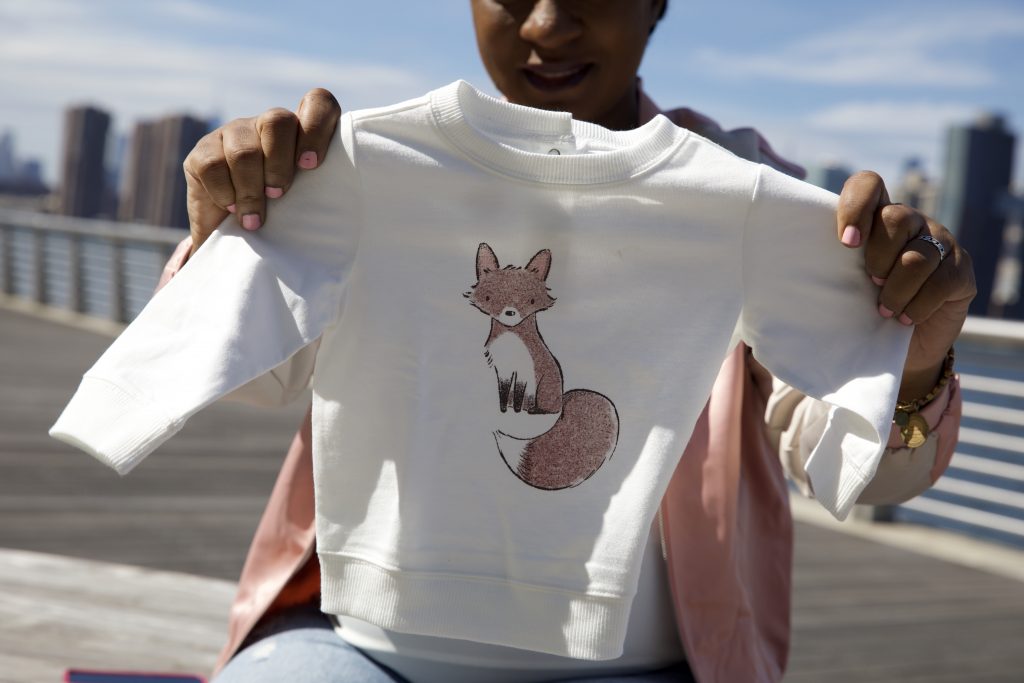 During the fall, my baby girl will still be stylish in statement sweaters like this adorable one from the same collection. Don't judge me but I really wish this was in my size too, I mean that fox is too cute and I love that it matches perfectly with my fall bomber jacket. I'm excited to coordinate outfits with my two little girls and I love that this collection will make that really easy for us. I mean we may leave the hospital twinning, just don't tell the nurses.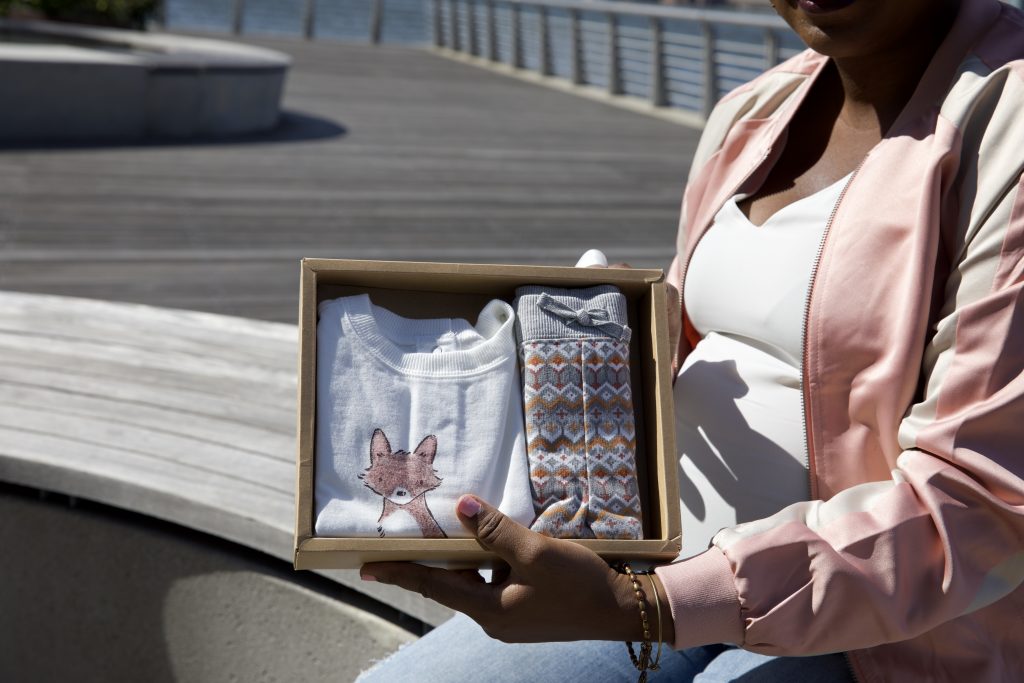 Invest in must-have pieces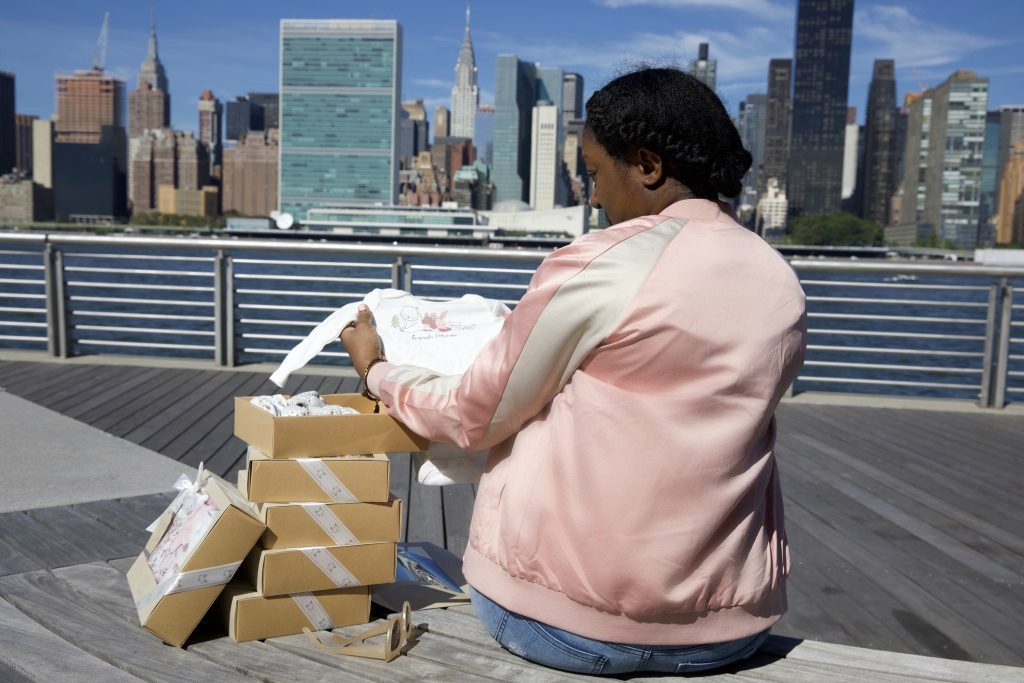 You're going to want to listen to this bit of advice if you're a first-time mom. Be sure to buy enough essential daily clothing pieces for your baby like sleep suits, bodysuits, hats, and bibs. You wouldn't believe how quickly these would need to be changed and you don't ever want to run out of clean clothes for your baby especially with the colder temperatures.
Dress your baby in the correct size.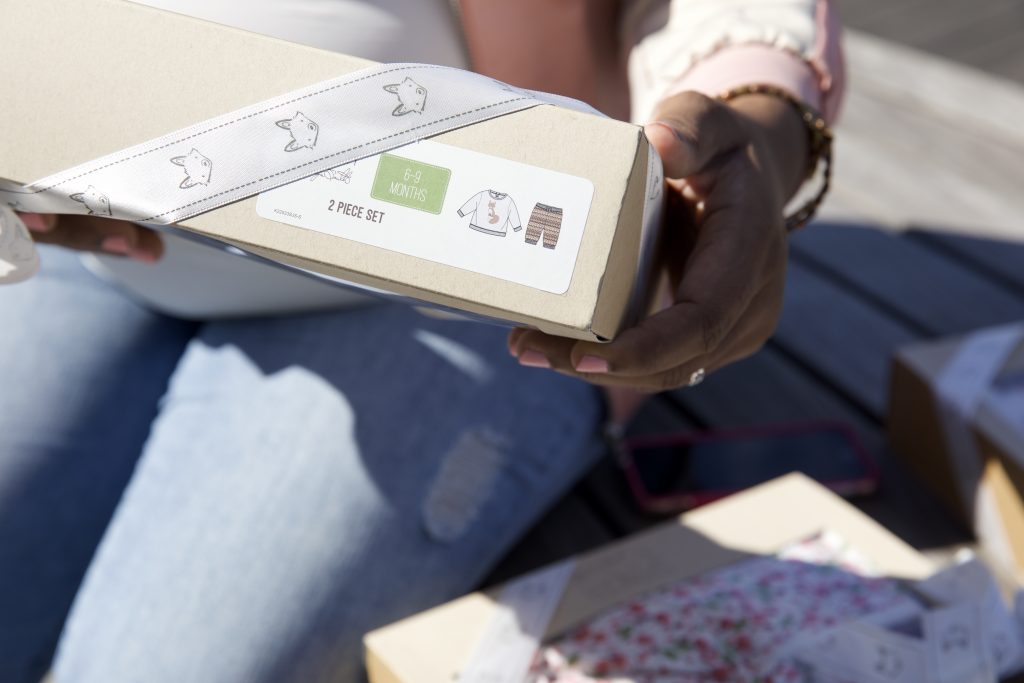 If you want your baby to be comfortable during the fall, pay attention to the sizing on the clothes and dress your baby accordingly. Dressing your baby in clothing that's too big or too small may be uncomfortable and make your child fussy. Remember that sometimes babies move up in sizes prior to getting to the age on the tags. My older daughter was wearing size 3-6 months when she was only 2 months old as she was a tall baby.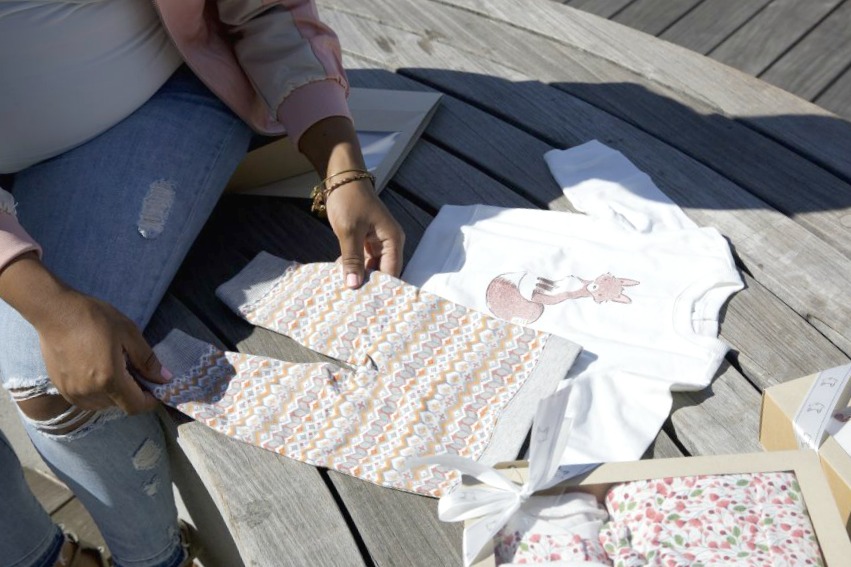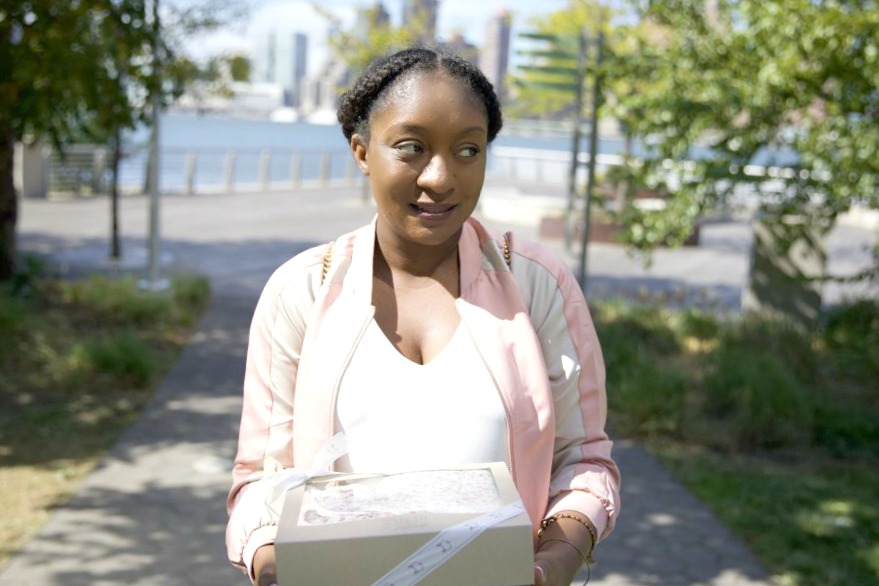 So there you have it, I hope these tips help you dress your baby this fall. I'm really excited to share my new journey as a mom of three with all of you. Of course, you can follow my Instagram stories to see my baby girl's outfits of the day when she gets here, she will definitely be wearing her Spencer by Jaclyn Smith pieces. The line isn't just for girls, so if you're having a boy or looking for gender-neutral options you can see them here – all budget-friendly ranging from $19.99 to $29.99. These sets make the perfect gifts and they come beautifully packaged with the line's signature fox ribbons so you can use them as baby shower gifts or sibling gifts which is how I plan to use them. I'm a lover of details so the beautiful message on the gift box tags "There is nothing on earth as life changing as parenting" is the perfect message for new or veteran parents.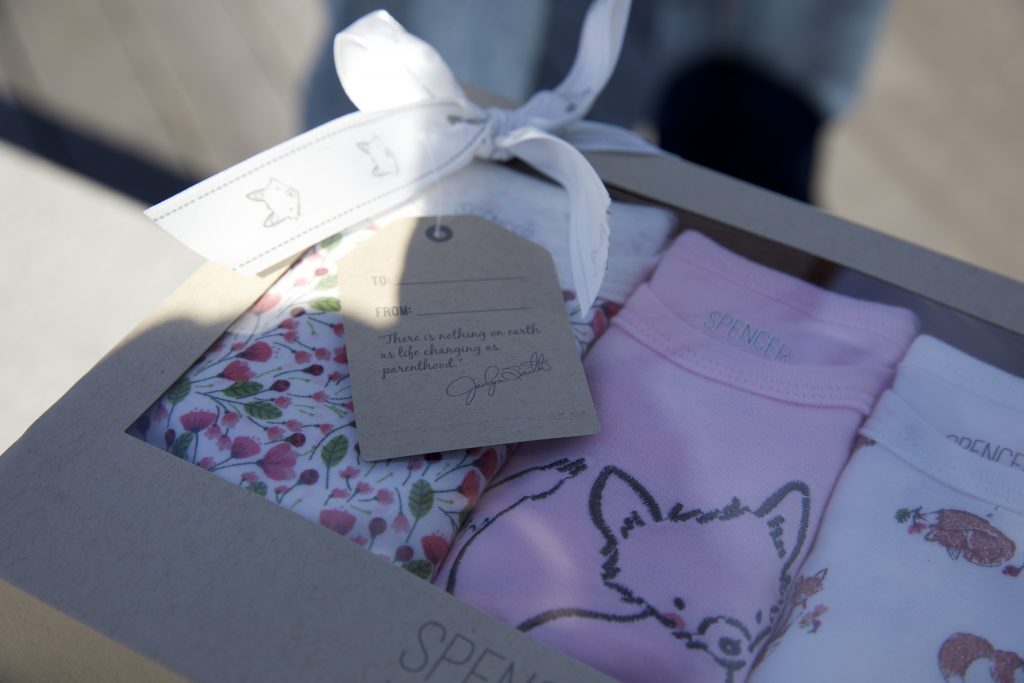 What are your tips for dressing a newborn in the fall?
Giveaway
Excited to try the Spencer by Jaclyn Smith line? I've partnered with Kmart to host a giveaway for one lucky Rattles and Heels reader will win a $100 Kmart gift card. You can enter below. Good luck!