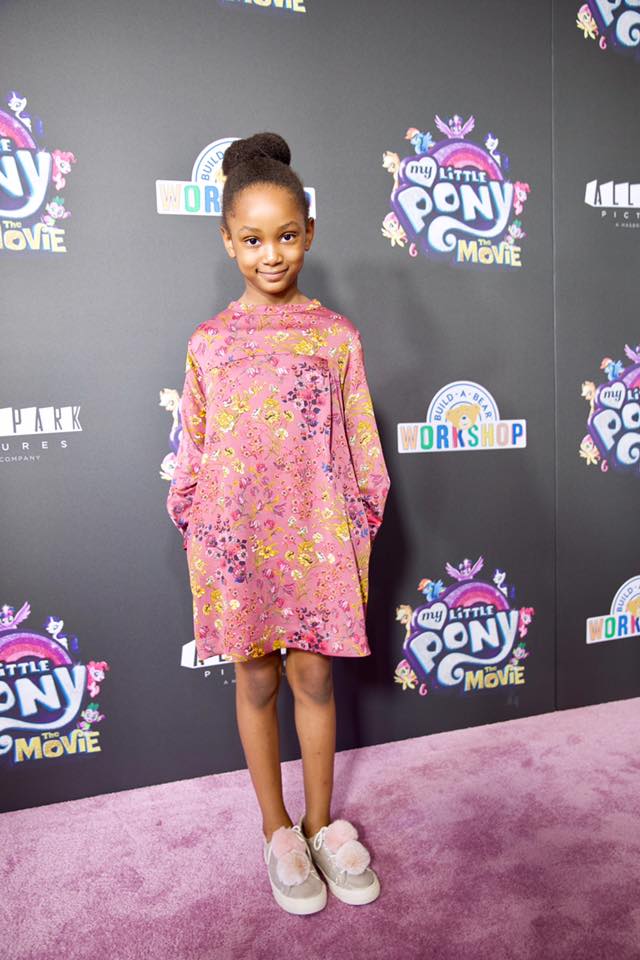 The Princess Fairy have had some really epic experiences and I know for a fact that walking the lavender carpet at the My Little Pony:The Movie premiere yesterday ranks really high on that list. See this is a kid who spent the entire summer reading My Little Pony books and she's obsessed with the show. I doubt she slept much after I informed her that we were invited to the premiere by Lionsgate. She exclaimed that she was going to be famous and was really excited about getting to see the movie a few weeks early especially since it's her birthday week.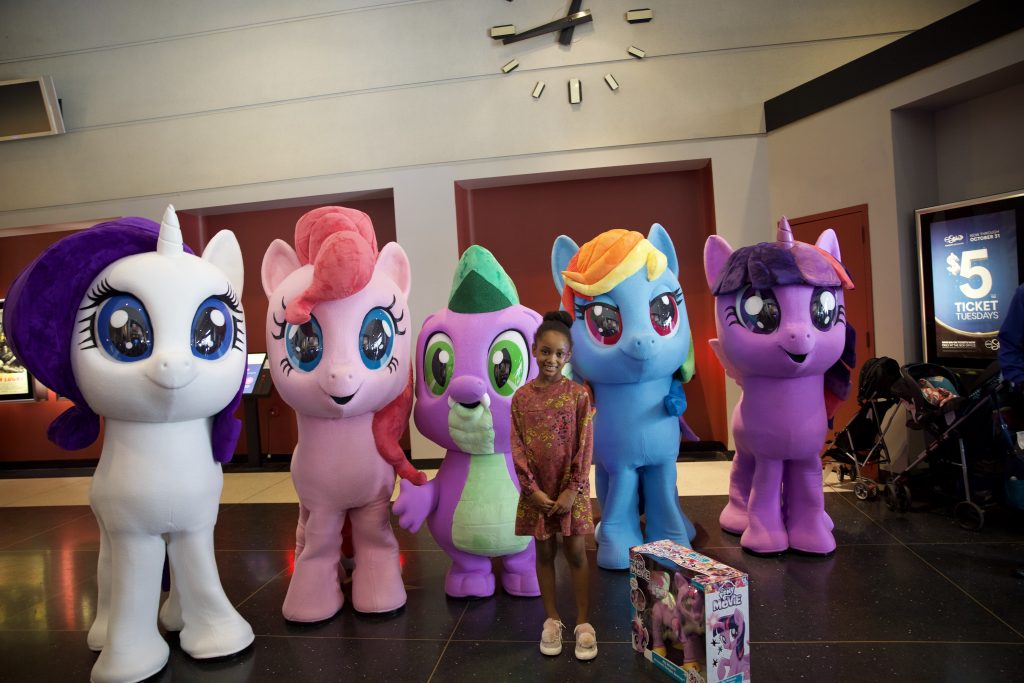 When we arrived at the theater we ran into Rainbow Dash (her favorite pony) and I thought she would melt with excitement.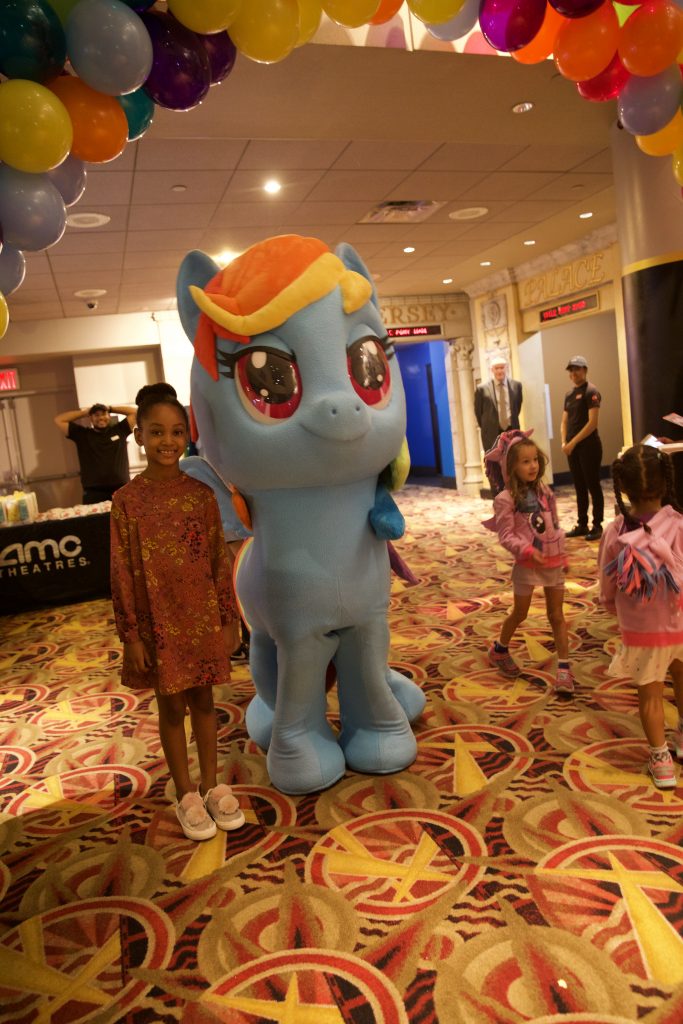 Next, we had the chance to walk the lavender carpet. We went before the stars of the movie so the process was super fast as they needed time to be interviewed by the media etc. Let me tell you it was so awesome for my daughter who just loved everything from the color of the carpet to having her photo taken while walking it. The fact that it was for My Little Pony:The Movie was the icing on the cake.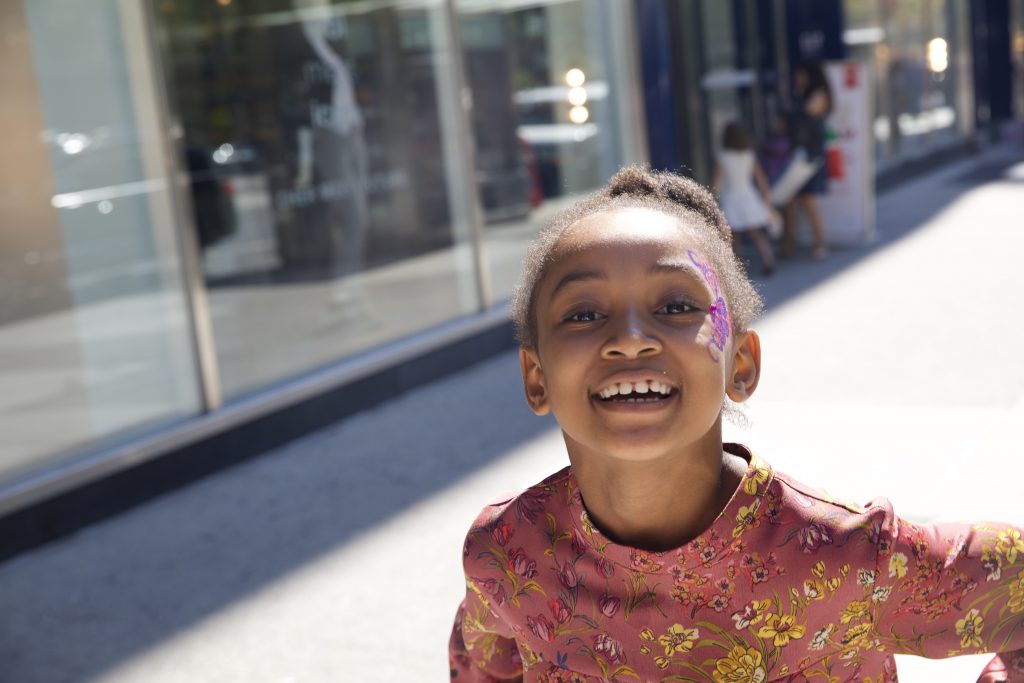 As if that wasn't enough fun for one day, she then had the chance to mingle with the My Little Pony characters, get her face painted, and hair sprayed (she went for glitter).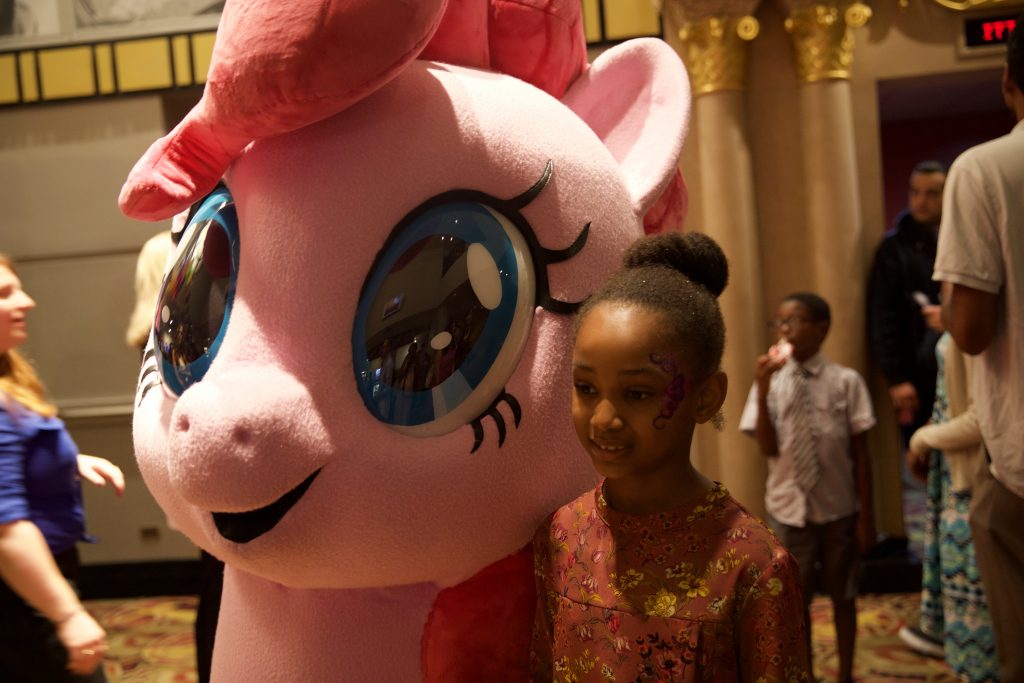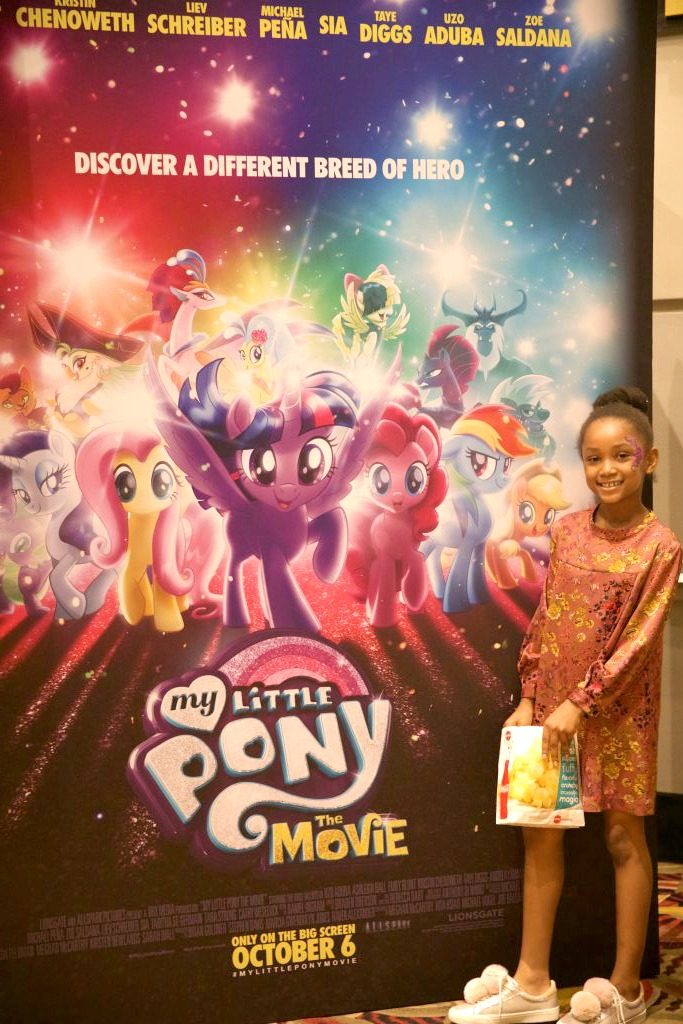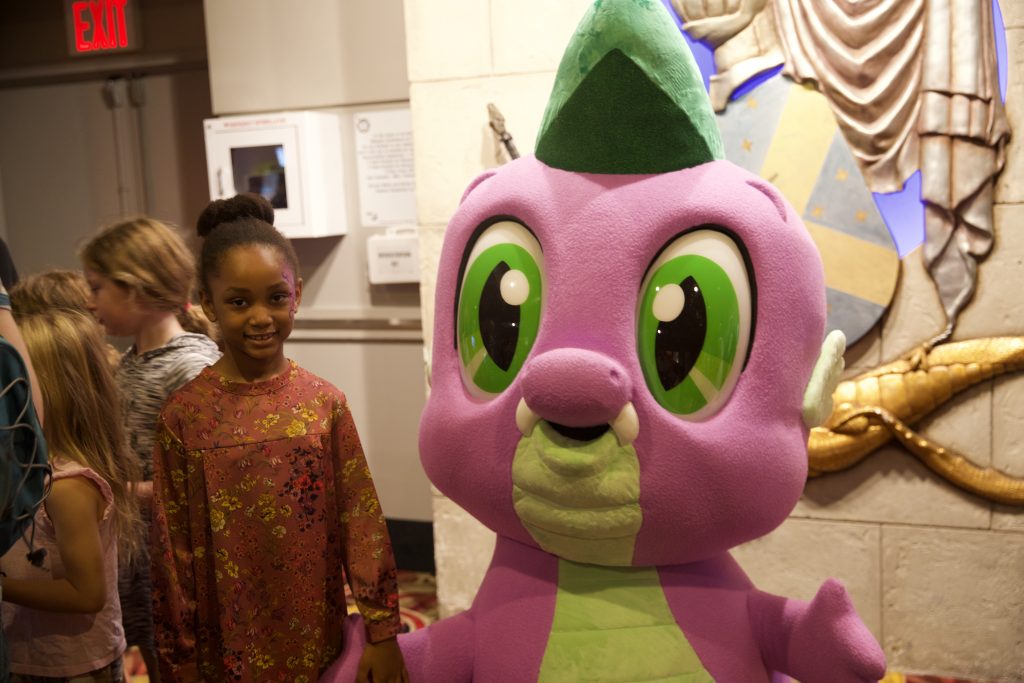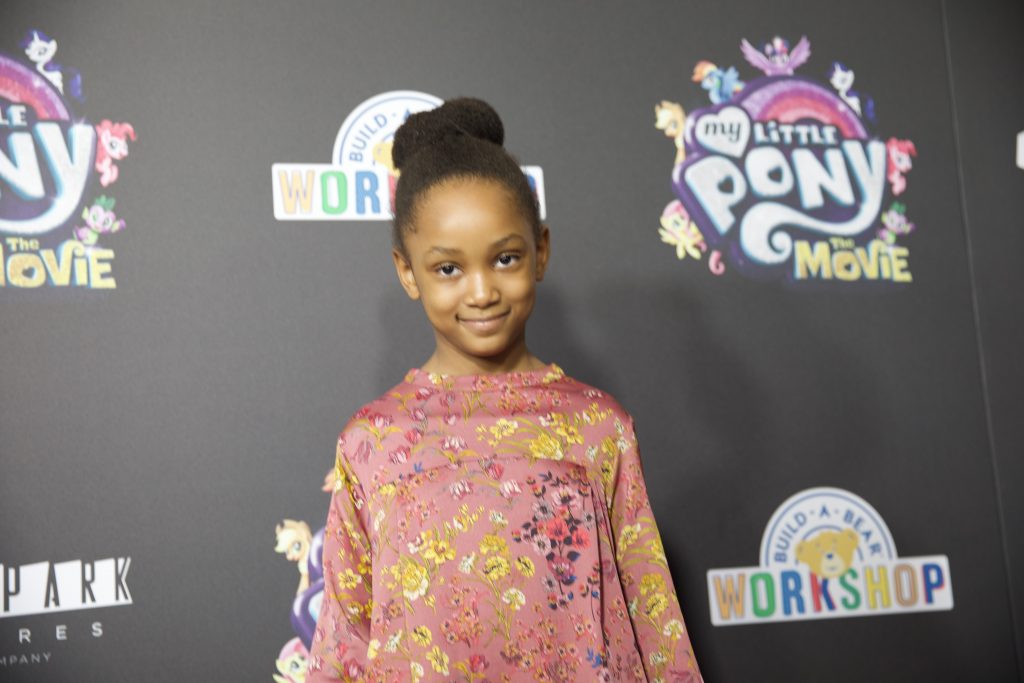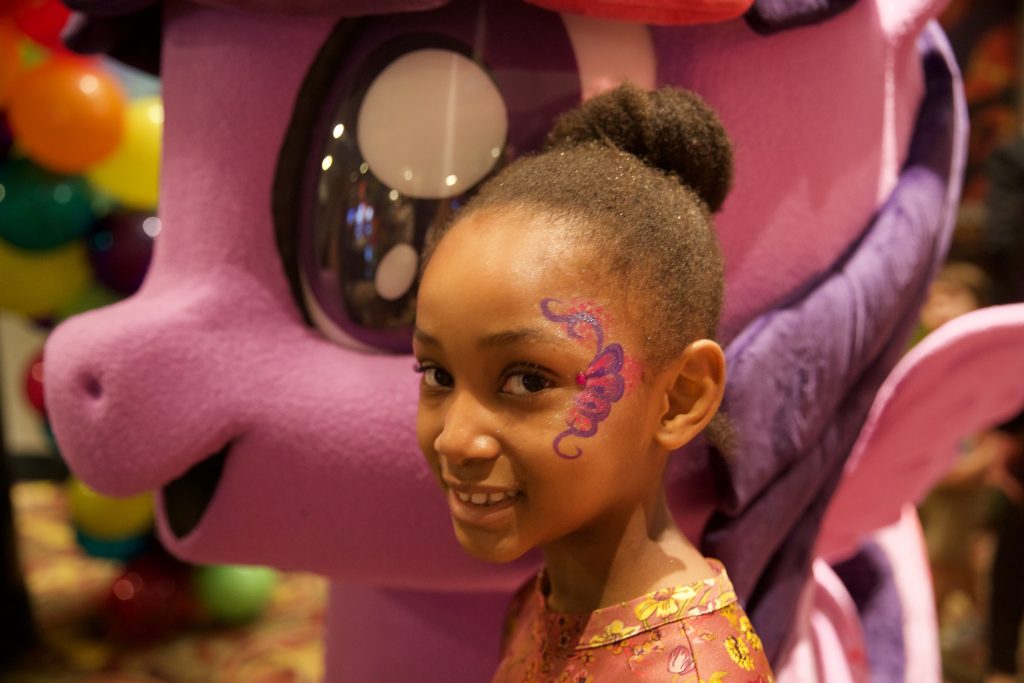 Then came time to watch the movie that she was bursting with excitement to see. The movie didn't disappoint and as a mom, I loved the theme of friendship, teamwork, and self-confidence throughout the movie. What I loved the most is although there were numerous times that the scenes felt hopeless there was a strong lesson of the importance of determination, a characteristic I know most of us parents want our kids to have. My daughter really enjoyed the storyline and seemed to quickly learn the new characters. It's a really good movie and I would highly recommend it. The movie debuts in theaters on October 6th.