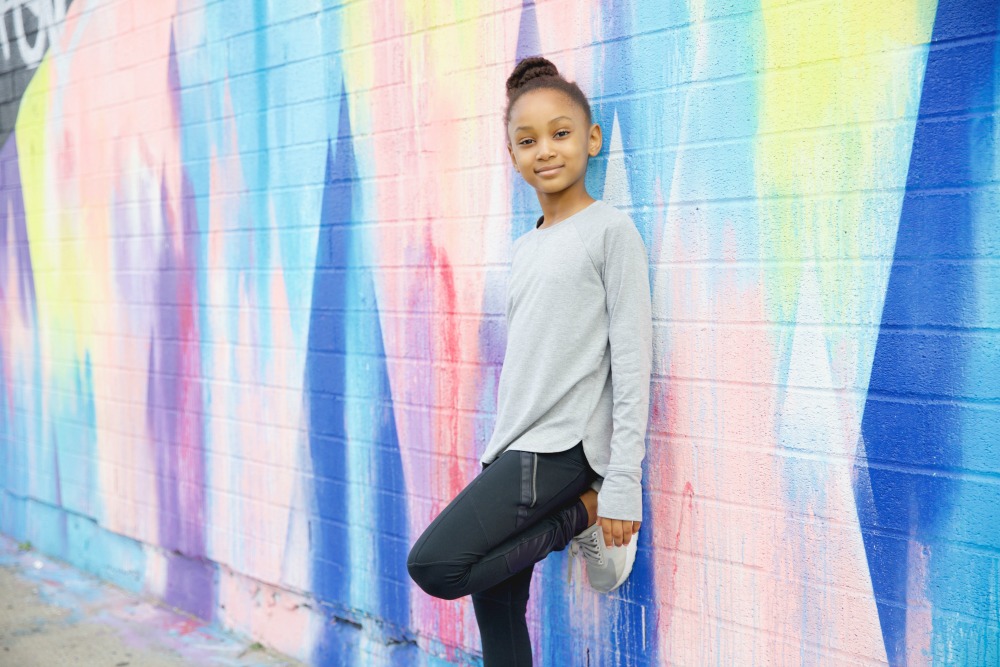 This post is sponsored by Athleta. As usual, all opinions expressed are my own. 
On the cusp of her 7th Birthday, as she's becoming vocal about her style, my daughter and I are finally have fun with fashion. I've been looking forward to the days that she would get interested in her style and now that we're here I'm just one the moon. You know what makes me even happier? When we like the same things and I can say "That's my girl!" That's the case when it comes to athleisure wear. This year, I've definitely developed a love for chic tights, comfy tops, and sneakers. My daughter who is really active got into athleisure wear and now that she's back to school that hasn't changed. It's rare to find a brand that we can shop together but when we do it makes life so much easier and the shopping experience really fun. That's the case with Athleta, we're both in love their fabulous athletic clothing especially their new fall collection.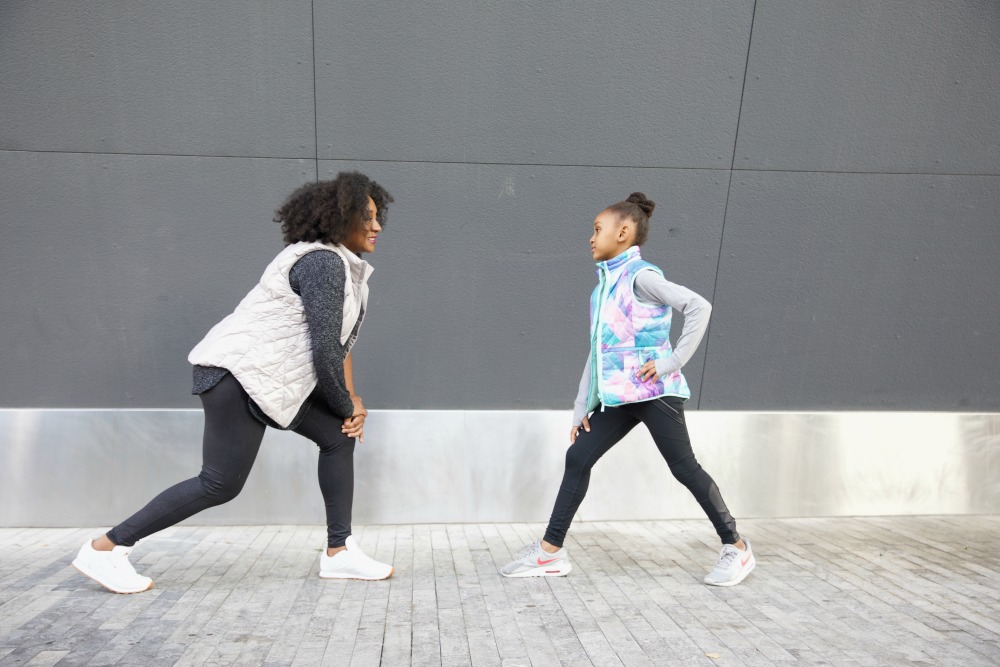 I don't think there is a pair of street tights in the entire Athleta collection for girls and women that we don't like, that's how perfect they are. Not only are their pieces stylish, feminine and modern they're also very functional and very comfortable.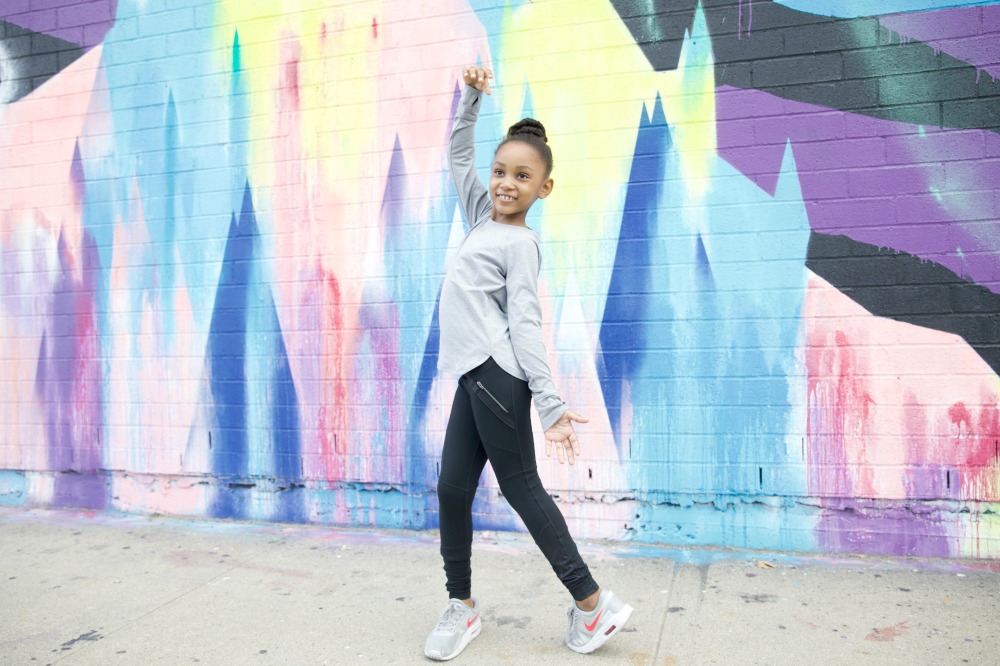 My daughter loves to be free so getting her pieces that she wears to ride her bike, scooter, or play with her friends at school while flexing her fashion sense is ideal.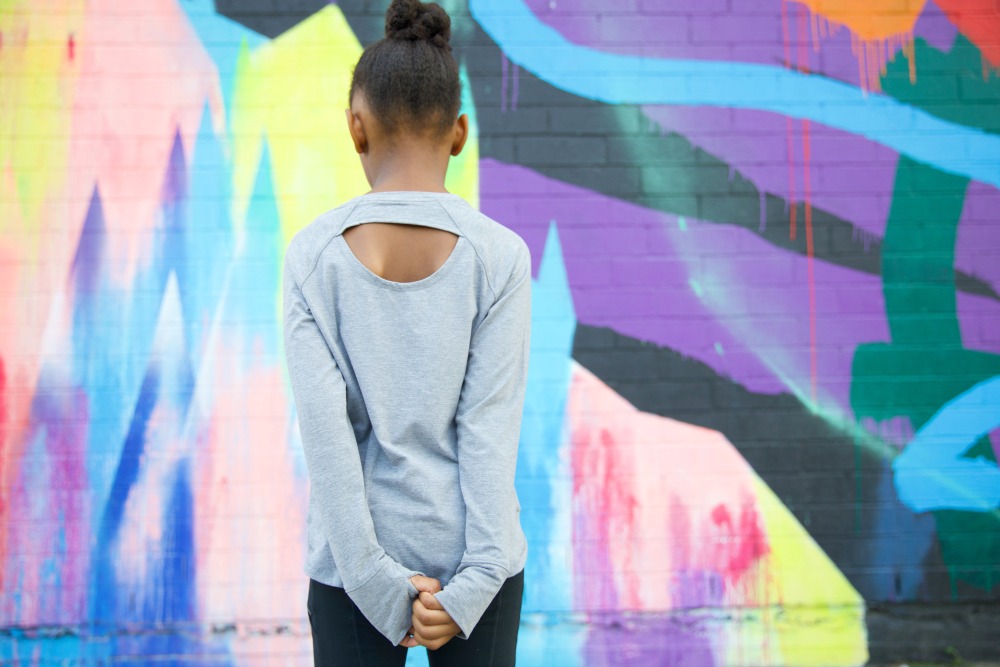 For instance, this outfit from Athleta is an example of an excellent look for her.  She loves the peekaboo back top and the details on her street tights like zippers and leather panels which are very fashion forward especially for second grade. What she loves most is that Athleta Girl pieces come with encouraging messages and challenges on the tags and hair ties like to do planks daily, eat fruits and veggies as well as empowering messages for girls. I love that Athleta not only makes clothing that allows girls to enjoy their femininity but also empowers them.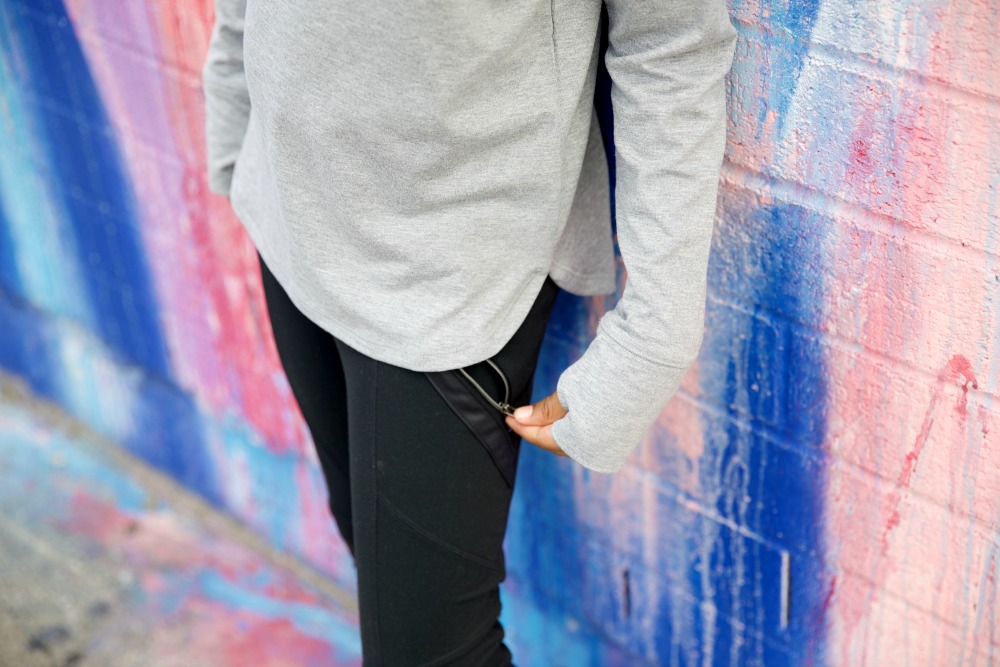 The technology used to design Athleta clothing makes their pieces comfortable to wear all day at school to afterschool clubs and activities thanks to wicking that pulls sweat away from the body making it evaporate faster. It's also functional with pockets that she can store all of her things.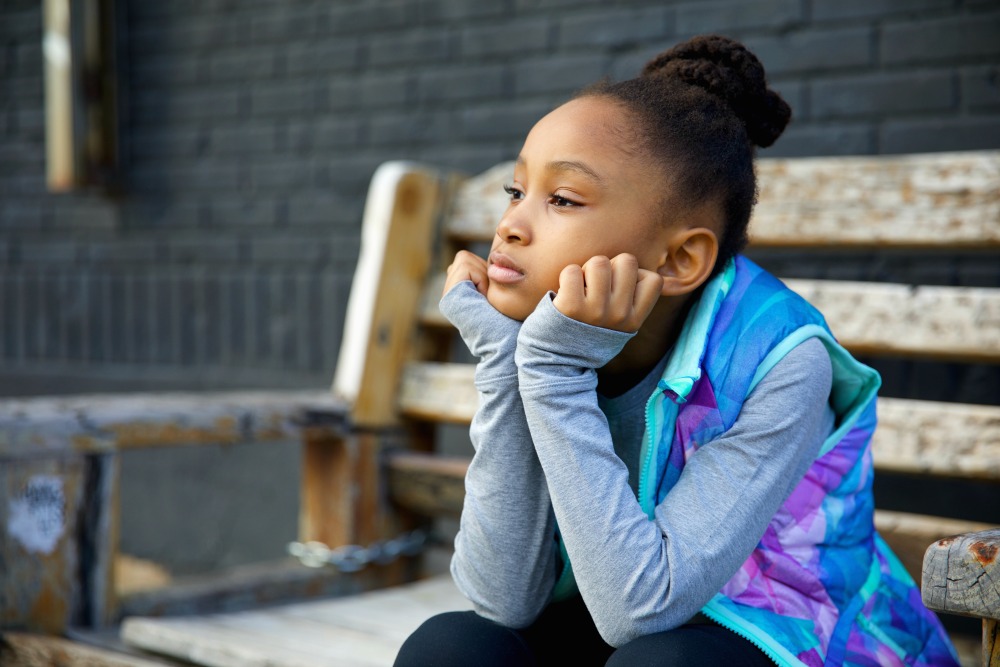 As the weather gets cooler she can enjoy this sporty Athleta Girl reversible vest which is water repellant and would give her the continued freedom to express herself and push herself.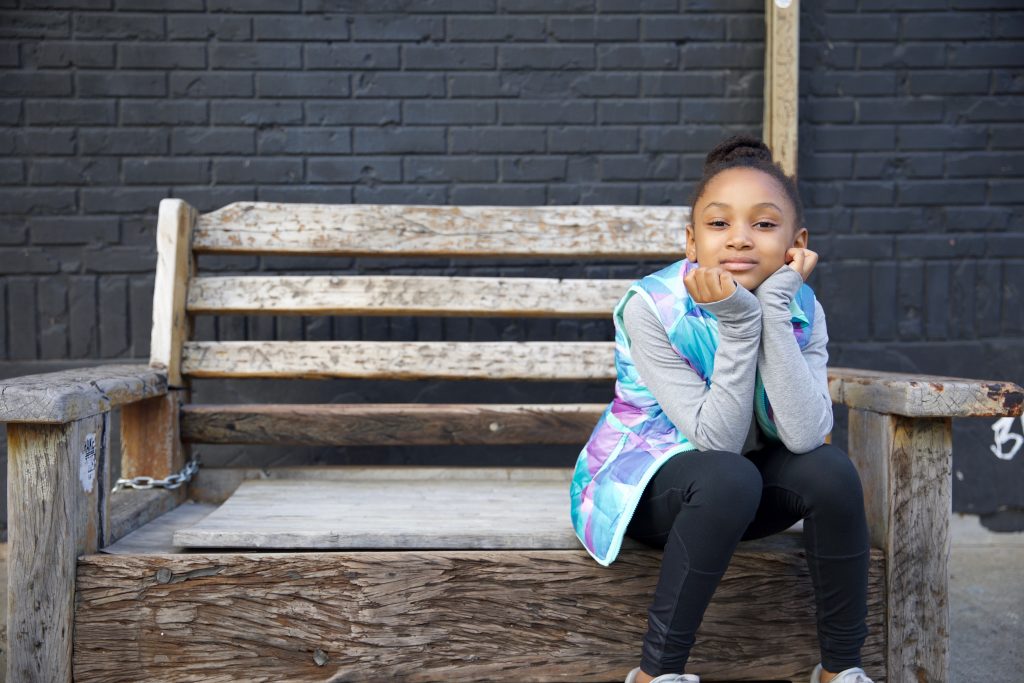 Personally, I'm not willing to sacrifice comfort for style so I love that Athleta's clothing allows me to enjoy both like this pair of flattering serpent tights. I like pieces that I can dress up and down and Athleta women's street tights are very versatile which is perfect for my lifestyle.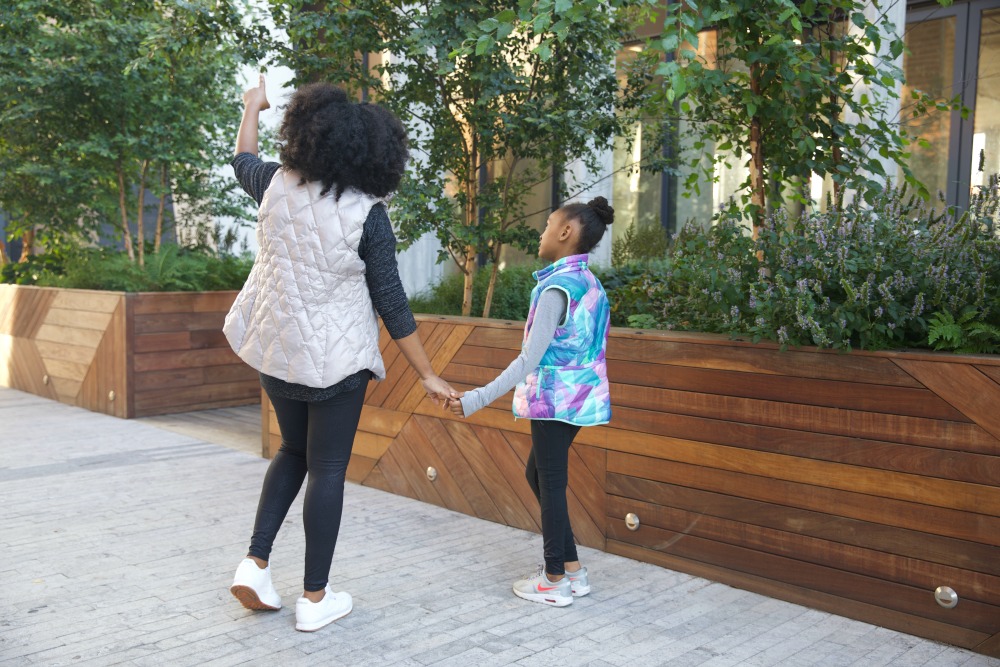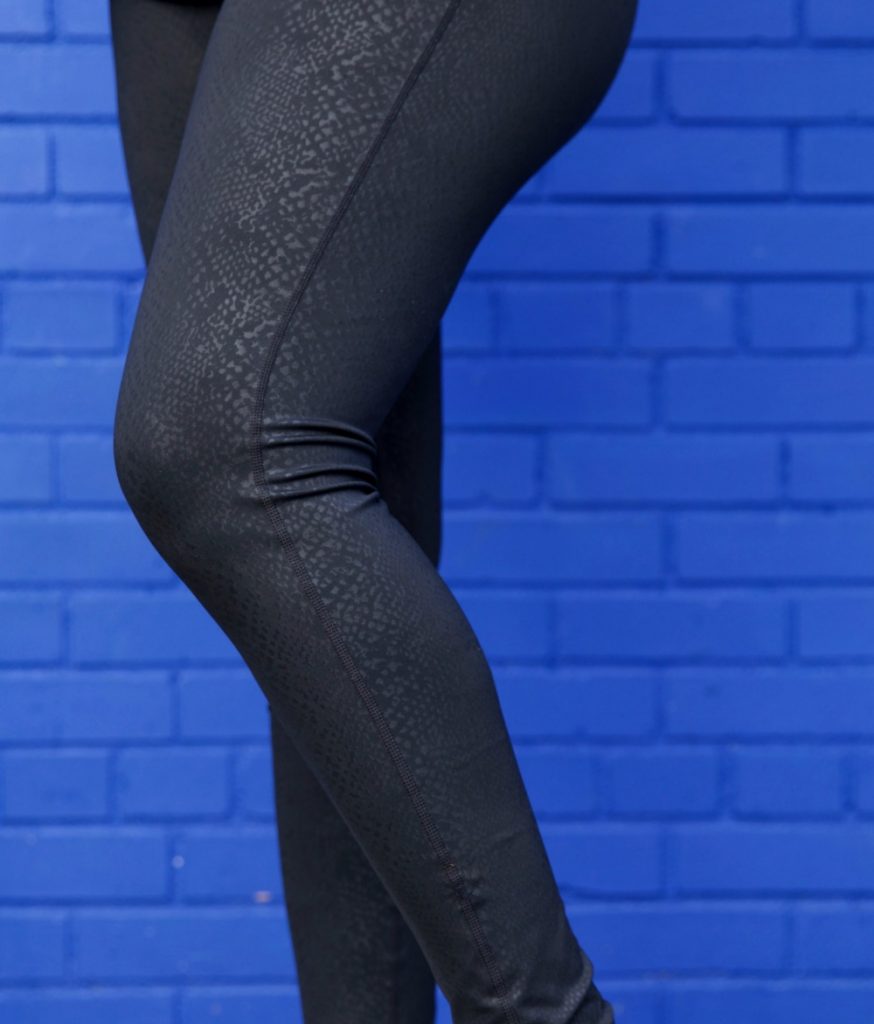 During the cooler seasons, I'm a true island girl and I'm always cold so their luxe sweatshirt and warm vest will definitely be on repeat. I'm looking forward to taking long walks with the new baby in this comfy Atheta outfit. With a newborn, I know that I would probably be a bit more body conscious so I love the fact that this sweater is long enough to cover my bum which makes me feel more confident.
I'm happy we discovered Athleta and I'm looking forward to adding more pieces of their collection to our fall style capsule.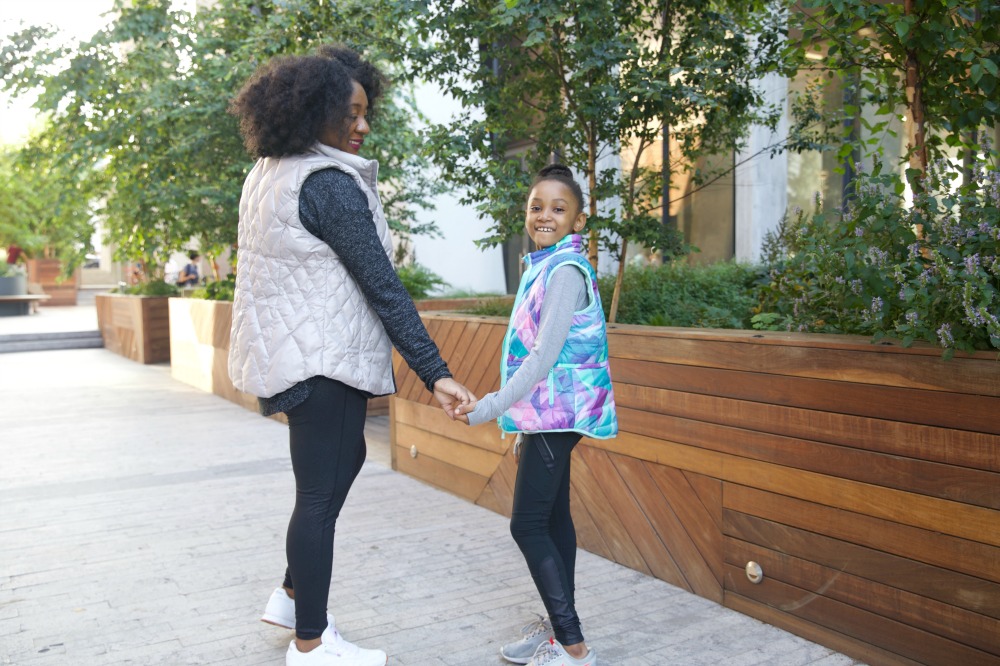 What do you think of our Mommy and Me Athleta Style outfits?
Don't forget to pin this post!