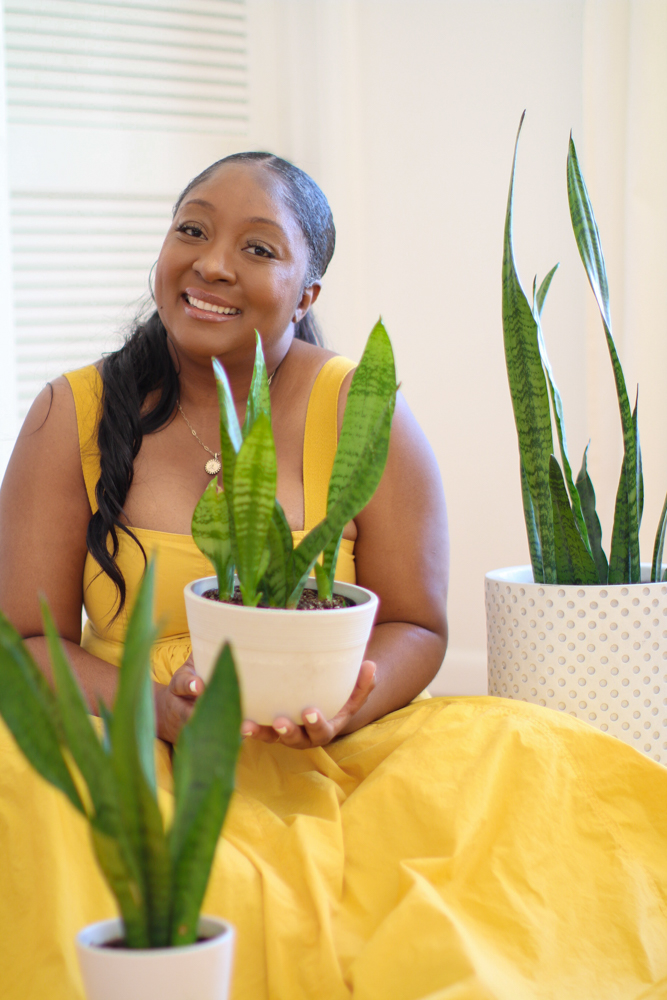 Tired of killing all of your plants? Scroll down for 5 low maintenance indoor plants that even you wouldn't kill.
Those of you who've been following me for a while know that if it's one thing I could do, it's killing a plant. It's not intentional, I genuinely love having plants in my space, but I just don't have a green thumb.
I've purchased a lot of gorgeous plants over the years that I was excited to see grow and flourish, including two palms and an anthurium that I really wished worked out. I still miss this pretty monstera that I got during the quarantine that sadly died after a few months (the small plant in that pic is still alive though).
With that said, I've had to humble myself and stick to the plants that I can actually keep alive. Plants that make me feel like I have a green thumb don't require me to join plant groups or take a course to take care of them. I'm writing this post for those of you out there who are just like me, love plants but can't keep them alive. These are the foolproof plants that will survive no matter what.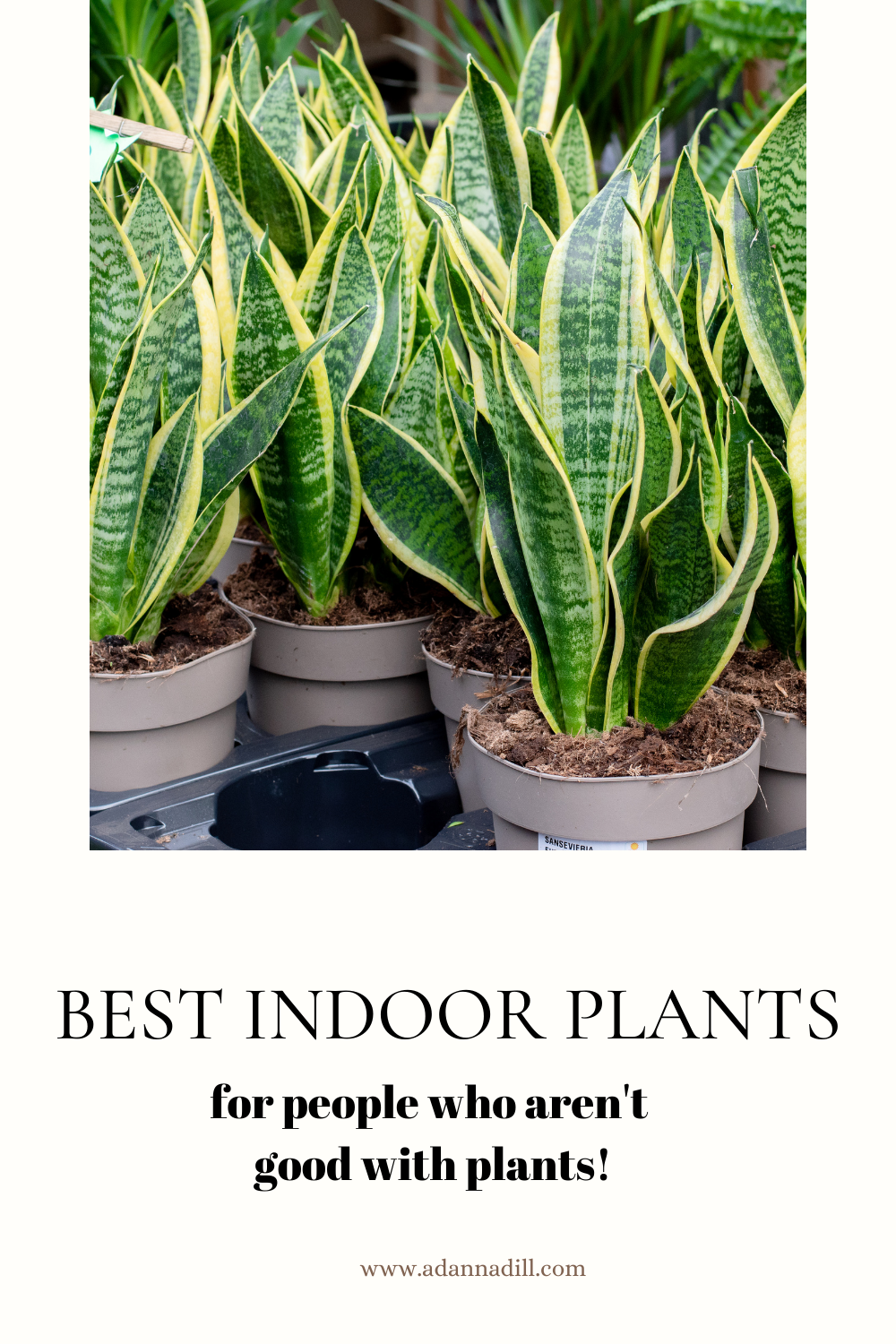 Snake plant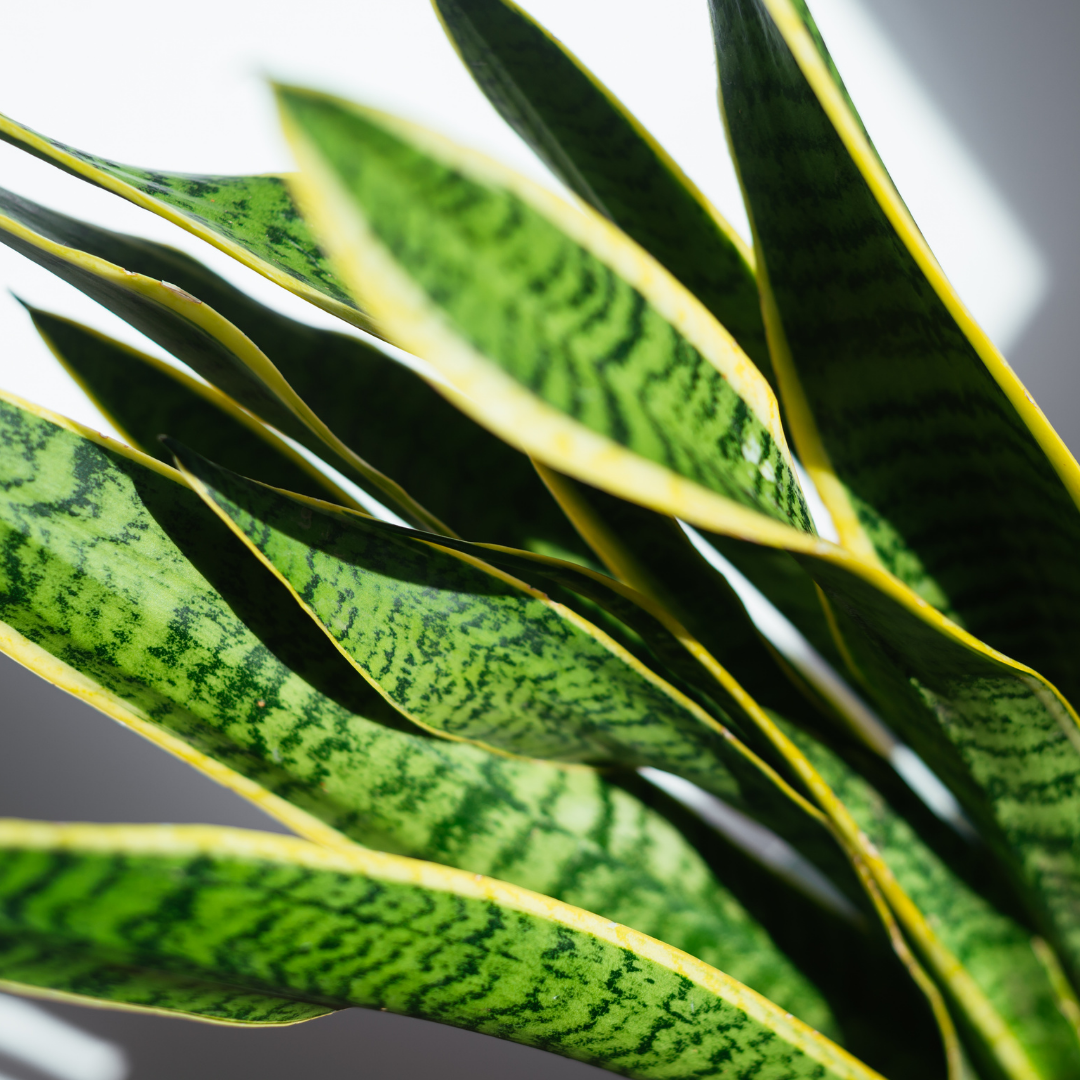 At this point, I am the snake plant queen. When I noticed that all of my plants were dying, but my snake plants continued to thrive, I knew I was on to something. Low light, no light, too much light, the snake plant doesn't care. It's a survivor, and it is the plant for me. I could easily fill my house with snake plants because they're attractive and I don't have to worry about them.
Bamboo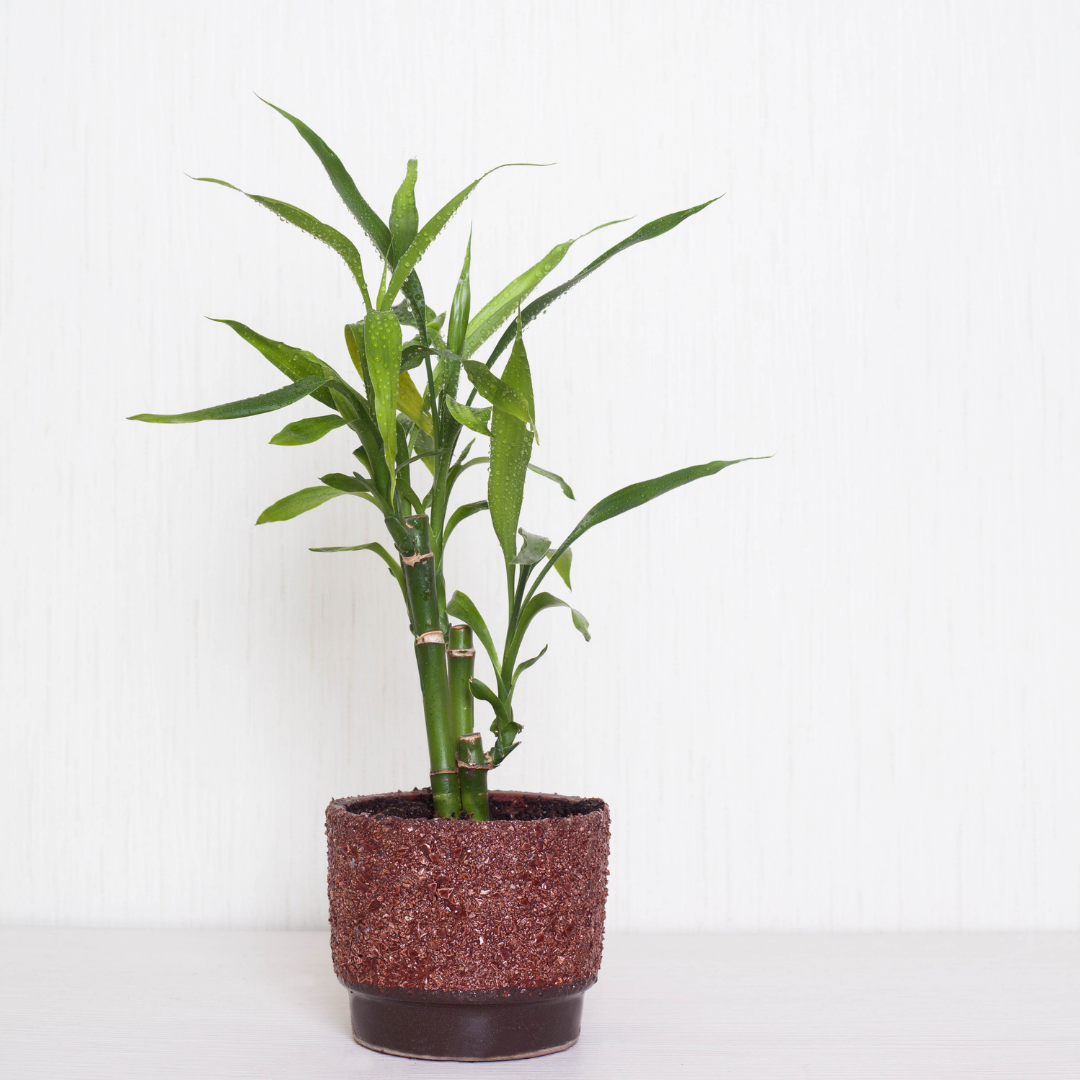 I don't own a bamboo plant, but my mom had one for years that she did little or nothing for and somehow survived. Bamboo plants are really low maintenance and require very little from you, plus they're inexpensive and here in New York sold at bodegas and other neighborhood stores.
Spider plant
I know you've seen the spider plant all over, and there is a reason for its popularity; they're straightforward to care for, especially if you're on the hunt for a low-maintenance hanging plant option.
Money Tree
I like to joke that this is the office plant. Back in the day, when I was still working at an office, most of my co-workers had money tree plants, and they did well because they're low maintenance indoor plants. I don't remember any of their money tree plants dying, and they weren't given the utmost care. I'm sure if you work in an office environment, you have at least one co-work with a money plant on their desk.
Aloe
Growing up, we always had aloe plants in Grenada. They're effortless to care for and require water infrequently. If you're prone to forgetting to water your plants, you might want to get an aloe plant. They're lovely, and aloe is excellent to have on hand as it can be used for many beauty and wellness purposes, including caring for open wounds and skin breakouts.
I hope this post is helpful and that you're able to find low-maintenance plants that add life and beauty to your personal space that aren't stressful to keep alive. There are many great benefits to having plants in your home, like they can be a natural air purifier and remove harmful toxins from the air, so don't be scared to get these plants. You can shop for plants on Etsy if you don't have time to shop in person or you want to support a farmer or Home Depot for pick-up. I've done both and purchased plants while shopping at the supermarket.
You may also like:
For the Love of Rose Gold Home Decor Accents!