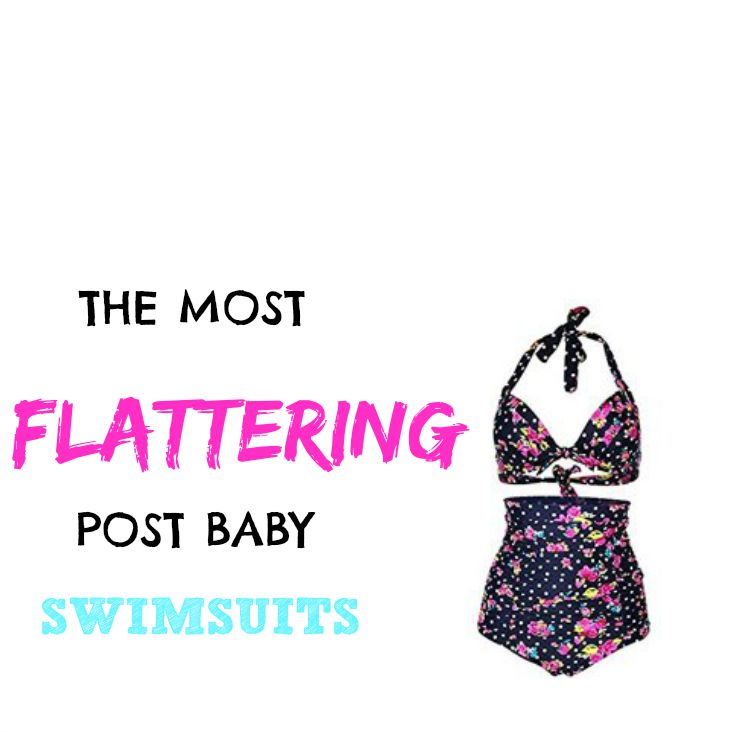 A few weeks ago, I wrote a post that I hope would encourage body acceptance for both new and veteran moms, if you haven't read it yet you can read it here. Today, I wanted to share some swimsuit inspiration, especially for new moms.  It's really tough to have a baby in the middle of the summer, I had The Super Knight in the summer so I know that dressing post-baby was a challenge. Just because it's a challenge doesn't mean it's impossible. I've shared this video and this post with tips for choosing clothes to flatter your post-baby body but I've never shared swimwear. So today, I'm going to encourage you to do the scary, scary thing of wearing a swimsuit post baby. Here are 3 flattering post-baby swimsuits:
1. Go Vintage with a high waisted bikini!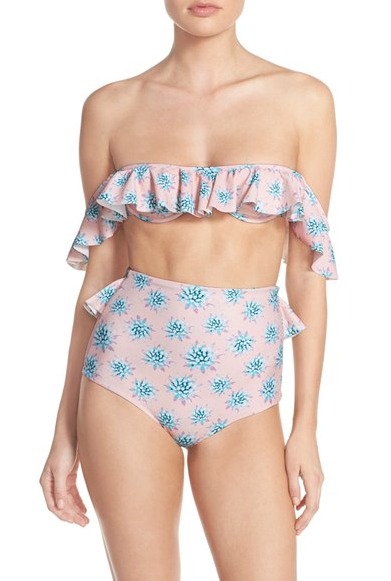 Old school pinup girl high waisted bikinis made a big come back in recent years and I think one of the main  draws to them is how forgiving they on most women. They flatter feminine curves and highlight beauty instead of highlighting flaws. You'll be able to cover your post baby belly without losing your style, plus show off a slither of skin.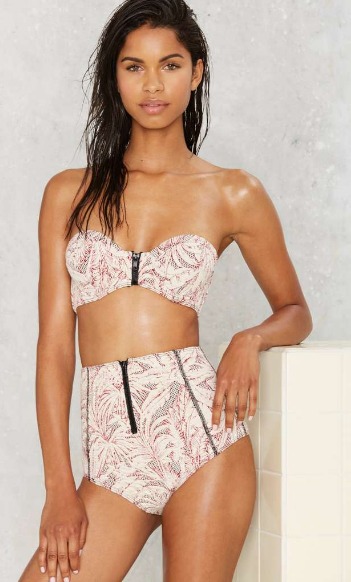 2. Become Besties with Ruching! 
As a new mom, you have to become friendly with ruching, especially on your swimwear. The advantage of ruching is that it camouflages  all the uneven  areas and make your body appear much slimmer. Make sure to focus on finding modern styles with ruching. I love this swimsuit for a new mom post-baby body. You'll look super cute while feeling extremely comfortable.
3. When in doubt, go peplum!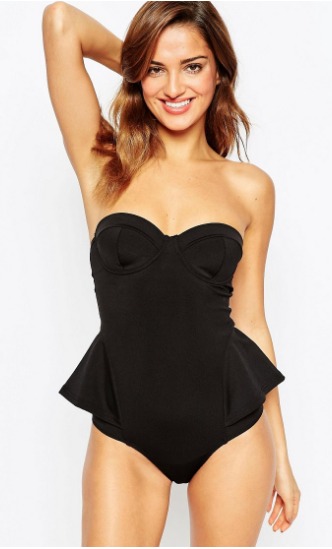 I love peplum tops and dresses, I am even wearing a peplum top right now. This is one of the styles that's guaranteed to give you some new more swimsuit comfort while keeping you trendy. This one is particularly cute and dare I say sexy.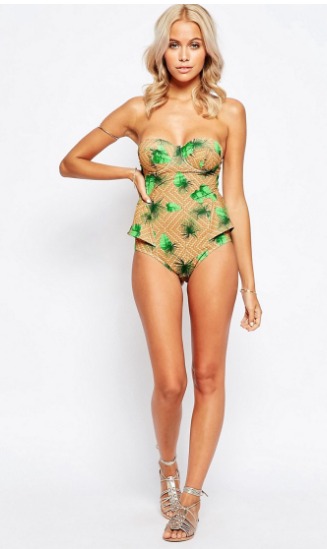 DON'T FORGET TO PIN THIS!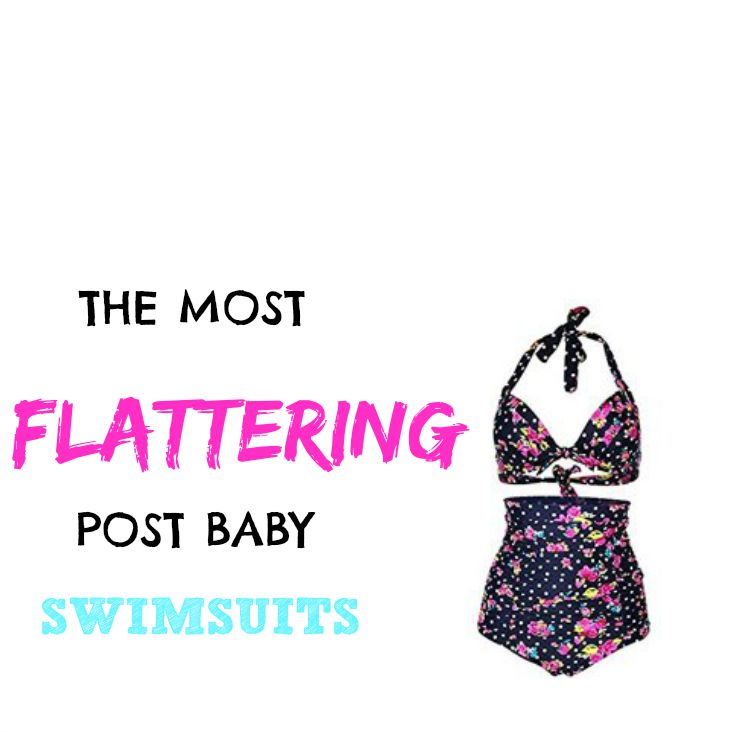 ps: If you decide to wear a swimsuit, snap a photo and post it, please add the #rattlesandswimsuit hashtag or tag me so I can celebrate with you. Enjoy your weekend!
Which one of these swimsuits would you wear?