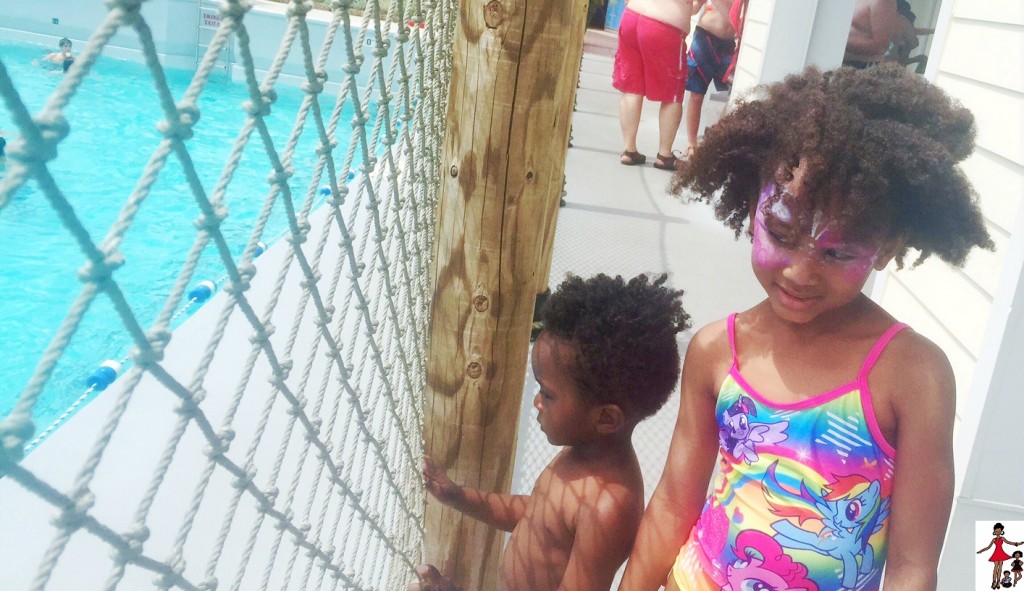 Many thanks to Hershey Park for providing my family admission. All opinions expressed are my own.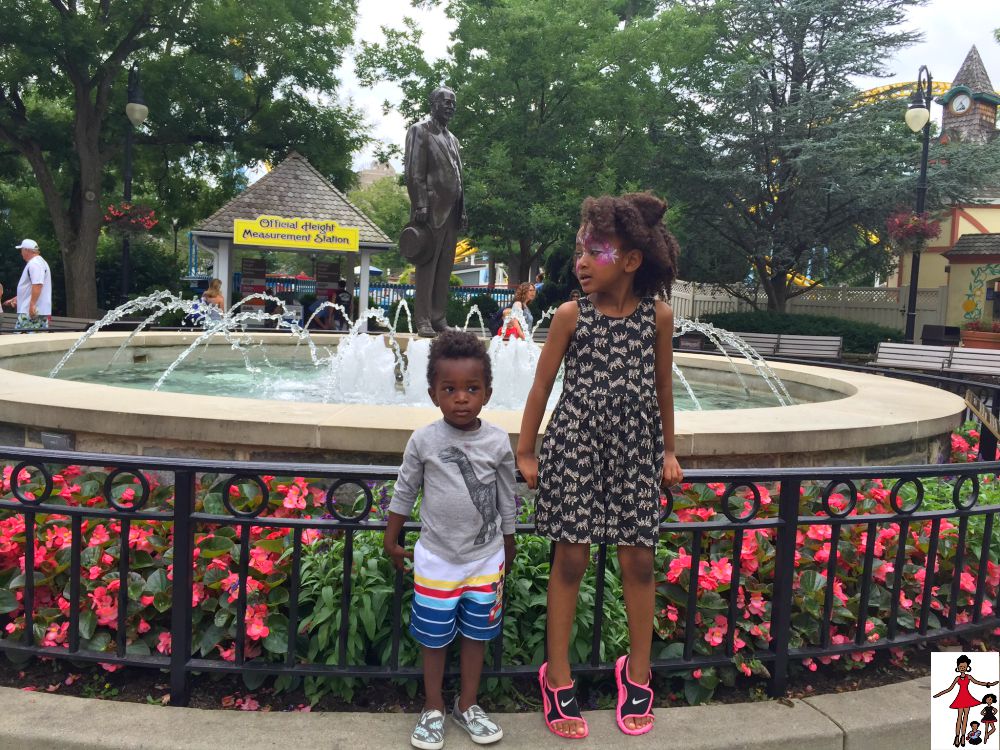 [Tweet "A fun day trip: Hershey Park "]
As much as I love doing new things with my kids, I'm always a little bit nervous that it wouldn't be a good fit for them. A few weeks ago, we took The Princess Fairy and The Super Knight to Hershey's Park. Hershey's Park is located in Hershey, Pennsylvania and a solid 3 hrs + drive from NYC. It's far y'all but a pleasant drive if you love Chick-Fil-A stops like we do (There is no Chick-Fil-A in NYC). After looking up the driving time and seeing that it would take us 3 hrs to get there we decided to start out early. The park opens at 10am so we left around 7am.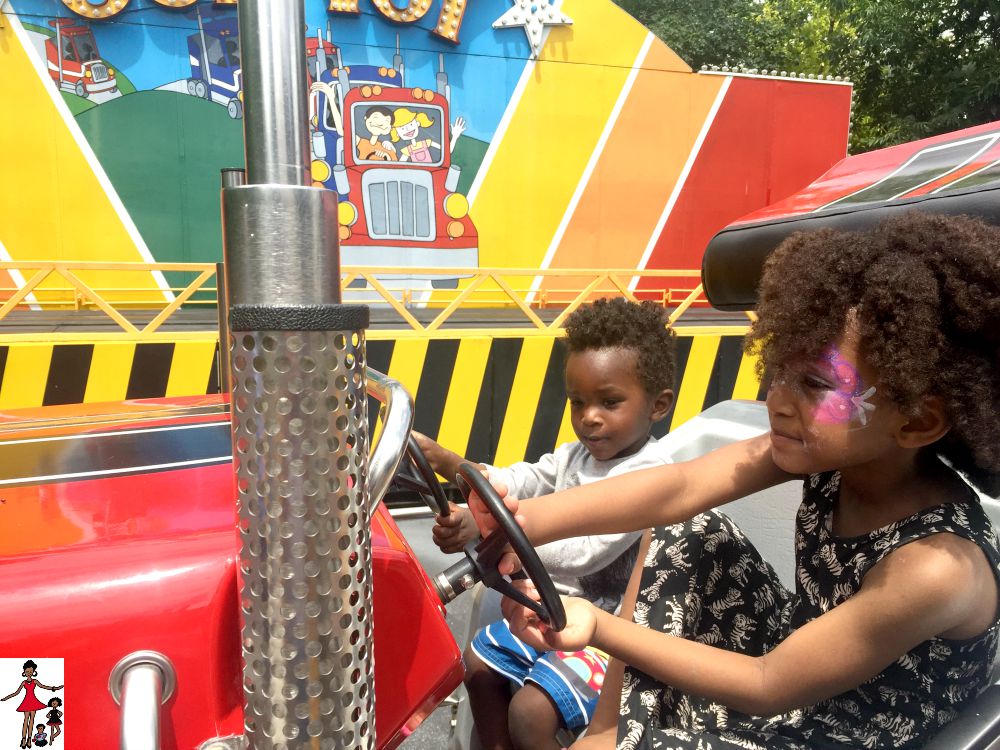 Getting there early worked in our favor, there were no long admission lines or parking issues. Parking for the day costs us $15 and we found a pretty good spot.
Once we got in, we let the kids run wild for a bit since they were sitting in the car for 3+ hours.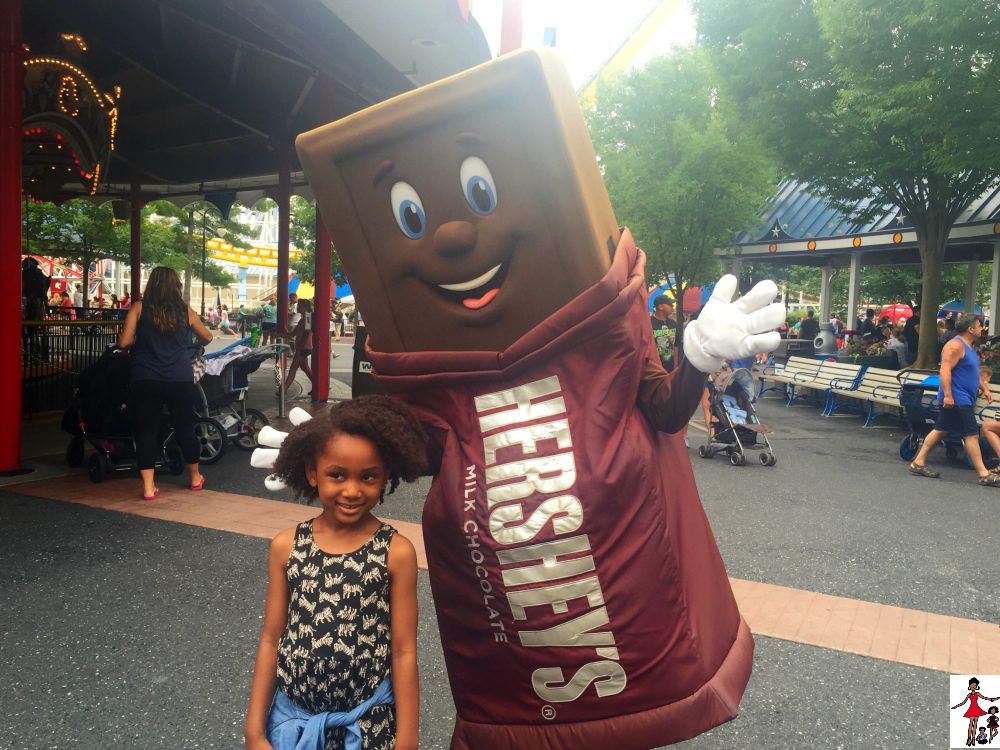 We immediately ran into the Hershey Chocolate and he went up to the kids to say "Hi!". My son wasn't having it but my daughter was excited and happy to get a photo with him.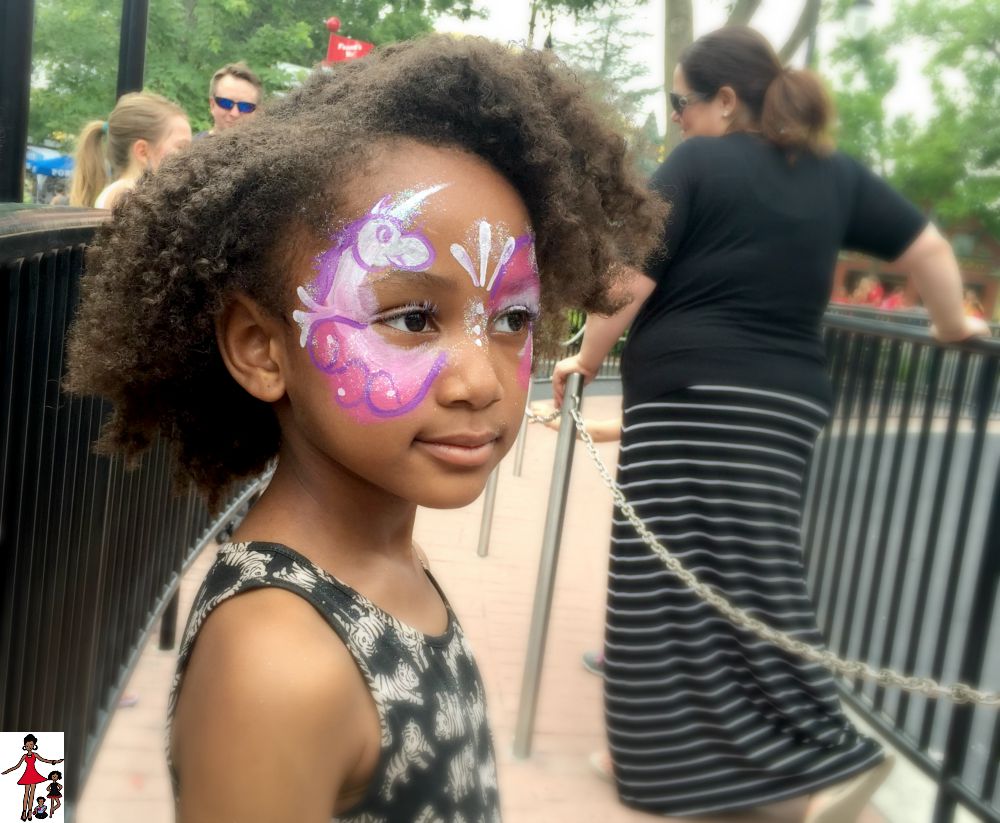 There are tons of cool things besides rides for kids at the park, they had face painting booths all over and my daughter who LOVES unicorns had to get a unicorn face painting. She felt like she was wearing makeup  but it was hot and that face painting melted within the next hour.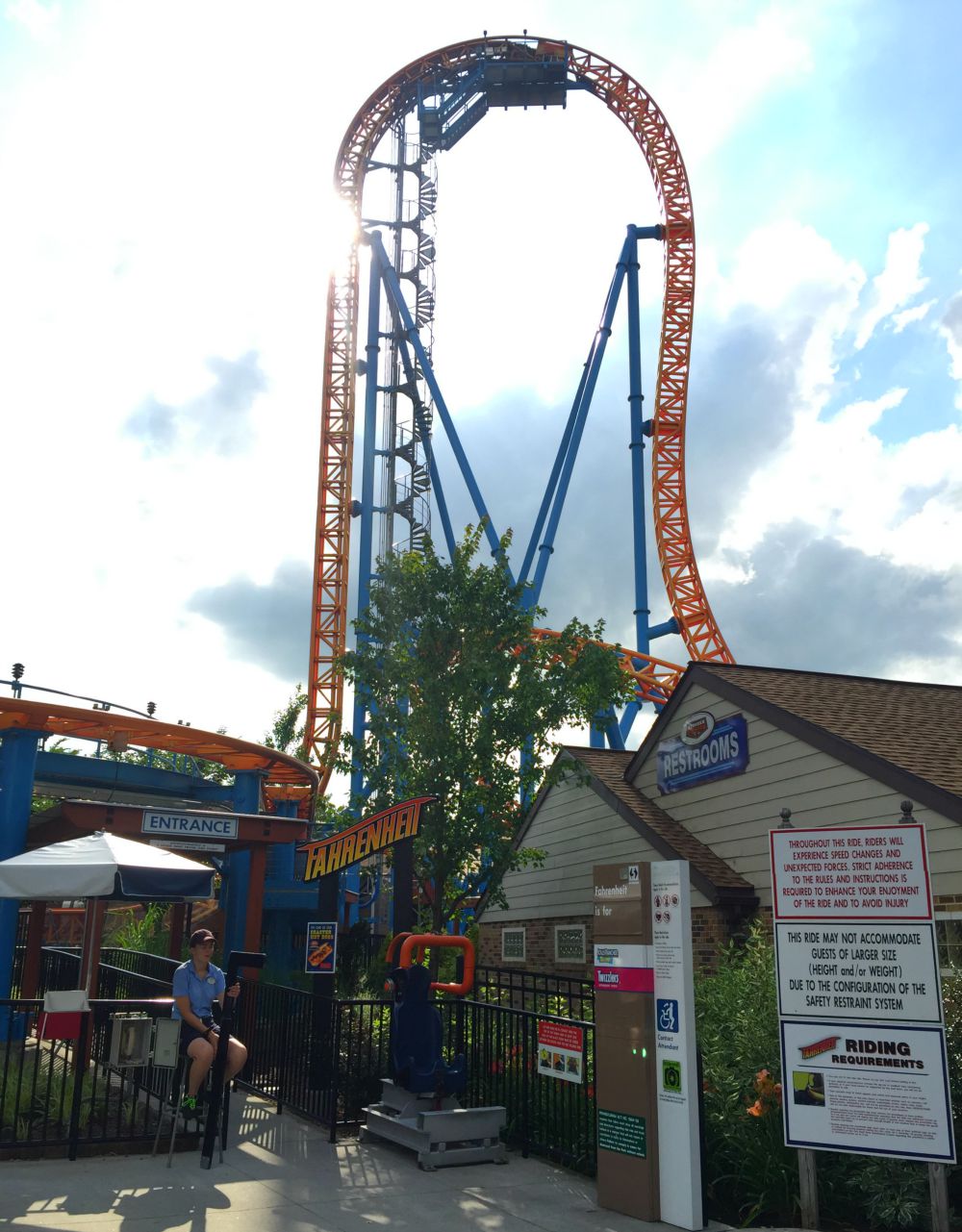 Mr. Rattles got really excited about all the rollercoasters. I mean really, really excited *insert side eye* He couldn't concentrate so we let him go on his way to get on the rollercoasters. While he was busy screaming his heart out the kids and I played a bunch of games at the arcade. They were determined to win something and I was just hoping that happened before I spent all of my cash.
They ended up winning this a stuffed bear which they creatively named in Bear (in their defense, the baby chose the name, Bear).
Of course, we used the rest of our cash to buy cotton candy because what kid doesn't deserve cotton candy at an amusement park?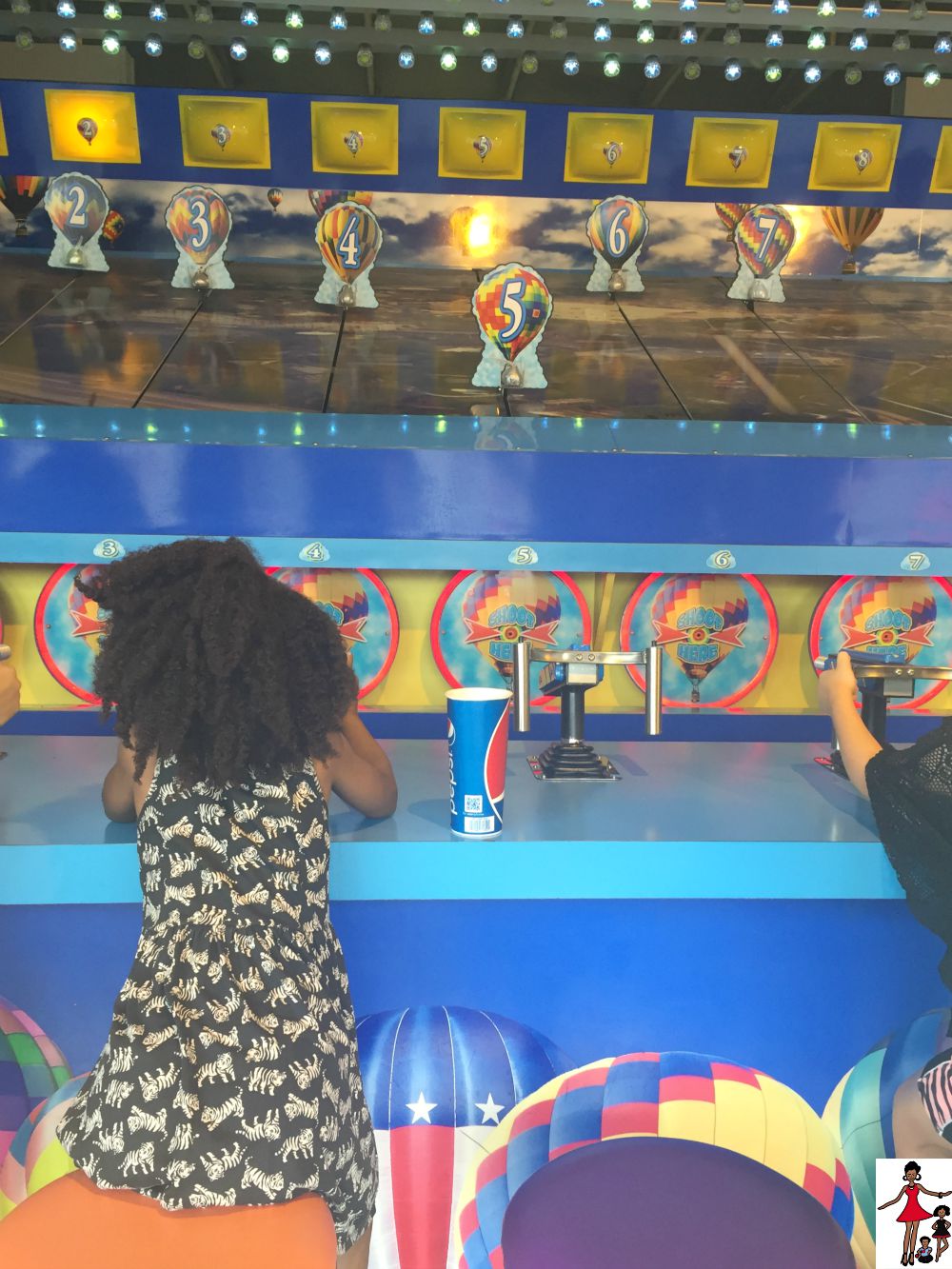 By now Mr. Rattles was finished with his rollercoaster frenzy and he was pretty shaken up because it turns out he sat in the front of one of the rollercoasters. We decided that it was time for something more relaxing so we headed to The Boardwalk which is the waterpark at Hershey Park.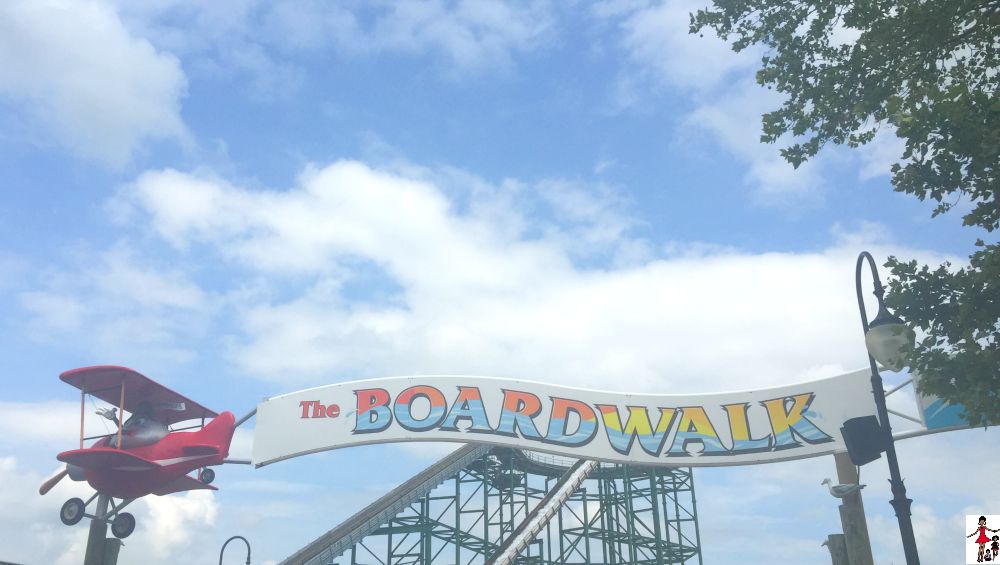 At the boardwalk, there is a wave pool which wasn't appropriate for our little ones but the Sandcastle Cove was perfect for The Super Knight. There is also a lazy river, splash pads, and water rollercoasters.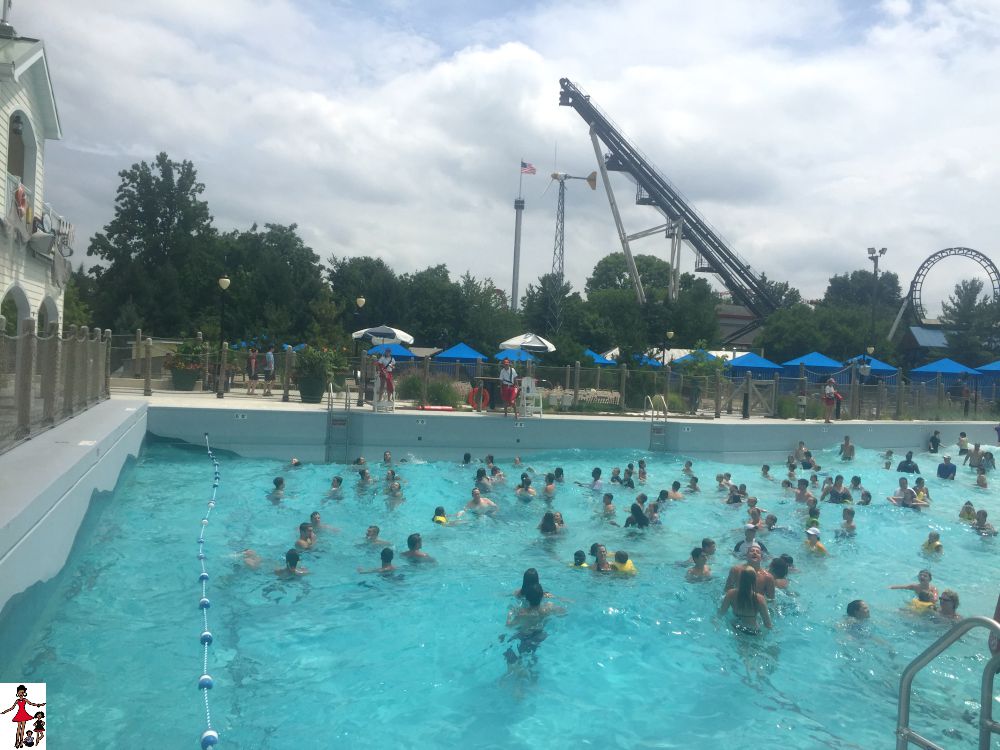 We rented a large locker that we were able to put all our stuff into and then we jumped into the lazy river which was much needed on that hot day. It actually started raining while we were in the lazy river but it wasn't a big deal since it was such a hot day.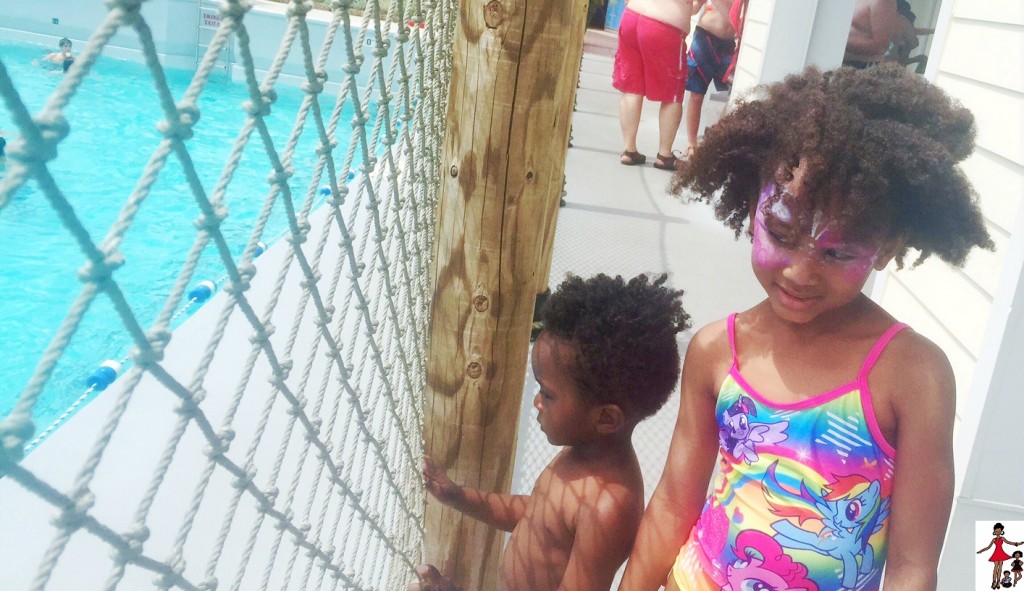 If you're going to visit Hershey Park, please be strategic with nap time. Once my little guy got tired I had to have him sleep on my shoulder sitting on a bench at The Boardwalk. There weren't many shaded spots so I walked around with him on my shoulder for a while. Also, our phones were in the locker to protect them from water damage so I wasn't able to communicate with Mr. Rattles and my daughter to let them know where we were so they had to search for us.
Once, The Super Knight woke up we played in the water some more at the splash pads. He lost one of his shoes at some point and one of the employees was really nice and waited in the spot where he dropped it in case we retraced our steps, which we did. I really appreciated that.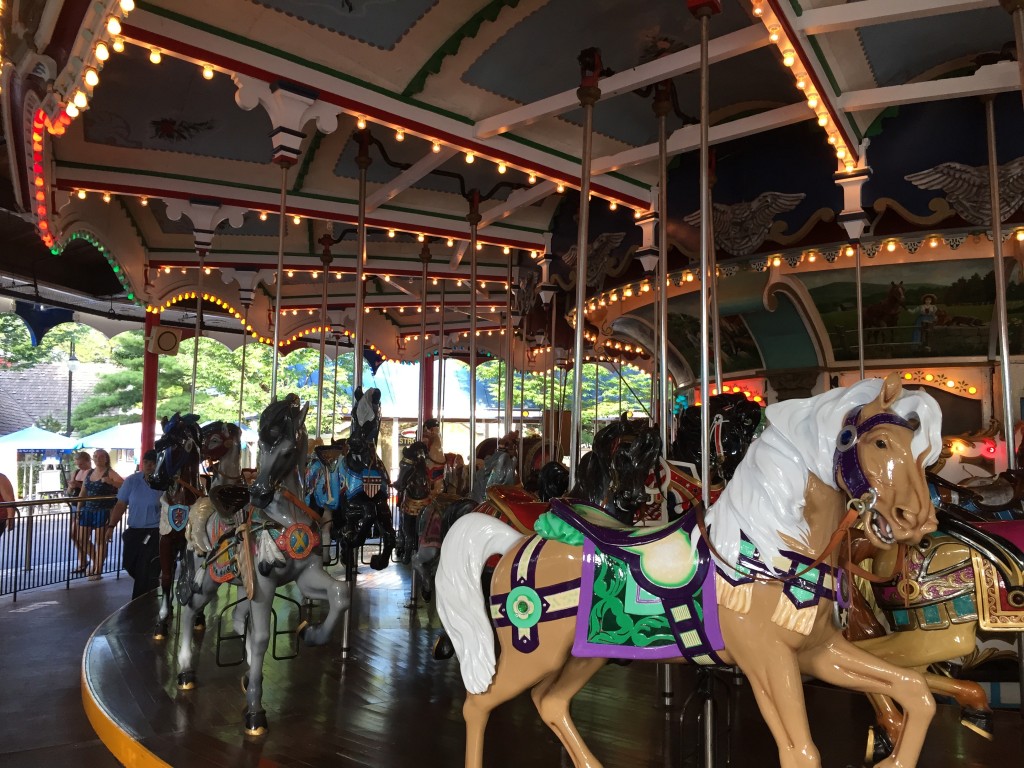 The park is huge and we enjoyed it but we were exhausted after The Boardwalk. We plan on visiting again next summer  and probably spend some more time getting to know the Hershey area. There is a shopping outlet next to the park, I know lots of moms would love that bit of information and you can take a tour of the Hershey's Chocolate Factory. Good summer fun and memories!
Have you ever been to Hershey Park?