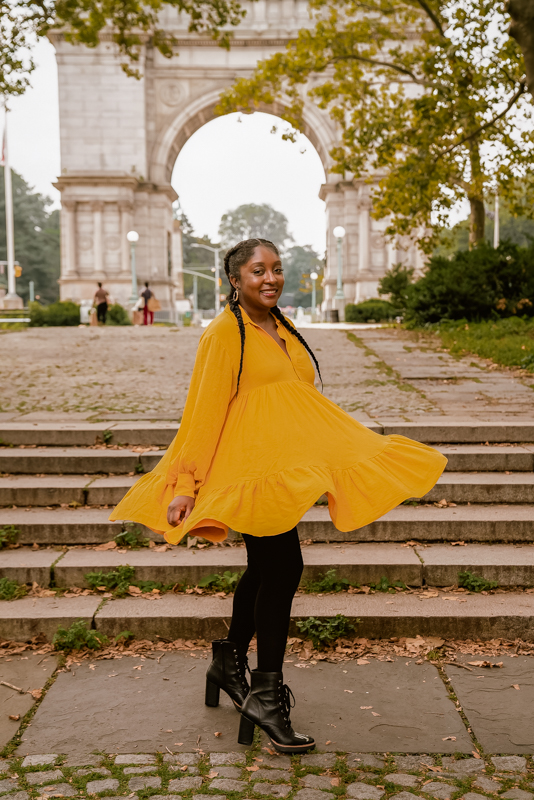 This post may contains affiliate links.
16 Dresses for Summer to Fall Transition
If you're a long time reader you know that I'm not a fan of cold weather. I do enjoy fall fashion and my go-to is dresses with ankle boots or sneakers. I've been stocking up on dresses for the summer to fall transition that I can dress up or layer up as the weather dips. All 16 of these dresses are stylish and fun options for the transitional weather and they're all under $100.
Let's start with this yellow dress from H&M that I purchased last month. I've worn this dress a few times since because it's so beautiful and versatile that you can dress it up or down, wear it with heels, sandals, sneakers or boots. I get compliments whenever I wear this dress, especially because of it's rich yellow color which is perfect for the fall.
It's well made, super comfortable and affordable at $60 from H&M. I purchased mine online and they offered free expedited shipping. In these photos, I paired it with H&M black tights and the Naturalizer Callie vote boots.
Another favorite is this sweatshirt dress, it's very comfortable and looks great with sneakers. It's comes in the purple color I'm wearing, green and cream. As the weather gets cooler, it's a dress that's easy to layer up.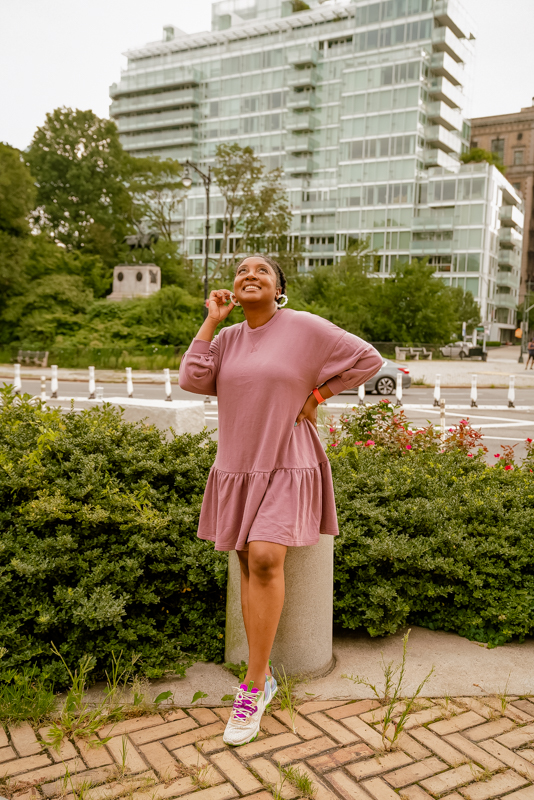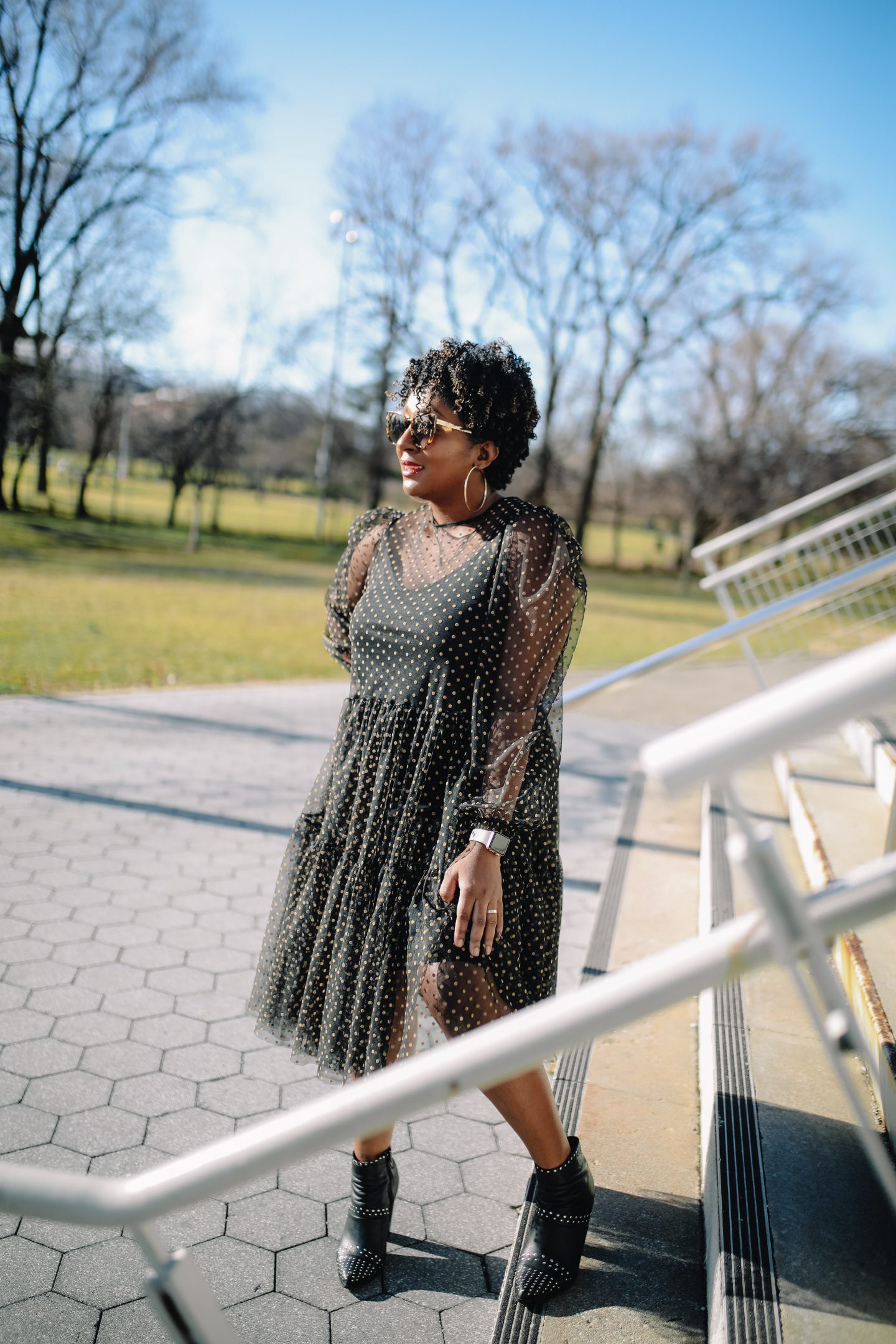 I purchased this polka dot mesh dress earlier this year, and I love how versatile it is. I've worn it with boots, as shown in this photo, and with sneakers. I tried it with a pullover sweater recently, and it looks great as a skirt.
Here are all of my picks, I selected a wide range of colors and styles, and I ensured that I chose from budget-friendly stores that offer free expedited shipping.
16 Perfect Dresses for the Summer to Fall Transition!
I am obsessed with this dress, I can't believe it's only $20.
I hope you find some fabulous dress for the summer to fall transition!