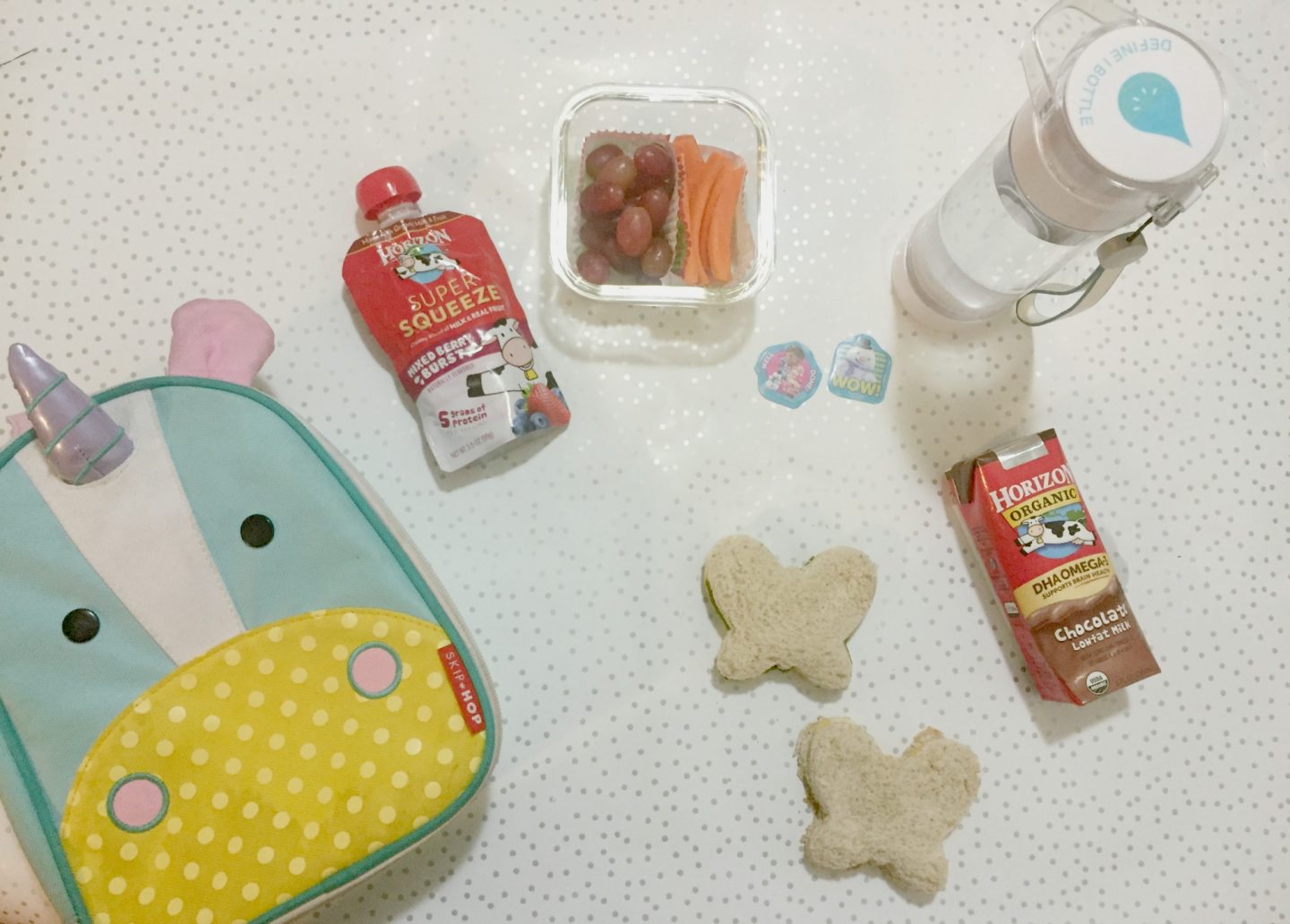 This shop has been compensated by Collective Bias, Inc. and its advertiser. All opinions are mine alone. #HorizonLunch #CollectiveBias
One of the things that I had a challenging time with when The Princess Fairy was in Pre-K was packing her lunchbox. I would check her lunchbox the minute she got into the car to see if she ate her lunch and I found my heart sinking too many times when I felt the weight of her lunchbox knowing that her food was still in there. Things are better now but they certainly aren't perfect and we still run into those days where she comes back home with a packed lunchbox but they are rare and so I felt like I am finally in the position to share what's in The Princess Fairy's unicorn lunchbox.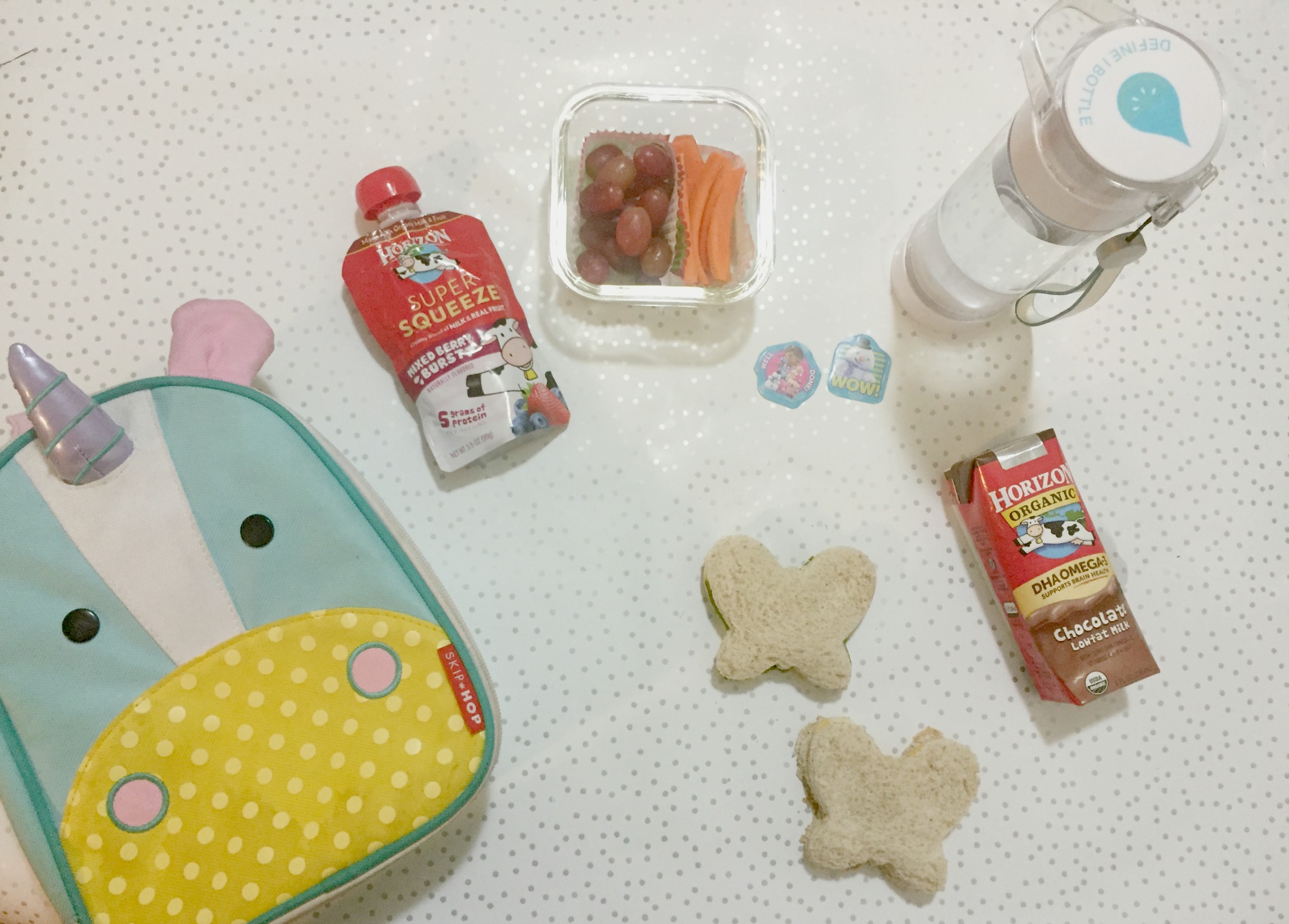 Butterfly shaped Sandwich 
My daughter loves when I use cookie cutters to make a butterfly shaped sandwiches because she has fun using her fruits and veggies to make her butterfly come to life.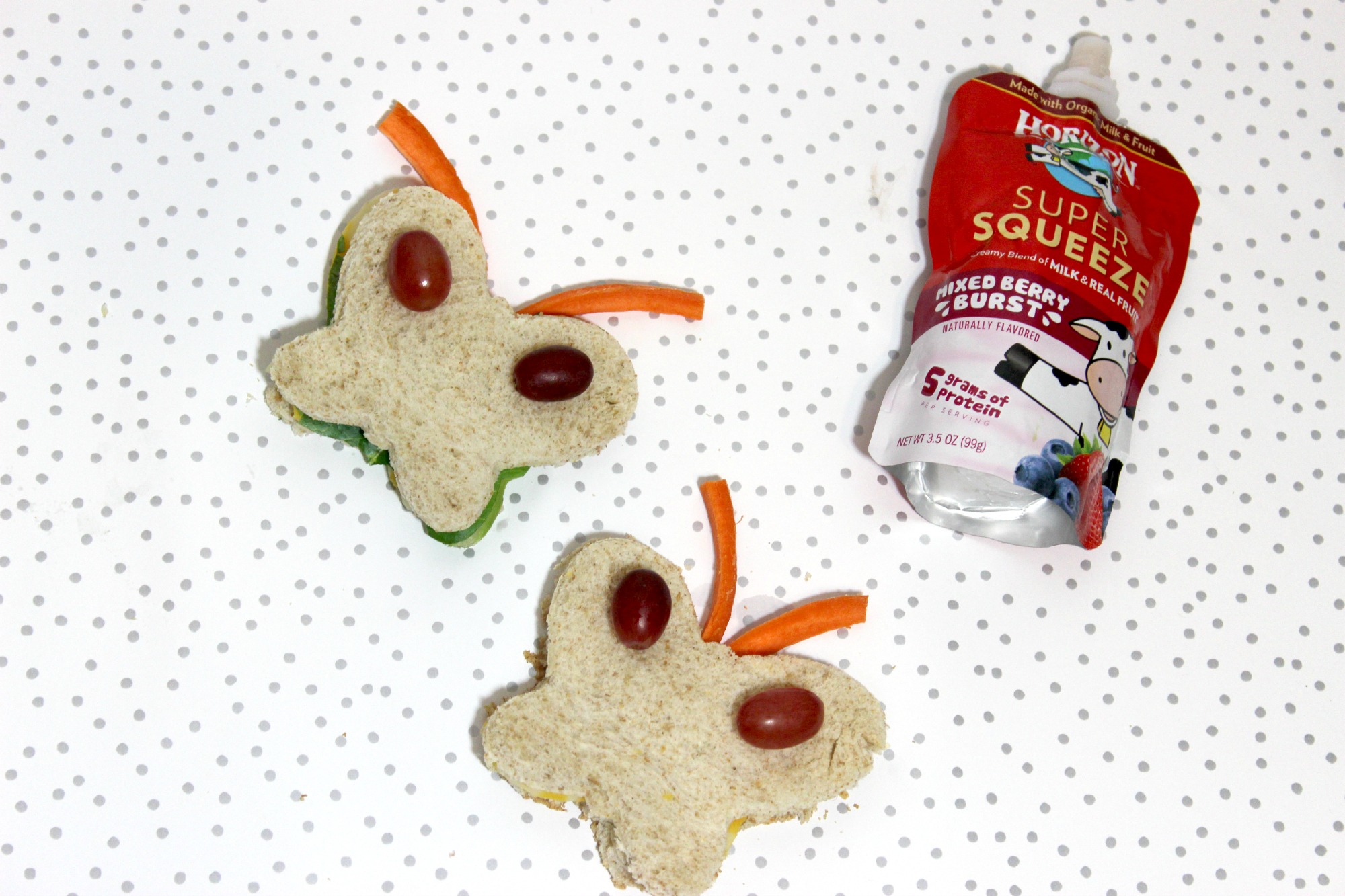 Grapes
There is always a fruit in her lunchbox, we rotate them between grapes, mangoes, strawberries and apples so she doesn't get bored.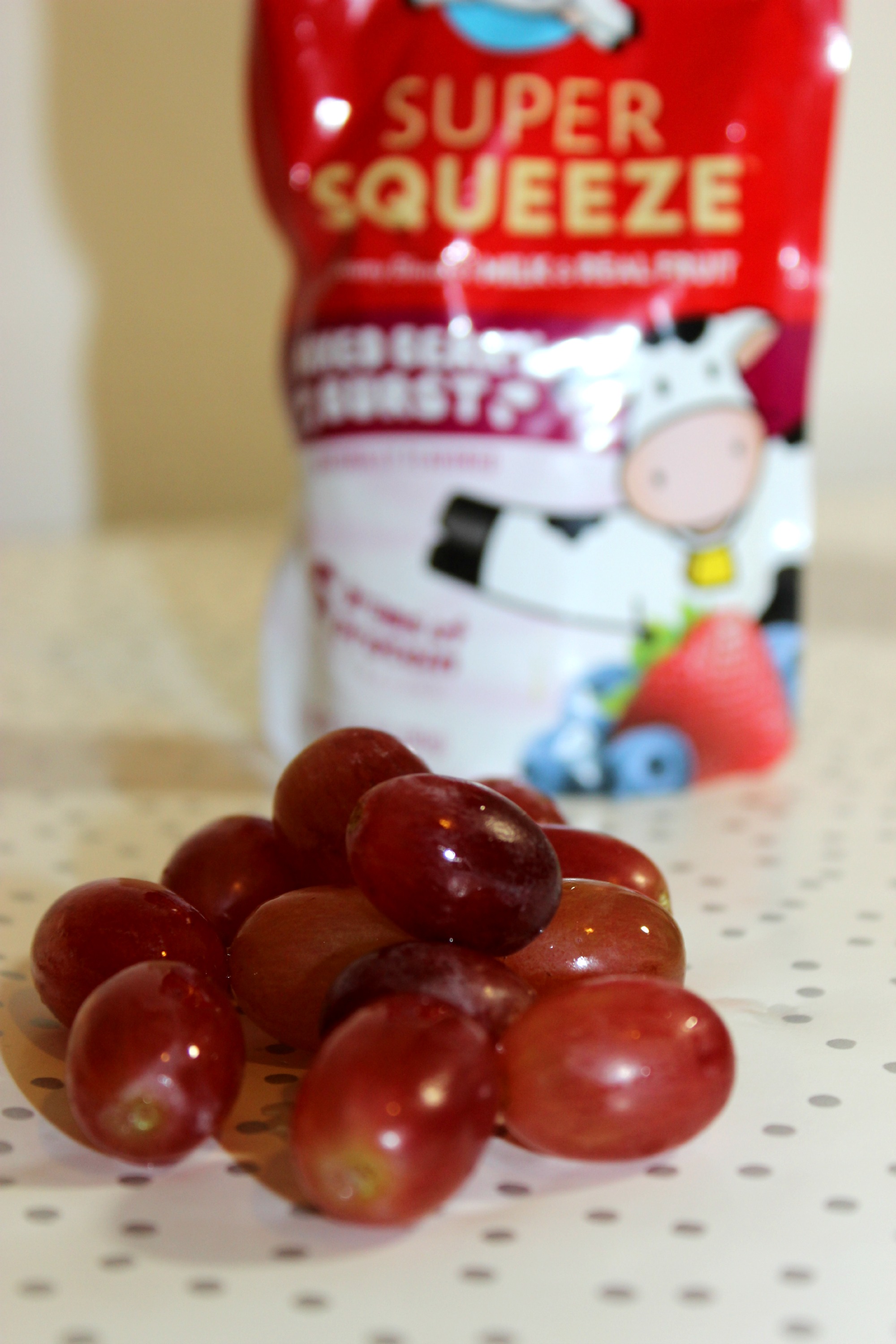 Water
It's important that my daughter is hydrated while she's at school so she's able to perform at her best. I've been using a new infused water bottle which she loves.
Chocolate Flavored Horizon Milk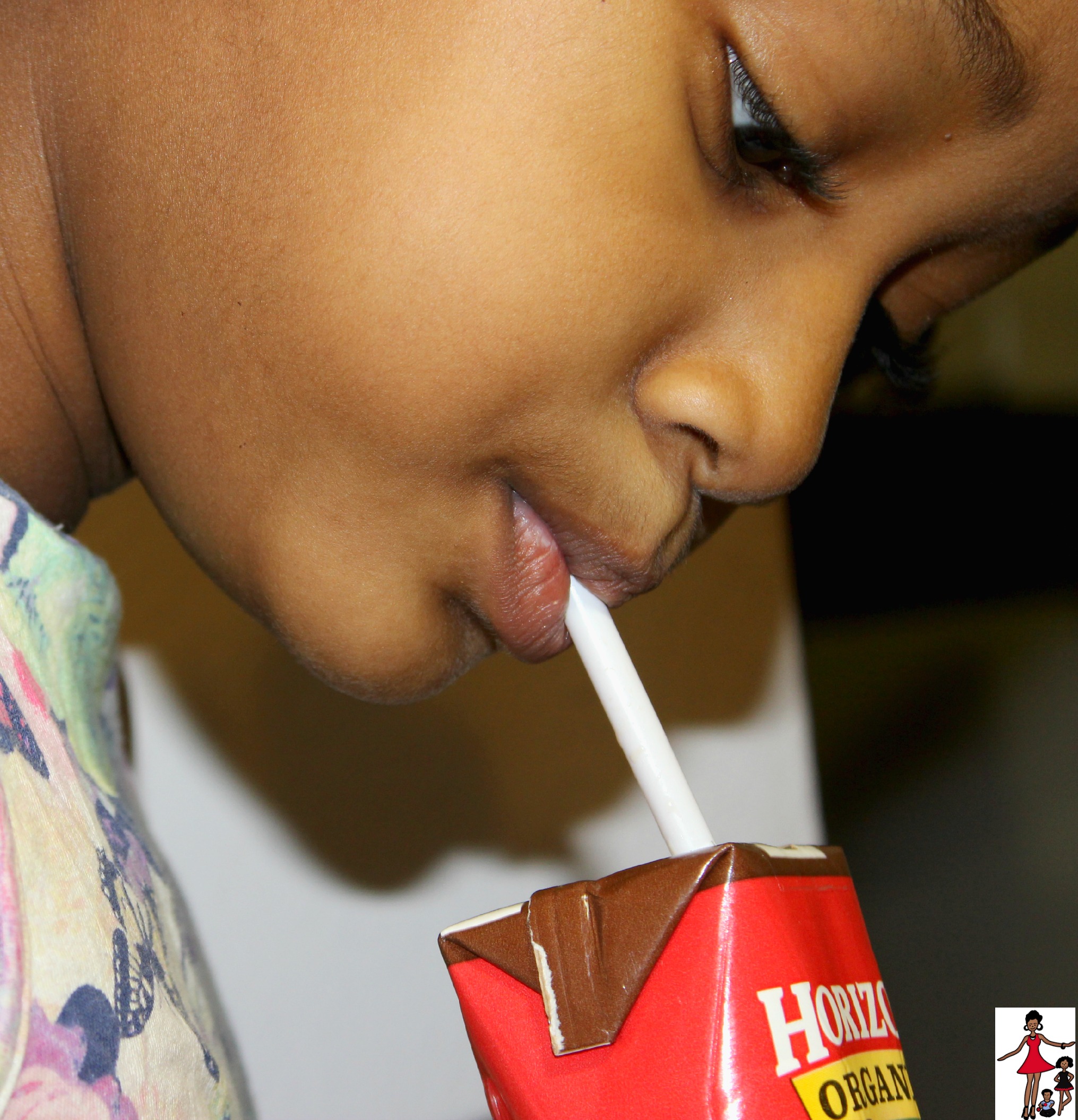 The kids both love Horizon Milk! As a parent, I feel confident about them drinking Horizon Milk since it contains 8 grams of protein per milk box, is an excellent source of calcium, doesn't have high fructose corn syrup and is flavored with organic cocoa. With the release of The Peanuts Movie, the kids are excited to see some of the movie's characters on some of the Horizon packaging at Walmart where we purchase it.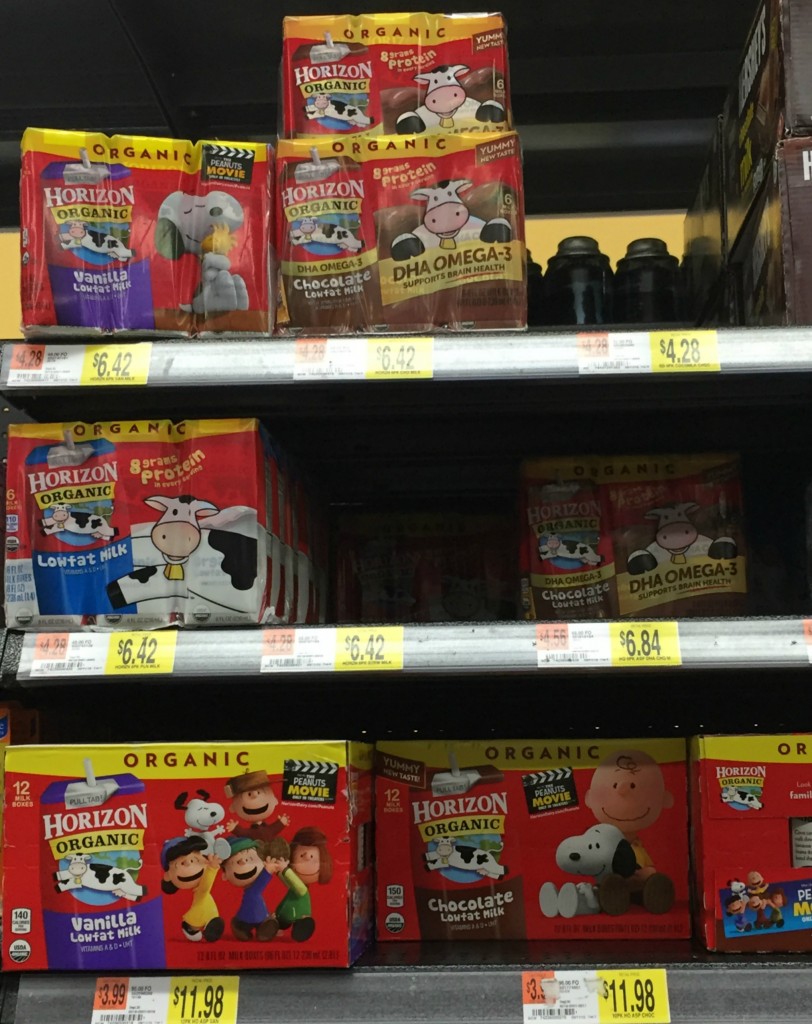 Carrots
When The Princess Fairy was two she went almost overnight from hating to loving carrots. A mother's dream 🙂 She eats carrots all the time so it's always an option in her lunch box that I know she would definitely eat.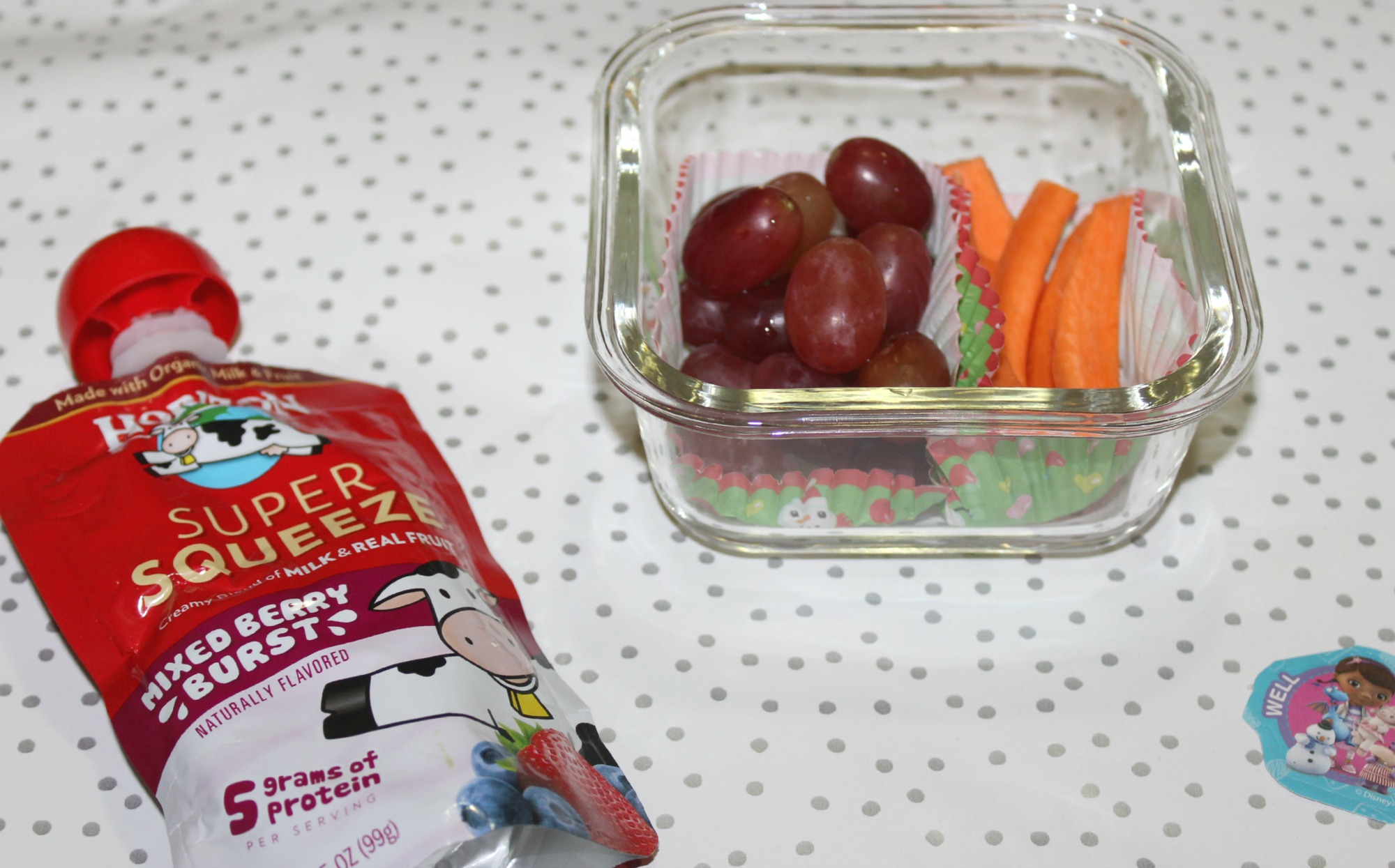 These pouches are the ultimate! Don't ask me how I know, just remember a mom must test drive the food her kids eat *wink* Both of my children loves these pouches, especially the orange flavor and they contain  5 grams of protein. So, what exactly is inside of these pouches?  A creamy blend of milk and real fruit.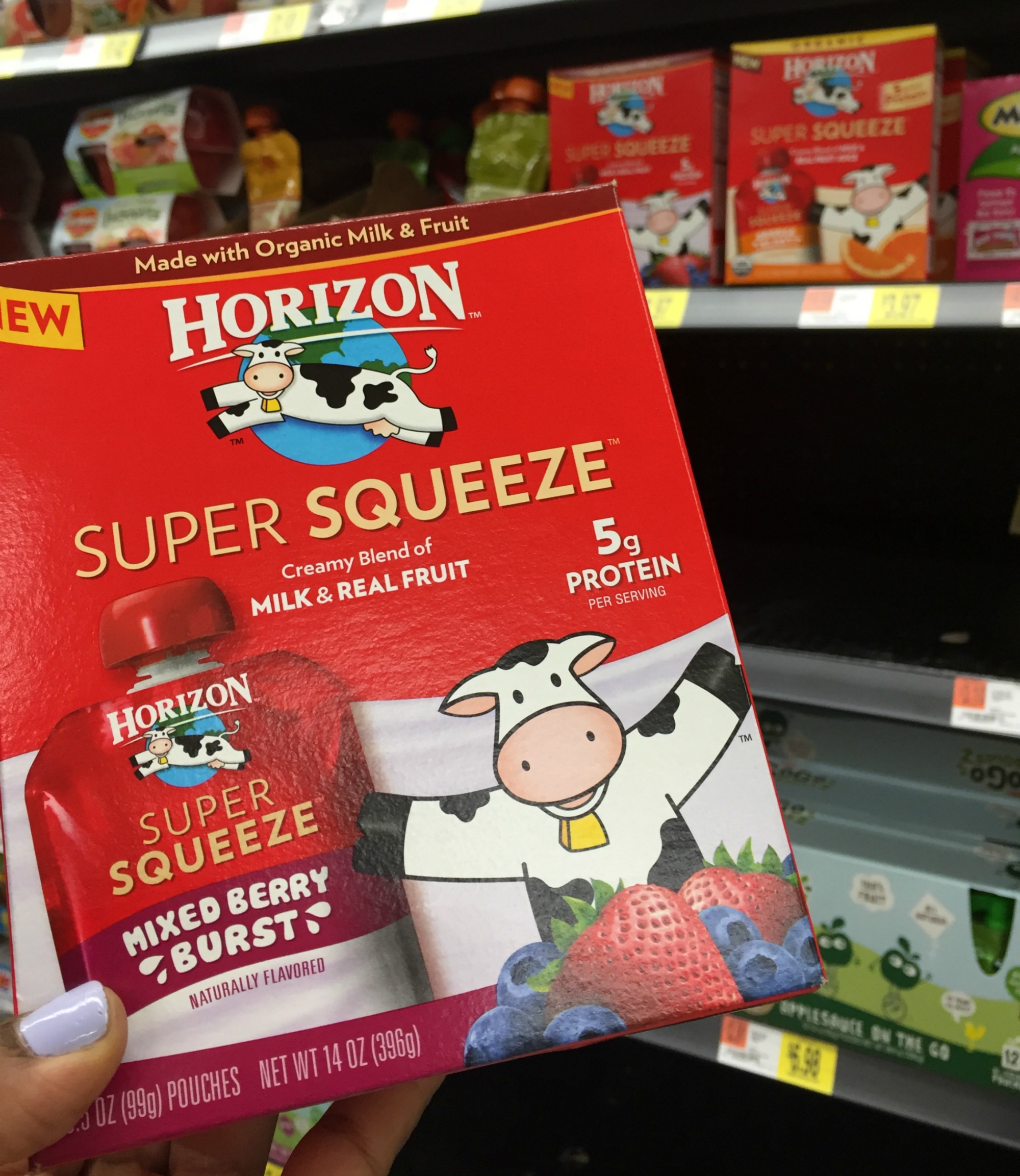 Stickers
My daughter is curious and loves to explore new things. I want her to be settled enough to eat her lunch while enjoying her friends company so I add stickers to her lunch box that she can use and share with her friends.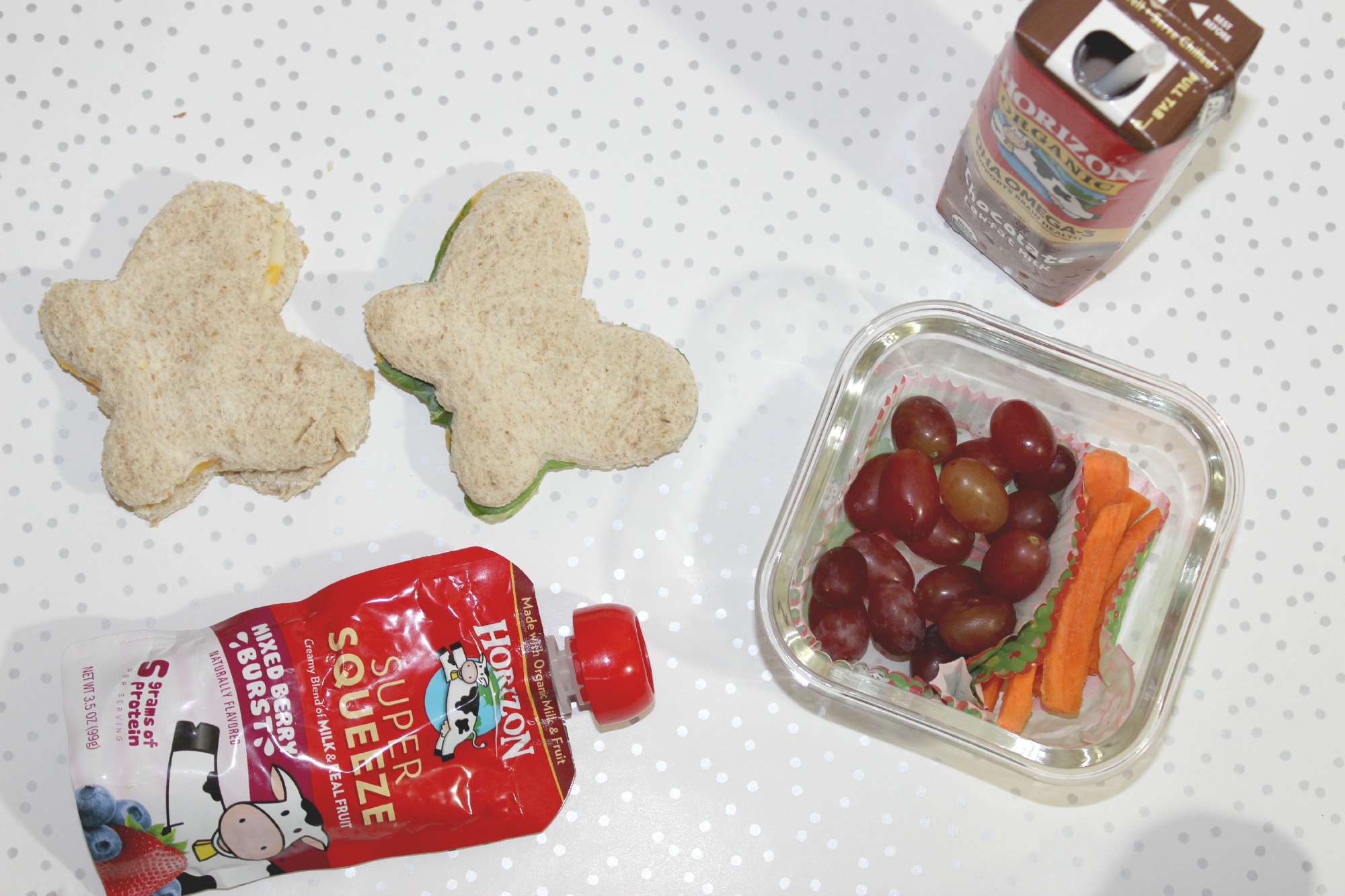 Note
I'm not into sending notes daily! I want my daughter to really enjoy them and I know that with her curiosity she would get bored very quickly so I send them spontaneously.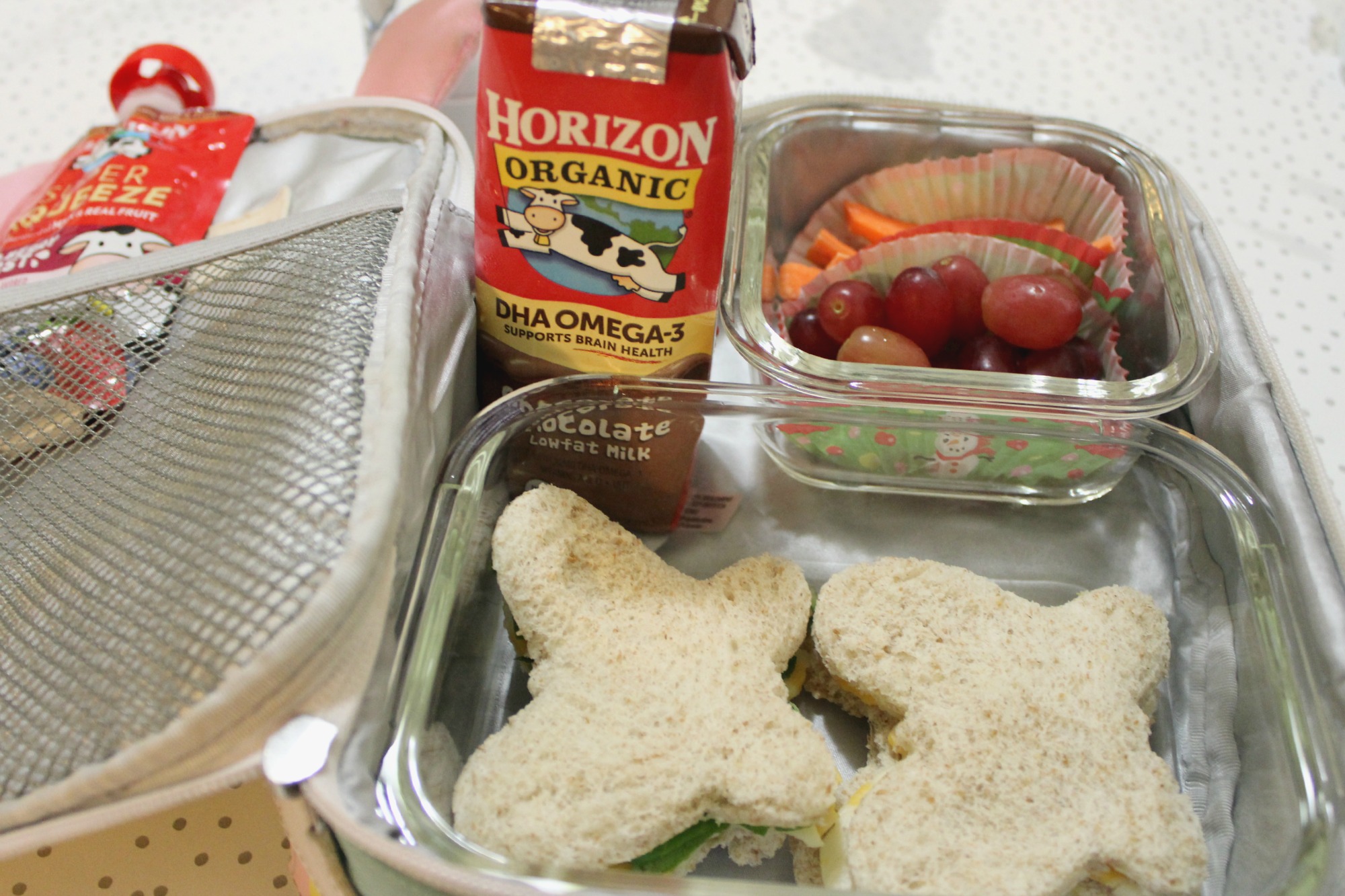 So, this is everything in my daughter's lunchbox. Of course, I rotate her meals so she doesn't have the same lunch daily so look out for some lunchbox-friendly recipes 🙂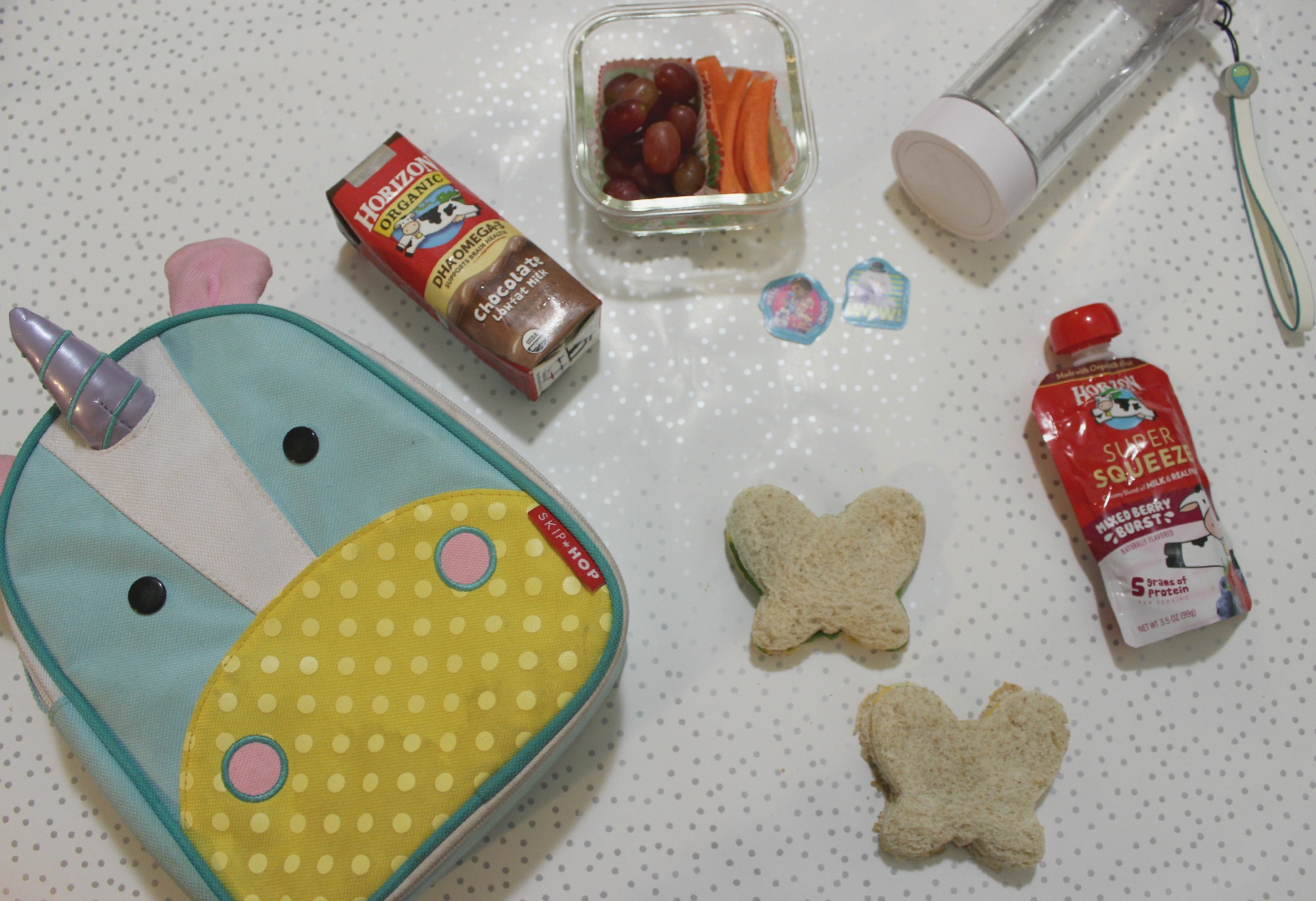 What your family's favorite Horizon products?