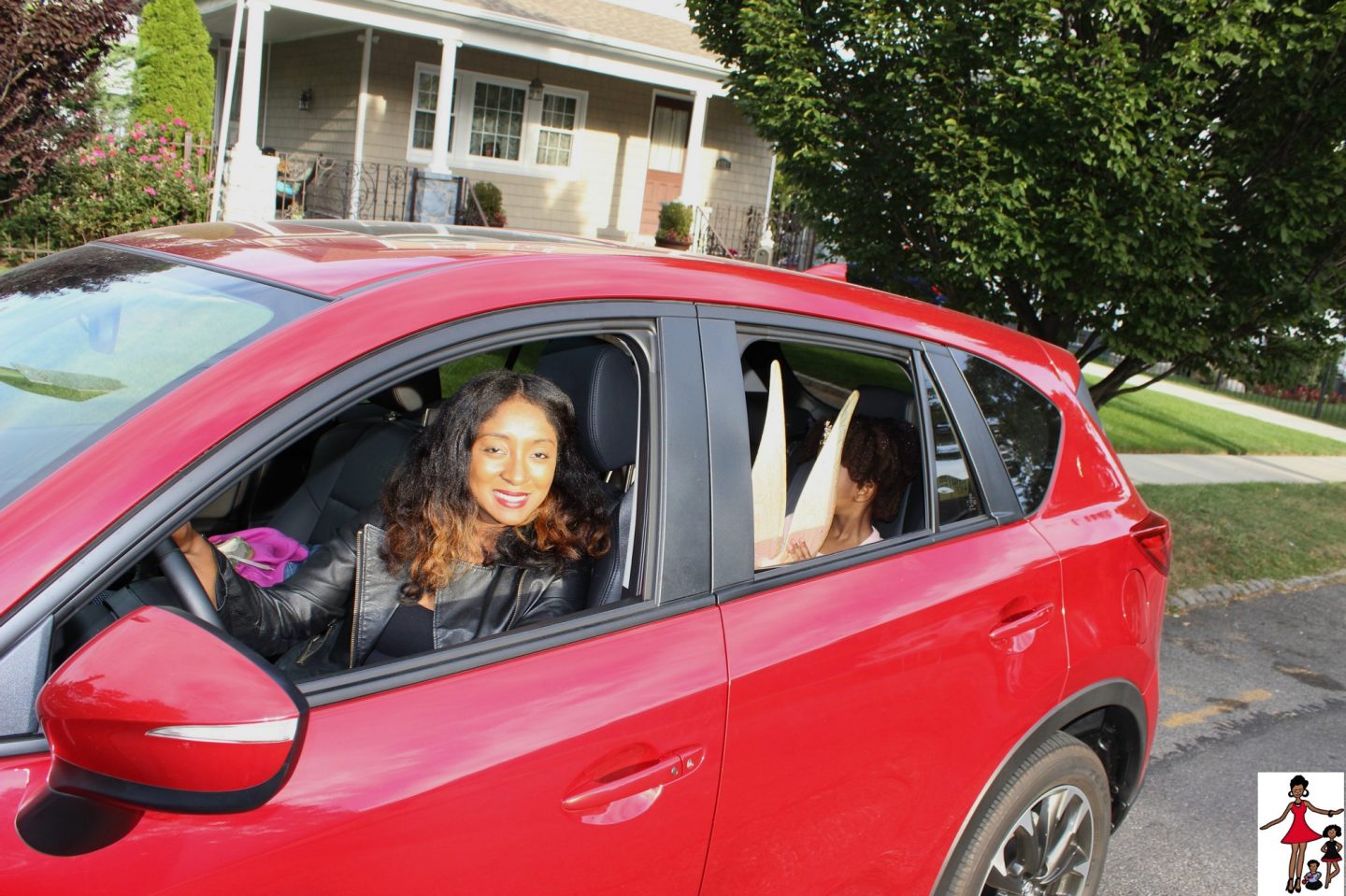 I think most of us millennial moms start feeling more "grown up" around this time of the year. With the year ending and a new year approaching, we start evaluating everything to determine what's working and where we could improve our lives. It's around this time last year, that Mr. Rattles and I decided that our  sedan was no longer a good fit for our family and our evolving lifestyle. We needed a new vehicle that would be a better fit for our busy urban family that would have enough space for things we now needed like soccer chairs etc. We read lots of reviews before deciding on the vehicle that we purchased. Many times, we felt overwhelmed by all of the information and sometimes it was just so much auto jargon that we just ended up making a list of 5 must-haves, the things we knew that  our family needed in a vehicle. I wanted to share those 5 things with you and share how the 2016 Mazda CX-5 Grand Touring fits the list well.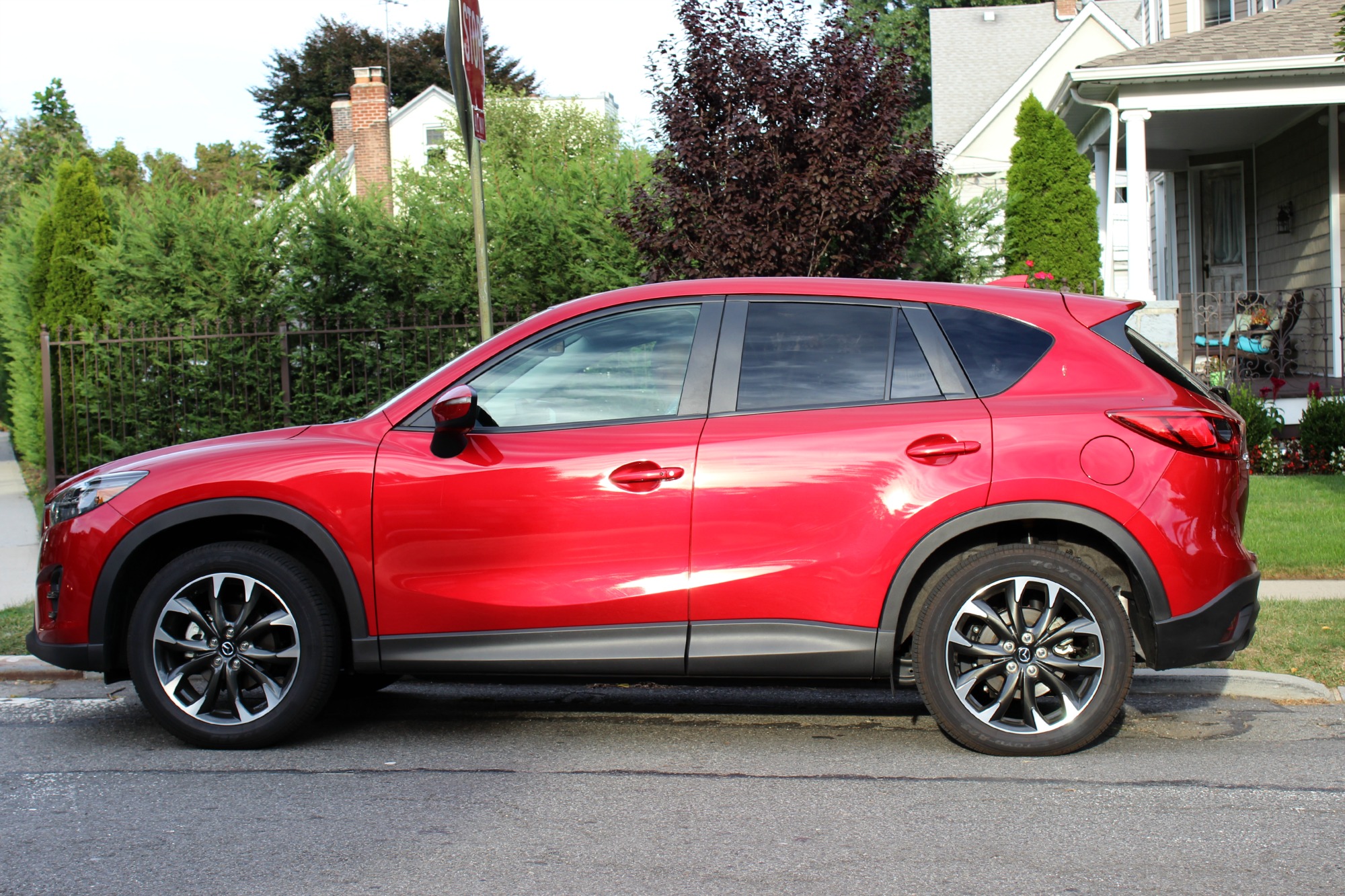 1.Safety
As a mom, the most important thing is my kids safety and I am certain you feel the same way. The 2016 Mazda CX-5 is very safe for families with small children thanks to features like lane departure warning, LATCH car seat anchors, and my favorite — blind spot detection system with rear cross traffic alert.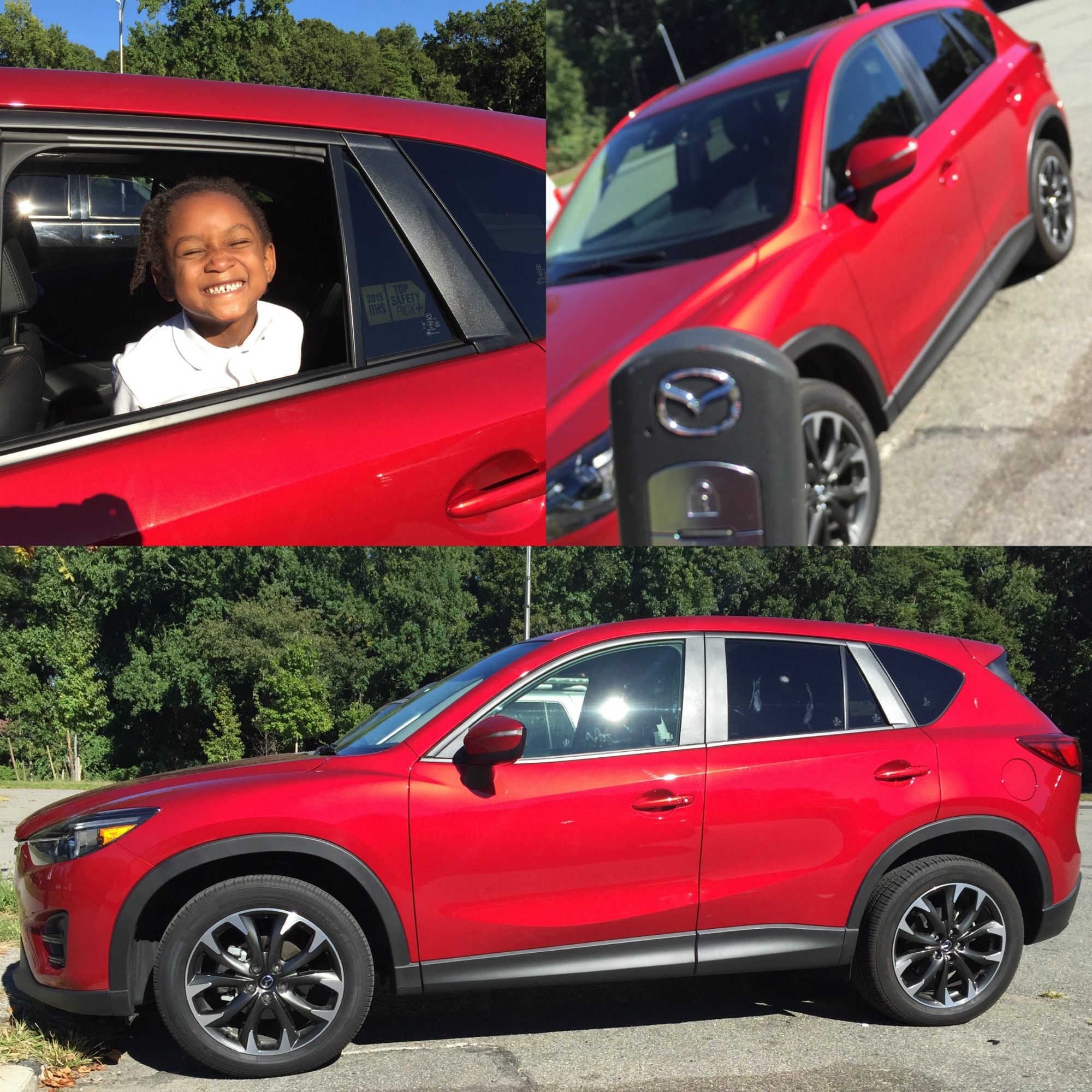 2. Space
If you're looking for a family car, you're going to need lots of space! Don't cross off vehicles that look small on the outside, you may be surprised by how roomy the interior is. I found that to be the case with the Mazda CX-5. I drove the CX-5 during The Princess Fairy's birthday weekend and it was perfect for everything from shopping for her class party, to getting her and her fairy wings to her birthday celebration  without the rest of the family suffering because of all of her stuff.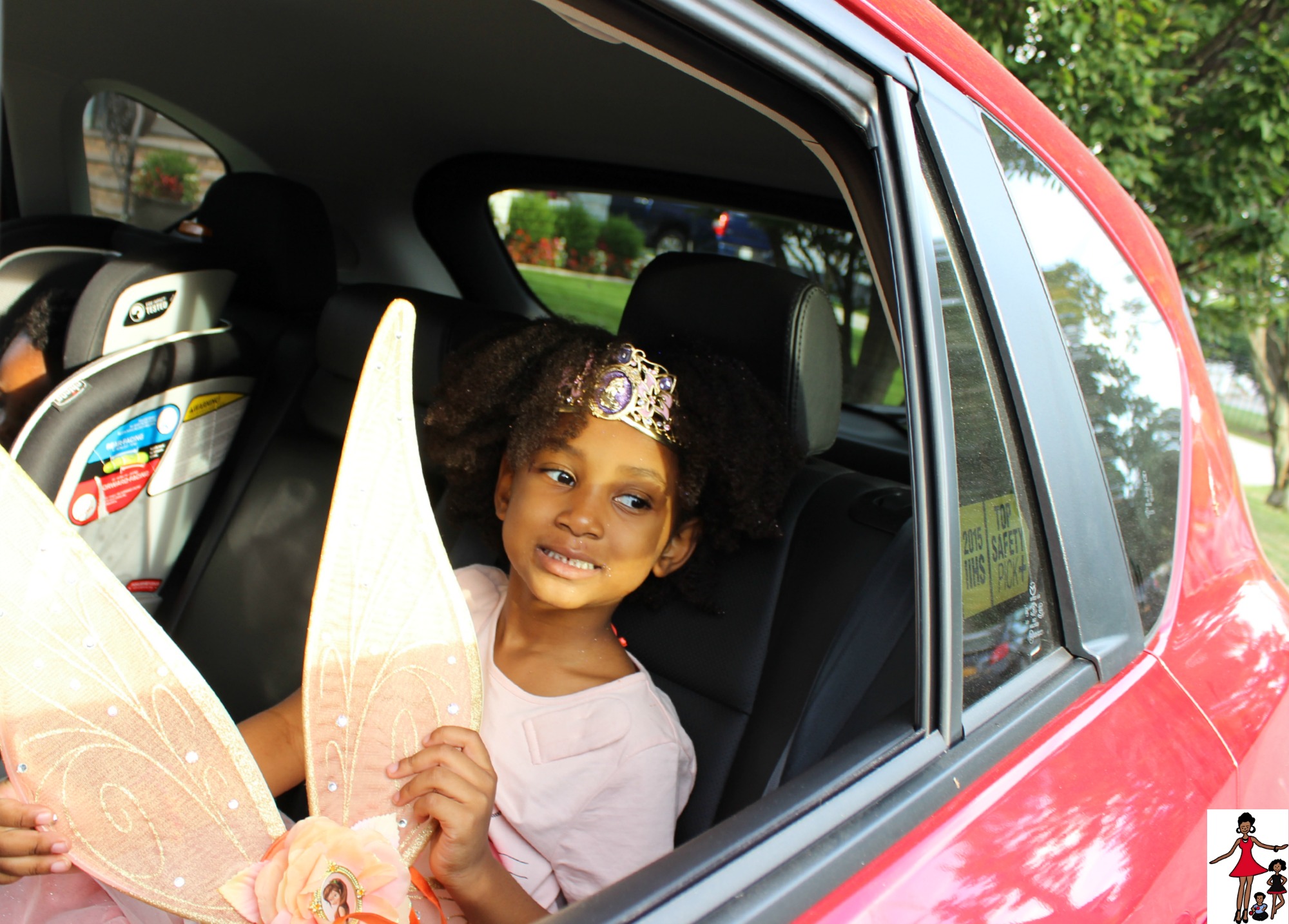 3. Fuel Costs
I think we're all on the same page about avoiding a gas guzzler!  Research the annual cost of gas for all the vehicles you're considering, especially if you do lots of driving.
4. Luxury Features
I'm a lover of fine things! I want all the fancy trimmings! The 2016 Mazda Cx-5 Grand Touring has luxury features like leather seating, BOSE speakers, sunroof, heated seated and a non-negotiable for The Princess Fairy — XM radio — since she needs her Kidz Bop station at all times.
5. Style
I left style as the last option because I know that it's the first thing that attracts us to a vehicle. How many times have you been in traffic and said "Oh, that's going to be my next car." The style of the car is what will get you into the dealership. The Mazda CX-5 Grand Touring is slick, modern and savvy. I really love it in the Soul Red color but it comes in many other beautiful colors.
The Mazda CX-5 Grand Touring was loaned to my family for this review. Learn more about the Mazda CX-5 and locate a local dealership here. 
Are you looking for a new car? What do you think about the 2016 Mazda CX-5 ?