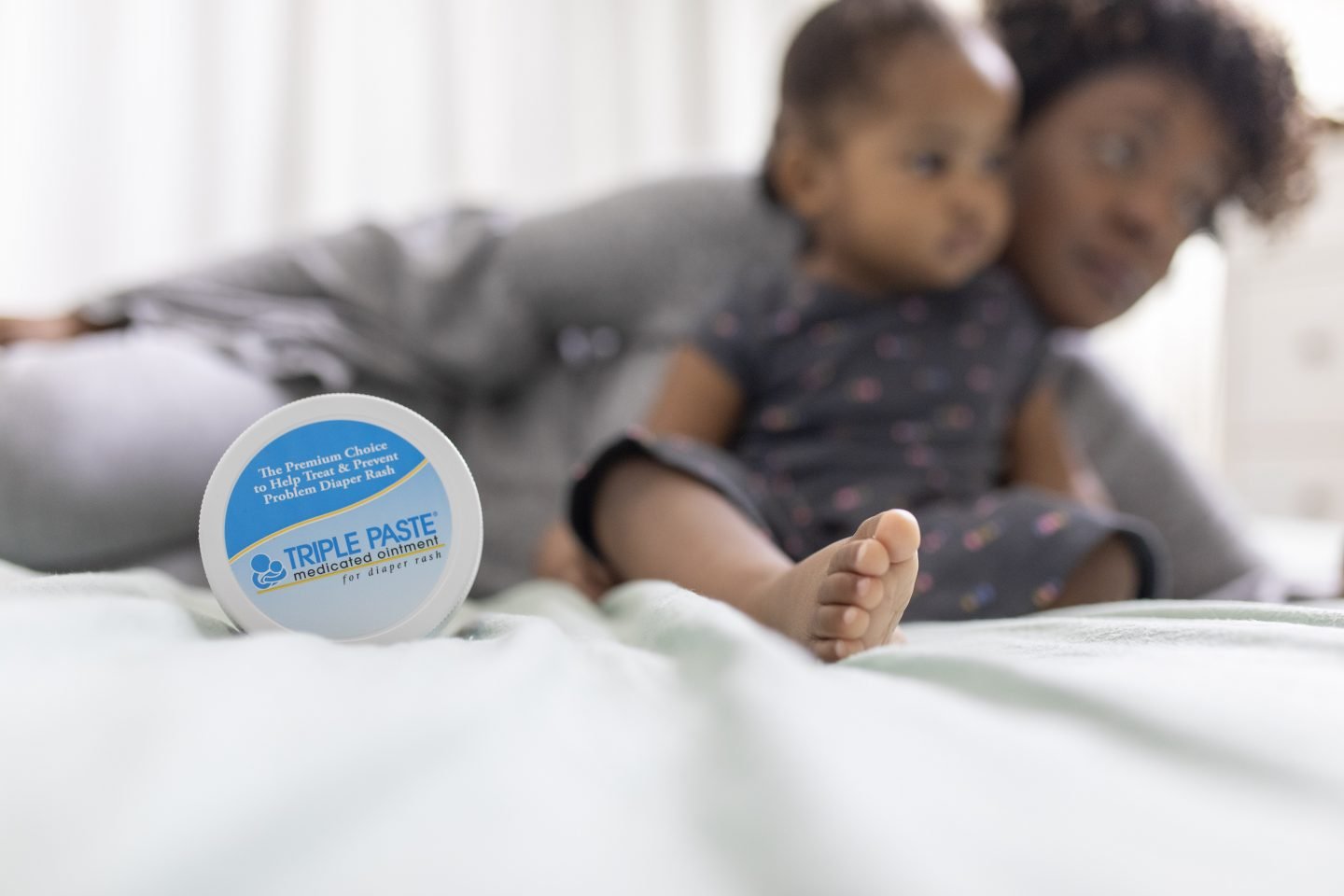 What Every New Mom Should Know About Introducing Solids and Diaper Rashes
This is a sponsored post written by me on behalf of Triple Paste Medicated Ointment for Diaper Rash. All opinions are 100% mine.
As this decade ends, I can't help but to reflect on the three children I gave birth to within the last 10 years and my many experiences as a mom. I was raised as an only child, so I didn't grow up around babies—actually I had no idea what to do with a baby, so I had to learn on the job. It wasn't easy especially my days as a first-time mom. But here we are three babies later, and much more confident yet I'm still learning because the minute I start feeling like I figured out everything, I get hit with a challenge that humbles me.
One of the first times this occurred was when my first-born was six months old. I was just starting to feel good about how I was balancing my life as a parent and full-time grad school student. My baby was sitting up and ready to eat solids, so I started introducing her to foods, one new food at a time the way my pediatrician had advised. She would spit out some of it; I would continue to try and even brainstorm different ways to serve her solids to make them enticing to her. Then eventually, she started eating, she would dance in her seat doing a little happy dance when she tasted her food, and I took that to mean that we were on the right path.
After a few days, though, I noticed what looked like a diaper rash developing on her behind. She didn't have one since her birth, so I was shocked and felt scared when I saw it. I was under the impression I was doing all of the right things, so why was this happening? I changed her diapers frequently and ensured that her behind was always clean, dry and had a layer of protection with diaper cream.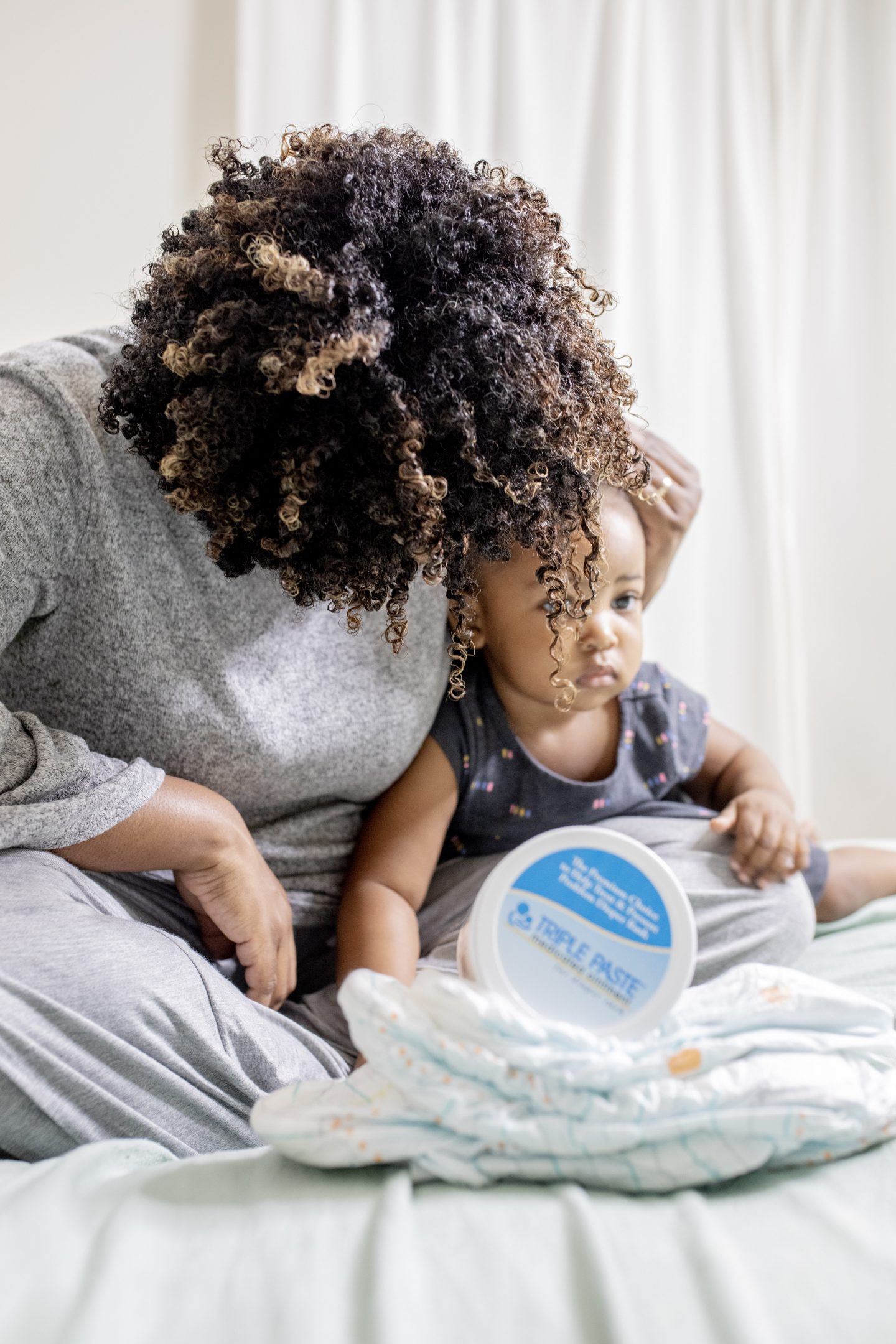 I felt like I had failed and even worse, embarrassed to talk to other moms about the diaper rash. I worried that my baby might be in pain from the diaper rash so we took her in to see her pediatrician, who is a mom of five. She smiled at my husband and I, both of us worried about our first child and told us just a few days of Triple Paste, and it would go away. Honestly, that was the first time I heard of Triple Paste, but not the last time I used it. We picked it up from Target on the way home, started using it that day and the rash started to clear up in less than 24 hours. We were amazed by how fast it worked and it became one of those holy grail baby products that we used over and over with all three of our children. As most of you know, my baby is still in diapers so Triple Paste is still needed around here. I don't feel the same type of embarrassment or fear again about diaper rashes caused by introducing a new food.
It's not just transitioning to solids that can cause diaper rashes though if your baby is teething, keep an eye out for a possible diaper rash.
There are so many things no one tells you when you become a mom, and I can honestly say that diaper rashes caused by solids and teething as well as how effective Triple Paste are things every mom should know.
ps: Triple Paste ointment is available at several retail stores, including: Target, Walmart, buybuy BABY, CVS, Walgreens, Rite-Aid and other fine retailers
Did your baby ever get a diaper rash from solids or teething?
GIVEAWAY: Triple Paste is giving a $150 e-Gift Card from buybuyBABY.com and a Baby Gift Basket to 5 lucky winners! Enter Here: sumlab.com/giveaway"