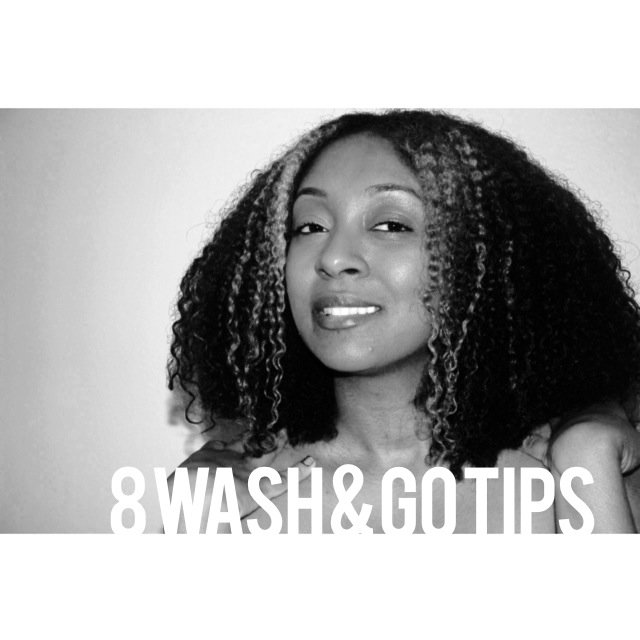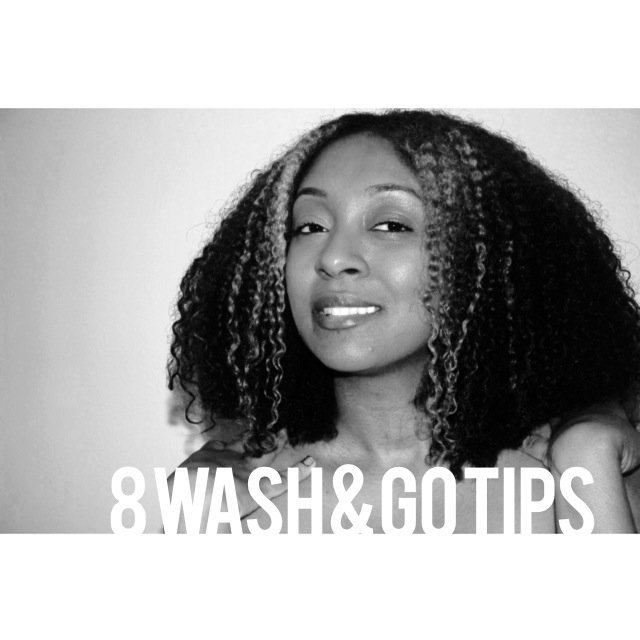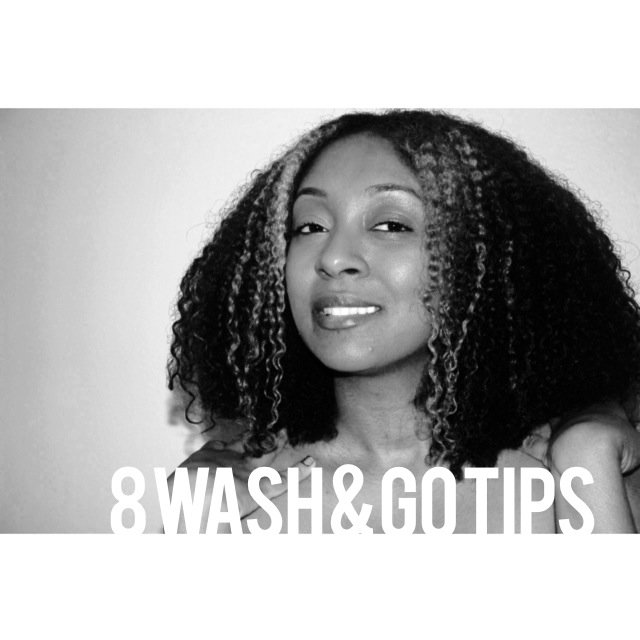 [Tweet "8 Tips for an amazing wash and go #naturalhair #washandgo"]
It's no secret that the wash and go is my favorite hair style. My hair strives under this style as it requires very little maintenance and last up to one week. It's my go-to style whenever I have somewhere fancy to go and I want my hair to look undeniably gorgeous. It's also perfect for busy mommy times when I don't have the extra time to fuss with my hair. I've been this doing wash and go style since I big chopped years ago. Of course, I've learned some lesson along the way and a few tips to get great results. I wanted to share these tips especially with newly natural ladies who may be a bit intimidated by this style.
 

Apply products to soaking wet hair, if you're already out of the shower use a spray bottle to re-wet hair.
Use a microfiber towel or t-shirt to soak up excess water. Using a regular bath towel can cause frizz.
If you're using a gel as your styler, use just a little. Too much gel can result in crunchy, hard curls.
If you have enough time, air-dry your hair. This will minimize frizz.
Keep your hands out of your hair, touching your hair will result in frizzy curls.
Keep your hair moisturized by refreshing daily with water, a leave-in conditioner and an oil.
Sleep on a satin pillow case or with a satin scarf.
If your hair is thick and/or long, it may take 12-18 hours to air dry. Wash and style in the morning so it dries by bedtime.
Of course, tips only go so far. It always help to have a tutorial, here's my wash and go tutorial.
Do you have any tips to add?