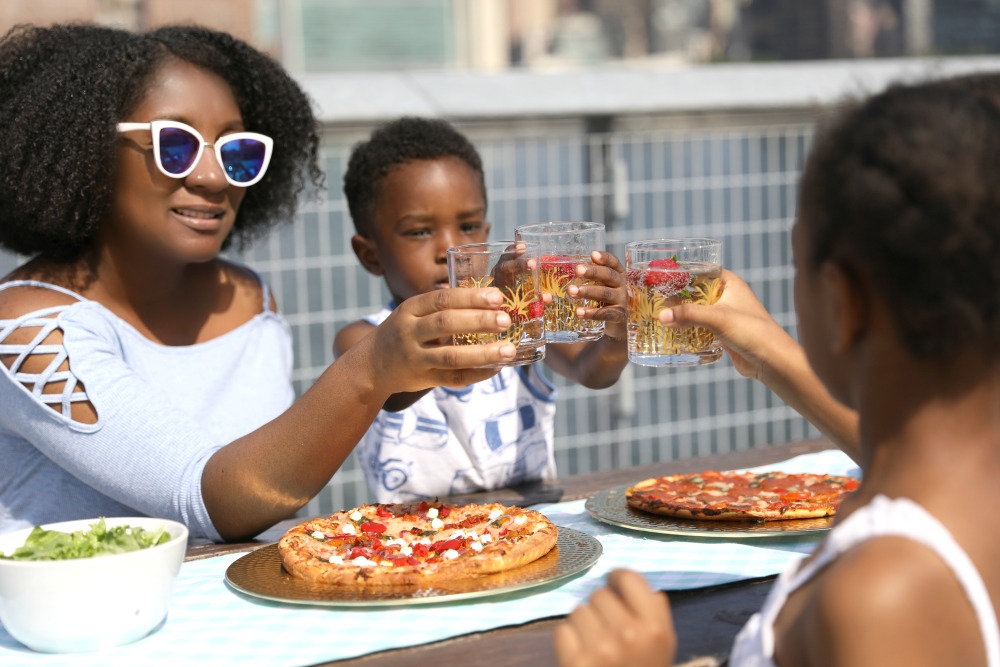 Thank you to Dr. Oetker USA LLC for sponsoring this post. Visit the store locator to find Virtuoso Pizza by Dr. Oetker in a retailer near you!
I can't believe that our last summer as a family of four, 'Summer Seventeen', is almost over! It started out with a bang in Florida, and while it's been very laid back, our little clan got much closer so I'm a little sad about the little ones heading back to school. I will miss these summer days, but I'm also very excited that the baby's due date is getting closer.

Earlier this week, I asked the kids, "What's the one thing you didn't get to do this summer that they really wanted to do?" They said that they wanted to have a family picnic. Most of you may remember all of the drama last summer when a raccoon crashed our picnic, so I told them we could, but decided that we would change locations just so we wouldn't have that issue again. Also, I was happy that the kids wanted pizza because I've been craving pizza a great deal lately.
As a New York City mom, I'm really picky about pizza, but Virtuoso Pizza by Dr. Oetker is one of the brands that I absolutely trust for frozen pizzas thanks to their quality ingredients – and because the pizzas look just as good as they do on the package when they come out of the oven!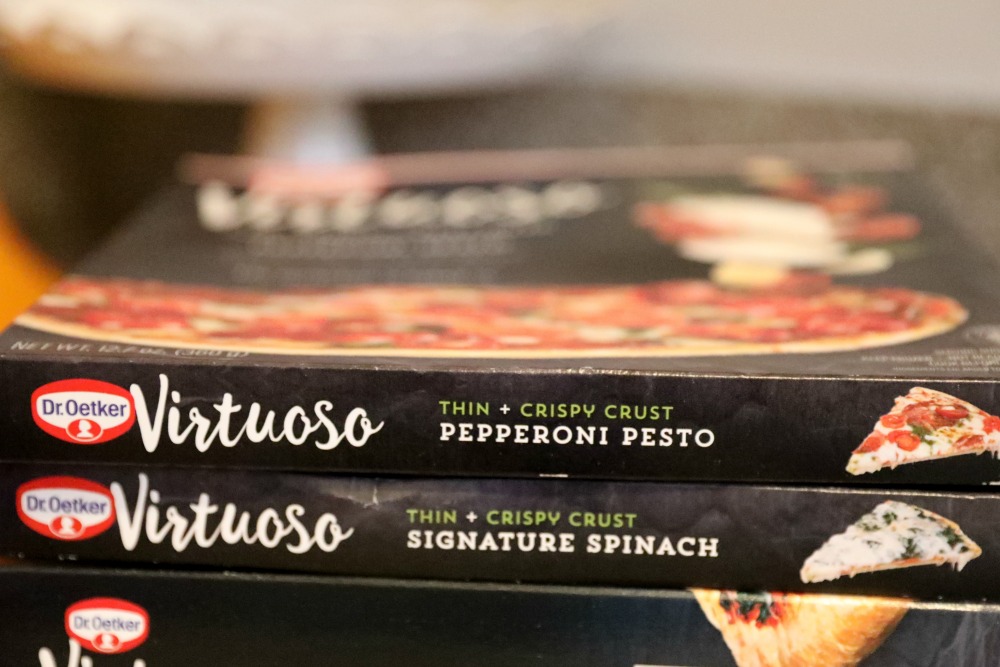 Virtuoso Pizza by Dr. Oetker is available in many varieties, all made with quality ingredients and there are two different types of great tasting crusts to satisfy your family – check those out here! I decided to pick-up their new Classic Crust Vegetable and Goat Cheese (my favorite from the brand), Thin + Crispy Crust Mozzarella & Pesto for my husband and Thin + Crispy Crust Pepperoni Pesto for the kids. The pizzas were really easy to prepare, my daughter helped me get them out of the boxes and the stay-fresh cellophane, commenting on how fresh the ingredients smelled. I popped them in the oven preheated to 425°F and she acted as time keeper while I prepared our picnic basket. She yelled, "Ready!" in 14 minutes, and I opened the oven to the incredible smell and sight of the rich golden crusts. I knew transporting them would be a little tricky, so I packed them carefully in insulated, food storage containers. I also packed fresh fruits, a salad, sparkling water and pink lemonade. A pizza picnic doesn't get simpler than that!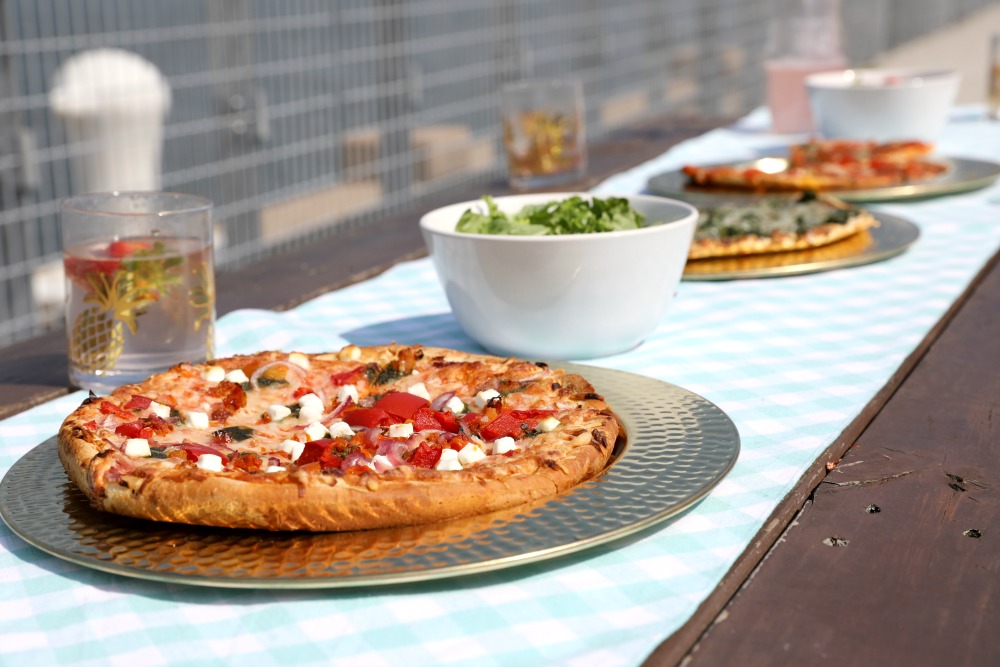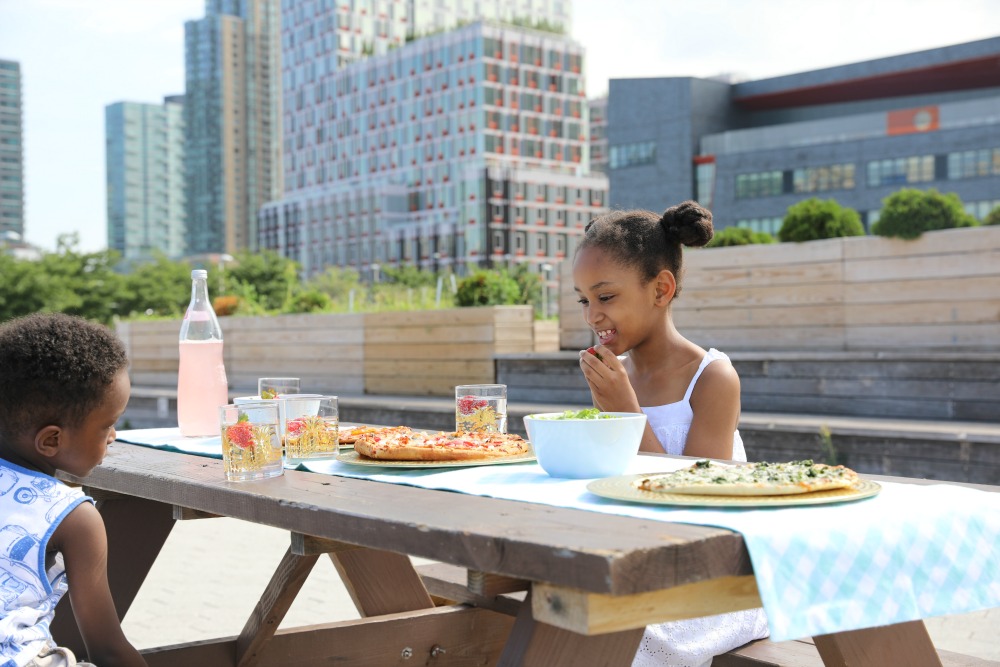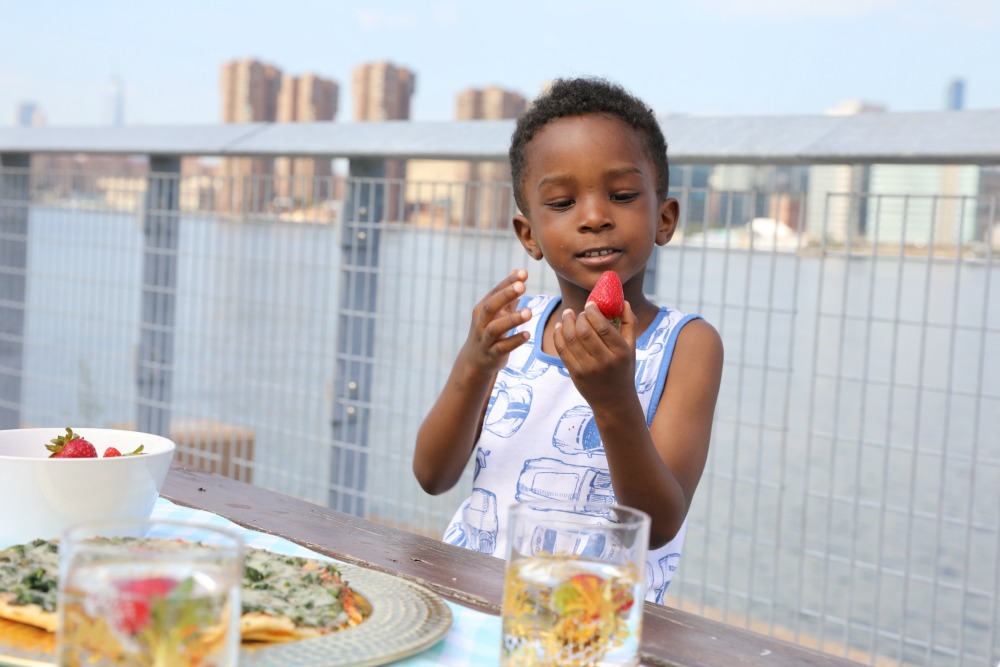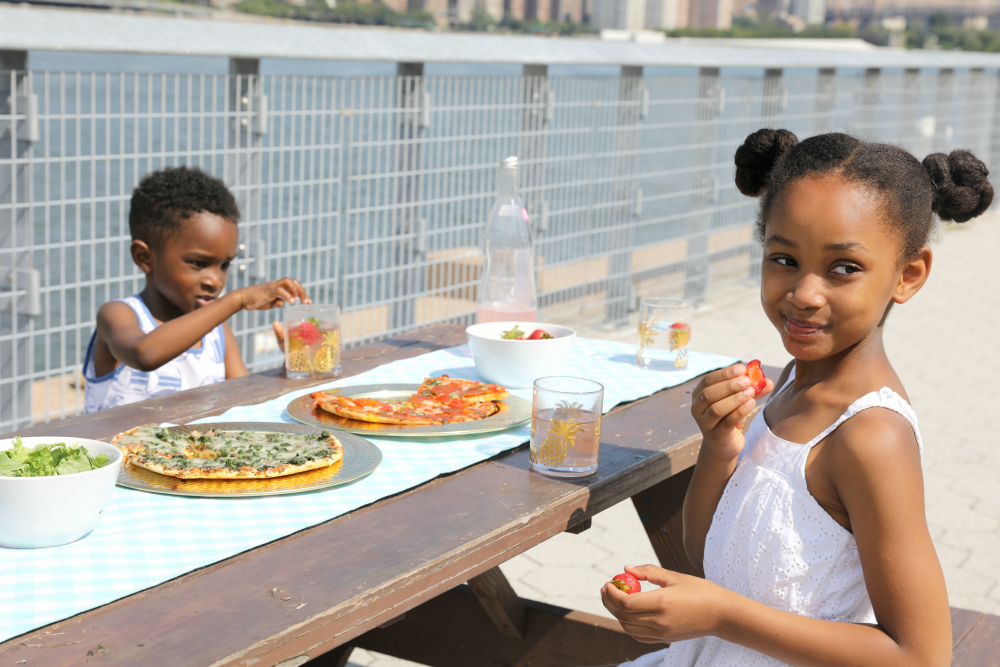 We went out to one of our favorite local picnic spots, Gantry State Park, and jokingly nicknamed our picnic, "Pizza in the City." The kids have been making us laugh all summer long so it was nice to just have some quality time together, beautiful weather, gorgeous views of the city and yummy pizza. These are the memories I hope they will take with them as they head back to school and their days get busier with activities. When we got back home, my daughter asked me what my favorite part of the picnic was and I told her our family conversations at the table.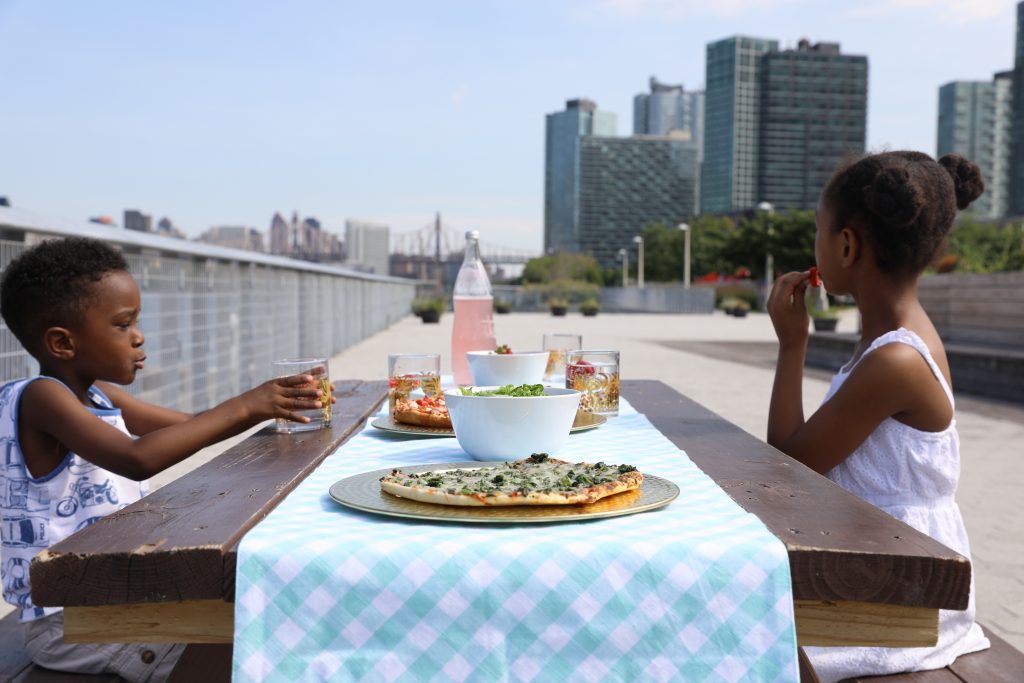 Although we had such a good time, I am looking forward to our pizza picnic next year with the baby. If you're planning to throw your own pizza picnic or looking to freshen up a routine family dinner at home, find a location to purchase your Virtuoso Pizza by Dr. Oetker here.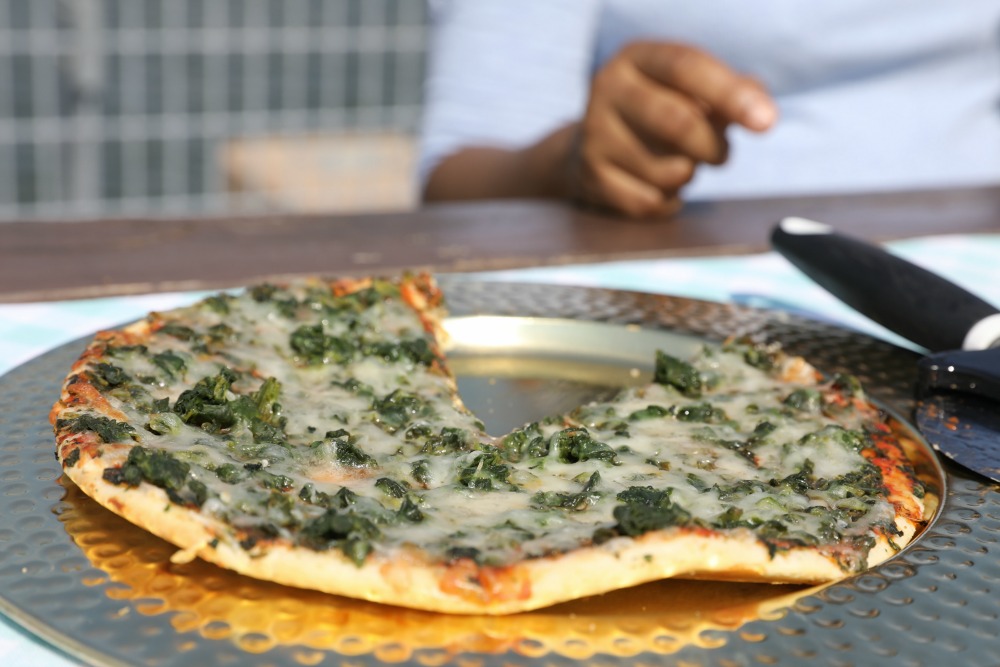 Also, if you live in Massachusetts, Pennsylvania, Maryland, or Georgia and haven't had a chance to try Virtuoso Pizza by Dr. Oetker, you can do so at their sampling tour or follow the brand on Facebook or Instagram.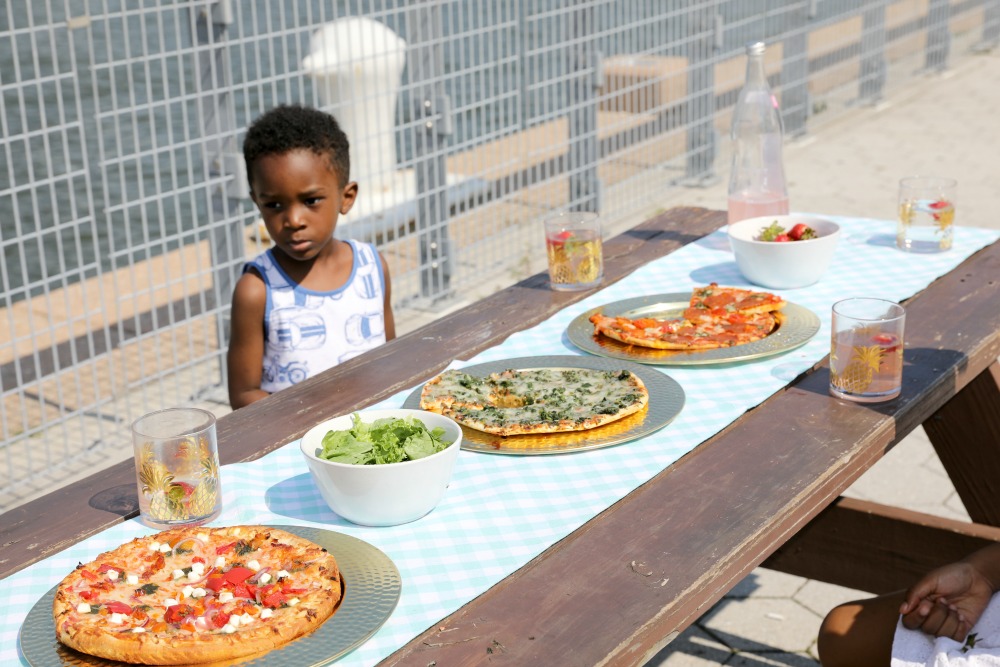 Have you ever thrown a pizza picnic?
This is a sponsored conversation written by me on behalf of Dr. Oetker. The opinions and text are all mine.