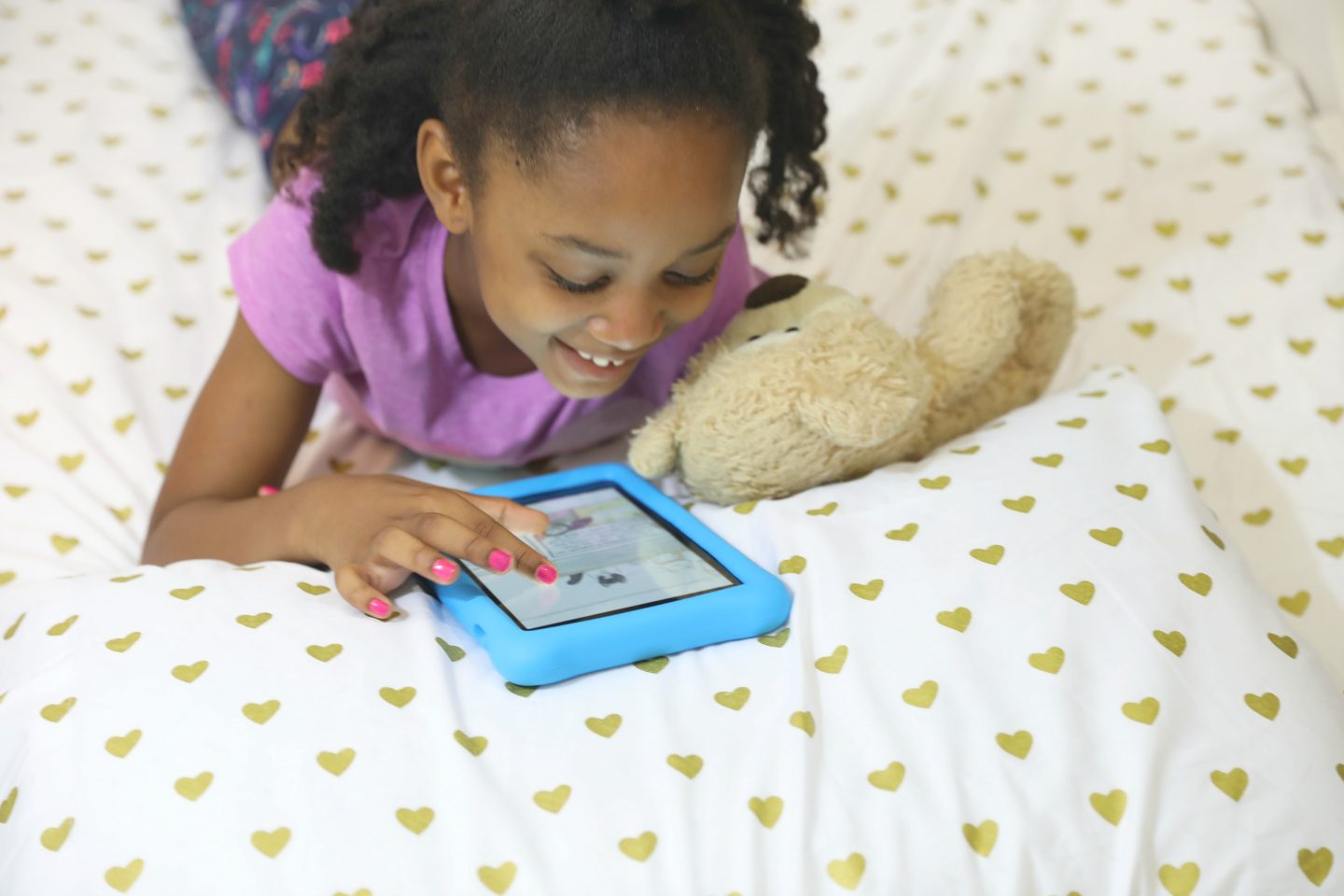 This post was sponsored by Amazon, but all thoughts and opinions are my own.
My kids are returning to school in exactly 10 days! I'm proud of myself this year because for the past few years, I was still running around trying to get everything at this point. This year, I am on top of it all (well, most of it) Backpacks, check. Uniforms, check. School supplies, check. Tablet, check. Yes, you read that correctly, a tablet is on the list for keeping my little ones very sharp this school year especially my daughter. We love technology and I am a strong believer that using technology wisely during the school year is important for modern kids. Now, most of you know how much I love the Amazon Fire Kids Edition Tablets which I shared last year and it's one of the wisest ways to allow your kids to safely enjoy the internet. My daughter recently received the Amazon Fire HD 8 Kids Edition tablet and I wanted to sharere are a few ways I plan to allow her to use it as a companion to her formal education this school year: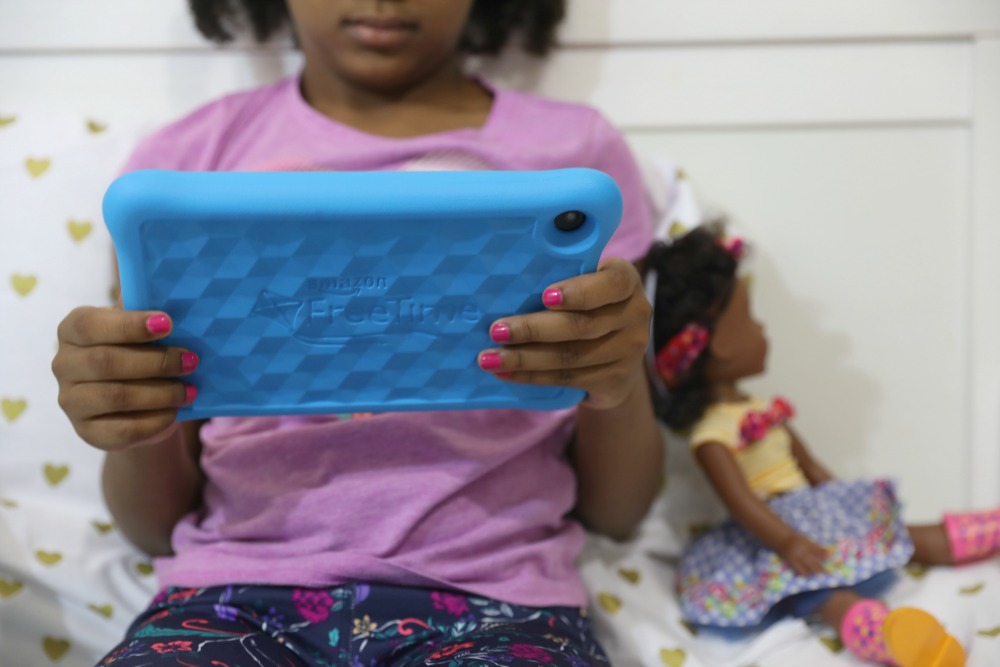 To do research 
I had no idea that my daughter would be doing history, social studies and science projects in first grade that would require research. That made the last school year a bit challenging at times as she had to rely on me to help her do research. Now, that she's heading to grade two and she's a much better reader, I'm happy to see her blossom and start doing her research independently. Besides doing research for her projects, she can delve deeper into topics that were discussed briefly in class that's she's interested in that her teacher didn't have the time to explain or anything that she's curious about as she's always asking questions.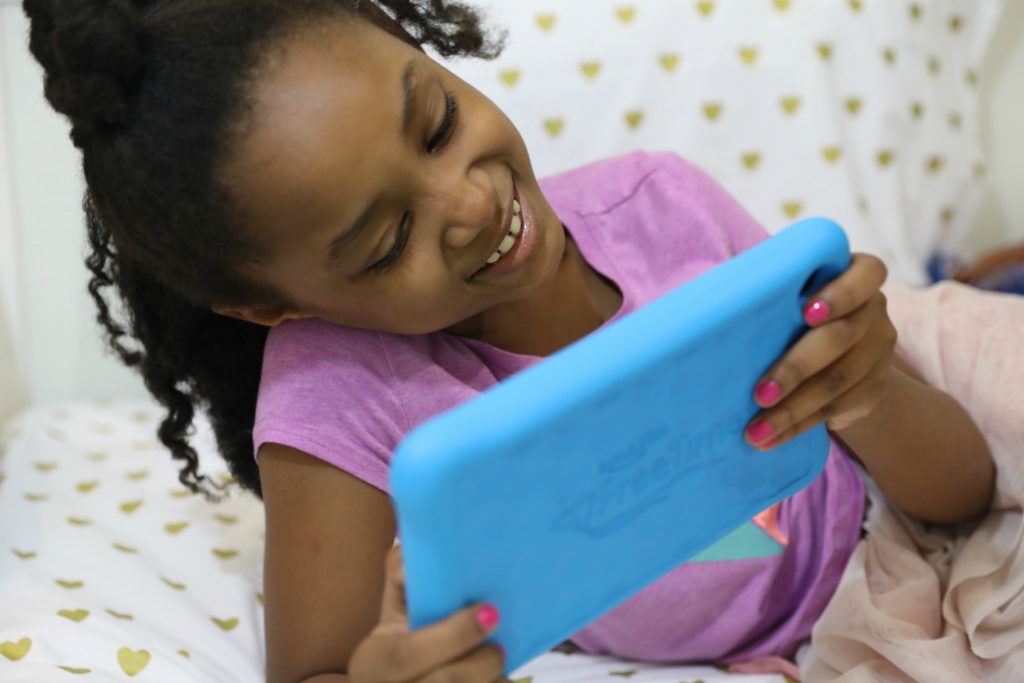 Now, I know I'm not the only person who have tried to research something on the internet and some crazy stuff popped up on the screen, so the only way I would be comfortable allowing her to research without standing above her is using Amazon Freetime Unlimited which is free for one year after purchasing the Amazon Fire HD 8 Kids Edition tablet. The Parent Dashboard and Parental Controls keeps me completely in charge of what she does and I am taking advantage of features like Learn First that ensures that she uses educational apps, videos and read before playing.
To improve reading and comprehension skills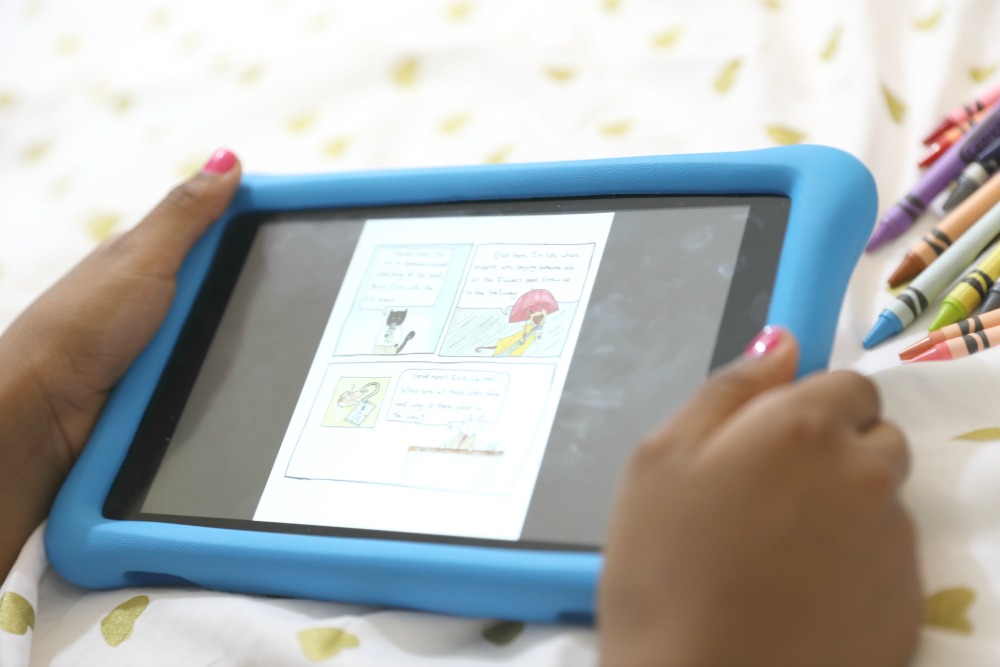 My second grader will need to continue reading as many books as possible and I want her to have access to just about any book that interests her. I could make an attempt at an epic home library but that would be too expensive and impractical plus it wouldn't be necessary with
Amazon Freetime
  Unlimited since she has access to thousands of books so she would never get bored reading the same books over and over. At her age, mastering reading comprehension is very important and I love that I receive sample questions through the Discussion Cards for us to discuss the apps, books, videos, that she used.
To reinforce math and science theories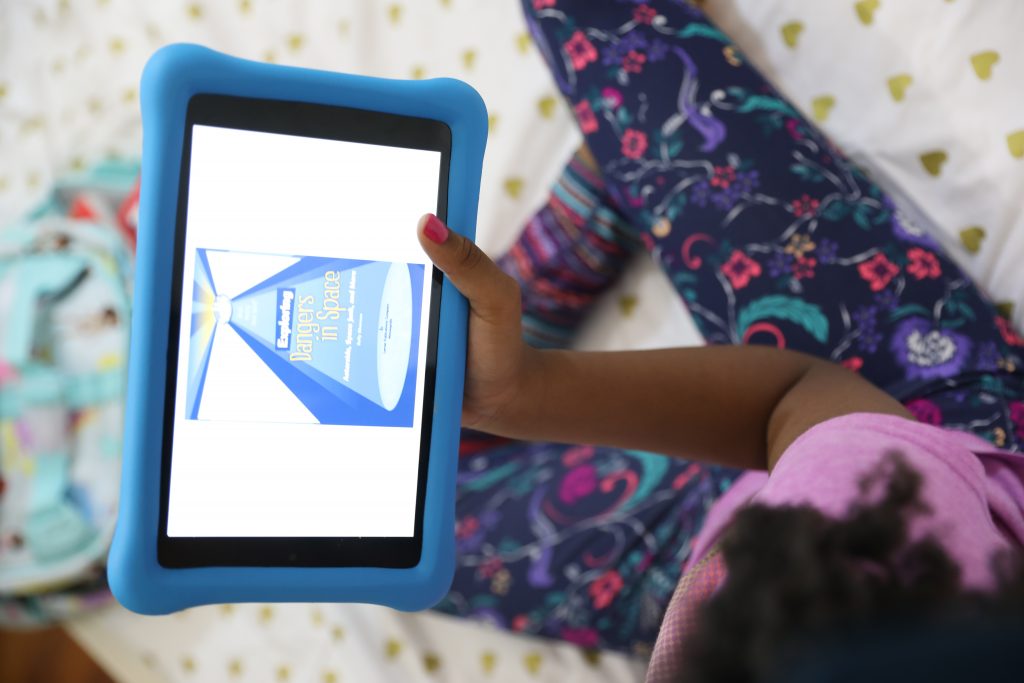 As I mentioned earlier, my daughter is curious so she likes to understand the who, what, how of everything. Using her tablet she can break down all the answers to her many questions through apps,  books, games, and videos.
To set parameters
When moms get together and we talk about kids, there is bound to be discussion about how much technology distract kids from other responsoublies or even keep them up past bedtime.  I've had friends who hid their kids tablets so they wouldn't stay up late playing but the great thing about the
Amazon Fire Kids Edition Tablets
is that there is the 
Bedtime setting.
 I've actually set the parental control on Amazon Freetime Unlimited earlier than bedtime so my daughter can log off and prepare to go to sleep. My daughter also needs to practice her violin, do homework and other small chores so it's important that she understands to use her time well.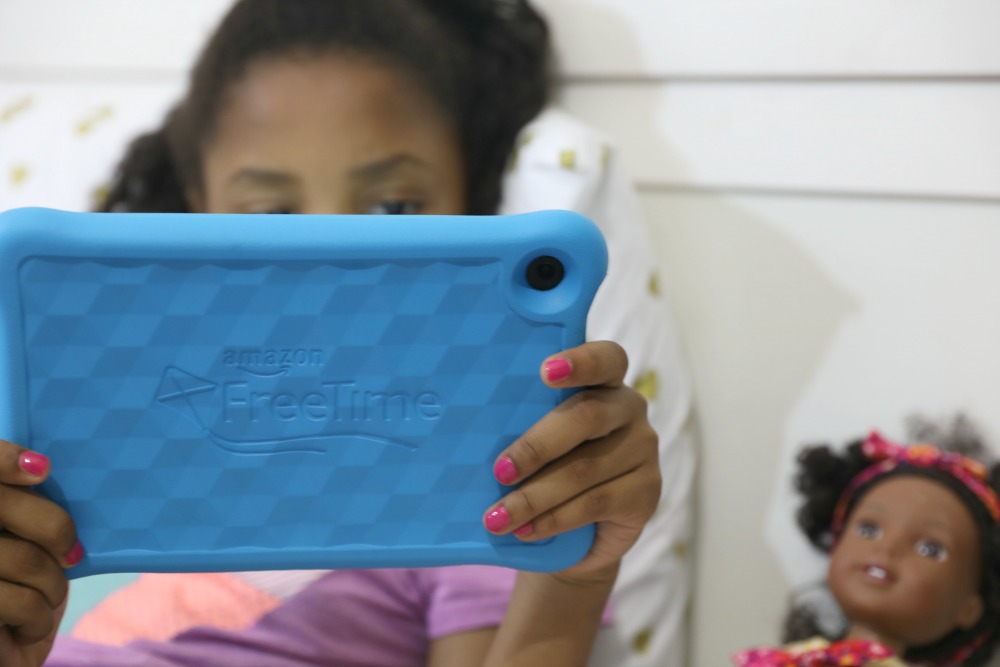 Besides all of these incredible ways that my family plans to use technology during the school year as a companion of my daughter's education,  I feel good about the 2- year worry-free guarantee that the tablet came with. With kids, you just never know when they may spill their juice or food but with the tough sleeve that survives falls and the warranty, we don't have to worry. If it comes down to the tablet not working, as I mentioned before Amazon replaces with no questions, so you don't have to watch your child's every move and they can put their tablets in her backpacks because of its durability.
How does your family plan to use technology during the new school year?