This post was sponsored by Amazon, but all thoughts and opinions are my own.
I shared earlier this week that we have our freshly cut tree in the living room and now the task at hand is filling under the tree with the perfect gifts for our little ones. I like to look for a need and then find the best gift for them to fill that need instead of just randomly buying them stuff they wouldn't use. For instance, I noticed that the kids were always vying for my tablet so I knew they needed their own tablets. Now, getting our kids tablets was a scary thought, we didn't want them having too much screen time nor did we want them exposed to any content that wasn't age-appropriate.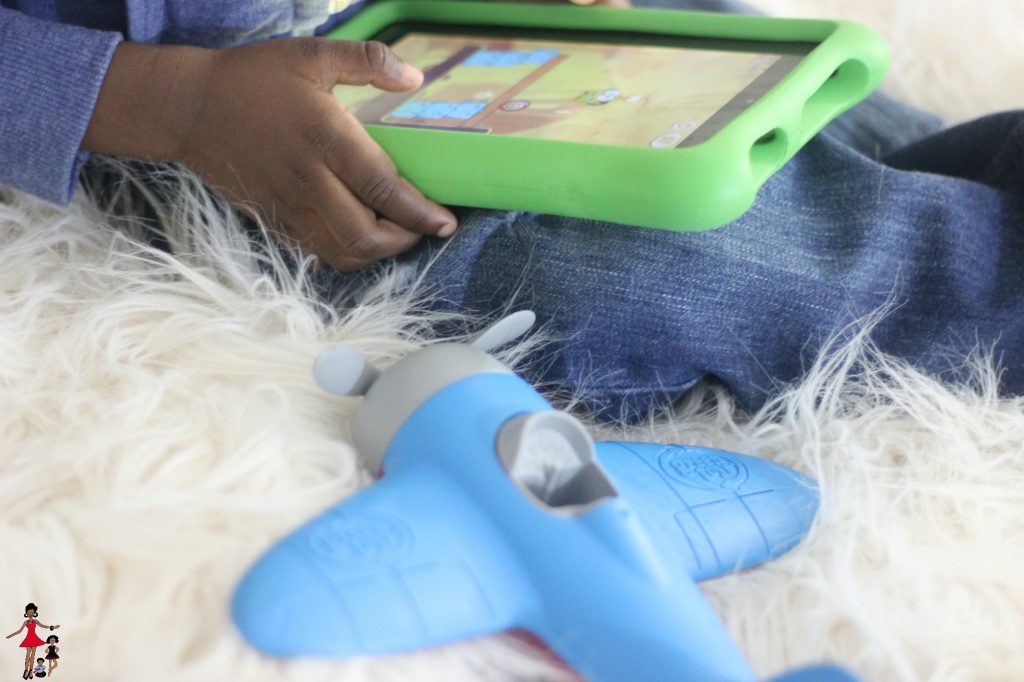 After taking Google by storm and obsessing over finding the perfect tablet for them, we decided on the Fire Kids Edition Tablet. These tablets have turned out to be one of the best gifts that we've given to our children.  They get both entertainment and educational value from them and we love the fact that they not only consume content but they're also able to create their own content on them.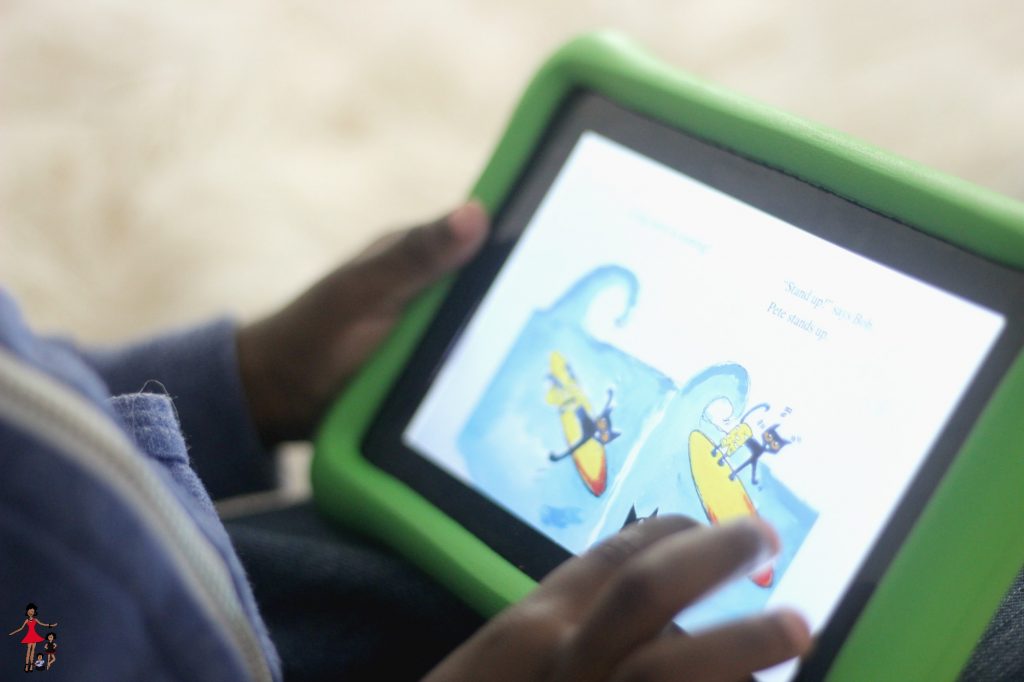 Now as I mentioned earlier, managing what they're exposed to was a big concern for us so I love the Amazon Freetime mode which gives me the ability to set up the parental controls.  I can set daily time limits and control whether they read, play games or watch videos to ensure that they are reading as much as they're playing. For my daughter who is in first grade,  she must read for a set time period before she gets access to play her favorite games. When I first told her that there are 13,000 children books she couldn't believe it but now she loves the access to so many different books including some of her favorites. My son does educational preschool apps before he gets to watch YouTube videos which he loves. Oh and he's not just watching any random YouTube video, the 40,000 YouTube videos available are handpicked for children so I don't have to look over his shoulder or worry a video that's not for a 3-year-old's eyes pops up on his screen. There is also a time control for bedtime so the tablet automatically shuts off at bedtime which means no sneaking under the covers.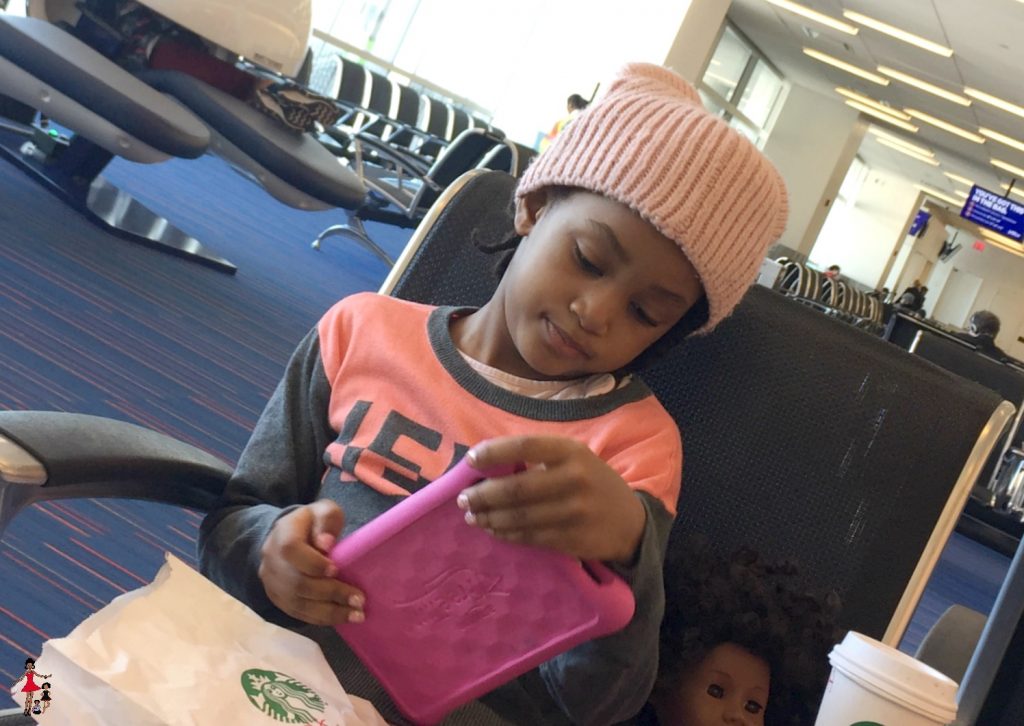 Traveling with the kids has been much easier with these tablets from our summer trip to Chicago to Jamaica this fall, the kids were able to pass some of the time lost in their books, games, and videos on their tablets. If you're planning holiday travel, these tablets will be a gift to not just your child but also to you since you wouldn't have to deal with the constant boredom complaints. Also, my daughter used her Fire Kids Edition Tablet to document her trip to Jamaica, she took photos, notes and even made videos and the camera quality is pretty good. If your kids like taking selfies, there is a front facing camera so they no longer having to fill your phone with tons of selfies of themselves.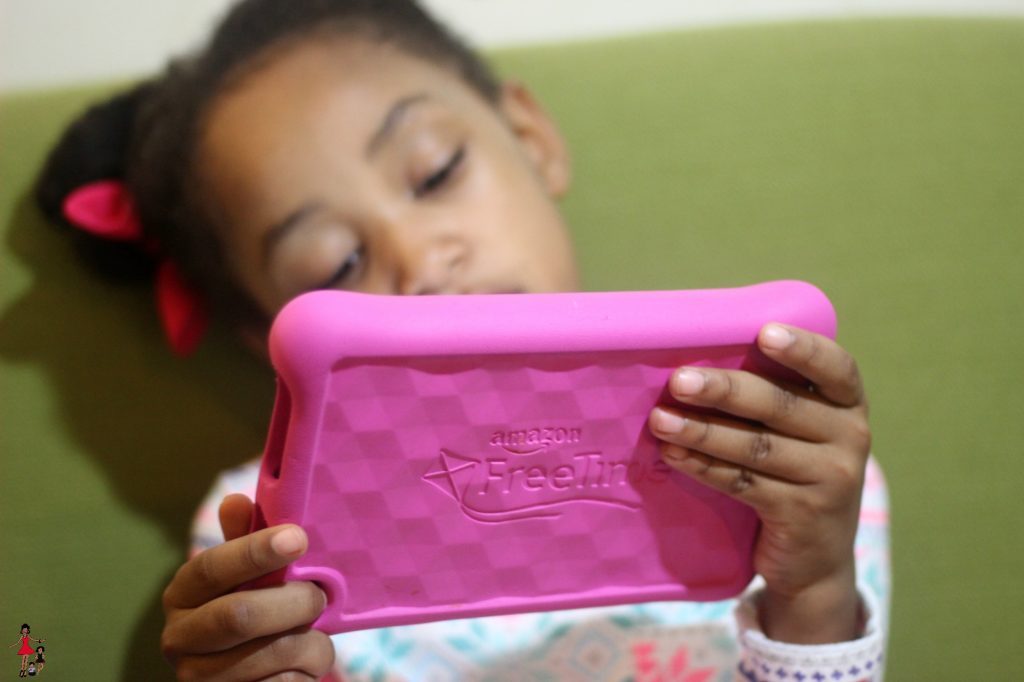 Now another thing I was worried about was if my little ones would be responsible enough to not spill their juice or drop these tablets. While, they somehow haven't spilled anything, I've heard my son scream out "Oops!" many times after dropping his but the childproof case has kept it protected. Actually, at one point, his Fire Kids Edition Tablet had an issue and didn't work at all. Since it's still under the  2-year worry-free guarantee I called Amazon and a replacement was sent to us, not one question asked. 
If you're looking to add a gift to Santa's list, that will enhance both you and your kid's experience I would definitely recommend the Fire Kids Edition Tablet.
What do you think your kids would enjoy most about the Fire Kids Edition Tablet?