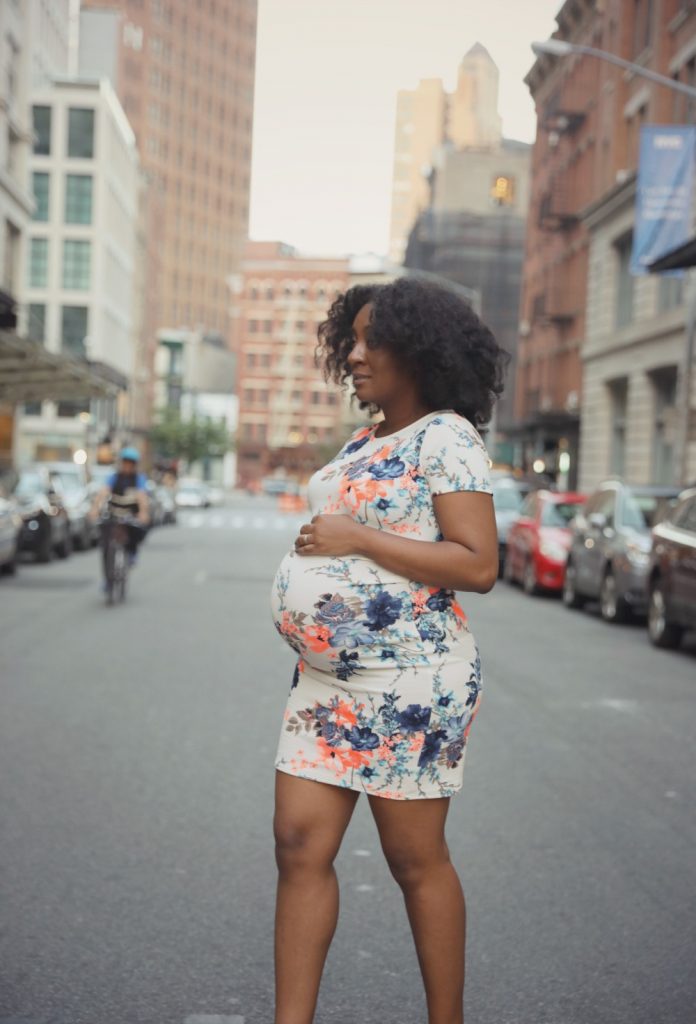 This was a really good weekend for me! I got more accomplished than I did during the week and that makes me realize that I need to change a few things about my routine and my life before the kids head back to school because I definitely want to be more productive. Anyway, to unwind we decided to get dressed up and head out on the town last night. I've had this pretty white fitted dress with pops of neon orange that PinkBlush Maternity sent me a few weeks now and I've been dying to rock.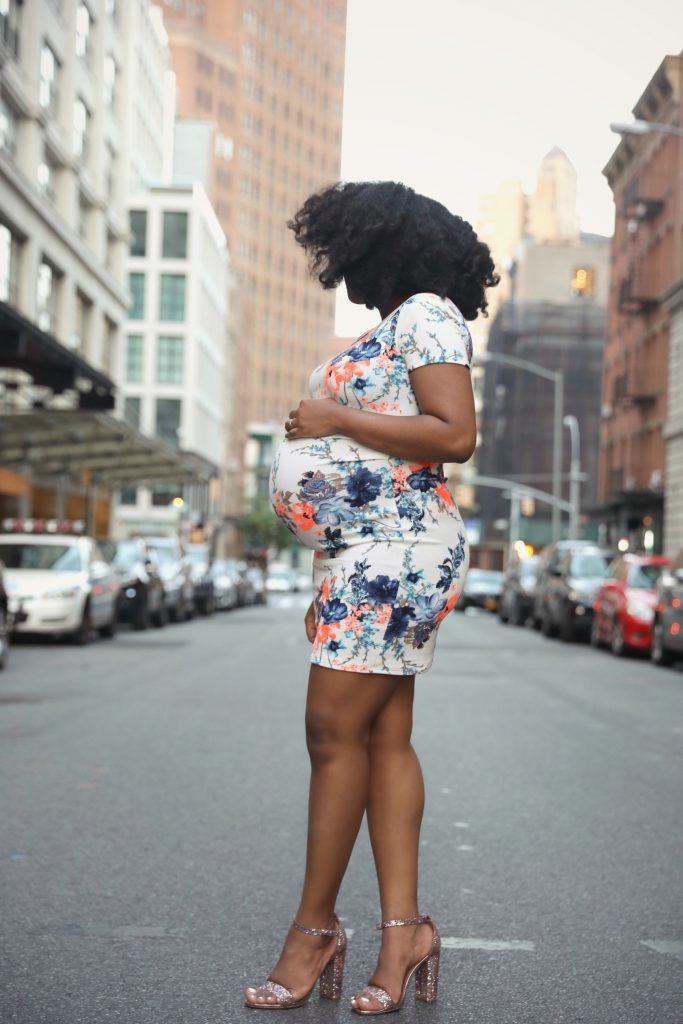 I love that this dress accentuates my curves, feels really good against my skin and fits really comfortably along my bump thanks to the ruched sides. It's not extremely stretchy but enough that you don't feel like you're about to explode in it.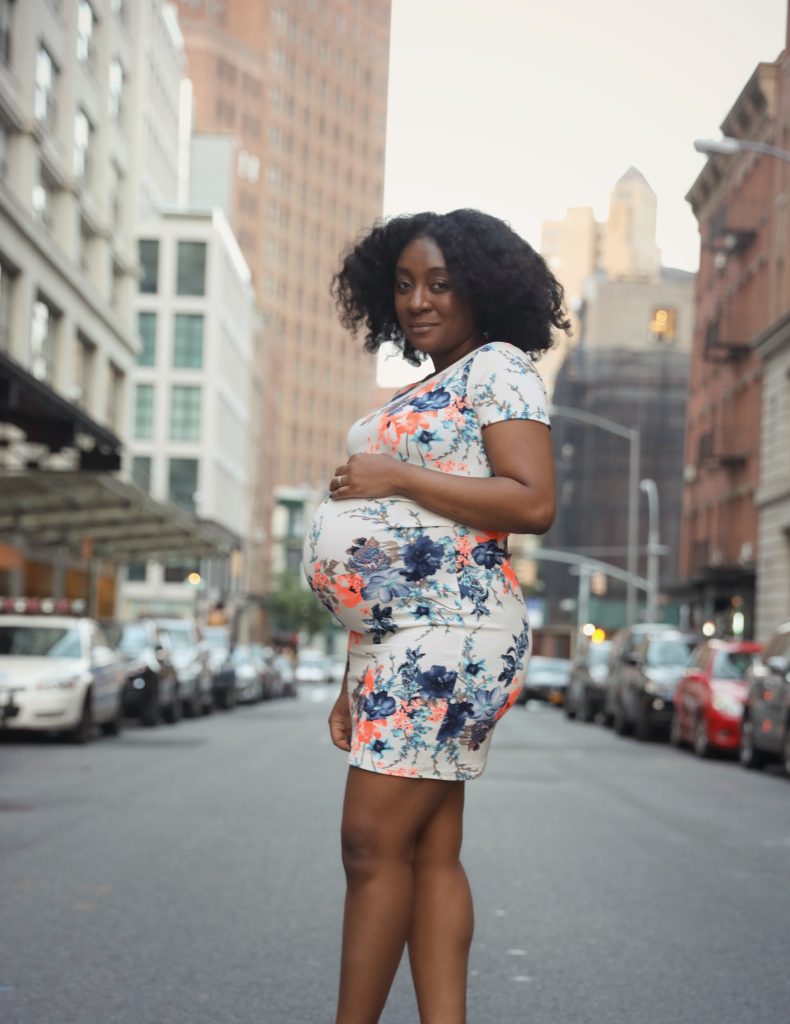 It's very similar to the tropical fitted dress that I shared last month which you may remember I also loved. These are styles that I think are fun to wear while you're pregnant once the dress is in your size and feels great on you.
ps: Do y'all see how much bigger my baby bump has gotten? I'm seriously fascinated.
What do you think about this maternity dress?