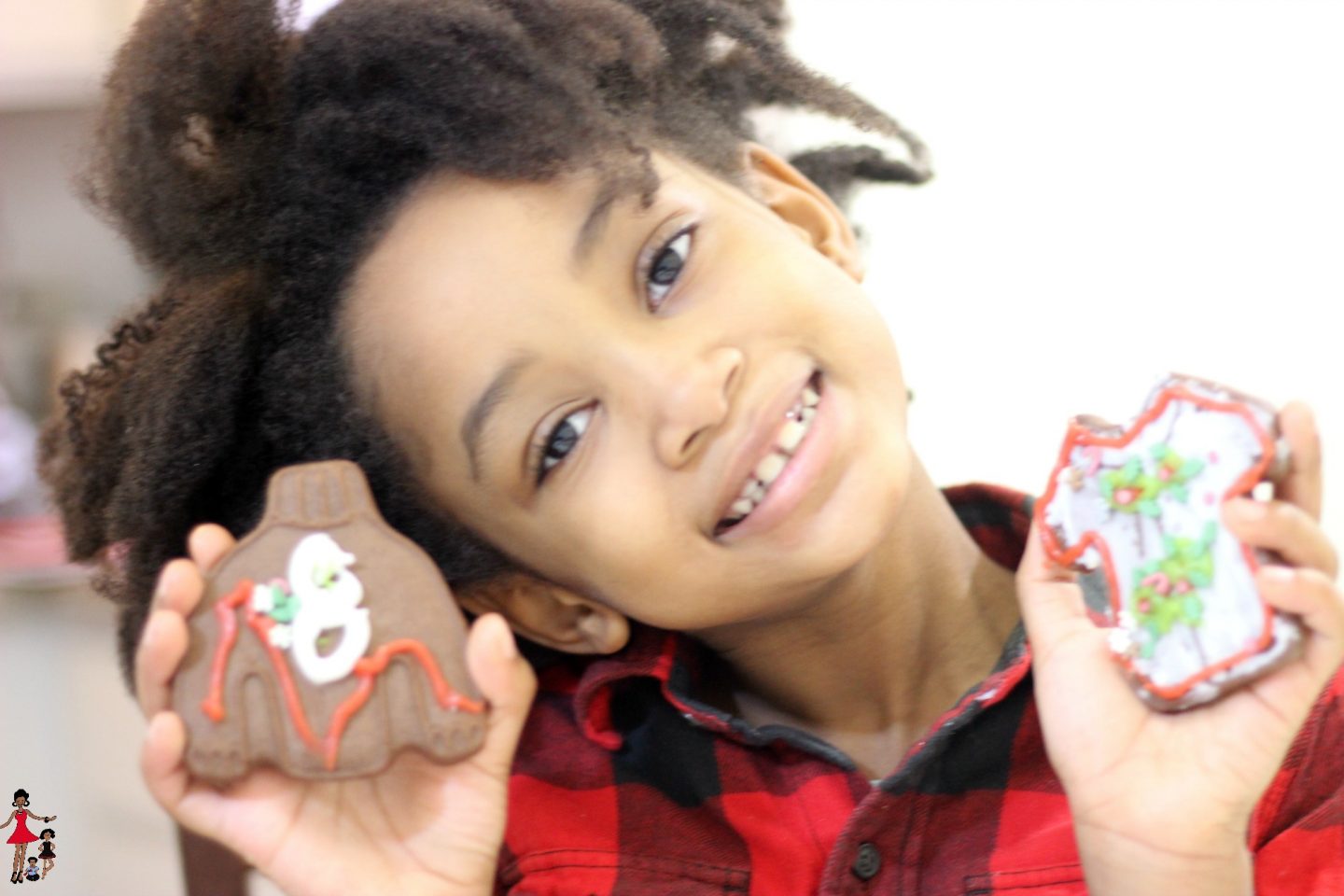 As I mentioned yesterday, my son wasn't feeling great this past weekend and although his sister wanted to go ice skating we opted to have some fun indoors watching our favorite holiday classic movies. We did go out to run errands on Saturday and while at the supermarket spotted an ugly sweater cookies decorating kit. I grabbed it and figured we could have an Ugly Sweater Cookies Decorating Party which would take my daughter's mind off of going ice skating. Also, since they're 6 and 3, I thought it would be hilarious to see their sweater cookies.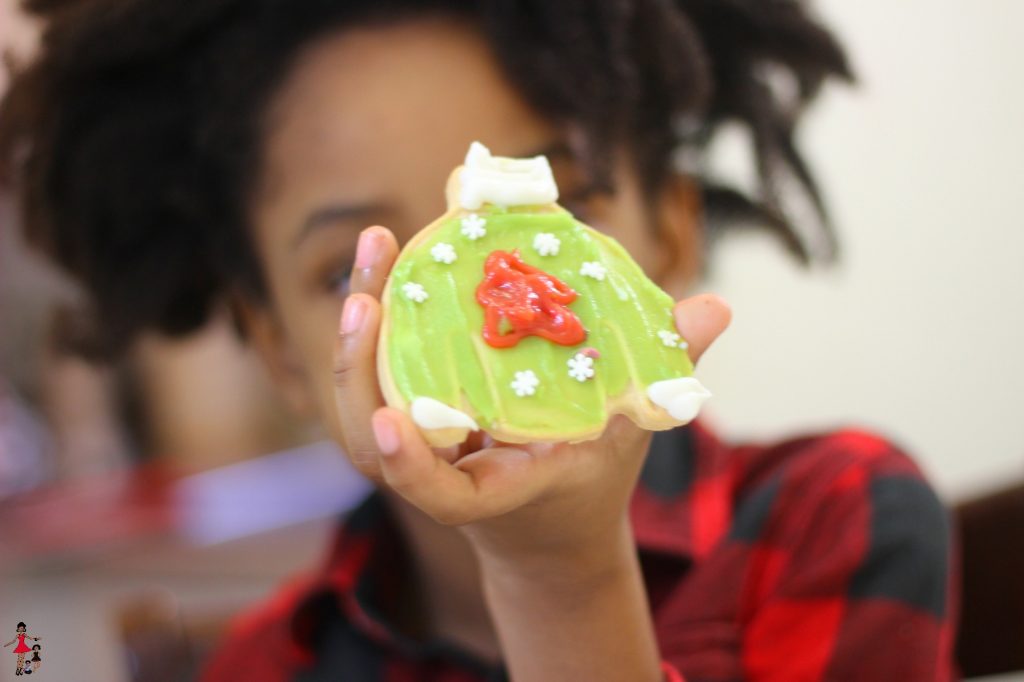 But here's the challenge, the only surface to host our cookie decorating party was the dining table but we had an issue, there is currently a tablecloth on it that I really wanted to ensure wouldn't be soiled. You're probably thinking well remove it, but I wanted it to be part of our family's holiday celebration so that wasn't really an option. See, when I was a child, my grandma had a special tablecloth that she usually reserved for the holidays. Even though, I was really young when she passed away it's one of the things of that I kept. Since we started our family, I would pull it our during the holidays but it's vintage ivory and I have kids. Now, she left it up all month protected by a plastic cover (raise your hand if your grandma had a plastic cover) but I I usually use it only on Christmas Day. However, I've been feeling extra sentimental this season, so it's already on our table.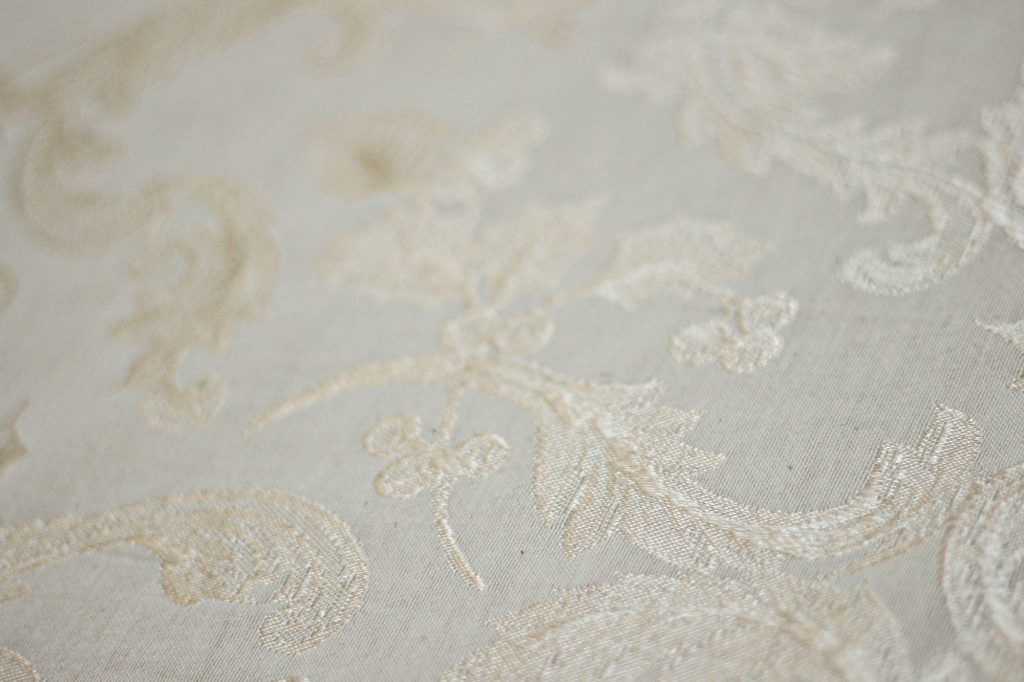 I figured we could safely navigate the tablecloth situation with no liquids and lots of Viva Towels. As I've mentioned a few times in the past, I love Viva Towels because they are strong and durable like cloth. Actually, I really love their soft & smooth texture and I find that they are super absorbent.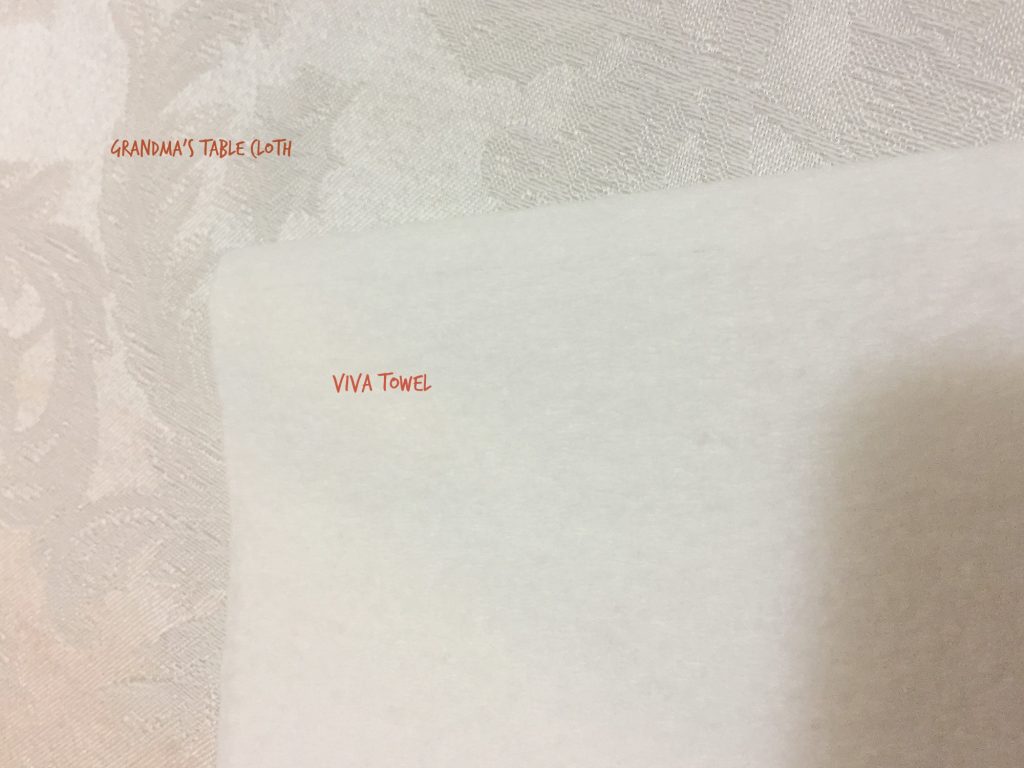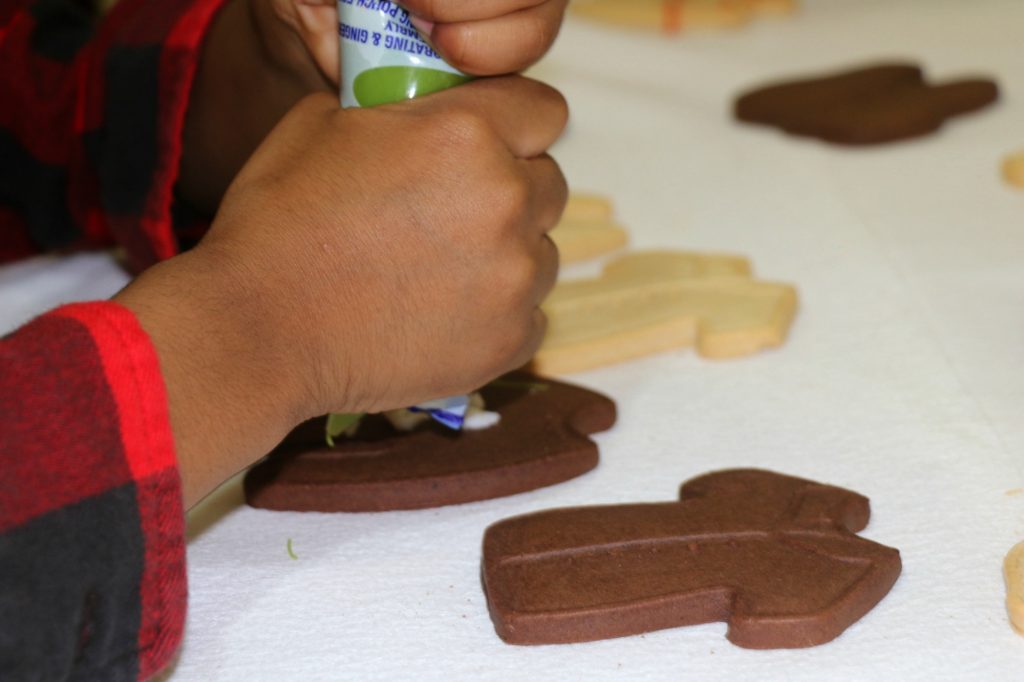 So I laid out the Viva Towels creating two layers of protection on top of the tablecloth and the kids went to work. The cookies were already baked into the style of turtlenecks, v-necks sweater, sweater vest and Hawaiian shirts to decorate as ugly as can be. Using frosting we came up with our designs which were a lot of fun although my daughter kept getting upset with her brother for singing "Frosty The Snowman" over and over. If you're wondering, our ugly sweater cookies were very, very ugly. Here's evidence: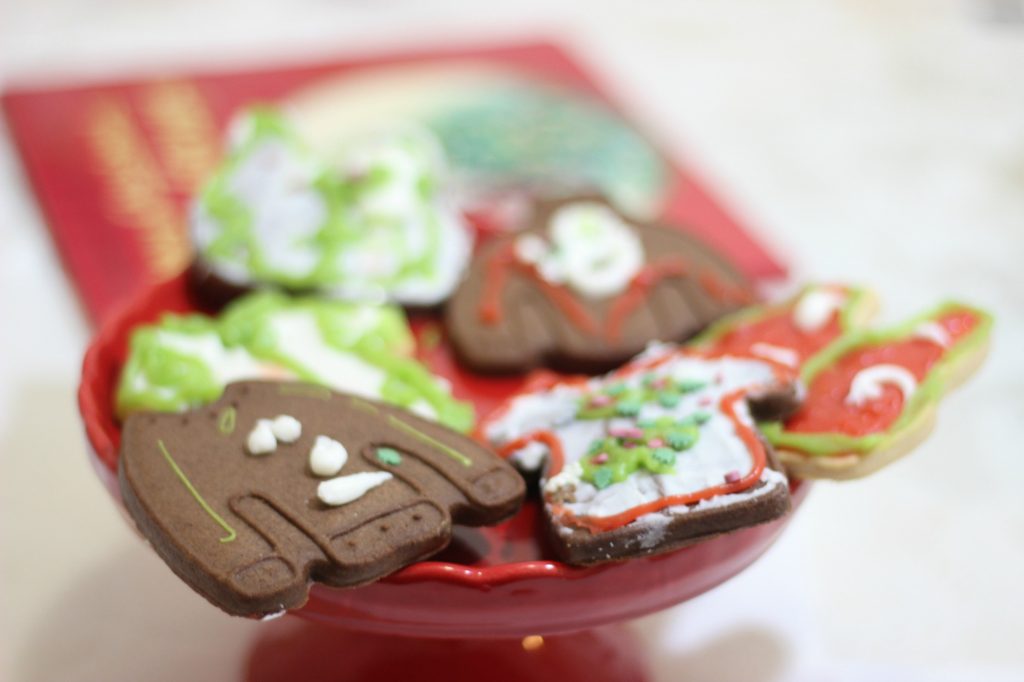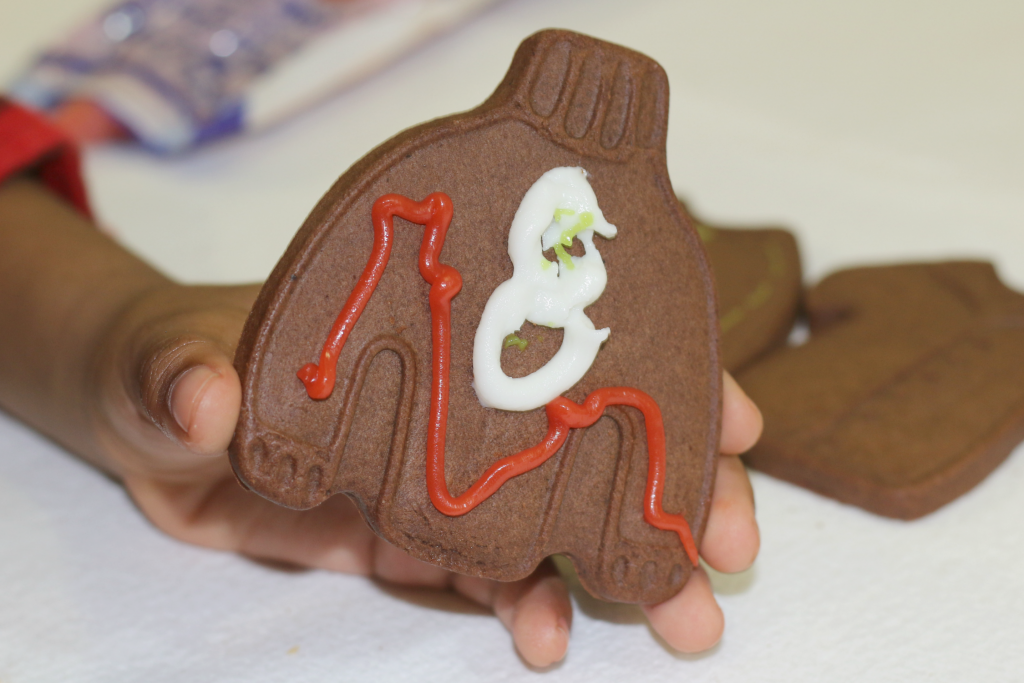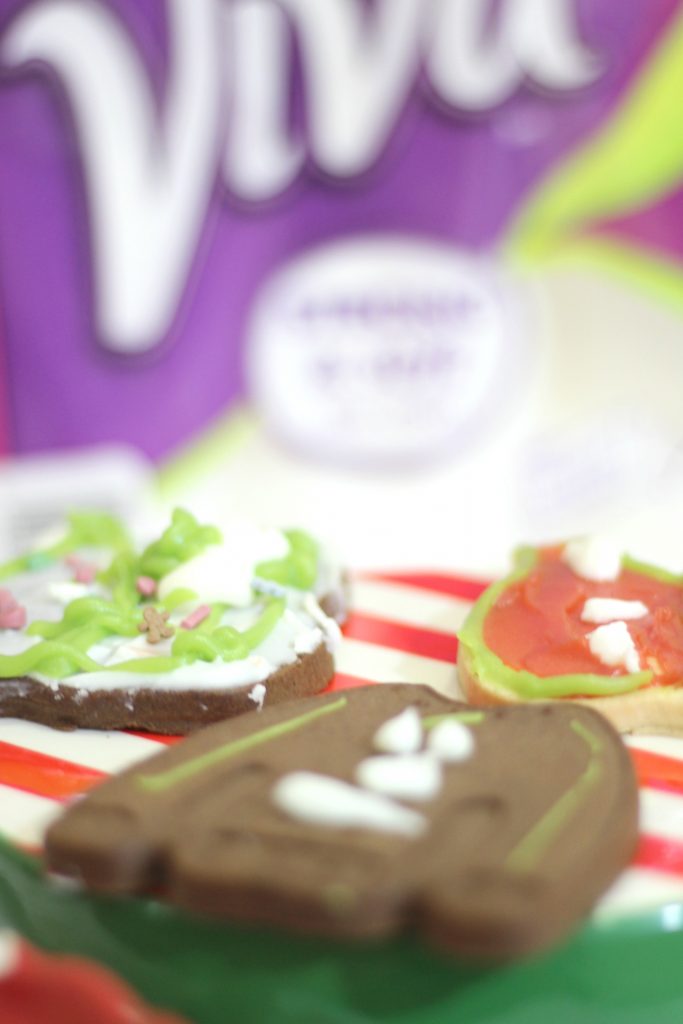 Once we were finished with our cookies, we used extra Viva Towels to remove the icing off of the sides of the cookies. To me, Viva Towels, are truly like towels (you can even wash dishes with them) and as you can tell I use them a great deal.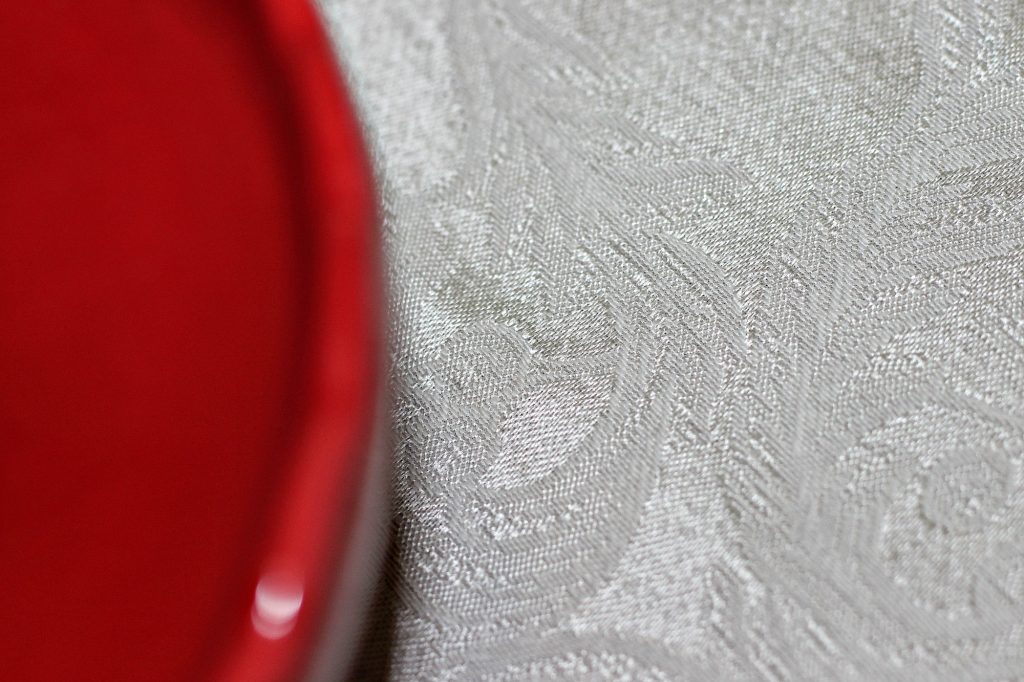 Clean up was very easy, just tossing the Viva Towels layers I created over my grandma's tablecloth into the garbage. The tablecloth had no evidence of our Ugly Cookie Decorating Party which was the goal. Fun with no messes!
Do you have a sentimental item that you use during the holiday? What is it?
I was selected for this opportunity as a member of Clever Girls and the content and opinions expressed here are all my own.